The Perfect Off-Road Camper: Toyota Hilux Expedition V1
Off-road camper vans are great aren't they? Just looking at them makes you want to roll out of your armchair, pack your bags, and hit the road to explore the great vastness of our world's outdoors. This is true especially when they happen to look like Toyota Hilux Expedition V1, a custom off-road camper built for adventure photographer Stefan Forster .
Forster's photographs are published by the world's most renowned nature and landscape photography magazines. To capture his unique subjects/objects he's hiking for weeks through world's most isolated areas. Sometimes he uses a kayak to discover the coast of Greenland, the alligator swamps in the southern U.S. or the Rock Islands of Palau.
True landscape photography is tough and exhausting so the Siwss photographer decided to make his life easier by building an epic camper truck based off a Toyota Hilux. Dubbed the Expedition V1 and nicknamed, Úlfur (Icelandic for "wolf") this is one intense 4×4 off-road capable vehicle.
Over the course of a year and with the help of Geocar, Hurter Offroad, and Arctic Trucks Iceland, this Hilux made the transition from ordinary pickup to extraordinary back country vehicle.
It's powered by a 3.0L 225hp diesel engine and boasts a custom-made cabin complete with all the amenities Stefan and fellow travelers could want. Additionally, the Expedition also hosts a slew of off-road features outfitted for even the harshest of conditions. We're talking a TJM snorkel, a WARN cable, HELLA lights, front and rear differential locks, underbelly protection, and an internal radio control unit among many others.
Forster's Toyota Hilux Expedition V1 is the proof that not all four-wheeling is about blasting through a waist-deep mud bog. Overlanding is about the adventure of the journey—long-distance four-wheeling to remote parts of the country (or world).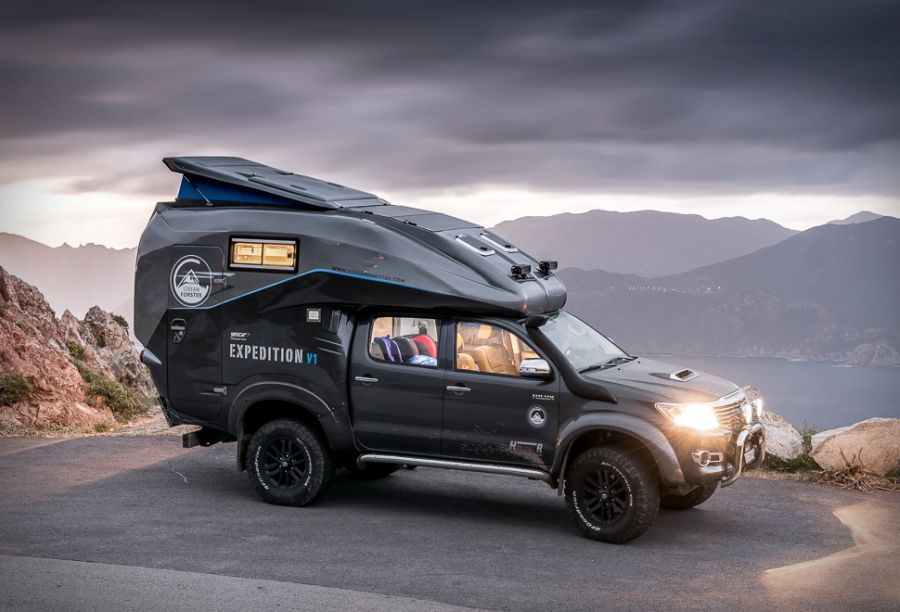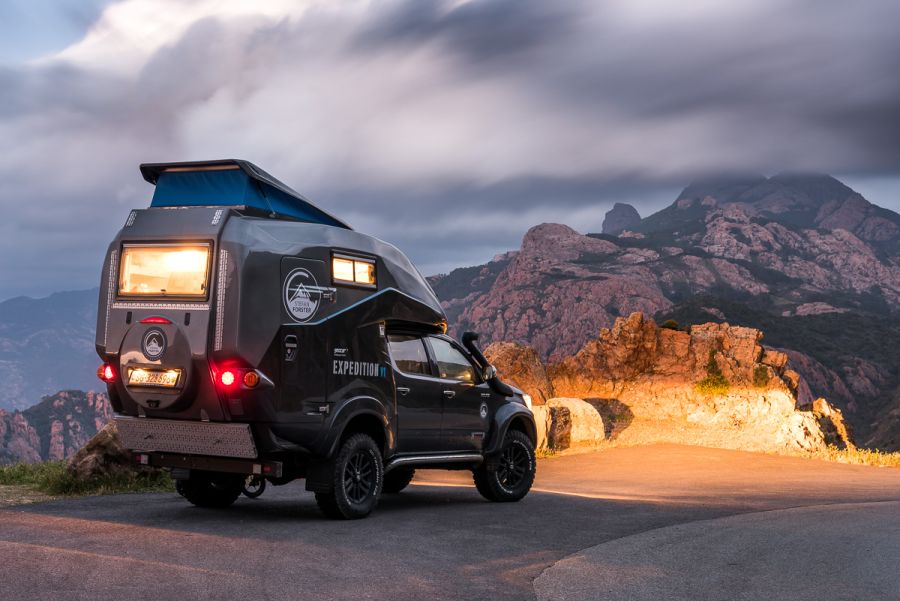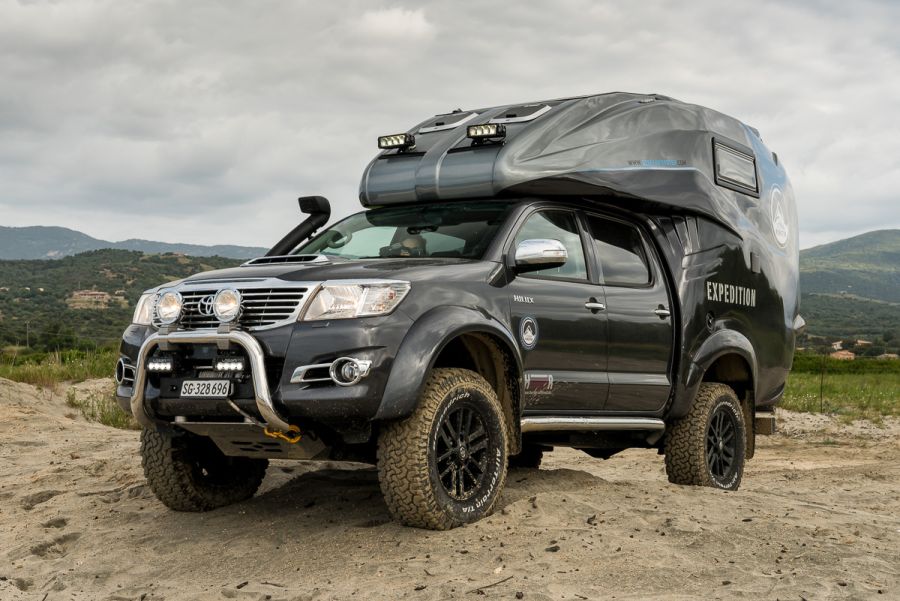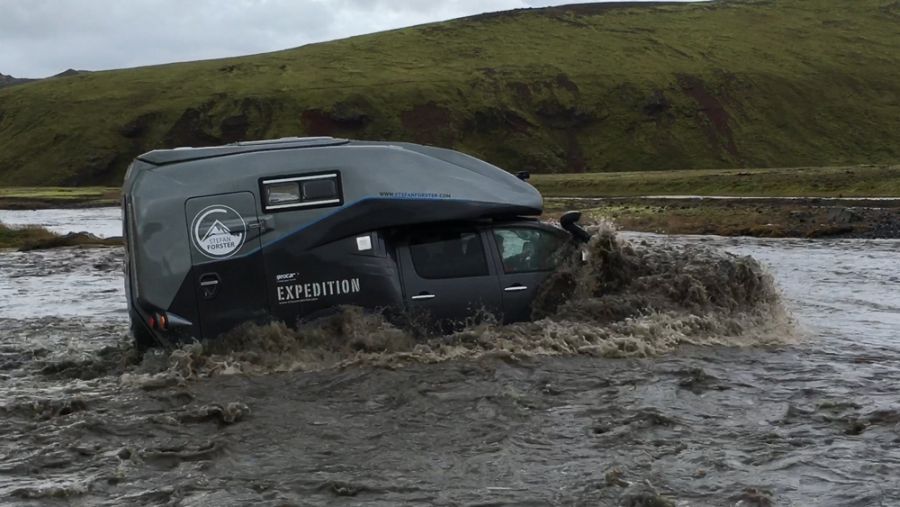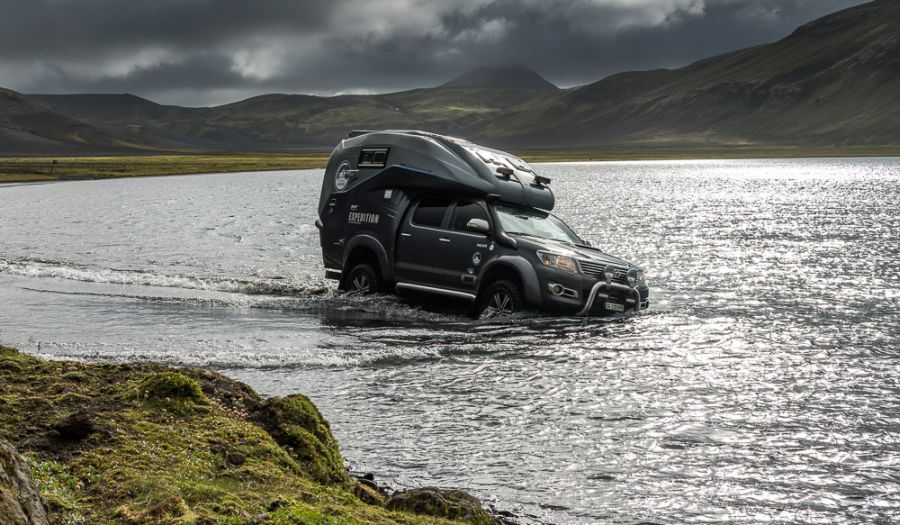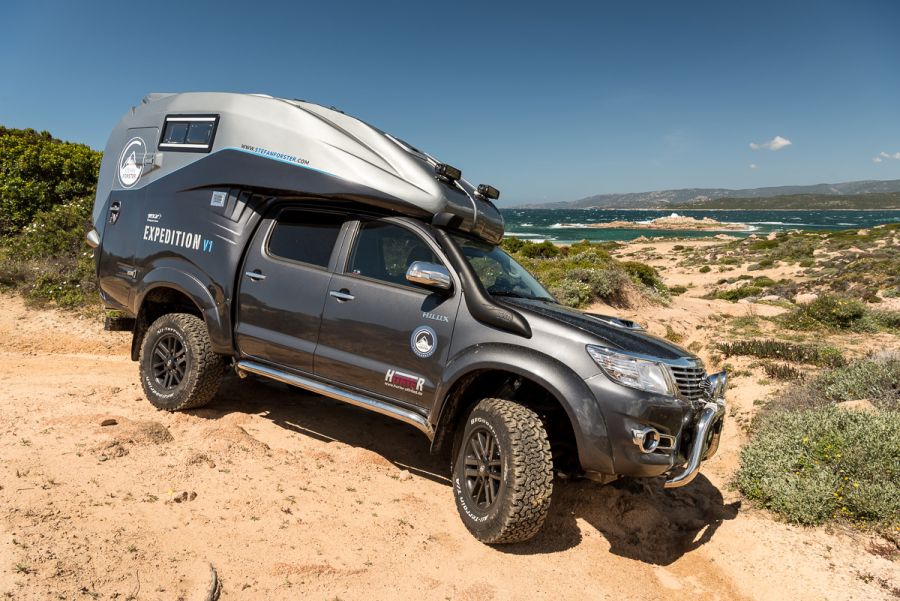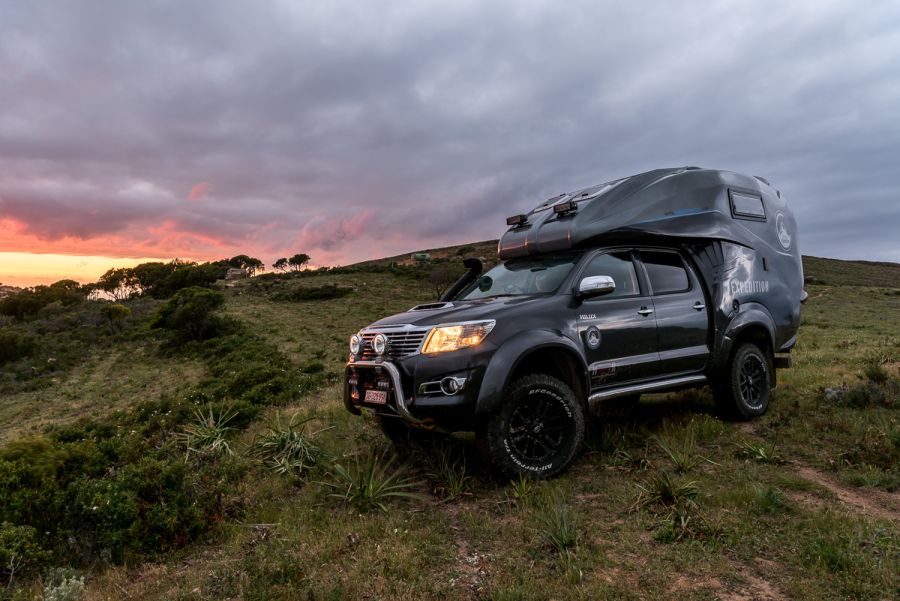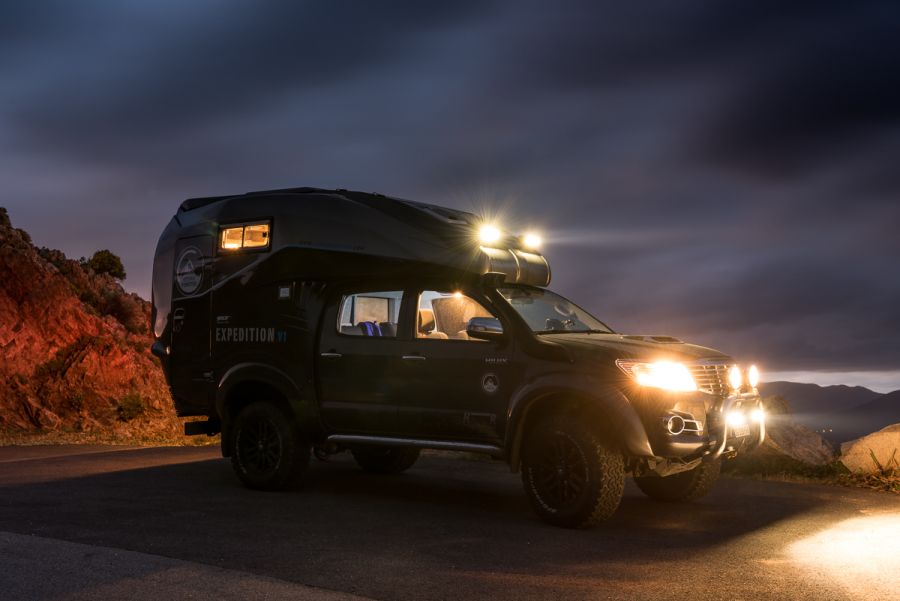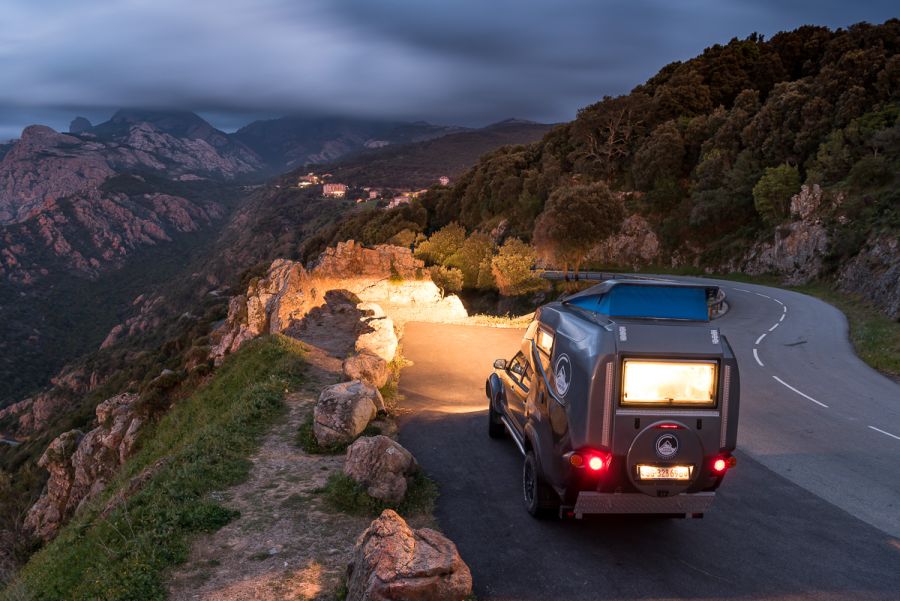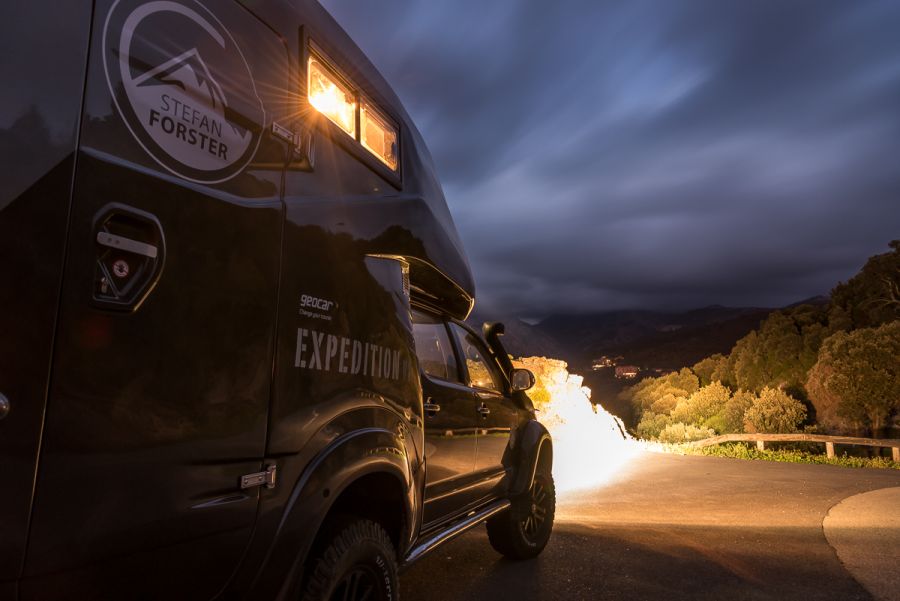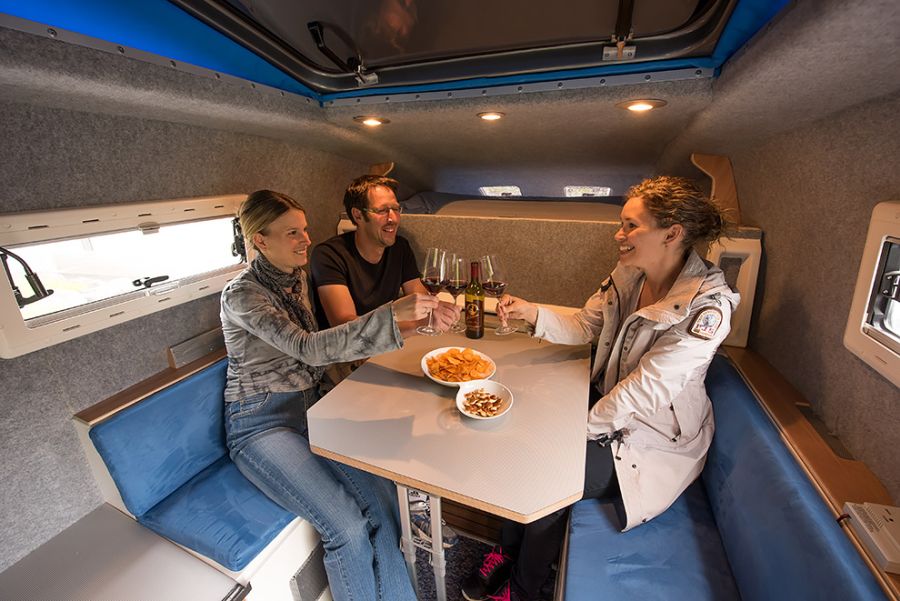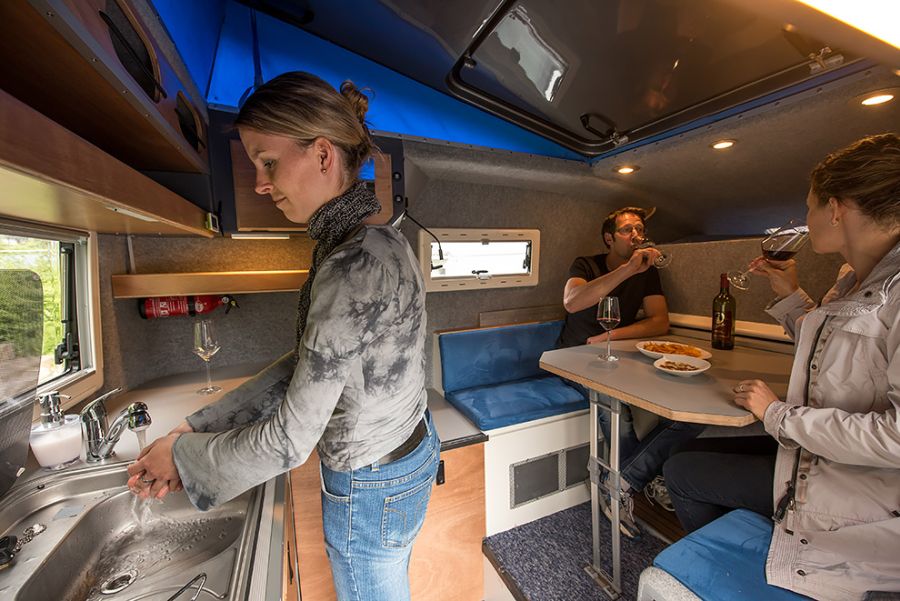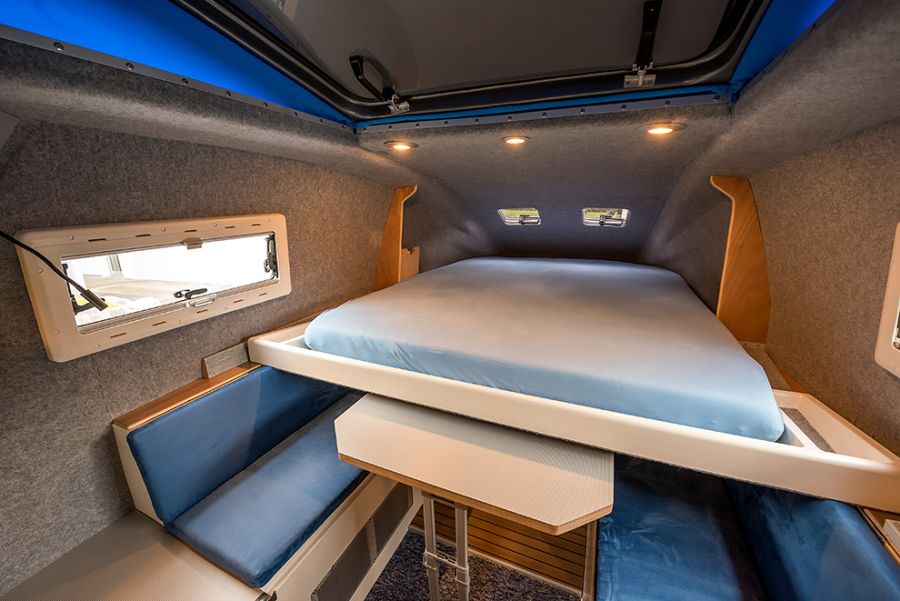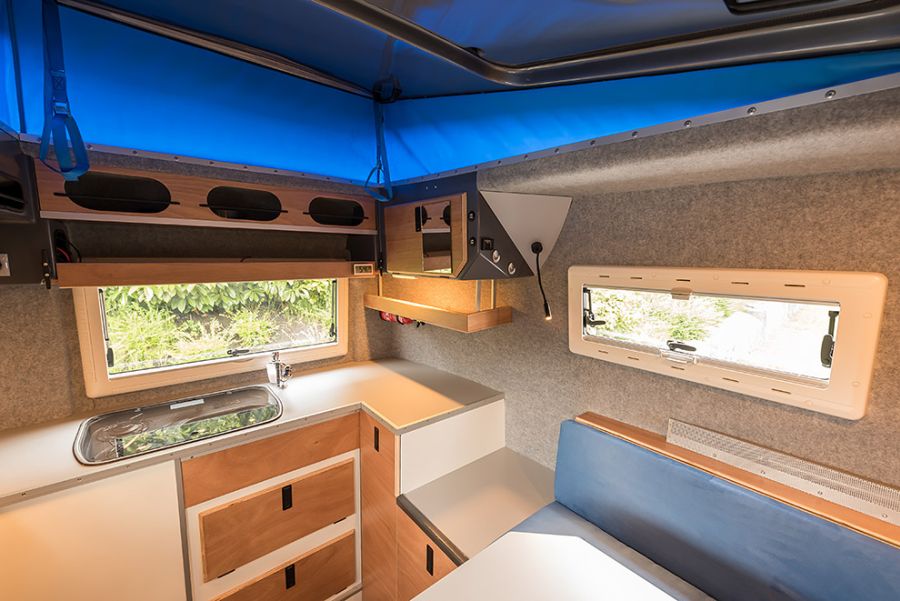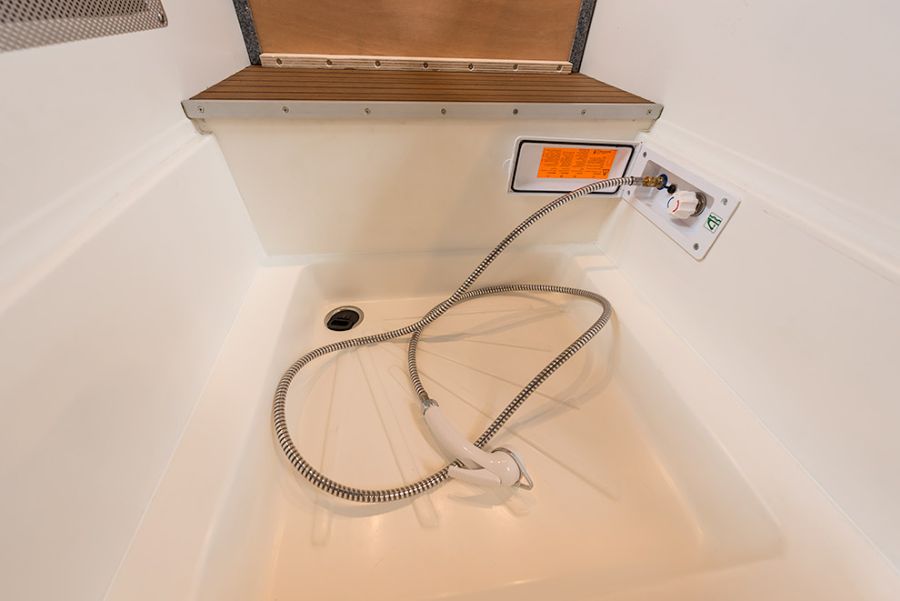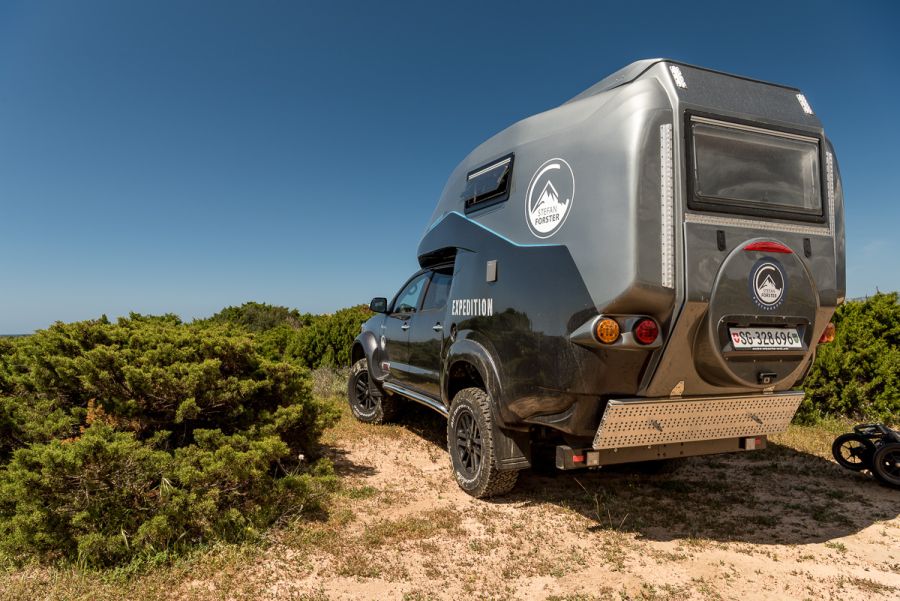 photo © Stefan Forster