Do You Want to Become a Hairstylist? You Should Get These Items First
Have you ever considered becoming a hairstylist? It's a great career choice for creative people who love working with others. If you're thinking about becoming one, there are a few key items you'll need to get started. This blog post will go over what you need to get started as a hairdresser. Keep reading to learn more!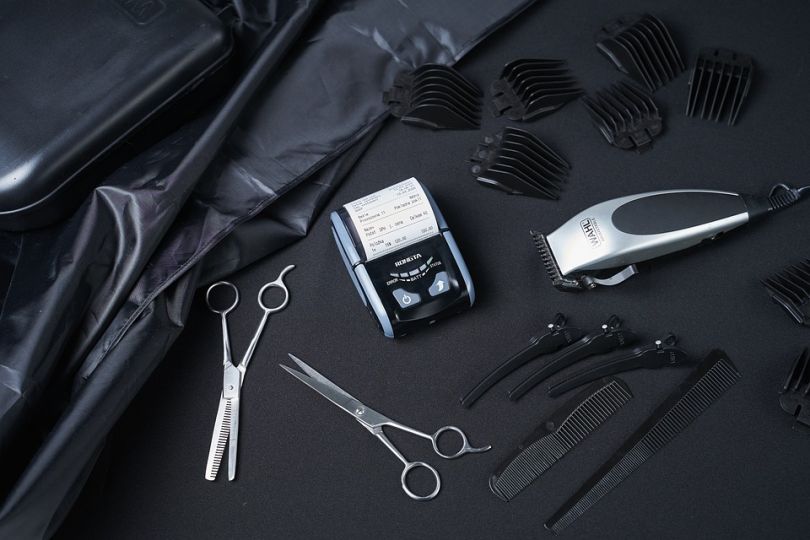 Cutting Equipment
These are the most essential tools for styling hair and making your customers happy. The people working at Scissor Tech emphasized how important it is to have precise and sharp equipment at your disposal. Having good scissors and shears will make sure you can always do your job well.
Do some research to see which types of cutting equipment would best suit your needs. Once you have them on your hand, make sure to practice and get comfortable with them. Get familiar with their weight and cutting angles, so you can create the desired hairstyle quickly. As this is an investment, make sure to take care of them by regularly cleaning and sharpening them. Depending on your budget, you can purchase good quality cutting equipment that will last for a long time.
Clippers
Apart from cutting, you will also frequently need to trim and shape your clients' hair with clippers. Clippers are electric tools that have blades and guard combs to quickly trim or create short hairstyles. They are great tools for creating fades and tapers, so having clippers on hand is essential for any stylist.
Clippers come in a variety of sizes, so you can choose the right clipper for the job. They are also available in corded and cordless options so you can decide which clipper is best for your work area. It's important to keep clippers well-maintained, as clipper blades can become dull over time with frequent use.
Styling Equipment
To make your work more precise, you will also want to gear up on styling equipment. Make sure you always have the following pieces in your hand:
Comb
Curling iron
Straightening iron
Hair styling accessories (clips, bobby pins, hair ties, headbands)
Heat styling protection spray
Hair scissors and razor
Decorative styling combs
Hair rollers and pins
These styling pieces will help you to give your clients their desired look. For example, styling a client's hair with a styling comb for an updo look or styling a client's hair with a curling iron to give it bouncy curls.
Hair Products
Always get the top quality organic hair products for the hair salon, if you are a hairstylist. They are formulated with natural ingredients and essential oils, meaning that it is free from synthetic chemicals which can be damaging to hair. Also, organic hair products provide nourishment for the hair, scalp, and skin, leaving hair healthier and more vibrant than ever before. Not only do organic hair products keep hair looking beautiful and healthy, but they also make hair styling much easier.
Dryers
Dryers are used for additional hairstyling, such as straightening or curling. They are used to dry the hair quickly and provide temperature control for styling. These pieces come in various sizes, wattages, and colors. The wattage of dryers usually ranges from 1000 watts to 2000 watts.
Higher-wattage dryers dry the hair faster while lower-wattage ones take longer but provide more precise temperature control. Most dryers also have multiple heat settings so that hairstylists can adjust according to their client's needs.
Barber Chair
Make sure to have a comfortable and easily-adjustable barber chair in your salon. These items come in all shapes, sizes, and colors. Pick one that fits the aesthetic of your salon. There are barber chairs with footrests and armrests, adjustable height, and reclining backrests for added comfort.
It should be easy to clean and maintain so it lasts for a long time. Additionally, barber chairs should have durable upholstery that can withstand frequent use and wear and tear throughout the years. Investing in a barber chair will ensure your customers get the best possible experience when visiting your salon!
Lights
Proper task lighting will also help you work more efficiently and accurately while making the space feel vibrant. For example, lights like Aveda's Salon Ambiance Lighting will give your salon a modern feel with its soft LED lights that can easily be adjusted to match any desired atmosphere.
In addition, lights from brands such as T3 Source are perfect for viewing hair color, as they provide a more accurate rendering of the color to ensure you achieve maximum vibrancy and shine. Both lights are great for highlighting the gorgeous work that you do, so let your lights be part of your inspiration for creativity!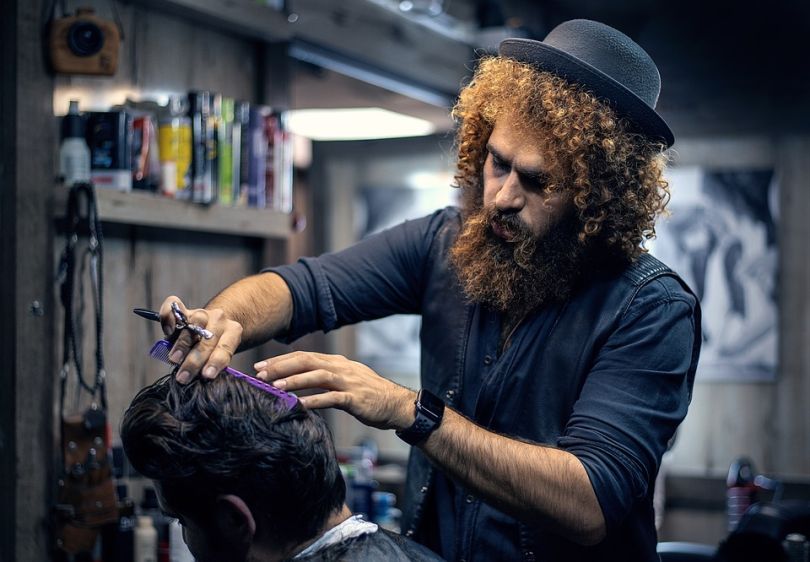 Being a hairstylist is a beautiful occupation that can be very profitable if you do things right, which starts with getting fully equipped. Start with essential cutting and clipping equipment and make sure to also build a styling arsenal as well. Use only organic hair products and make sure you have high-quality dryers on your hands as well. Get a comfortable and adjustable barber chair and improve the lighting so you can see what you're doing!