How to Choose the Right Outdoor Lights: An Essential Guide
When it comes to sprucing up the exterior of your home, outdoor lighting can be a great way to add charm and style. From subtle accents to dramatic feature pieces, choosing the right lights for your home's exterior can really help make your space stand out from the rest.
In this blog post, we'll explore how to select the best outdoor lighting for your home, including tips on design, energy efficiency, and safety. Whether you're looking to make a statement or just add some extra illumination to your yard, the right outdoor lighting can give your space the perfect touch. Read on to learn more about how to choose the best lights for your home.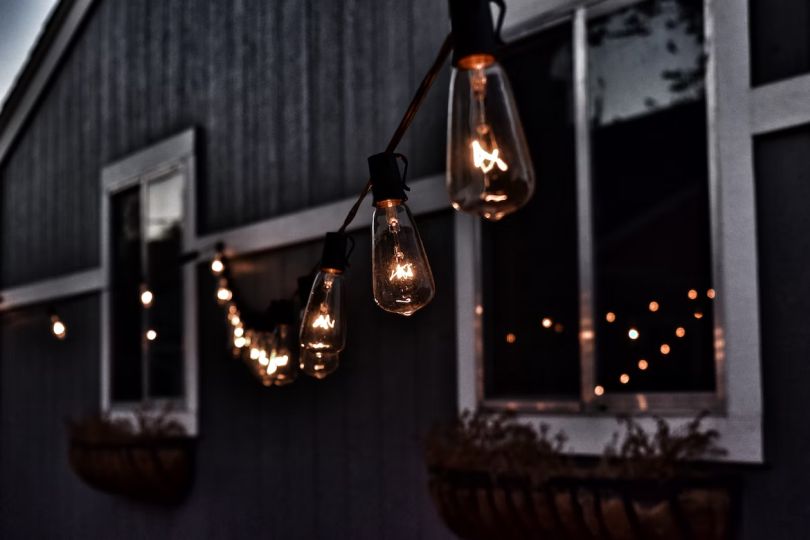 Work With A Landscape Lighting Company
When it comes to creating a unique and beautiful effect with your exterior lighting, working with a professional landscape lighting company can be the best way to go. A qualified team of professionals will help you to understand all of your options and determine what type of lights and design will look best for your home's specific features.
They can also provide advice on the best materials and lighting fixtures for your project, as well as provide installation services. When you talk to a top landscape lighting company, you can be sure that your outdoor lighting design will be designed and installed correctly, as well as energy-efficient and safe. This way, you can enjoy beautiful outdoor lighting without having to worry about potential problems down the road.
Take Your Budget Into Consideration
When selecting outdoor lighting, you should consider the amount of money you're willing to spend. While it might be tempting to spend a lot on fixtures and bulbs that promise greater efficiency and long-lasting durability, there are also low-cost options available for those with tighter budgets.
You can find solar-powered lights that require no electric wiring or expensive installation; and even if they need to be replaced more often, the initial cost savings can help you stay within your budget. Also, no matter how much money you spend on outdoor lighting, it's important to evaluate any options carefully before making a final decision. Research the light sources and materials used in the fixtures so that you know what you're getting before making a purchase. This will help you get the most out of your outdoor lighting budget.
Think About Function
When choosing the right outdoor lights, it is important to think about their function and how they will be used. Will you need brighter lighting for security reasons? Or are you looking for a softer, more subtle atmosphere? Do you want to highlight certain features of your home or garden such as trees, pathways, or statues?
Taking into account the purpose of the lights will help you narrow down the types of lighting to consider. Once you have figured out their purpose, you can then move on to consider other factors such as energy efficiency and the outdoor environment. It's important to think about all these things before making a decision. With careful consideration, you'll be able to find the perfect outdoor lights for your home.
Take Your Style Into Account
When selecting outdoor lights for your home, it's important to take into consideration your existing décor and style. Outdoor lighting can do more than just provide illumination – it can also complement or enhance the look of your exterior. Consider the color, texture, and shape of fixtures that will best match your current design aesthetic and architectural details.
Look for features such as finishes, shapes, and materials that will help to create a cohesive look. Finally, think about how the lighting will be used; if you need task-specific lighting choose pieces that are designed to provide ideal illumination for those tasks.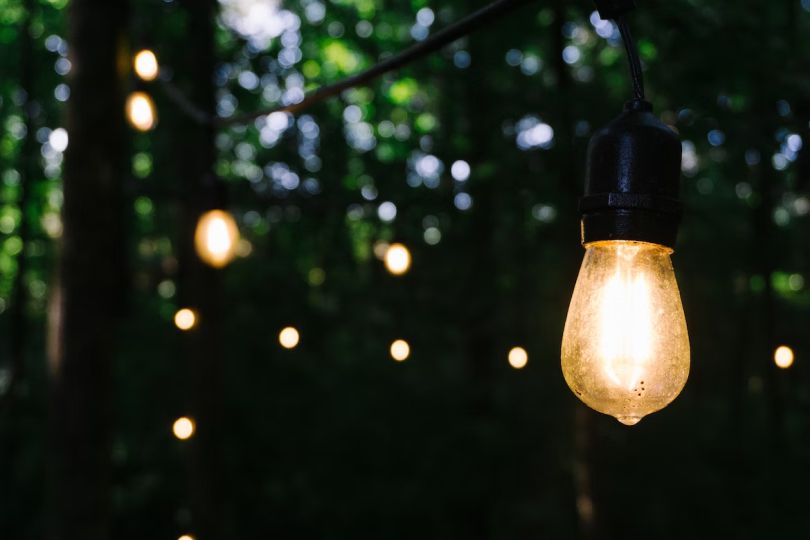 Consider The Power Source
When choosing outdoor lights, it is important to consider the power source that you will use. Depending on your budget and how much lighting you require, you may want to choose between solar-powered or electric options. Solar-powered lights are more affordable and can be easily installed with minimal effort.
Electric lights are far brighter and provide more consistent light, but require expensive installation and maintenance. Consider your budget, the area you are lighting, and how much light you need before deciding on a power source. By taking the time to consider these factors, you will be able to choose the right outdoor lights that best meet your needs.
Consider The Area You Are Lighting Up
When selecting outdoor lighting for your home, it is important to consider the area you are trying to illuminate. Are you wanting to light up a patio or walkway? If so, then you may want to look into low-voltage LED lighting that will not be too bright and does not need too much energy. Maybe you are looking for something more decorative to highlight trees and other landscaping elements. If so, then you could look into solar options like spotlights or string lights.
These are both energy-efficient and energy-saving solutions that can be easily installed in any area. Additionally, these types of lighting come in a variety of colors and shapes, allowing you to find the perfect lighting solution for your outdoor space. Consider the area you are lighting up to get the most out of your exterior lighting options.
Look Into The Quality Of Materials
When choosing outdoor lighting, it is important to look into the quality of materials used in their construction. High-quality materials such as stainless steel and aluminum are often more durable, reliable, and less prone to rust or fading than cheaper products made with plastic or polymers. Additionally, look for fixtures that are waterproof and weatherproofed so they can hold up against the elements.
Finally, make sure that the light fixtures you choose are designed to work with your energy source—either electricity or solar power—to ensure maximum efficiency and cost-effectiveness. With a bit of research and consideration, you can find great outdoor lighting solutions that will last for years to come.
It is important to take into consideration the area, power source, style, and quality of materials when selecting outdoor lights for your home. With careful thought and planning, you can find the perfect outdoor lighting solution that will not only provide adequate illumination but also add a touch of beauty to your exterior. Take some time to research your options and you'll be sure to find the right outdoor lights for your home.