This Breathtaking Tent House Is A Nature Lover's Dream Come True
Love nature but also love the elegance of contemporary design? Then this beautiful versatile dwelling designed by Australia-based Sparks Architects and known as the Tent House may be the house of your dreams.
Though modern in style, the Tent House blends perfectly well with its natural surroundings. Basically, you're getting all of the fresh air and natural scenery with the comfort of a luxury home.
Nestled on the Noosa Hinterland highlands in Queensland, Australia, the house has a unique design that blurs the line between indoor and outdoor spaces, making the transitions from winter to summer with ease. Thanks to sliding walls and roof panels, the interior can be completely closed off and insulated in colder weather, then open up when the temperature calls for it.
When open, the white of the tent canopy lightens up the dark structural "box" and concrete floors, while the lack of walls lets inhabitants enjoy views of the surrounding forest and garden. The roof which gives this home its nickname and particular look also slides open, turning the entire home into a skylight.
Inside the home, you'll find three bedrooms, an open-plan dining and living space, a solar power system, and water tanks to help maintain the property's veggie garden. The wood that you find used on the doors and windows in the home is from the trees that were cut down to clear space for the home.
Nature surrounds the Tent House in the form of trees, a river, and a garden area, but it is also reflected within the sleek space: a warm wood floor inset brightens up the concrete floor, and underneath the bar area, wood panels peek out to contrast with the industrial metal counter.
The ultimate result is a shelter that looks like a tent – the perfect retreat for the kind of person who enjoys being in sync with nature.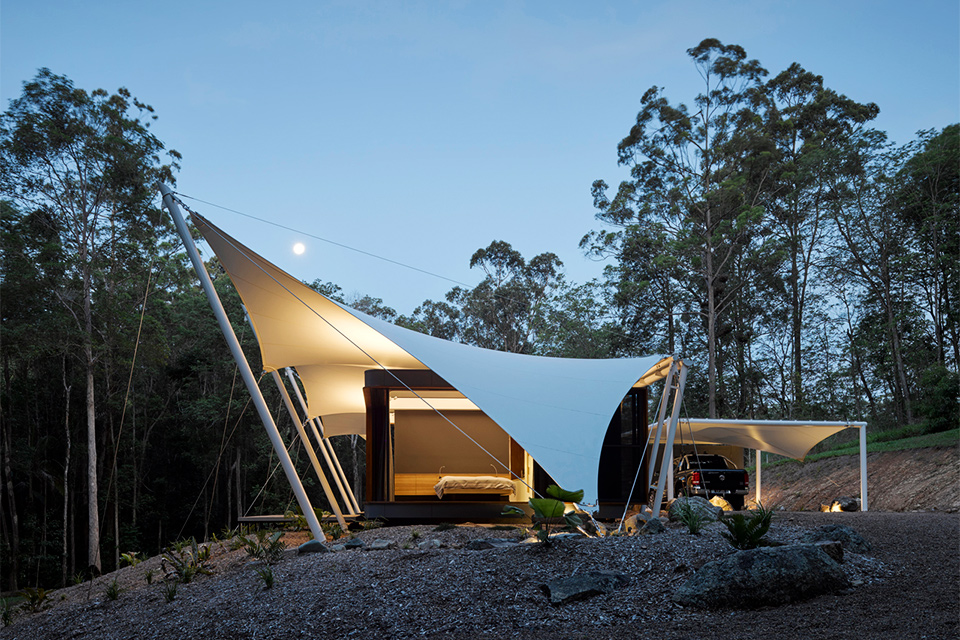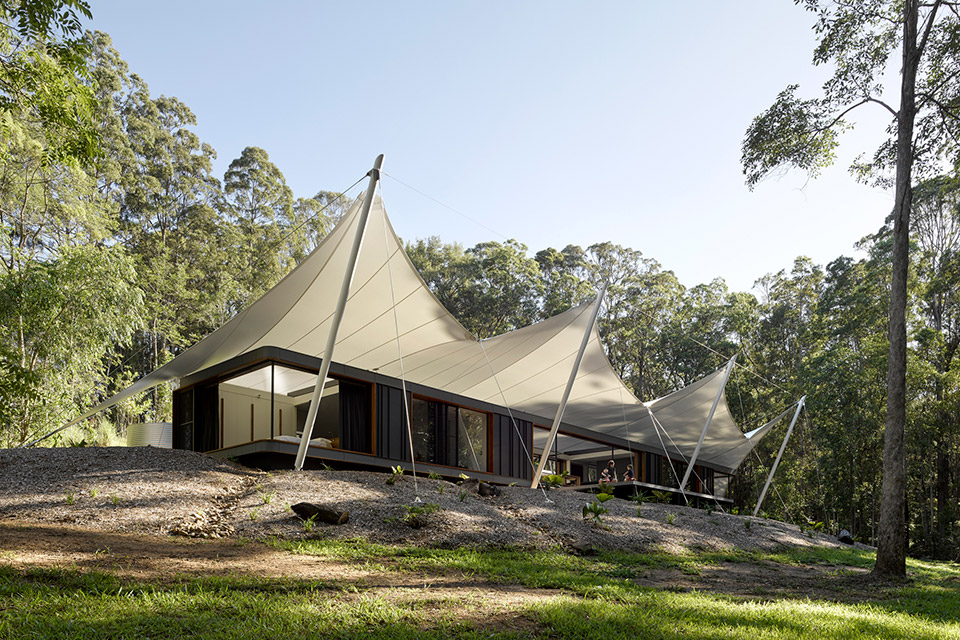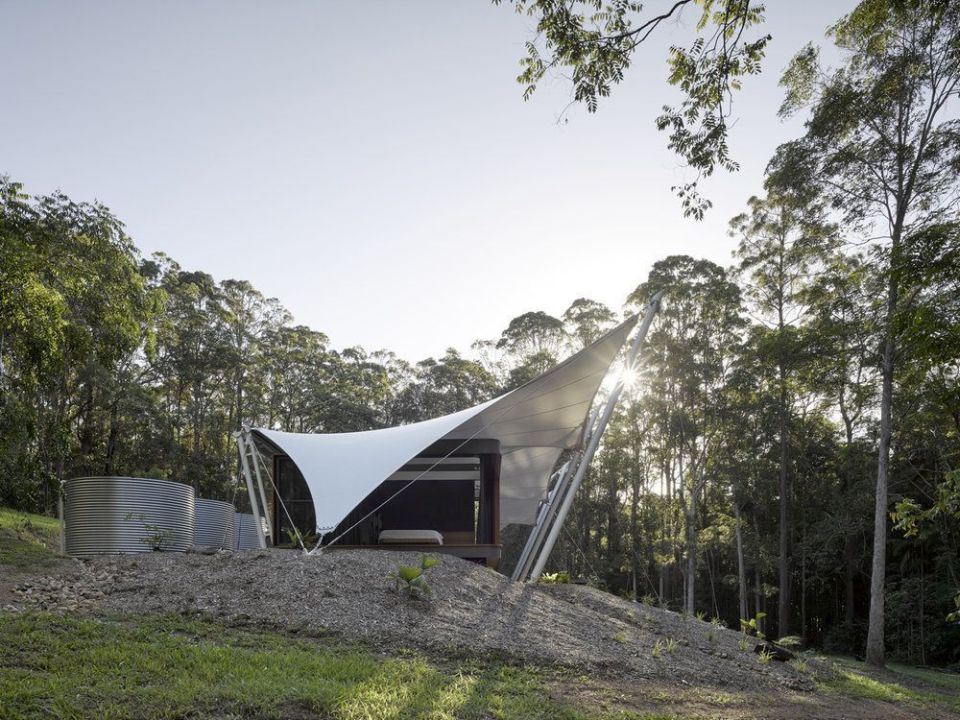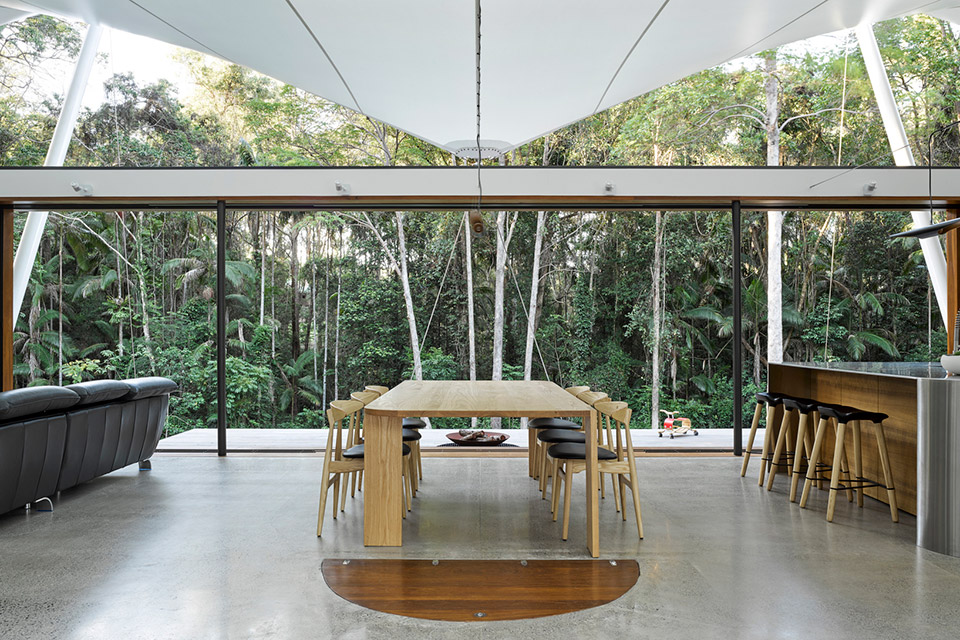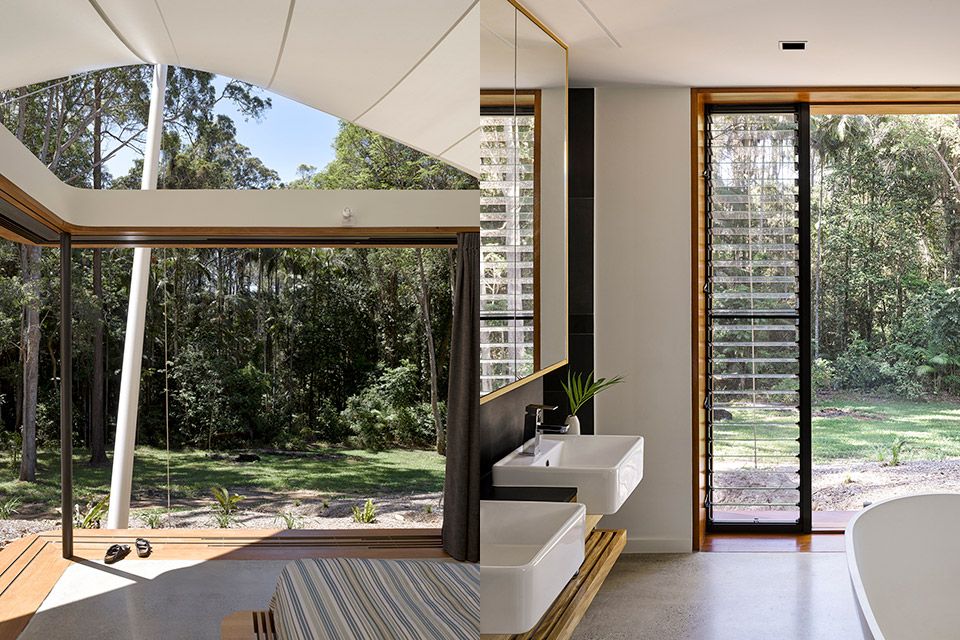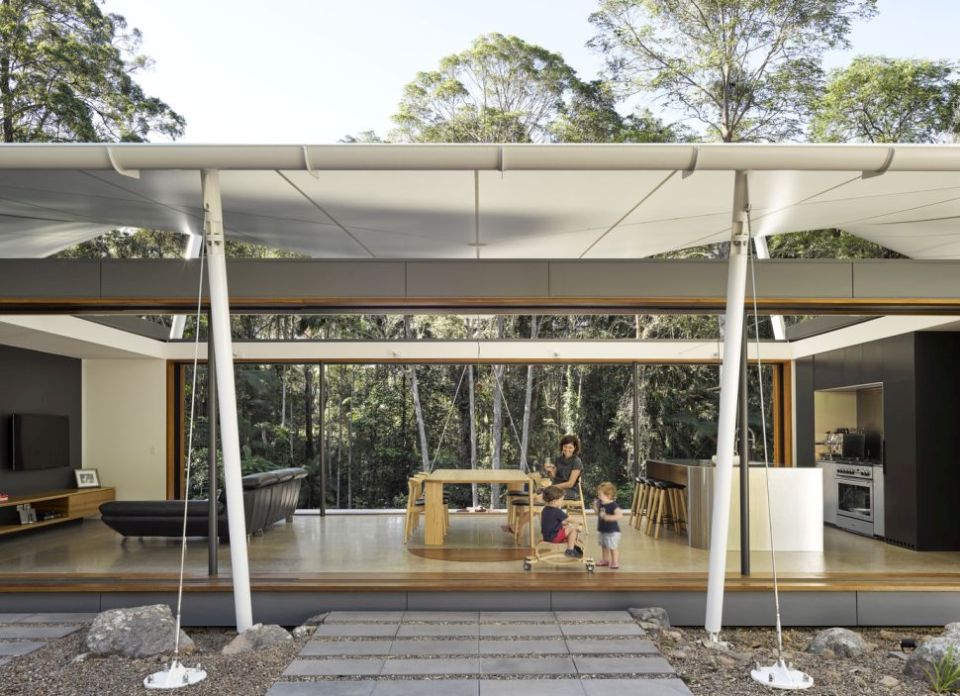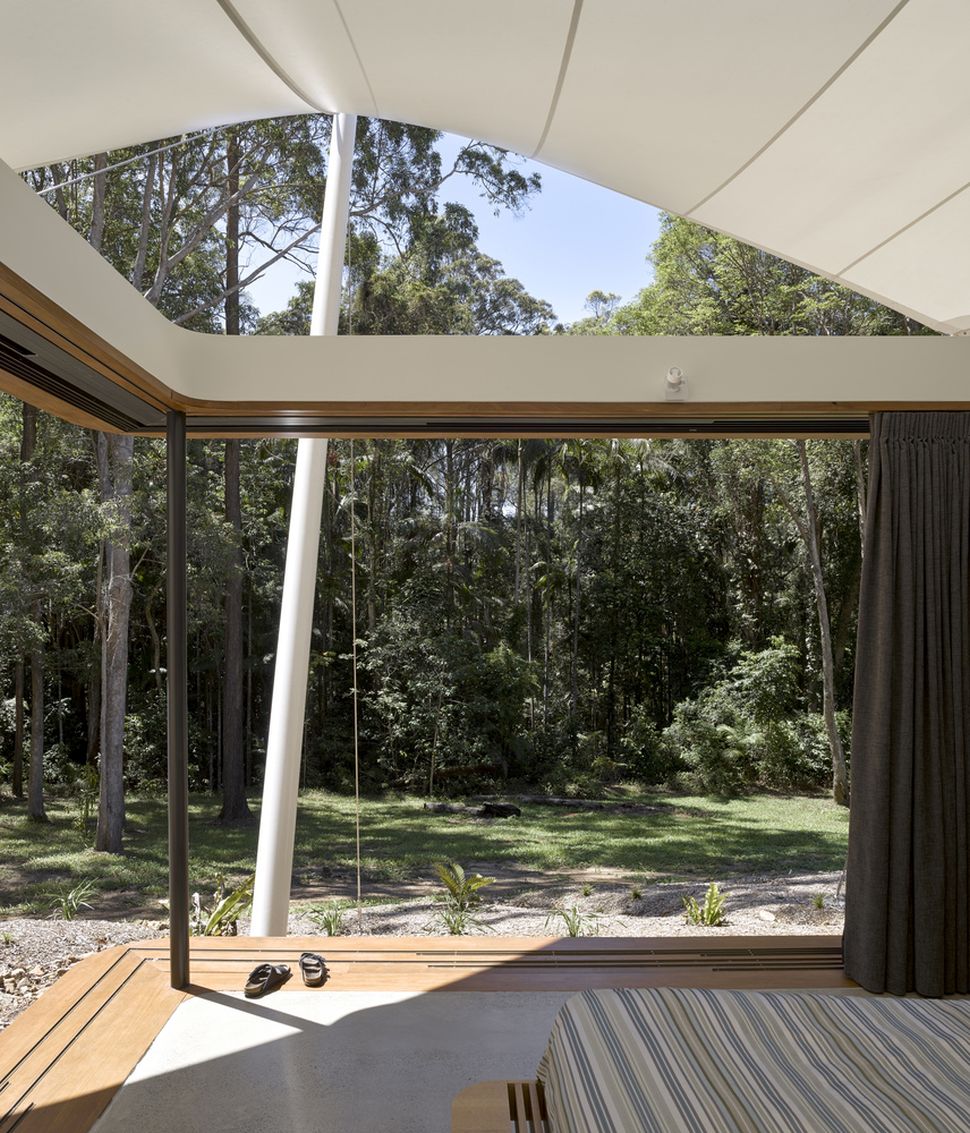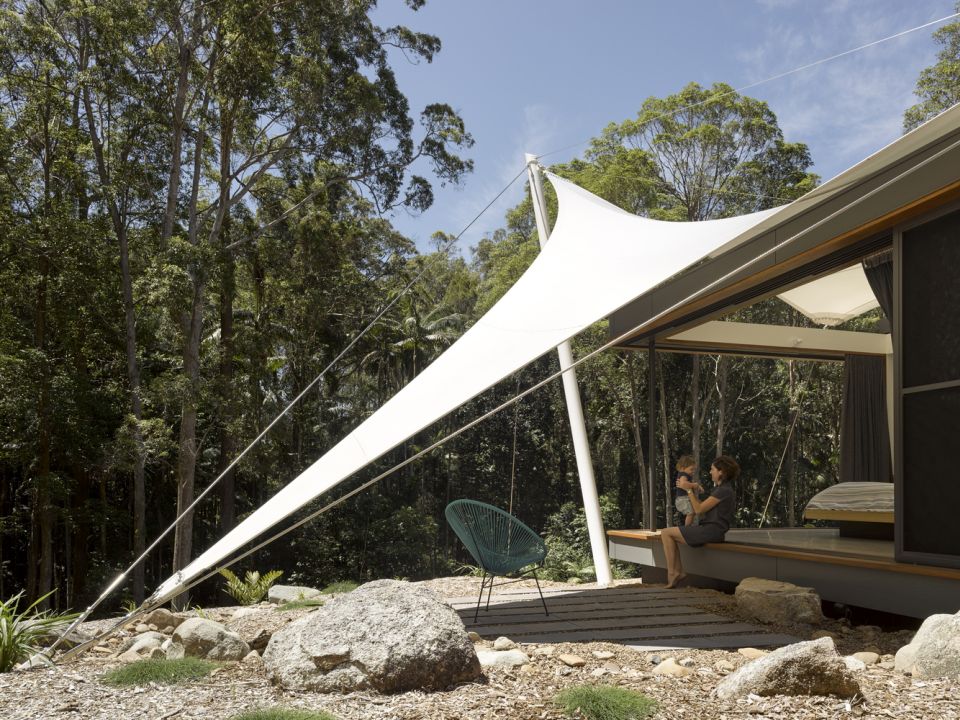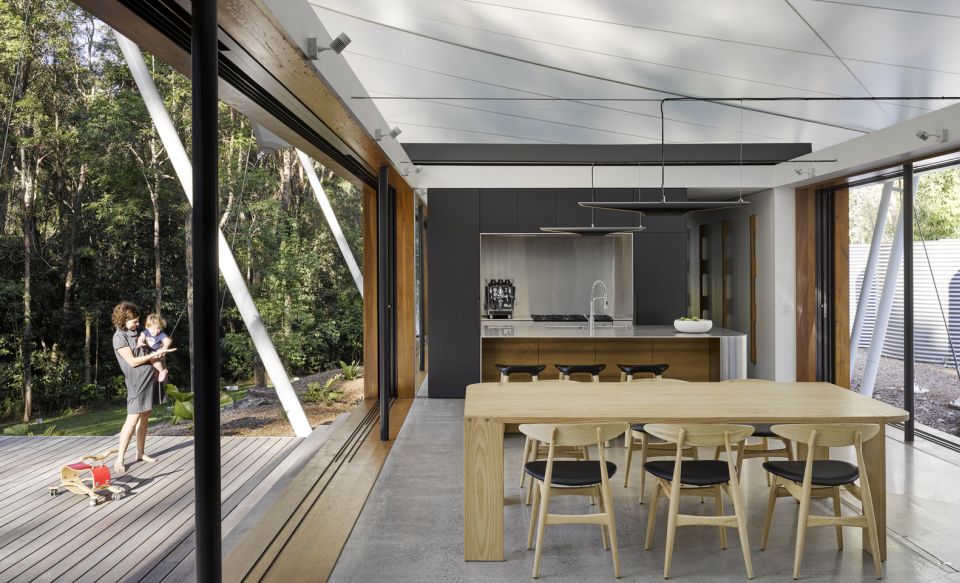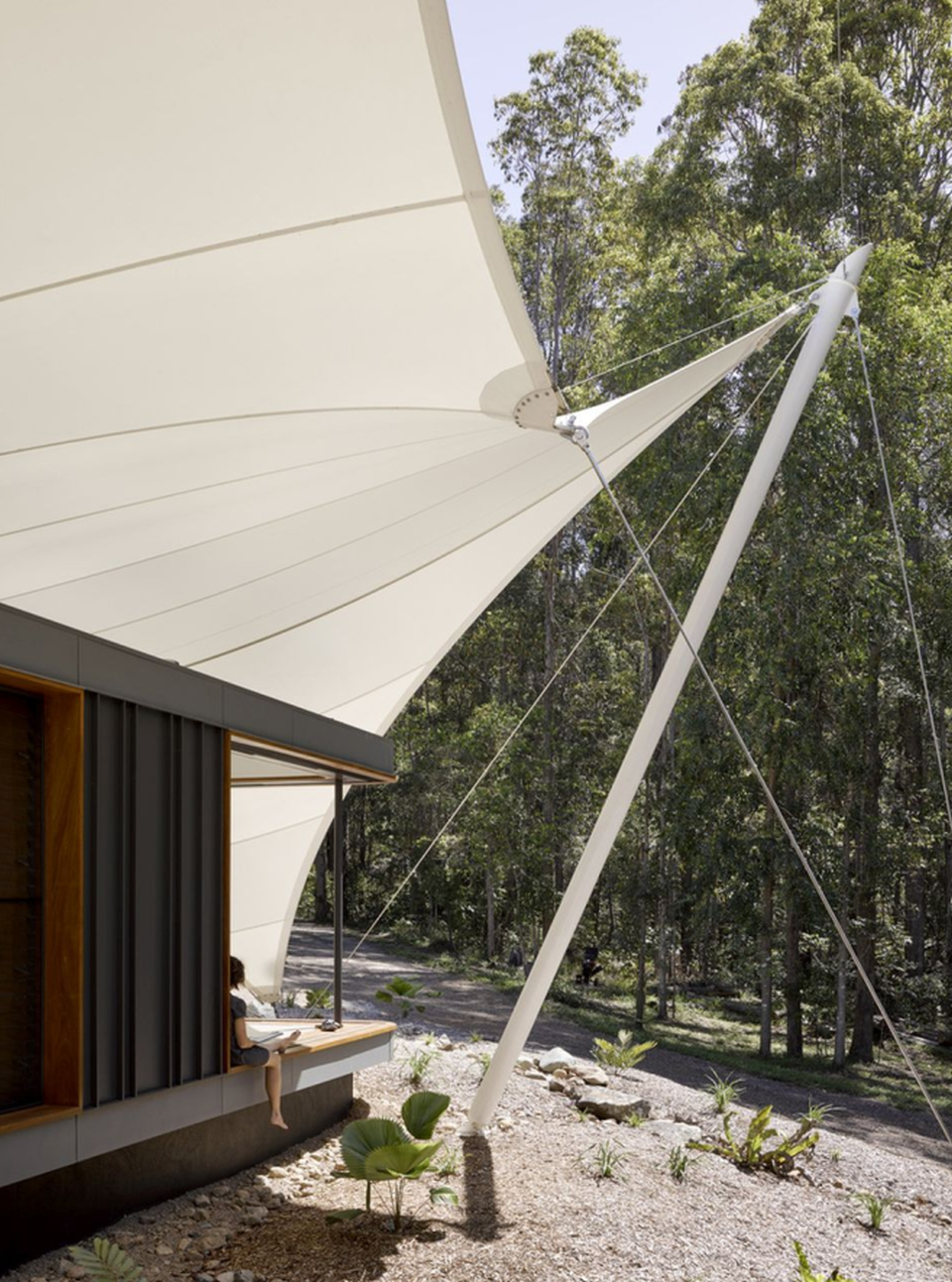 photo © Sparks Architects