1970 BMW R100 Custom Cafe Racer by Hookie Co
Nowadays, retro things are becoming incredibly desirable and popular. People love looking backward and seeing all the cool things that used to be around in the old days. This may be one of the reasons why cafe racer bikes are making a strong comeback. People started to take old bikes and customize them to turn them into the classic cafe racers from the fifties and sixties. The latest in the custom cafe racer bikes comes from Dresden-based  garage Hookie Co. They transformed a 1970 BMW R100 into a real alpine beast renamed it Hammerhead.
This BMW R100 custom cafe racer by Hookie co. is inspired by hammerhead sharks.
Inspired by hammerhead sharks, the Dresden-based motorcycle craftsmen at Hookie Co. have customized a 1970 BMW R100 bike and the result is as expected – powerful and aggressive! They took an old ride and added a whole new life to it. This beautiful machine was built for an owner in the Austrian Alps who wanted the BMW to be ready to tackle all conditions. And he got what he wanted – a tough terrain tackling rebel speedster built for on and off-road enjoyment.
The design features rebuilt carbs, brakes and front suspension, while a rebuilt engine adds all new power. The matte black beauty you can see below has been gifted with lowered front suspension, a steel tube rear frame, all-terrain tires, Motogadget RFID-Keyless System and made complete with with an Alcantara seat, a Trucklight LED headlight, an embedded LED taillight and more. It has some chunky tires – Continental TKC80s – designed for both on-road and off-road use.  The fine black and gray paint job is inspired by the aggressive nature of hammerhead sharks.  The creative team that stood behind this project has taken bike customization to a whole new level.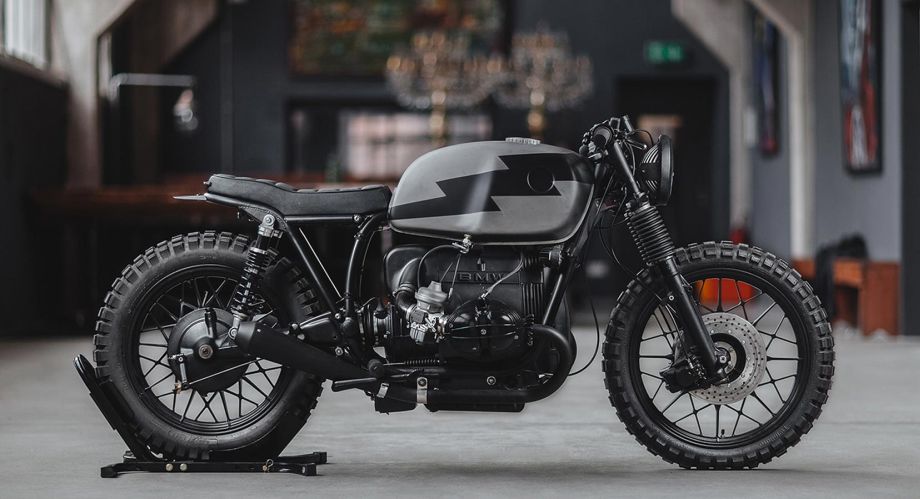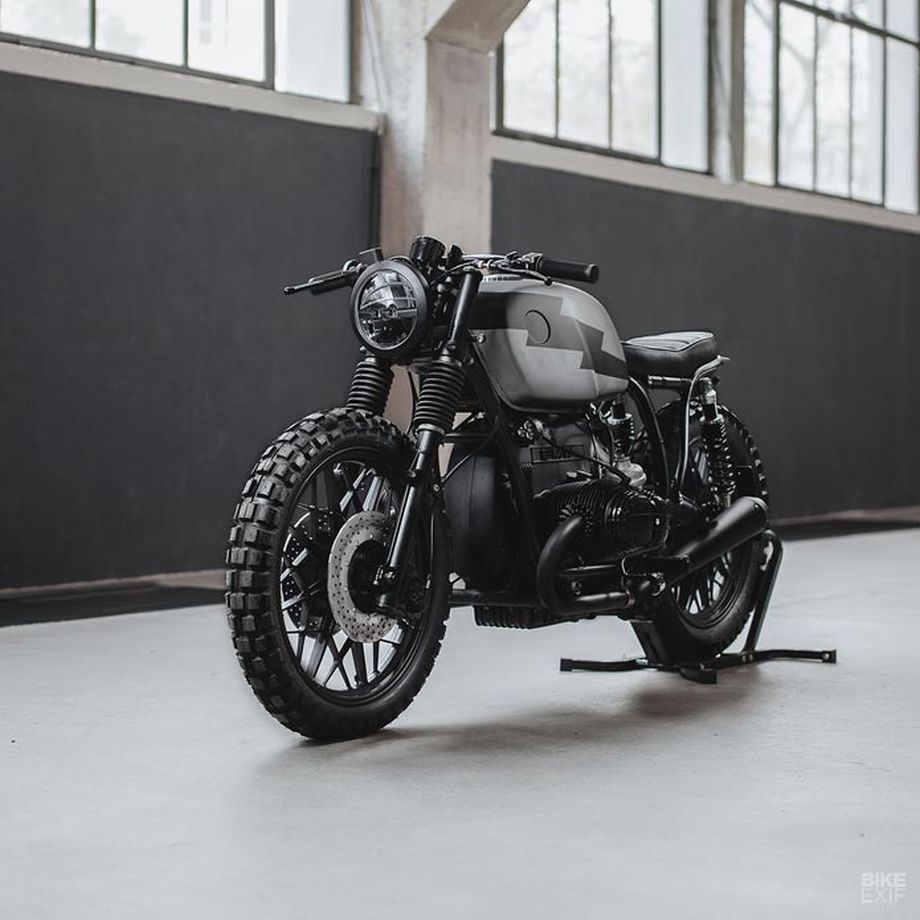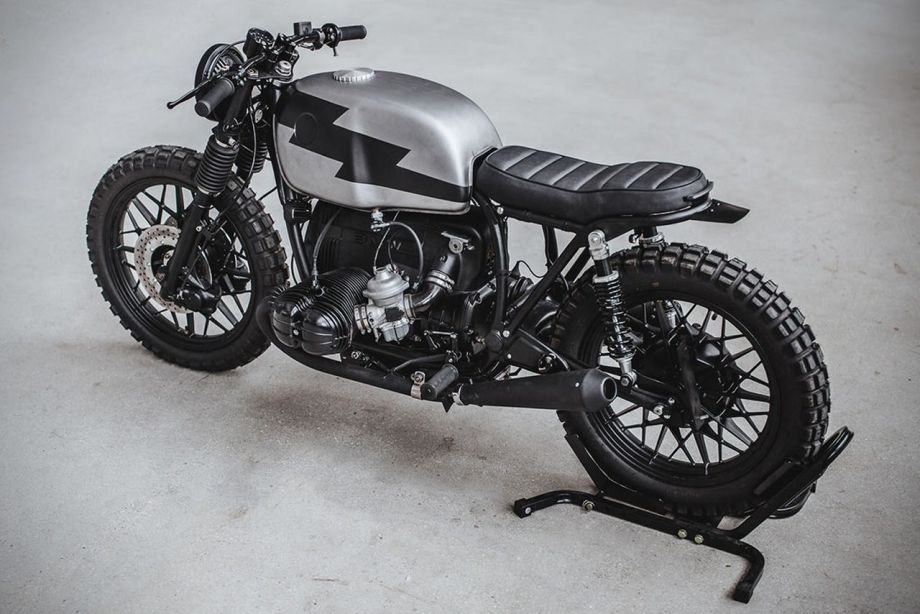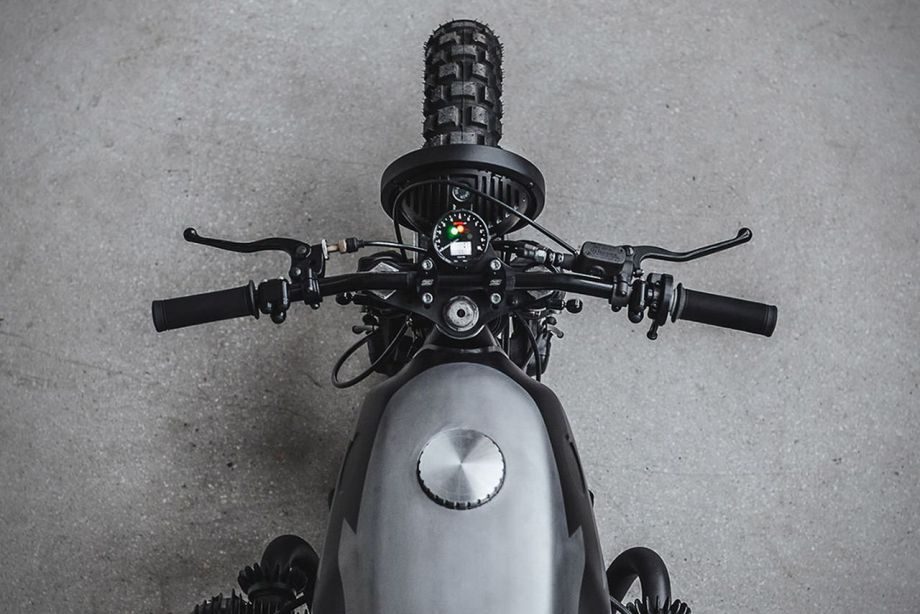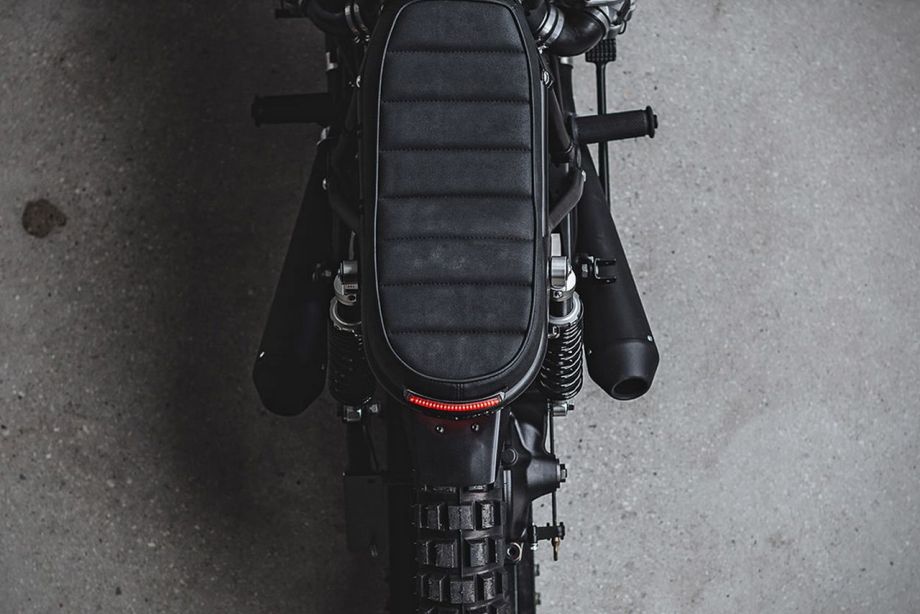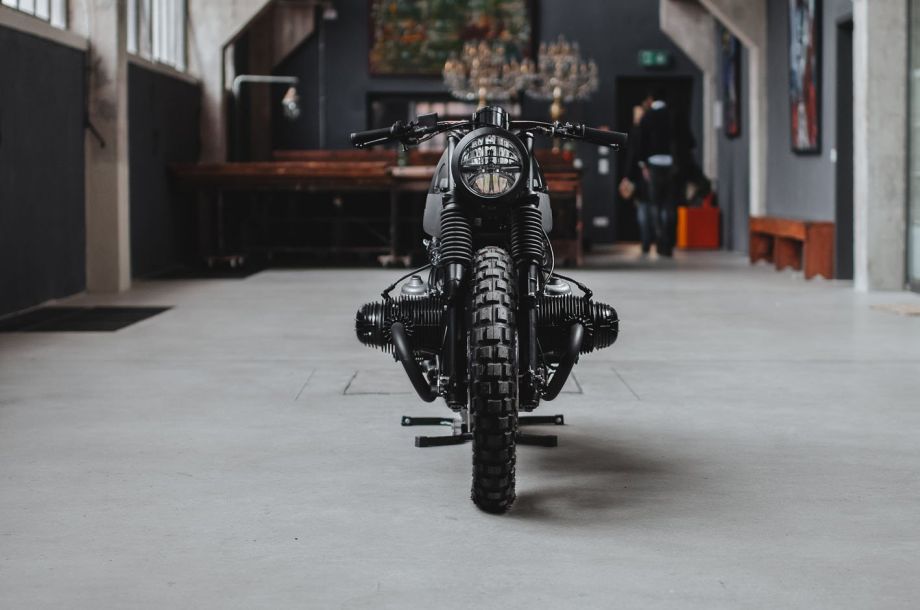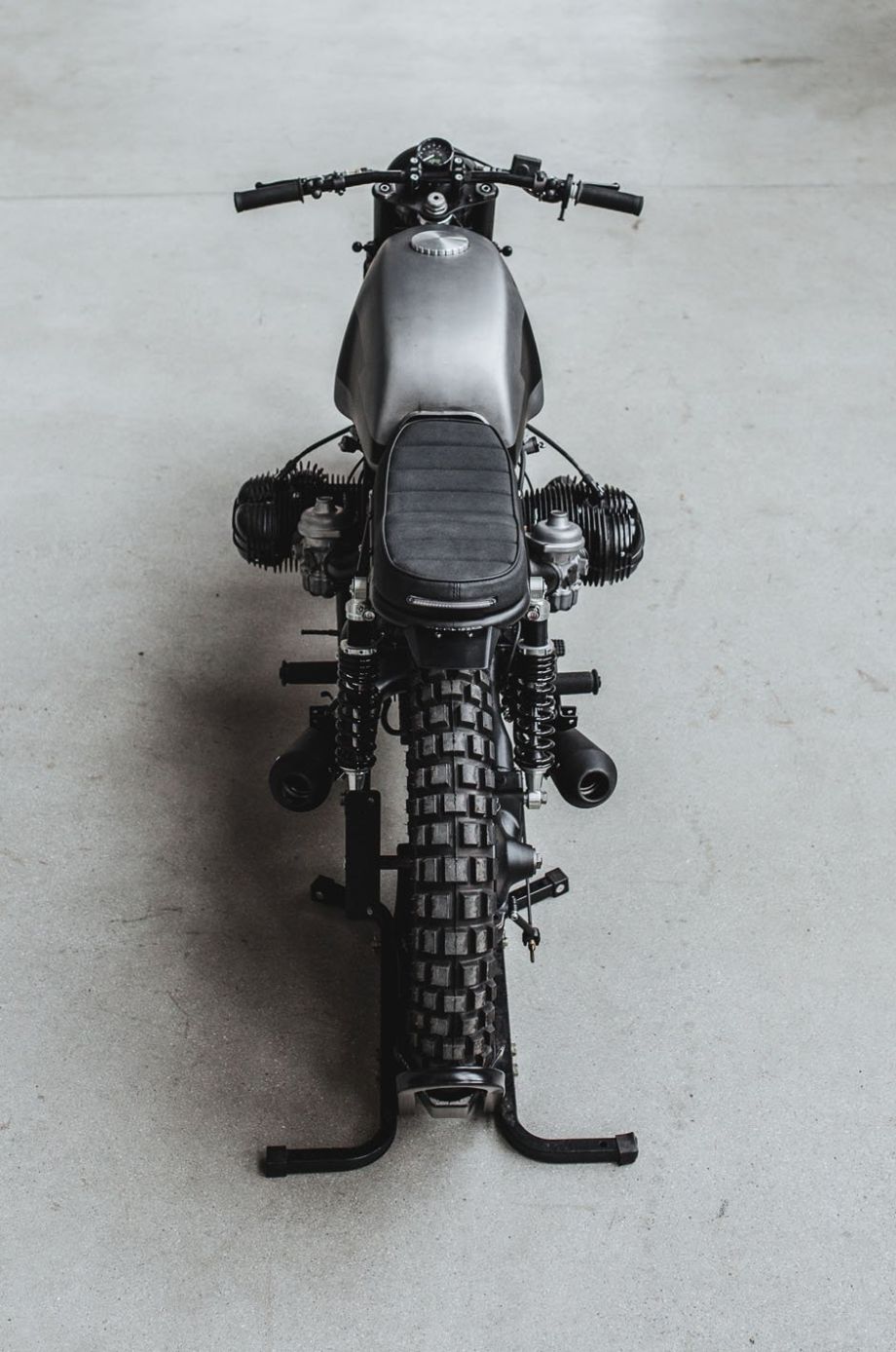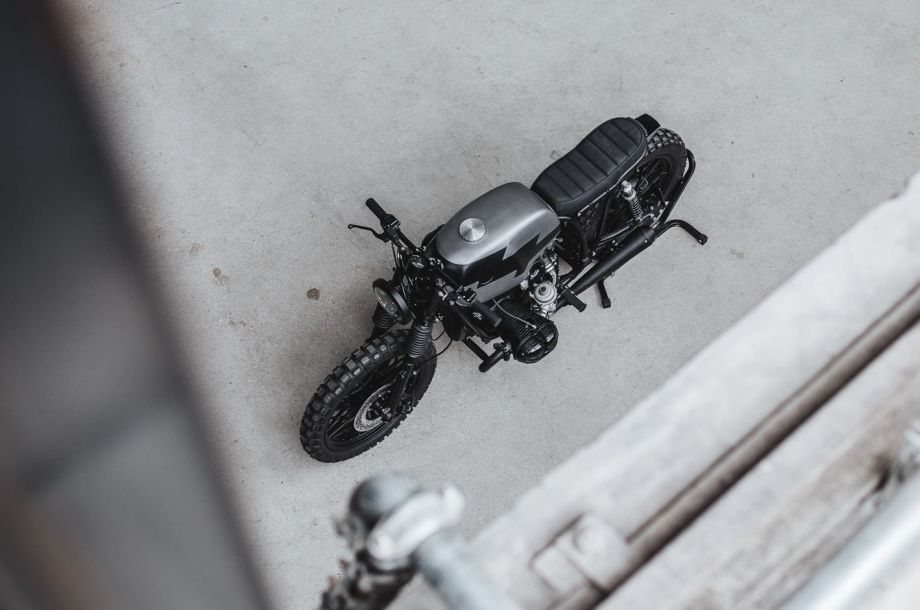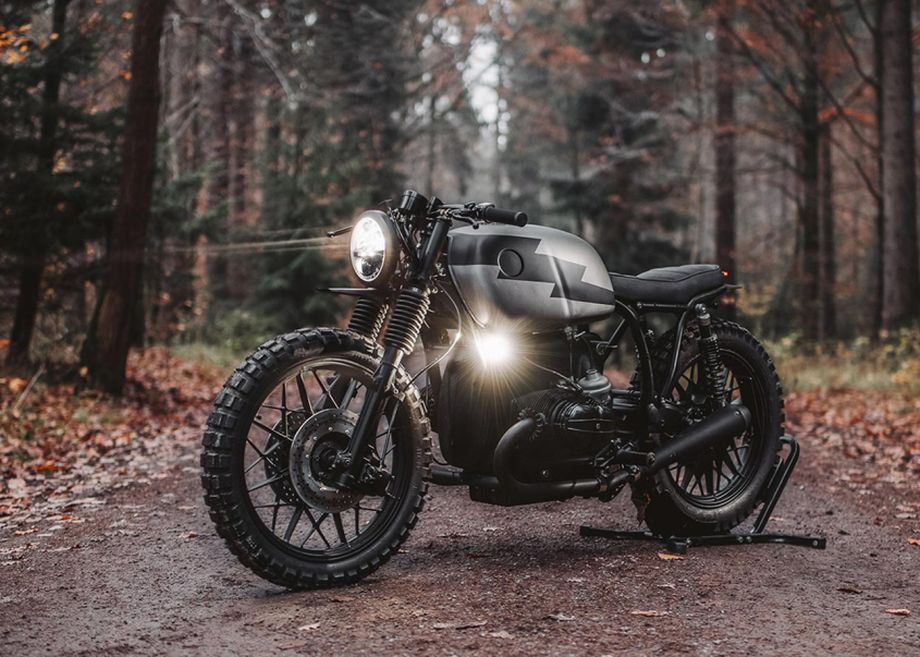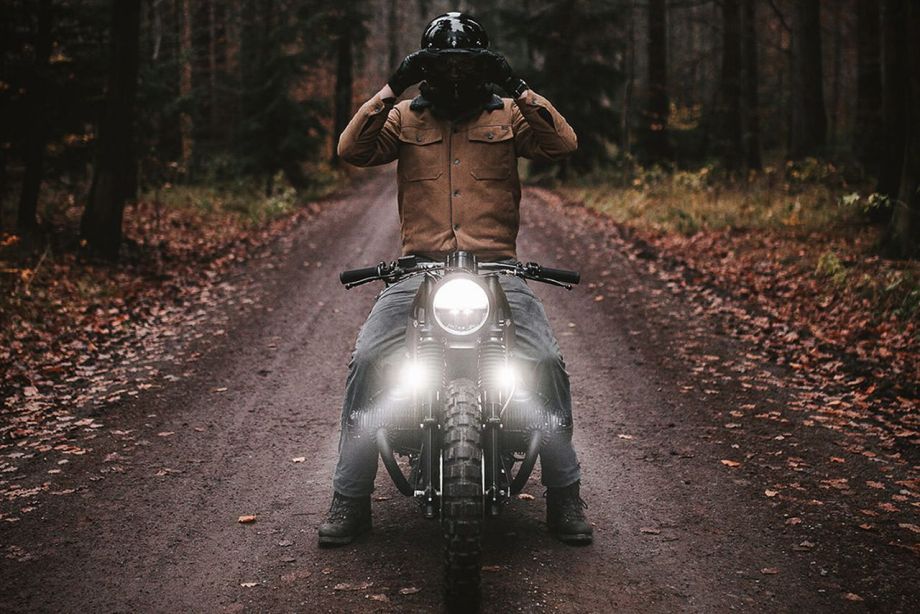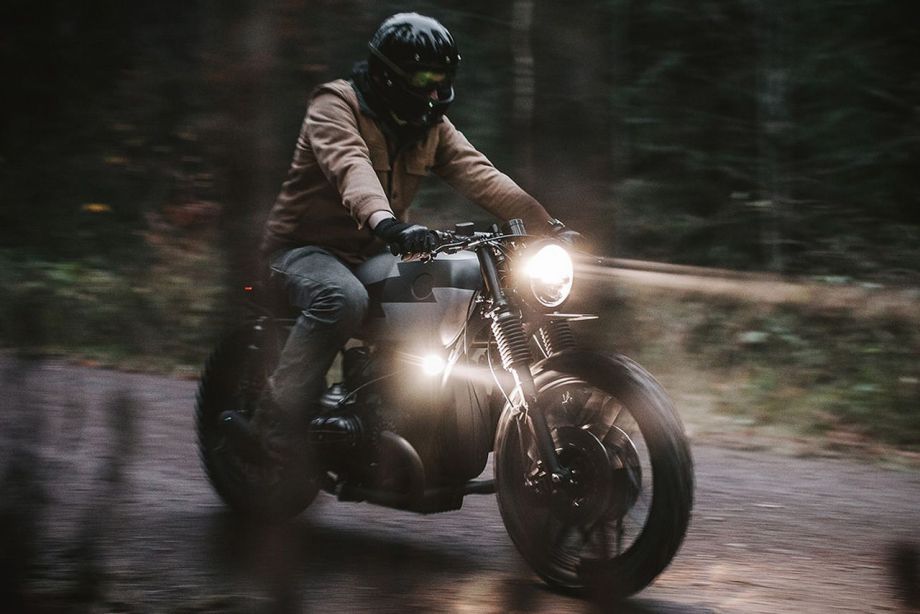 photo © Hookie Co.
Stay tuned for more clean custom bikes coming soon.