Stylish Concrete Lighting Fixtures by ARDOMA Design
Concrete lighting fixtures are quickly becoming beautiful works of art. They enrich and beautifully accentuate all spaces blending an industrial look with elegance and functionality, creating unique contemporary interiors. While there are several modern lighting options available on the market, the concrete lighting that offer a fresh addition to the industrial vibe clearly steal the show.
Creative and modern lighting fixtures designed for stylish interiors reflect the latest trend in home décor with a fusion of styles that allows freedom of expression. This is the case for the new concrete lighting collections launched by ARDOMA Design. Founded in 2015 by Dror Kaspi, the studio is specialized in designing high-end concrete light fixtures.
Update your home with these fabulous concrete lighting fixtures by ARDOMA Design
Lighting is not just one of the essential elements of a room – in today's world of interior design, lighting is art. With an amazing array of concrete light designs now on offer, ARDOMA Design creates extraordinary light fixtures with unmatched detail. Using the natural raw quality of concrete and contrasting elements, they seem to bring a hint of the dramatic on the interior décor of a room along with beautiful balance and contemporary style.
The first lighting collection named OVA is represented by a series of table lamps that combine two rough industrial materials, concrete and steel, in four different shapes and colors. When combined with other materials, concrete lends its beautiful attributes while also taking on some new characteristics.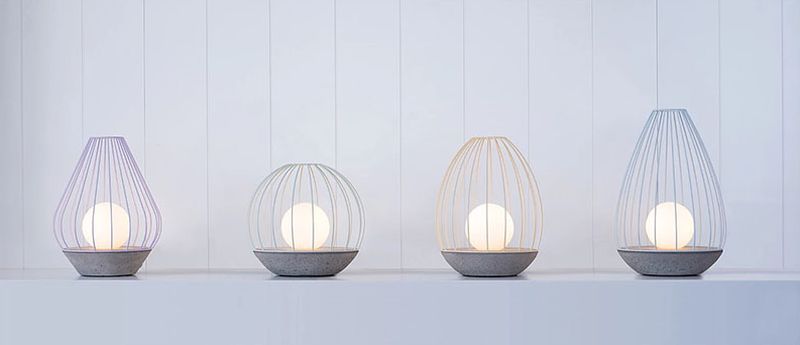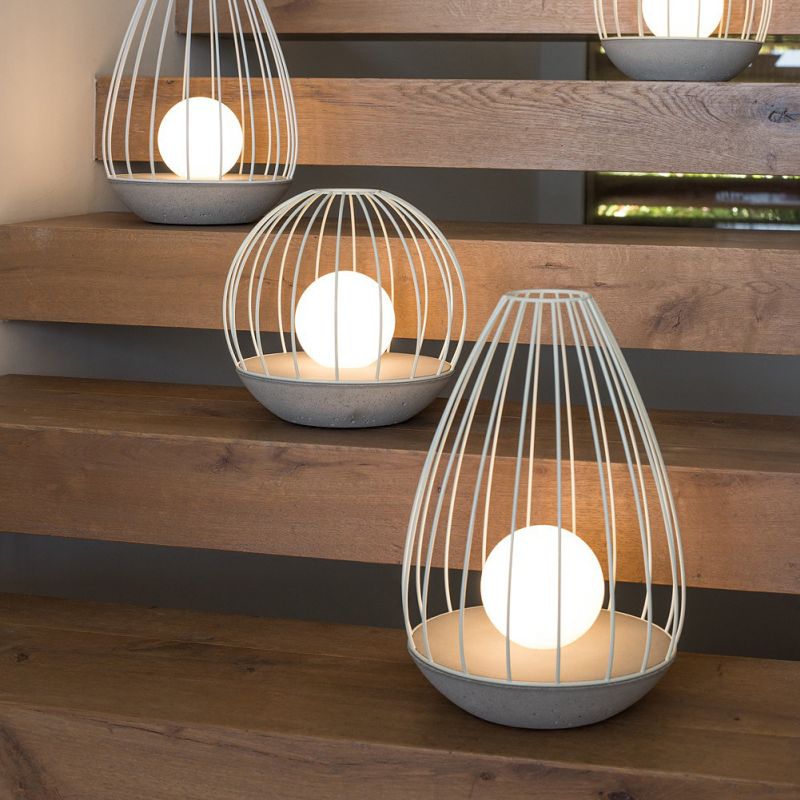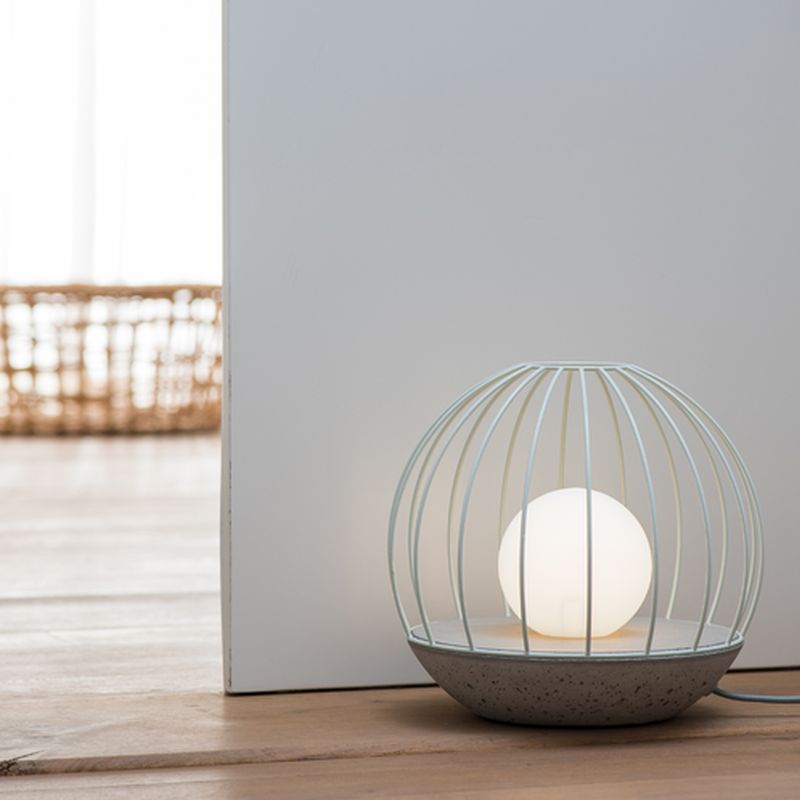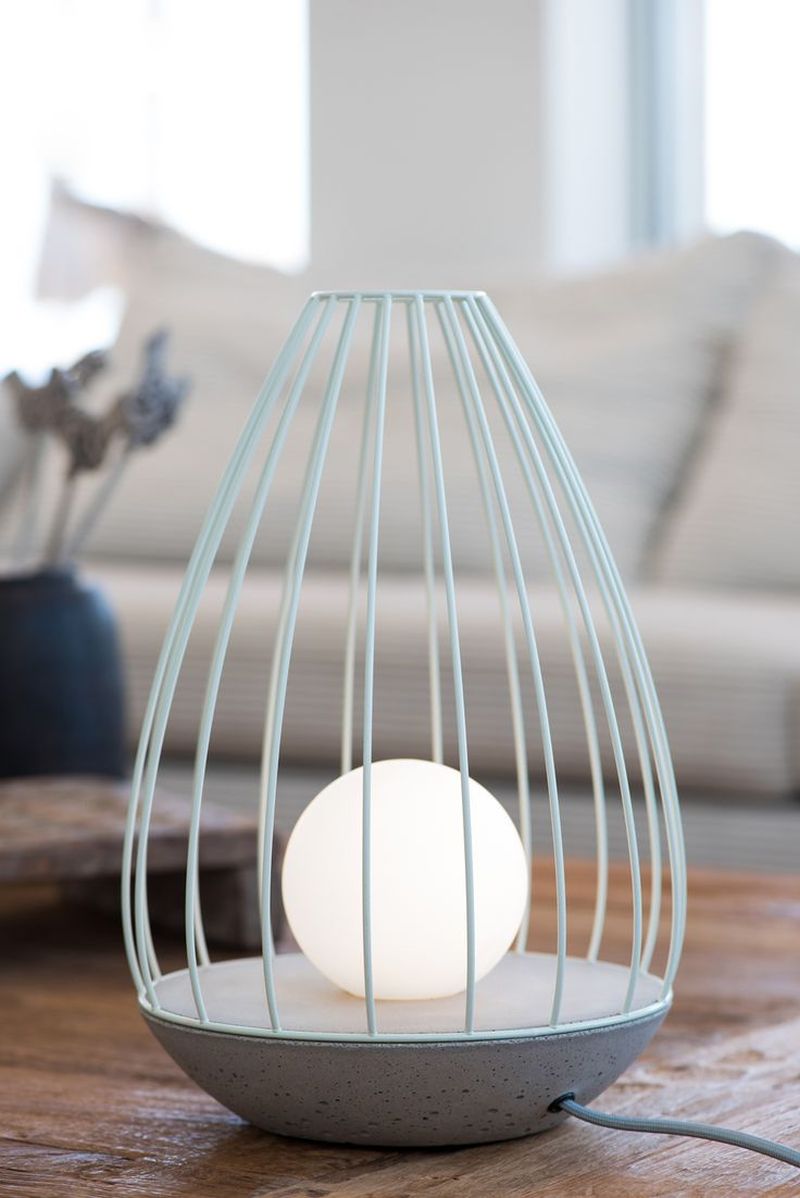 HELIA is the name of the second lighting collection. With a design inspired by the sunflower seed pattern of bi-directional spirals, the Helia series is made entirely of concrete and comes in several versions- ceiling, table, floor and wall lamps.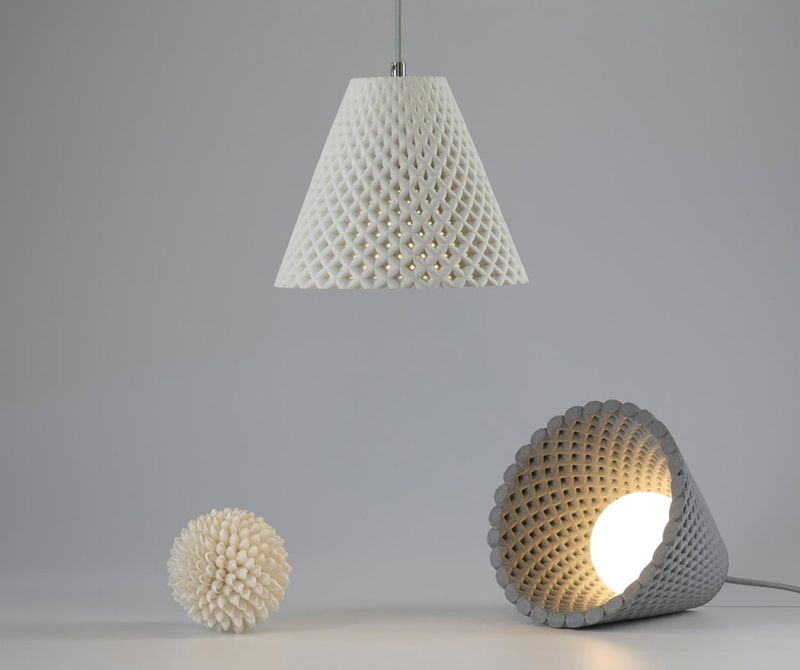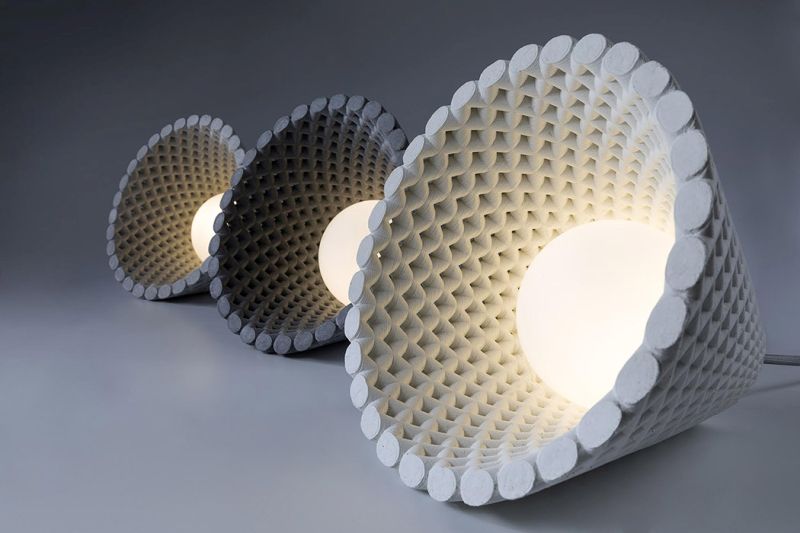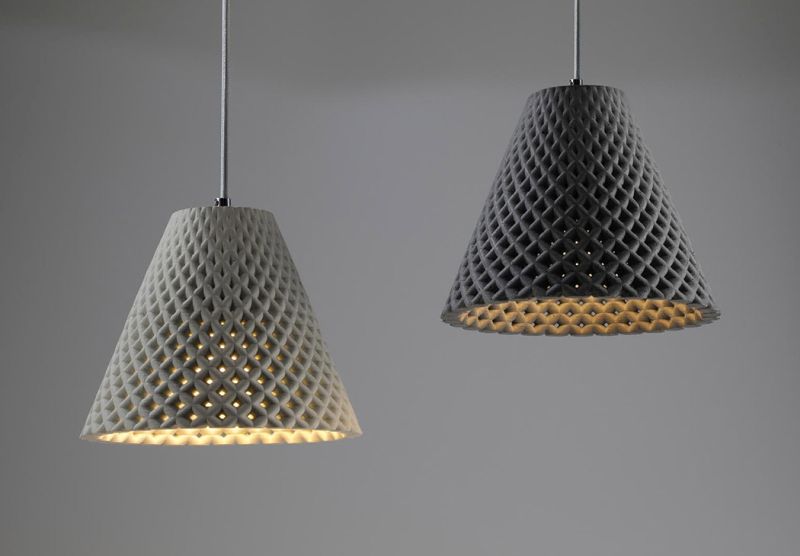 STEM is the name of the third collection, a series of pendant light fixtures made from concrete with a curved geometry that gives a sense of motion to the light, every angle offering a different layout of light and shadow.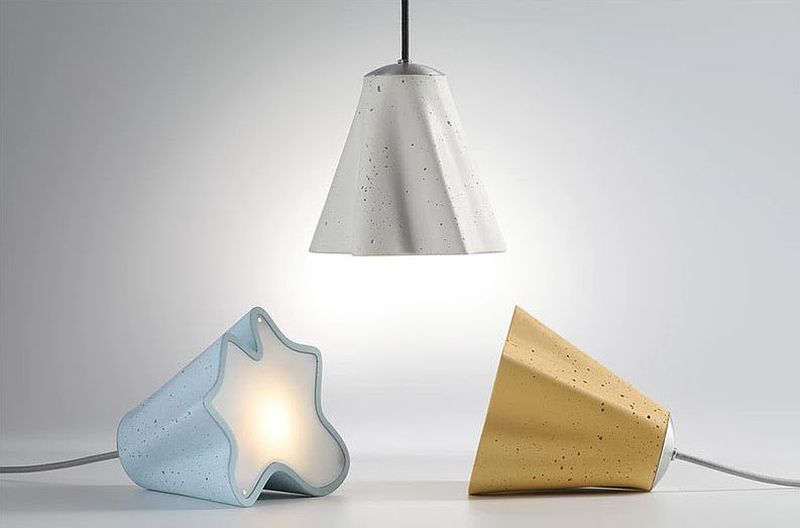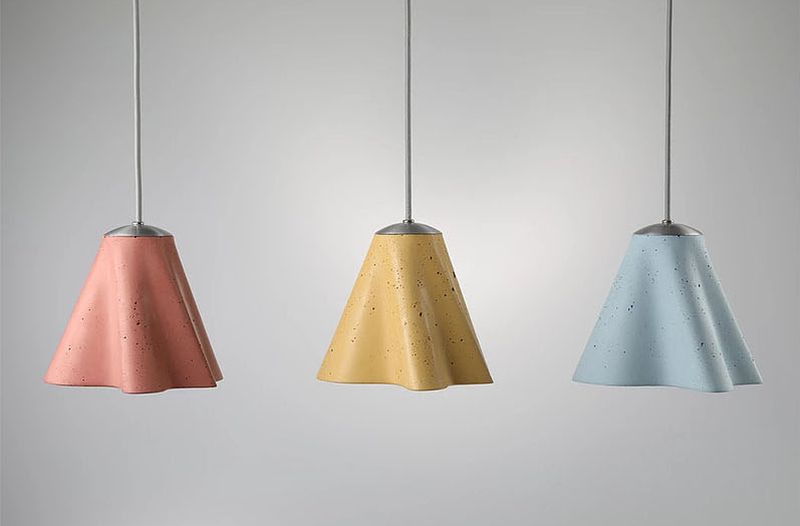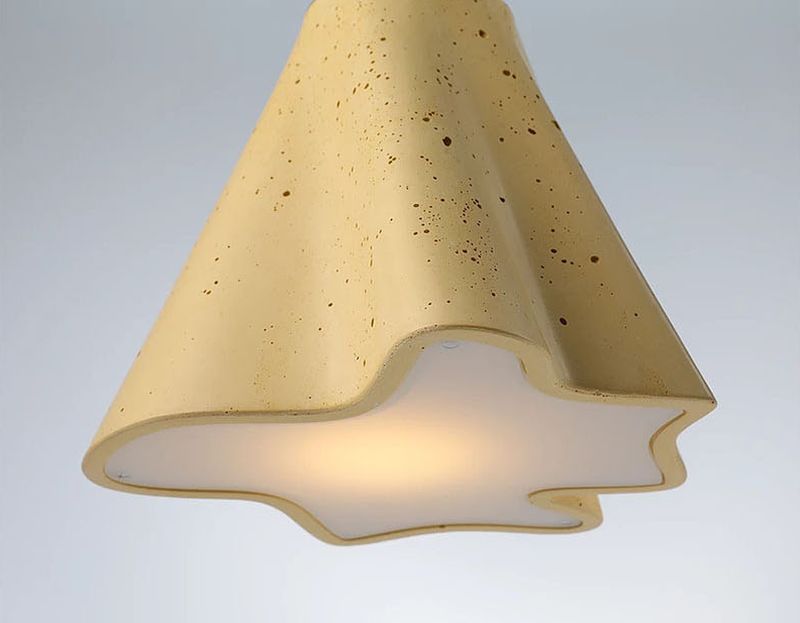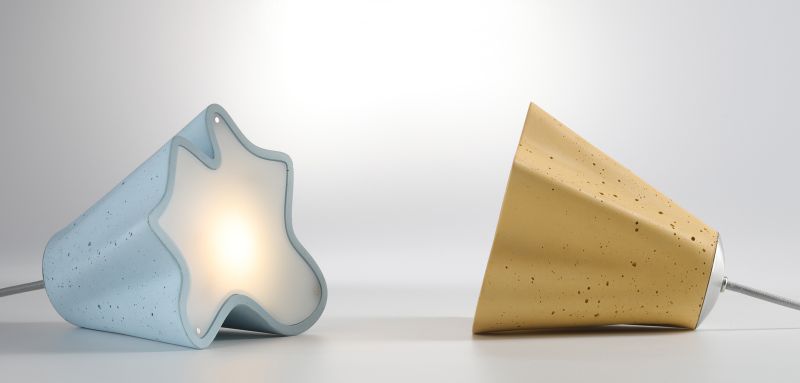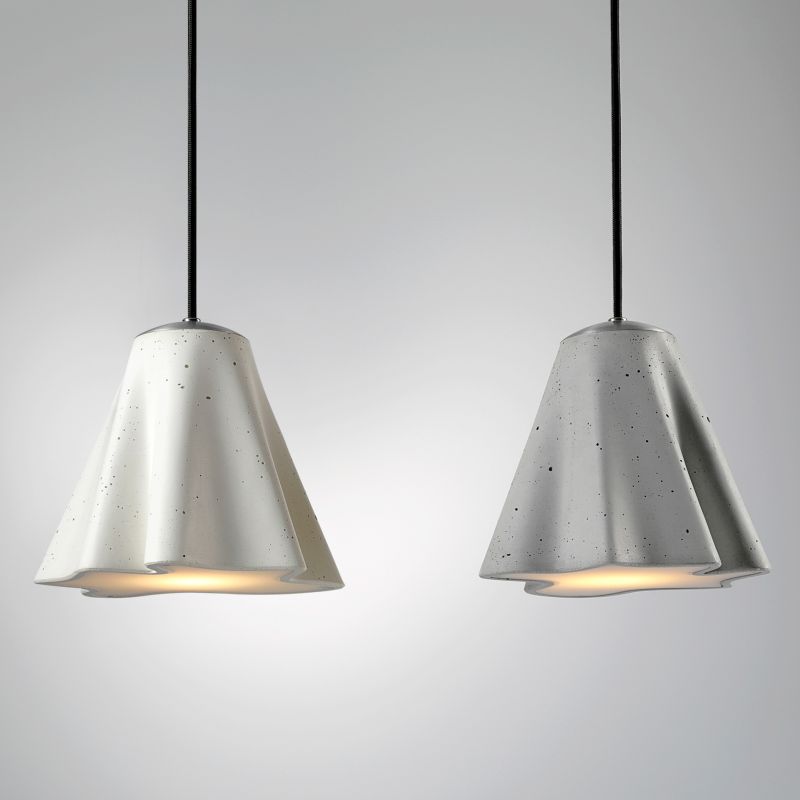 photo © Dror Kaspi