Magnolia, a Stunning Cedar-Clad Tiny House on Wheels by Minimaliste
Do you dream about simplifying your life by downsizing to a tiny house on wheels? You're not alone. In an era when bigger has always been better, many people are beginning to embrace a mantra of smaller is smarter and are moving into little homes on wheels. Though some people choose to build their own small house on wheels, designers all over the world are now offering pre-made tiny houses that can be delivered straight to you. Get exclusive bonus & up to 400 free spins! Live dealer games and exclusive bonus codes. Compare leading online casinos side by side, choose your game & start playing!
If you've ever considered living in a tiny home, you should check out the envy-inducing miniature houses created by Minimaliste. Based in Quebec, Canada, this tiny house builder proves that you can pack a lot of style and function in less than 500 square feet. From shape-shifting furniture to ingenious storage solutions, with high-end finishes and the kind craftsmanship you would expect to find in a mansion, you're guaranteed to find a Minimaliste home that satisfies your needs.
Browsing through their projects, we've found some tiny houses on wheels that will set you on the right path to find your dream home. The one that made our imagination to run wild is called Magnolia.
Make your tiny home dream come true with Magnolia, a stylish tiny house on wheels by Minimaliste
Quebec's Minimaliste tiny houses may be small, but the philosophy behind them is anything but. One of their latest, Magnolia, proves that bigger doesn't necessarily means better when it comes to organization and design. Measuring 425 square feet, Magnolia is a "park model" size tiny house that allows for off-grid living without sacrificing comfort.
Clad in a two-tone cedar arrangement and with black windows, Magnolia has an impressive visual appearance. But don't be fooled, it's not all about the beautiful looks – the house is as tough as nails and was built to withstand Canadian winters.
The sleek, small structure features a gorgeous, light and airy interior formed of a master bedroom with a king-size bed with storage underneath, a spacious living room with a custom entertainment center, a beautiful kitchen with a full range of appliances and a bathroom with all the necessary elements for optimal use. The high-end unit also features a small loft above the bathroom which may be used as a guest bedroom or for storage.
Keep scrolling to take a peek inside the surprisingly spacious tiny home. If you want your own version of Magnolia, you should know that the base price of this tiny house one wheels is 129.500 Can$. You're ready to go tiny? Please visit the Minimaliste website!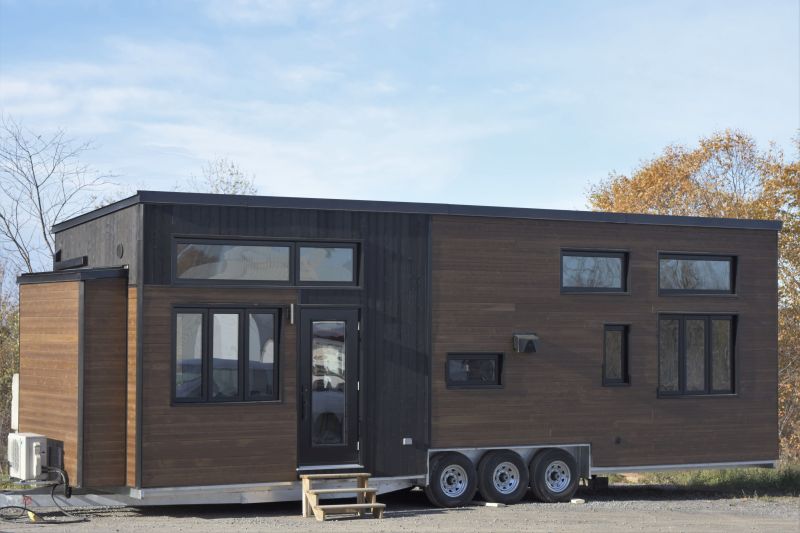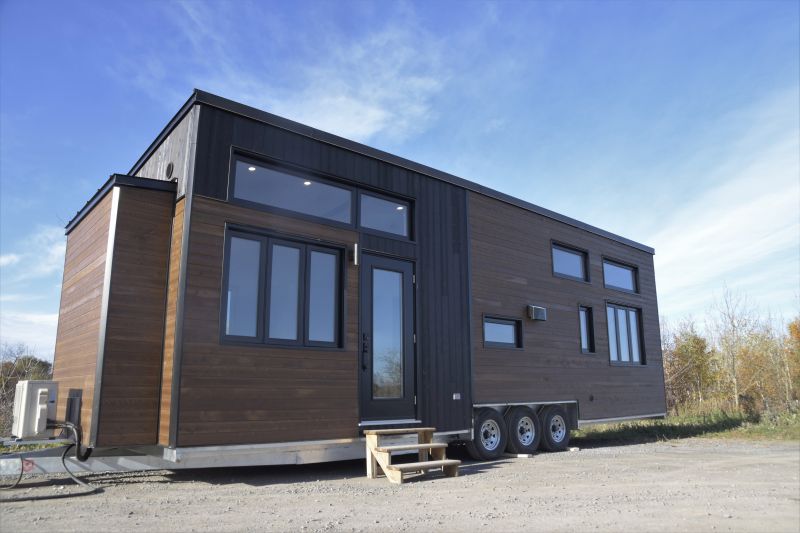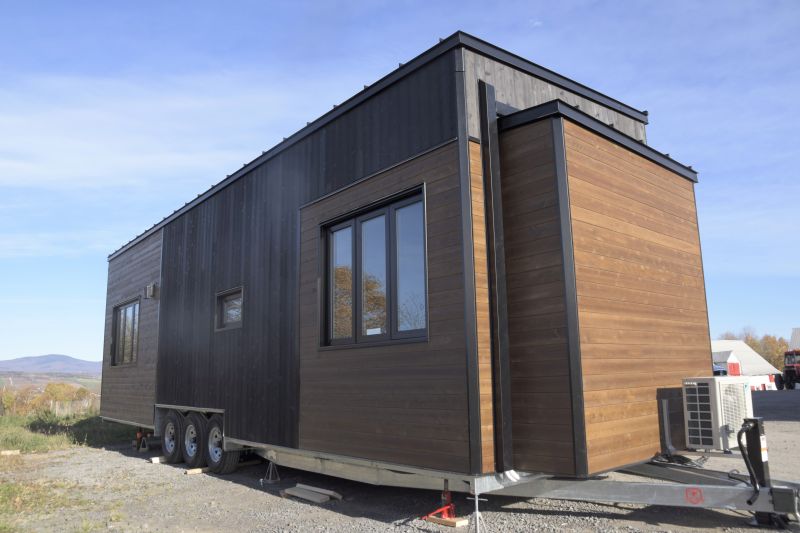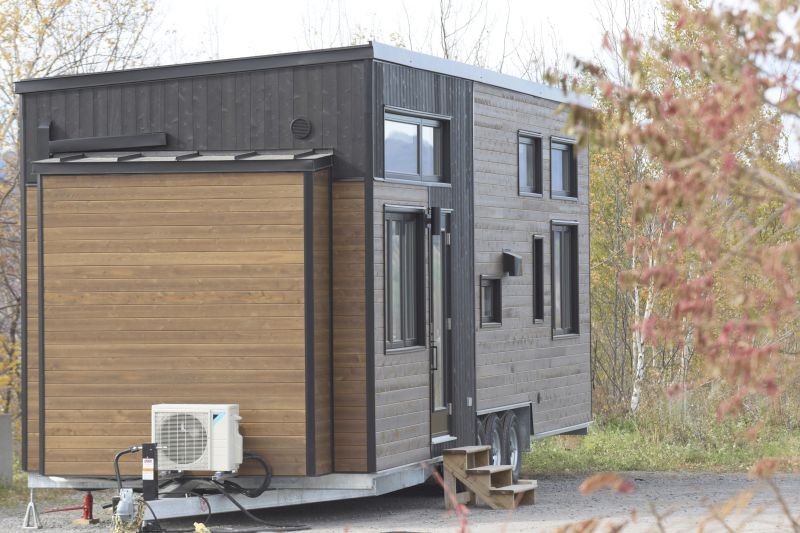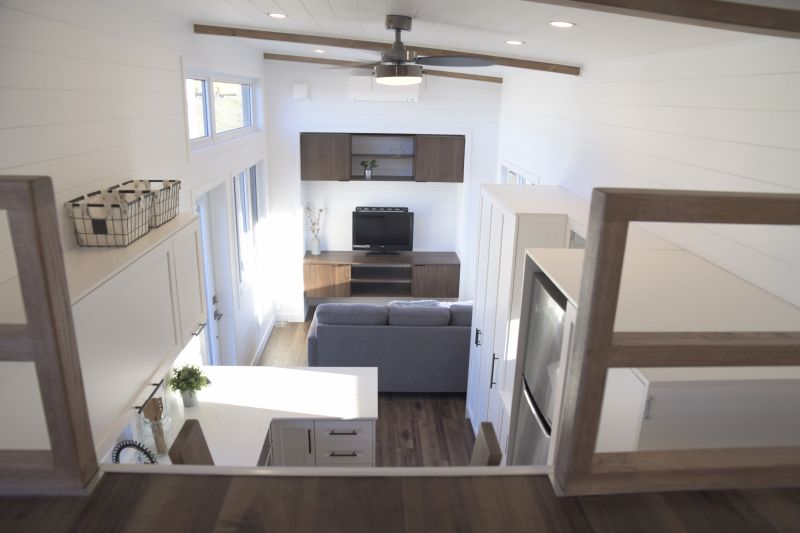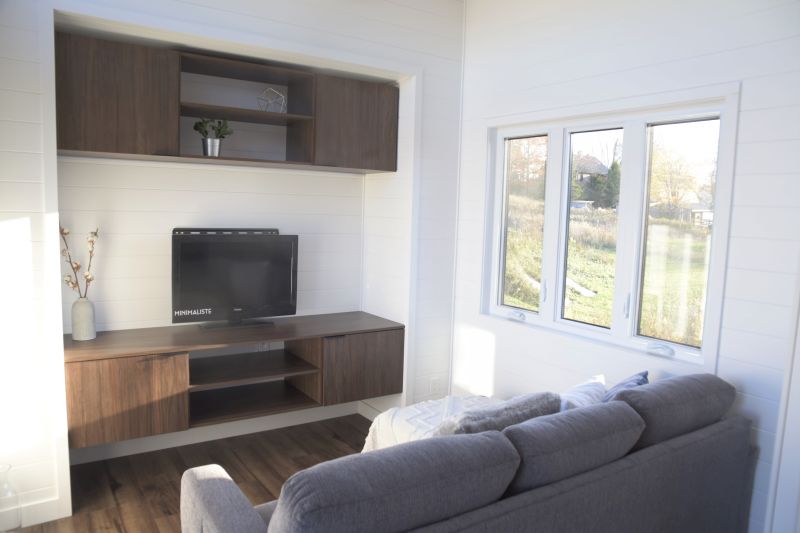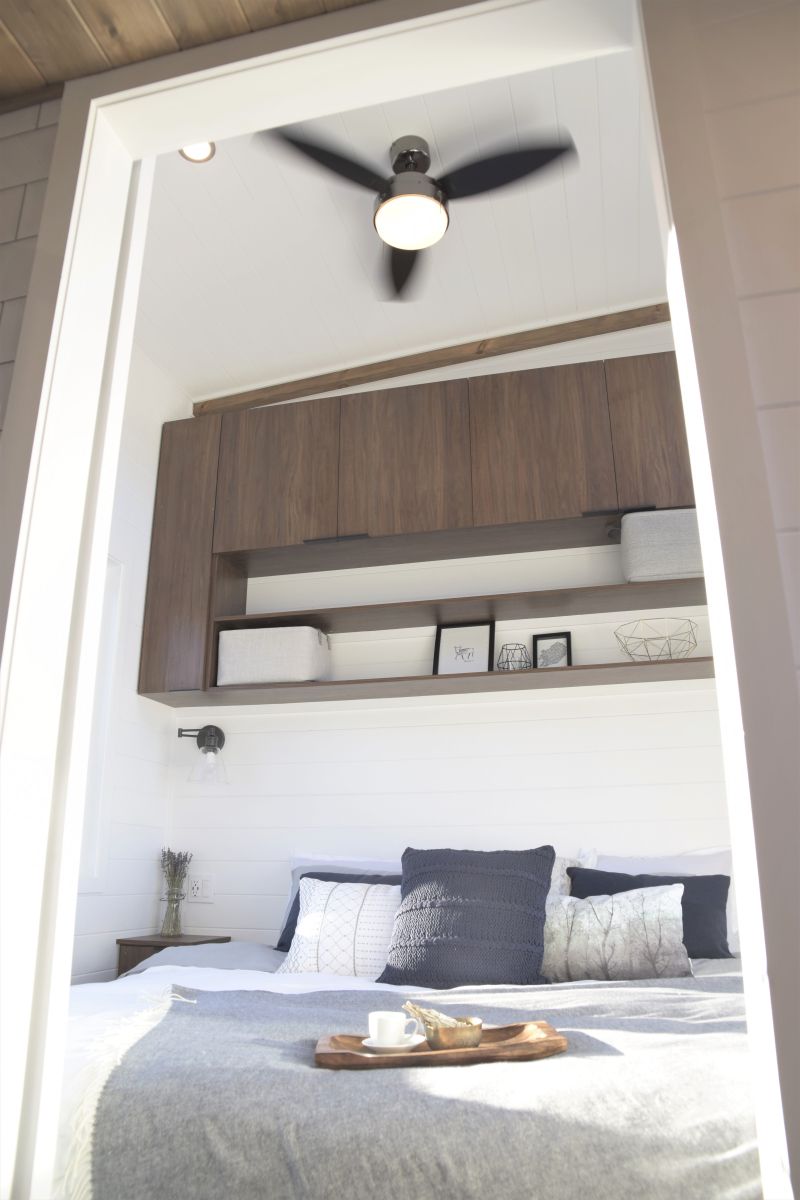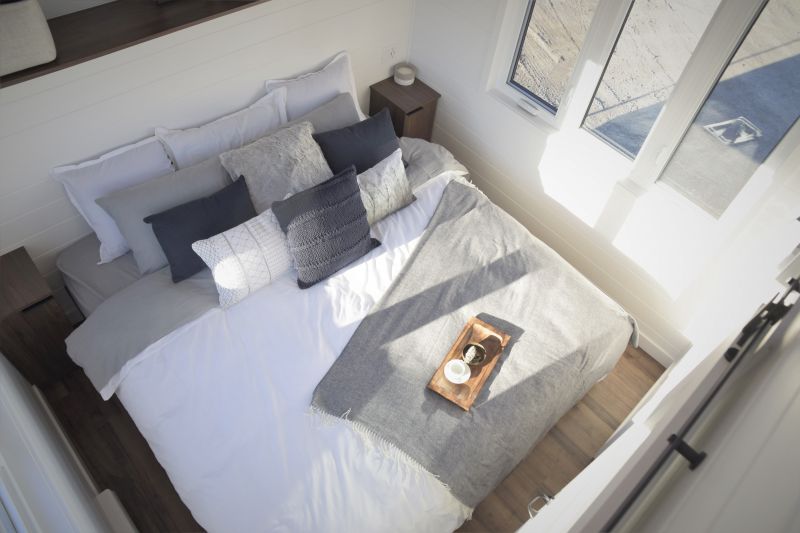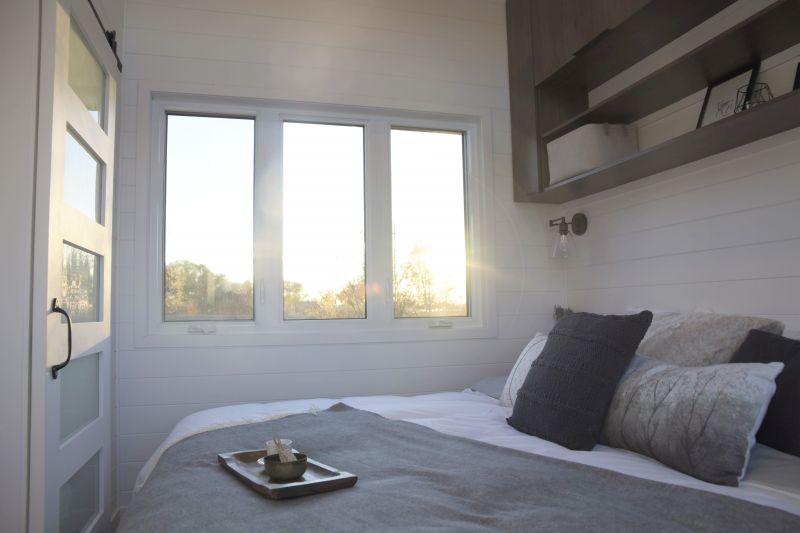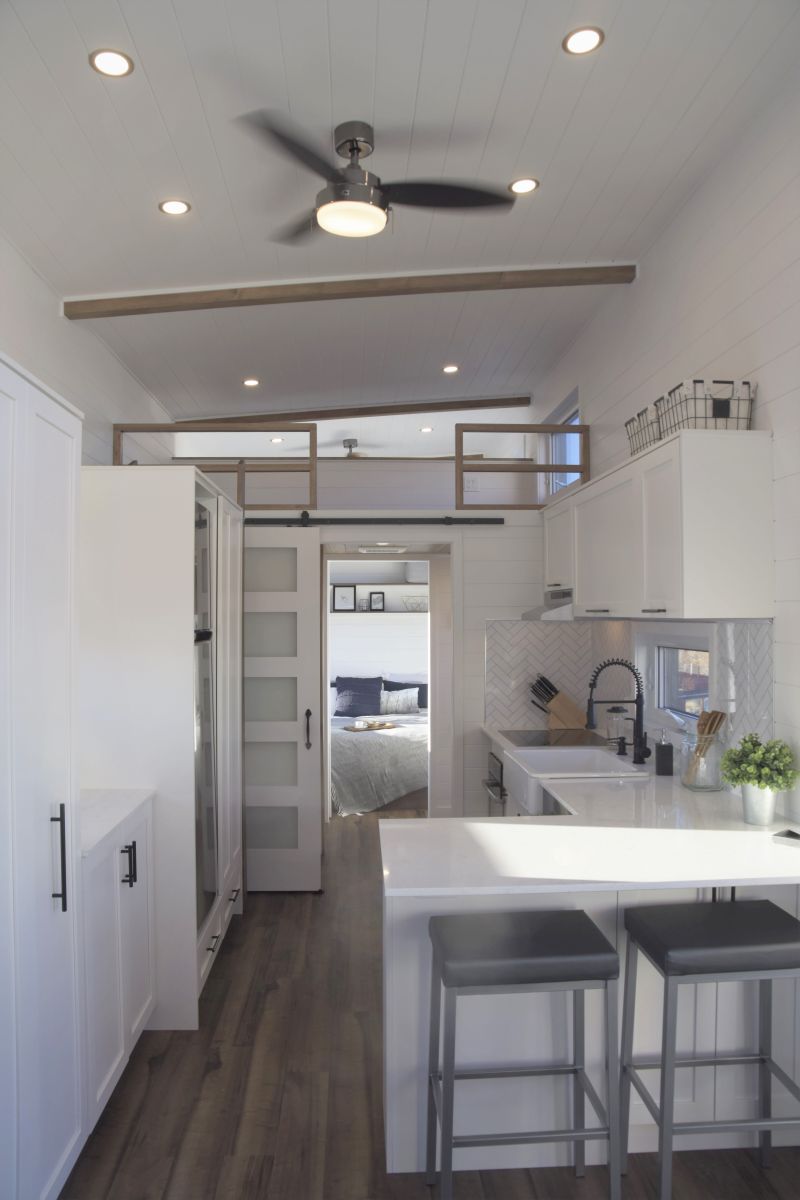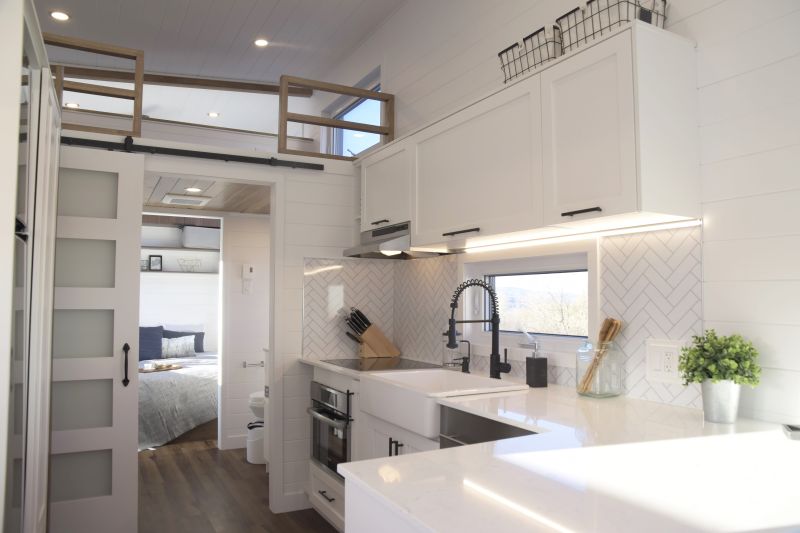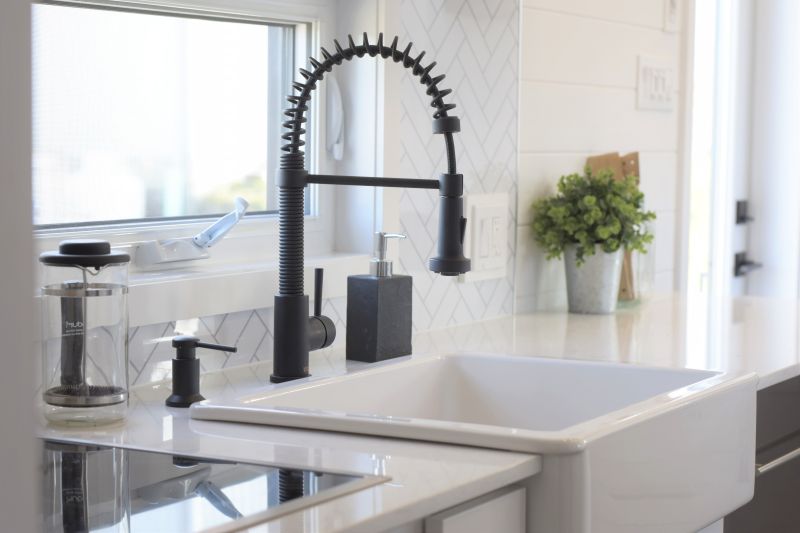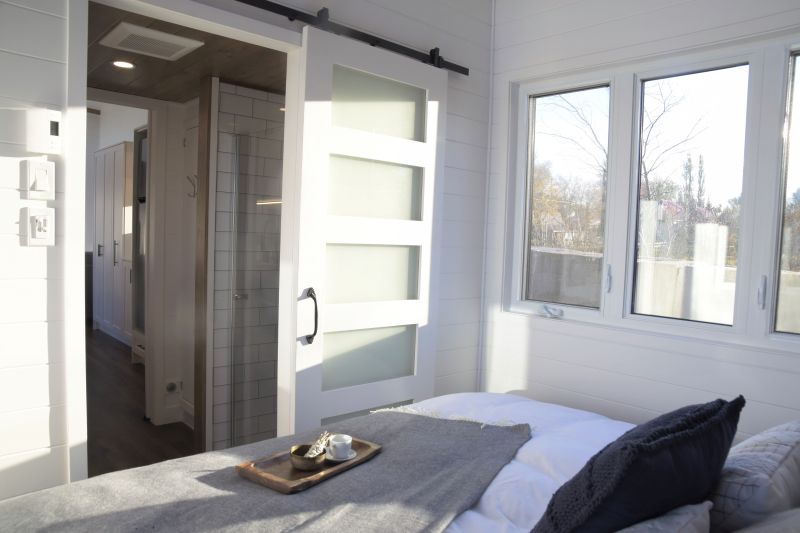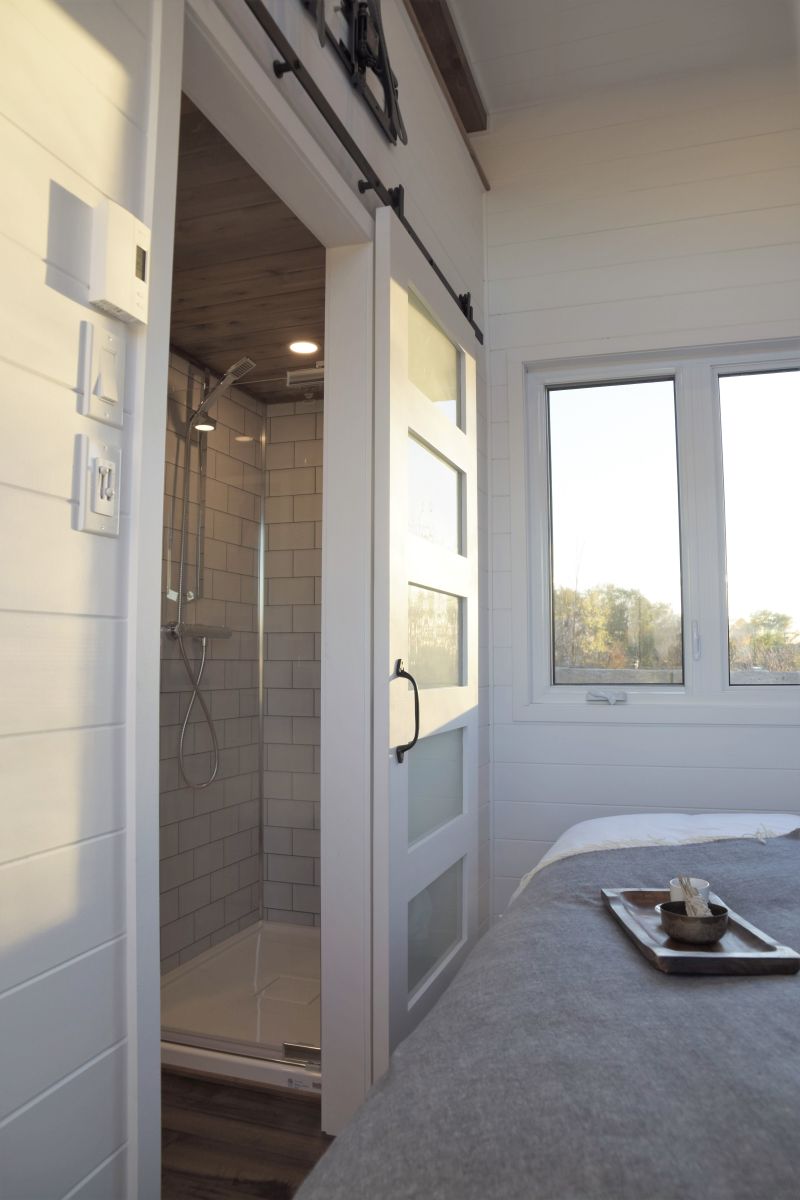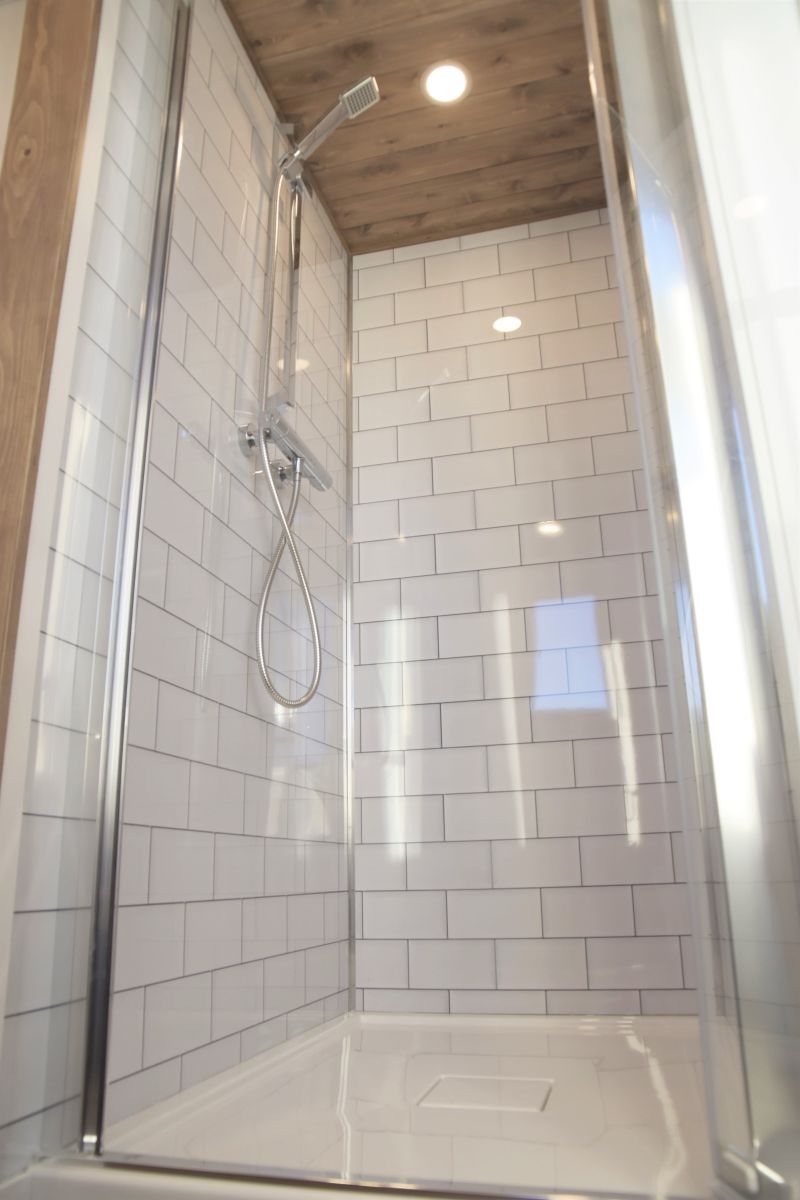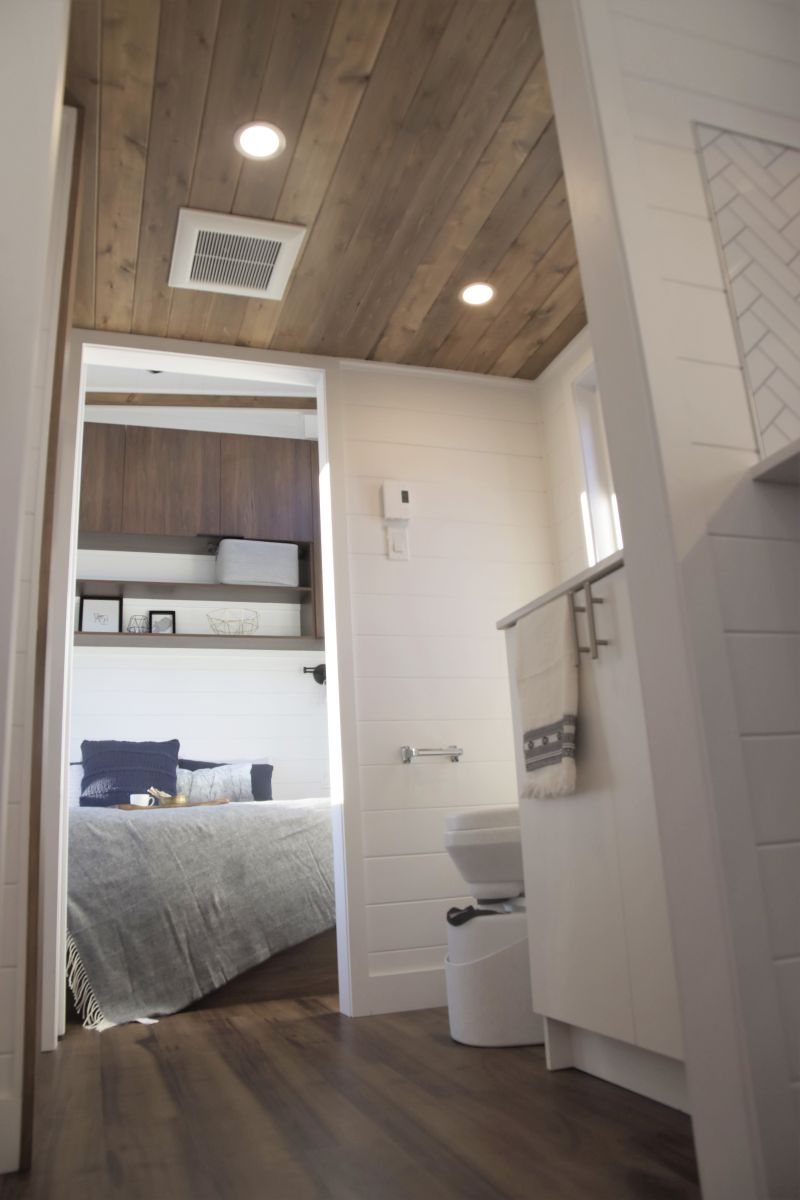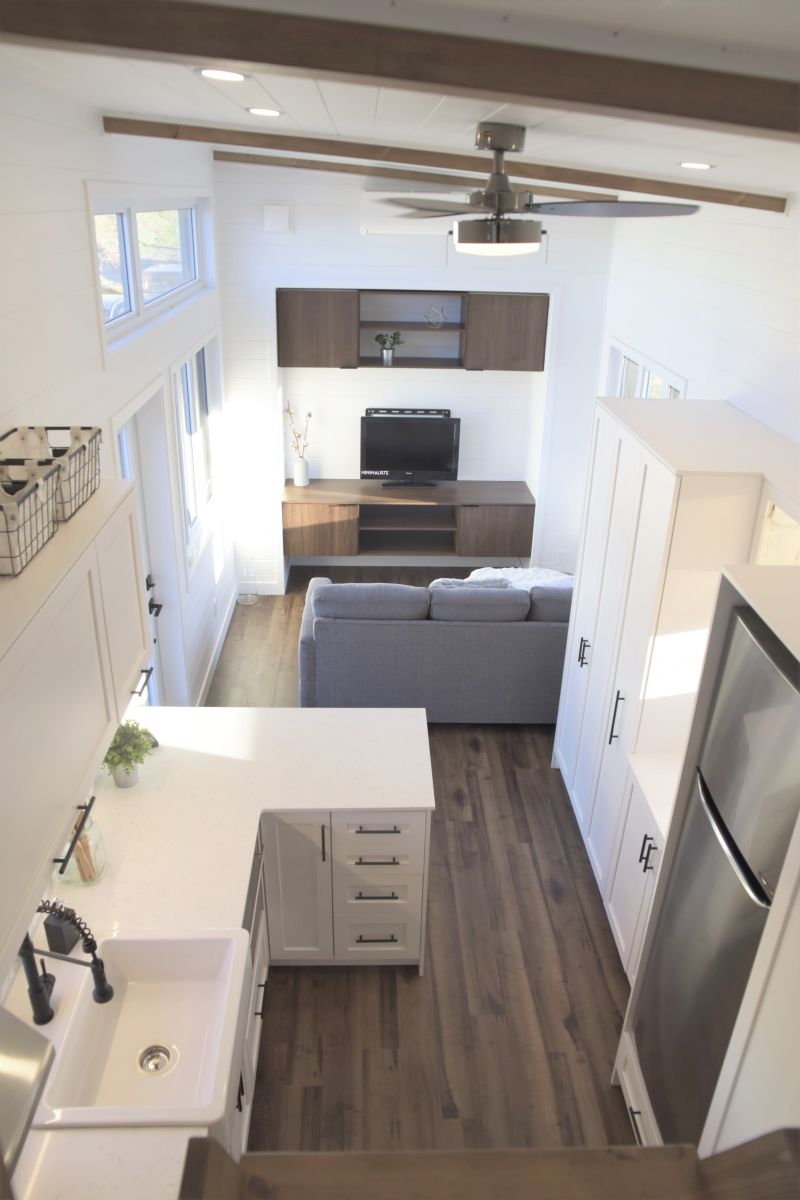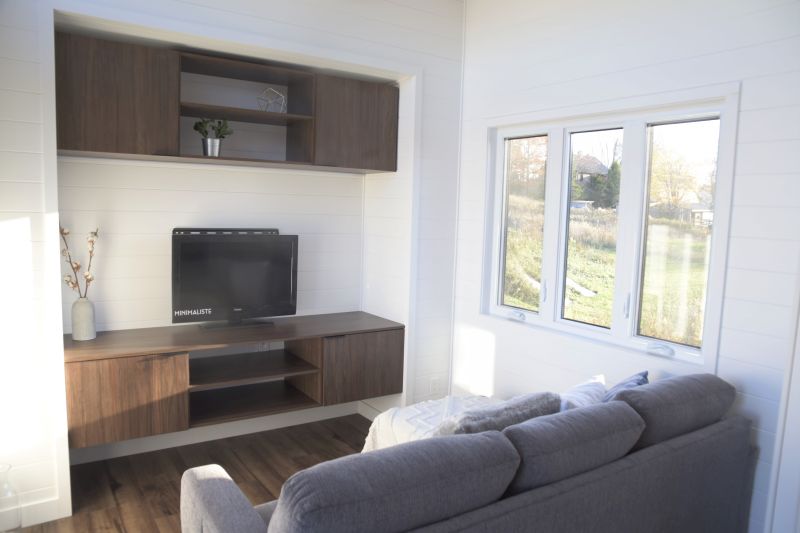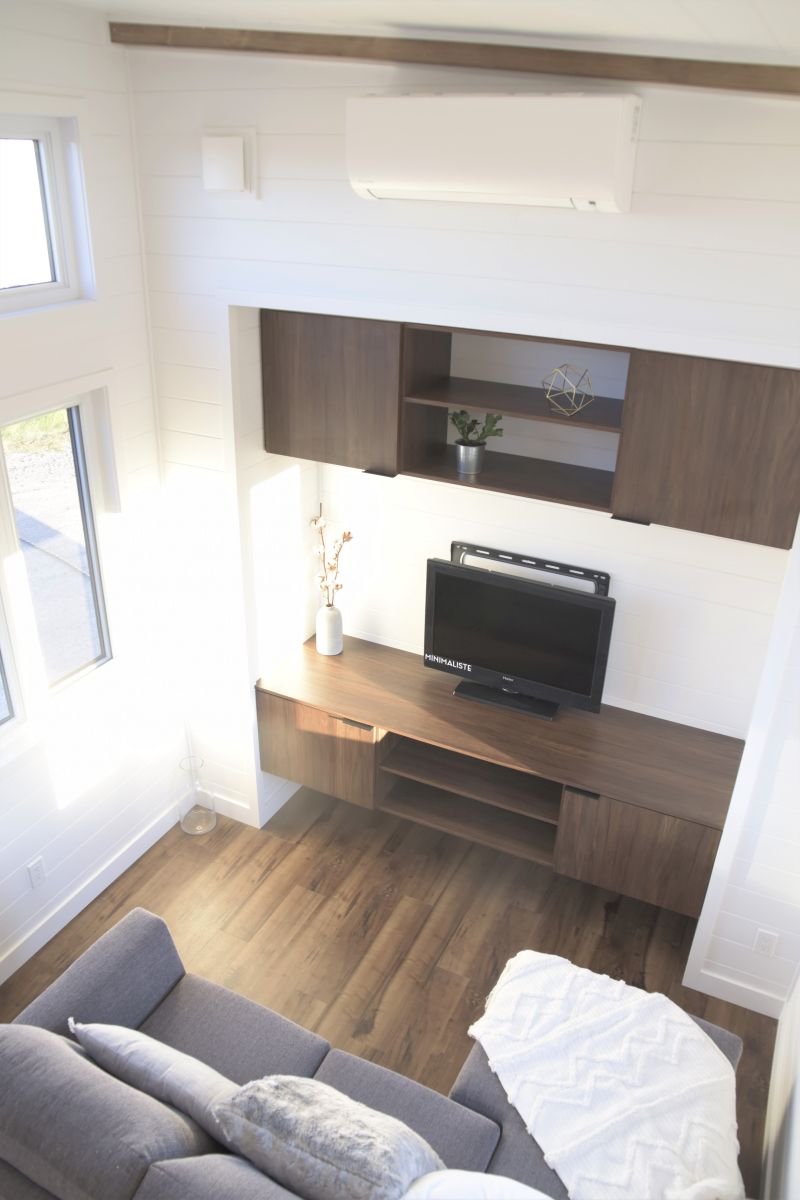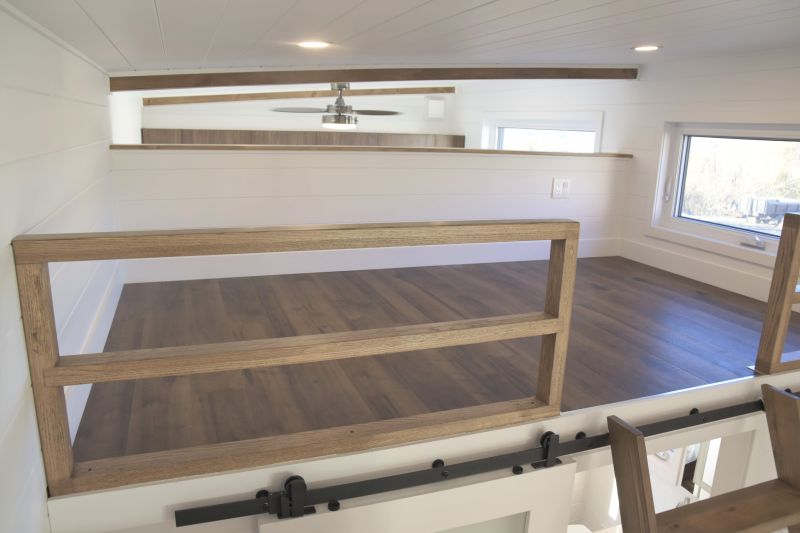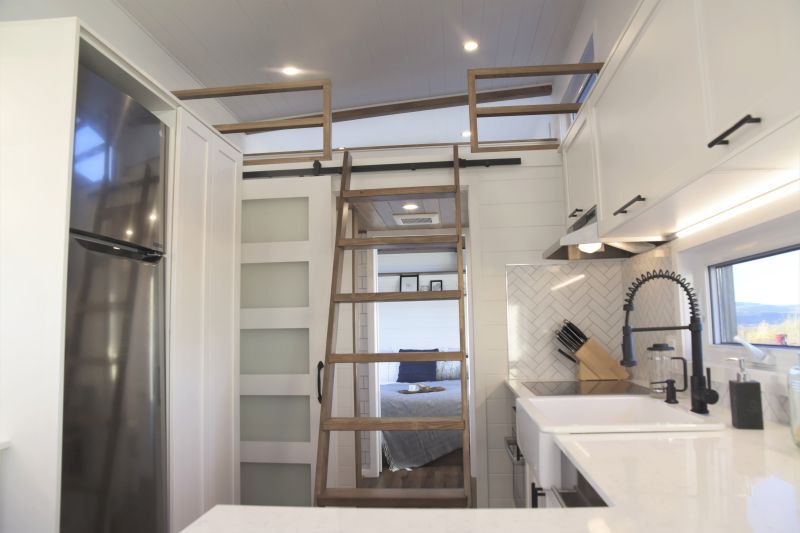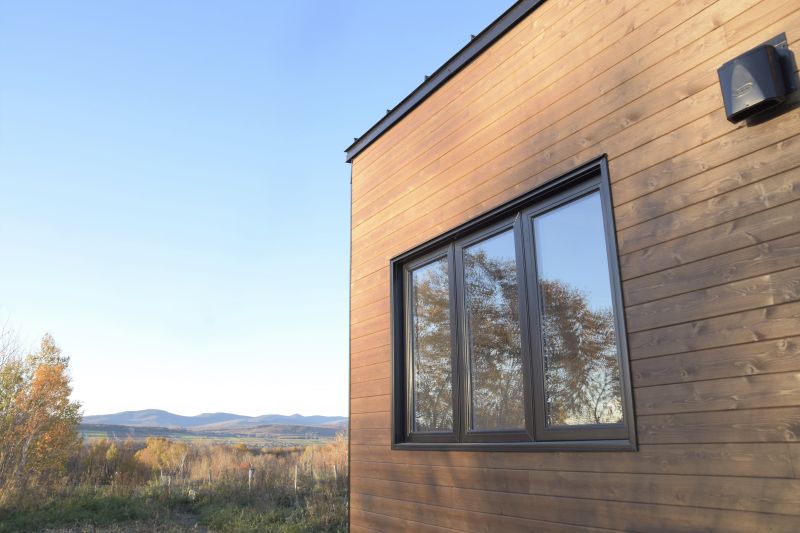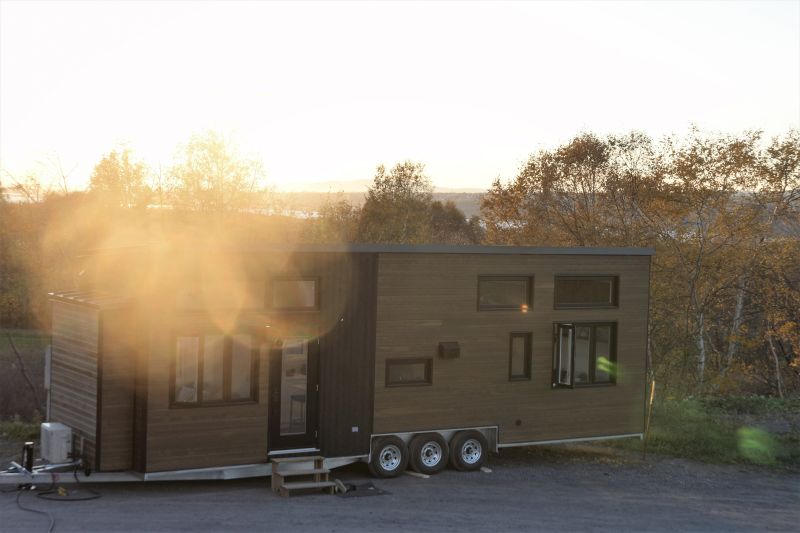 photo © Minimaliste 
Whether you're looking to purchase an existing tiny house on wheels or some inspiration to design your own, consider looking at the projects we've featured and maybe you'll find your dream house on wheels.