Modern A-frame Cabin in the Catskills to Fuel Your Wanderlust
Every once in a while we feel the need to unwind, to get away for a while and to just relax without thinking of any of our problems. And while you might not want to hit the trails or go completely off the grid, if you're looking for peace and relaxation, there's still no place better than a cabin in the forest. No matter the season, a retreat in the woods is always inviting and charming. While spending the night out in the wilderness often suggests a more rugged and adventurous way of living, today's modern cabin retreats showcase that you can also live luxuriously in the middle of nature. If you're dreaming about having a cabin vacation, check out this awesome modern A-frame cabin rental destination for inspiration and start planning your next outdoor adventure.
Disconnect in this modern A-frame cabin in the Catskills
As we begin to bookmark all the unique vacation rentals we'd like to try, we can't help but feel drawn to A-frames, these awesome structures that have an enduring popularity that defies time and place.
The A-frame cabin, one of the most beloved vacation homes of the past seems to be undergoing something of renaissance in today's Instagram-obsessed world. From coast to coast, property owners are renovating and sometimes even building little triangular getaways in order to rent them to cabin lovers and architecture whizzes.
This is the case for a newly renovated modern A-frame cabin, located deep in the heart of Catskill Mountains in New York State. Sitting atop its own two-acre property, this handsome, rentable cabin is surrounded by woods. It is solar powered, draws water from a well on the property, and has a spring fed pond nearby.
The newly renovated cabin features two full bedrooms, a chef's kitchen, two private baths (complete with soaking tubs), and a wooden outdoor terrace. The cabin's exterior is lined in black and the interior is cozy and contrasting, with white walls and wood-plank flooring. The features and furnishings within this A-frame are an alluring blend of rustic and modern. It's the perfect place for those who want a bit of style with their travel.
Like many of the beautiful tiny houses and cabins we feature on our website, this cool all black A-Frame is listed as a rental on Airbnb.  The cabin is ideal for small families looking for a hideout in woods, so if you want to make your family's holiday get-together even more special this year, you should book it now.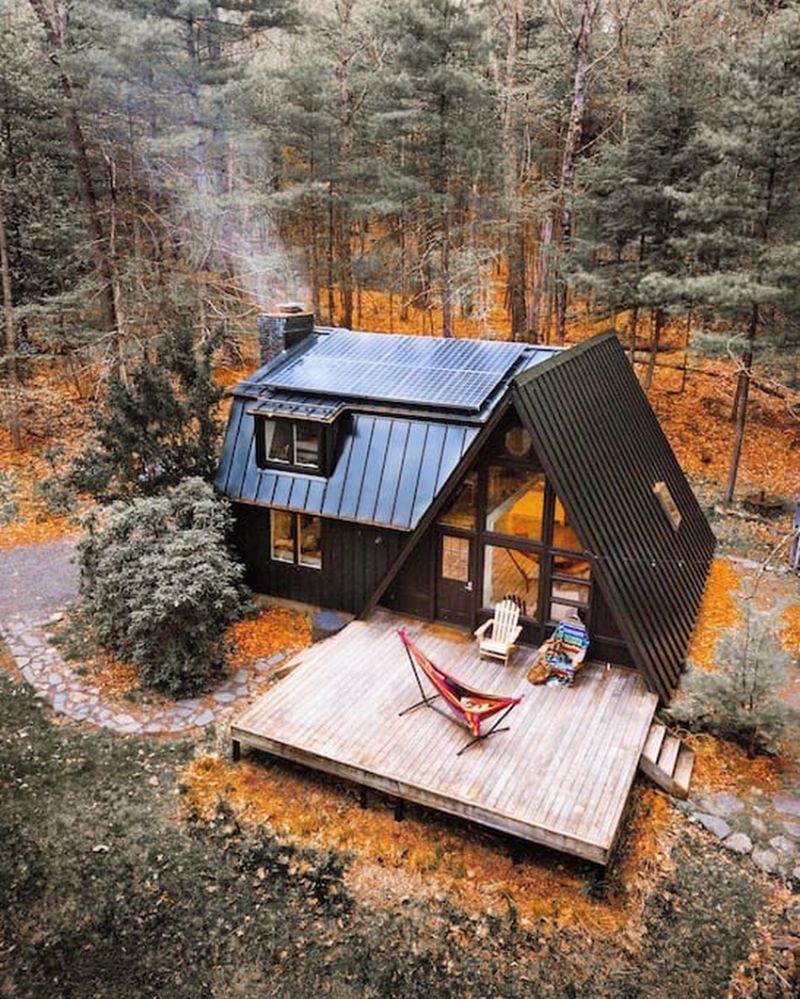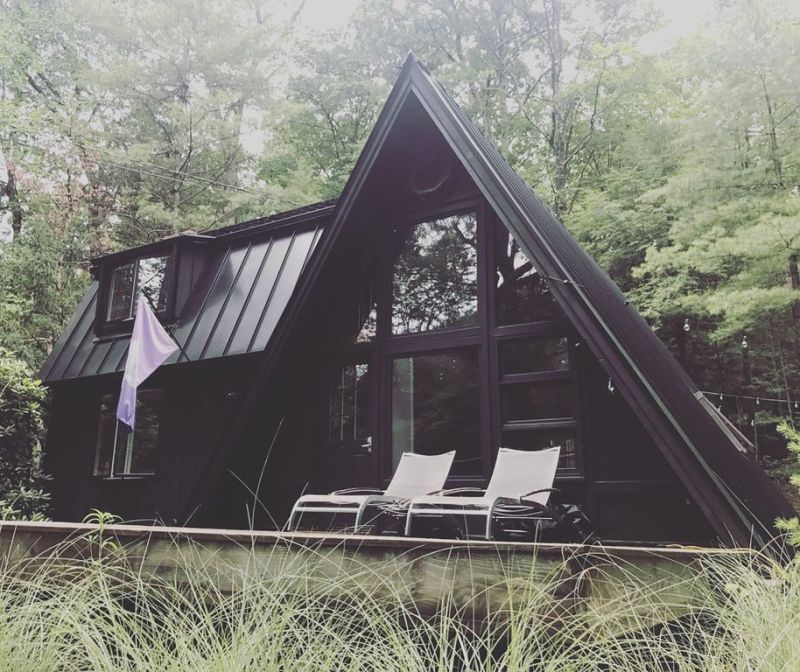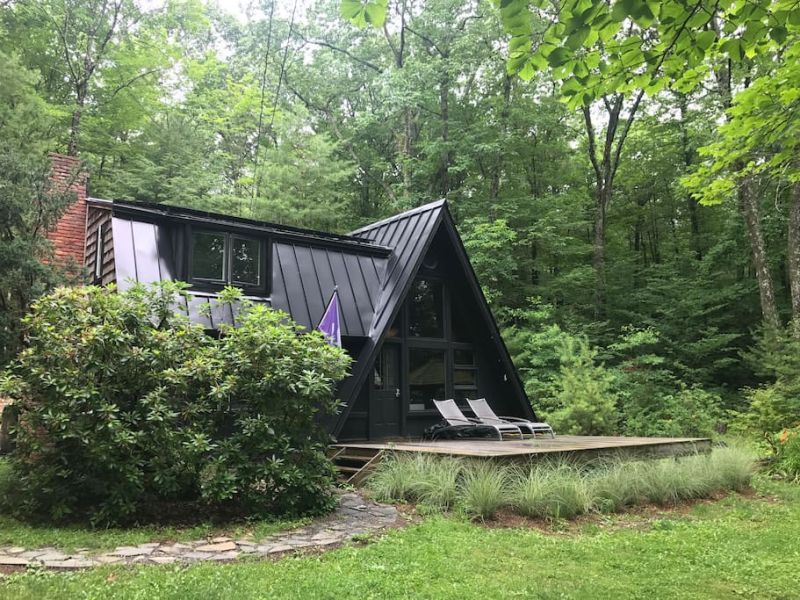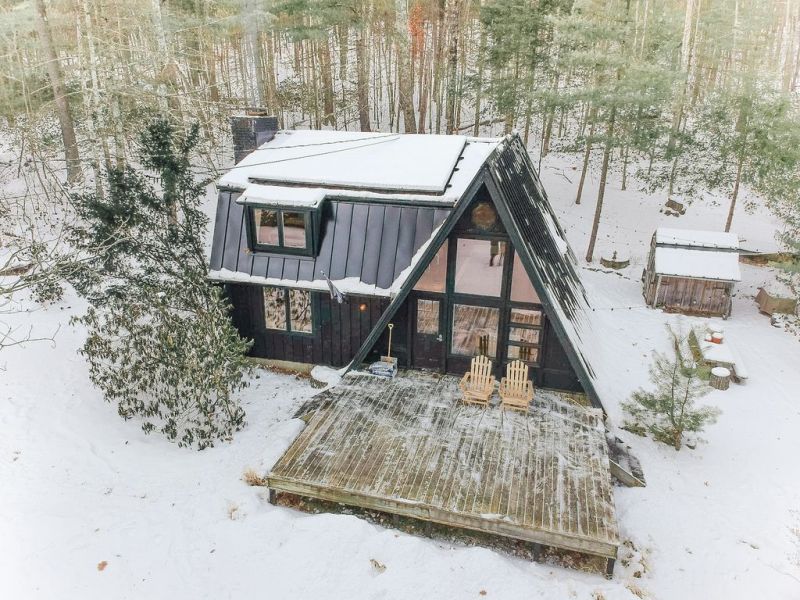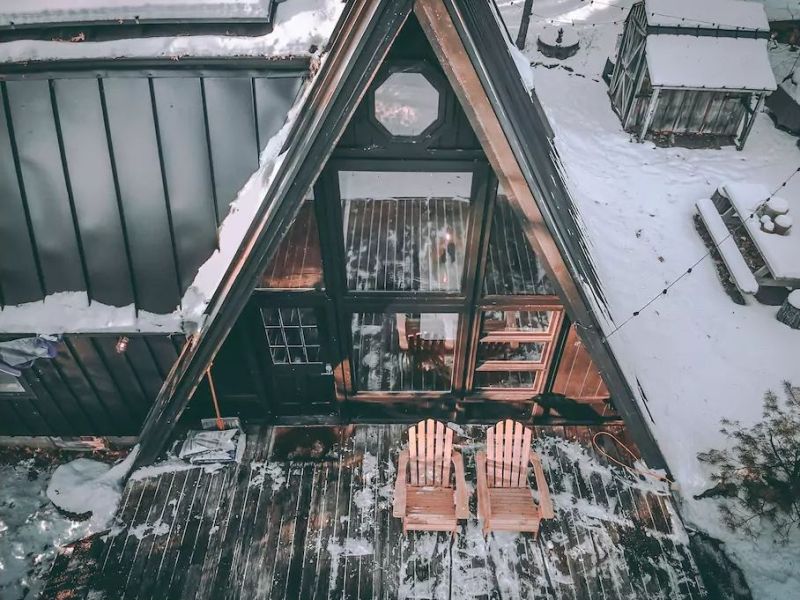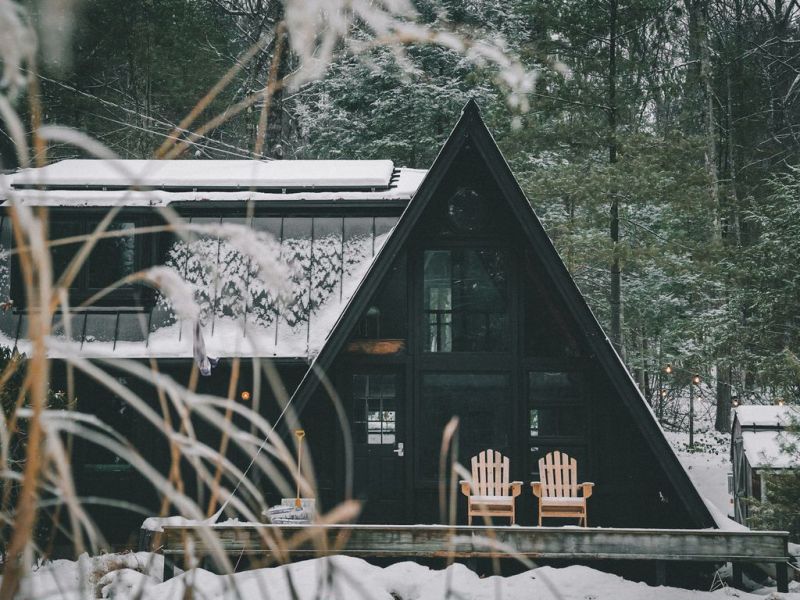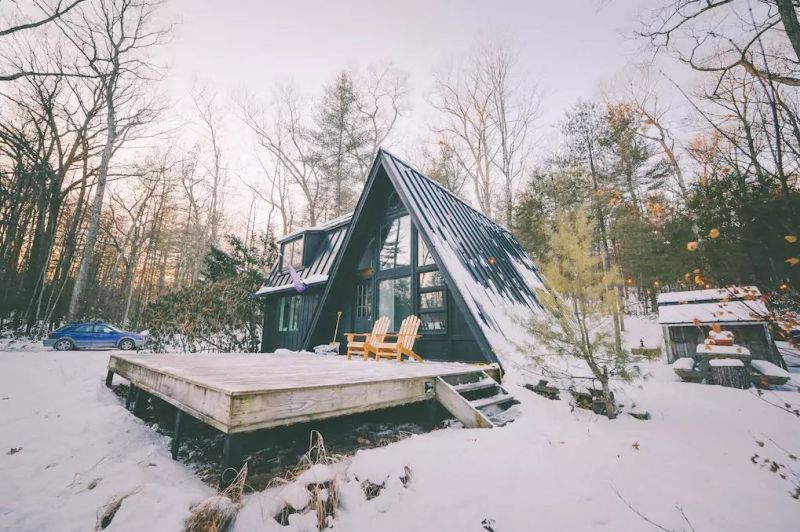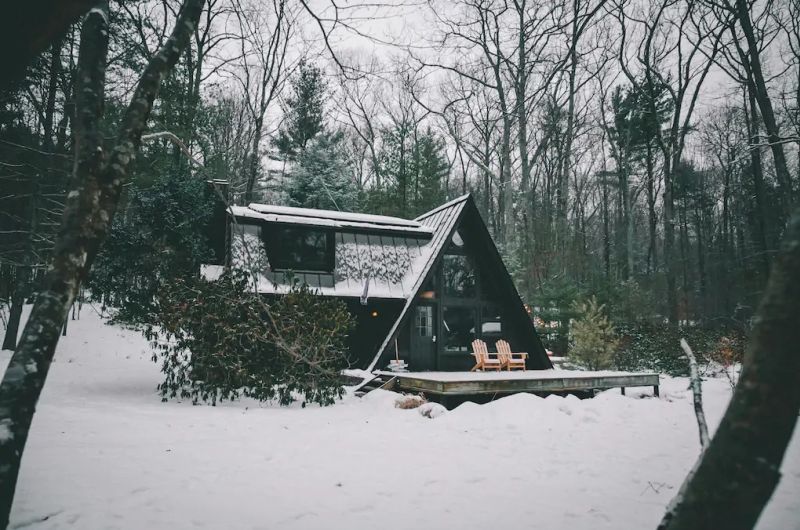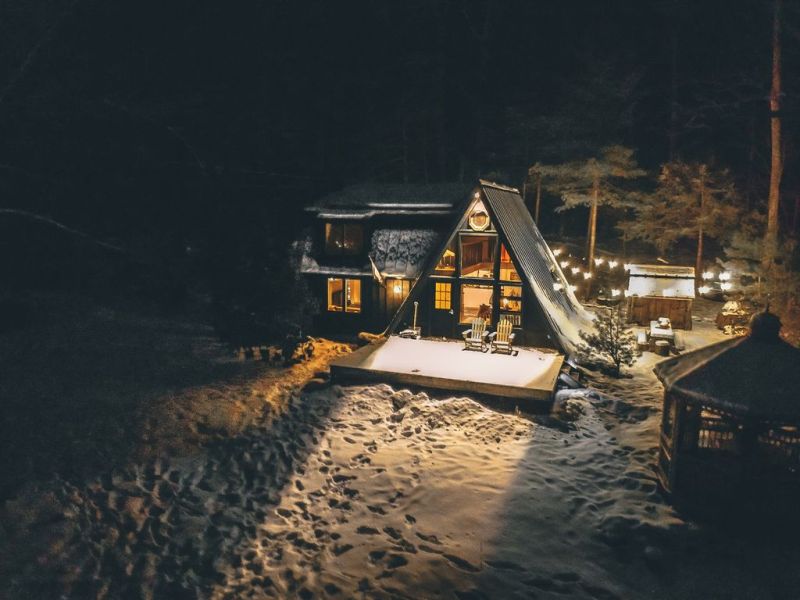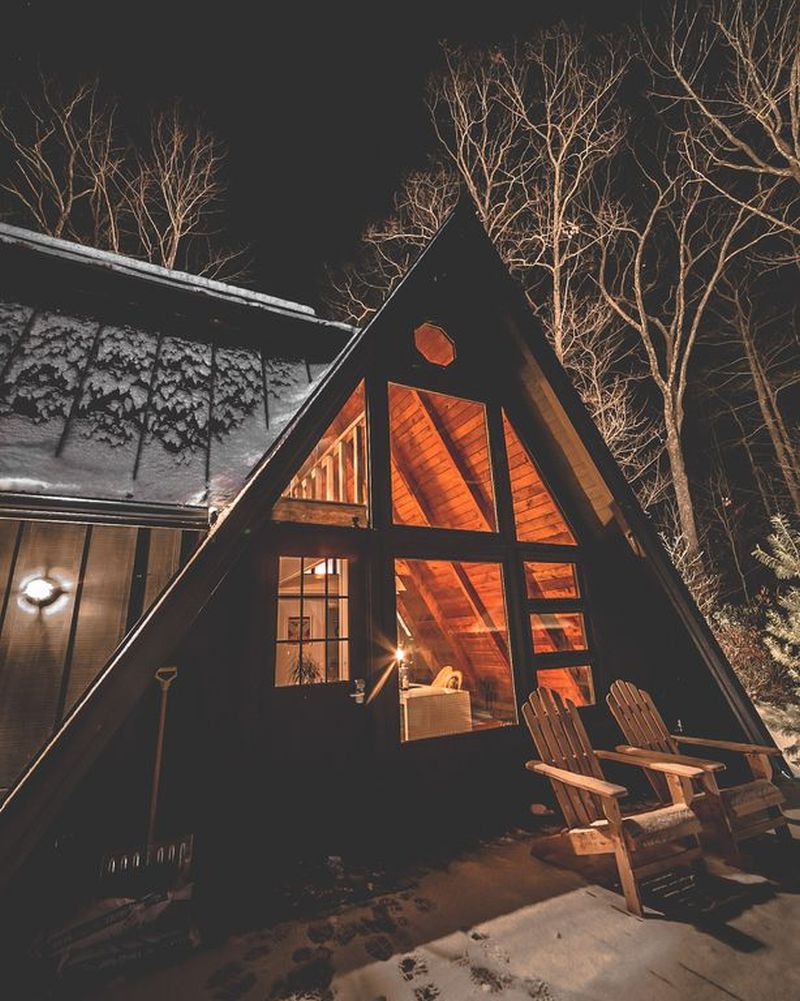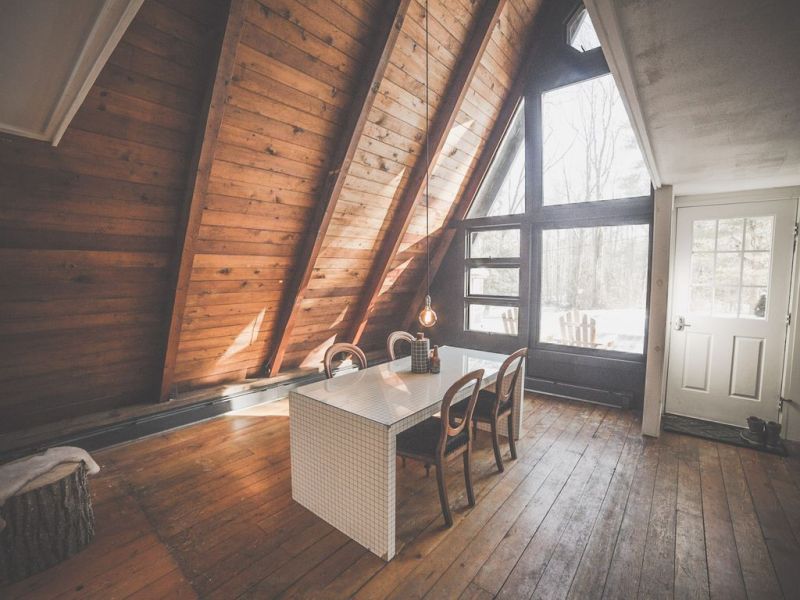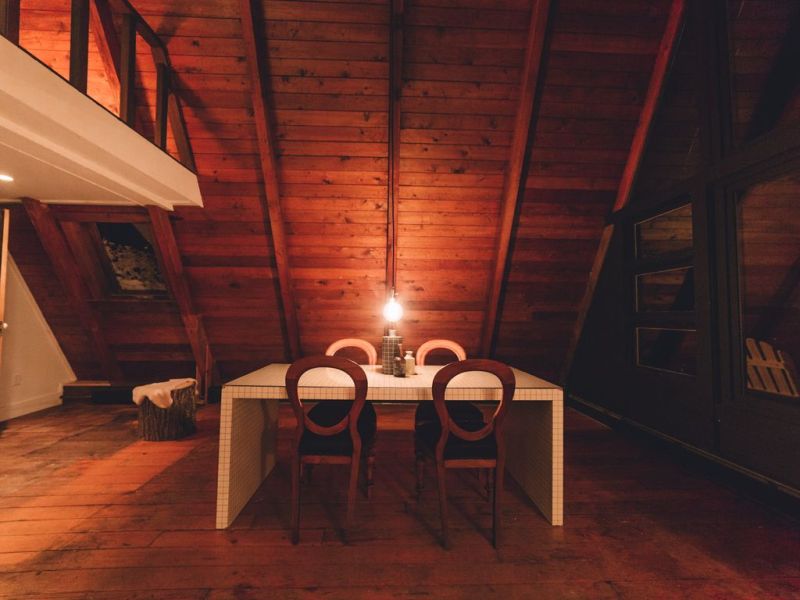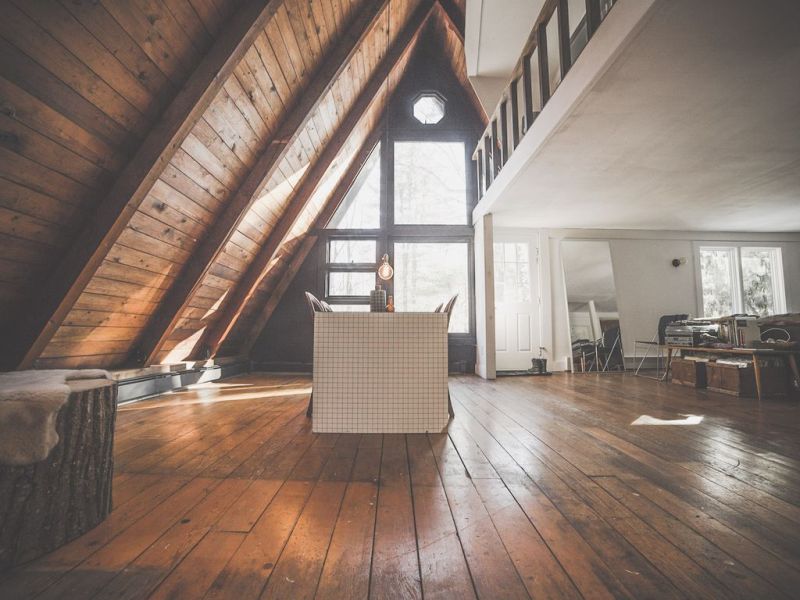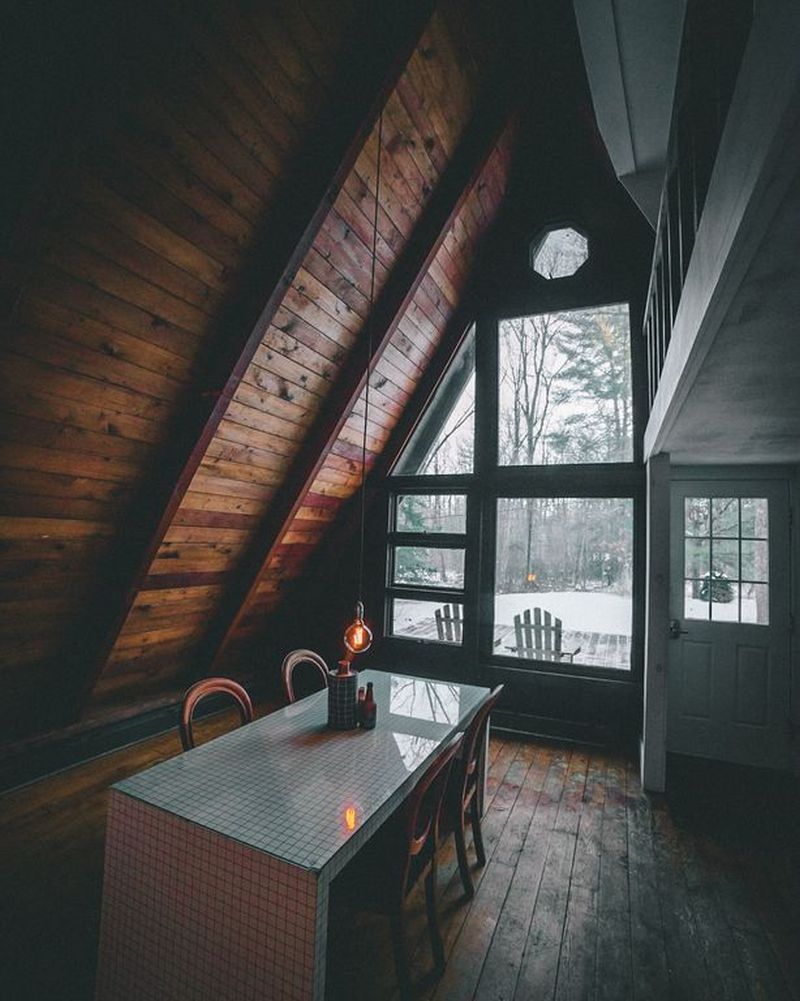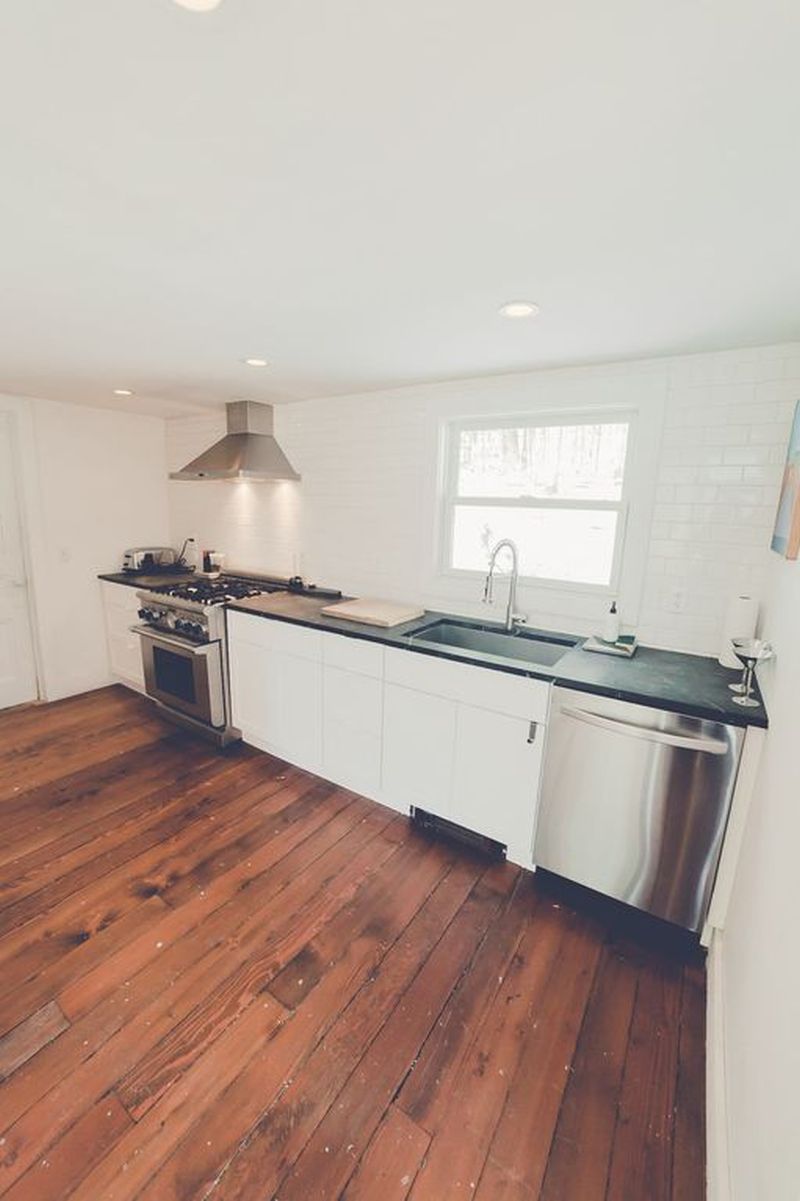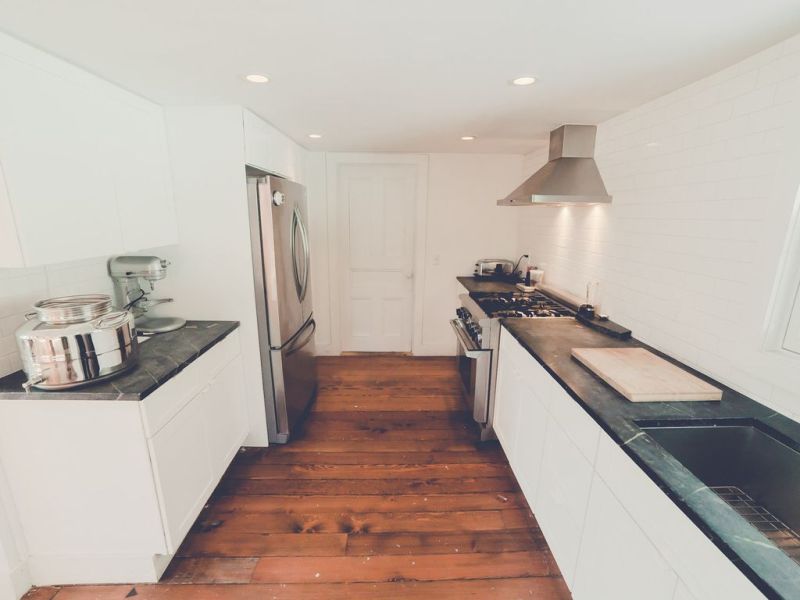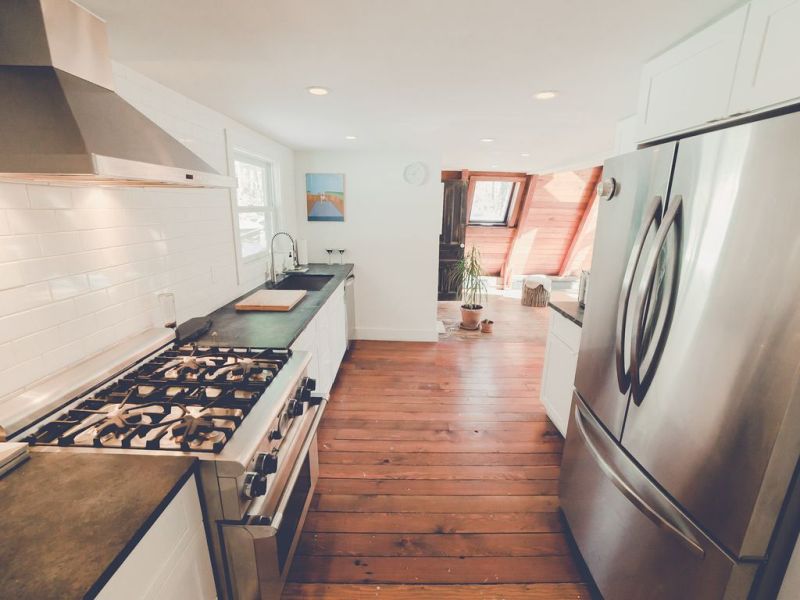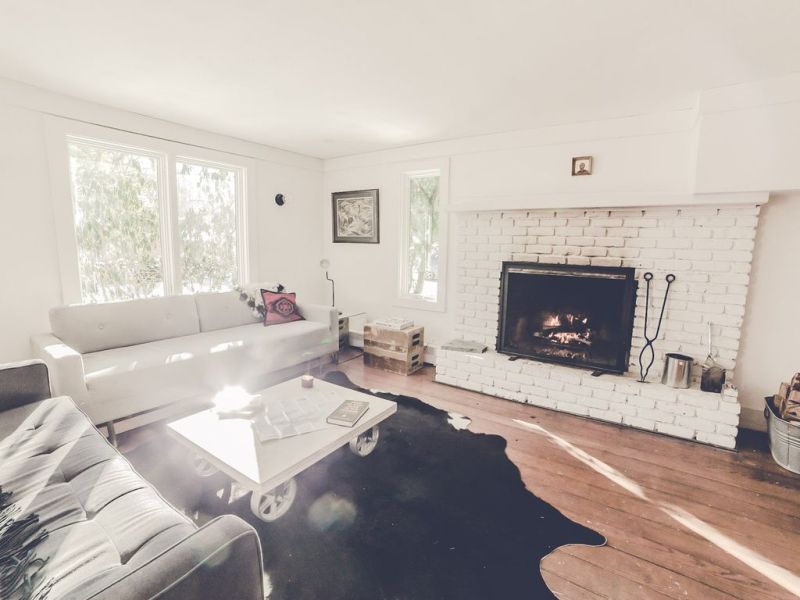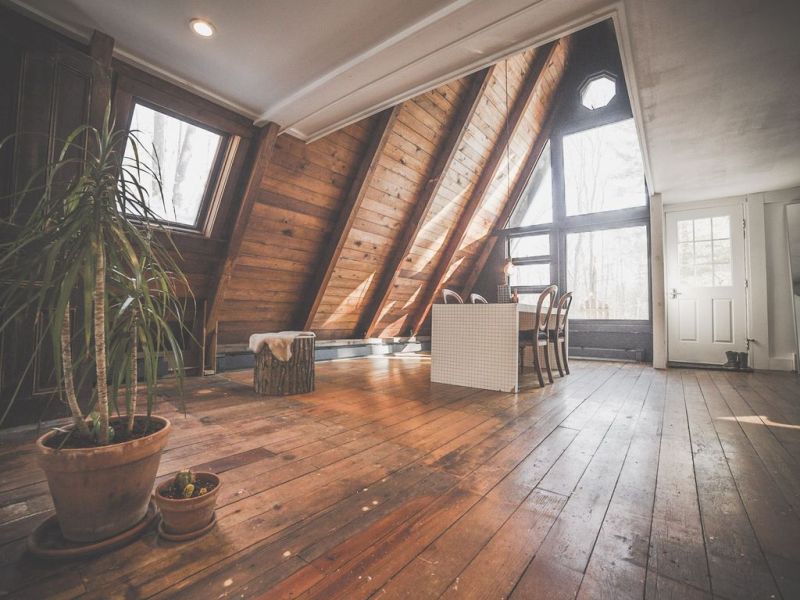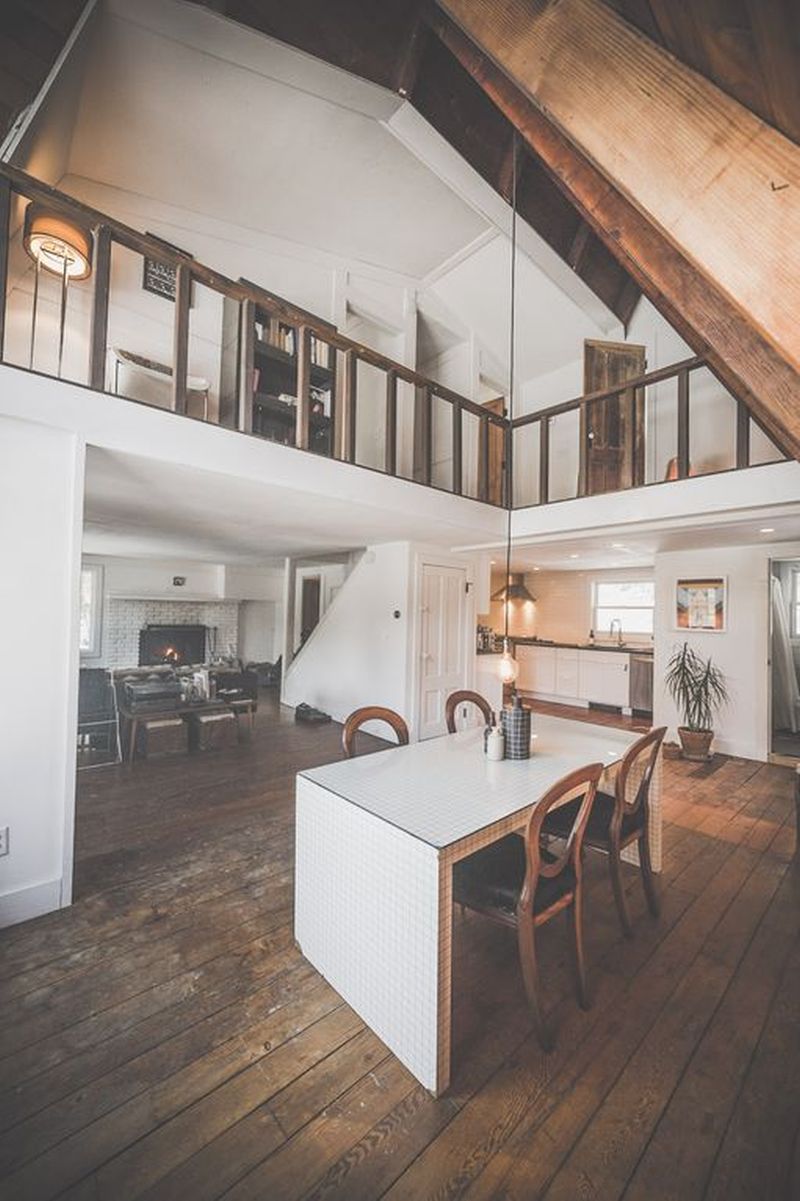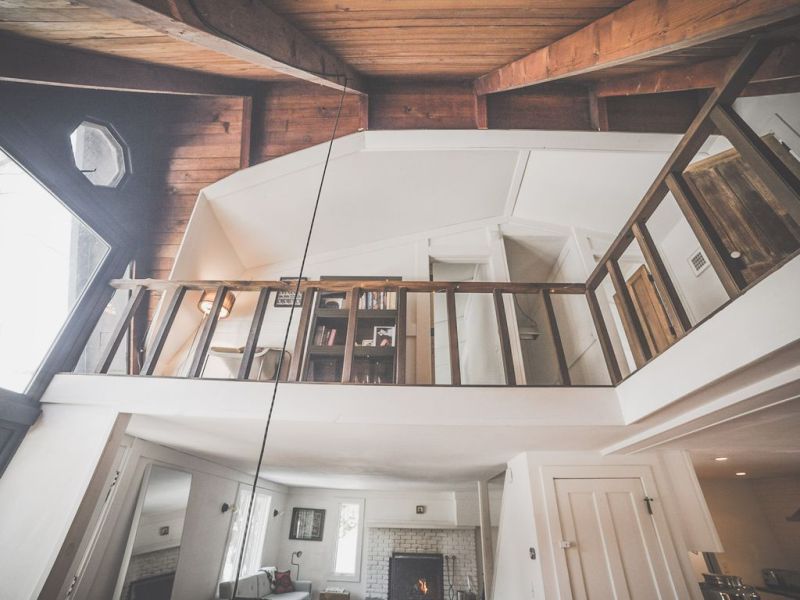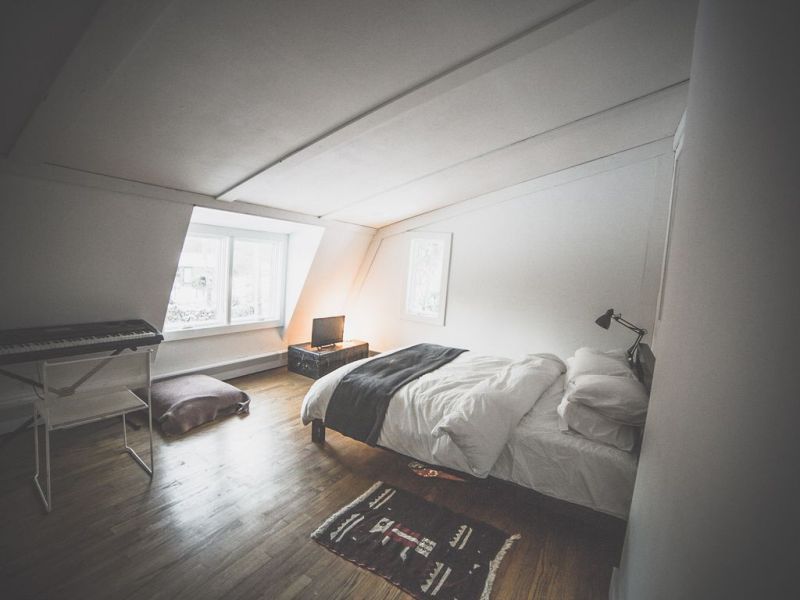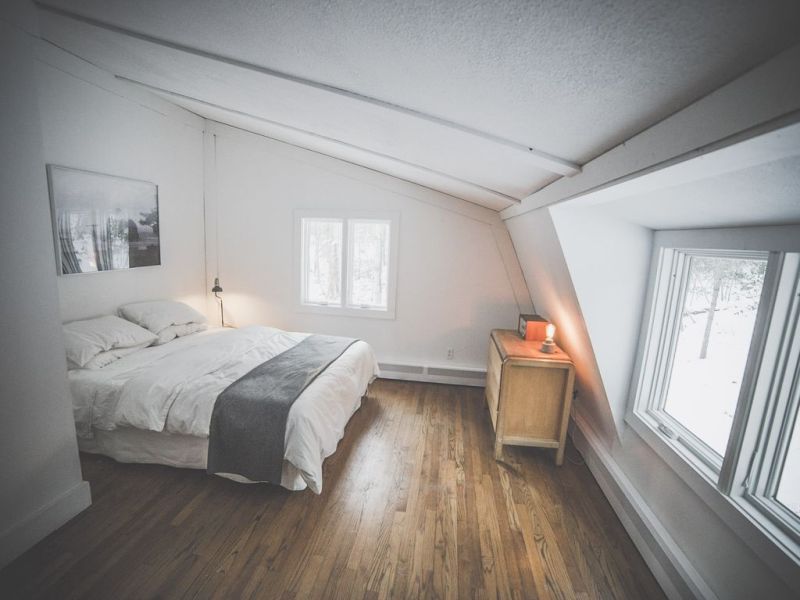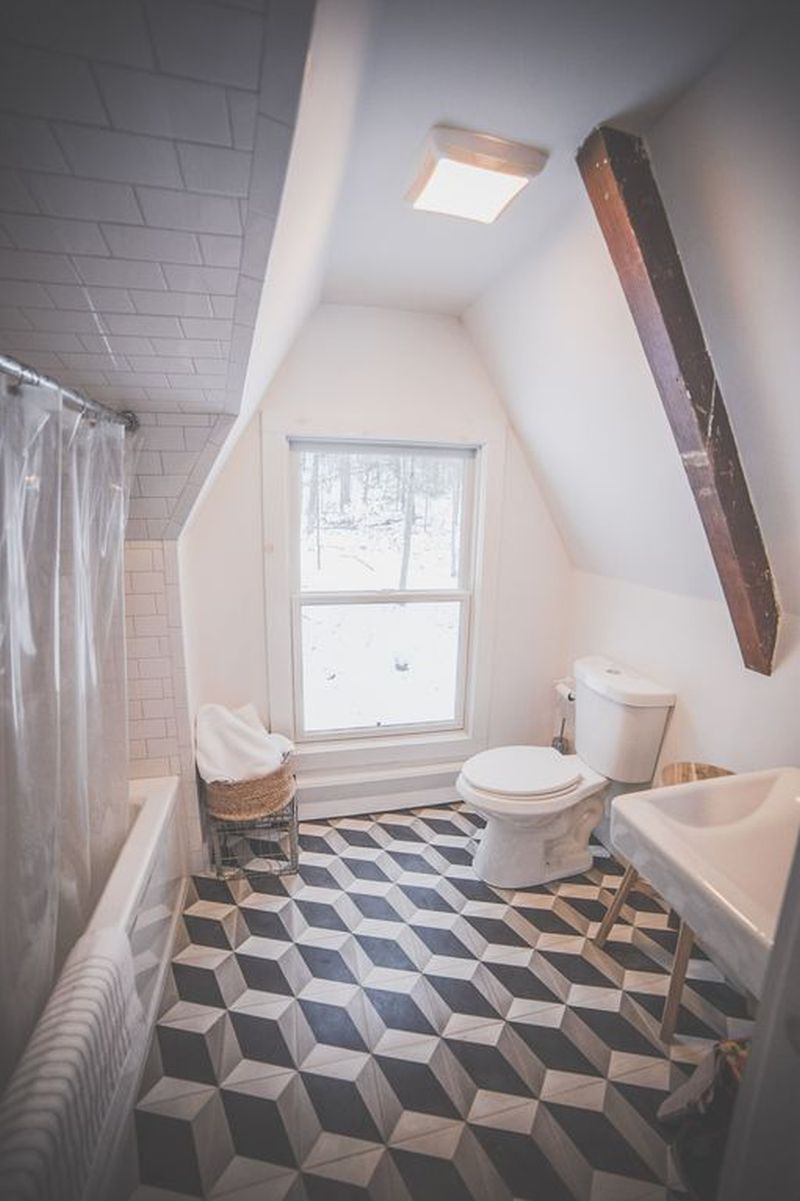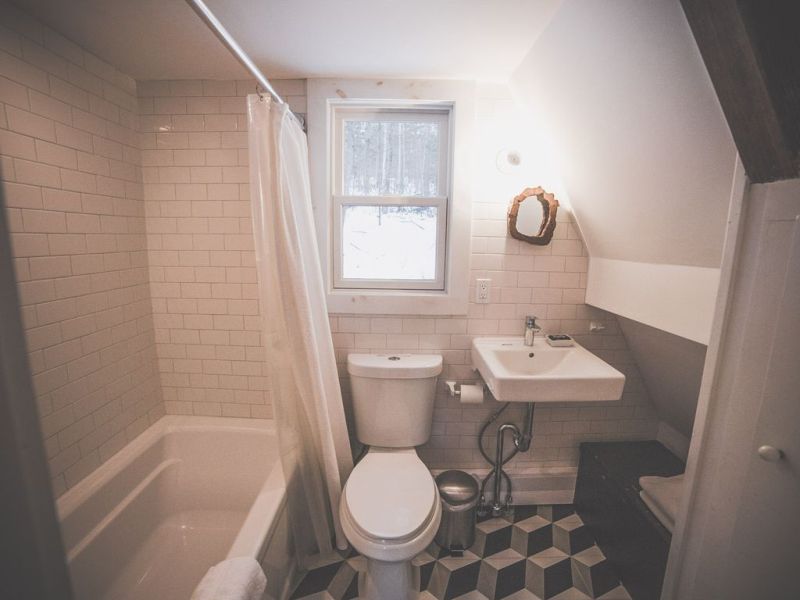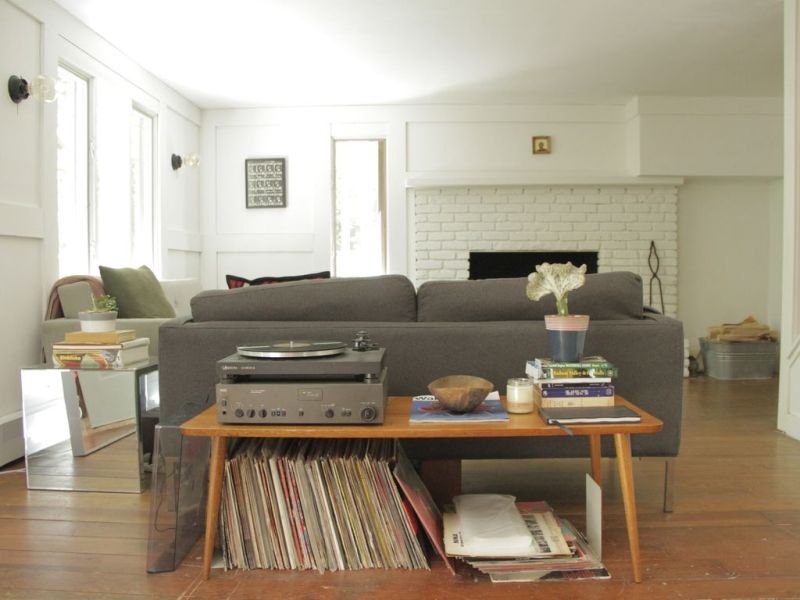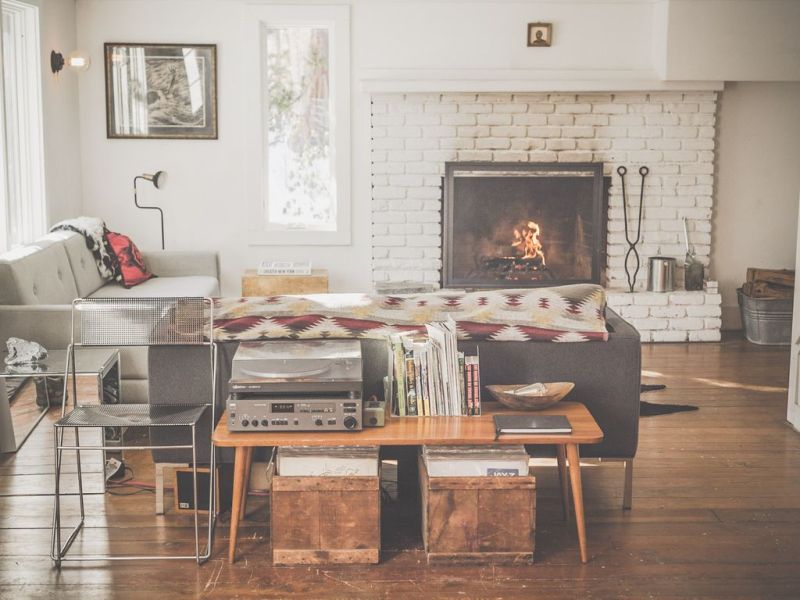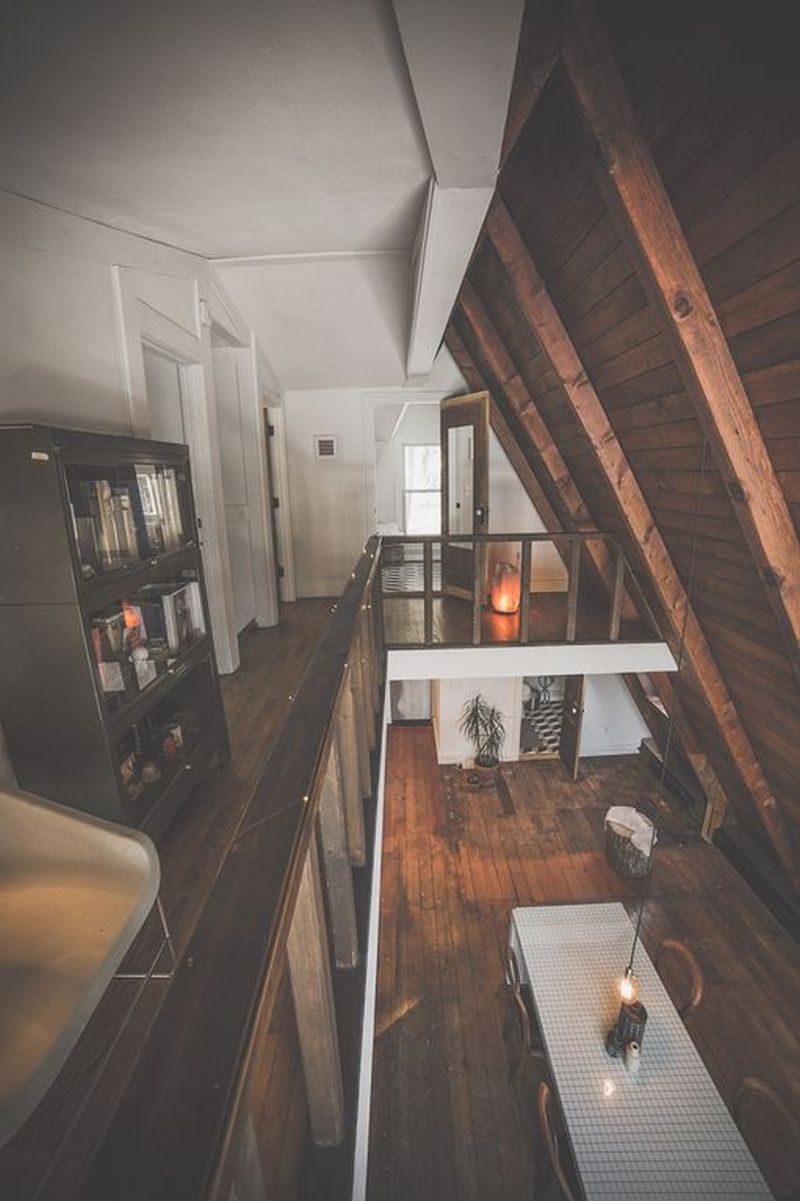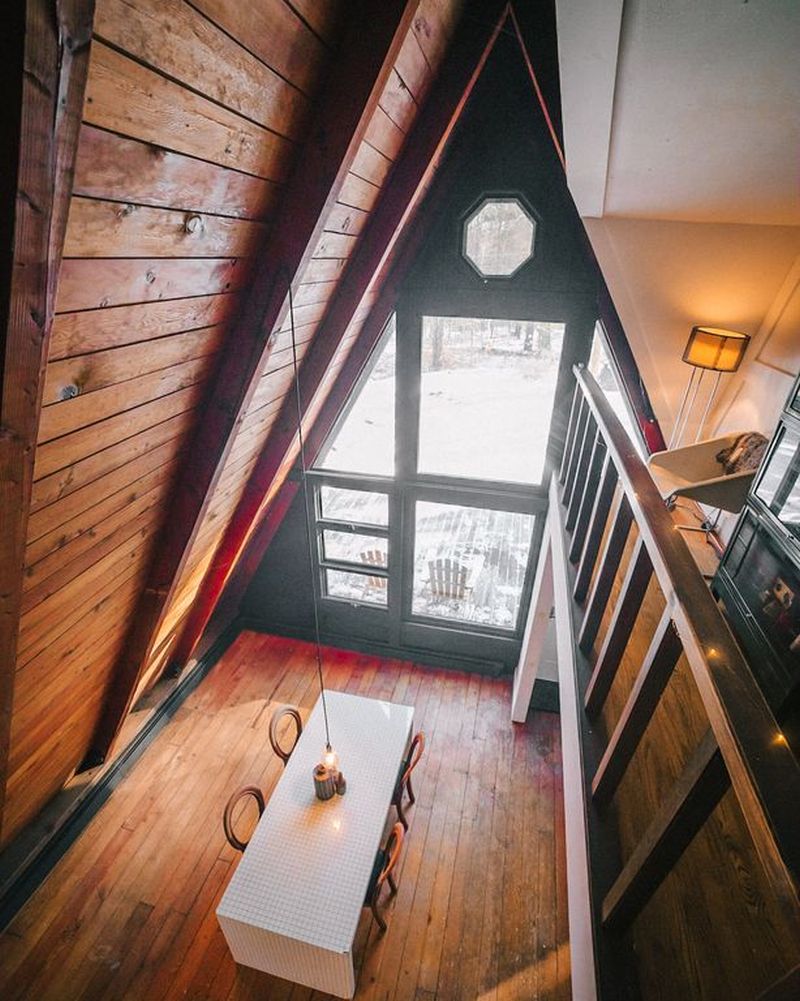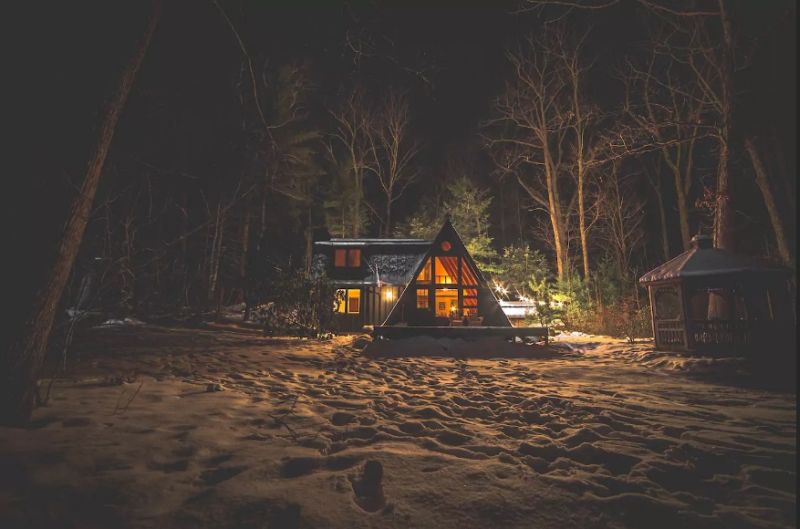 photo © airbnb.com