Outdoor Cooking: How to Prepare Delicious Meals in Your Backyard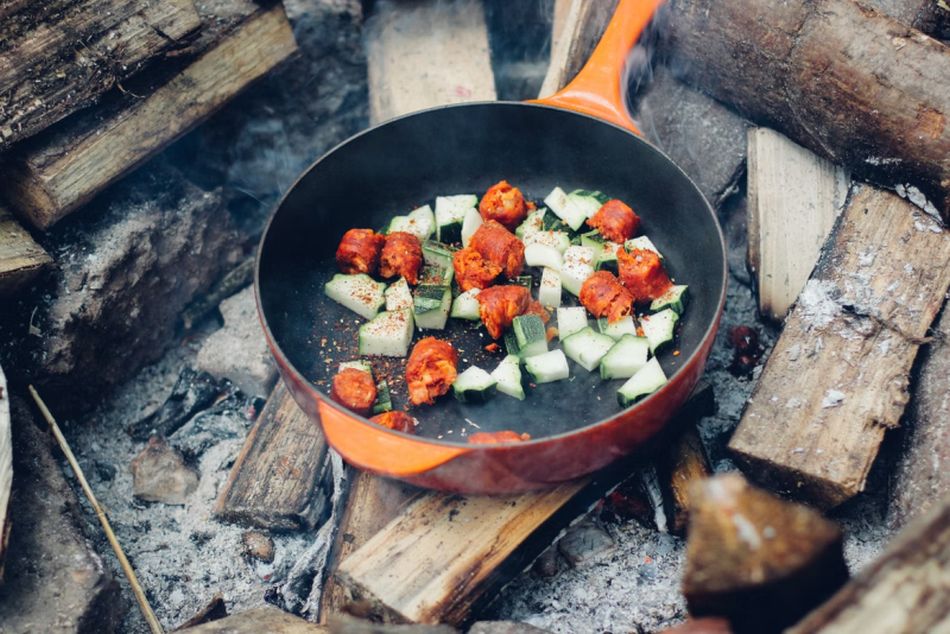 There's nothing quite like cooking a delicious meal outdoors in the fresh air. With summer just around the corner, now is the time to start preparing for some outdoor cooking fun! In this article, we will discuss some tips and tricks for how to prepare amazing meals in your backyard. From burgers and hot dogs to chicken and steak, we have you covered. So fire up the grill and get ready to cook up a storm!
Organize your space for the outdoor kitchen
Decide what you want to cook and where everything will go. Once you have a plan, it's time to start gathering supplies. You'll need a grill, of course, as well as some cooking utensils. If you're planning on doing any serious grilling, we recommend investing in a good set of tongs, a spatula, and a grill brush. For the meat lovers out there, we also suggest picking up a digital meat thermometer to ensure that your food is cooked to perfection.
In addition, the outlay of your backyard will also dictate how you set up your outdoor kitchen. If you have a small space, you might want to consider getting a portable grill that can be easily stored away when not in use. On the other hand, if you have a large backyard, you might want to invest in a permanent grill station. This can be as simple as a brick or stone BBQ pit, or as elaborate as an outdoor kitchen with all the bells and whistles. Whichever route you choose, make sure that you have plenty of counter space for prep work and serving.
Consider a grill island for convenience
If you have the space, a grill island is a great addition to any outdoor kitchen. Not only does it provide extra counter space, but it also gives your backyard a touch of luxury. Grill islands can be customized to fit your specific needs and come in a variety of styles. Namely, professionals from RTA Outdoor Living explain four ways a grill island can be incorporated into your backyard. For example, you can choose a pre-made island that comes with everything you need, including the grill, counter space, and storage. Or, you can opt for a DIY approach and build your own island from scratch.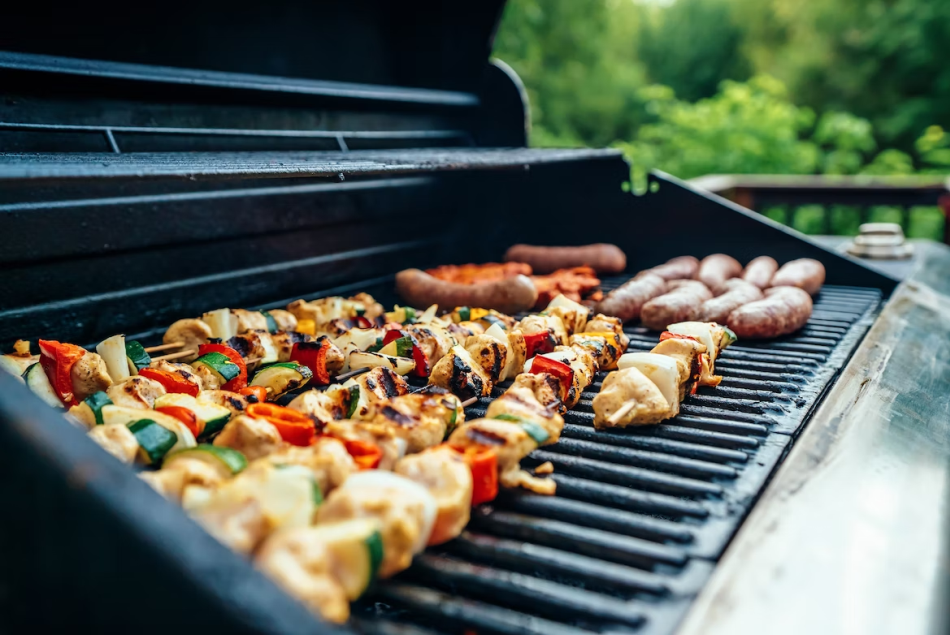 You can also go the semi-custom route by working with a professional to create an island that meets your specific needs. And lastly, you can choose a portable island that can be easily moved around as needed.
Avoid smoke build-up by using a chimney starter
If you're planning on doing a lot of grilling, you'll want to avoid smoke build-up at all costs. A great way to do this is by using a chimney starter. This simple tool allows you to light the charcoal without using any lighter fluid. Simply place the charcoal in the chimney, stuff some newspaper in the bottom, and light it up. In no time at all, you'll have hot coals that are ready to be used.
Moreover, using a chimney starter is much safer than using lighter fluid. Lighter fluid can be very dangerous if not used properly, so it's best to avoid it altogether.
Create a comfortable seating area
After you have your outdoor kitchen set up, it's time to start thinking about seating. After all, what's a meal without good company? If you have the space, we recommend setting up a comfortable seating area near your outdoor kitchen. This will allow you to enjoy your food while spending time with family and friends.
A good way to add seating to your outdoor kitchen is by using a picnic table. Picnic tables come in a variety of sizes and styles, so you're sure to find one that fits your needs. Plus, they're relatively inexpensive and easy to set up. Another option is to use lawn chairs or folding chairs. These are great if you're tight on space or if you want to be able to move your seating around easily.
Whatever route you choose, make sure that you have enough seating for everyone. And don't forget about cushions! Cushions will make your seating area more comfortable and inviting.
Clean your grill after each use
Last but not least, it's important to clean your grill after each use. This will help prevent rust and prolong the life of your grill. To clean your grill, start by removing the grates and giving them a good scrub with soapy water. Then, use a wire brush to remove any remaining food or debris.
Once the grates are clean, you can move on to cleaning the rest of the grill. Use a putty knife to scrape off any stuck-on food, then use a sponge or cloth to wipe down the inside of the grill. If your grill has a grease trap, be sure to empty it after each use.
Nevertheless, outdoor cooking is a great way to enjoy the summer weather while spending time with family and friends. With a little planning and preparation, you can easily create delicious meals that will be sure to please everyone. So what are you waiting for? Get outside and start cooking!