Amazing Smoothie Recipes To Help You Lose Weight Naturally
Losing weight can be a great way to take care of your health and appearance. In this article, you'll find out how you can stay healthy and also shed that extra unwanted weight just by adding certain smoothies into your diet on the regular!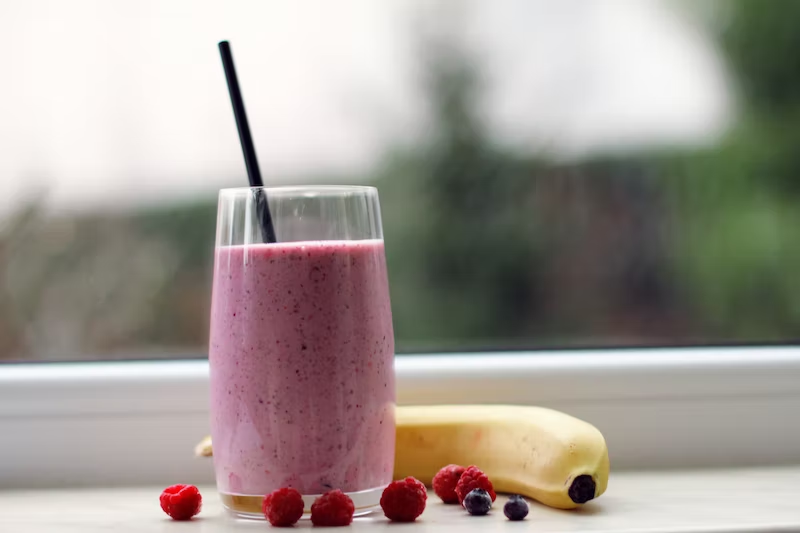 Coconut Cashew Protein Smoothie
Cashews are a good source of monounsaturated fats, which have been shown to help with weight loss. They're also a good source of protein and fiber, both of which help keep you feeling full. Coconut milk is rich in healthy fats that boost metabolism.
Here's the recipe:
1/2 cup cashews
1 cup coconut milk
1 scoop of protein powder
1 teaspoon honey or agave nectar (optional)
Shredded coconut and fresh fruit for topping (optional)
To make this smoothie, simply combine cashews, coconut milk, protein powder, and a few other simple ingredients in a blender and blend until smooth. If you need some extra sweetness, add a touch of honey or agave nectar. Enjoy as is or top with shredded coconut and fresh fruit for a nutrient-rich breakfast or snack.
Raspberry Chocolate Smoothie
Raspberries are a great source of fiber, antioxidants, and vitamins C and K. They also contain ellagic acid, a nutrient that may help protect against cancer. They help lose fat because raspberries contain a high amount of water and fiber which helps in digestion and prevents constipation.
Ingredients to make your smoothie:
1 cup raspberries
1 frozen banana
1–2 cups almond milk
1 scoop of chocolate protein powder
Kale Smoothie
Looking to add more greens to your diet and shed some pounds? This kale smoothie is the perfect beverage to help you do just that!
Kale is a great source of vitamins A, C, and K, as well as fiber and calcium. It's also low in calories and fat, making it the perfect ingredient for a weight loss smoothie.
Ingredients:
1 cup chopped kale
1 cup almond milk or water
1/2 banana
1 green apple, cored and chopped
1-inch piece of ginger, peeled and minced
1 tablespoon honey
Kale has a bit of a bitter taste, so if you're not used to it, you may want to start with just a few leaves and work your way up. The banana and apple will help to sweeten the drink, while the ginger gives it a little zing.
If you find the drink too thick, simply add more liquid until it reaches the desired consistency. You can also add ice if you want it to be colder. You can learn more about different techniques to perfect your smoothies online. You might also find other methods of eating the same ingredients.
Packed with nutrients and antioxidants, this drink will fill you up without weighing you down. Plus, it's so easy to make that you'll be sipping on it before you know it!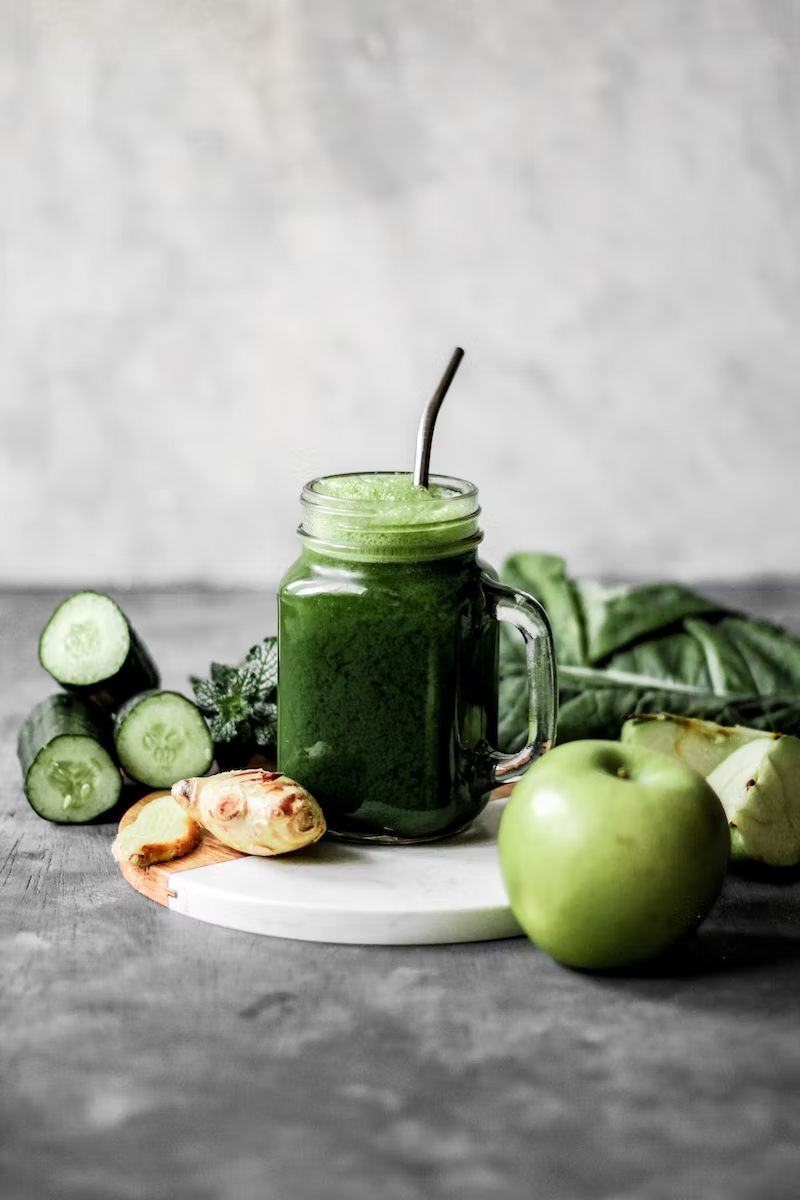 Peach Oat Cobbler Smoothie
This smoothie recipe is a great way to start your day or just have it as a snack. It has a lot of healthy ingredients and it tastes great too!
Peaches are good to eat because they contain a lot of fiber and vitamins. They also have a lot of antioxidants which can help to protect your cells from damage.
Oats are a great breakfast food because they're full of fiber and they help to keep you full until lunchtime. Adding oats to your smoothie will make it more filling and satisfying.
Honey is a natural sweetener that contains lots of vitamins and minerals. It's a healthier choice than sugar, and it will add some sweetness to your smoothie without making it too sweet.
Cinnamon is a spice that has many health benefits. It can help to regulate blood sugar levels, and it has anti-inflammatory properties. Adding cinnamon to your smoothie will give it a delicious flavor and some health benefits too!
Ingredients:
1 cup almond milk
1 cup spinach
1 ripe peach, diced
¼ cup rolled oats
1 tablespoon honey
½ teaspoon ground cinnamon
Ginger Smoothie
This ginger smoothie recipe is the perfect way to help you lose weight naturally. Made with plenty of fresh ginger, banana, and pineapple, this delicious smoothie is full of antioxidants and vitamins that will give you the energy you need to power through your day.
Plus, the natural sweetness of the fruits will help to keep your cravings in check.
Ingredients:
1-inch ginger root, peeled and grated
1 cup pineapple juice
½ banana, frozen
1 cup spinach leaves
½ cup yogurt (optional)
Losing weight doesn't have to be difficult or require special diets or supplements. By simply incorporating some of these amazing smoothie recipes into your daily routine, you can help your body burn fat more effectively and reach your weight loss goals naturally.