How to Make the Most of Your Outdoor Adventure With an E-Bike
Are you looking for an exhilarating way to explore the outdoors? If so, it might be time to consider an e-bike! E-bikes have gained in popularity over the past few years, and they provide a great opportunity to get some fresh air while taking your cycling experience to the next level. Whether you're doing mountain biking, touring around town or even going on longer rides out of town, an e-bike can make your outdoor adventure more enjoyable and efficient. But before you invest in one, learn how they work, what features are important, and the best processes for making sure your ride is as smooth as possible. In this blog post, we will discuss how to maximize your outdoor adventure with an e-bike and all of its capabilities!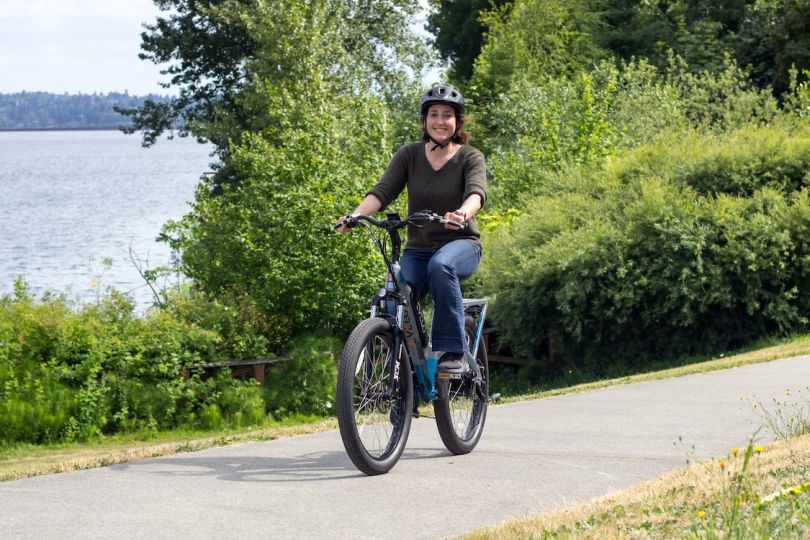 Choose the Right E-Bike for Your Needs
Consider your individual needs carefully and weigh your desires for performance, comfort, and potential uses. Some great features to look for when choosing an e-bike are suspension systems, frame geometry, sure-footed brakes, suitable tire sizes and widths, reliable gears/drivetrains, easy access parts as well as longer battery life. Knowing what type of terrain you'll be tackling will give you an idea of whether a mountain or road e-bike is right for you. For instance, going mountain biking will, logically, require an e-bike for MTB for best results. Conversely, if you plan to take leisurely rides around town, a road e-bike might be the best choice. It is also important to remember that you should always choose an e-bike with enough power and range for your needs so that you don't run out of juice in the middle of your ride!
Familiarize Yourself with How Electric Bikes Work
One of the most convenient and innovative means of doing this is with an e-bike or electric bicycle. Before taking your first electric bike adventure, it's important to familiarize yourself with how they work, so you can make the most of your experience. E-bikes are powered by a battery that creates assistance power when pedaling, allowing riders to cover greater distances more easily and quickly. Get comfortable with the features while exploring familiar roads or trails, then venture further out as confidence and your skill set grow! With an e-bike, adventure awaits!
Find Out Where You Can Ride Legally
Online resources are available to help you research which trails, roads, and other terrain are open for use with an E-bike. Remember that laws vary from area to area, so take the time to know your local regulations. That way, not only will you be able to get the most out of your next outdoor escapade without worrying about breaking the law, but you'll also be able to make sure you're making the most of your E-bike experience – a responsible way to explore nature while getting some much-needed exercise.
Consider Investing in Quality Accessories
Quality gear allows you to e-bike with increased safety, comfort, and maximum enjoyment. Accessories like helmets, lights, locks, and bike bags can be helpful additions for optimizing your outdoor experience. A reliable repair kit can also be invaluable in the event of a pinch or puncture. Taking the time to research reputable products from trustworthy brands should keep you from making any last-minute, possibly costly decisions while out on the trail. Investing in durable, dependable goods will grant you peace of mind so that you can focus on having an incredible experience on your ride!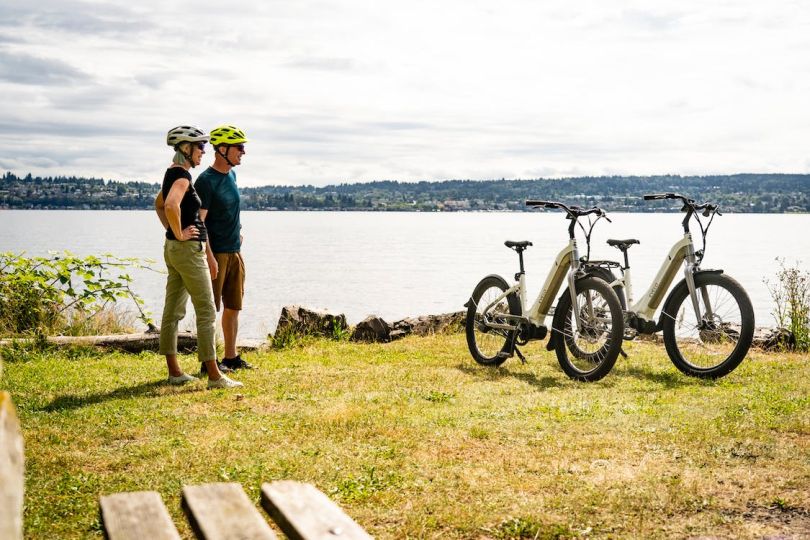 Make Sure to Get Regular Maintenance
Just like you would take care of your car with oil changes and visual inspections, your bike requires the same kind of tender loving care. To ensure that all the parts are performing optimally, and your bike is safe to ride, make sure to take it for regular tune-ups at a professional bike shop. Doing so will help you keep track of any component malfunctions or failures as well as refresh worn-out parts. Not only that but getting regular maintenance helps extend the life of your electric bicycle, so you can have more exciting adventures in the wilderness!
Practice Safe Riding Techniques
Being aware of your surroundings and taking preventive steps to protect yourself and others is the best way to ensure everyone's safety and have a great time on your ride. Before tackling that hill or trail, take a look at the terrain. Are there any loose rocks or gravel? Is the trail too steep for your skill level? Plan ahead for normal circumstances as well as potential obstacles like bad weather conditions or unexpected turns in the path, so you can avoid serious accidents. Lastly, wear a helmet and other protective gear and make sure you get the right fit. The combination of knowledge, preparation, skill, and safety gear will help maximize your outdoor experience while keeping you safe each step of the way.
E-bikes come in a variety of sizes and styles, but it's important to choose the one that best suits your individual needs. Once you have your bike, familiarize yourself with how the electric system works and get to know the local laws concerning riding in public areas. Investing in quality accessories for safety, maintenance, and convenience is also key for a more enjoyable experience. Finally, always practice safe riding techniques such as maintaining control at all times, watching your speed when in populated areas, and keeping an eye out for unexpected obstacles or traffic. With these tips in mind, you can easily master riding an e-bike – and enjoy every minute of your bike ride!