What's the Perfect Theme for Your Party? Exciting Ideas Your Guests Will Love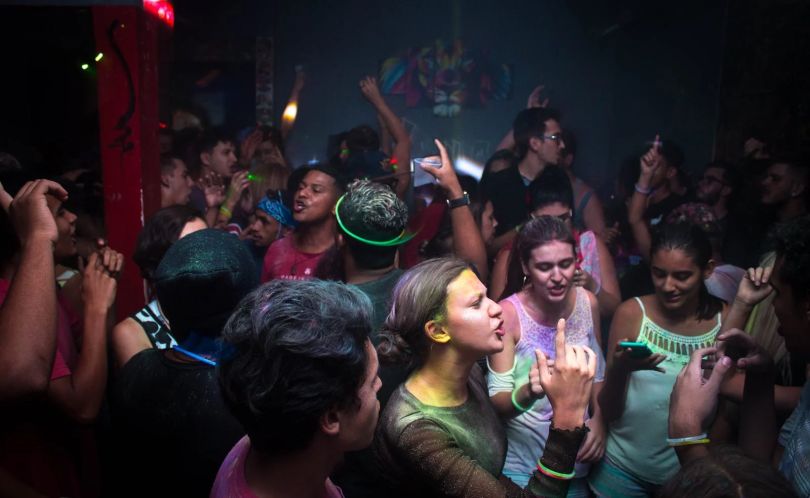 Are you looking for a unique and exciting way to make your next party stand out? Finding the perfect theme can be a great way to add some extra pizzazz and excitement. With the right theme, your guests will have an unforgettable time that they'll never forget. From classic ideas like a tropical luau or outdoor barbecue to more modern themes such as a game night or movie marathon, there are countless possibilities for any type of event.
1. Mechanical Bull Rodeo
This theme is a lot of fun and perfect for any get-together. Create an atmosphere that's reminiscent of the Wild West with live music, decorations, and even a mechanical bull! Additionally, hiring the right Bucking Bull operator to help ensure the event ran smoothly and safely. If you want to make it extra special, you can even opt for professional bull riders to show off their moves. While mechanical bull riding is a classic party activity, it's sure to be a hit with all your guests.
2. Casino Night
Do you want to transport your guests into a world of luxury, sophistication, and luck? If so, hosting a casino night is the perfect theme for your party. With the right decorations and games, you can create an atmosphere that resembles a real-life Vegas experience! To start planning your casino night, decide on what types of activities or games you'd like to have available at your event. Poker is always an excellent choice because it's easy to learn and can accommodate all levels of playing ability. Blackjack is another popular game that most people are familiar with and can pick up easily.
3. Masquerade Ball
Masquerade balls are a classic type of party that can be lots of fun to put together. Guests come dressed in elaborate costumes, and it's great if you can find masks or other props for everyone to wear. Core activities include dancing and guessing who is behind the mask – the possibilities are endless! To make it even more special, consider providing additional elements such as live music, theatrical performances, riddles, and games. A masquerade ball is sure to bring out your guests' wild side and provide hours of entertainment.
4. Outdoor Movie Night
Organize a night of movie-watching under the stars. Set up a projector and white sheet, lay down some blankets and pillows, and grab your favorite snacks for an unforgettable outdoor cinema experience. Choose a selection of movies that appeal to all ages for family fun or surprise your friends with their favorites. Take it to the next level by asking attendees to dress according to the theme of the screenings—movie characters, decades in which the films were produced, etc. With this idea, you can make sure everyone has an amazing evening full of popcorn and laughter!
5. Karaoke Party
A karaoke party is a great way to get the party started and keep it going all night long. Whether you're having an intimate gathering or a large crowd, your guests will have no problem singing along to their favorite tunes. And if you've got ambitious friends who want to give karaoke stardom a shot, they can take turns performing for the group – complete with theatrical costumes (optional, of course!).To make your karaoke party extra special, consider booking a professional DJ or sound system rental service in advance to provide top-quality equipment and music. You may also want to invest in some type of lighting setup and backdrop for added effect.
6. Game Night
Game night is always a great idea for a party! Grab some classic board games, card games, and video game systems, and get the competition going. It's an easy way to have fun with friends without having to worry about buying expensive decorations or food. Plus, it's something that everyone can participate in regardless of age level as there are so many different types of games available. To set up your game night, you'll want to plan out what type of gaming experience you want to provide for your guests. Choose a few categories – such as board games, card games, or video game systems – and select a number of titles within each category that fit the preferences of your group.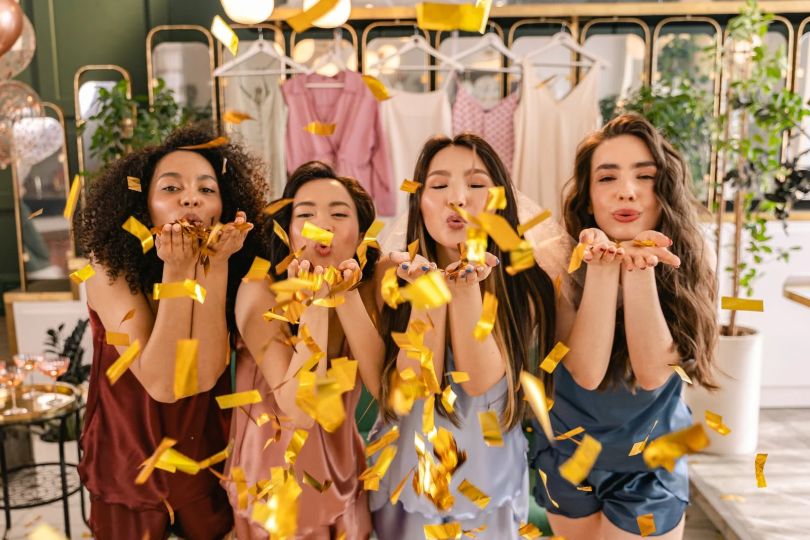 No matter what type of party you're planning, there is sure to be a great theme that your guests will love. Make sure to do some research and ask for input from your friends to ensure that everyone has an unforgettable experience. With the right decorations and activities, you can create an atmosphere that will be remembered long after the night is over.