Magical Beachside Treehouse Hotel at Playa Viva
There's something magical about treehouses – whatever your age. These arboreal boltholes will appeal to growns-ups who want to get close to nature without forgoing creature comforts. Kicking back in a treehouse with the leaves rustling peacefully around you is one of the best ways to unwind. That's probably why people have built so many incredible hotels in treetops around the world. There are hundreds of treehouse hotels to choose from around the world giving you tastes of the rustic, luxurious, and even the futuristic. Many of them are made to blend in with their own unique settings – this is the case for the treehouse hotel at Playa Viva, a magical resort sitting on a beach just north of Acapulco, Mexico.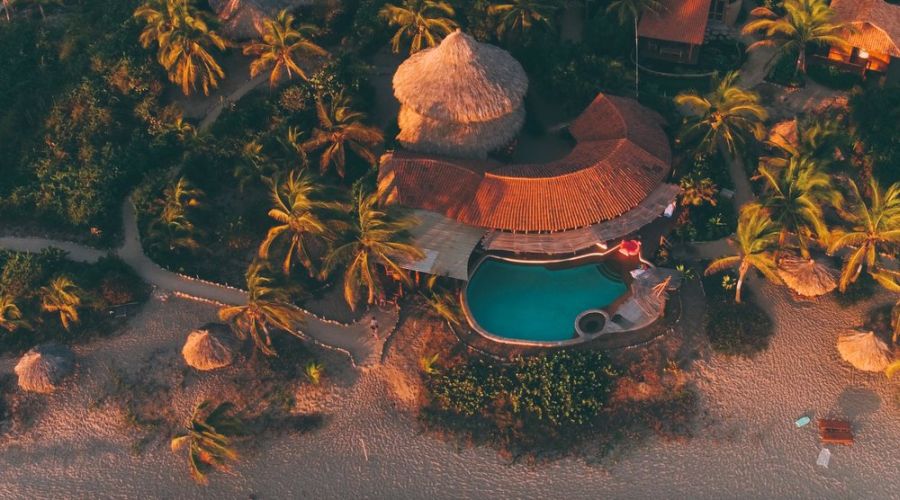 Playa Viva Eco Wellness Retreat
On the gorgeous Pacific coast of Mexico, on a beach just north of Acapulco, is the tranquil and wonderfully eco-friendly Playa Viva. This sustainable resort stretches on over 200 acres of land and features estuaries, archaeological sites, sanctuaries, and a wide array of wildlife! The retreat is made of a collection of twelve eco-luxury rooms surrounded by lush palms, with an unobstructed ocean view, and a mile-long private beach.
All of the buildings at Playa Viva are beautifully designed with natural materials from the surrounding environment, and the twelve rooms seamlessly dissolve the barrier between you and the stunning environment, with sliding walls and partially open – yet fully private!– bathrooms, allowing you to fully enjoy the sea breeze and lush views. Playa Viva is close enough to the trappings of modernity yet worlds away providing immersion into the wonders of nature and escape to utter private relaxation.
There are a range of accommodation options for singles, couples, families and even group retreats, from one-bedroom eco-casitas, 2 and 4 bedroom suites as well as a stunning bamboo treehouse, their latest addition.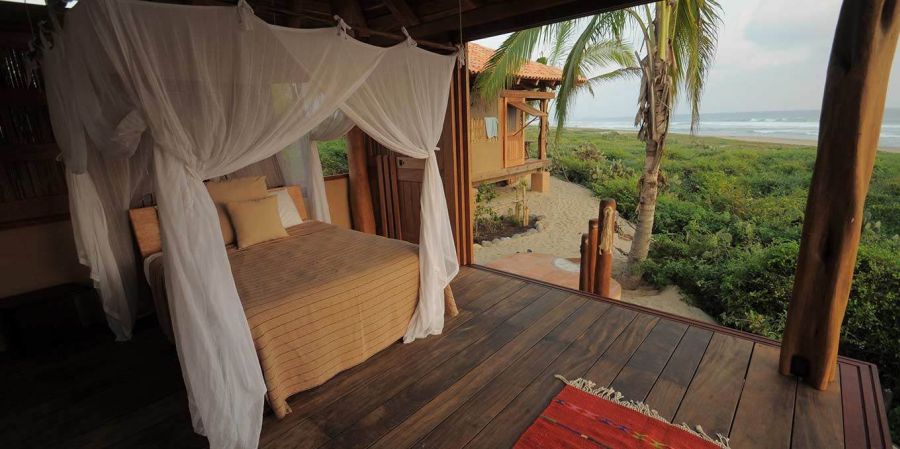 Playa Viva's treehouse hotel takes travelling to new heights
The eco-friendly treehouse hotel at Mexico's Playa Viva resort will make you want to immediately start planning a vacation. The beachfront, 700-square-foot suite was designed by Deture Culsign, and the creators say they wanted to "visually intrigue and highlight sustainable strategies to deliver a natural immersive guest experience." Fitted with a giant king bed, private bathroom and lounge area with an in-floor hammock, you'll feel like you're in heaven as you look out and take in the gorgeous views. The villa's palm-tree-pierced, clay tile roof and exposed wood beams provide a textural ceiling for the lounge and bathroom, where locally sourced wood becomes countertop, carved stone is the vessel sink and hand-laid pebbles create the graphic shower floor. Bamboo screening provides privacy while the roof is intentionally carved back so showering can be experienced outdoors, revealing palm trees by day and a blanket of stars by night.
The design is meant to allow visitors to feel as they are moving seamlessly between the indoors and outdoors. Minimal locally made furnishing deliver unobstructed front and rear views, while hatch windows scatter about for continual peeks of nature and support passive cooling.  Solar power provides electricity and hot water.
Tropical forests and mangroves add beauty and variety to the location, the area being known for its stunning nature walks, so lace your shoes up and go for a stroll. If all that isn't enough of a draw the resort has one more surprise that might tip you over the edge – it has its own turtle sanctuary where you can volunteer.
Visitors pay between $445 and $620 a night, depending on whether it's the low or high season. All meals are included and you can also treat yourself to daily yoga classes while you're there because, why not – you're on holidays. To book, visit Playa Viva.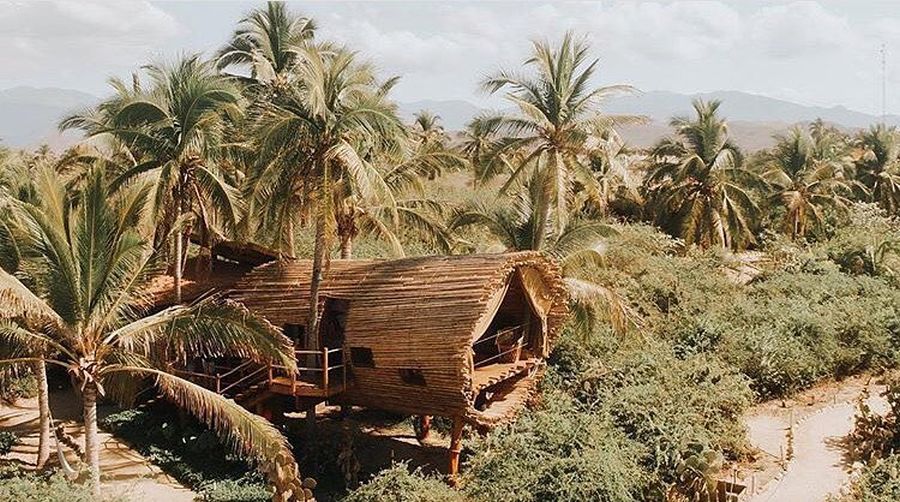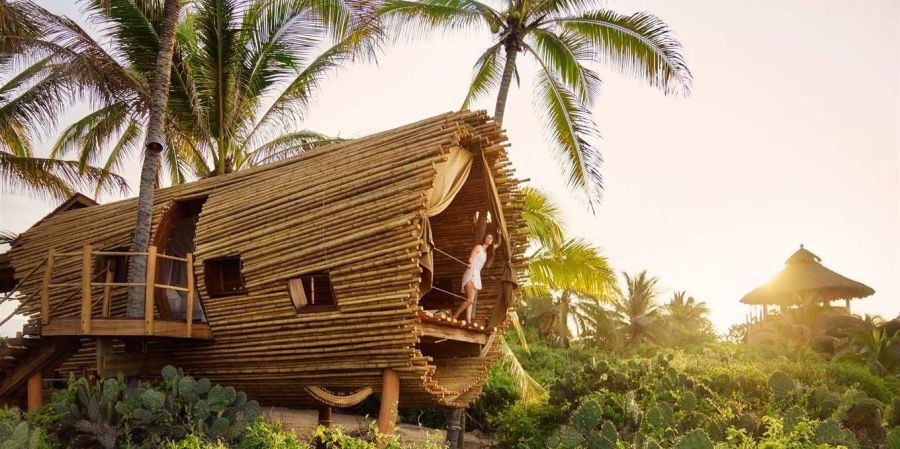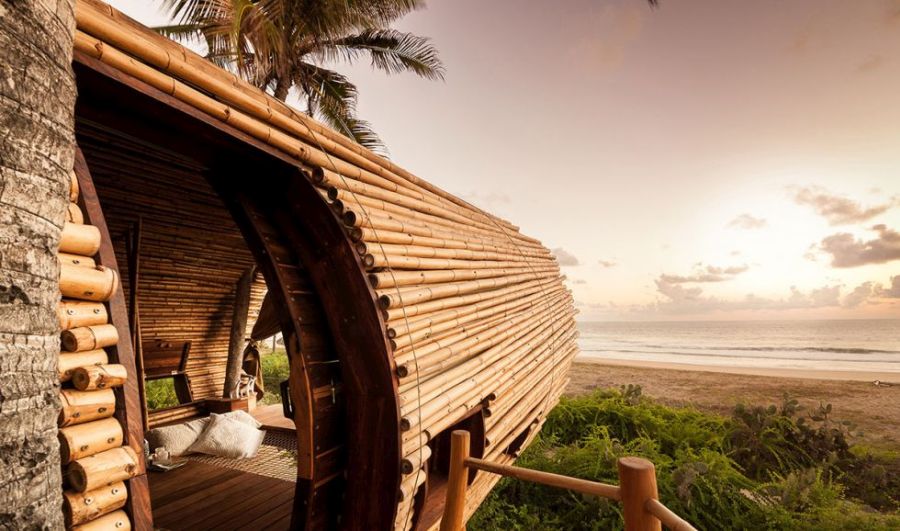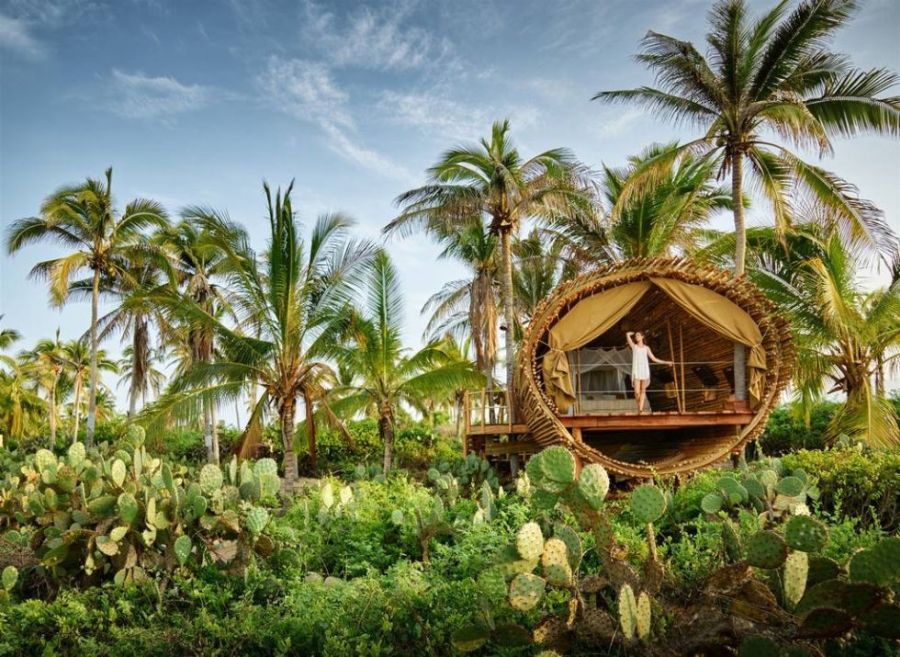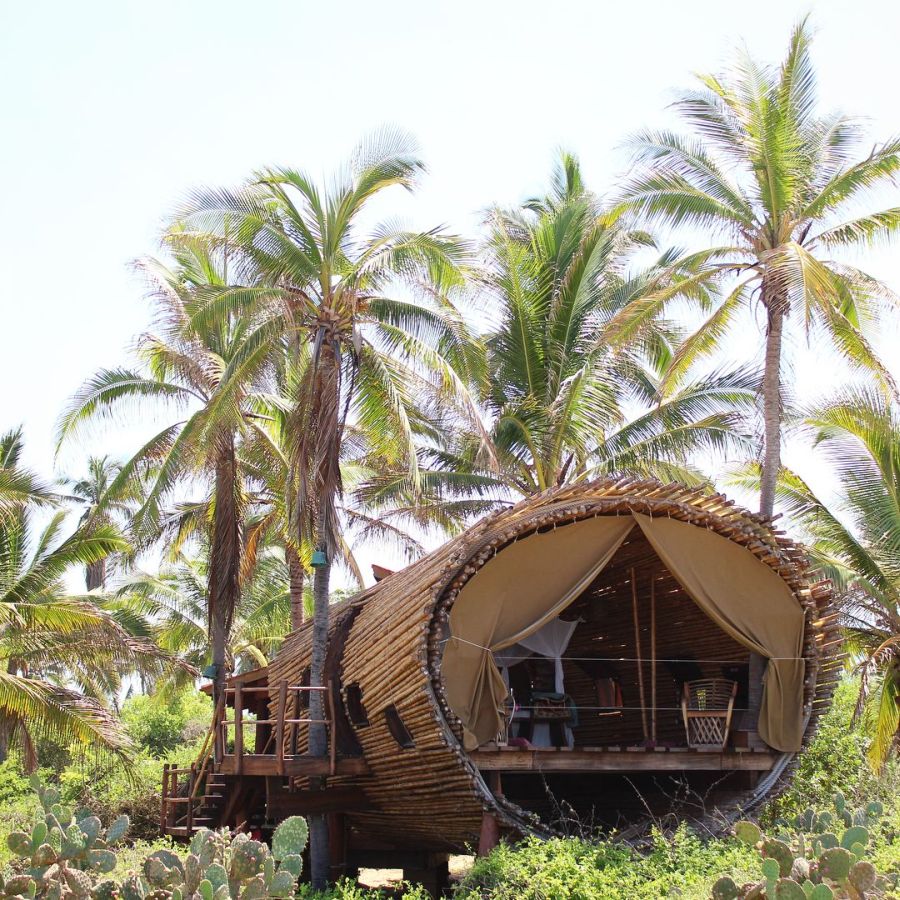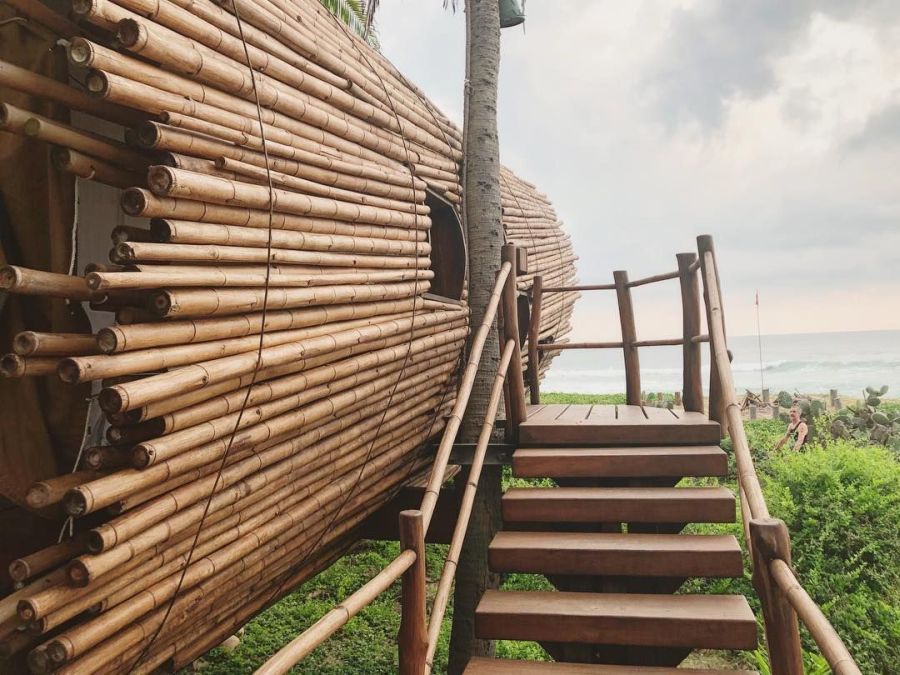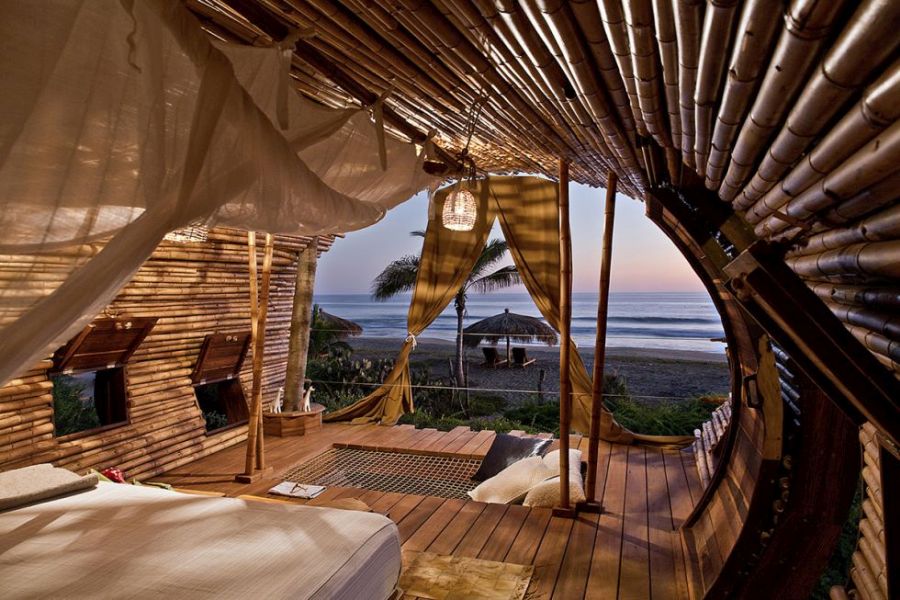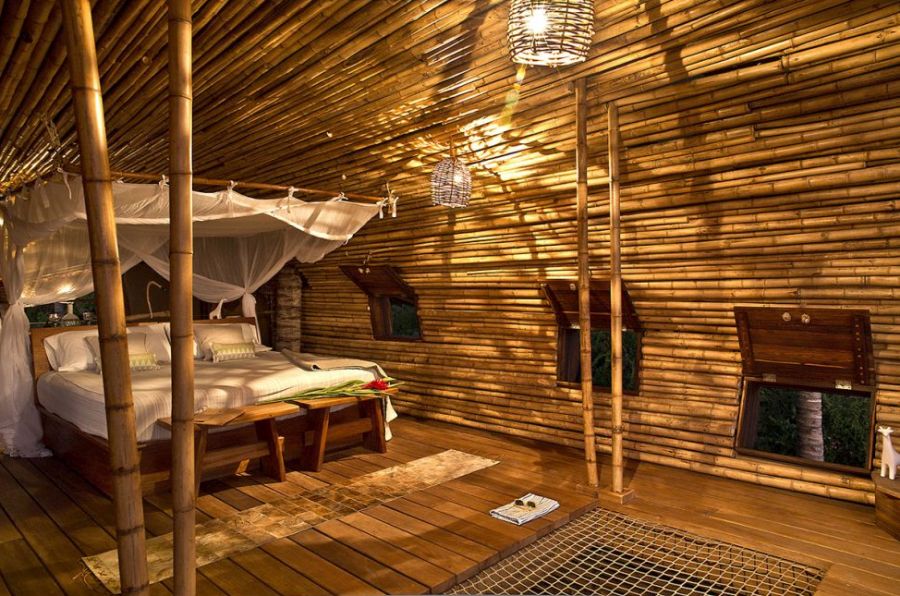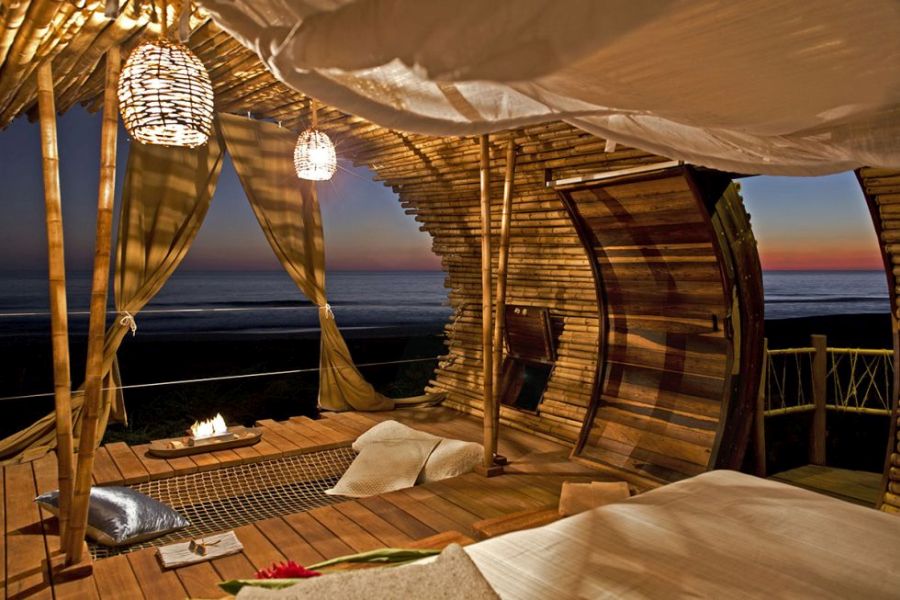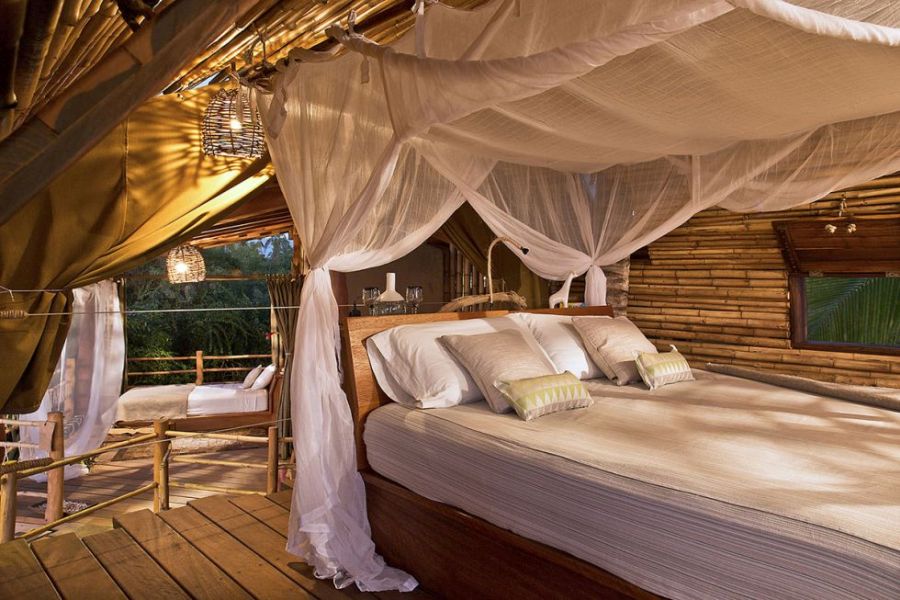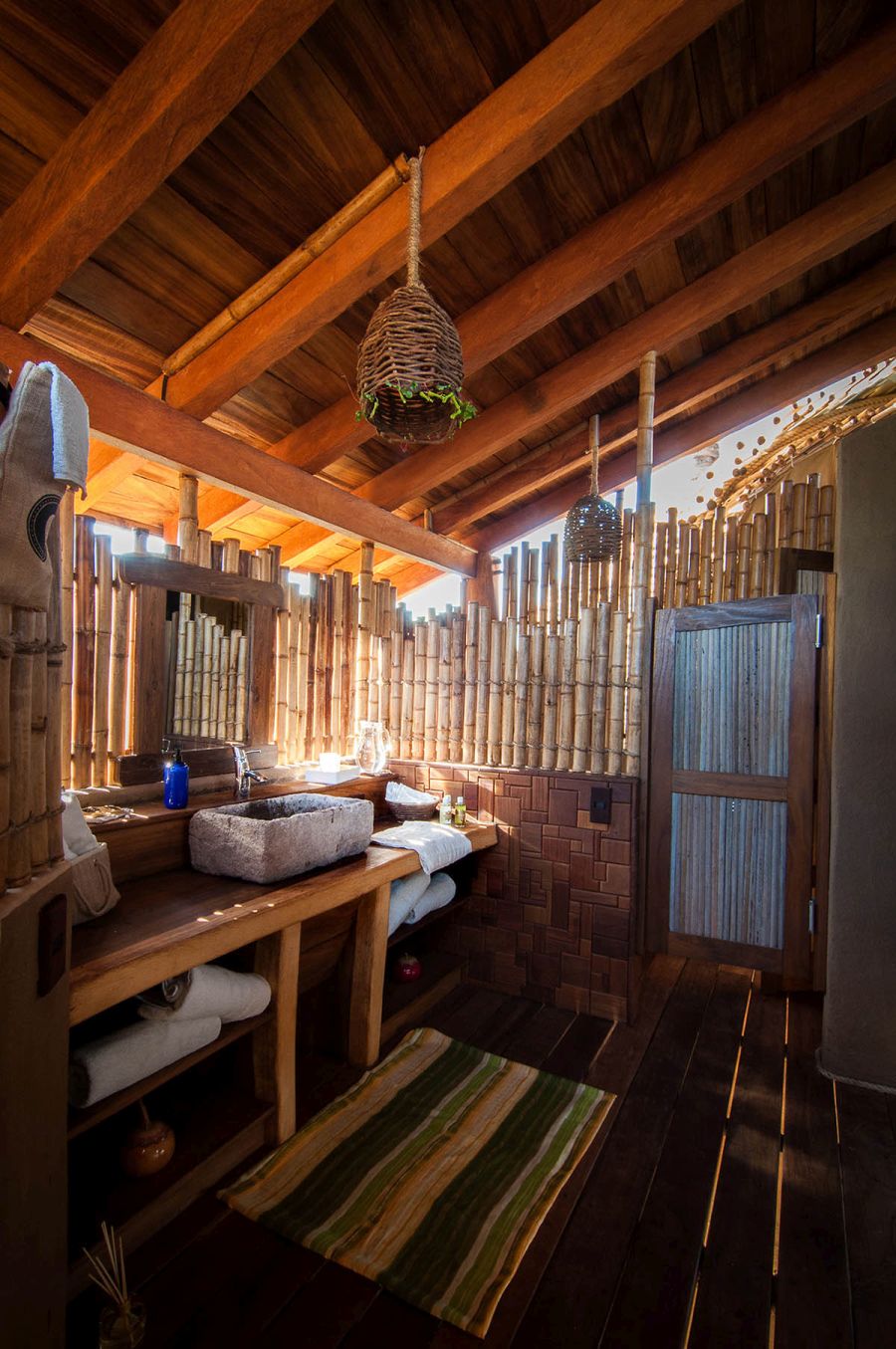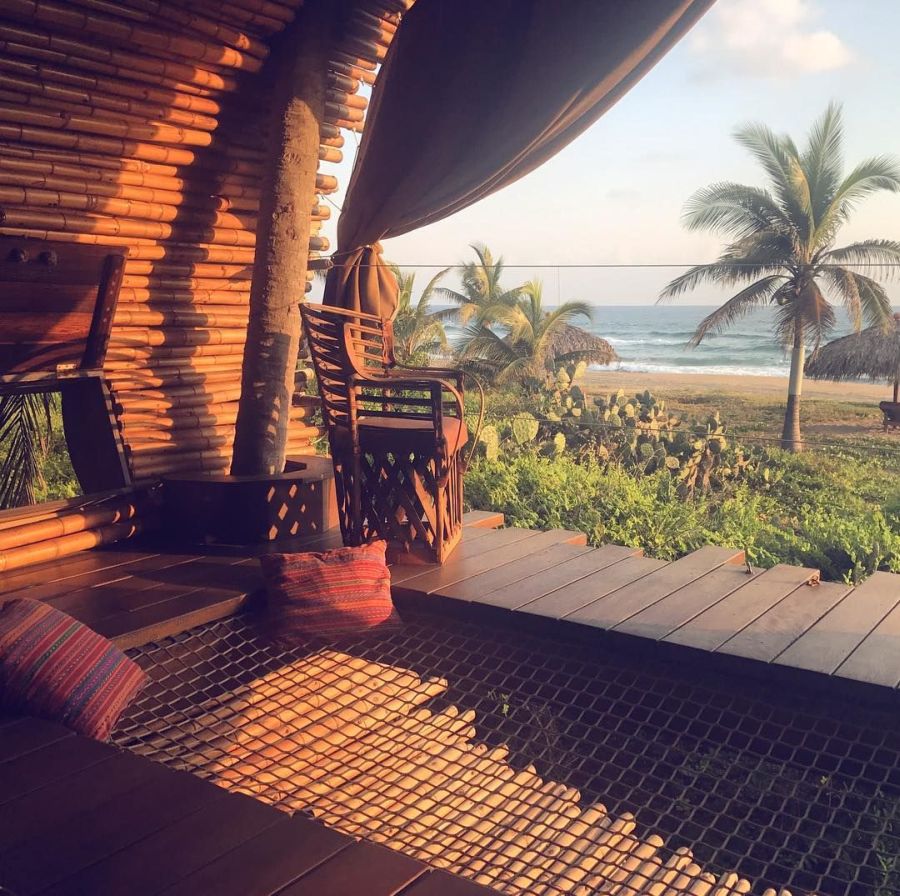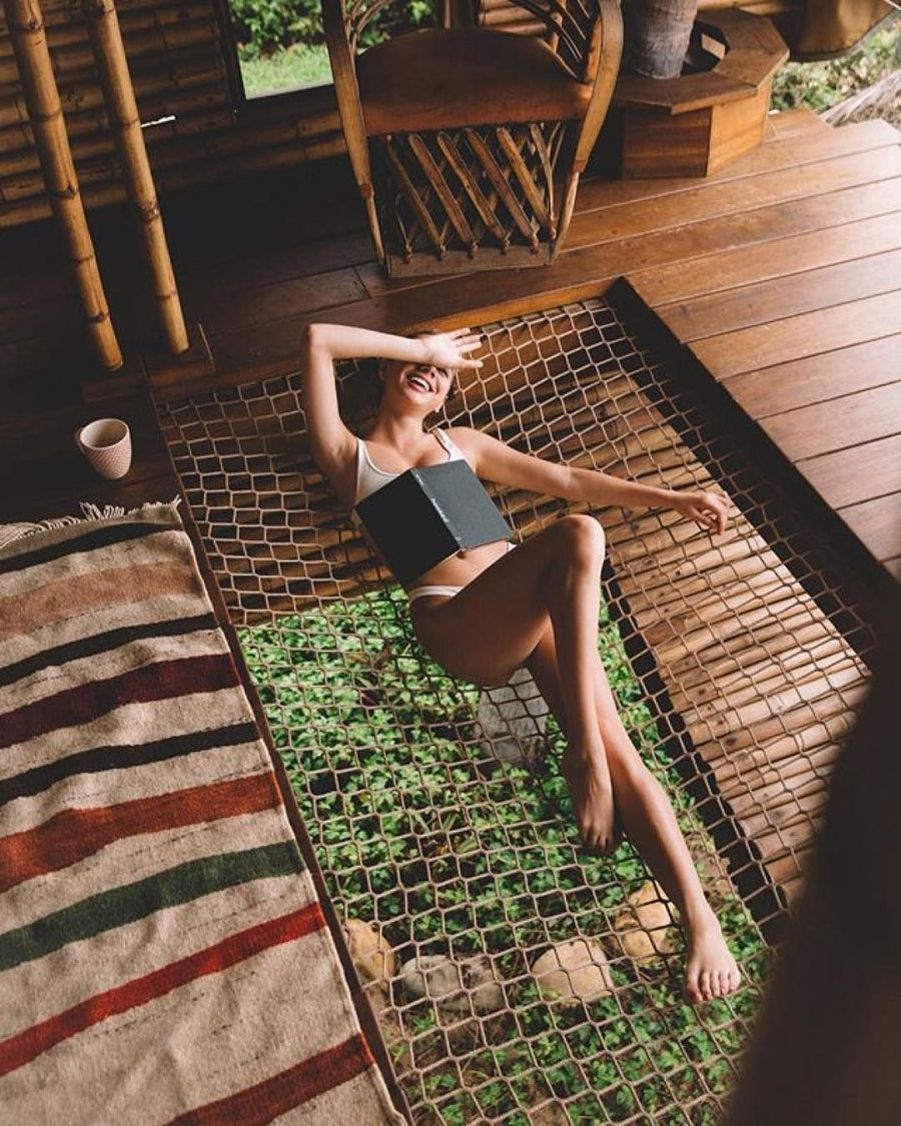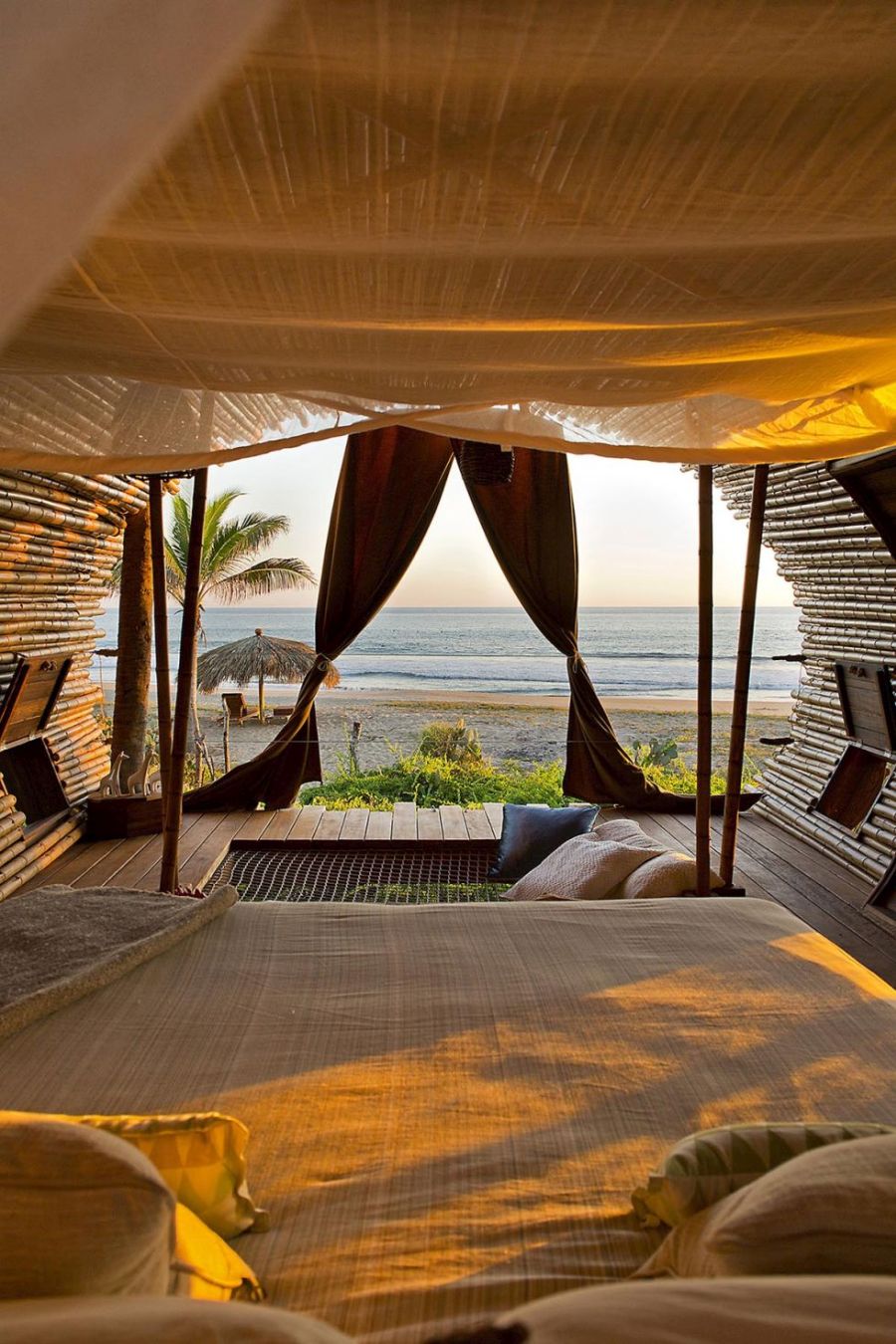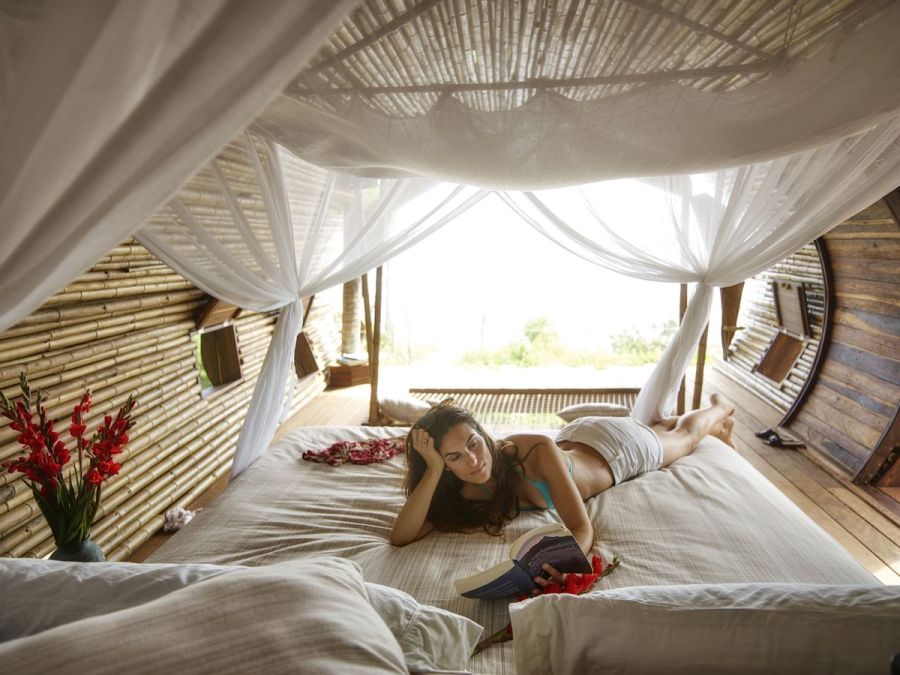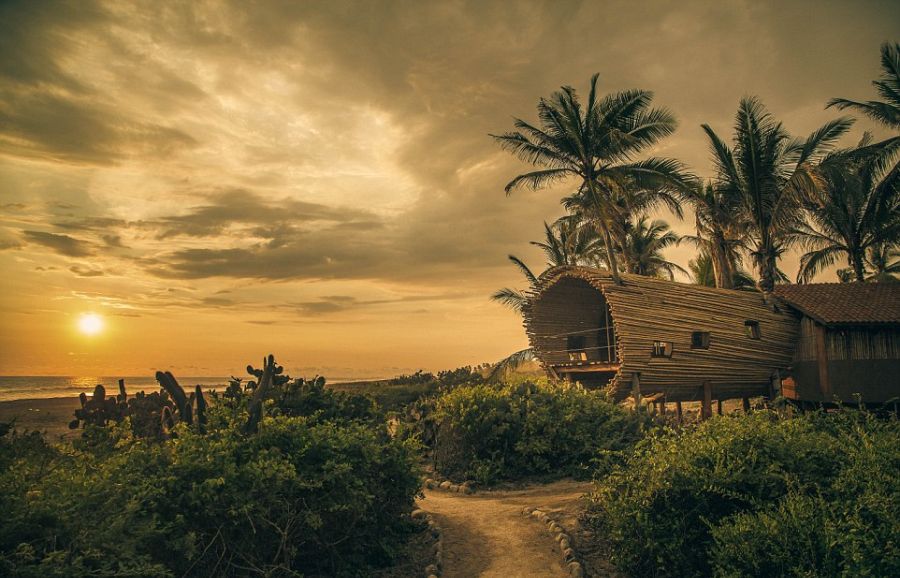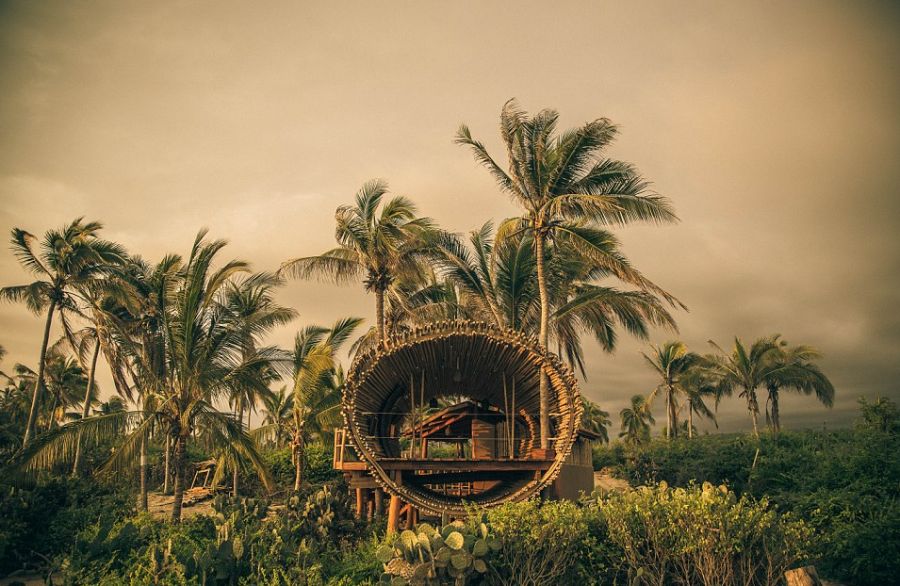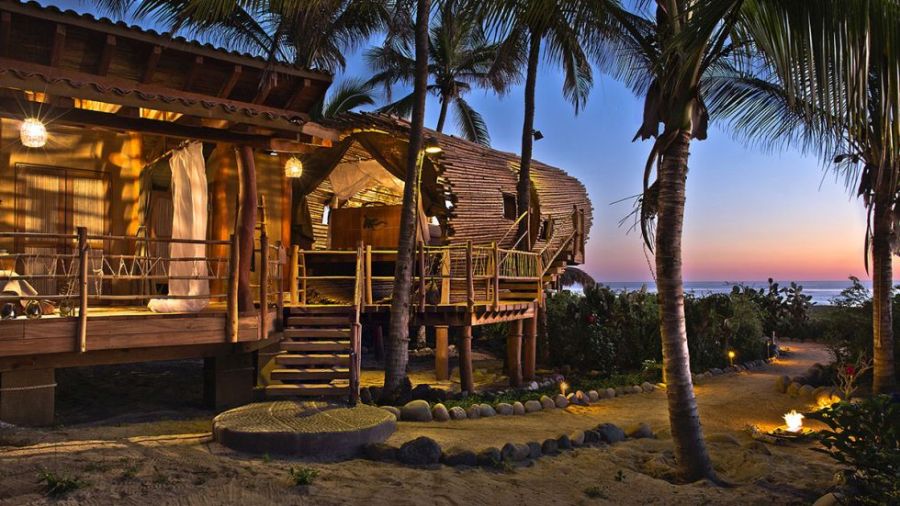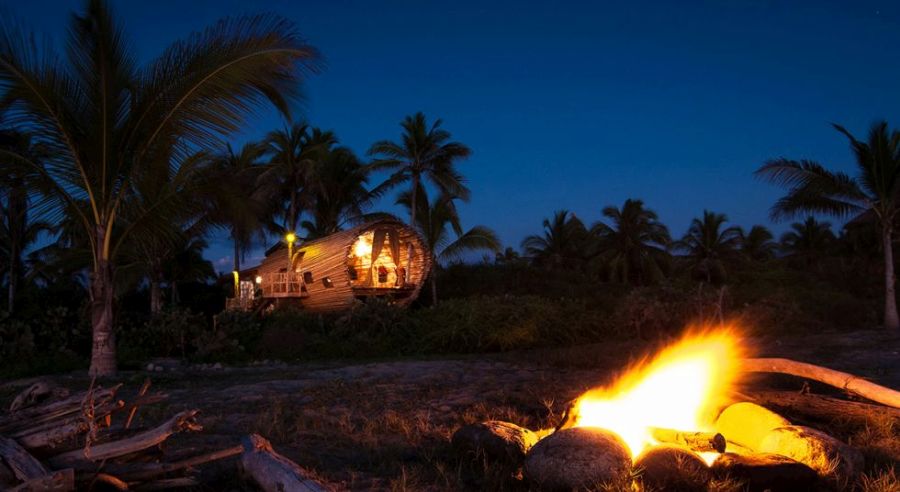 photo © Playa Viva