Incredibly Detailed Hyper-Realistic Tattoos By Drew Apicture
Drew Apicture is a tattoo artist from Burleigh Heads, Australia, who managed to get our attention through his amazing hyper-realistic tattoos and the crazy amount of details which he manages to capture in his works, taking realism to a whole new level. Whether he's creating a face, an animal, or different, complex scenes, his incredibly realistic art seems to come to life.
The demand for hyper-realistic tattoos has increased over the past years, as more and more ink enthusiasts seek out the ultimate in near realistic photographic reproduction, but this is a style that not every artist can do. It seems that Drew Apicture, the ink artist that we recently discovered, is among the ones who can produce the most lifelike representation of the subject as is humanly possible.
The hyper-realistic tattoos done by Drew Apicture show that the artist has the required skills to do a style that has been encouraged to grow and developed by those who have a good grounding in fine art and are able to approach the subject with a superior knowledge of color theory and its application. He prefers to do his pieces in black and grey, so they will probably stand the test of time. Looking at his works, you'll get that hyper-realistic feel that occurs when different shades of black and grey ink form shadows.
A well versed ink artist with a good understanding of color theory and "depth of field" technique, Drew manages to create some incredibly detailed tattoo pieces that look like they could be photographs. He's a master of realism – you can rely on Drew Apicture to create distinctive and unique body art designs of all sizes for the ultimate in self-expression.
Check out a selection with a few of our favorite Drew Apicture tattoos  in the image gallery below and visit his Instagram for more inkspiration.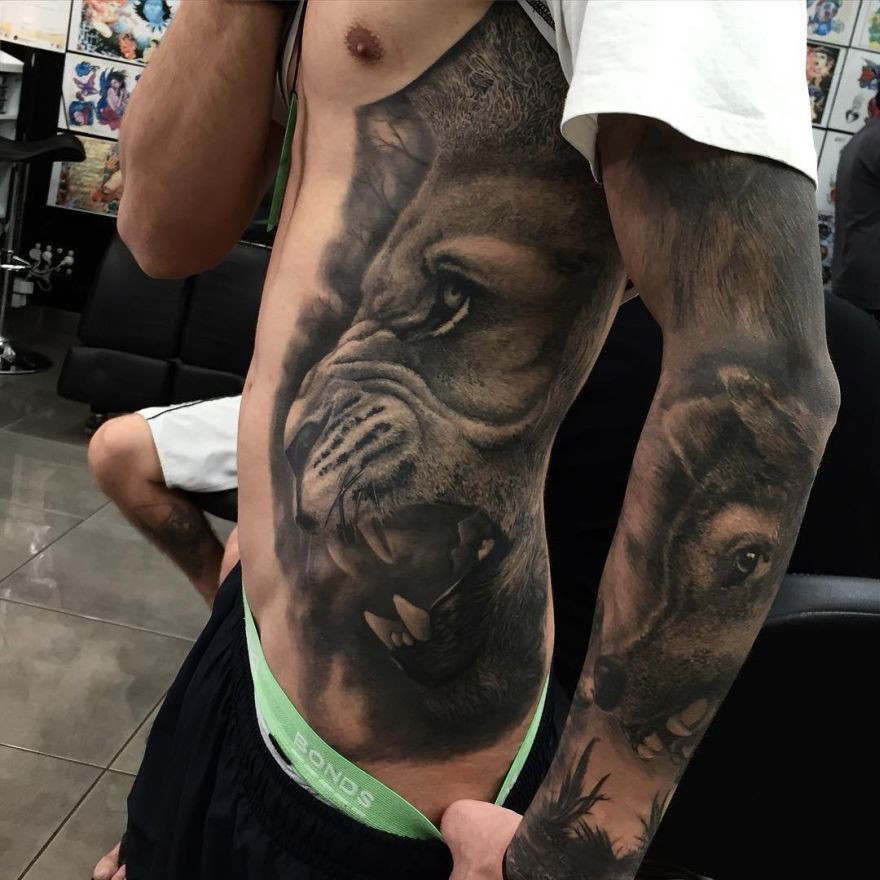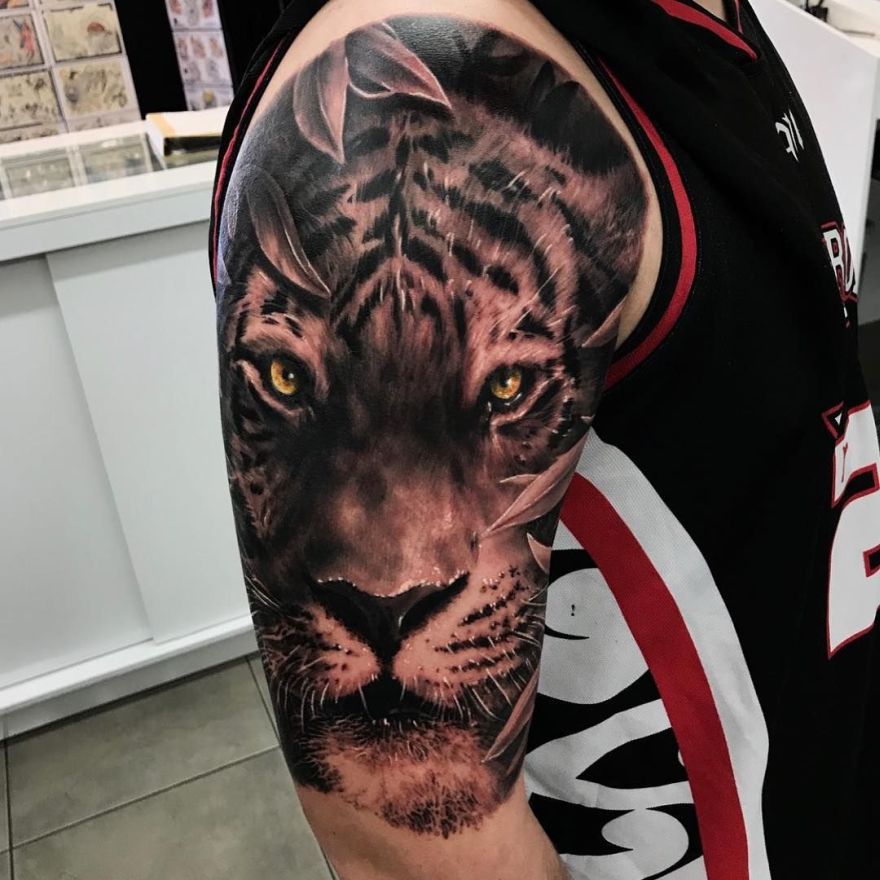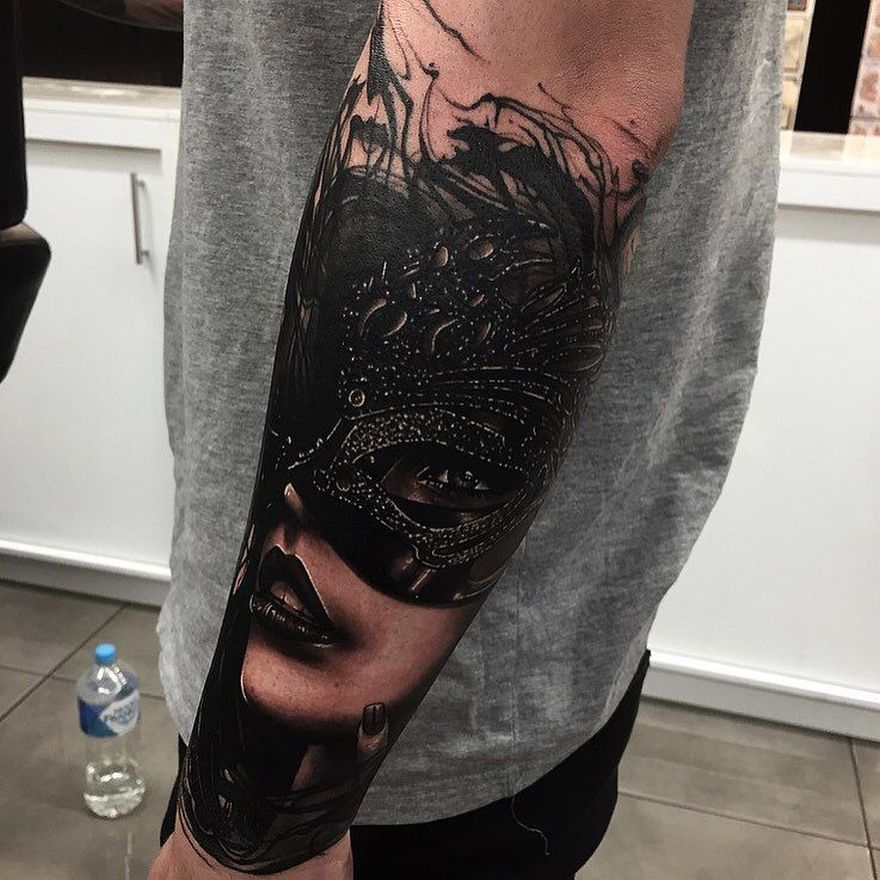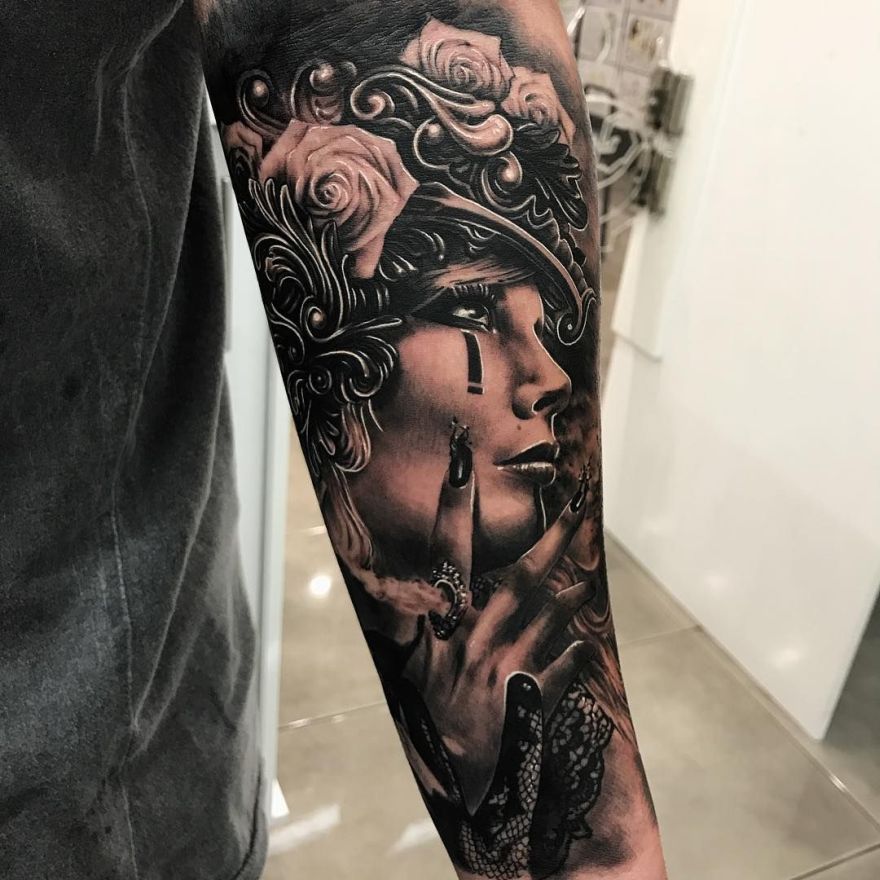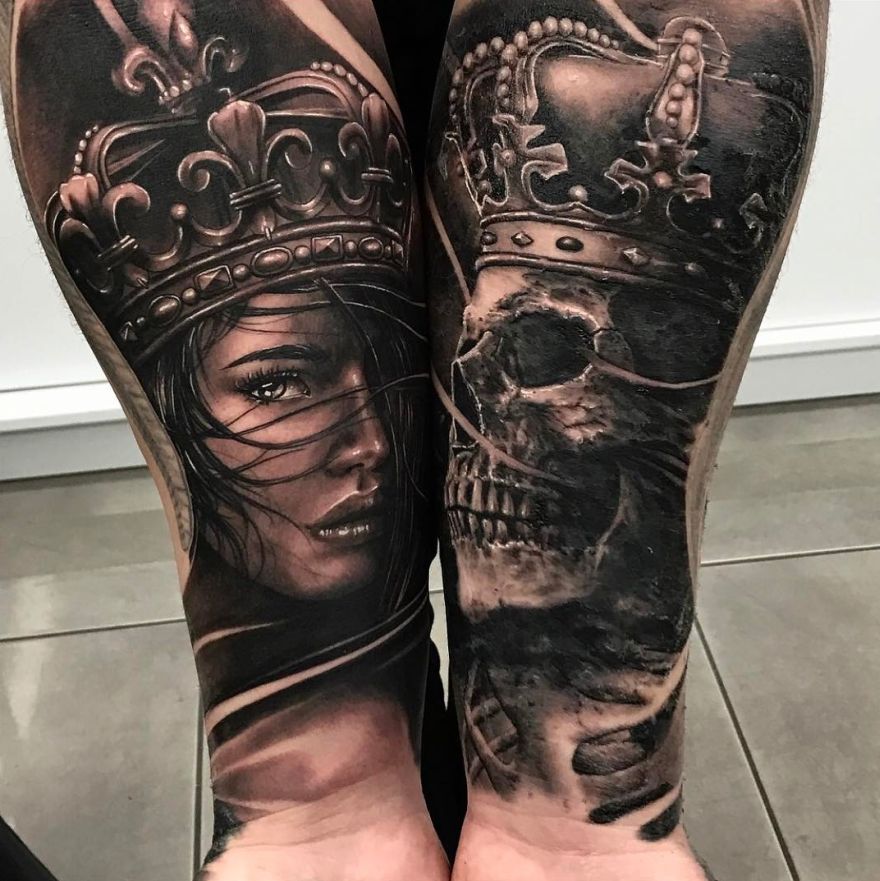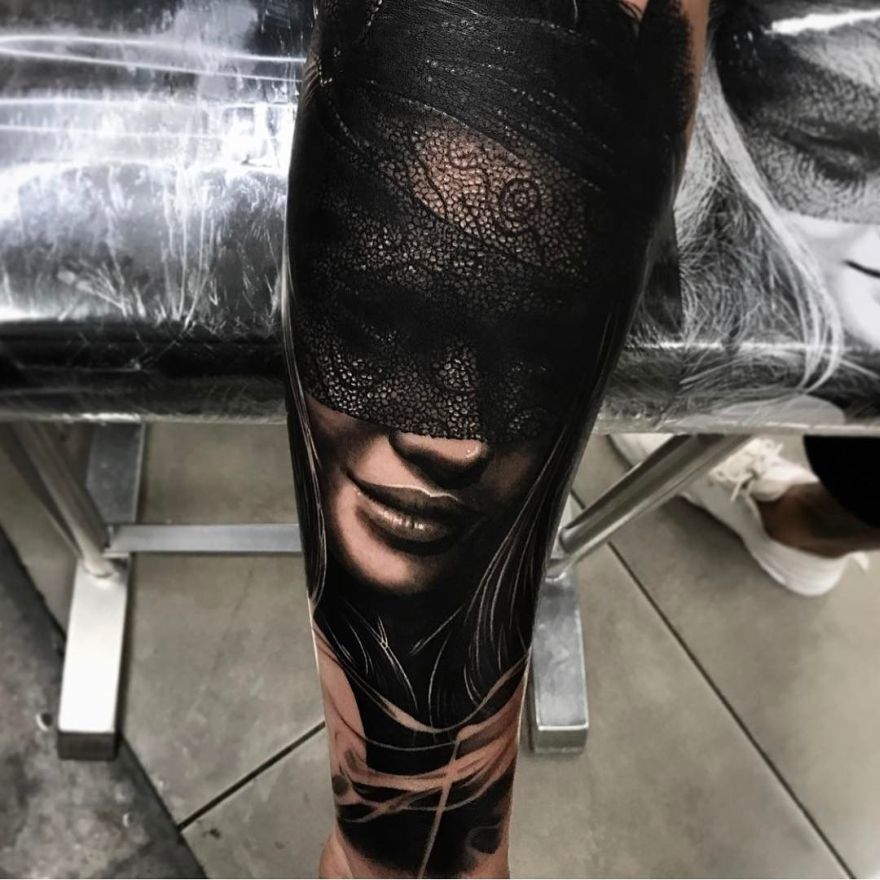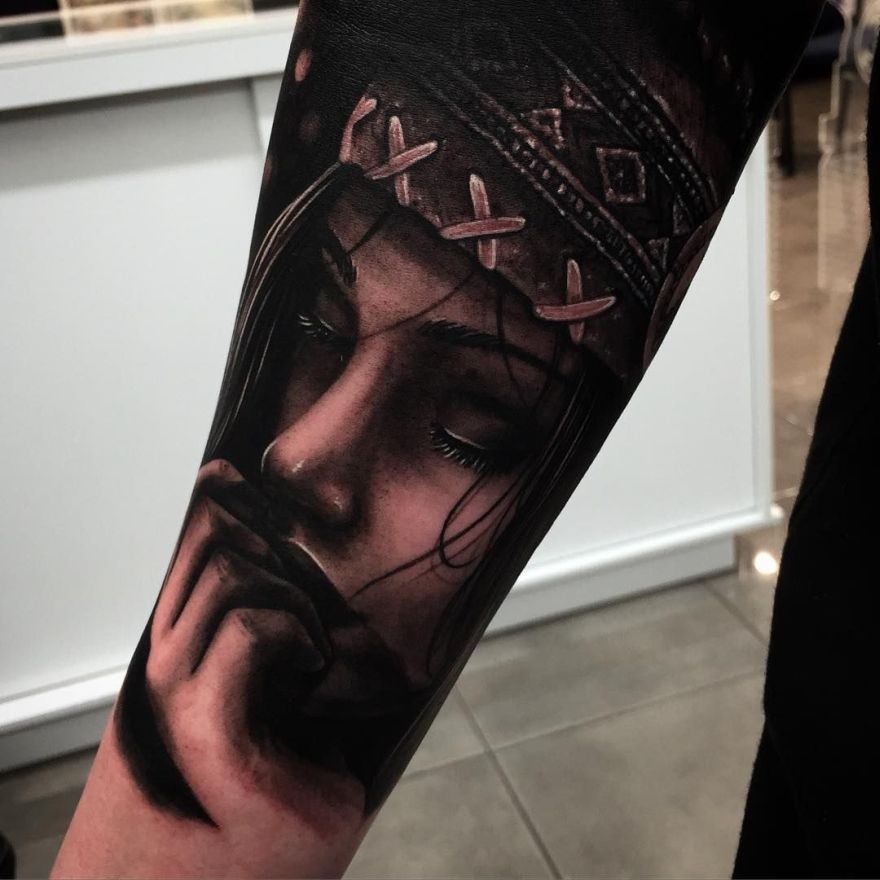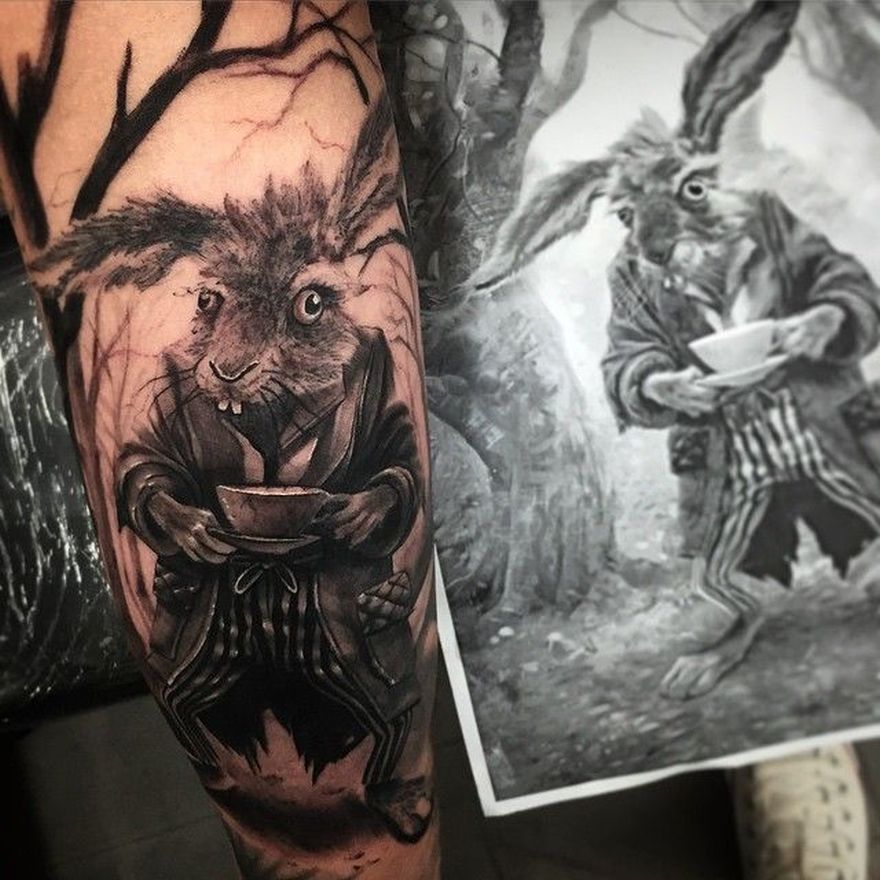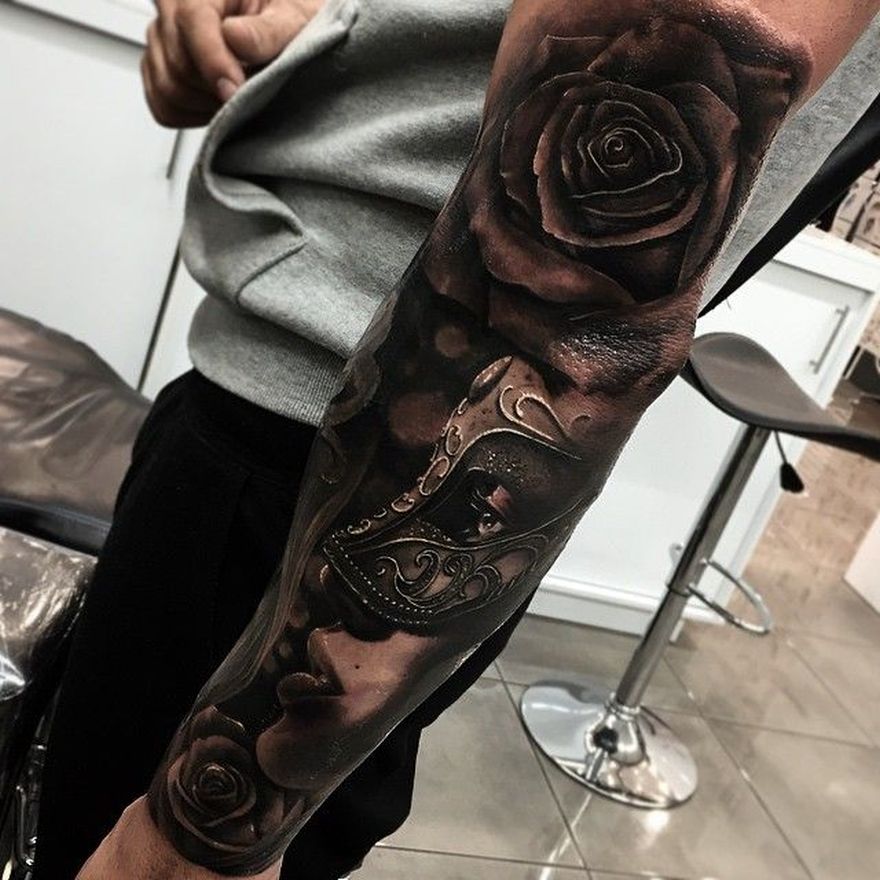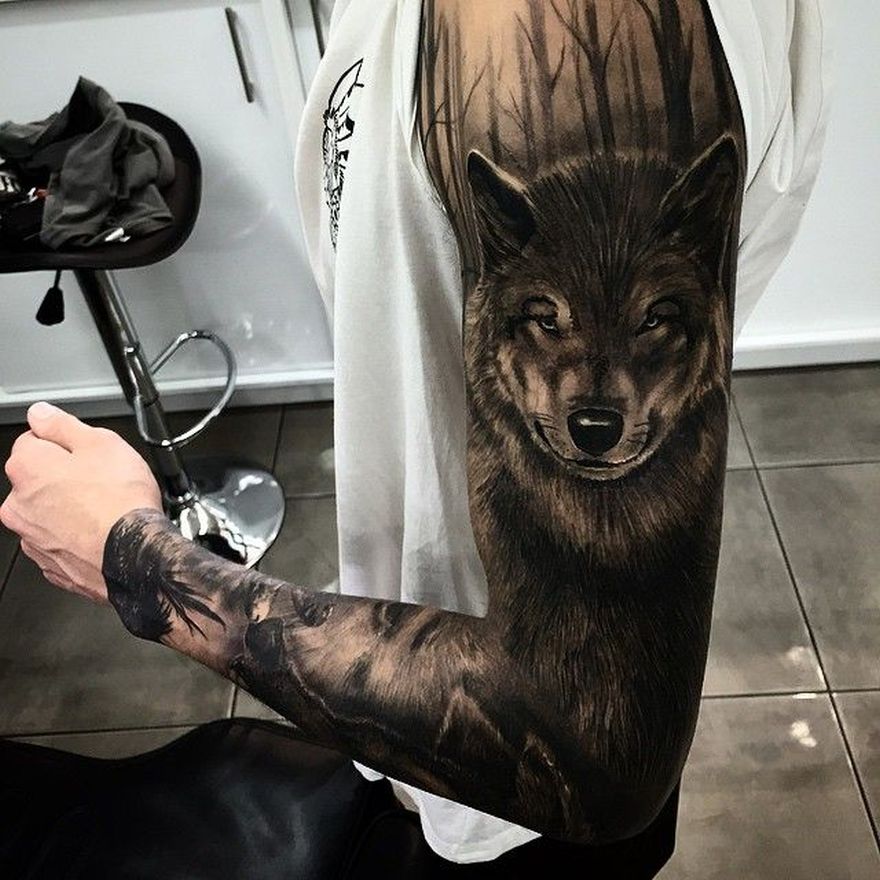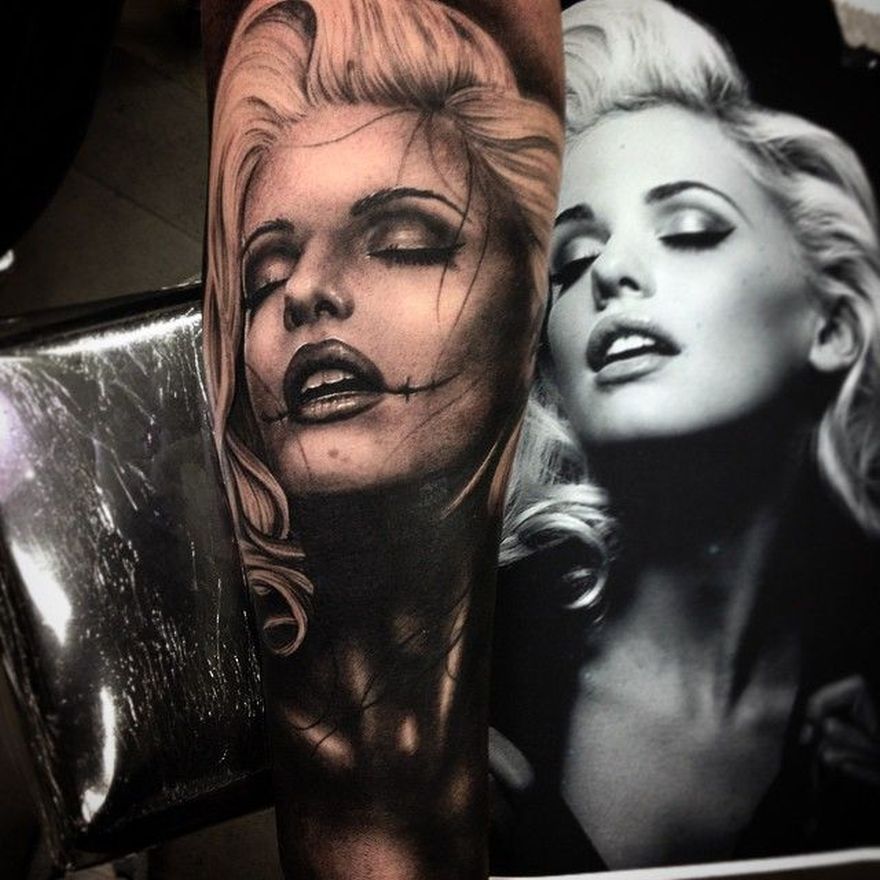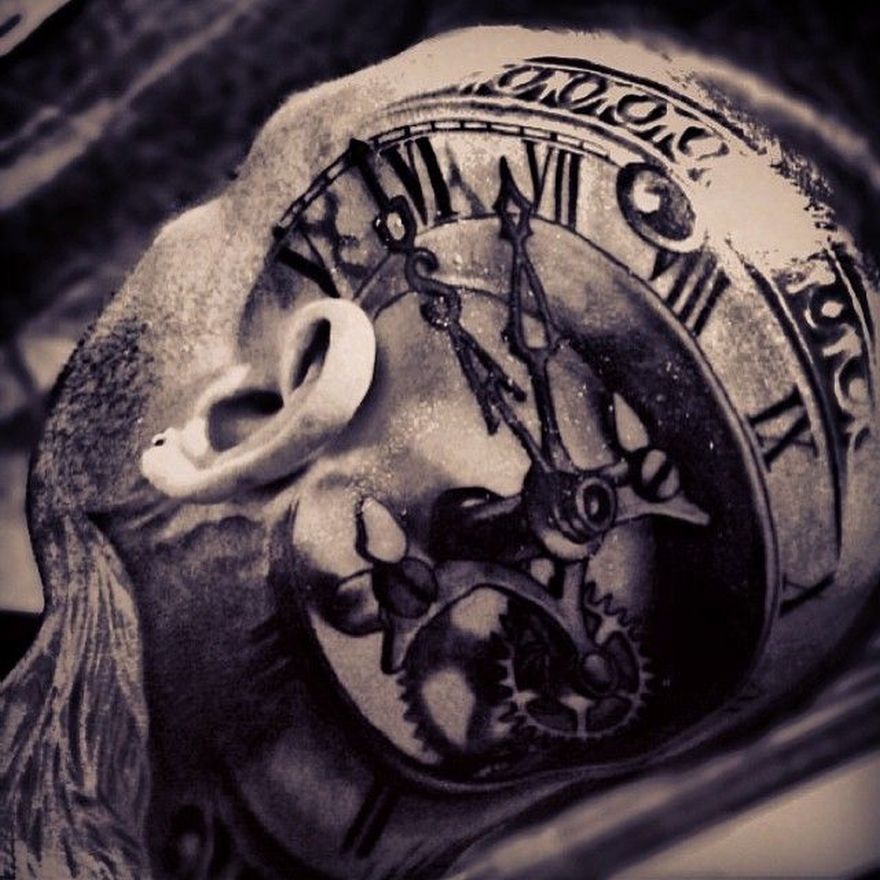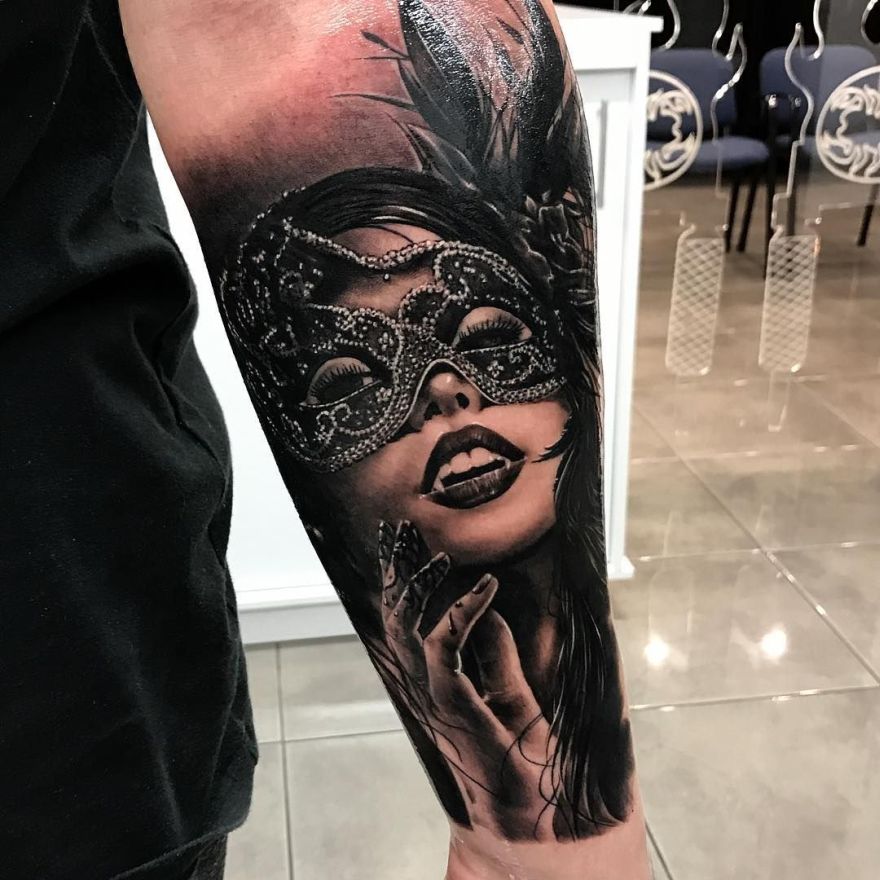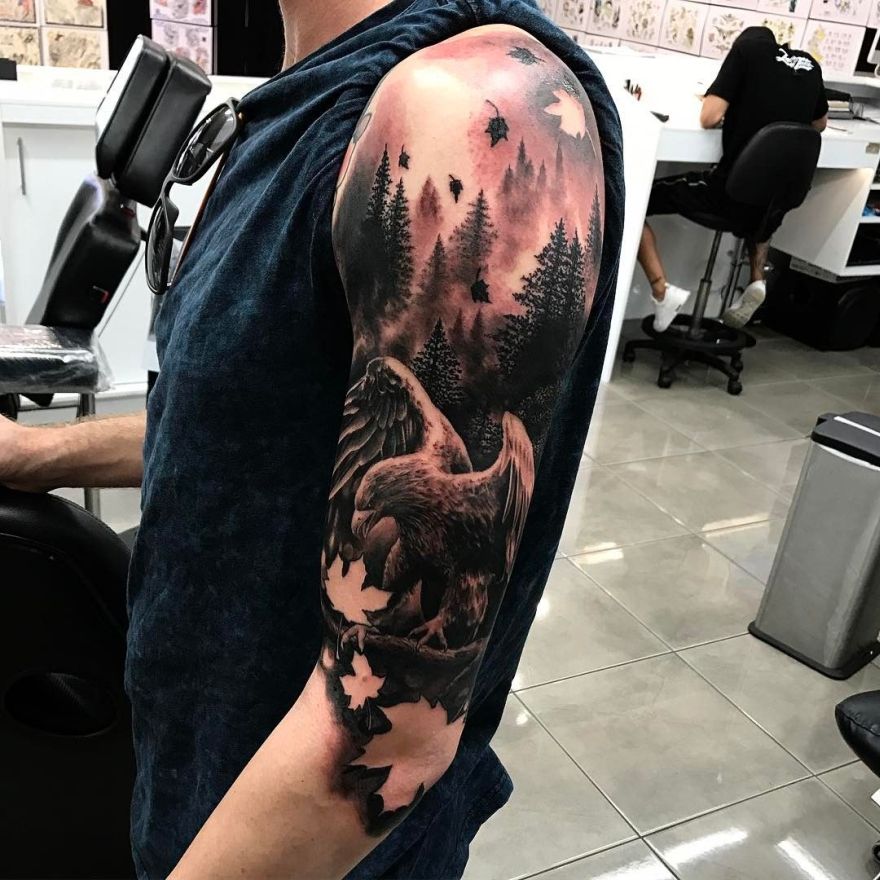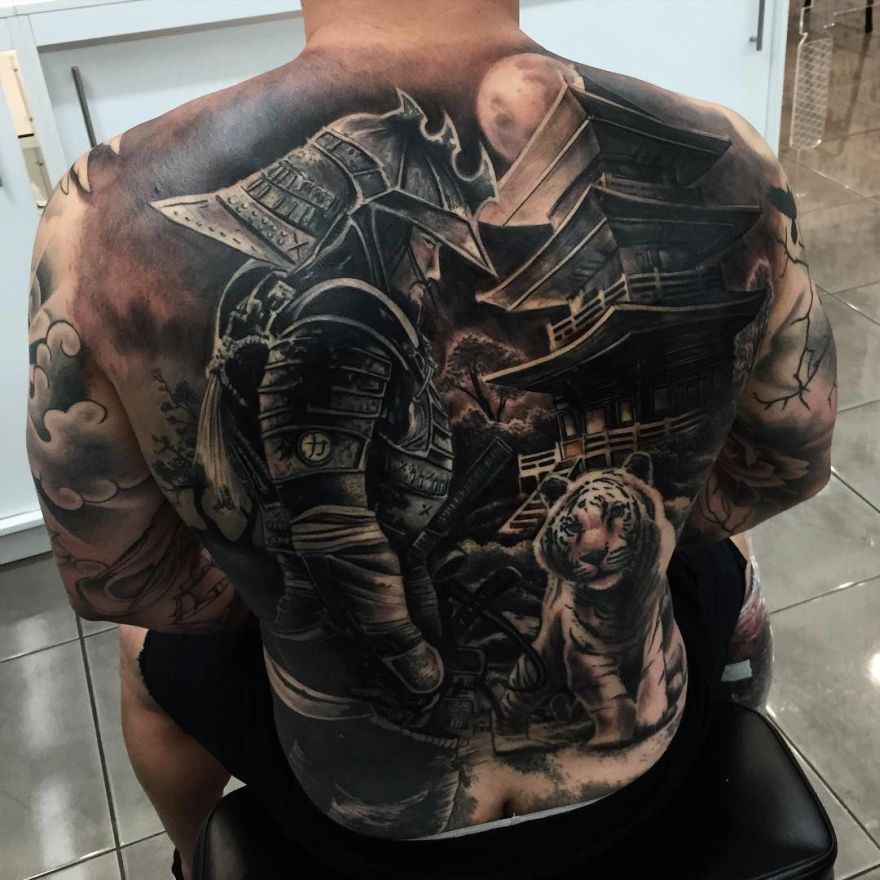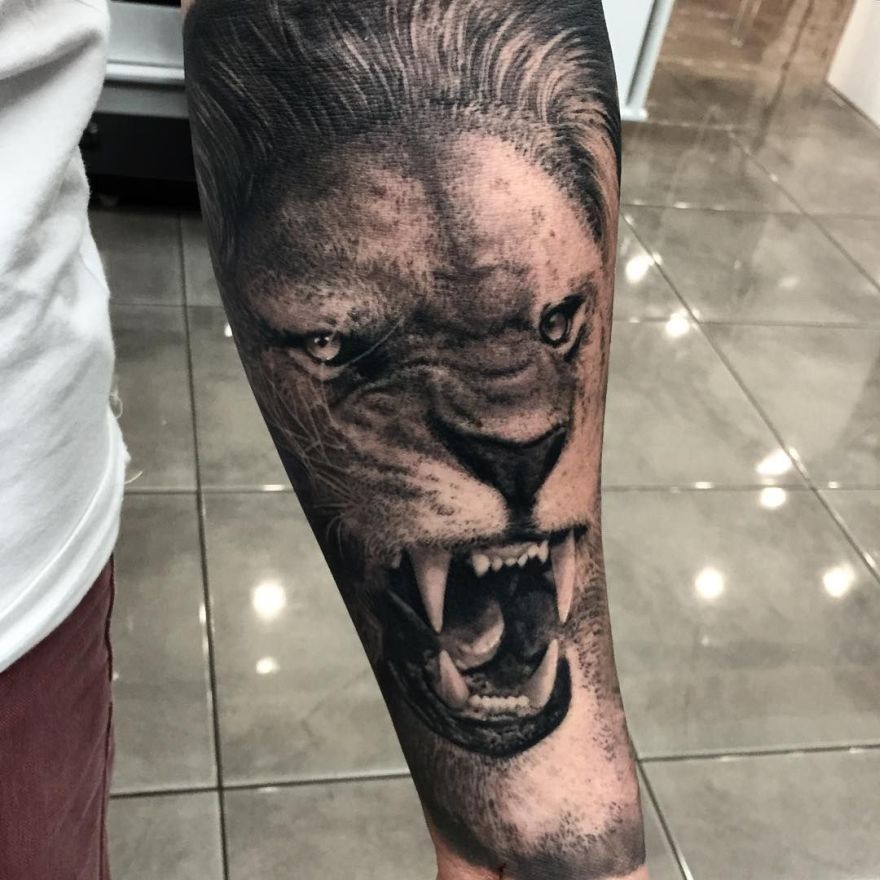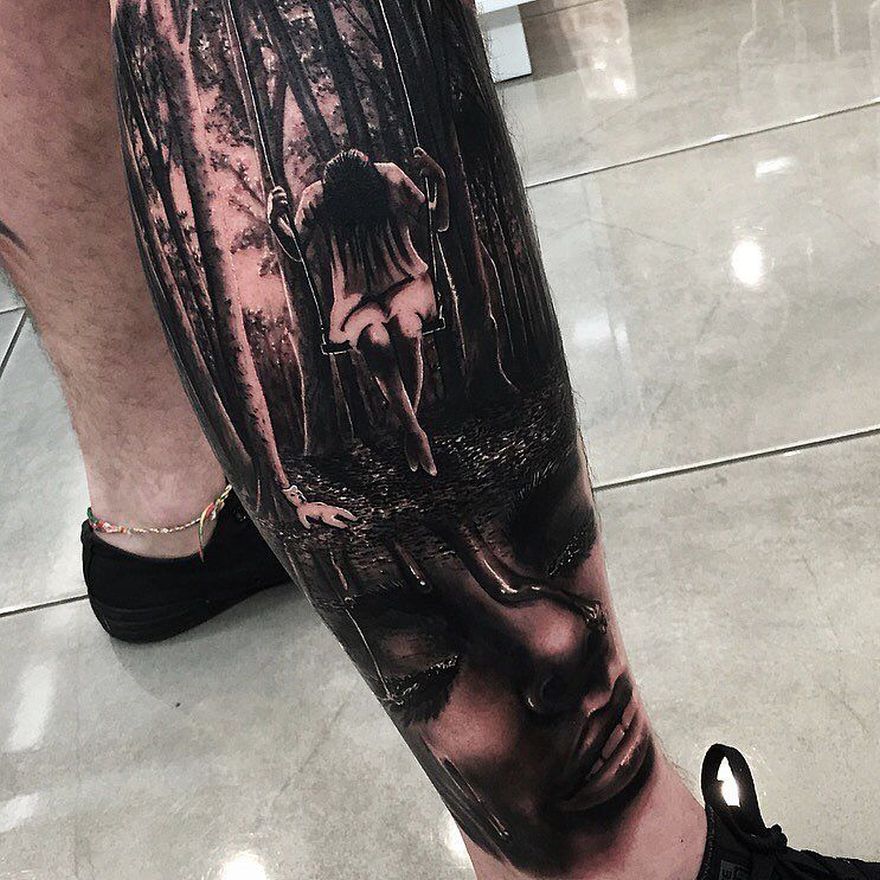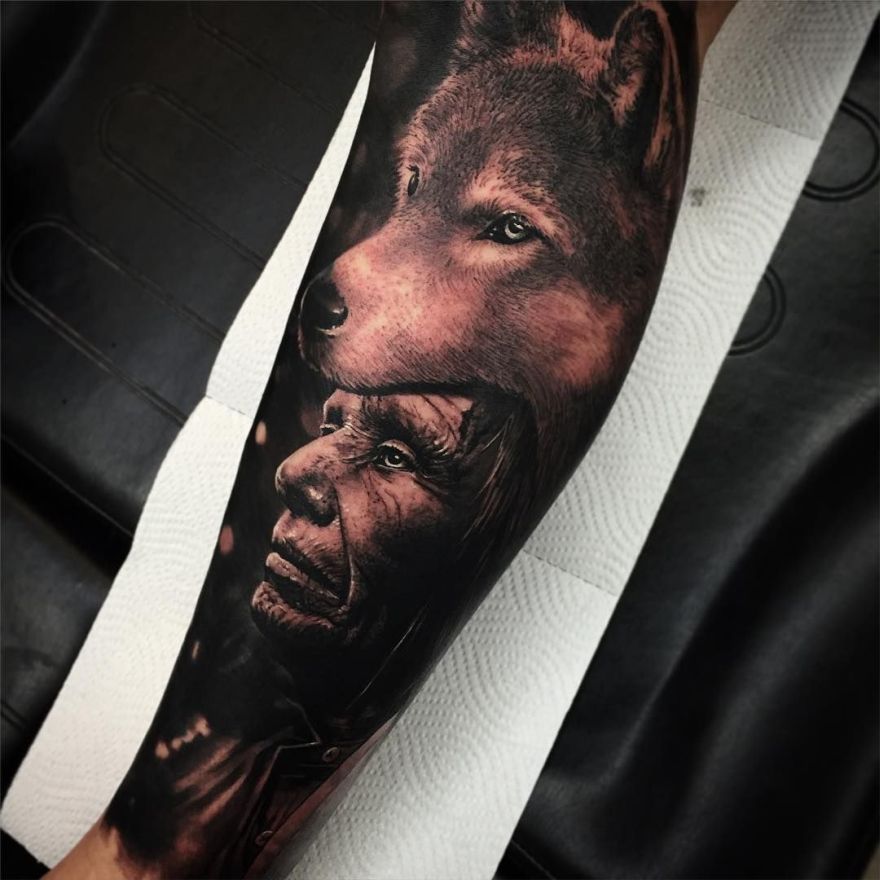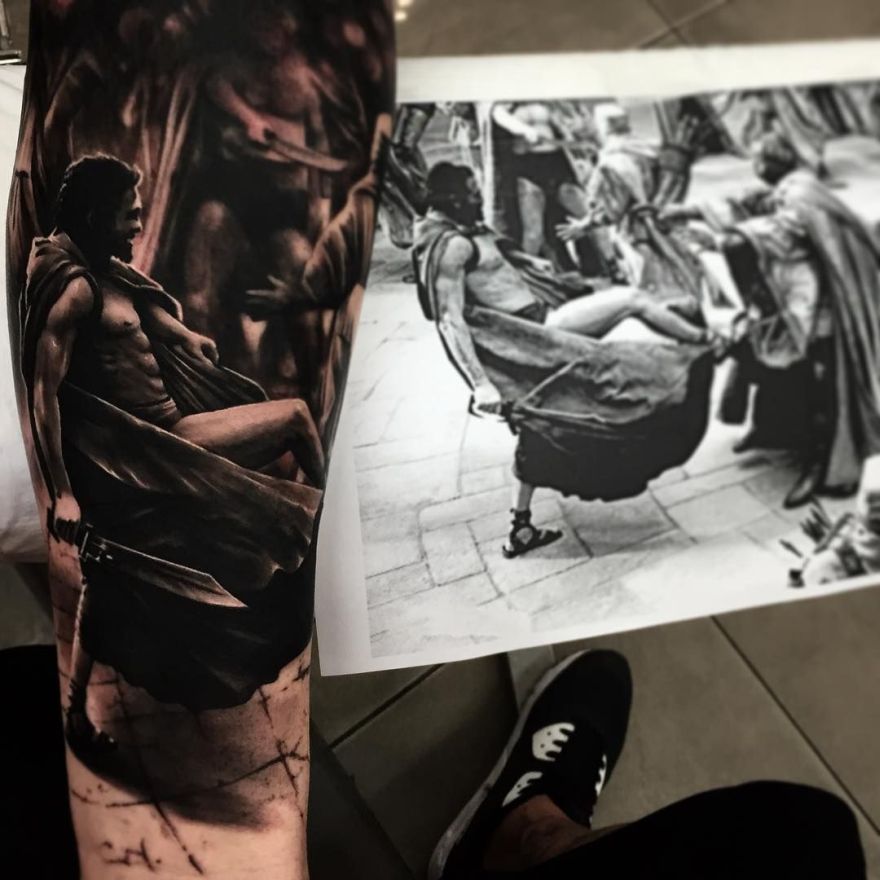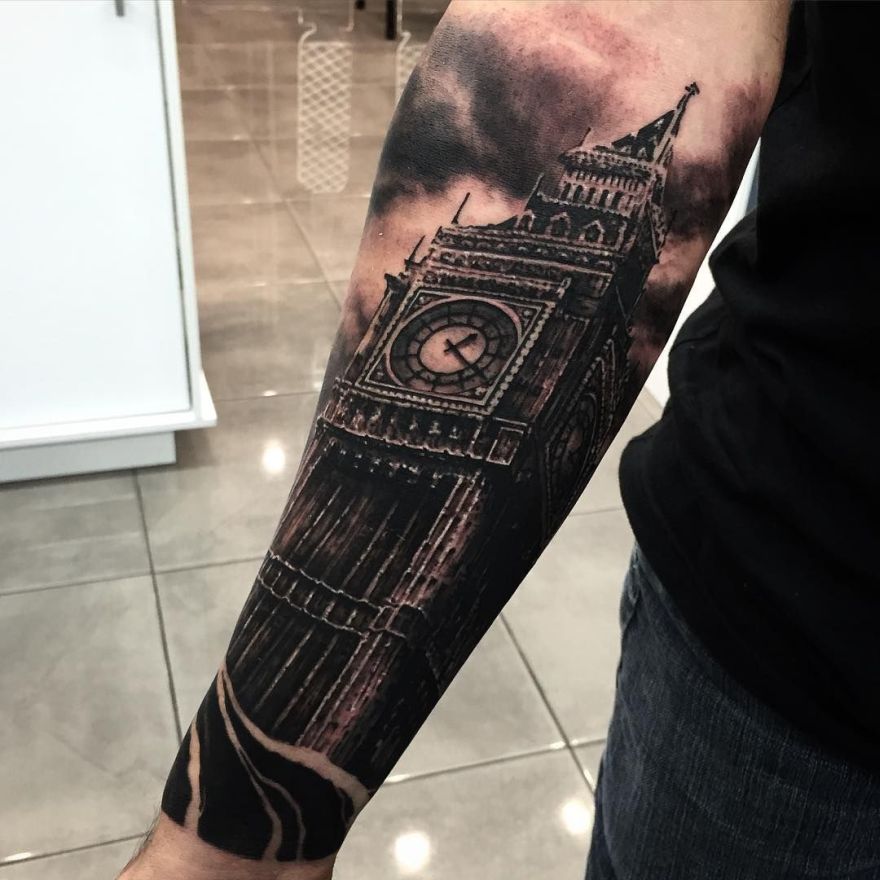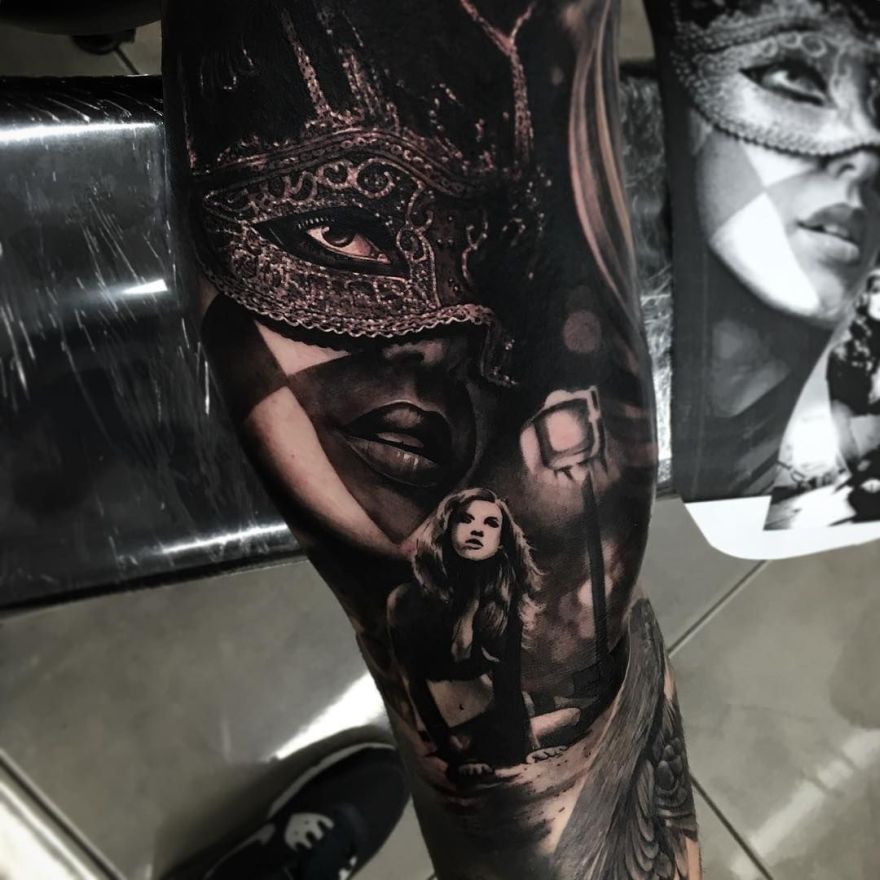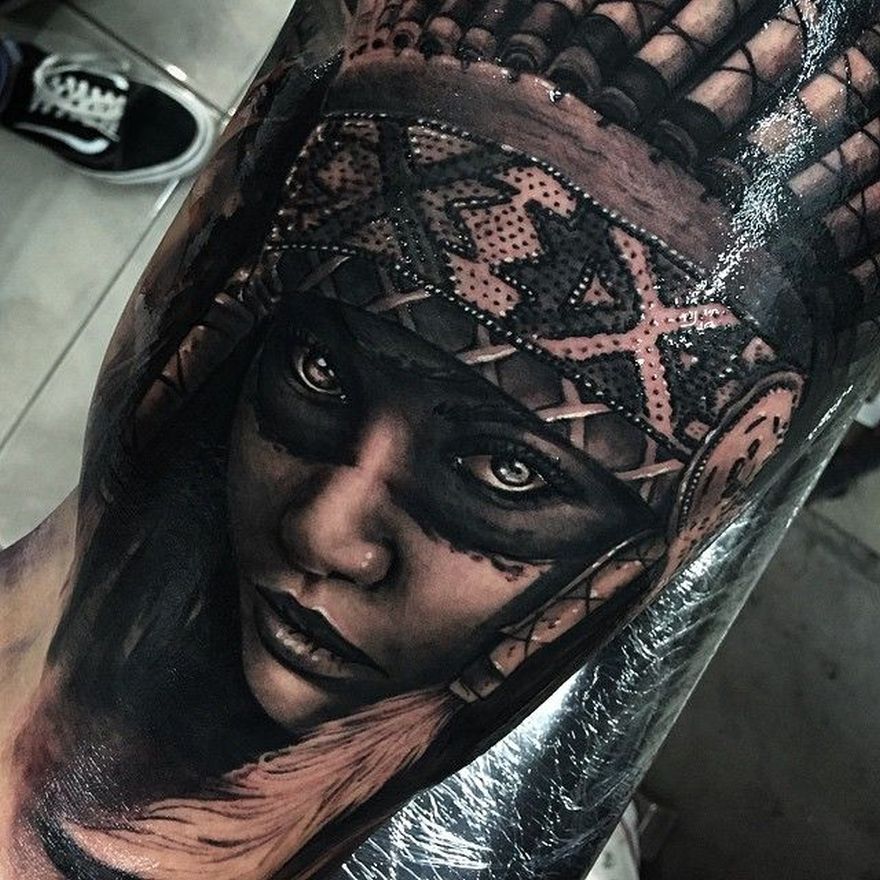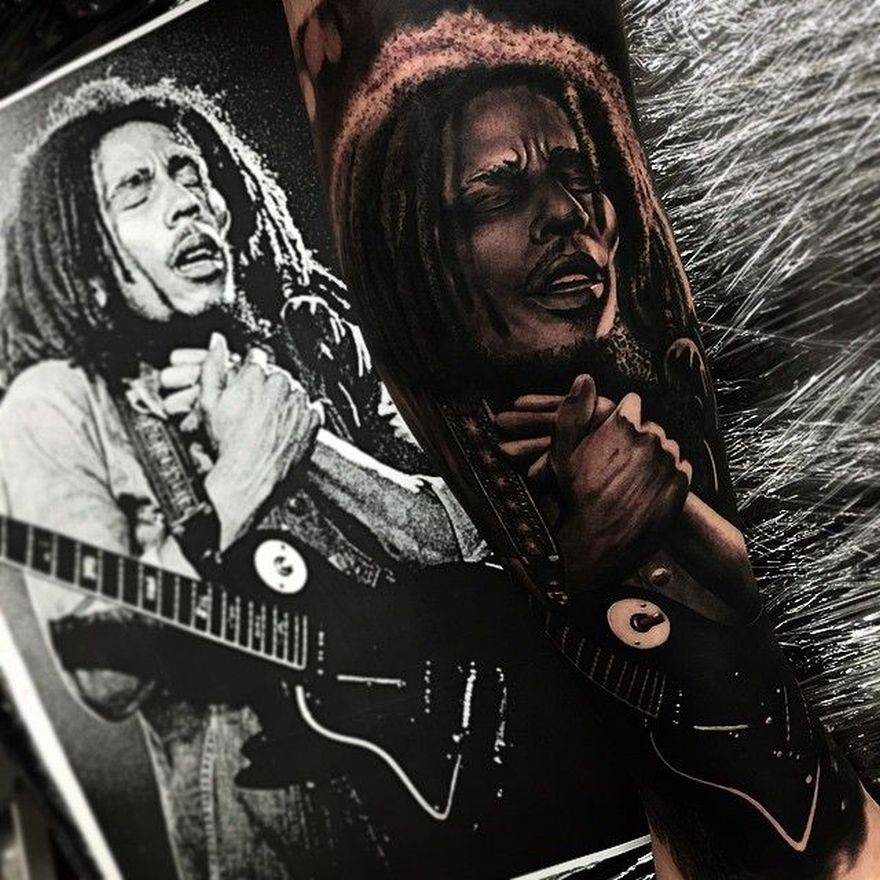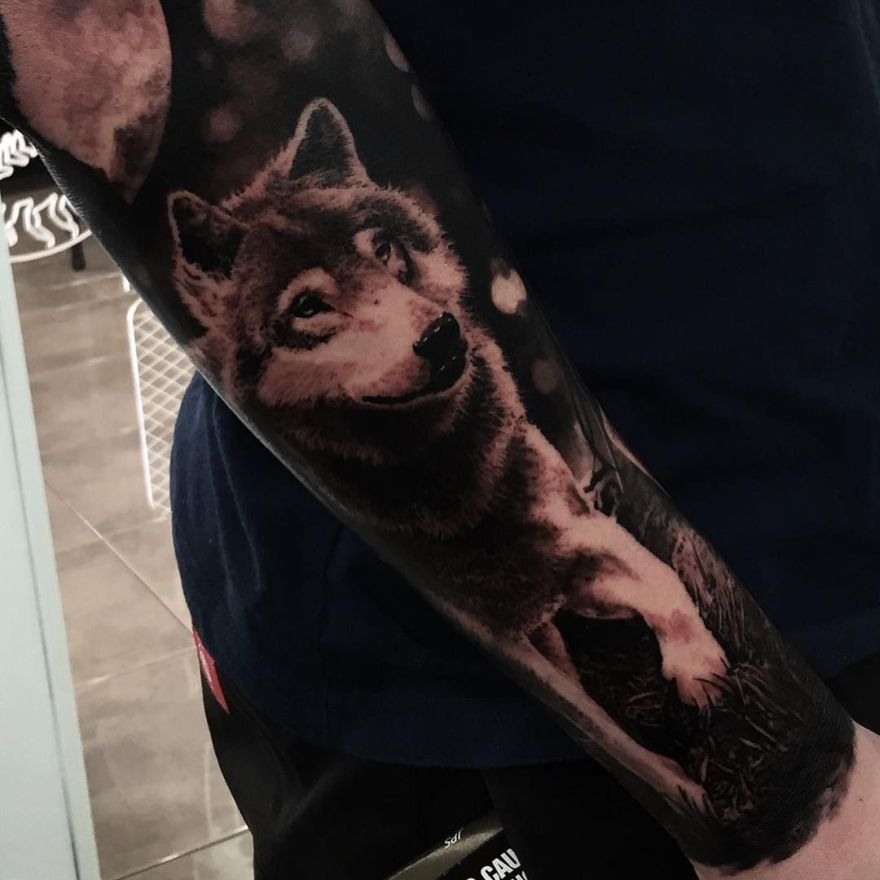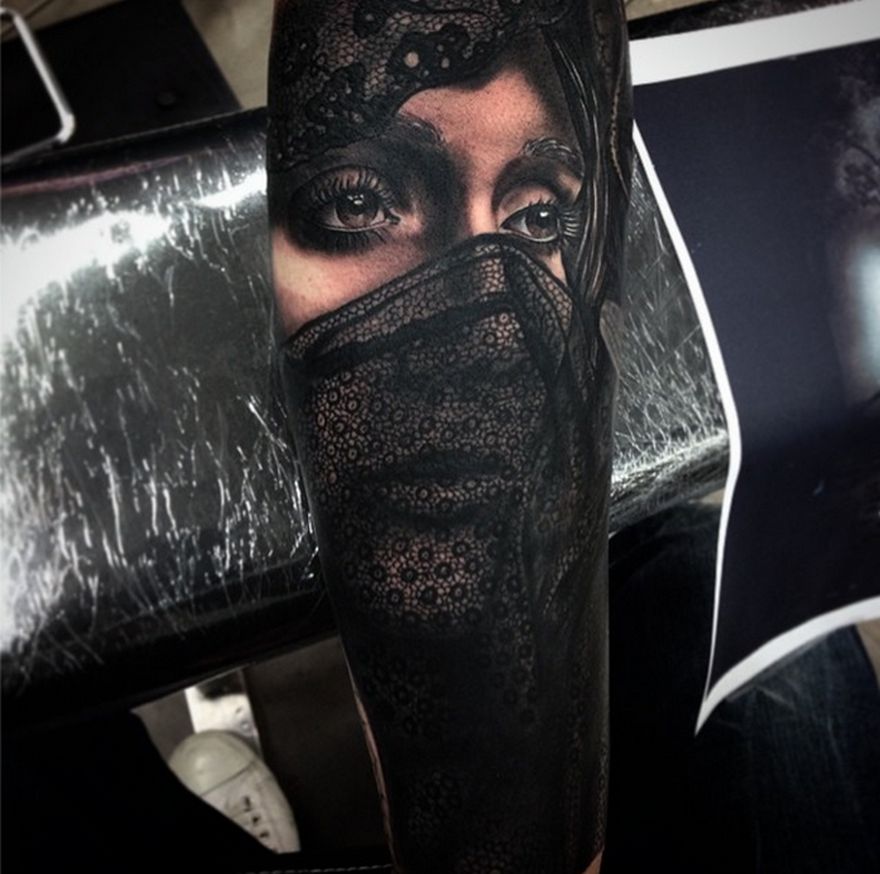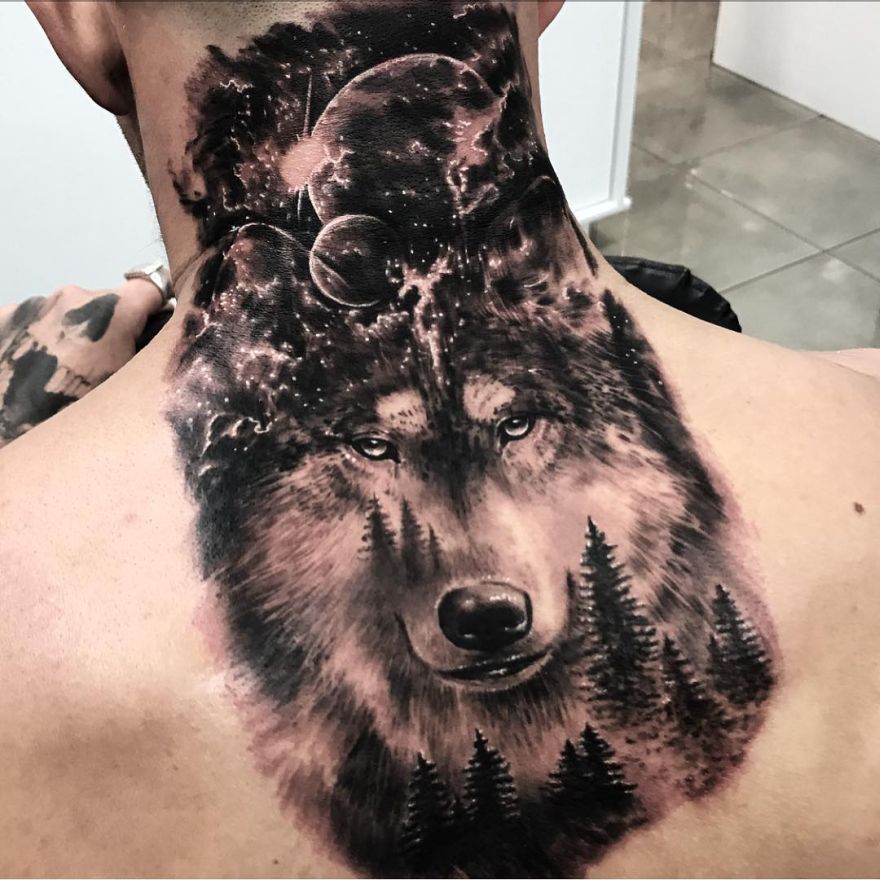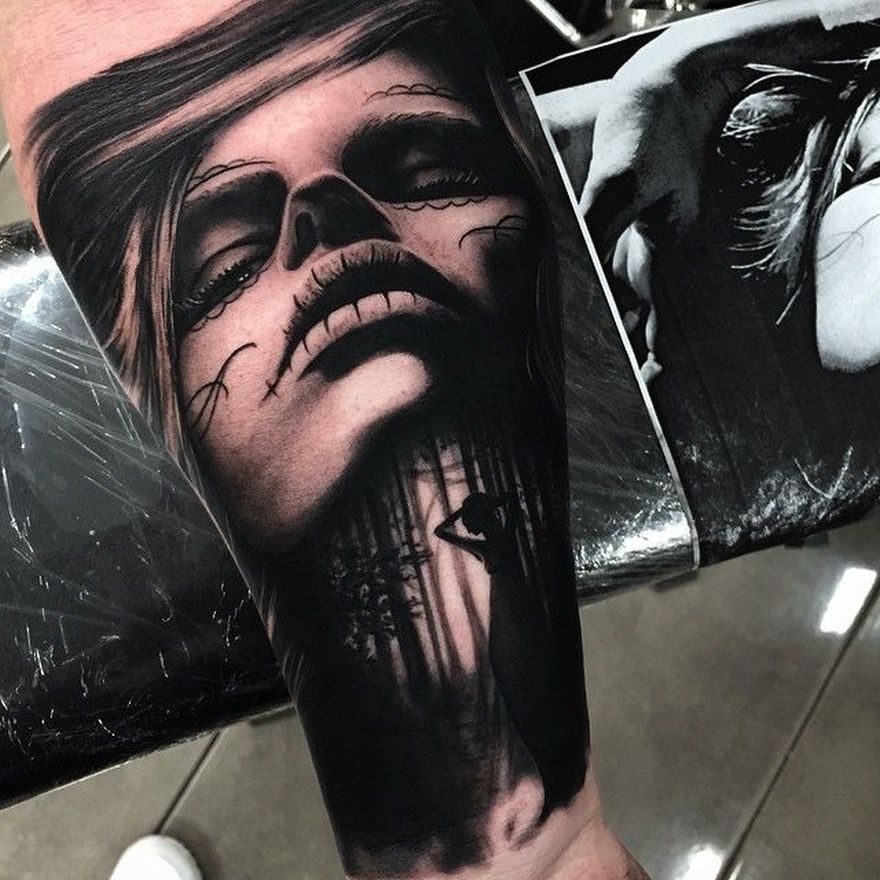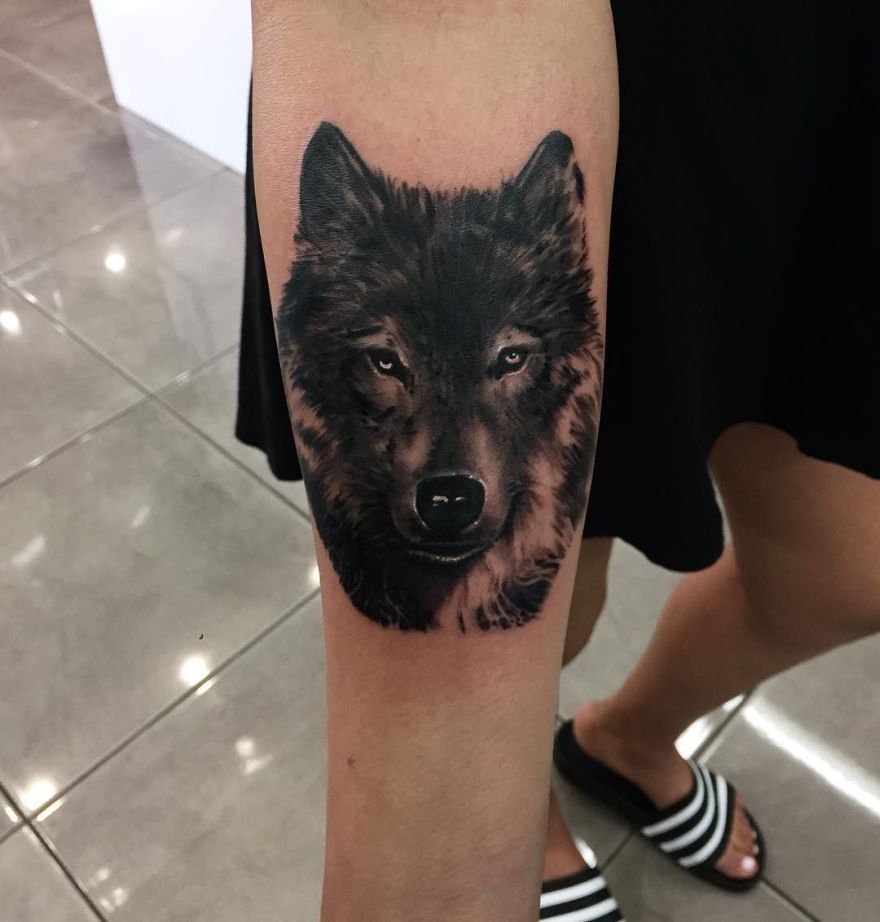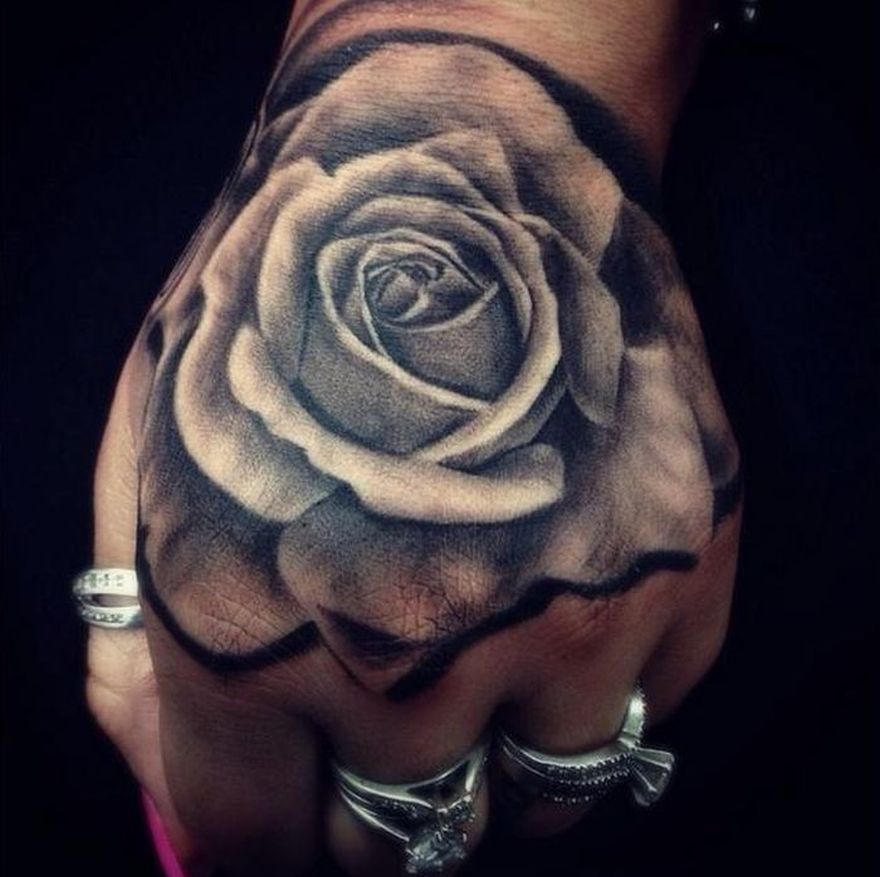 photo © Drew Apicture
Once the symbol of youthful rebellion, anarchist leanings and underground subcultures, tattoos are now pretty ubiquitous. One in five of us now has a tattoo, and most of us have toyed with the idea once or twice. If you've got inking in mind, this is the place to come for inspiration:
• Robson Carvalho Turns His Beautiful Drawings Into Magical Tattoos
• Explosion of Colors: Beautiful Watercolor Tattoos by Koray Karagözler
• These Striking Solid Black Tattoos Will Make You Want To Go All In
• Bumpkin Tattoo Studio, a Great Place to Get Colorful, Cartoonish Tattoos
• Want A Unique Tattoo? Check Out These Colorful and Sketchy Tattoos By Felipe Mello