Explosion of Colors: Beautiful Watercolor Tattoos by Koray Karagözler
Whether you're looking to get your first ink piece or add the finishing touch to a full sleeve, we have a ton of great tattoo ideas that will help ensure you're getting the best body art for you. We're constantly promoting skilled artists from around the world, ink masters that honor the profession, taking it to a whole new level. For today's collection of inspiring tattoos we're going in Turkey, a place where the tattoo industry is gaining so much momentum, home of one of the world's finest watercolor tattoo artists – Koray Karagözler.
Roll up your sleeves: Koray Karagözler creates one-of-a-kind watercolor tattoos that will take your breath away
Watercolor tattoo artists have gone viral on internet for some years now, seducing more and more ink addicts. And with more insanely talented artists getting into the game every day, watercolor tattoo designs are only getting cooler. It's time to shine the spotlight on Koray Karagözler, a Turkish artist who is creating his own unique corner in the world of watercolor ink pieces.  Karagözler's style is super distinctive and may not be for everyone, but whether you want his art permanently inked on your body or not, there's no denying it's seriously beautiful.
Born in 1985 in Stuttgart, Germany, Koray Karagözler moved in Antalya, Turkey, where he currently lives and works. Koray studied sculpture and conceptual art at Faculty of Fine Arts in Antalya and has what it takes to create amazing watercolor tattoos, a new area of ink that requires a special set of skills to execute. Karagözler offers two essential things for a tattoo: originality and craftsmanship.
Karagözler's portfolio primarily features nature-inspired forms and animals. Sometimes his ink pieces are purely abstract. Others are surreal images of an altered reality. Koray achieves his distinct contemporary style by merging painterly depictions with geometric  shapes and a vibrant color palette. The lines and forms that he creates with watercolor are highly expressive and add an emotive, energetic appeal to his art works.
If you're looking for a good artist for a watercolor ink piece, Karagözler has the skills to execute blazing results. His unique tattoos are a true credit to the profession, so be sure to check them out in the image gallery below.  You can find more works from Karagözler's portfolio on Instagram, and if you'd like your own watercolor masterpiece, you can visit the artist in his Antalya-based studio.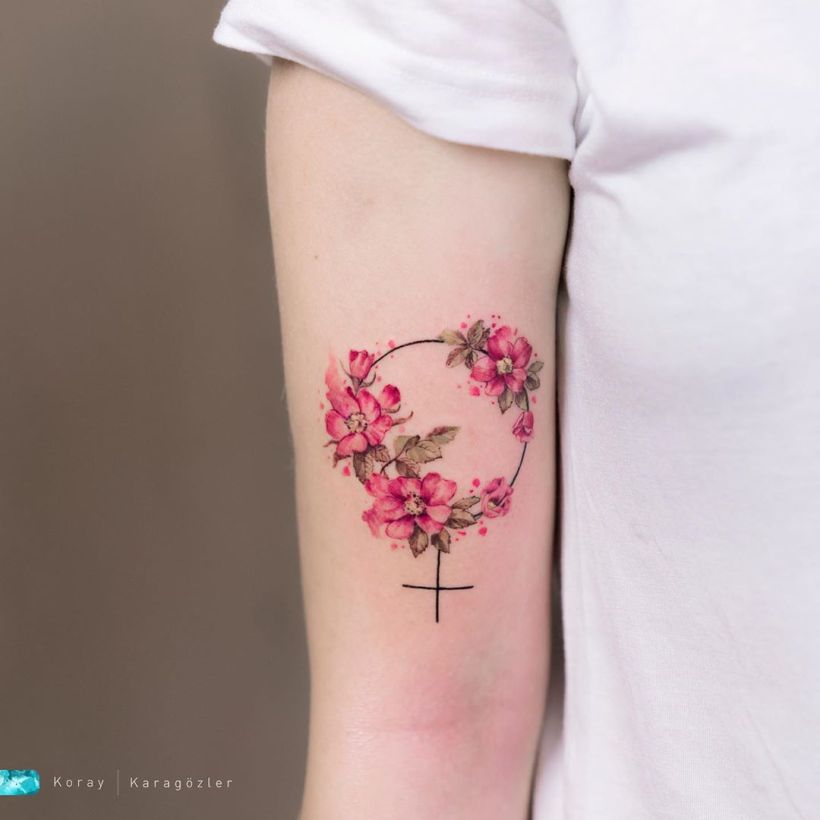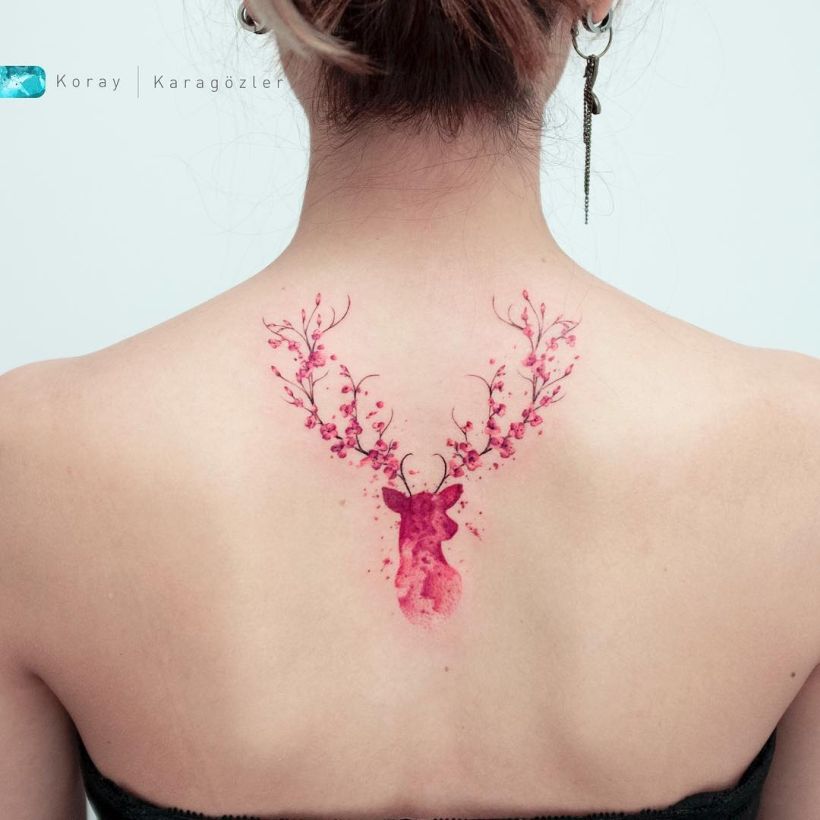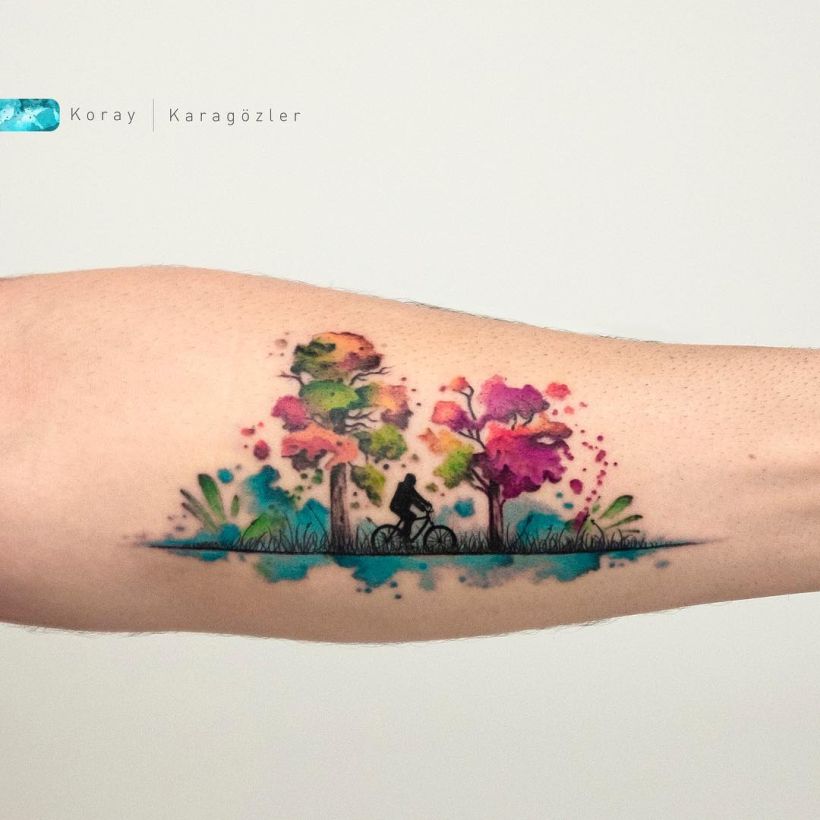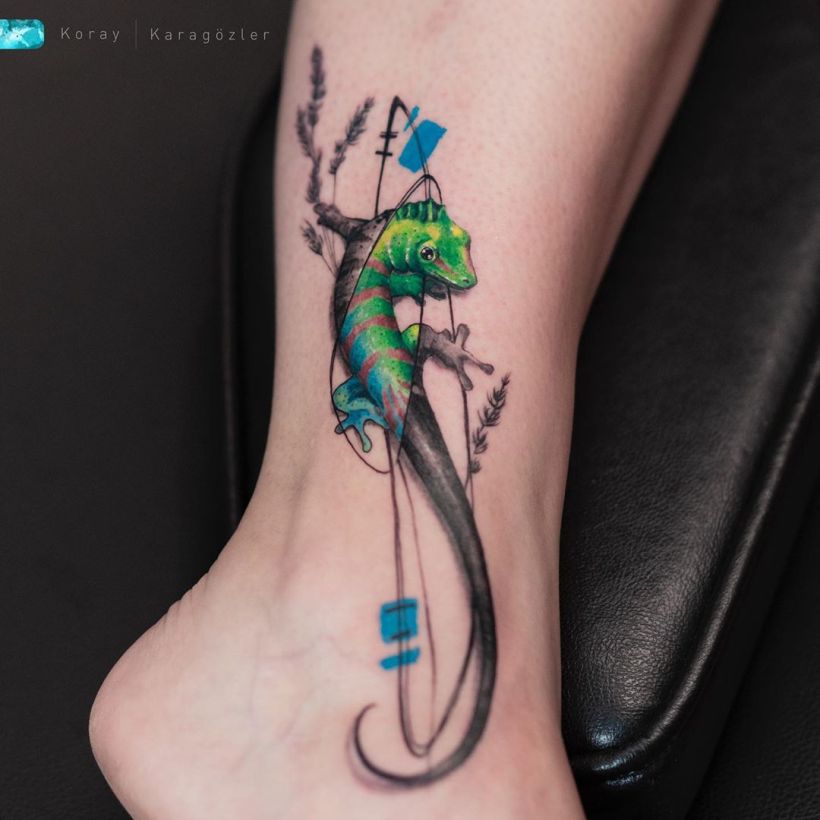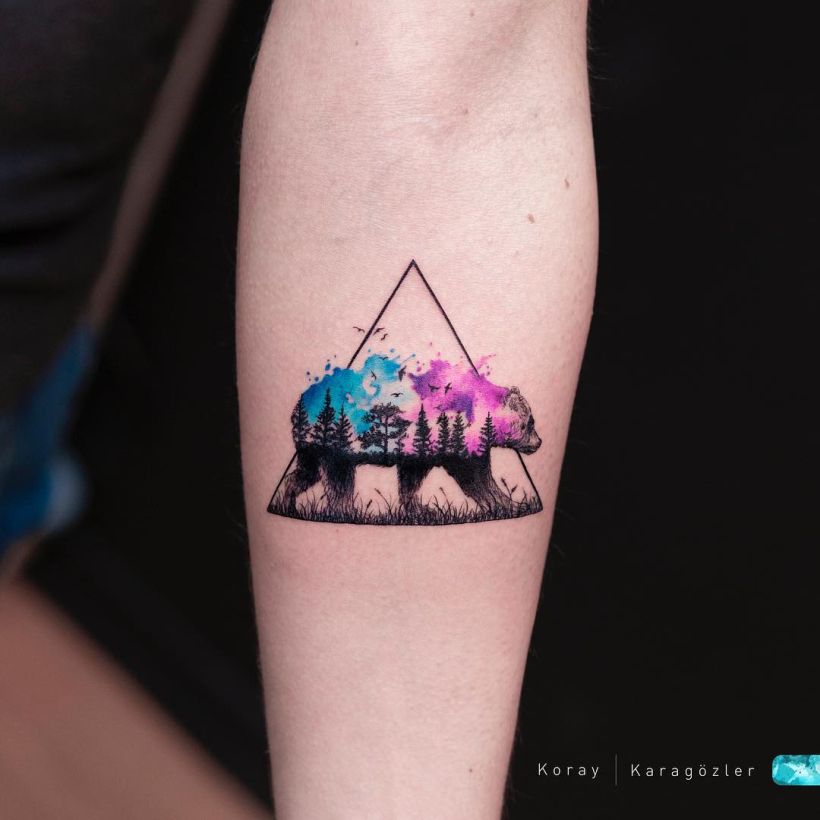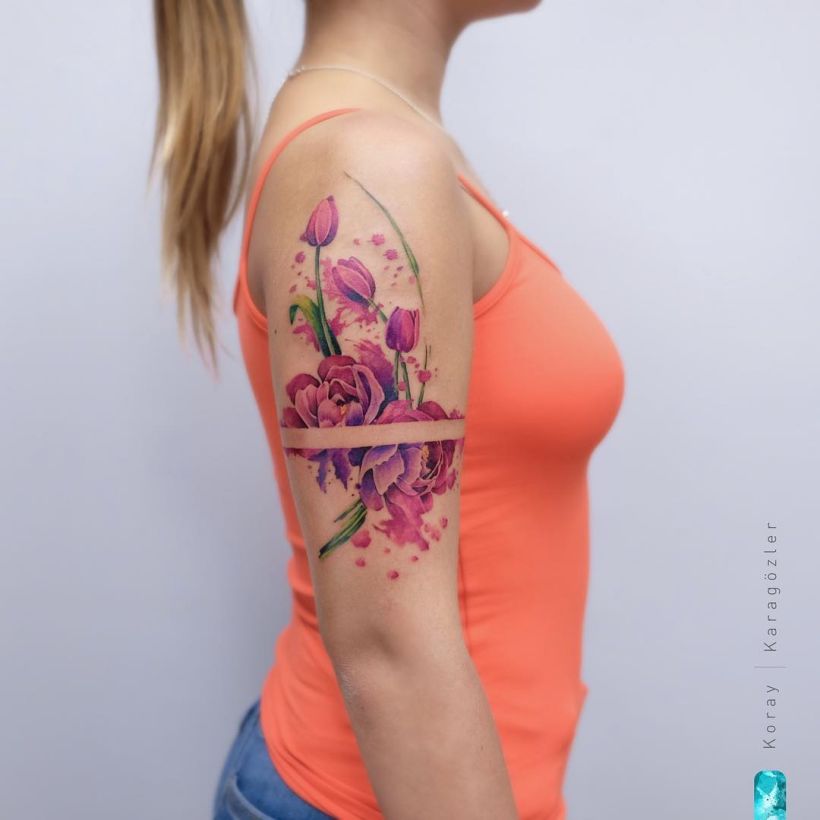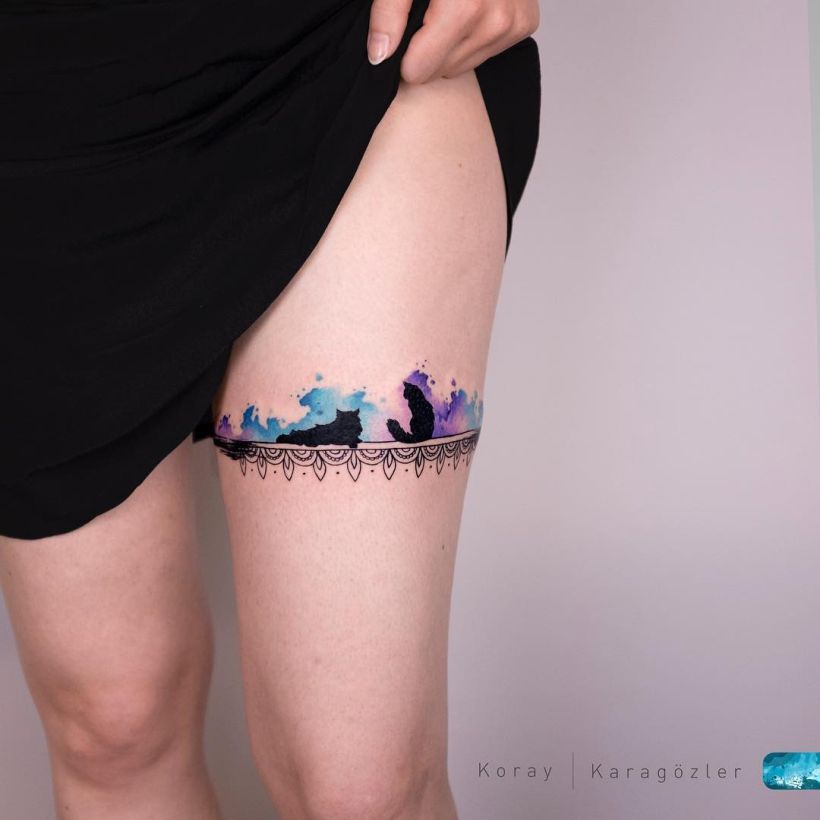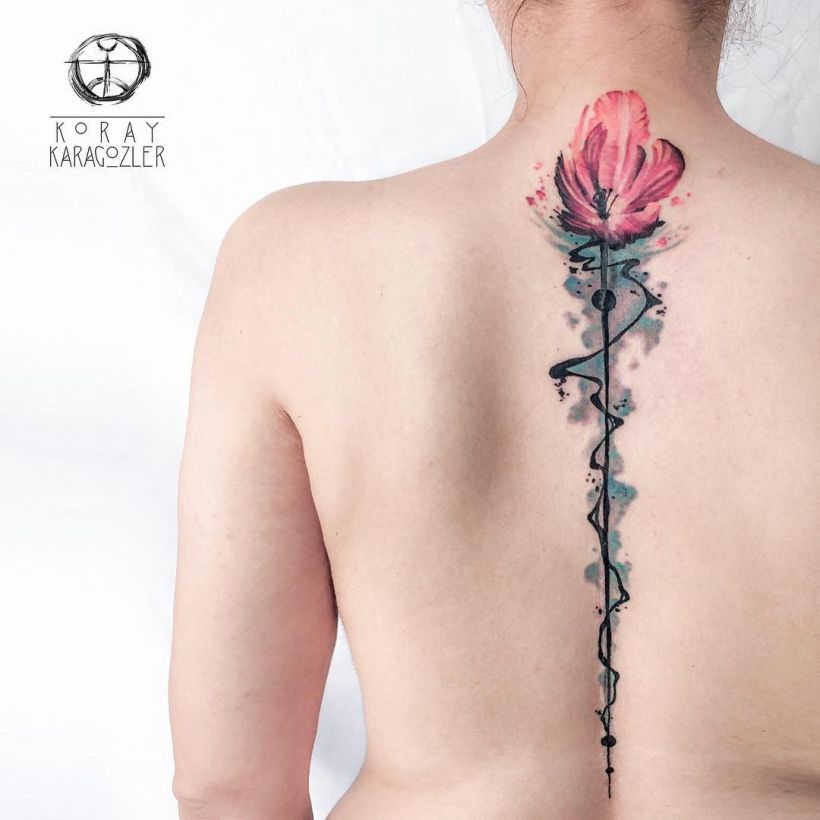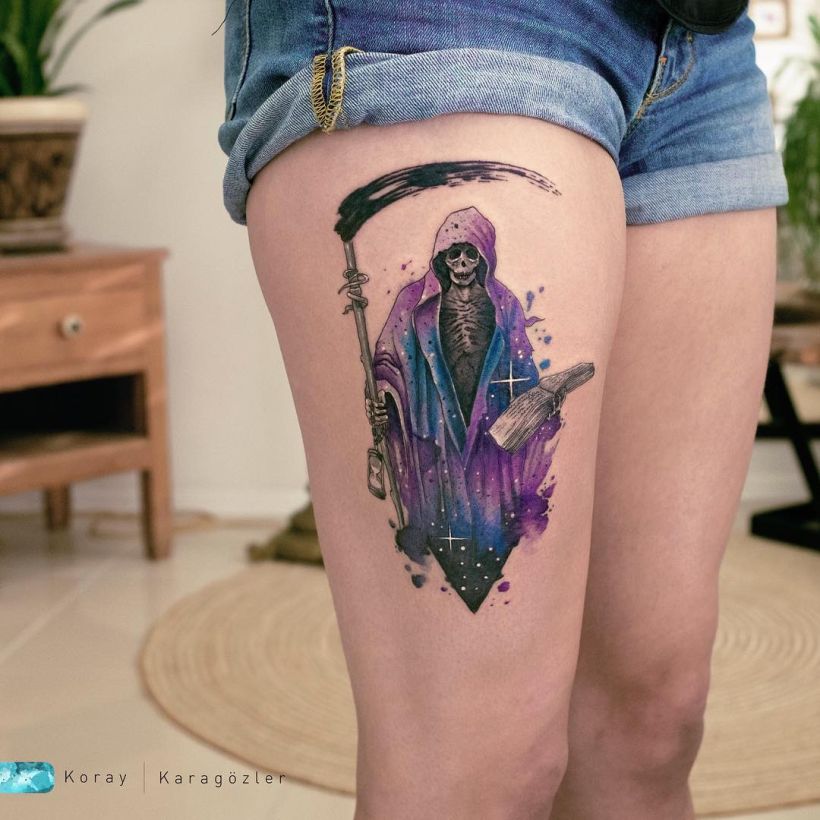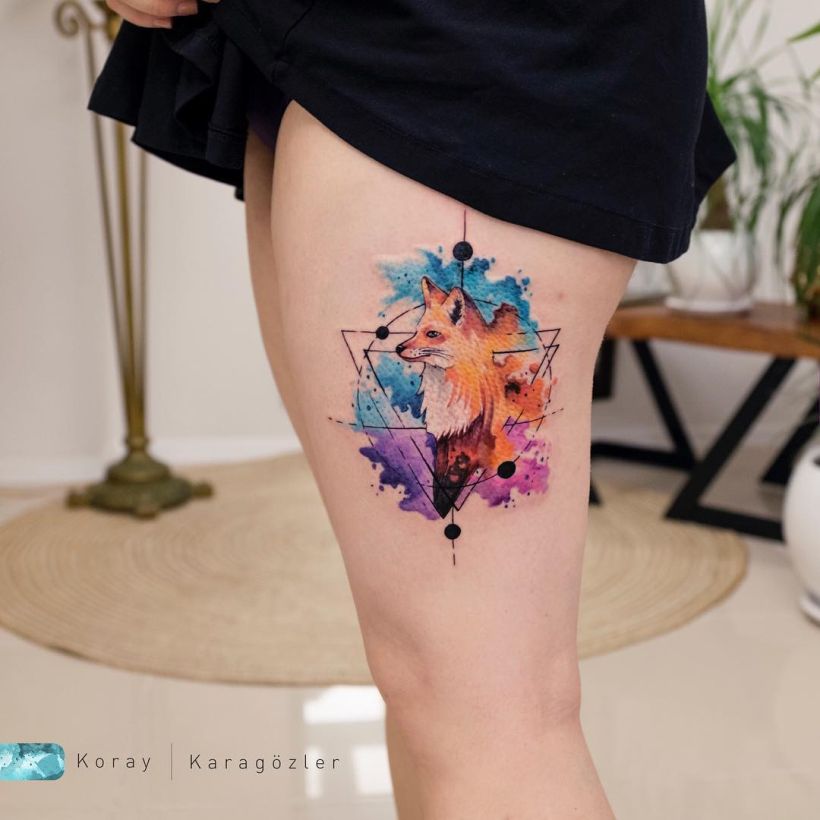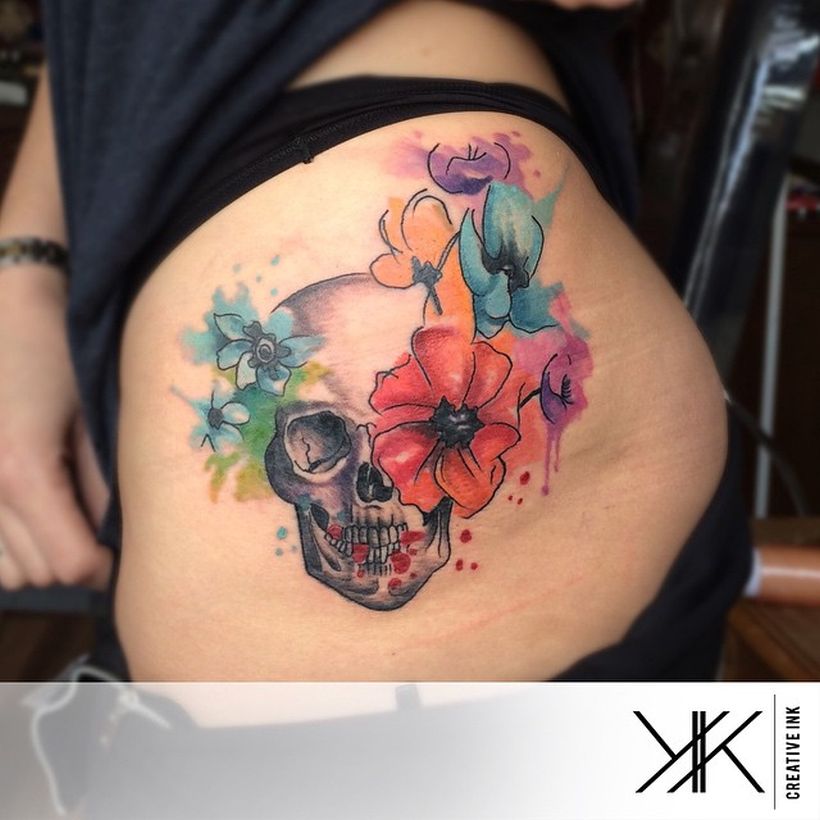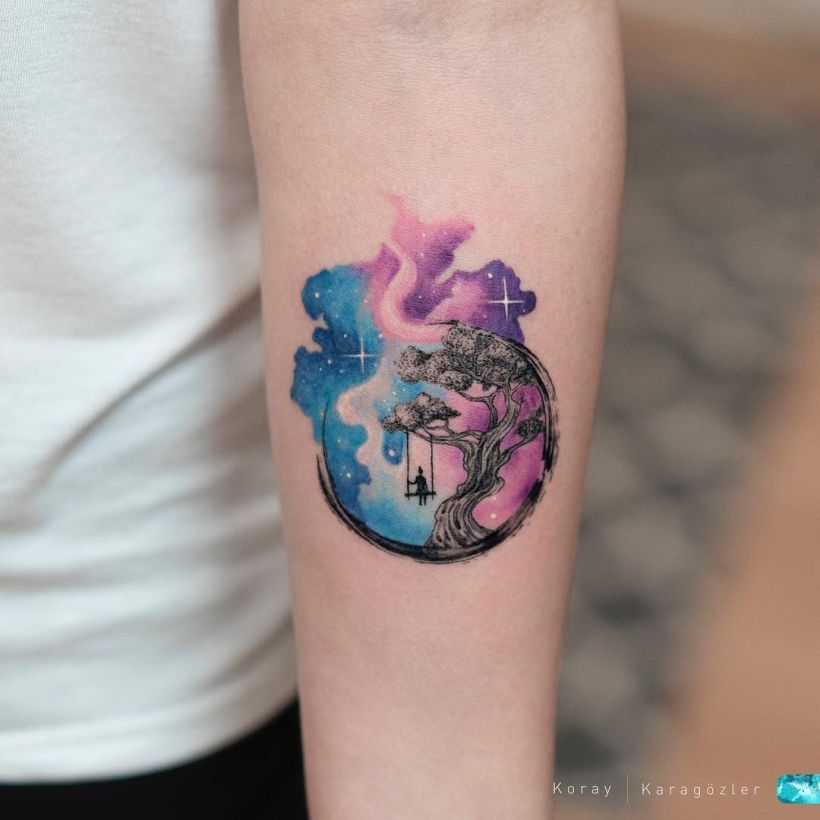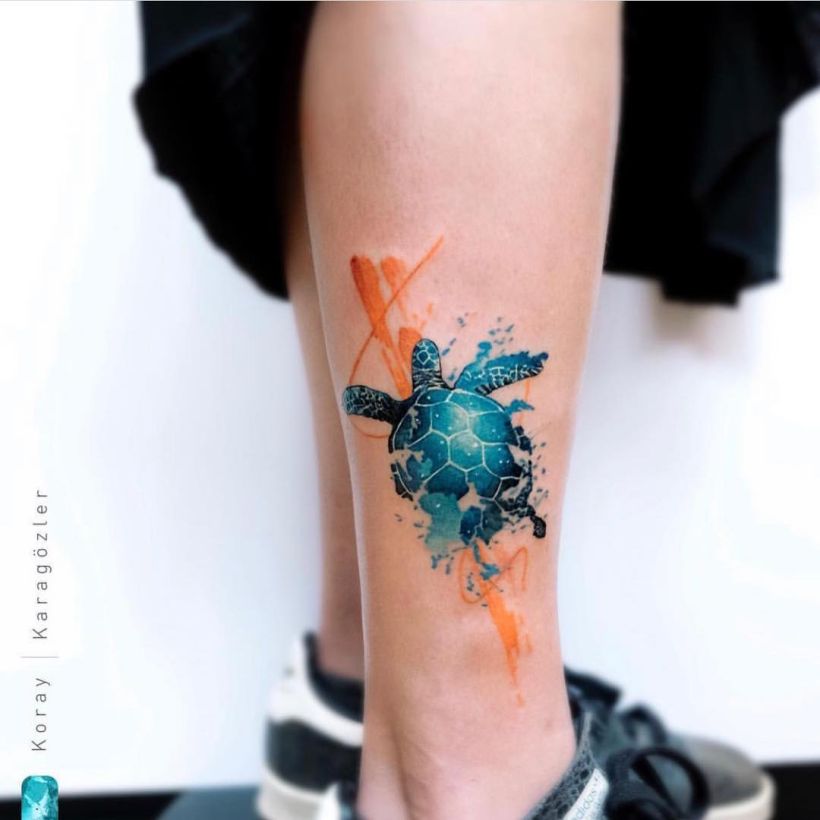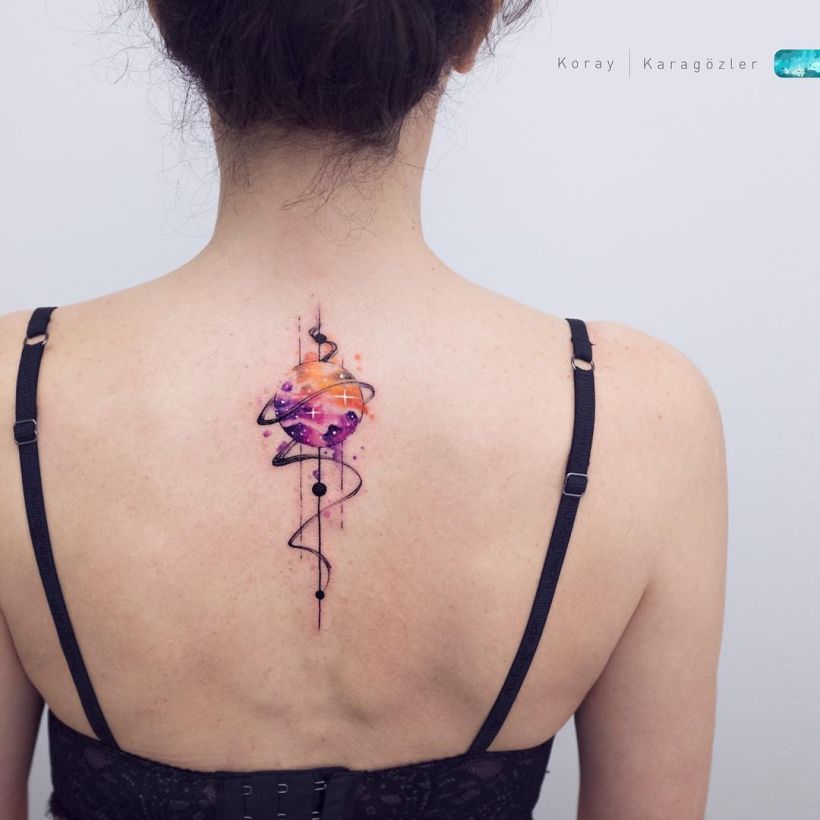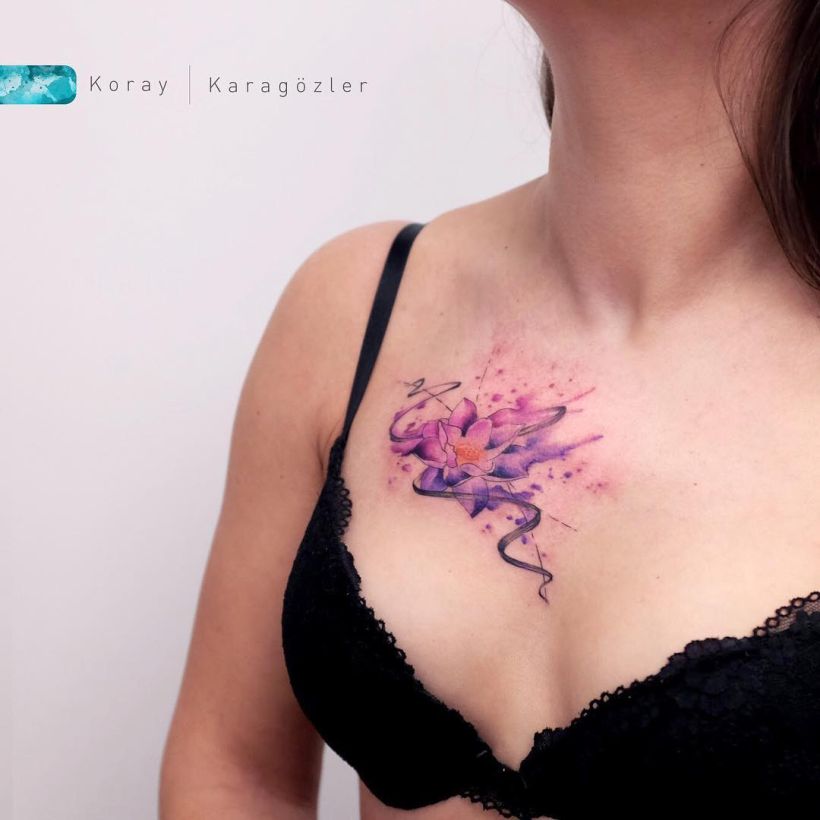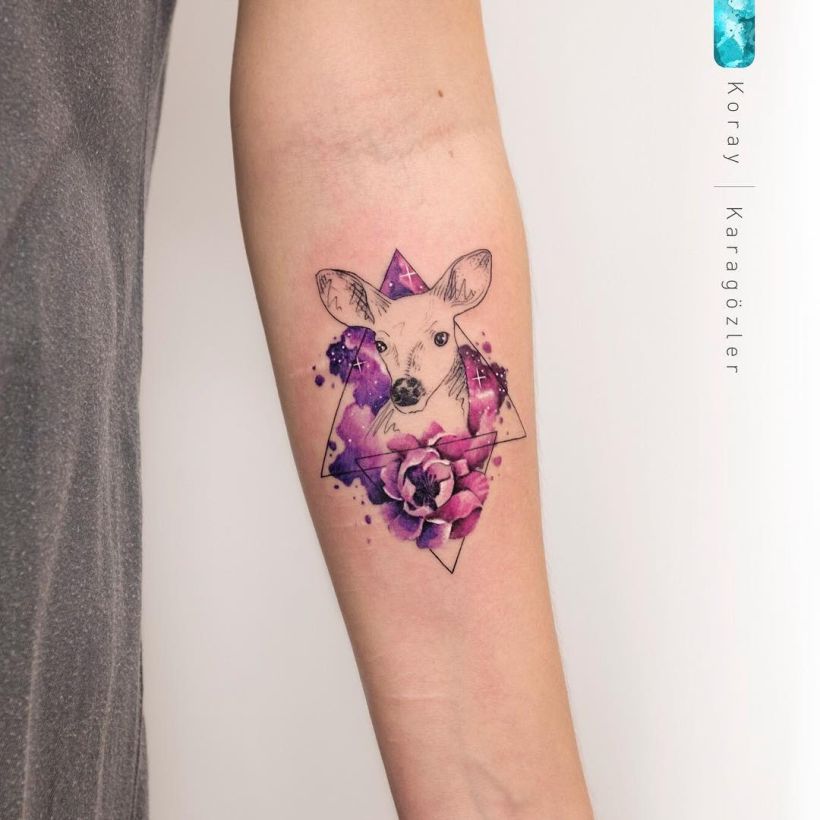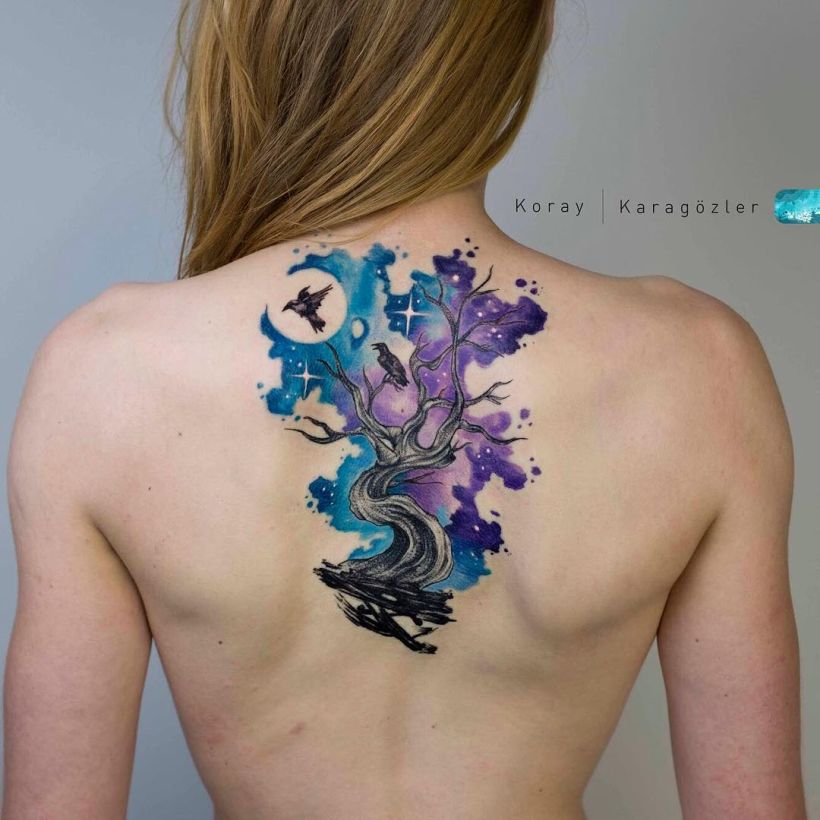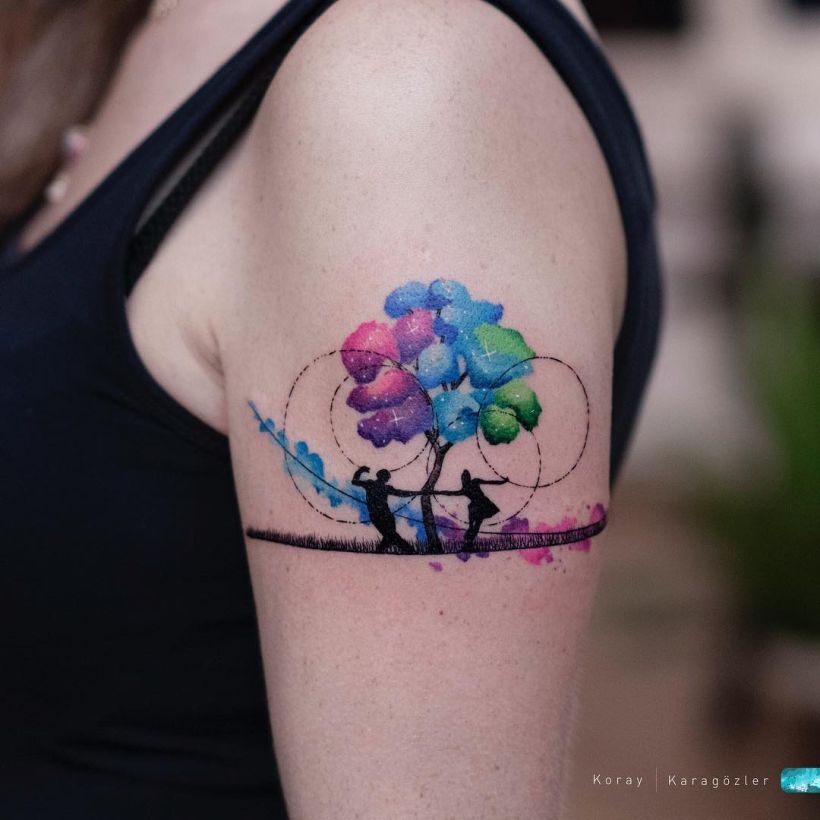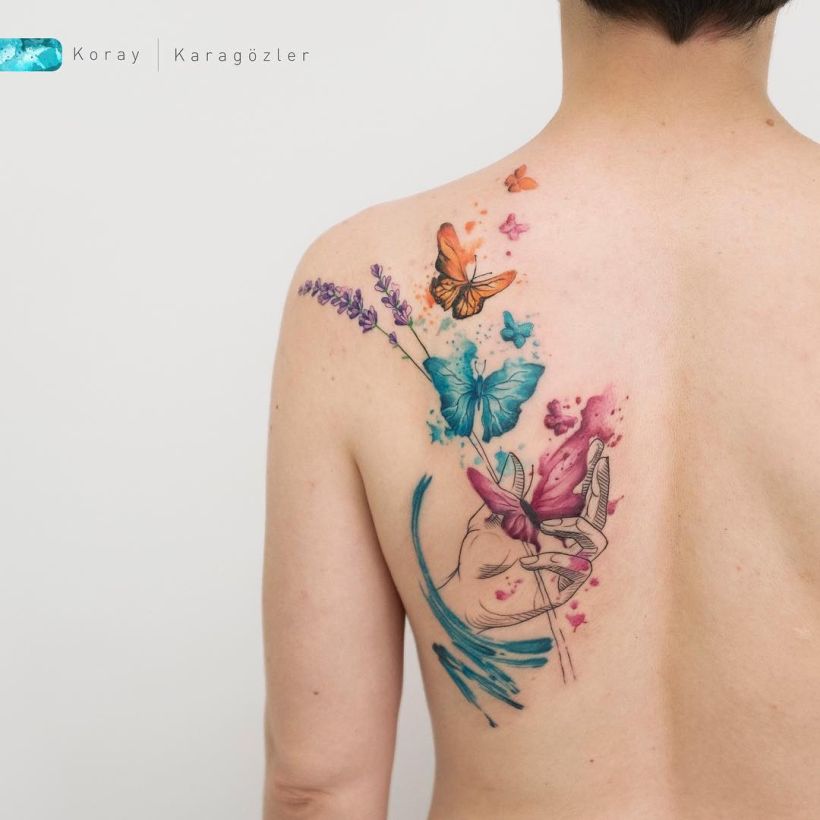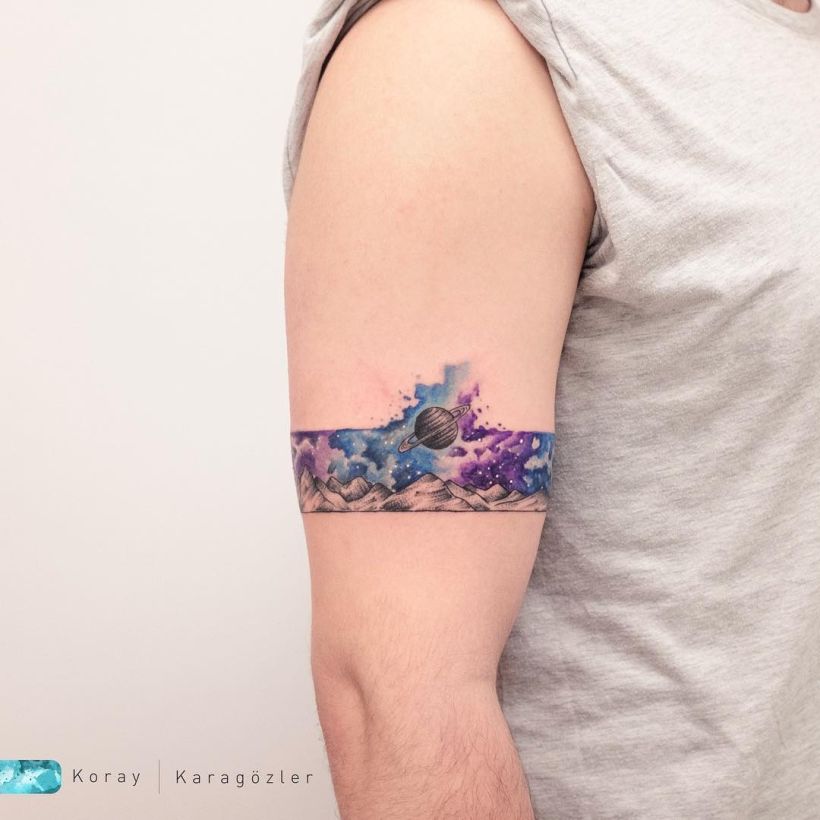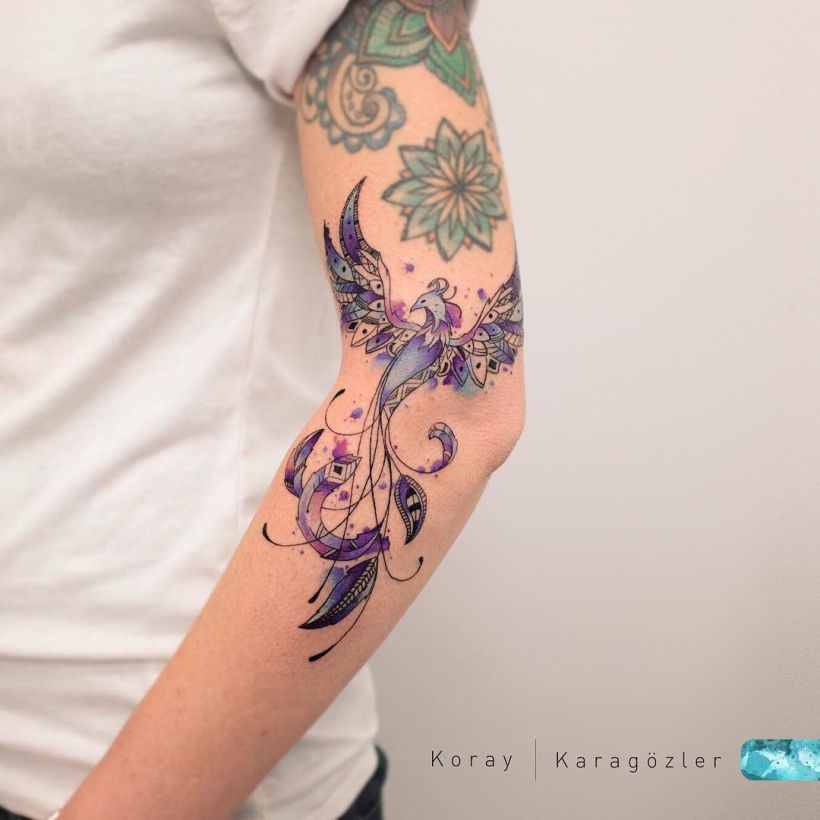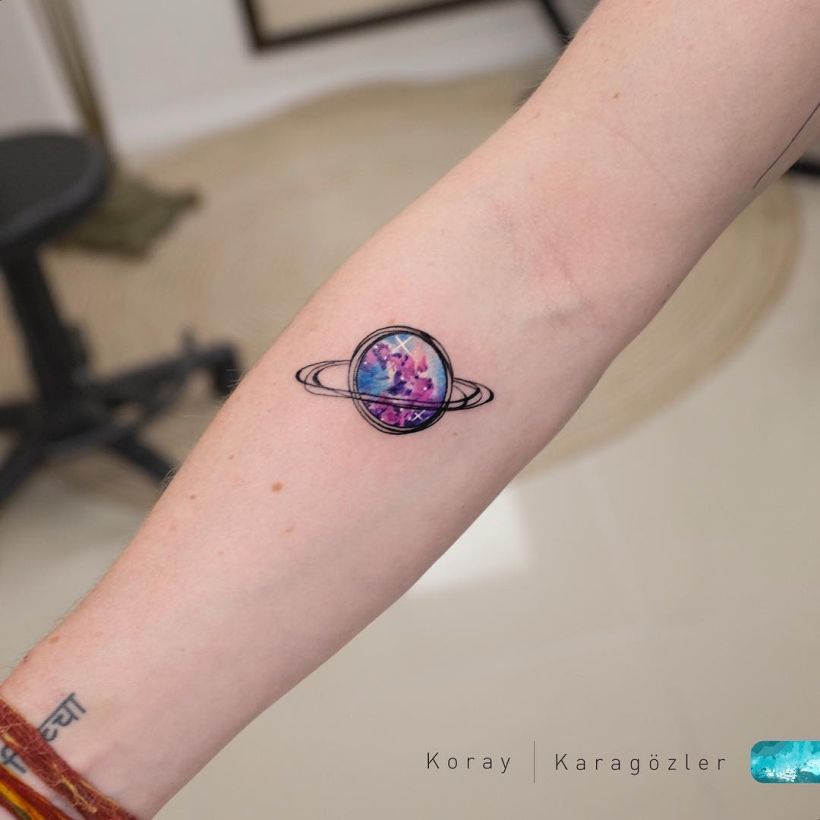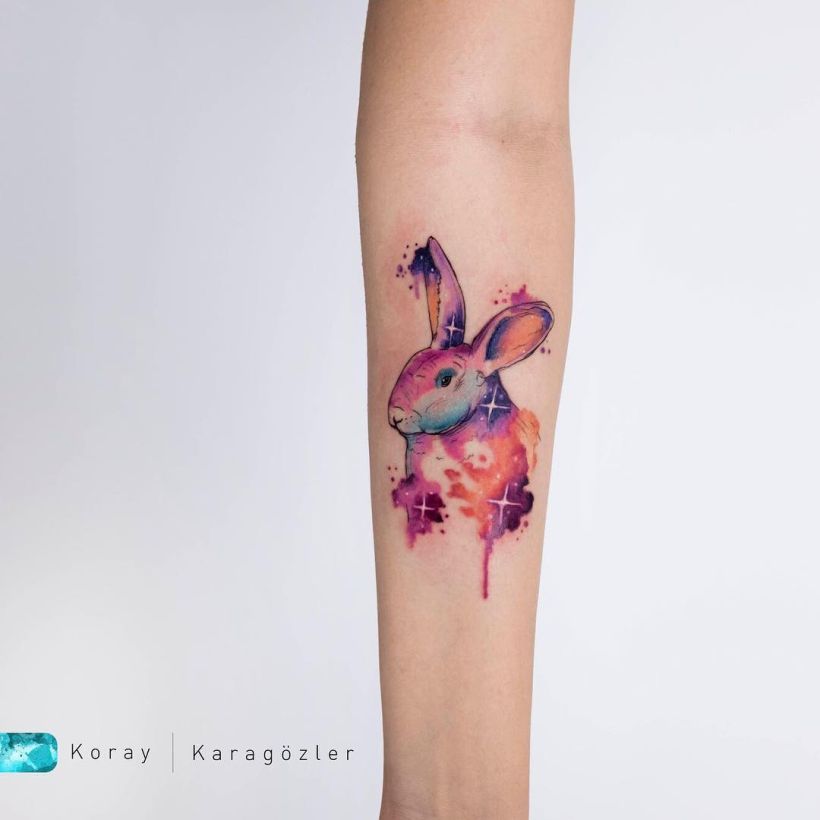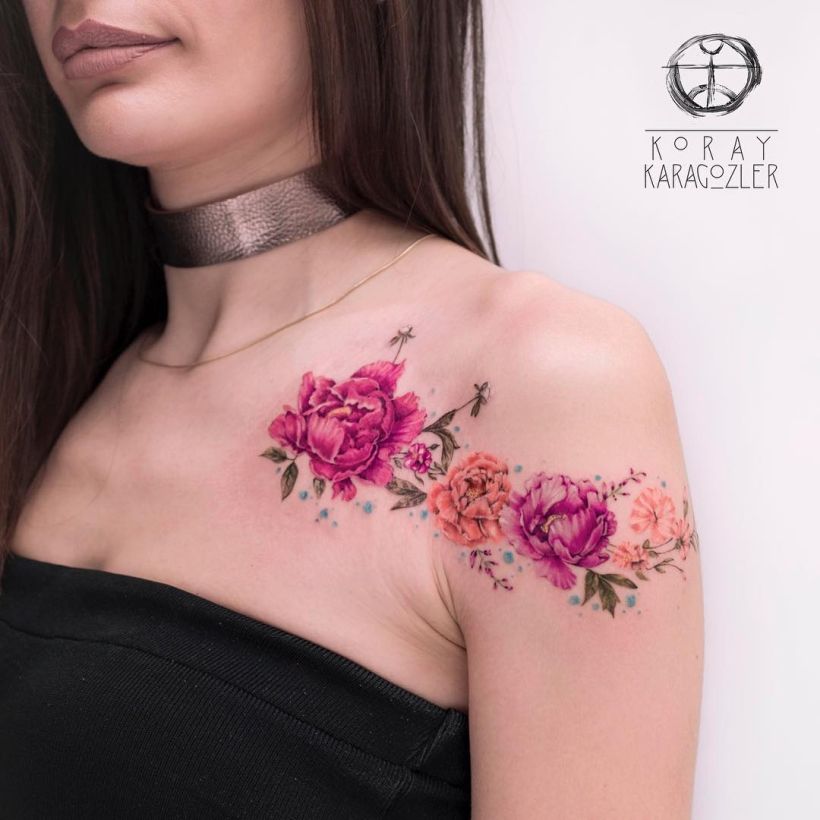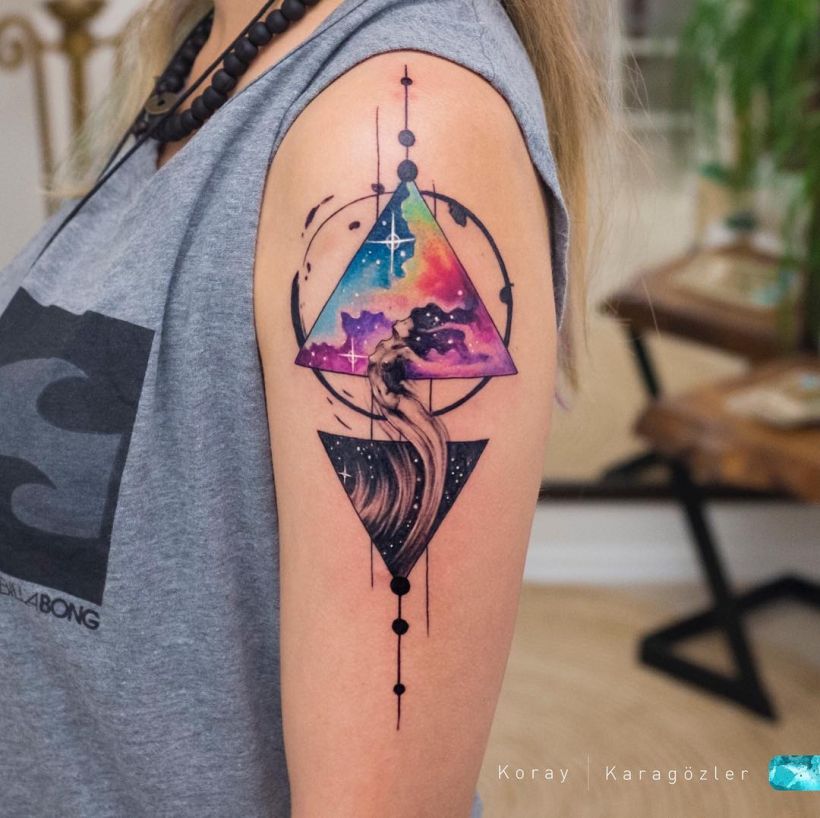 photo © Koray Karagözler