Realistic Tattoos with Morphing Effects by Benji Roketlauncha
Whether you're covered in tattoos or prefer to remain ink-free, there's no denying tattooing is an art. Like any other art form, tattooing comes in many different styles. And we believe that these styles will continue to grow even more diverse and creative as more young and talented artists get into the trade. Australia based artist Benji Roketlauncha Ortega is one of those tattooists leading the medium in new directions. He's one of the most impressive realistic tattoo artists nowadays not just in his home country, but all over the world, too.
Benji Roketlauncha creates insanely realistic tattoos with double exposure effects
Benji Ortega plies his trade at Monarch Tattoo Studio in Sidney, Australia – the perfect place to get a timeless tattoo that will always be in style, even if you run wild with a time machine. With an eye for creativity and a meticulously detailed hand, Roketlauncha creates mind-blowing black and grey realistic tattoos that seem to jump to life on the skin. Besides the crazy amount of detail and astonishing technique, there is a morphing effect in much of his work that brings the wow factor.  A master with the gun, Benji has works that range from portraiture to wildlife or to any fantastic idea that a customer could ask him. Regardless of the subject, all of his work is precisely executed and wonderfully graphic in nature.
With his huge talent for black and grey realism – a style that isn't so easy to pull off – and with his creative double exposure effects, it's not surprising that Ortega has gained a strong following online. He is one of those tattoo artists who constantly takes our breath away when we see his work pop up in our Instagram feed. As you'll see in the image gallery below, Benji Roketlauncha is truly mastering the art of composition.  If you're looking to get a realistic tattoo, you might wanna add Benji Roketlauncha to your bucket list.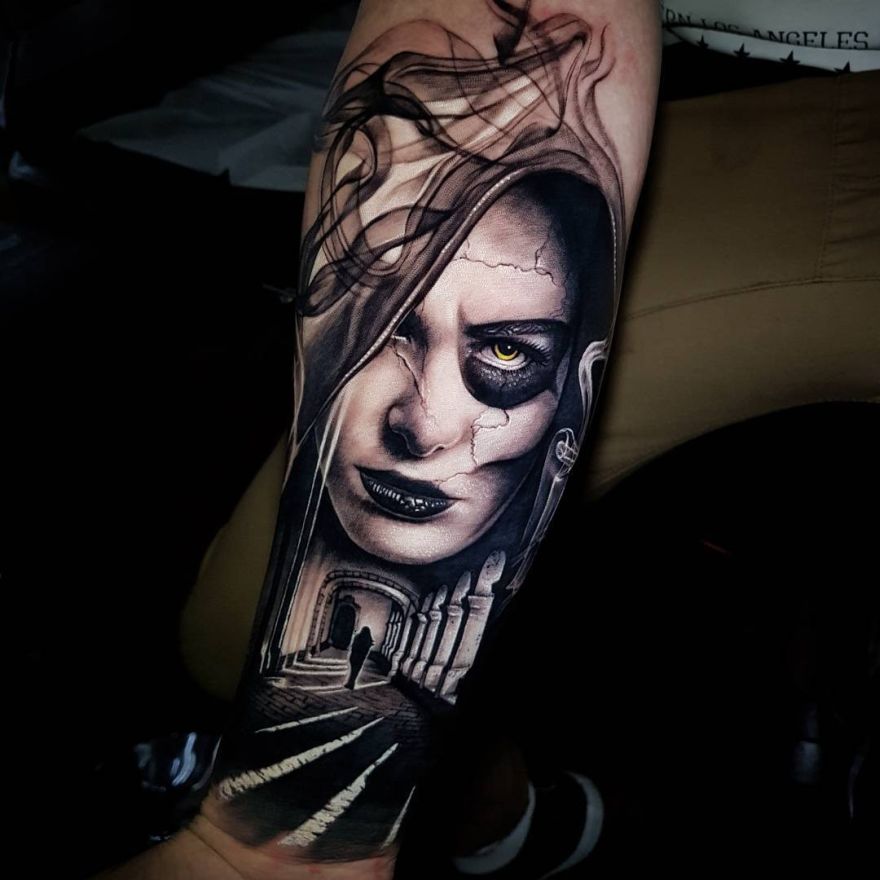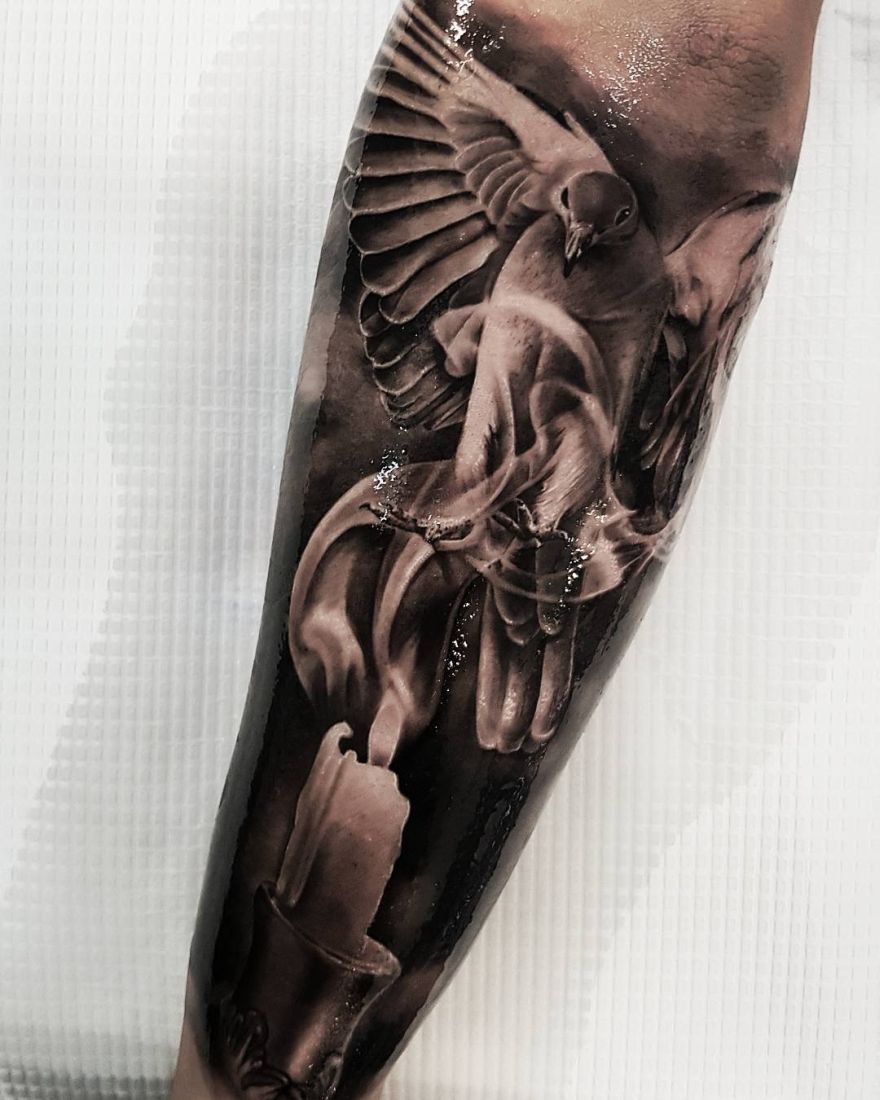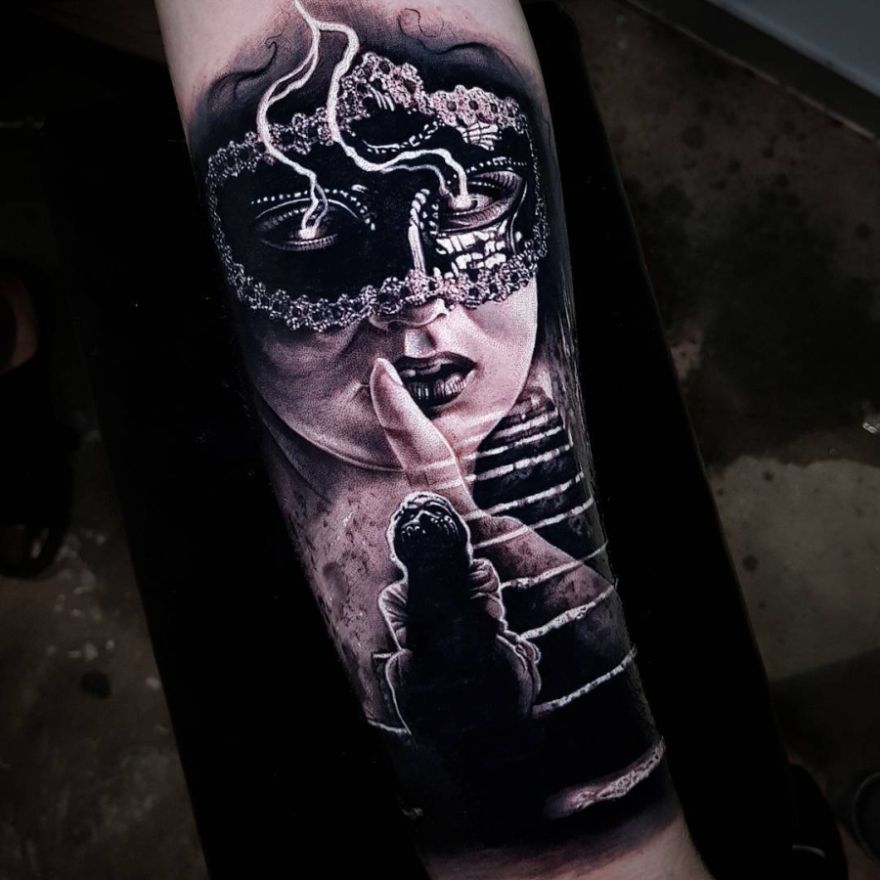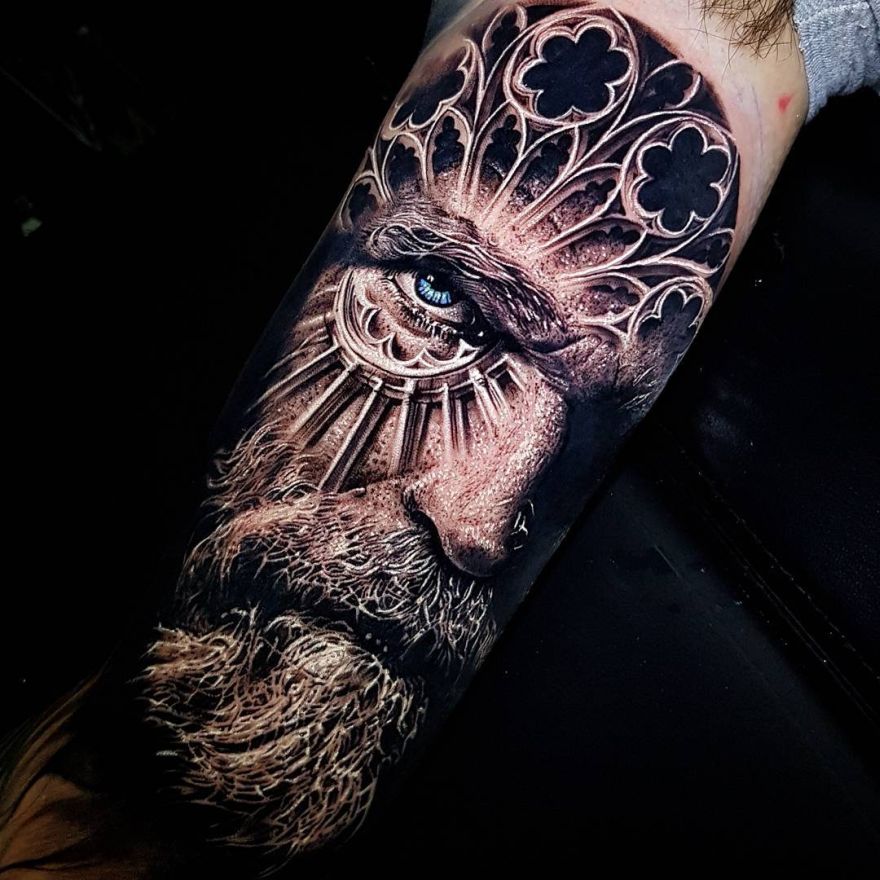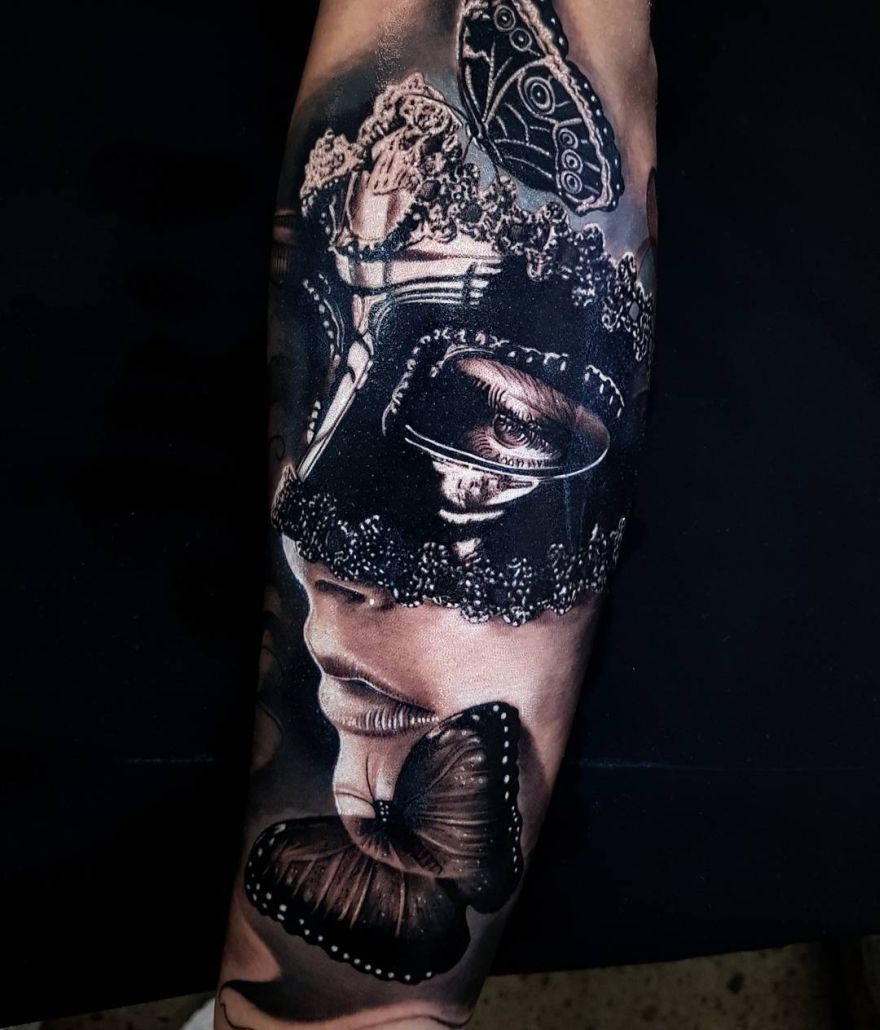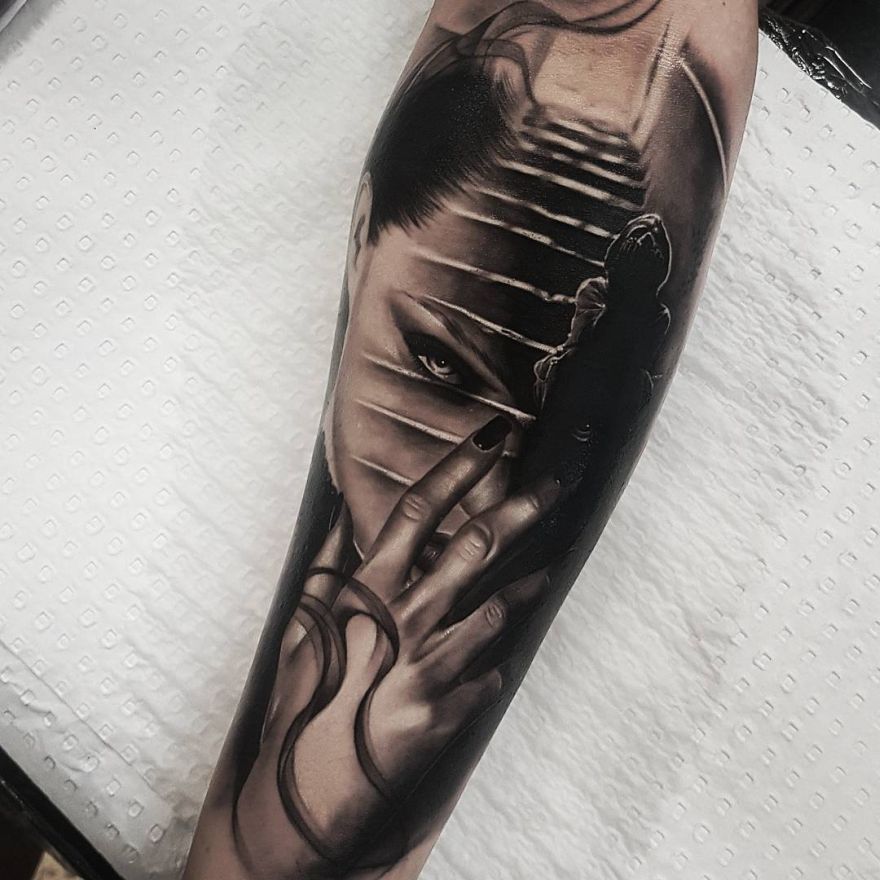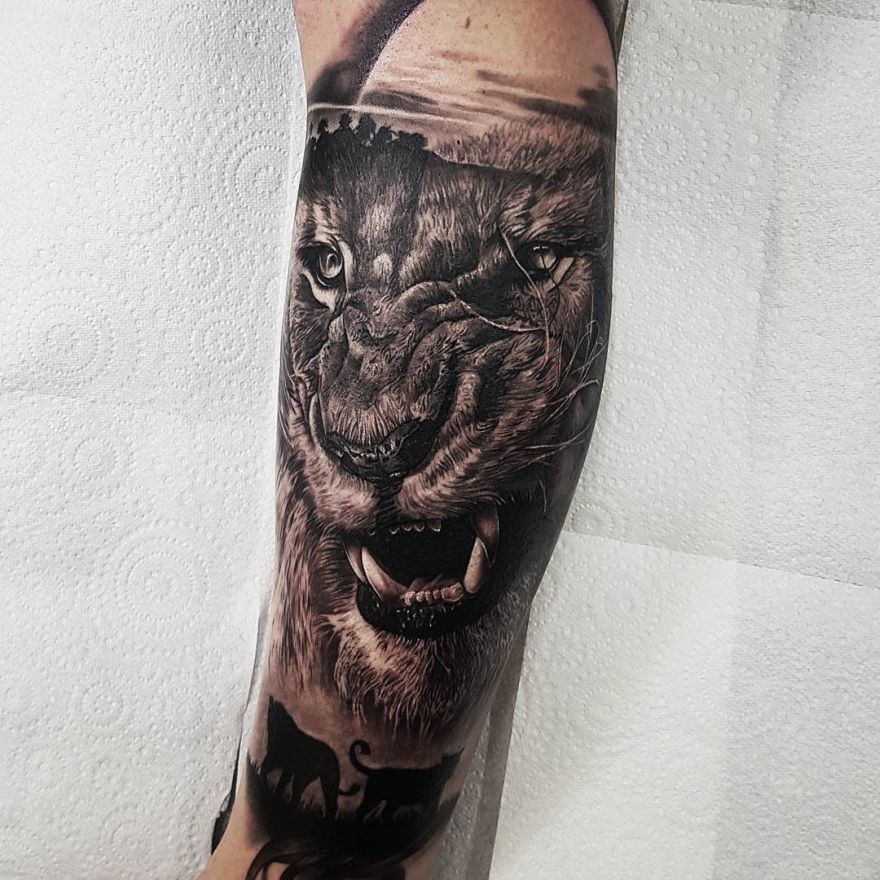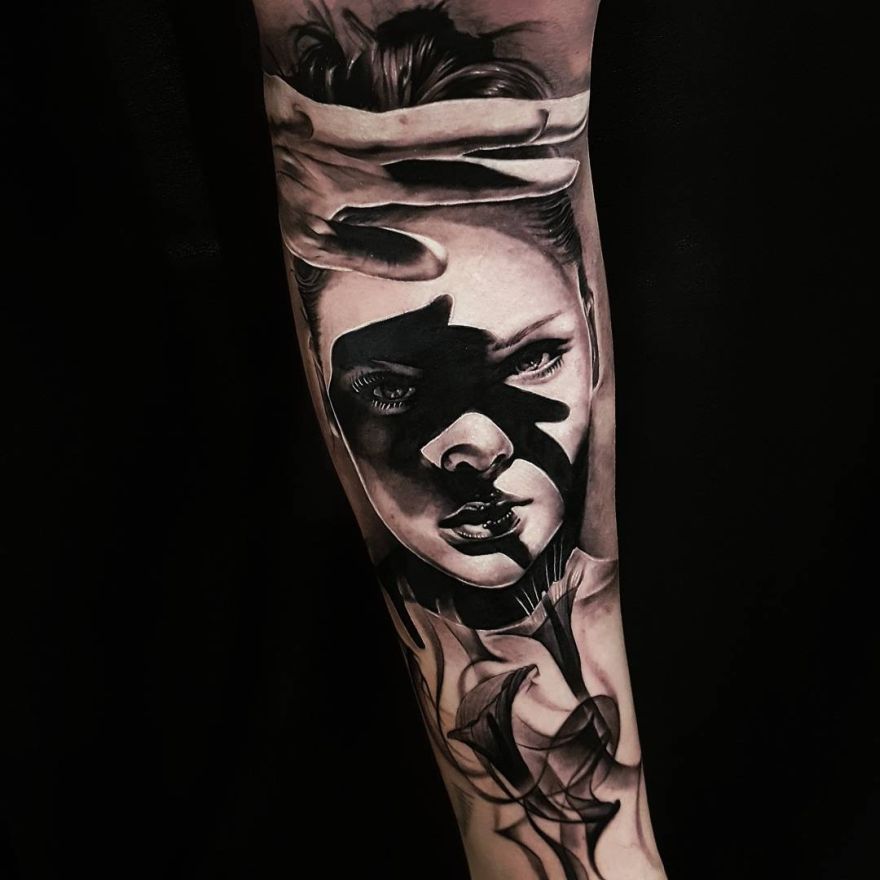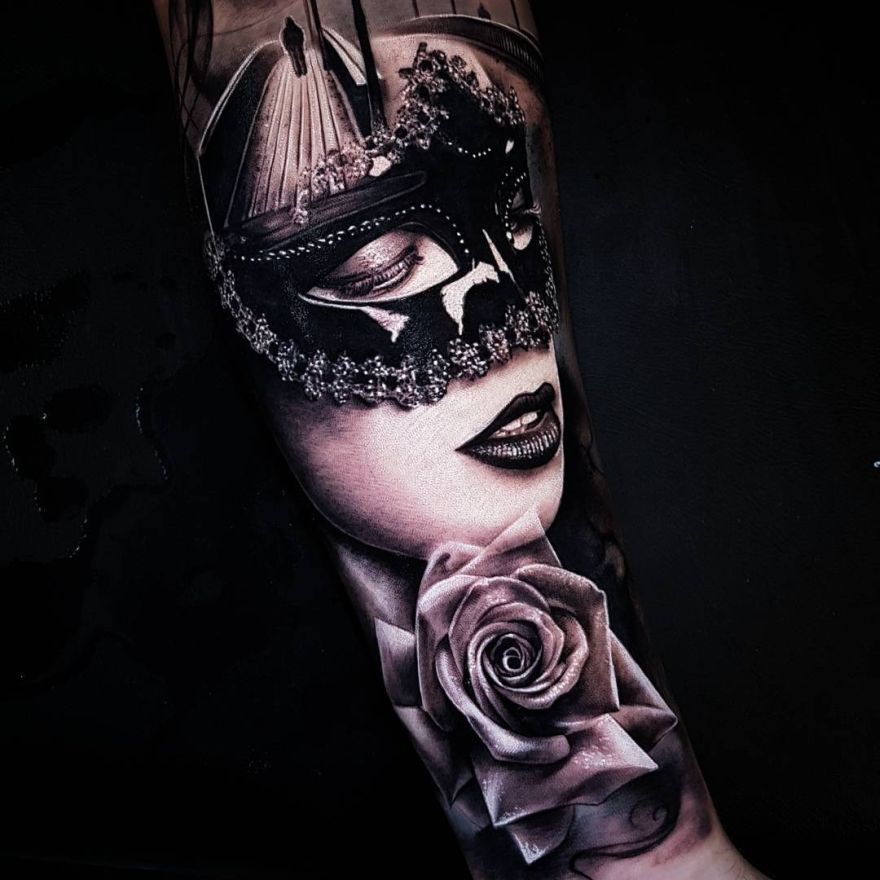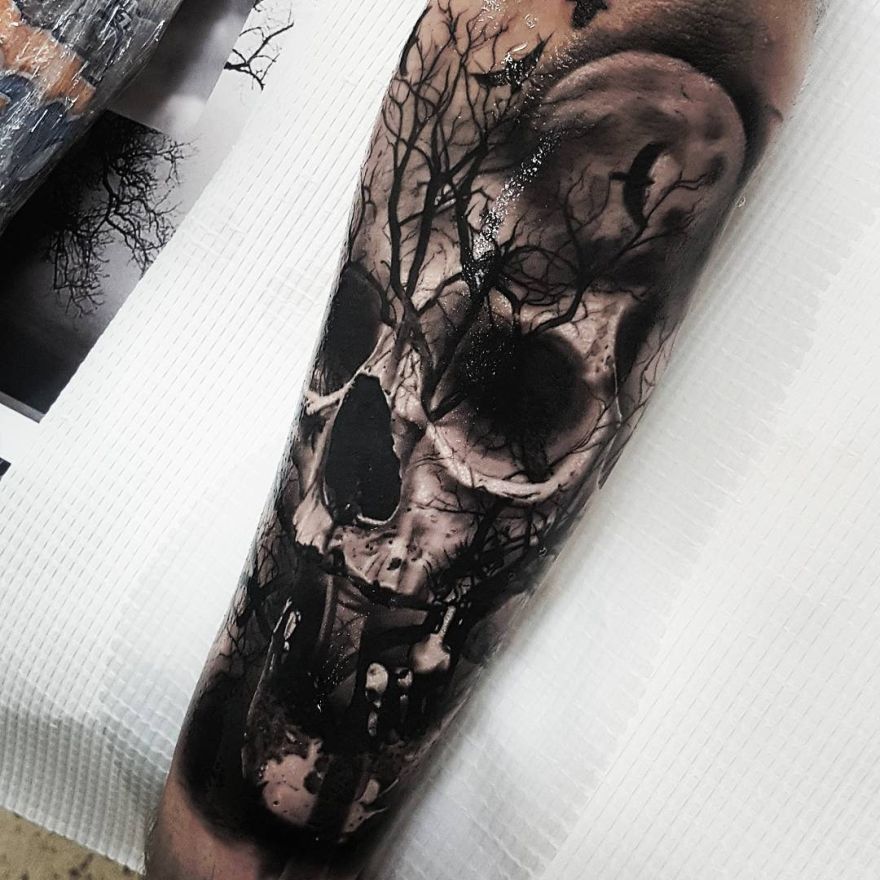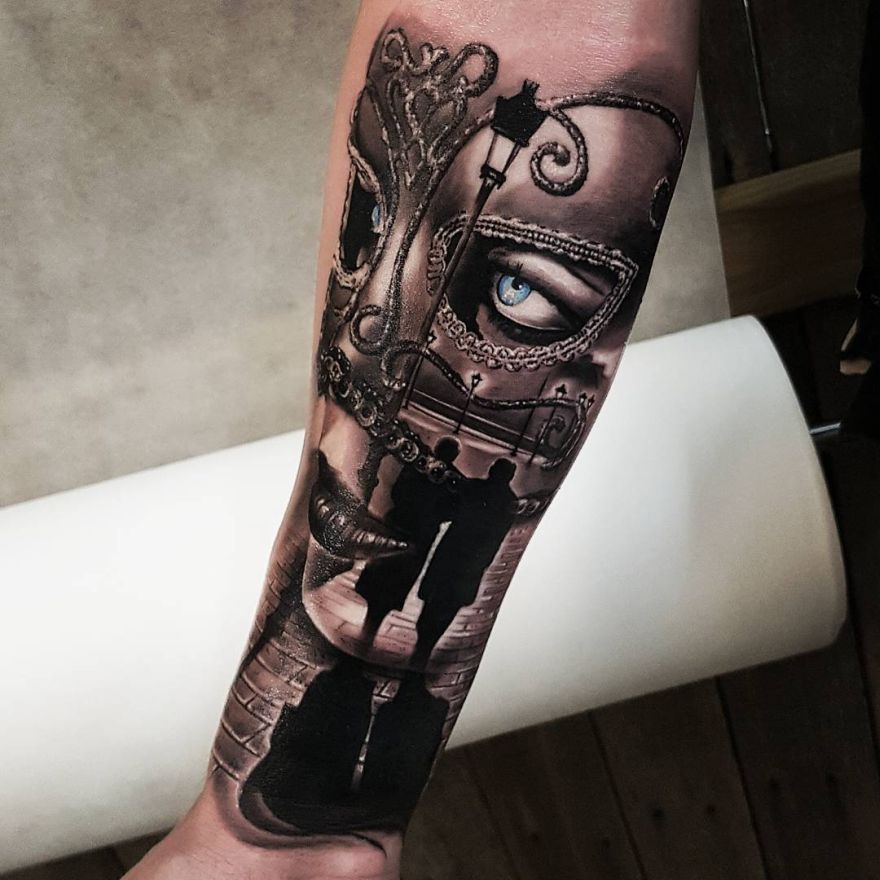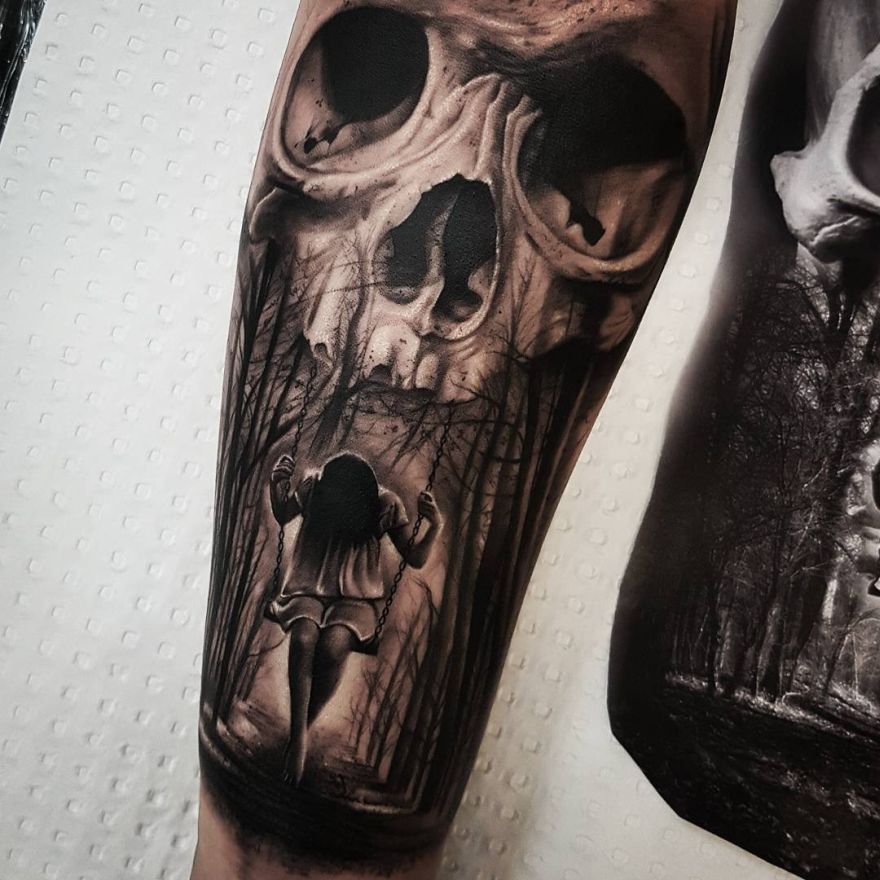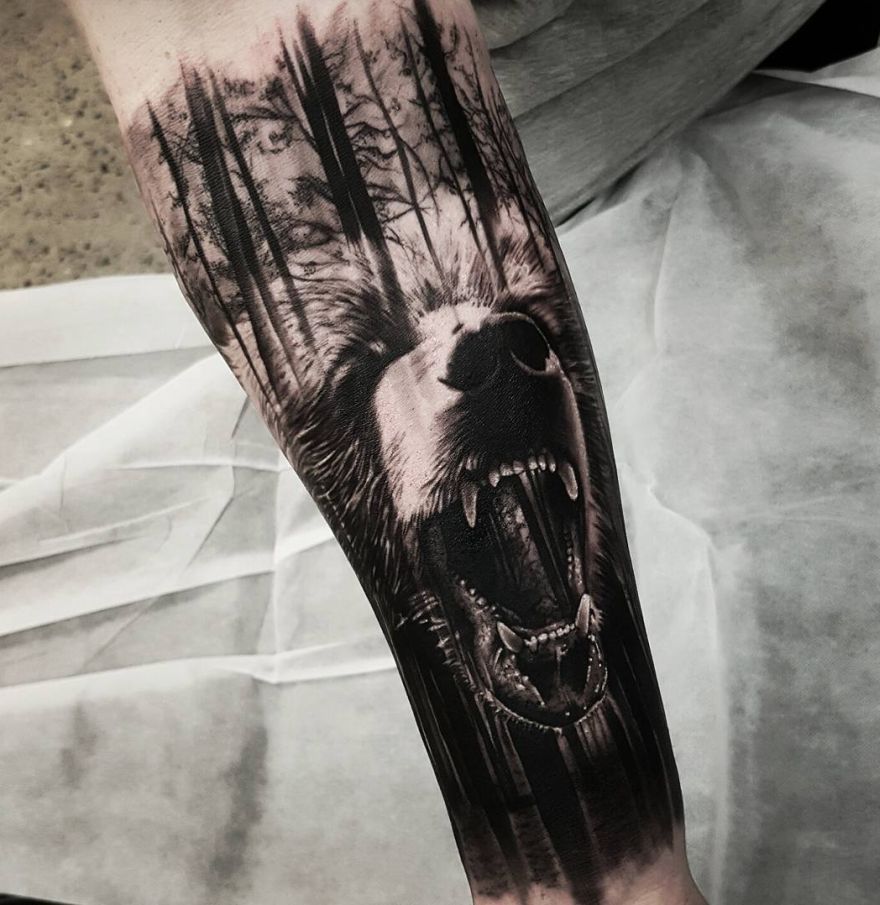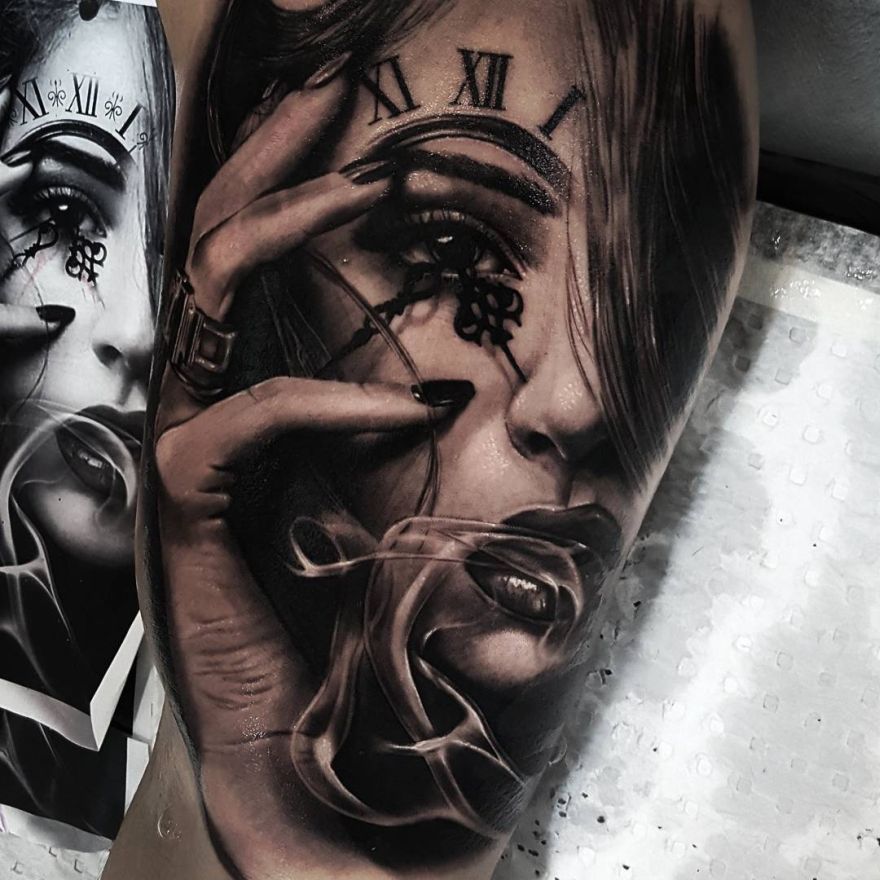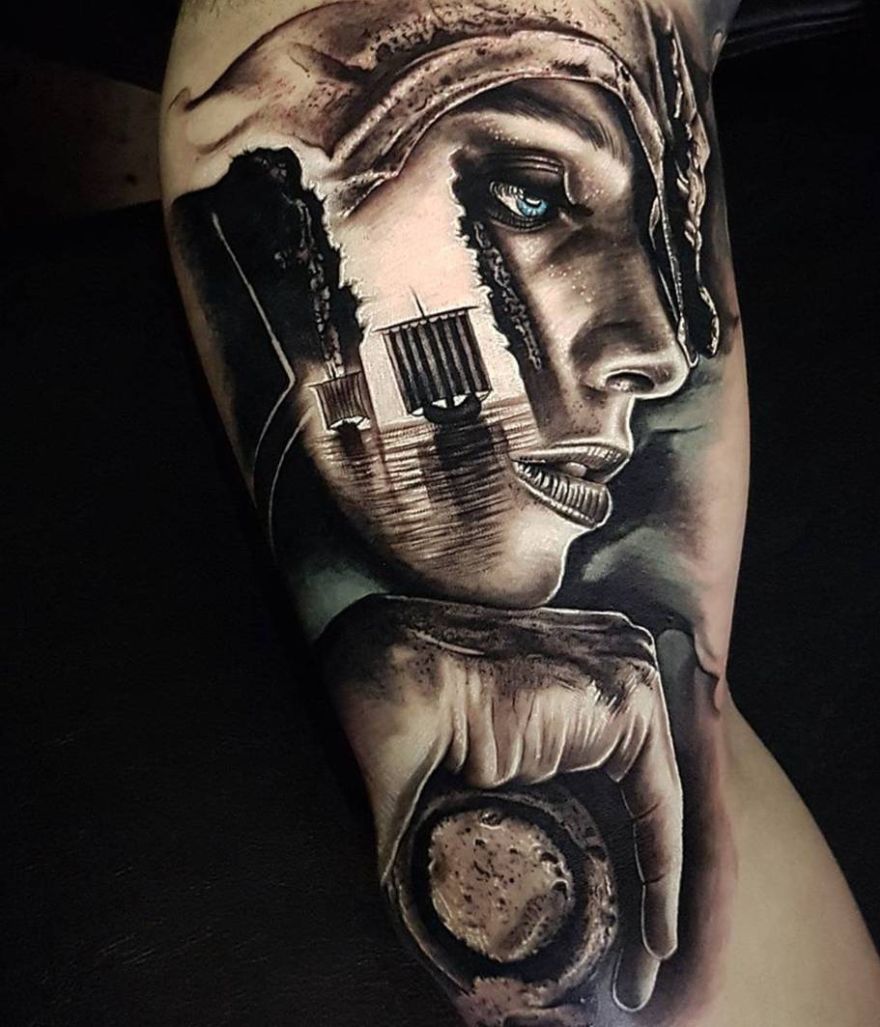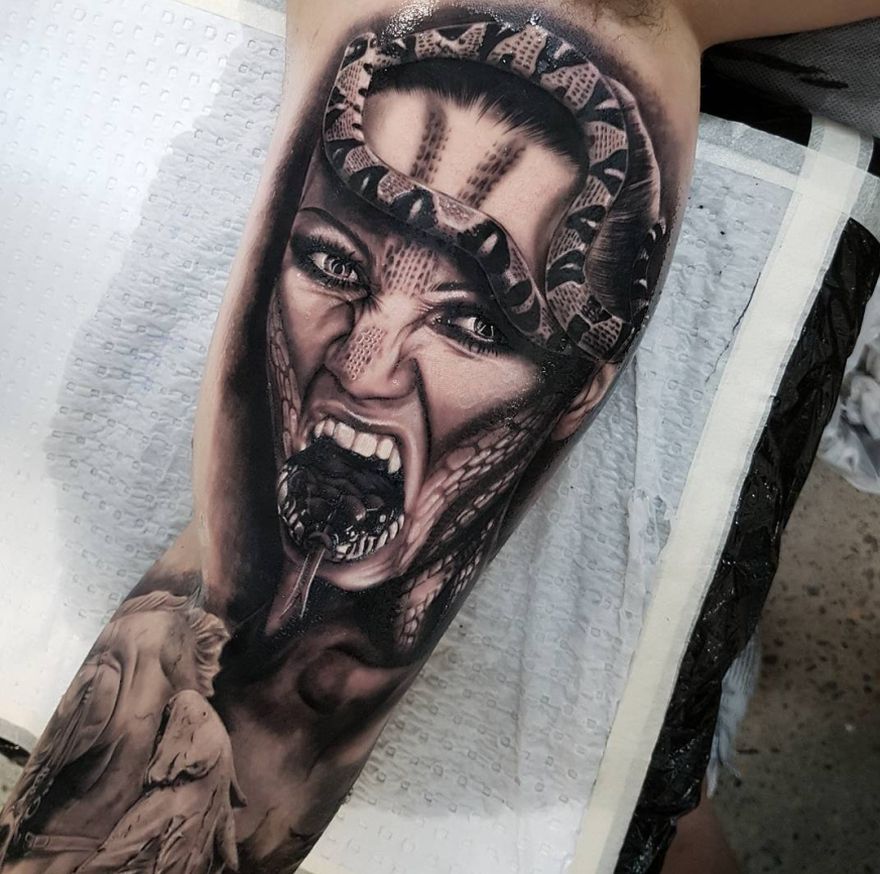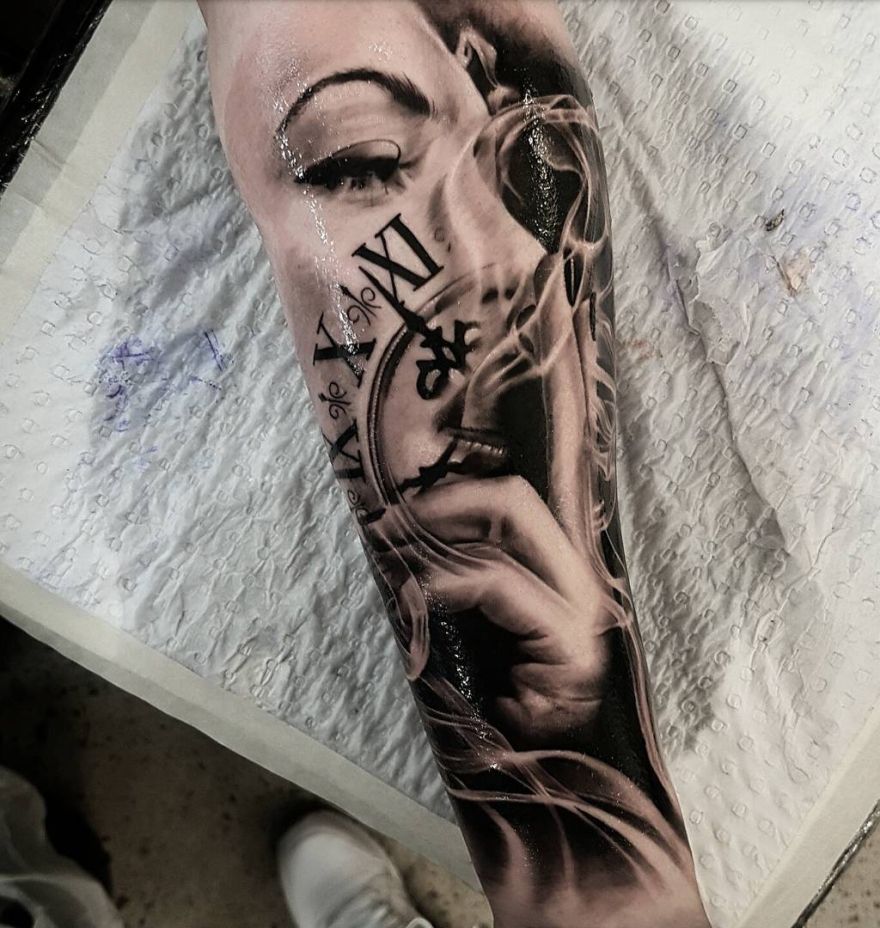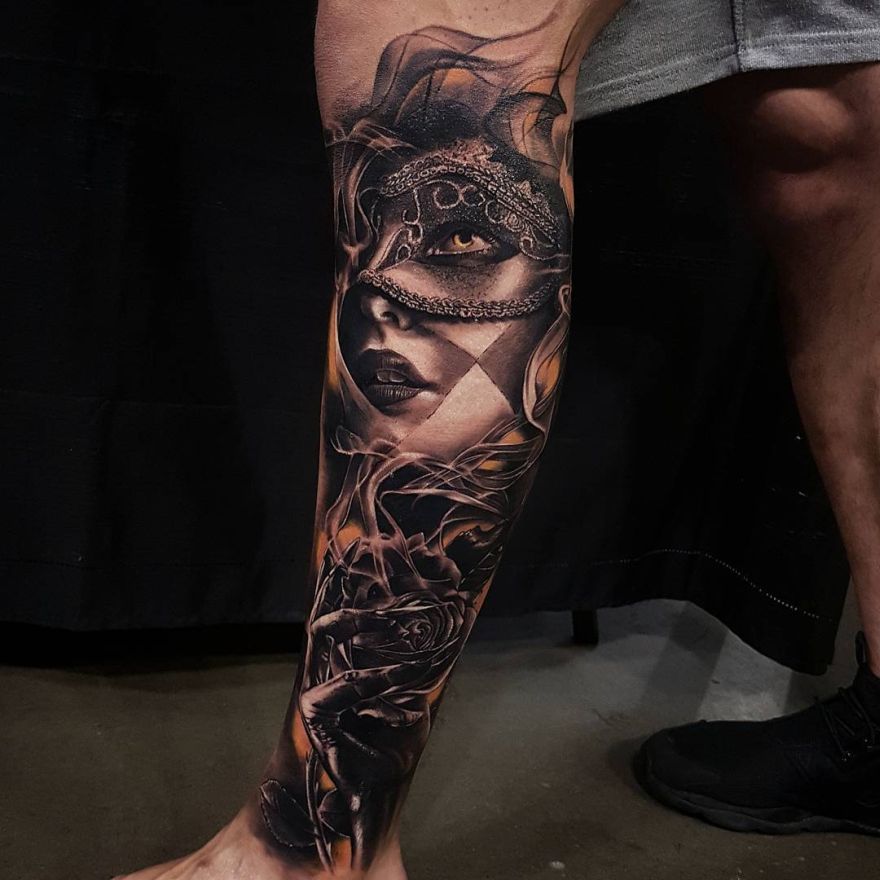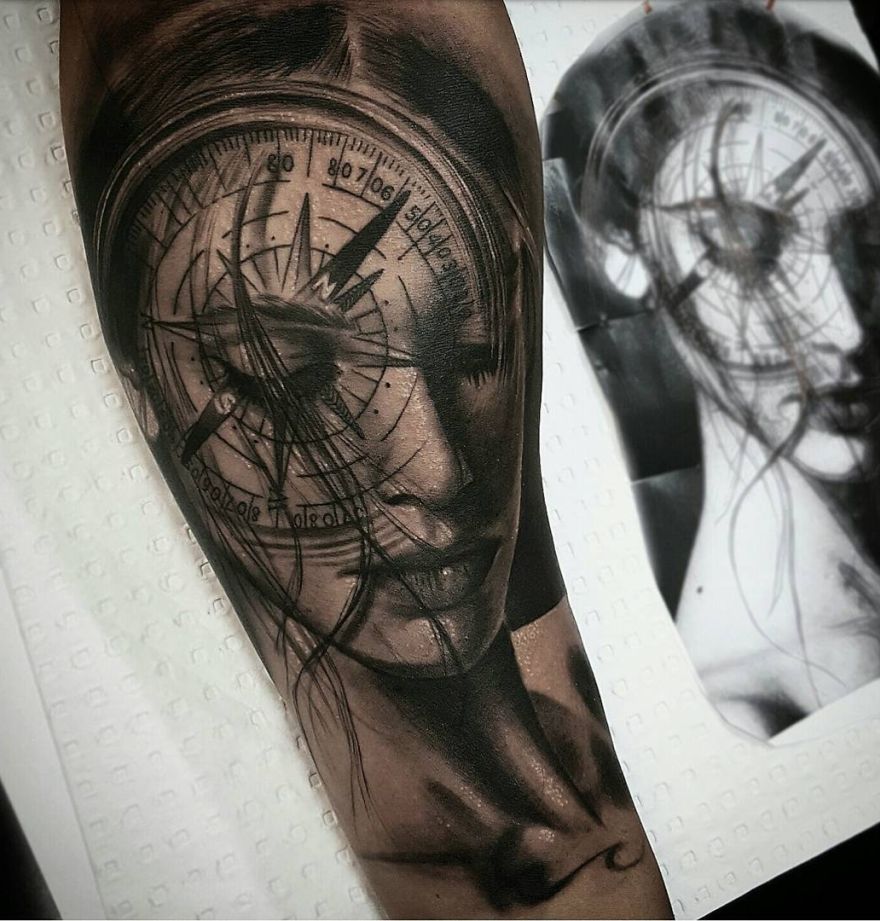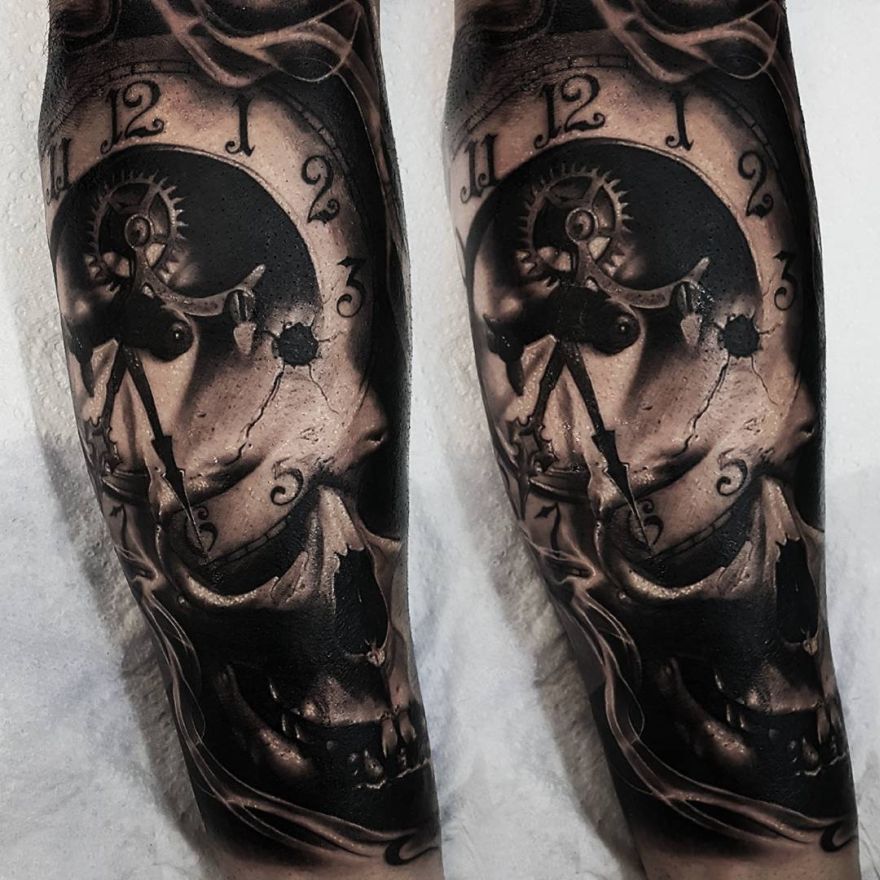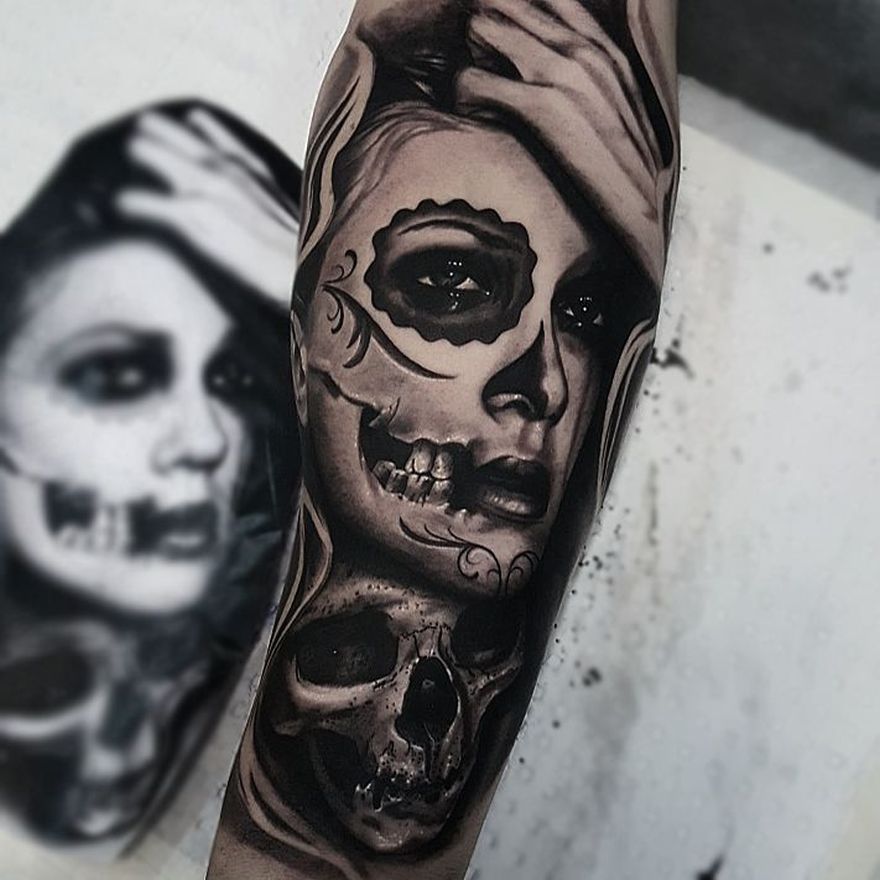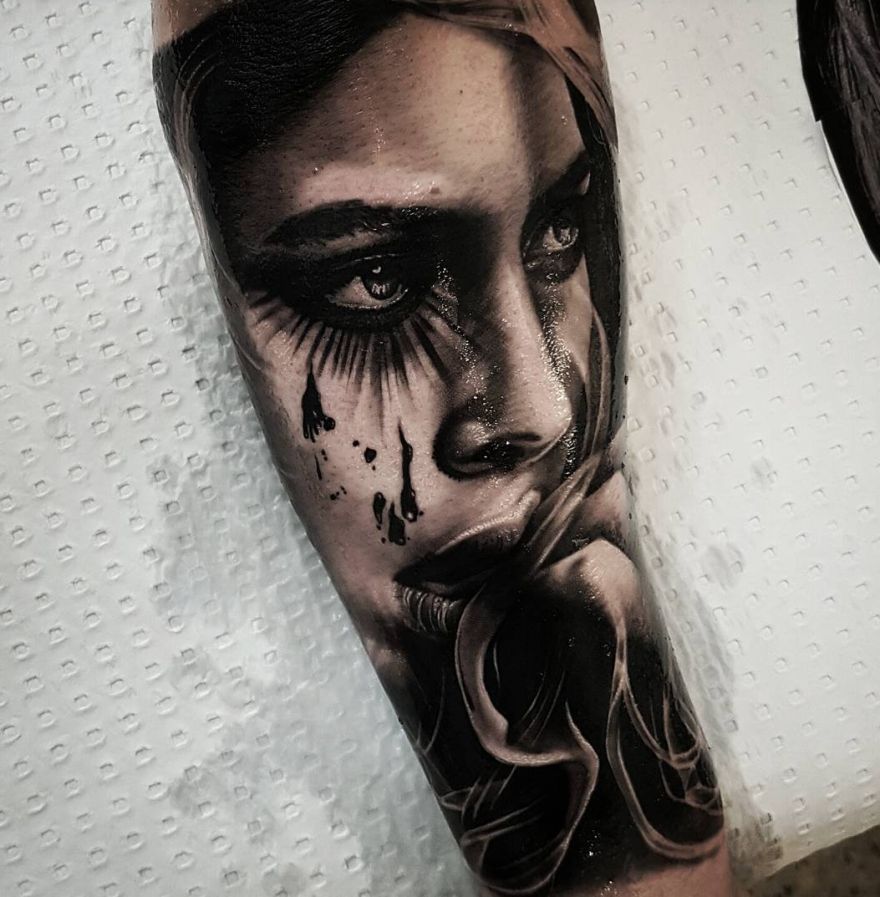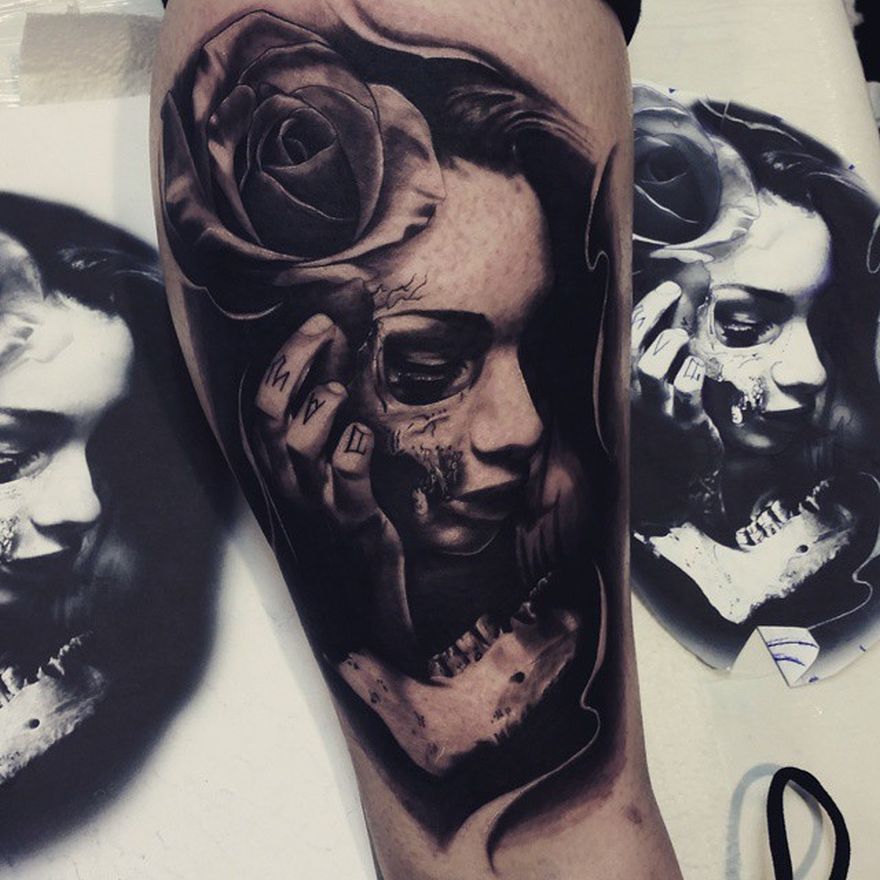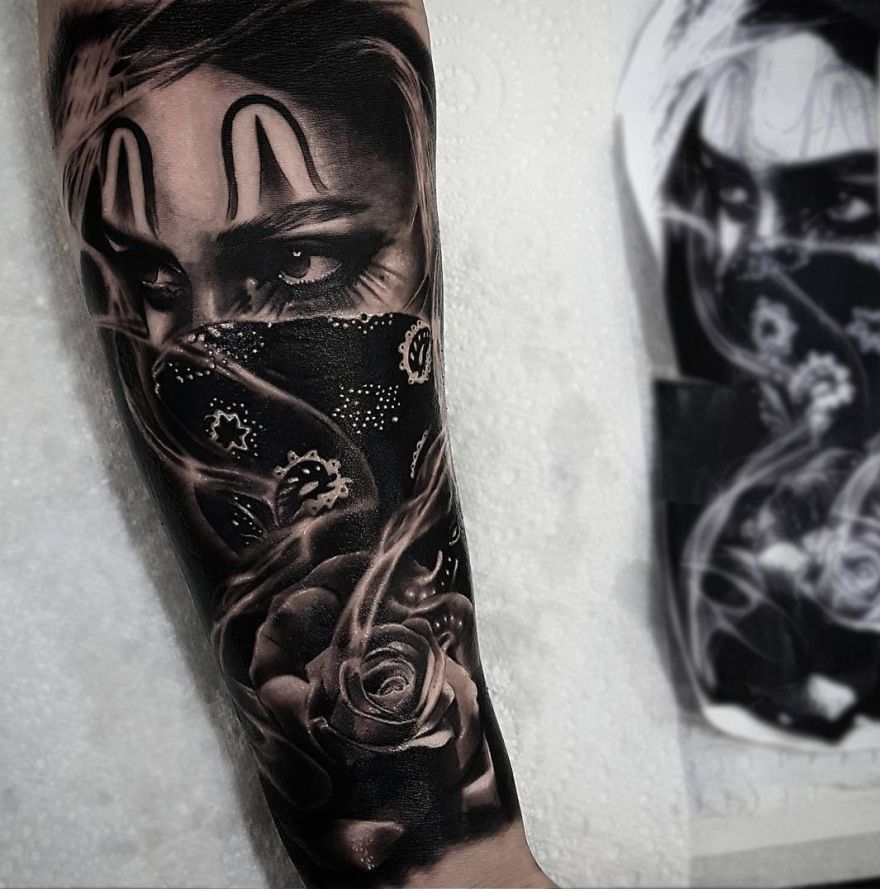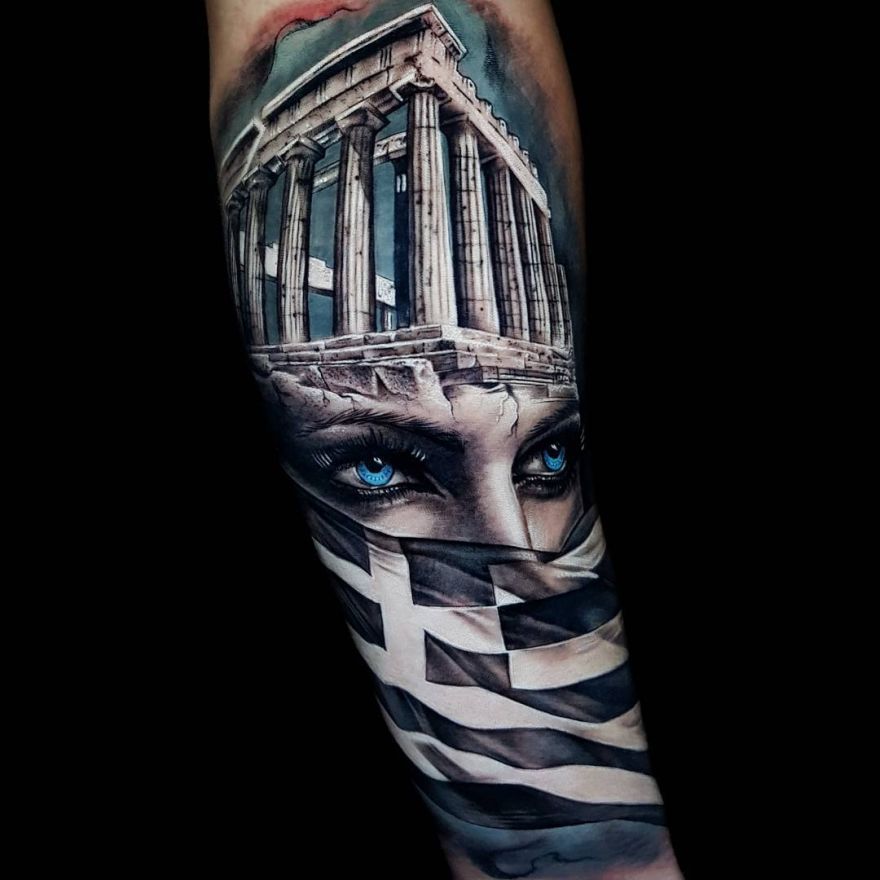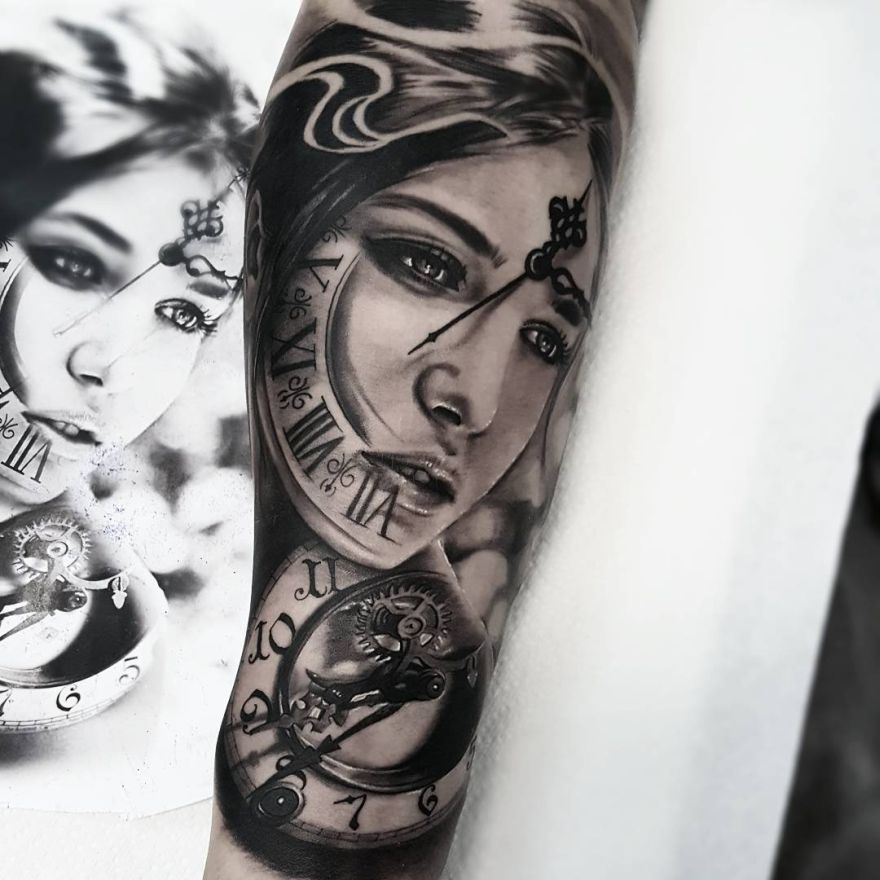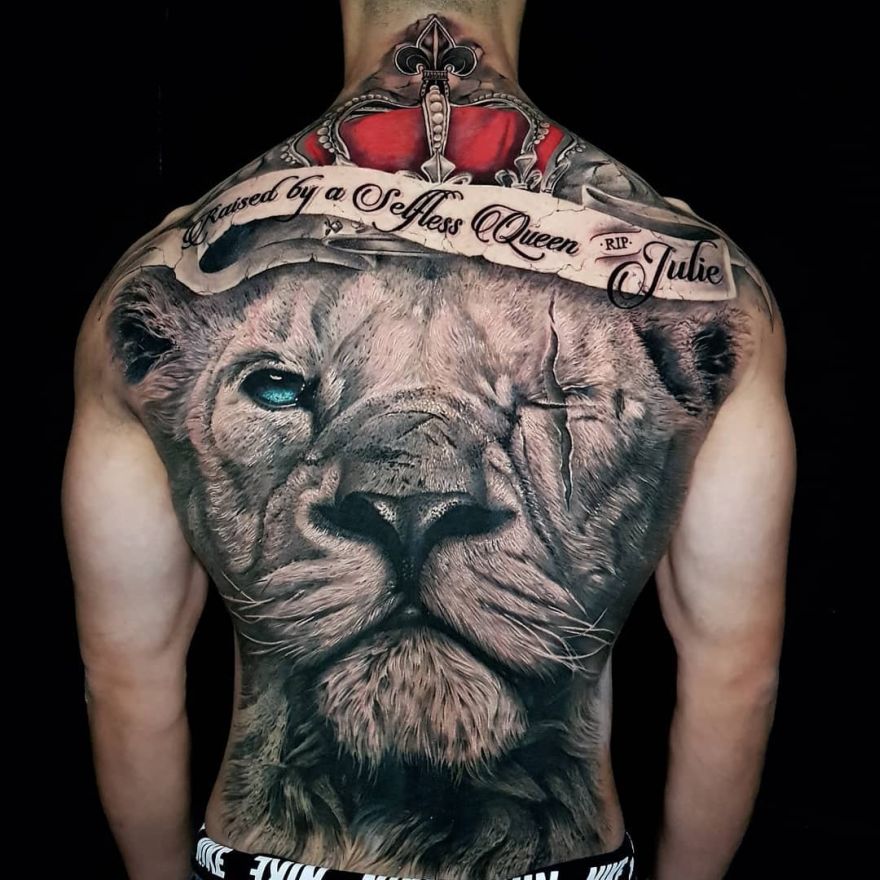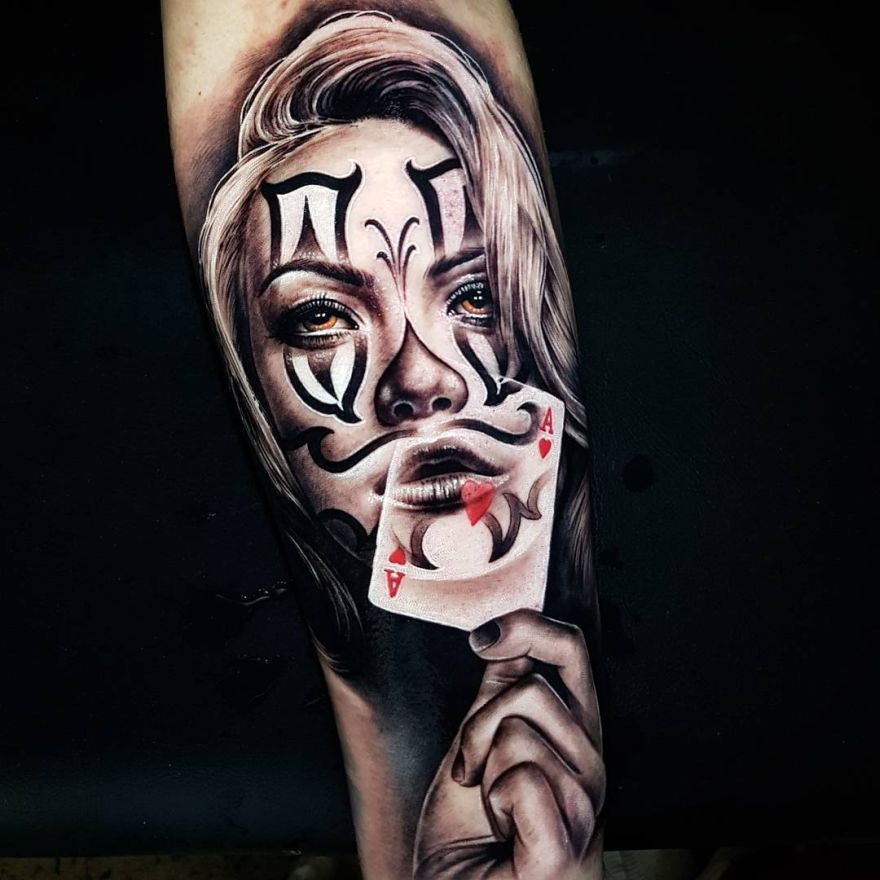 photo © Benji Roketlauncha