Celebrate the Beauty of Nature with these Inspirational Sunflower Tattoos
Part of the beauty of tattoos is that they allow us to express something about ourselves without words. They are a way to enhance one's body, putting extra value into it by living with a constant reminder of what's important. Nowadays, there are plenty of options for people who want to rock beautiful and meaningful body art. One of the most popular requests in tattoo studios across the globe is represented by flower tattoos. Floral depictions come in all sorts of shapes, sizes, and styles making it easy for both clients and artists to find inspiration in them. Not only they offer a ton of visual possibilities, they're also rich in symbolism and have multiple meanings. Floral tattoo designs may incorporate different kinds of flowers, each one having its unique elegance as well as hidden symbolic meaning. Today we're going to pay homage to the natural world with some of the most beautiful and inspirational sunflower tattoos.
First, let's find out what is the meaning of sunflower tattoos
Sunflower tattoos come in a number of varieties — ranging from small to very large, from having yellow petals to black and grey ink pieces. However, there is more to sunflower tattoos than meets the eye. While they are stunningly beautiful, they also are rich in history and meaning.
Known as "happy flowers", sunflowers clearly hold a direct correlation to the sun, a source of warmth and life. Similarly, a sunflower tattoo brings warmth, happiness and positive vibes in your life. Also, the idea that this plant follows the path of the sun all day means that it is seen as a symbol of unbending faith, loyalty and devoted love. In addition, the sunflower is often associated with healing, nourishment and longevity.
The geometric pattern of spiraling seeds on the heads of sunflowers creates a sense of harmony, symmetry and peace in the mind of the viewer.  It also signifies focus towards worship and spiritual enlightenment. And last but not least, sunflowers are something that people look at to symbolize summer.
With their distinctive and brilliant appearance and with their rich symbolism, it's easy to see why sunflowers are a popular subject for tattoo artists and ink enthusiasts.
These eye-catching sunflower tattoos are permanent reminders of nature's beauty
From geometric designs to watercolor ink pieces, these sunflower tattoos are nothing short of jaw-dropping. Scroll through to see some of our favorites and maybe you'll find some inspiration for your own nature-themed body art.  No matter what style or design you choose, a sunflower tattoo will strengthen the bond between you and the natural world. Also, remember that choosing the right tattoo artist can make a world of difference in the success of your sunflower tattoo.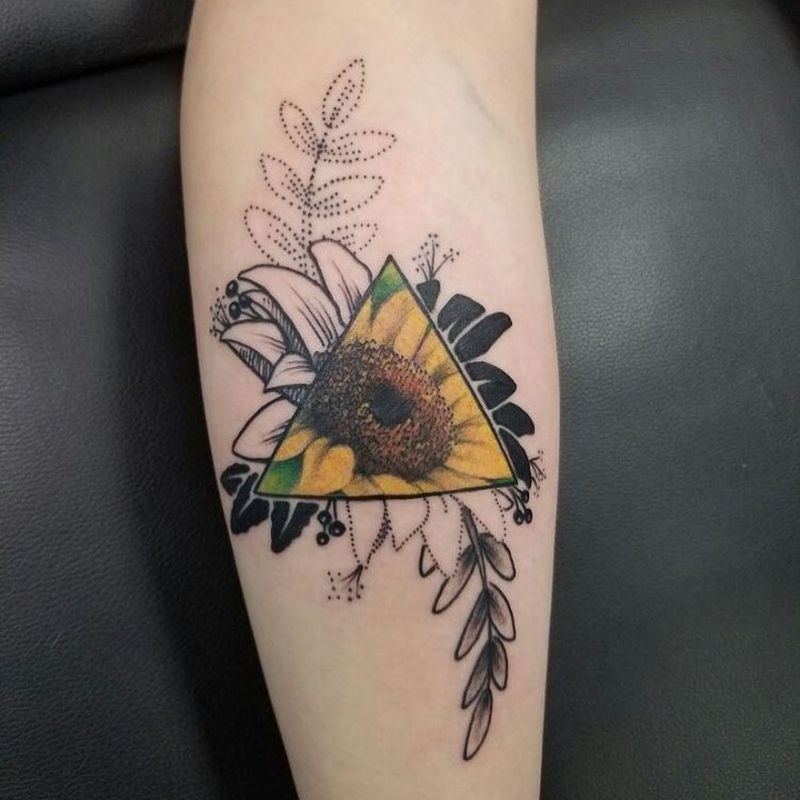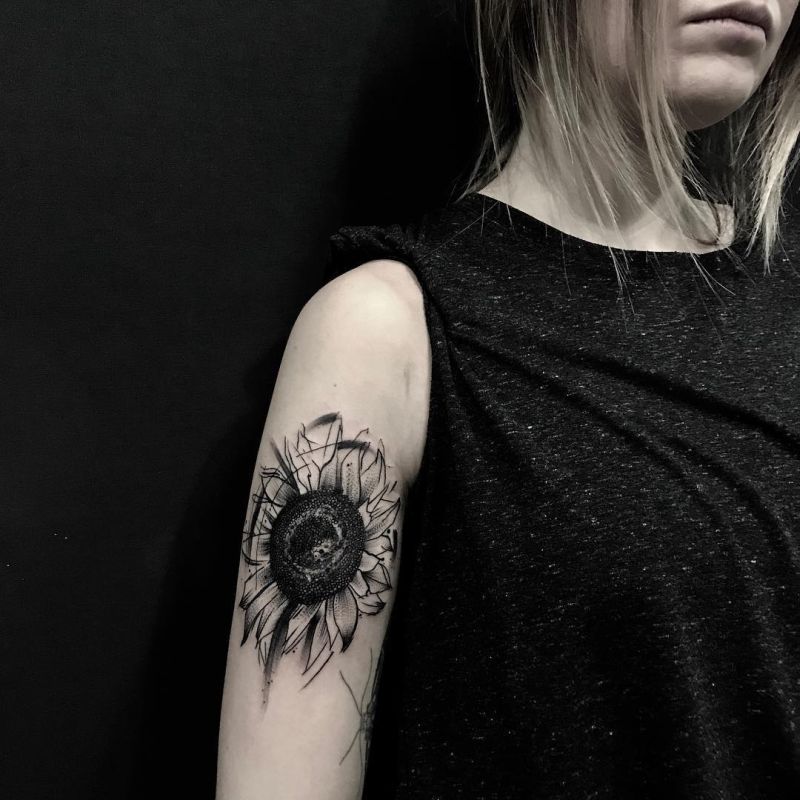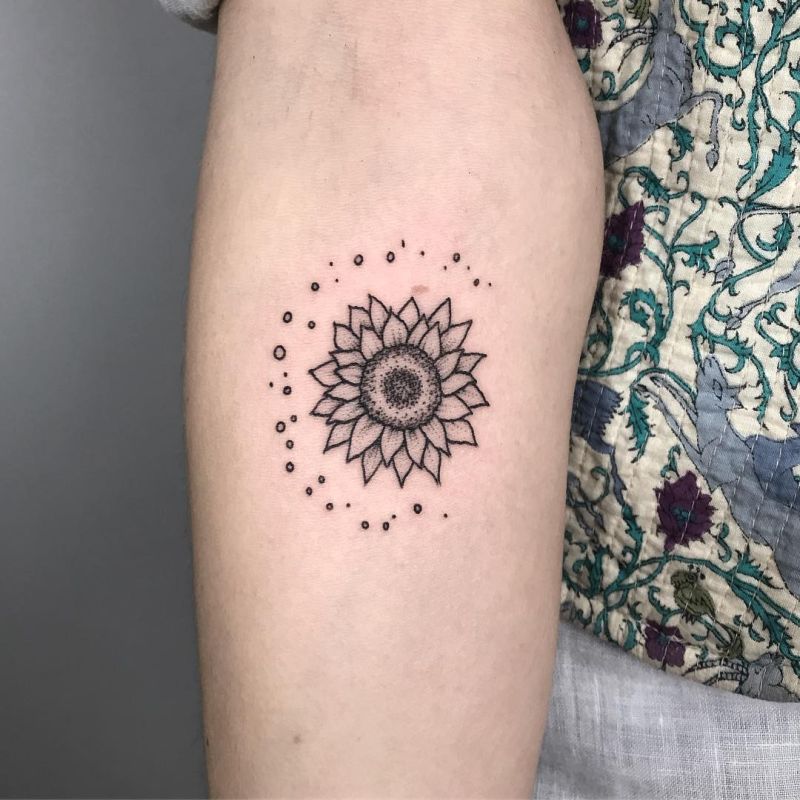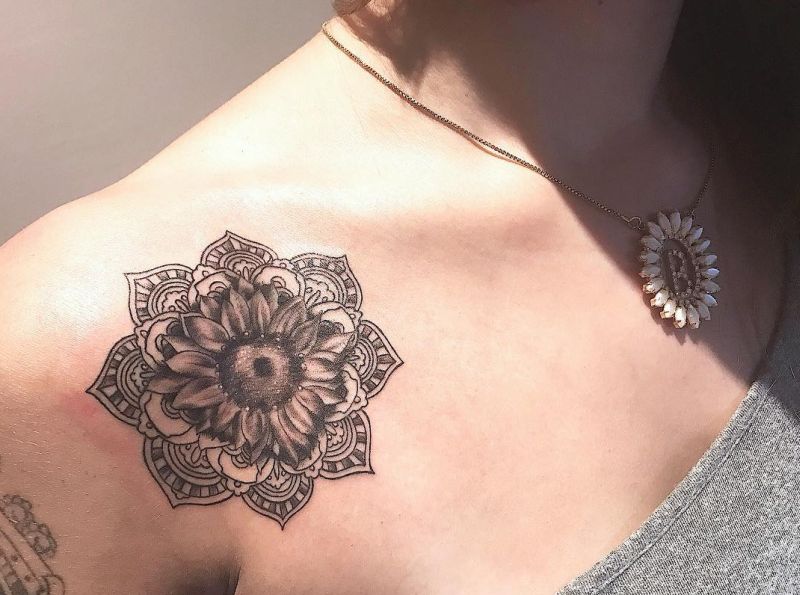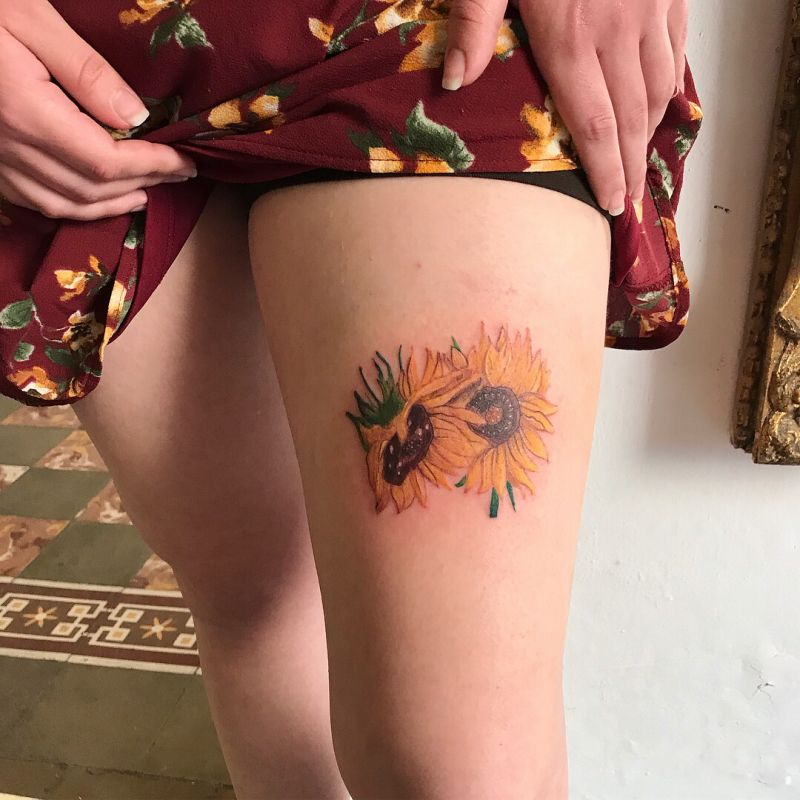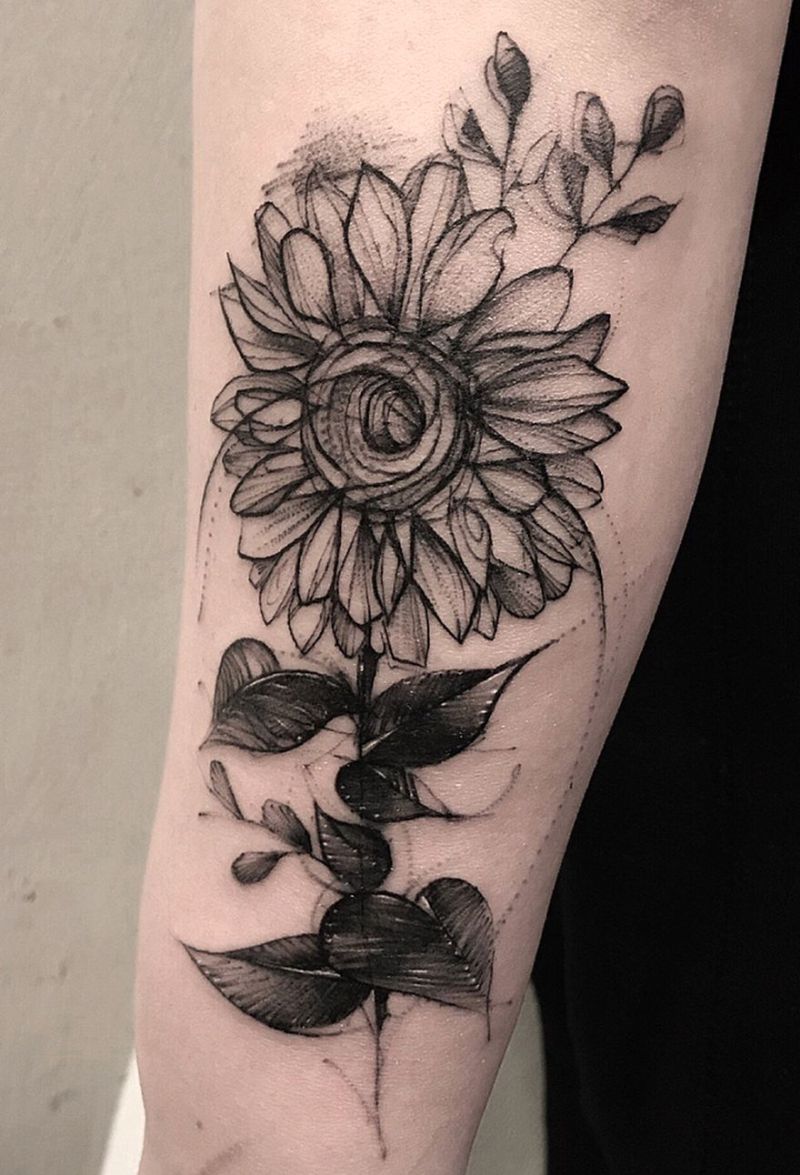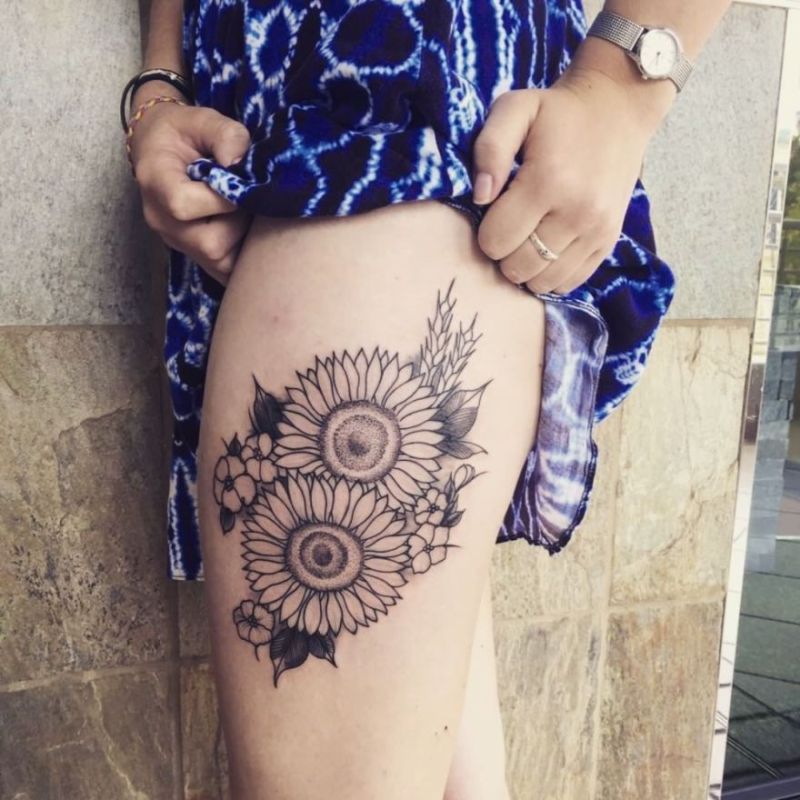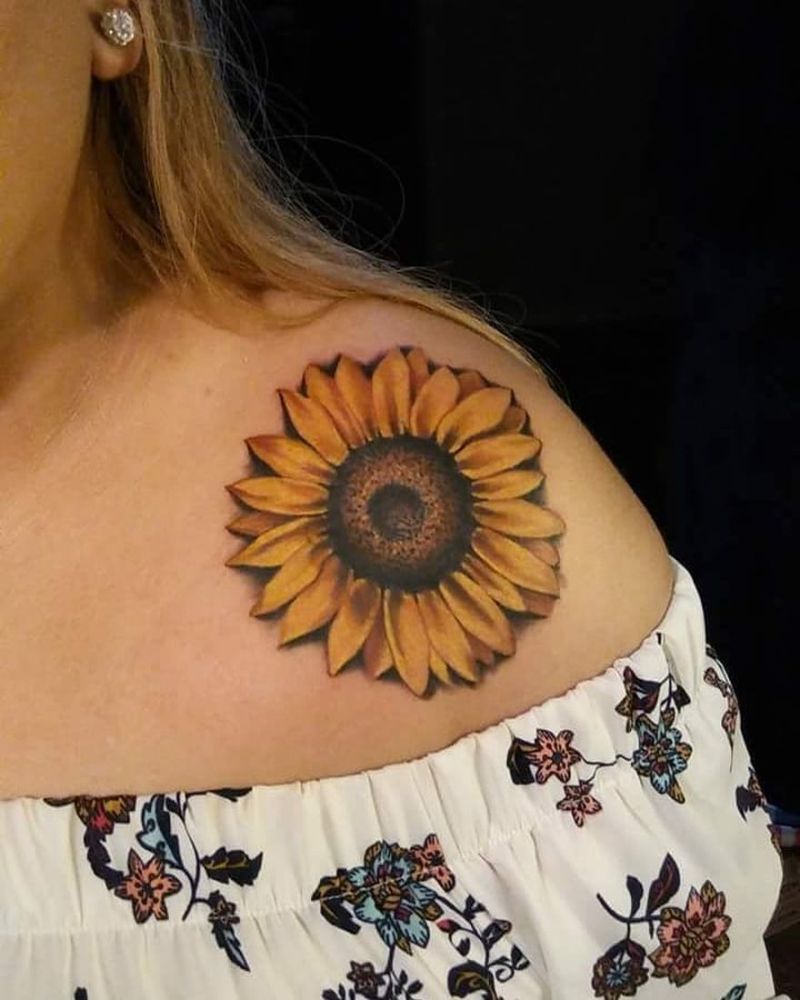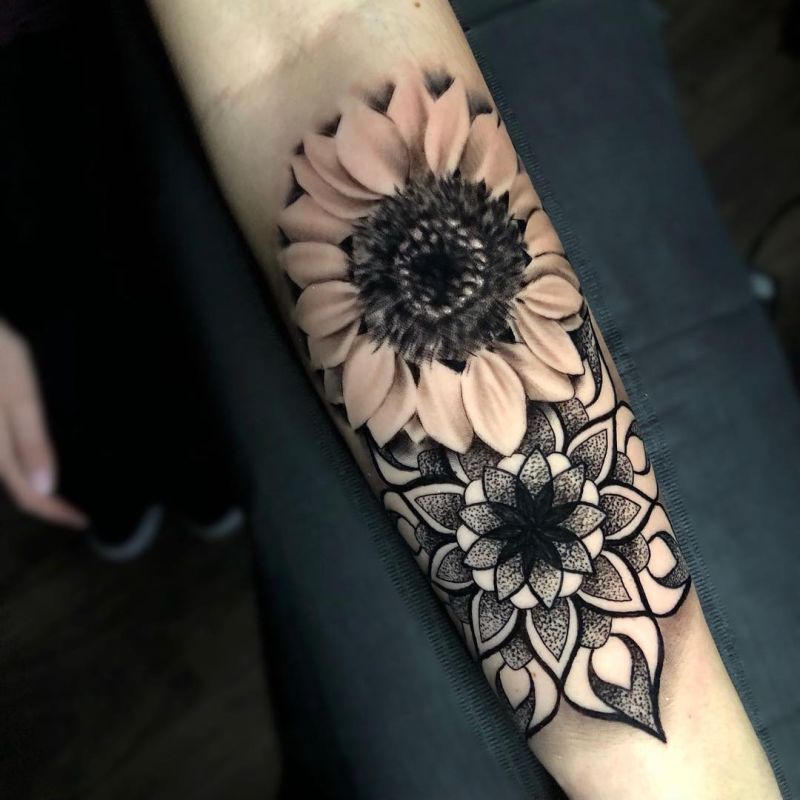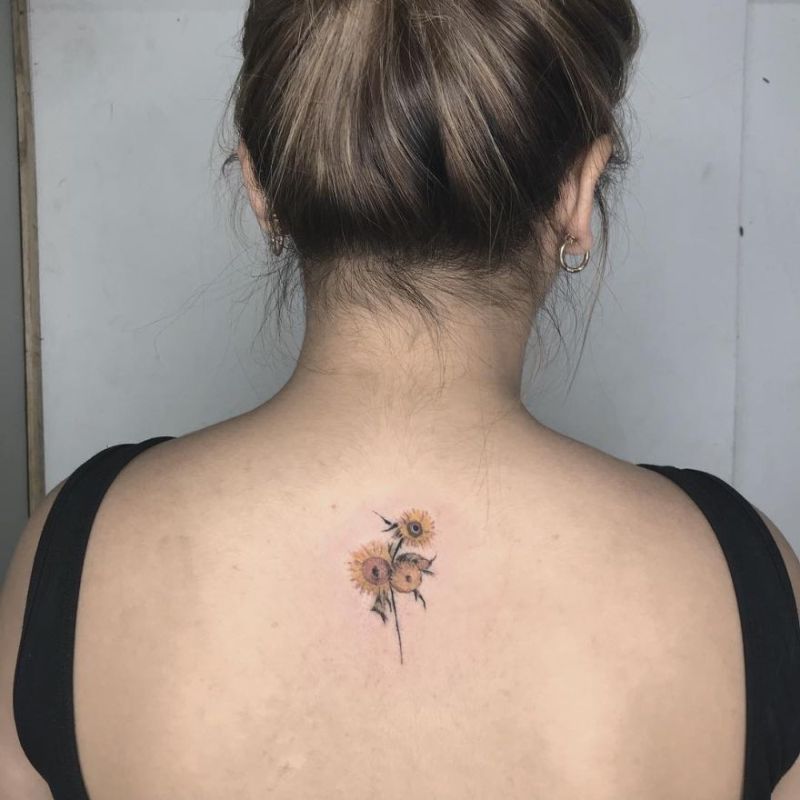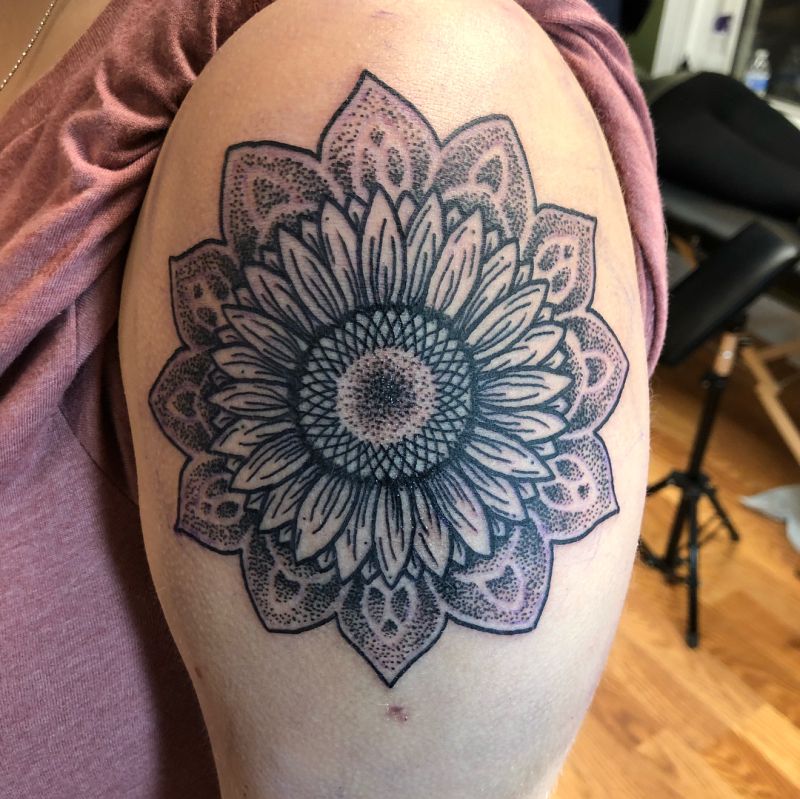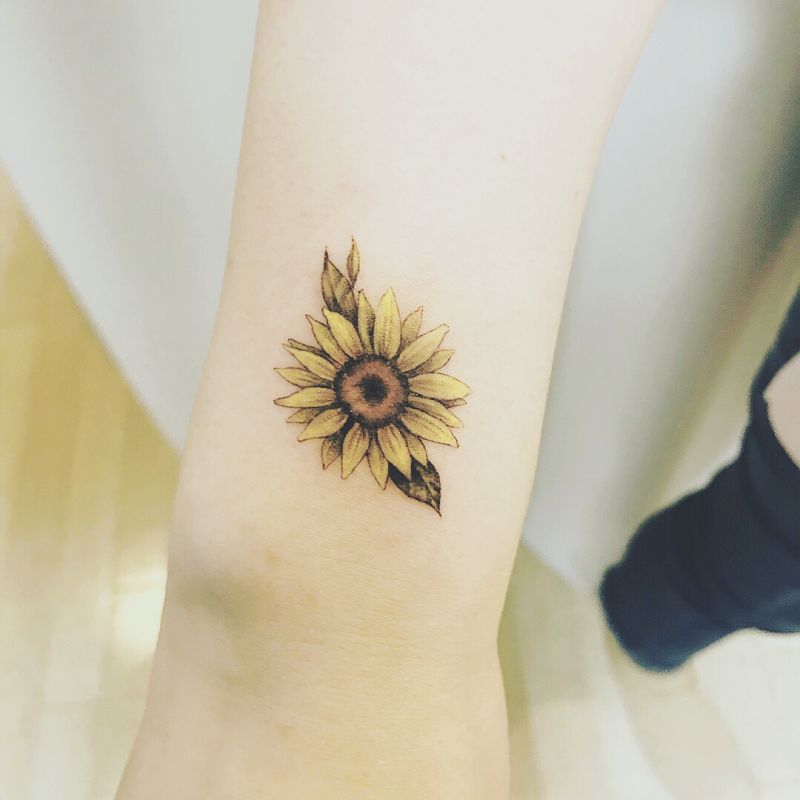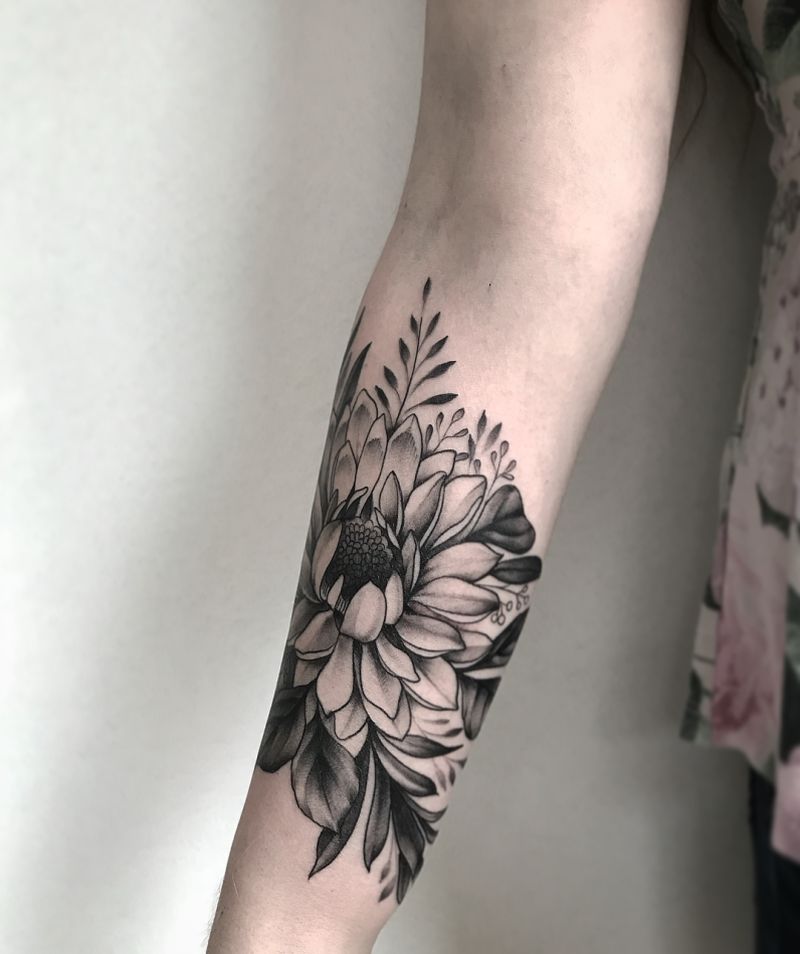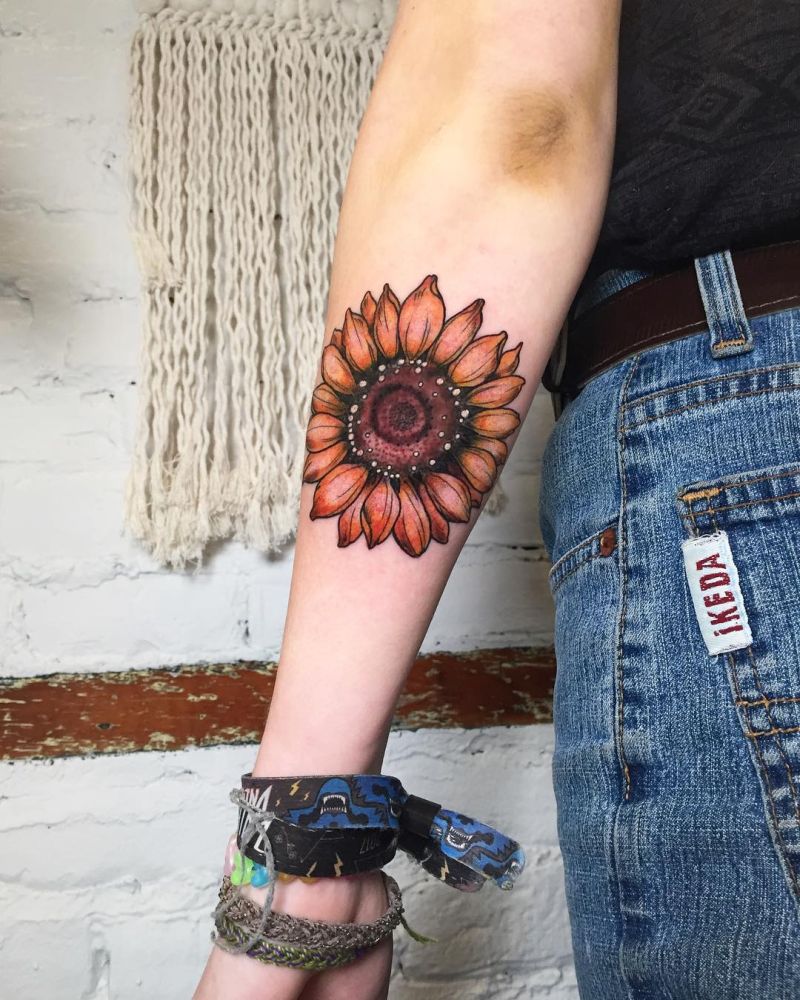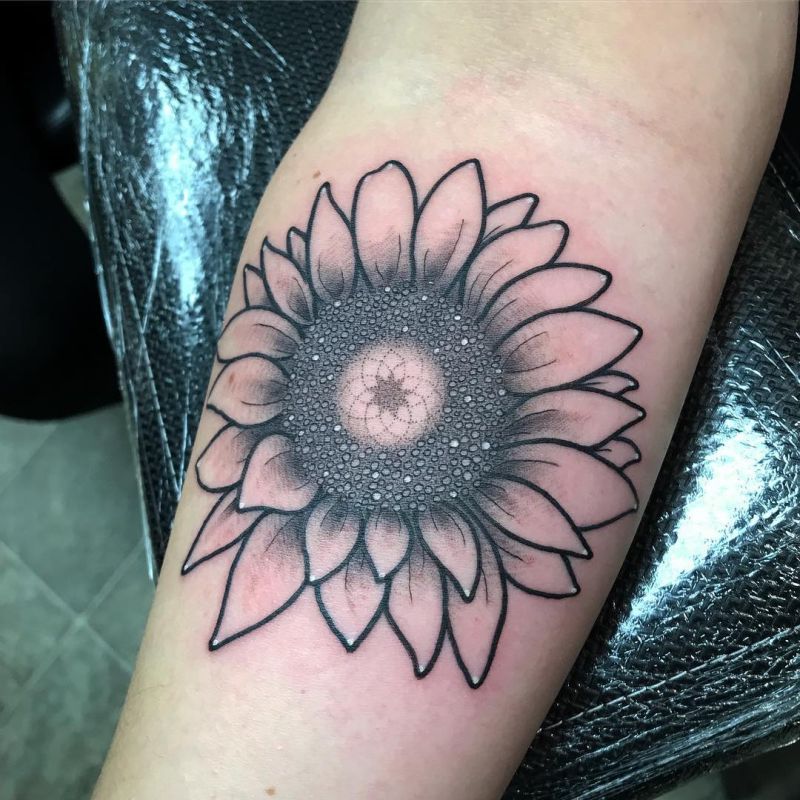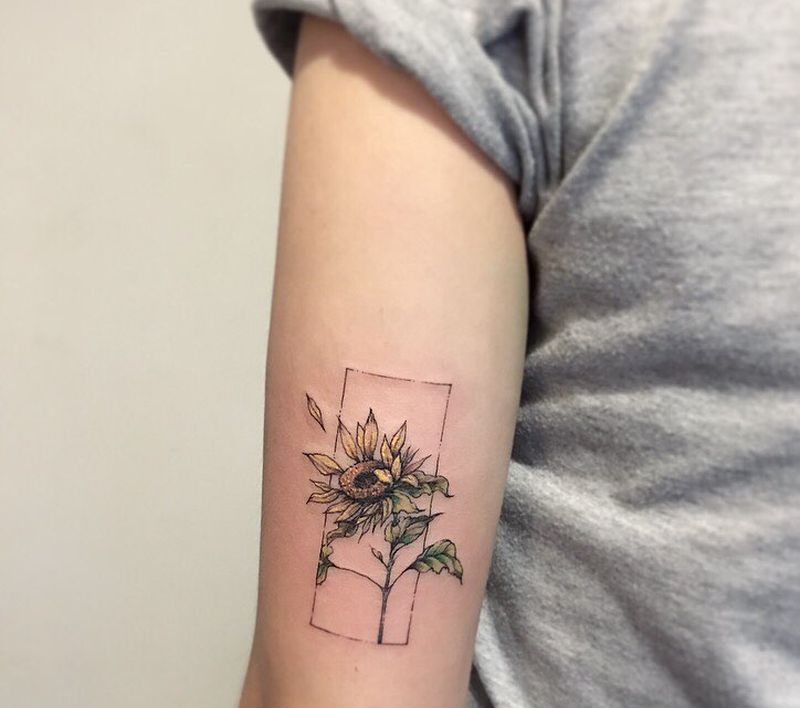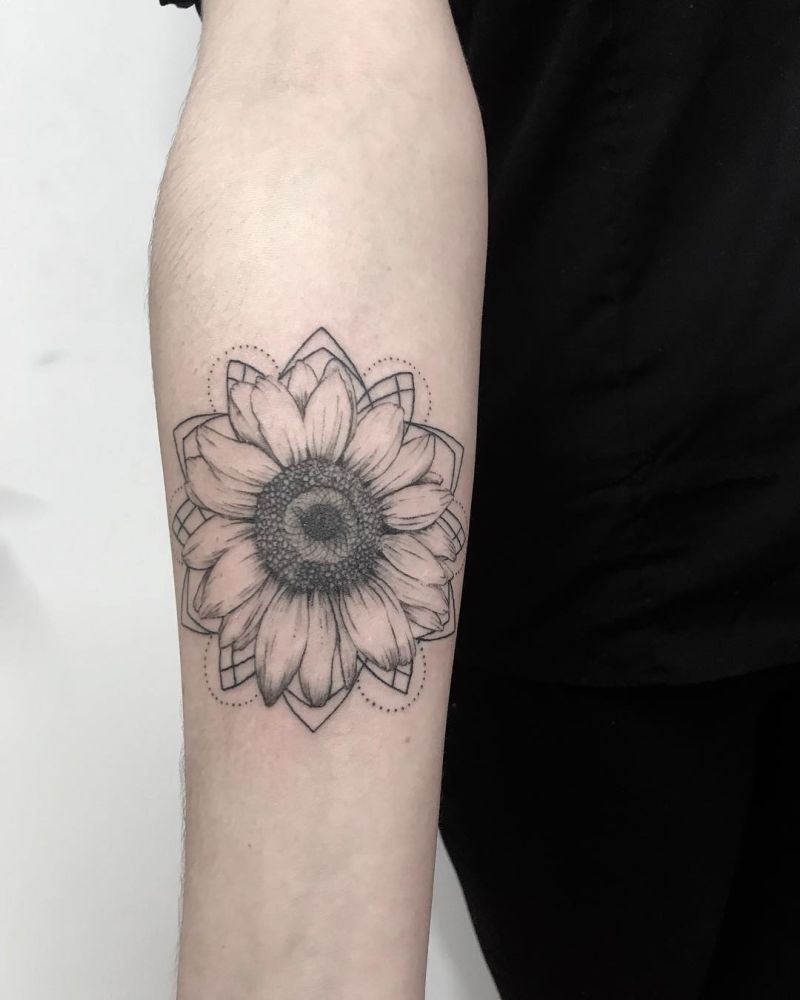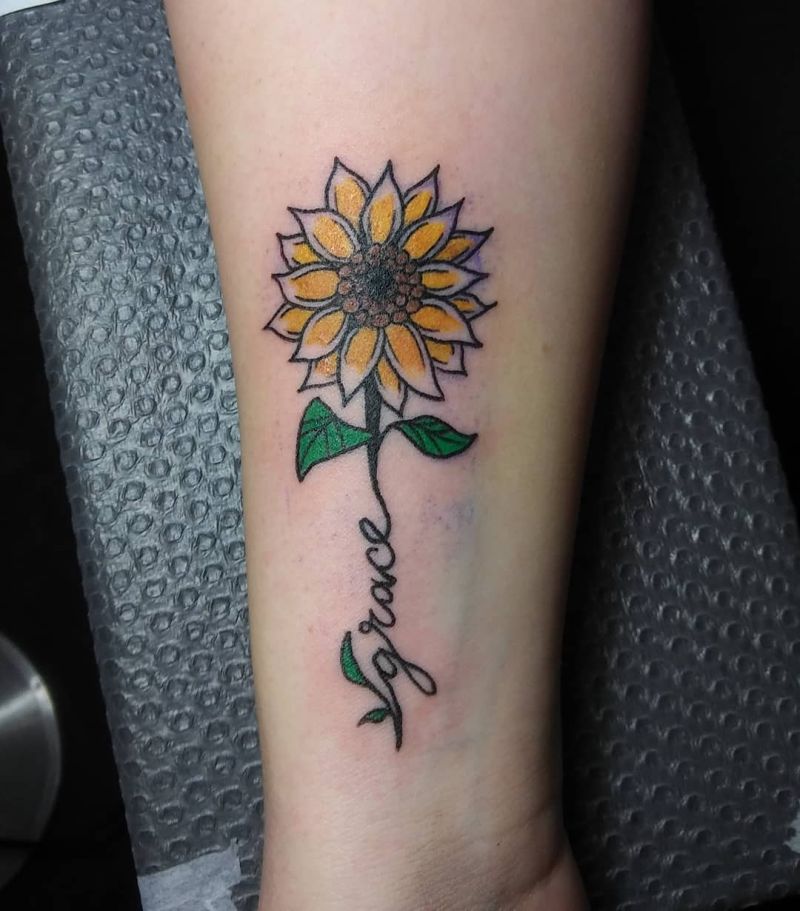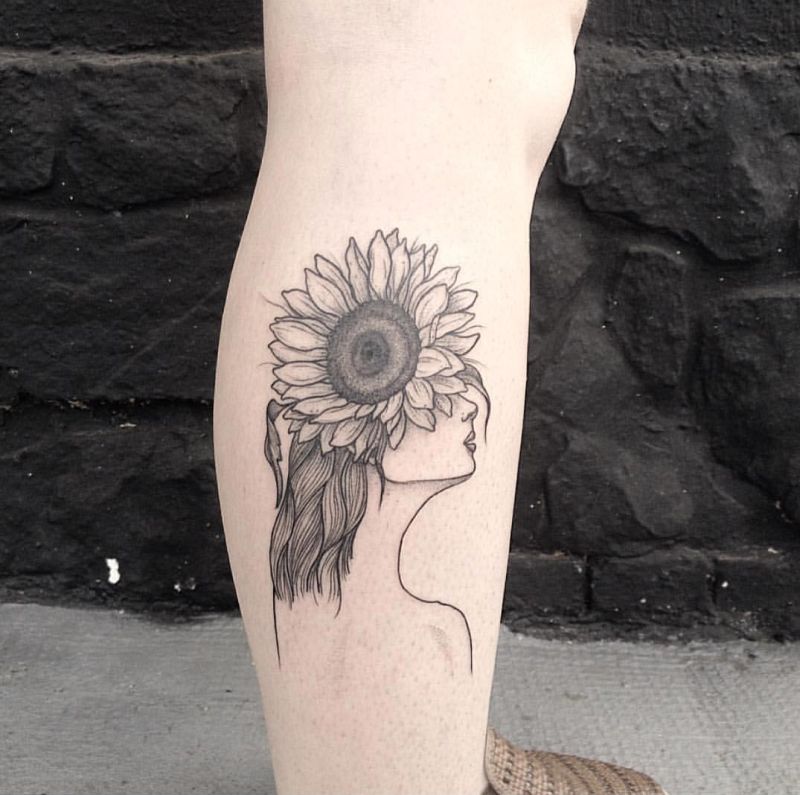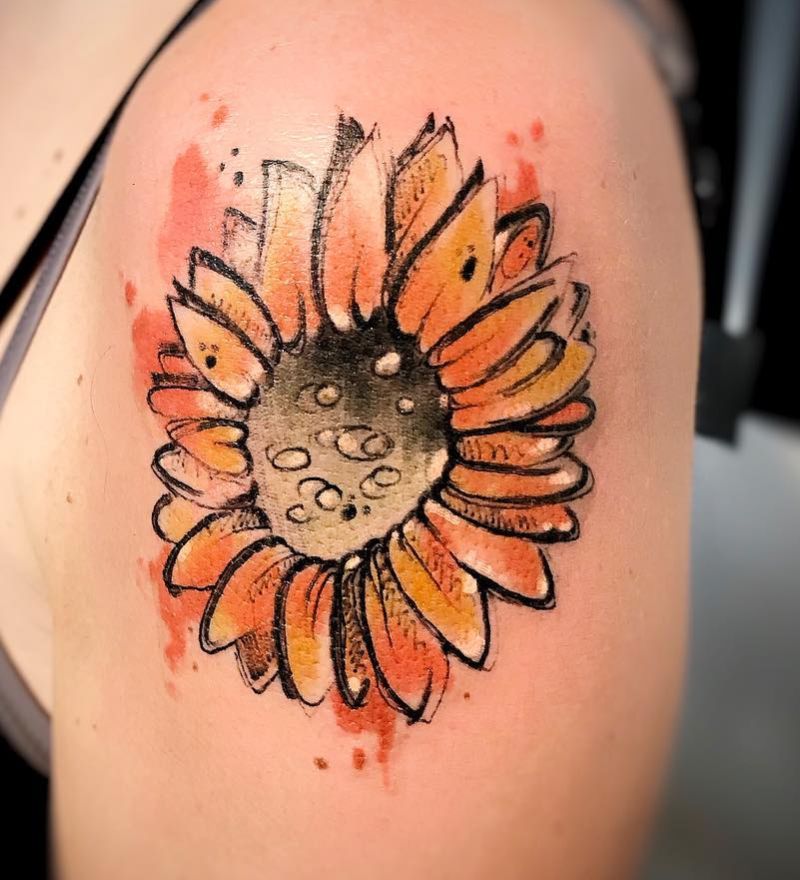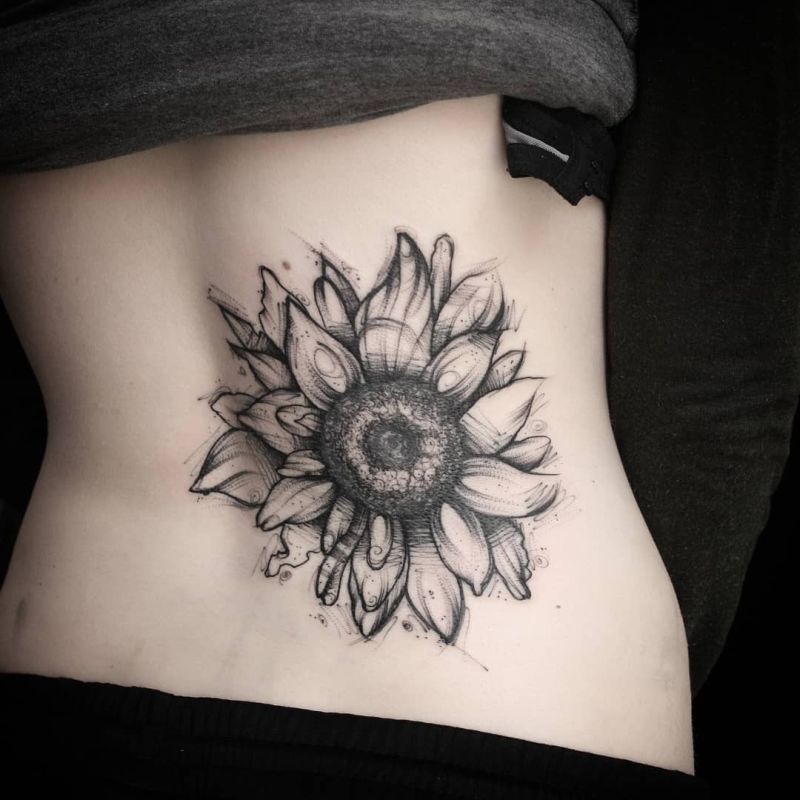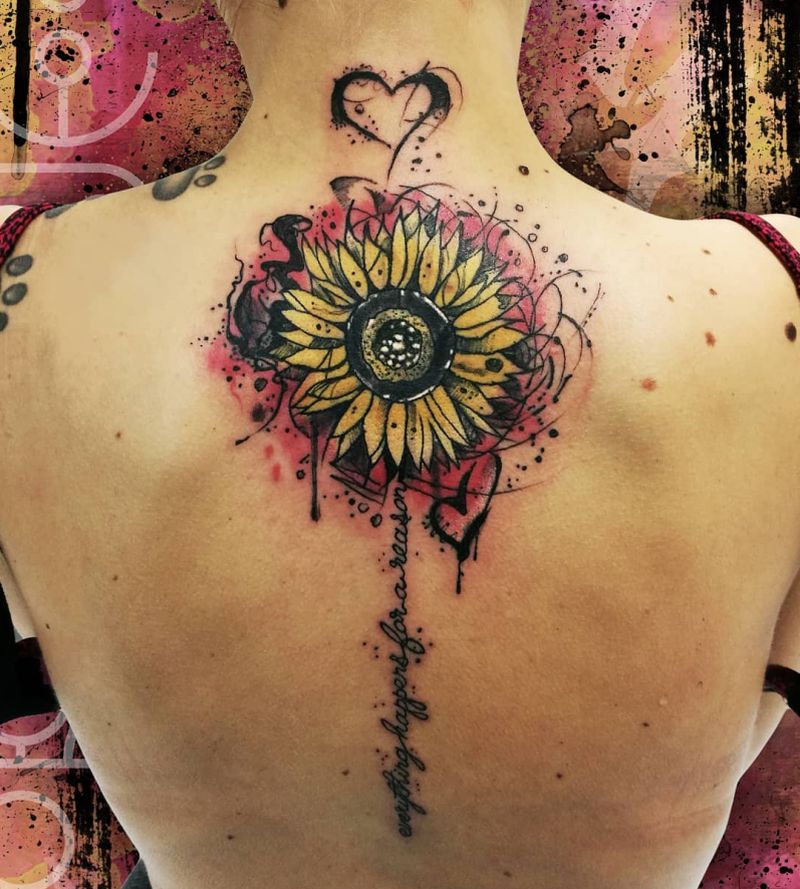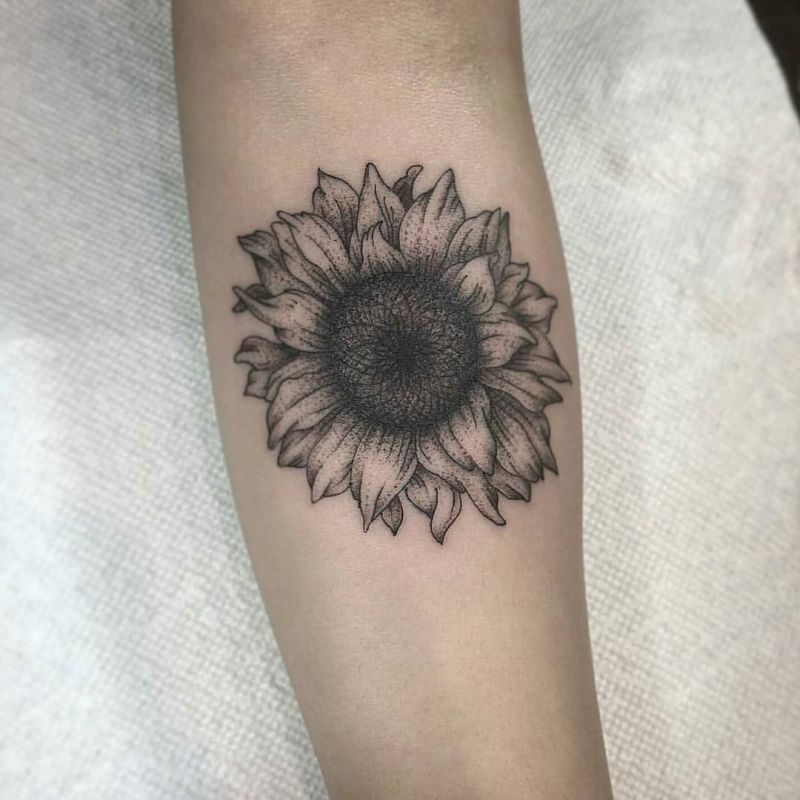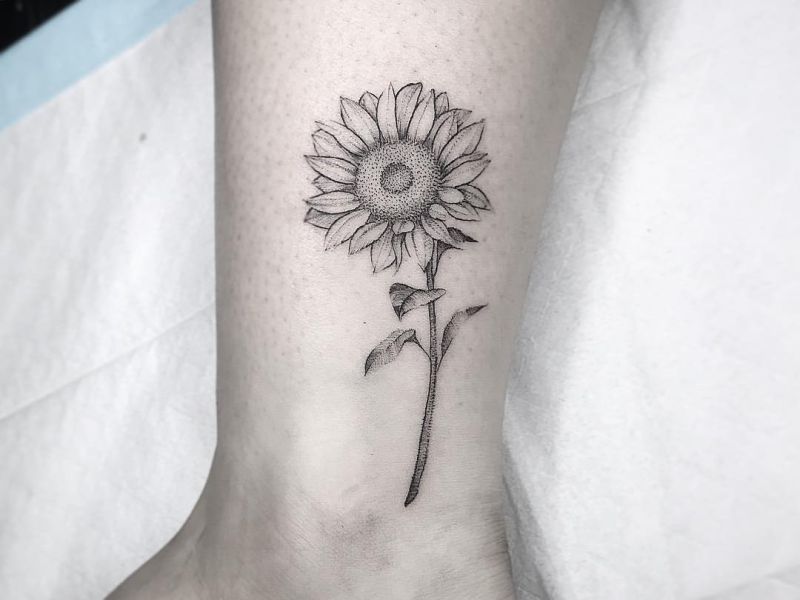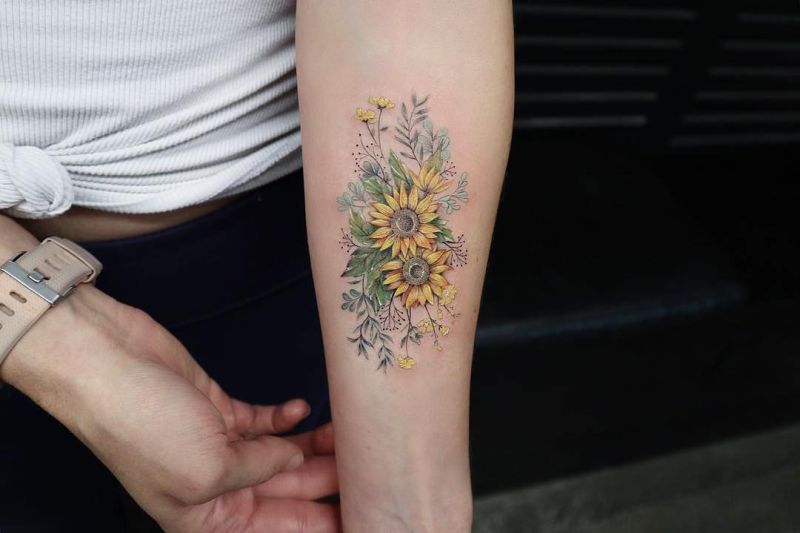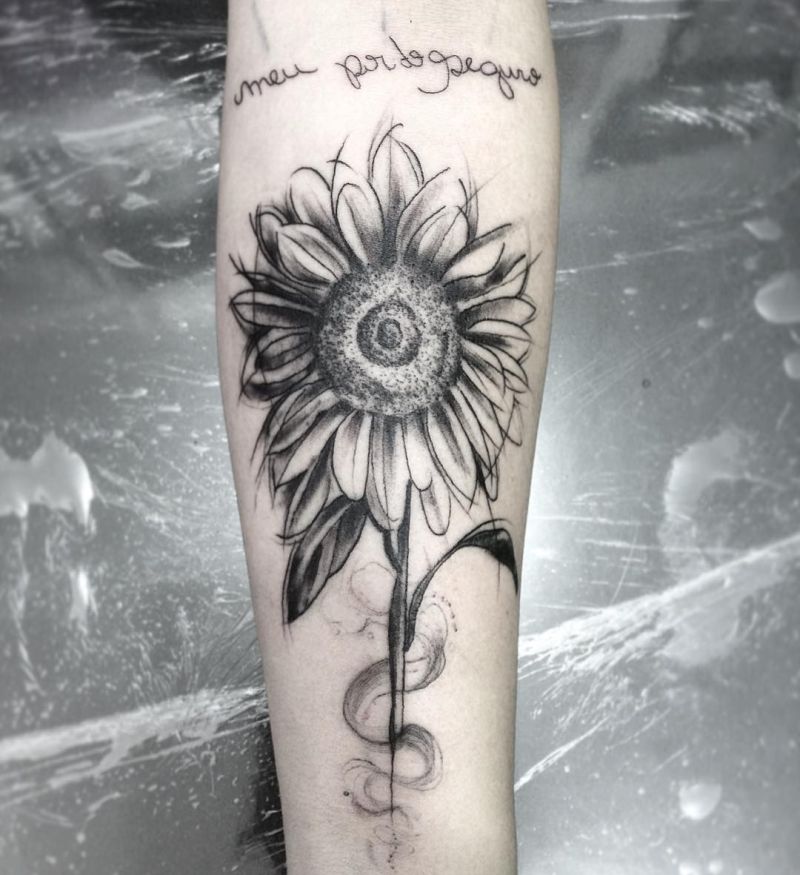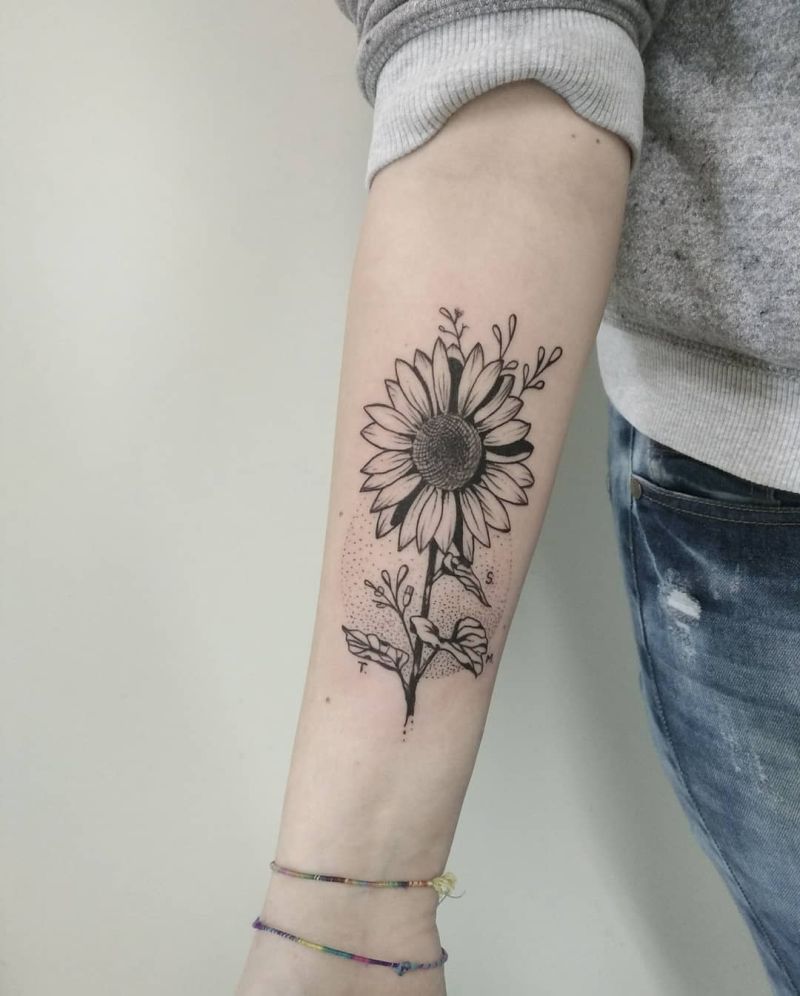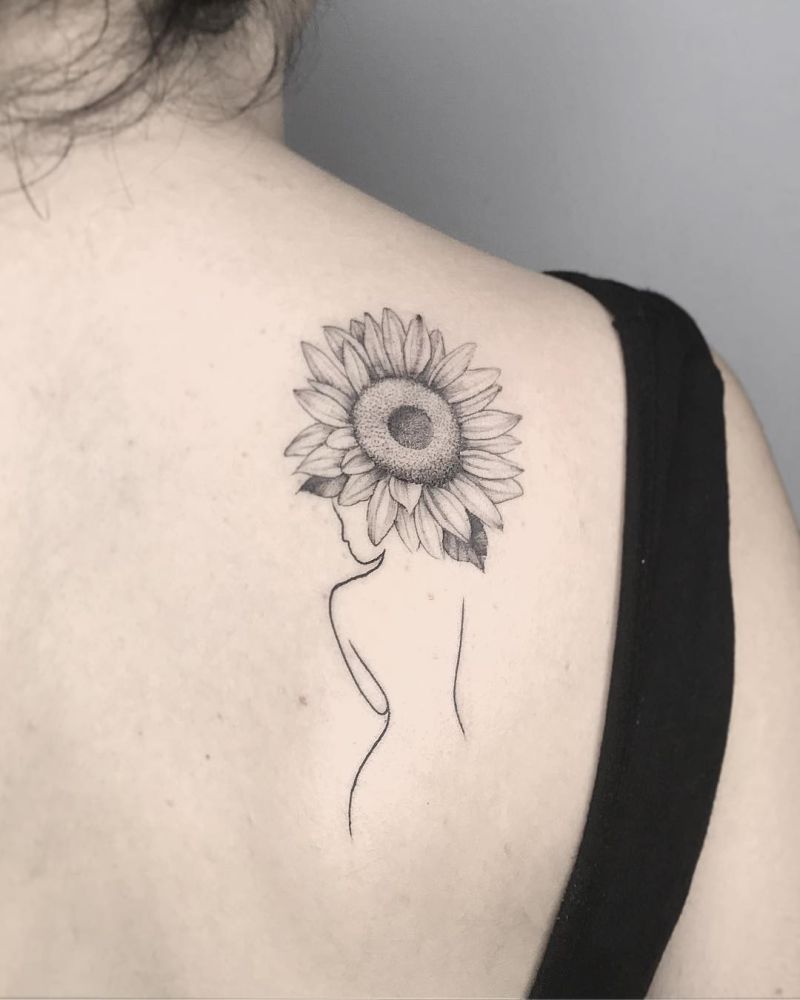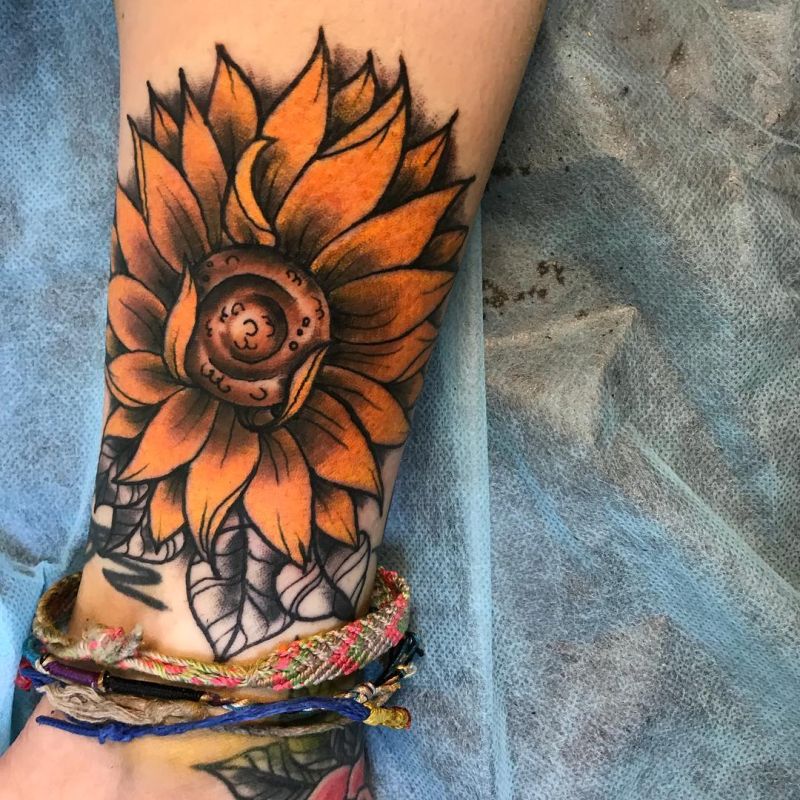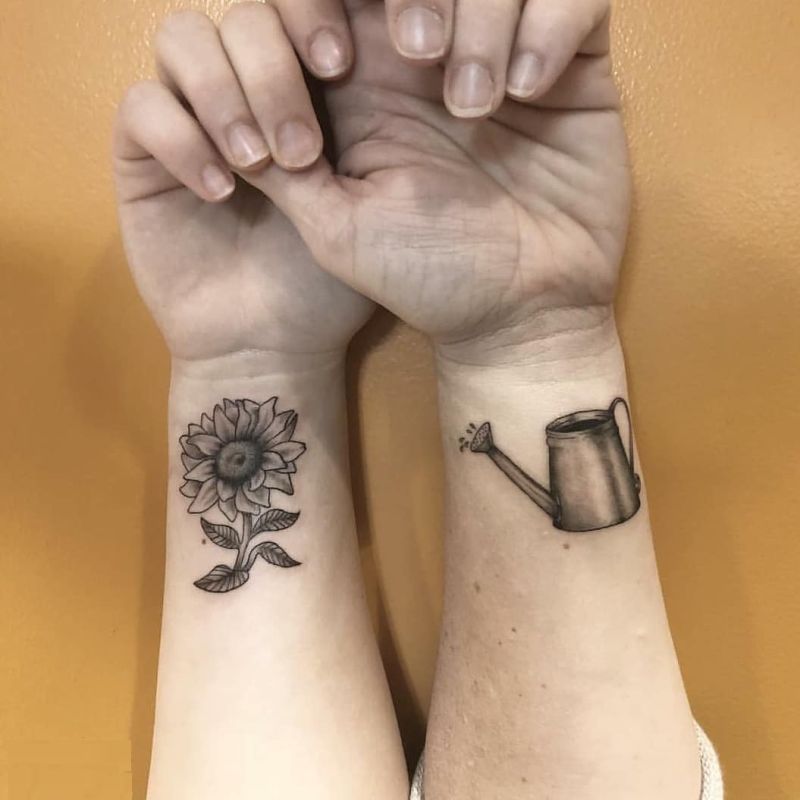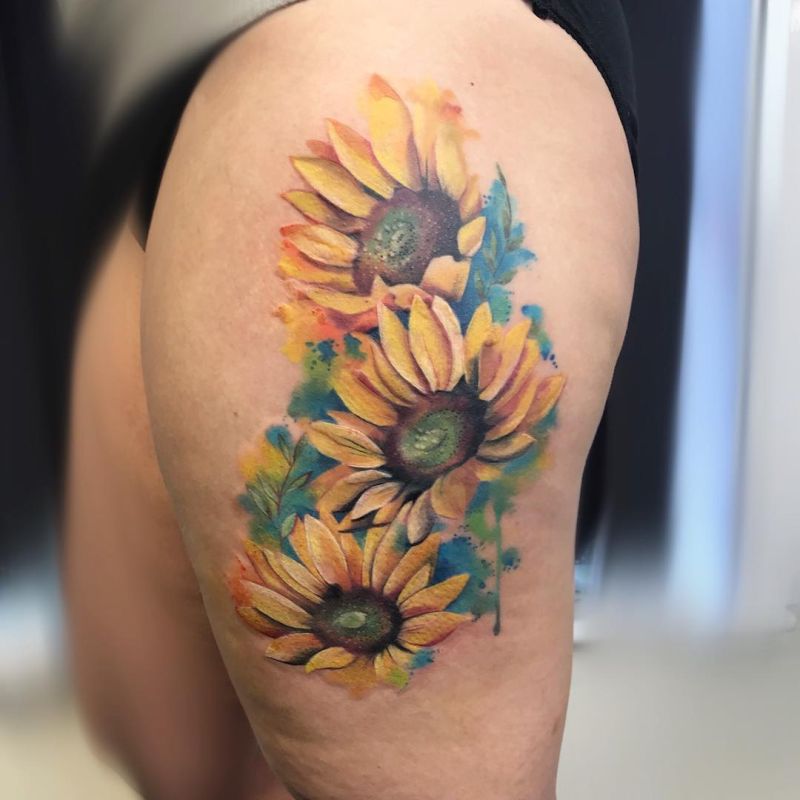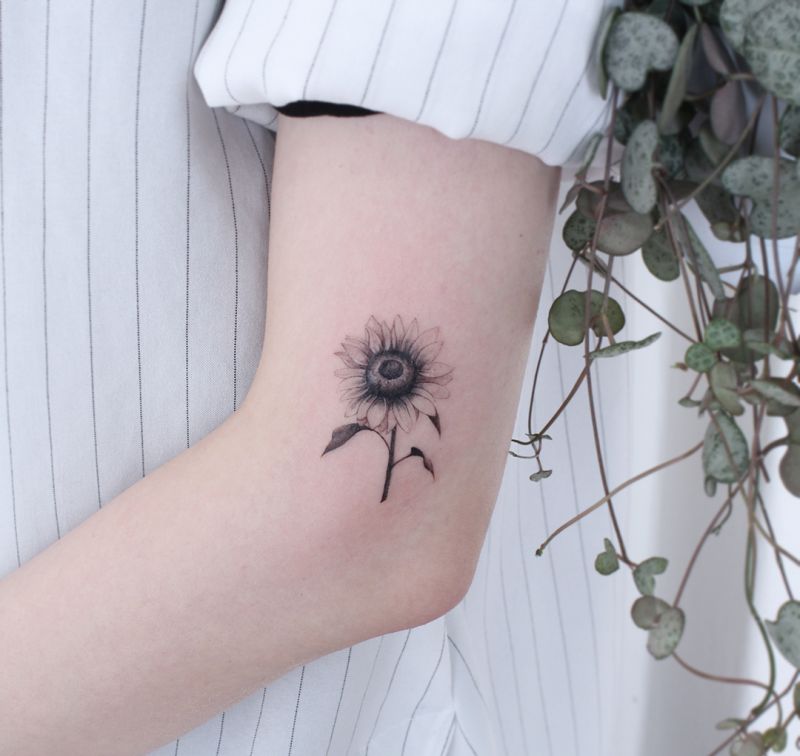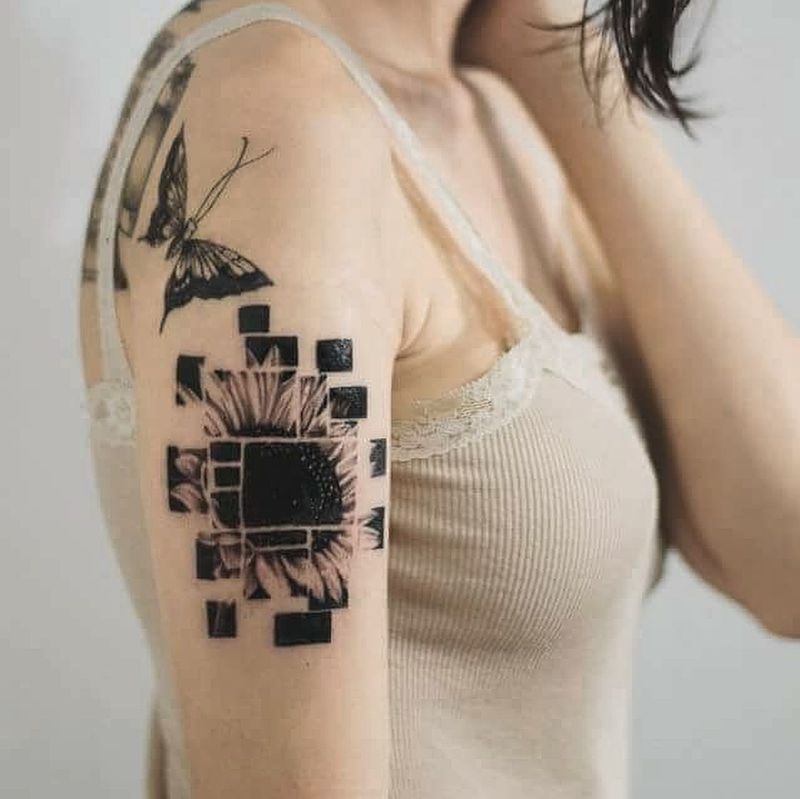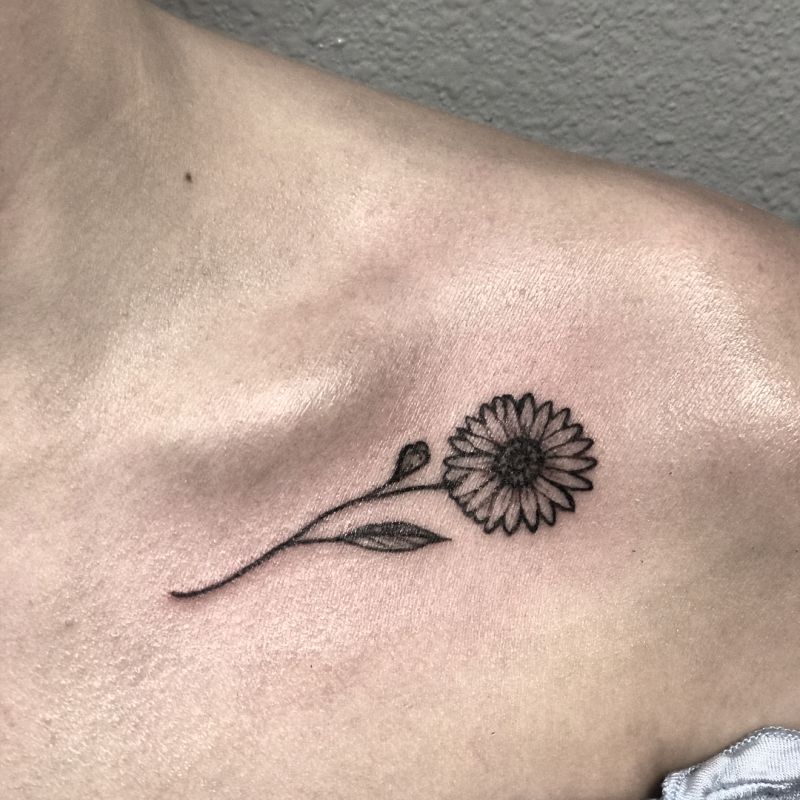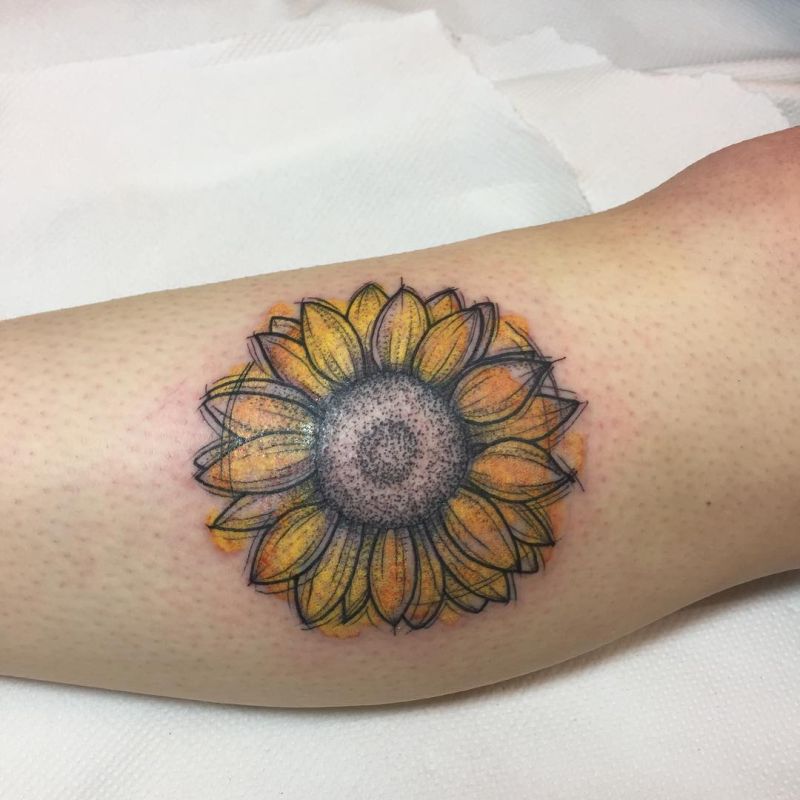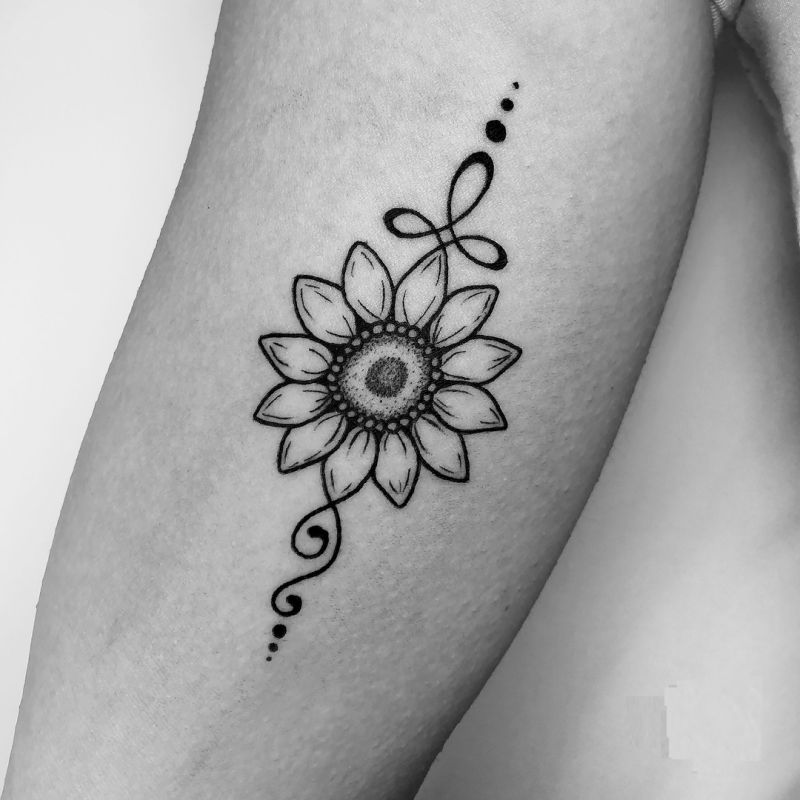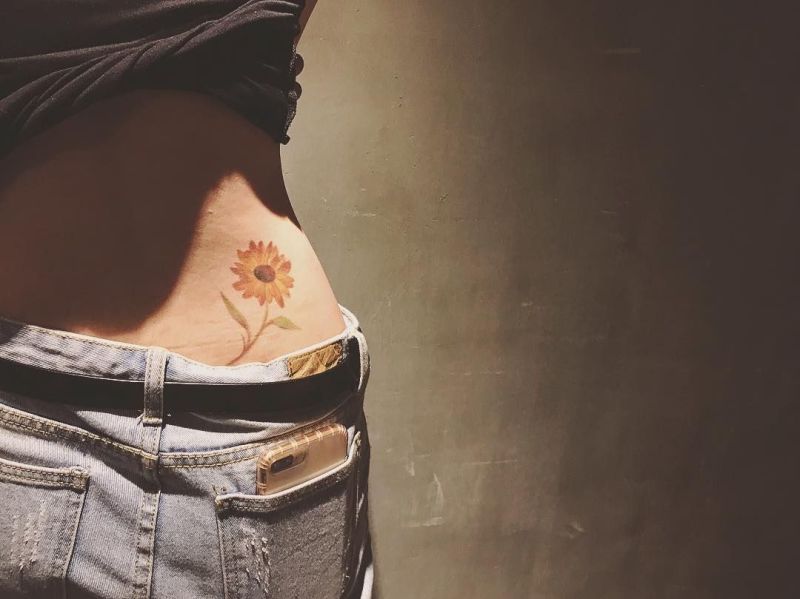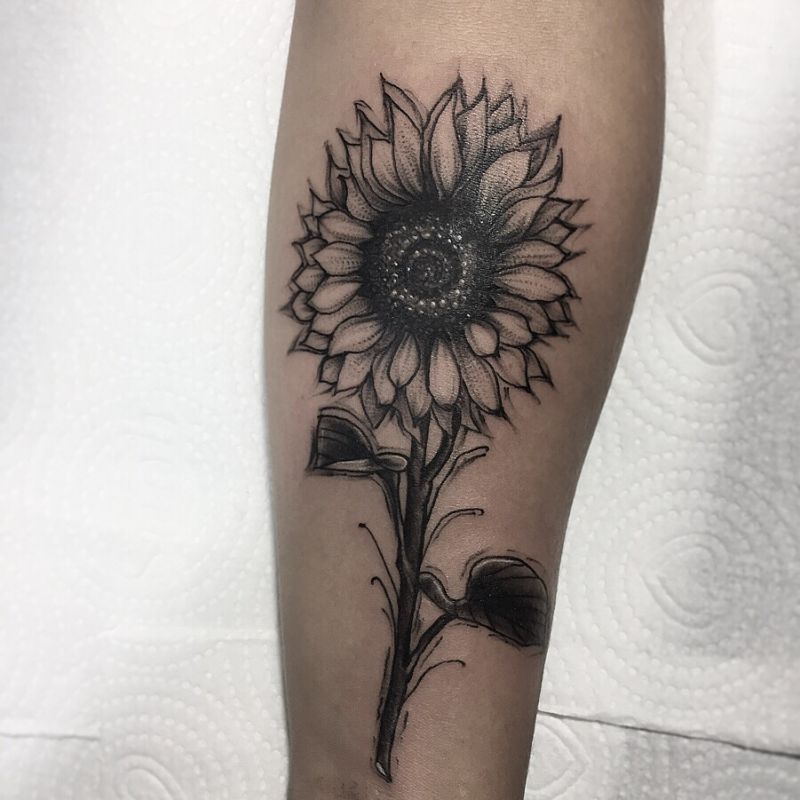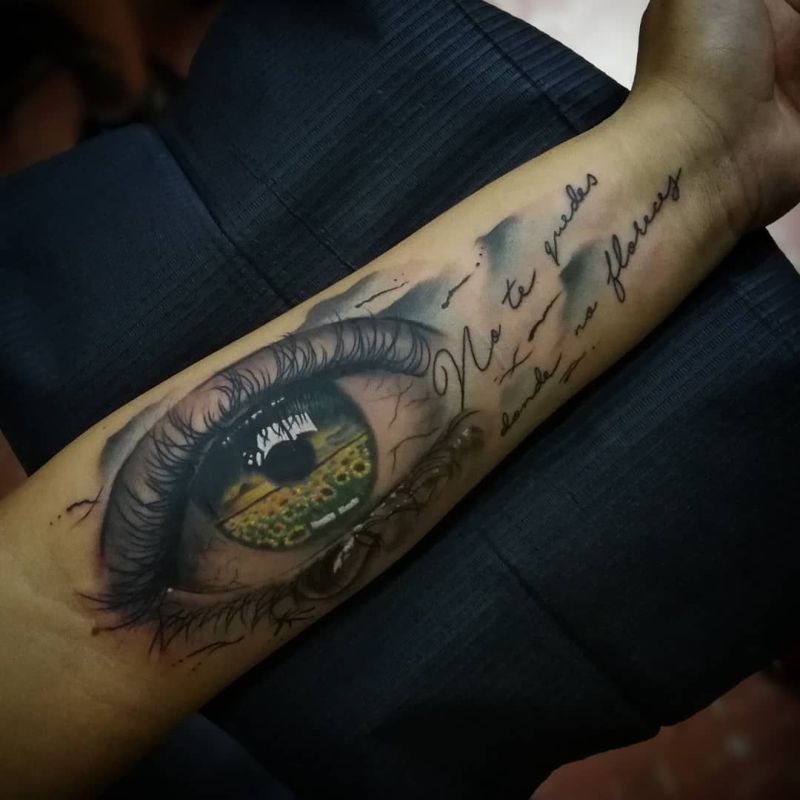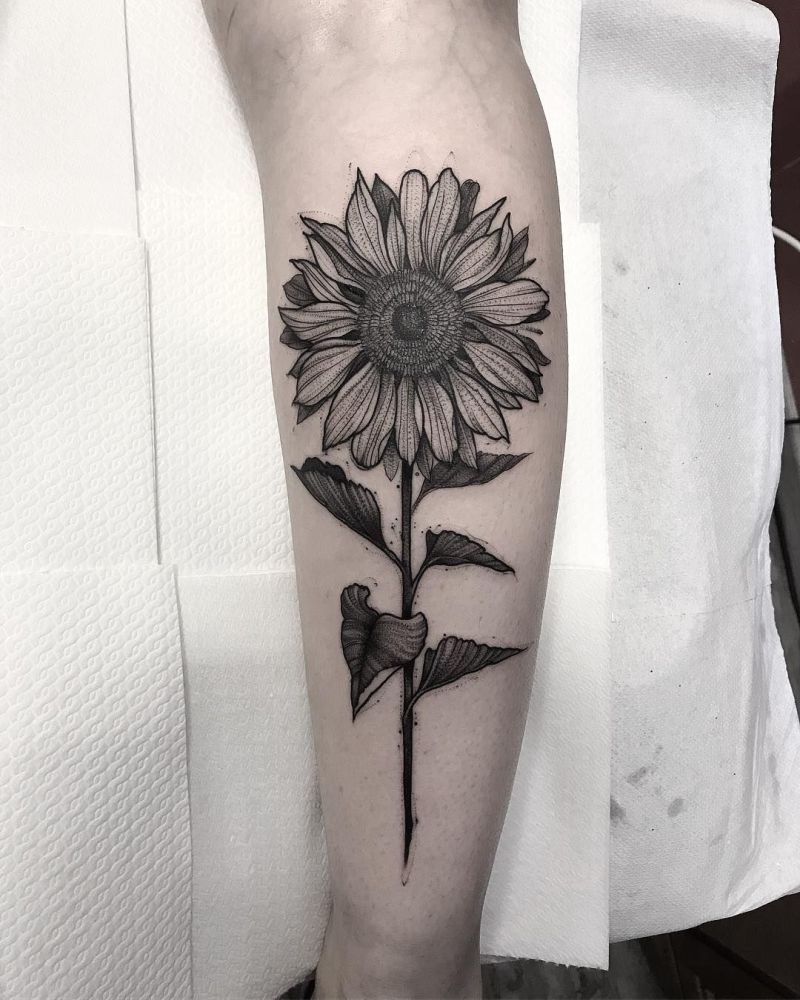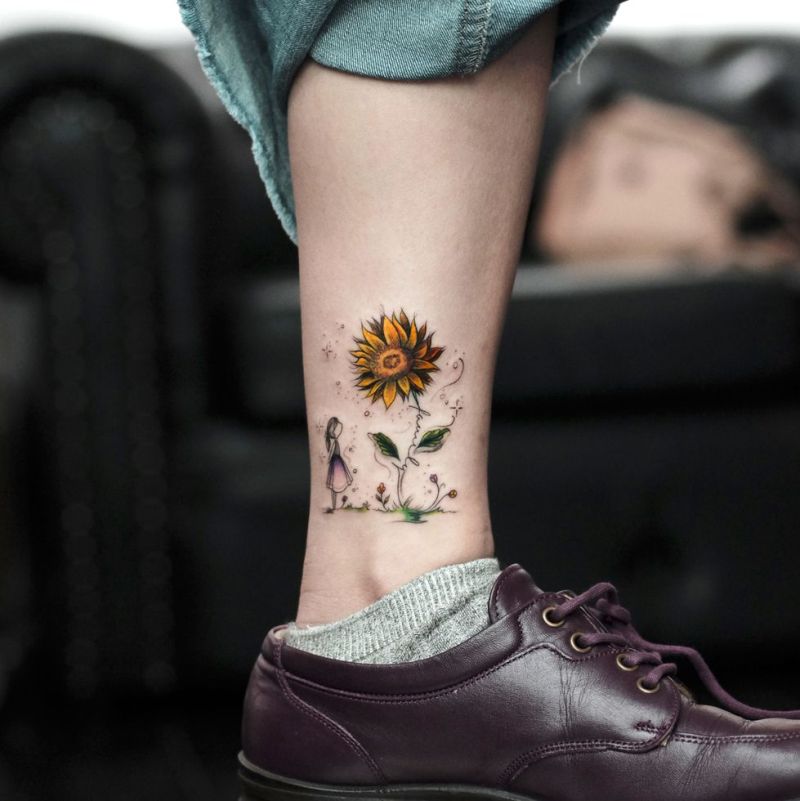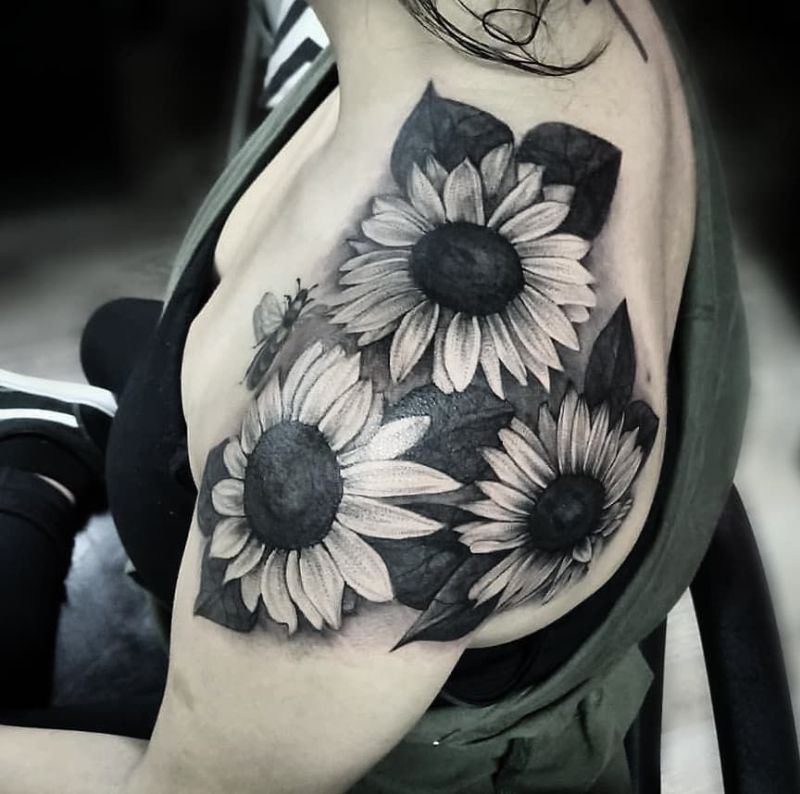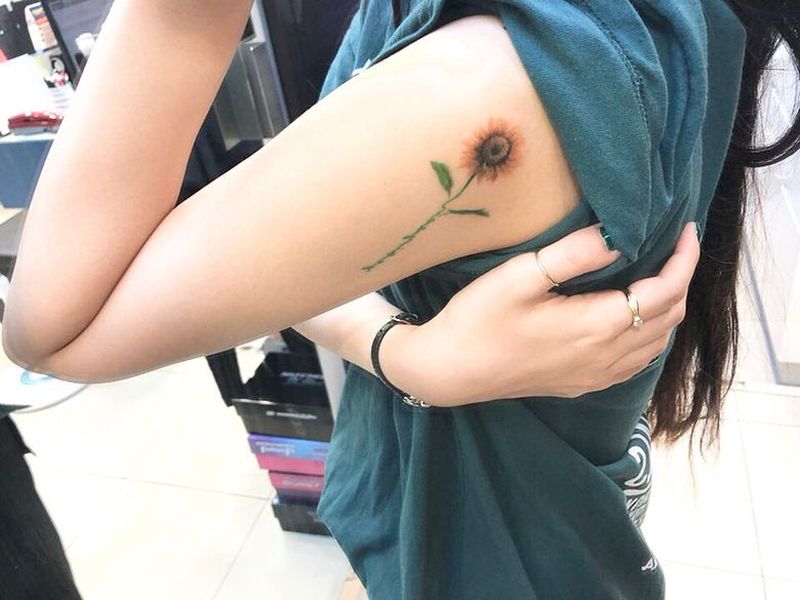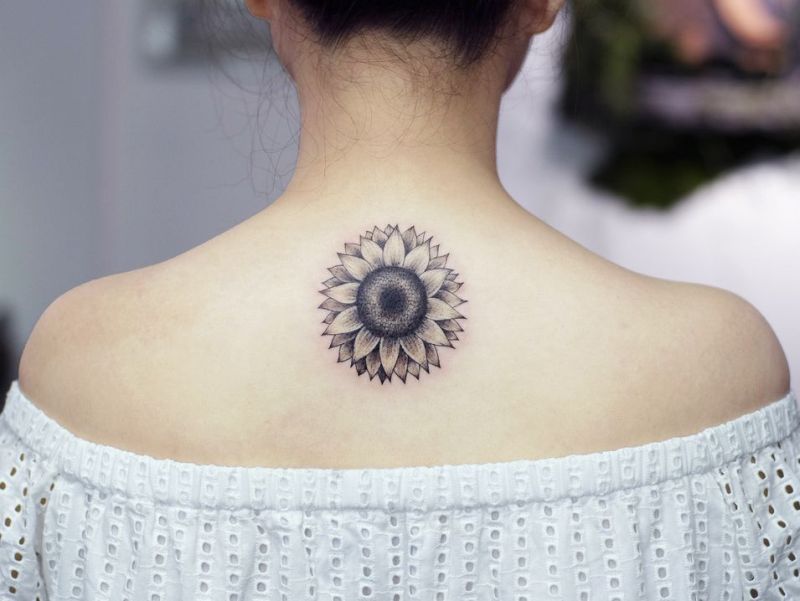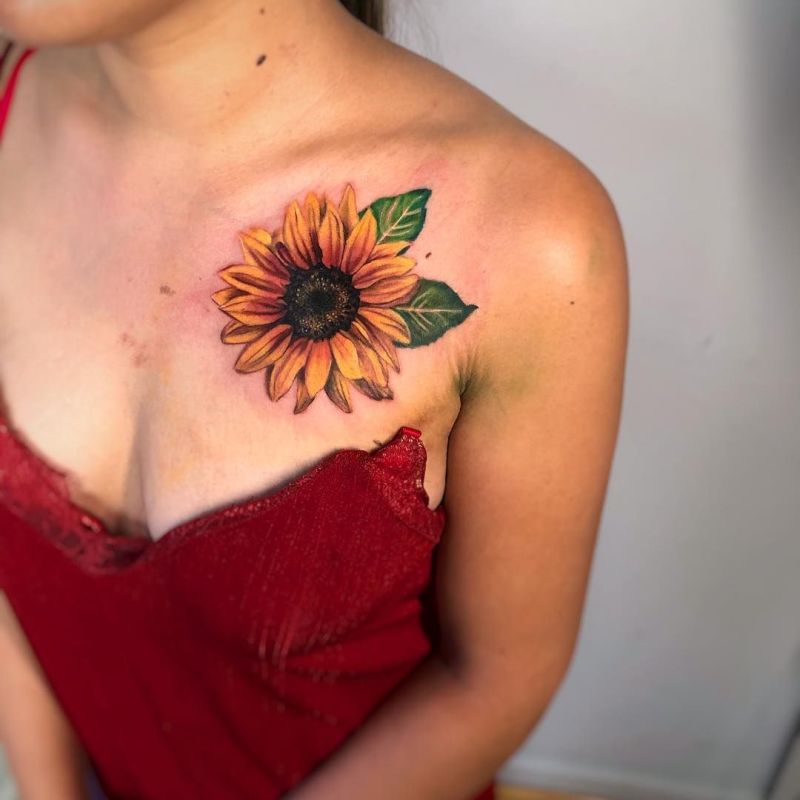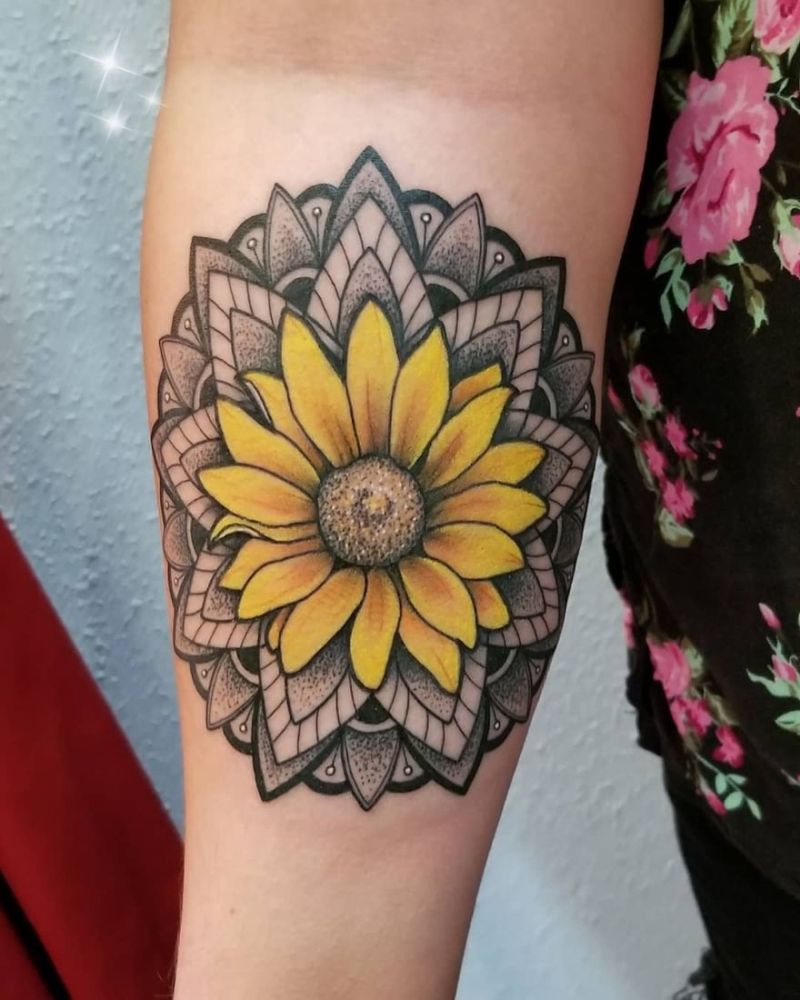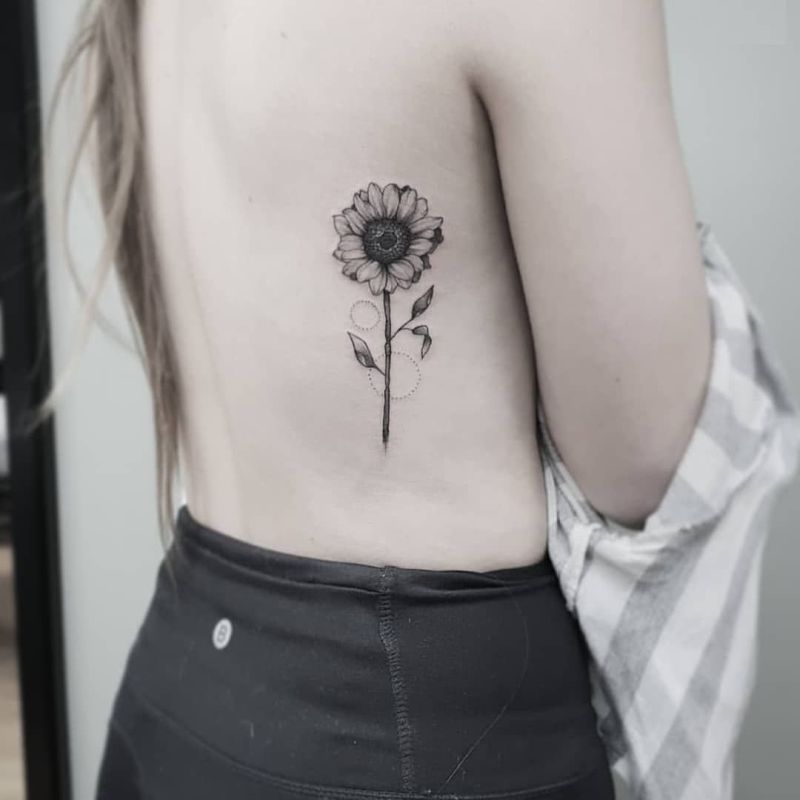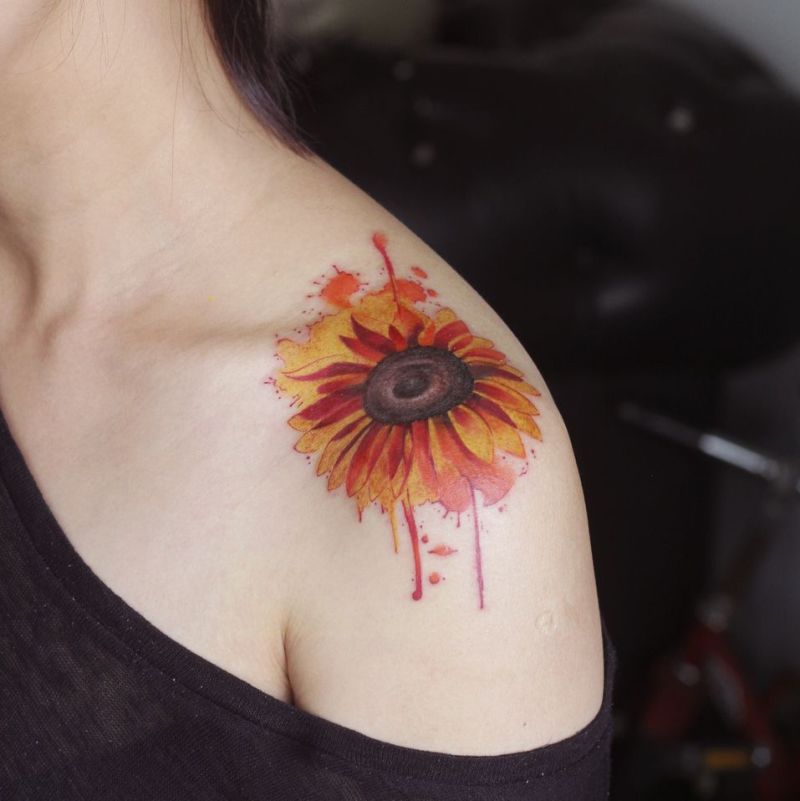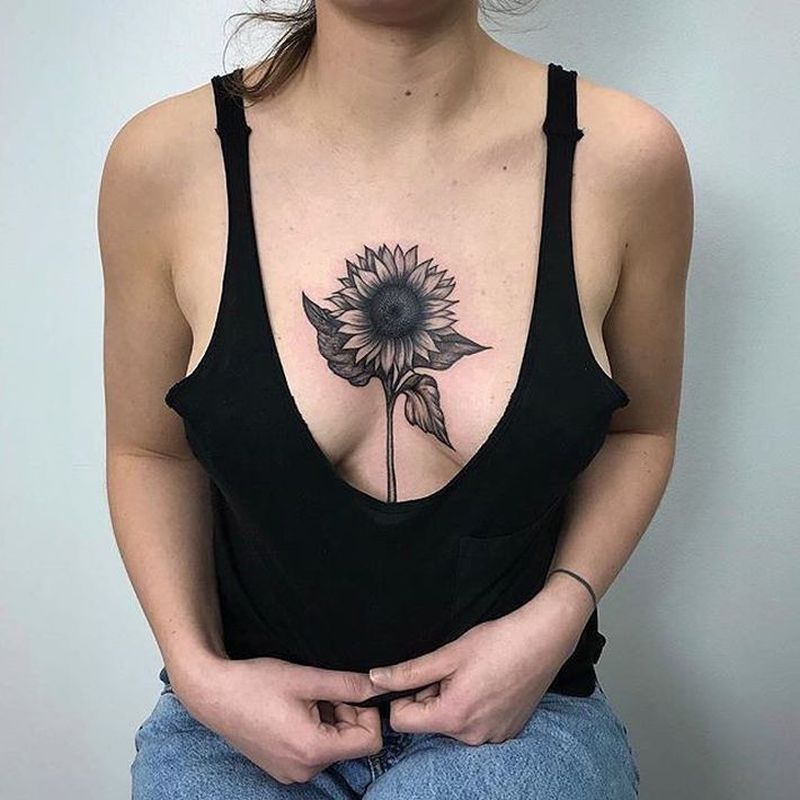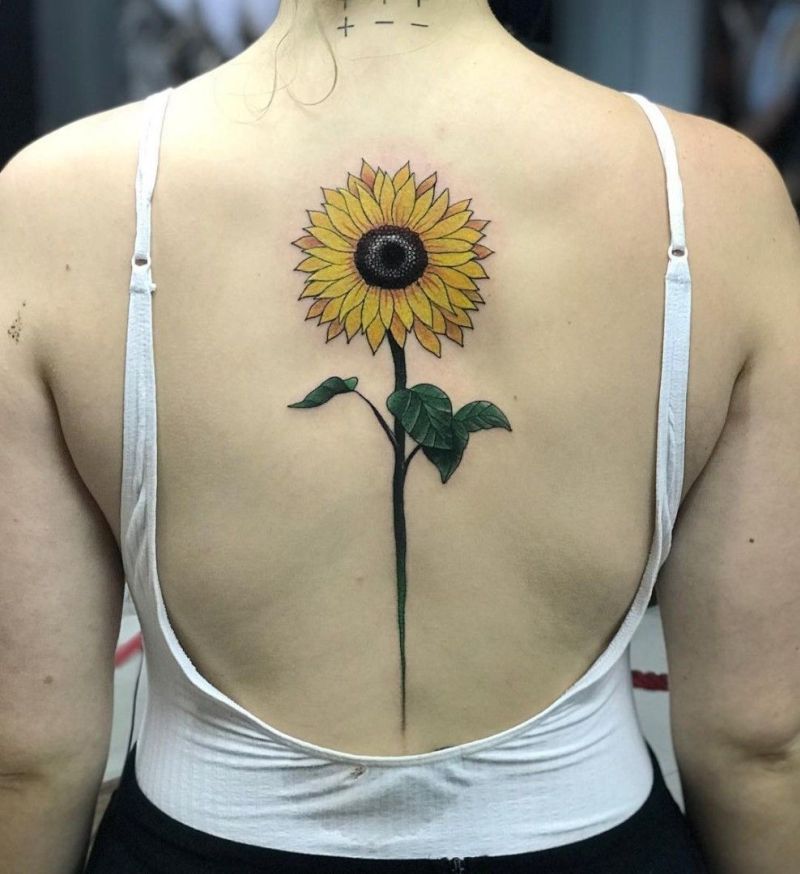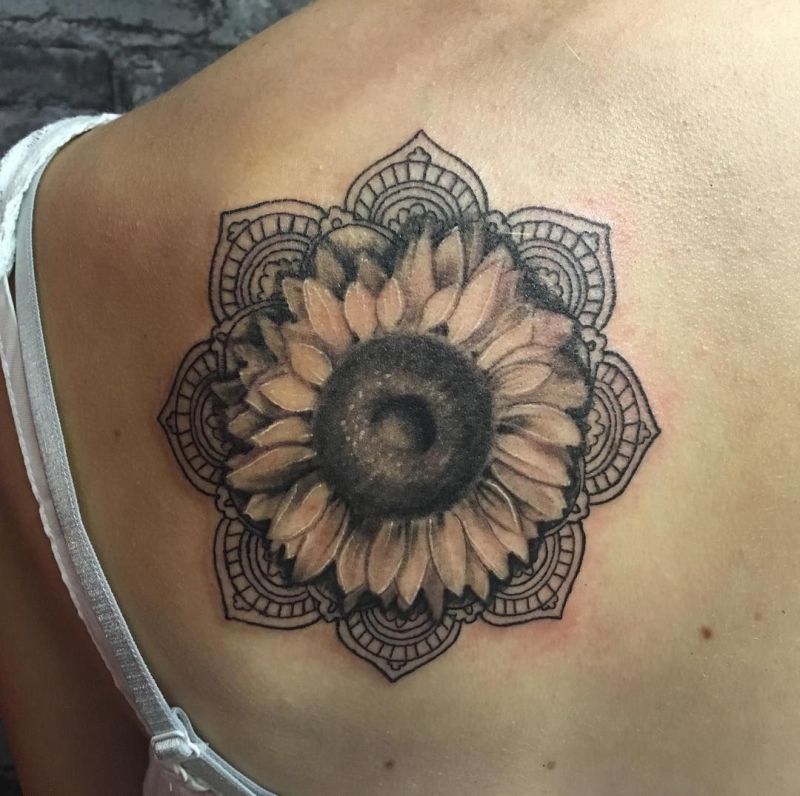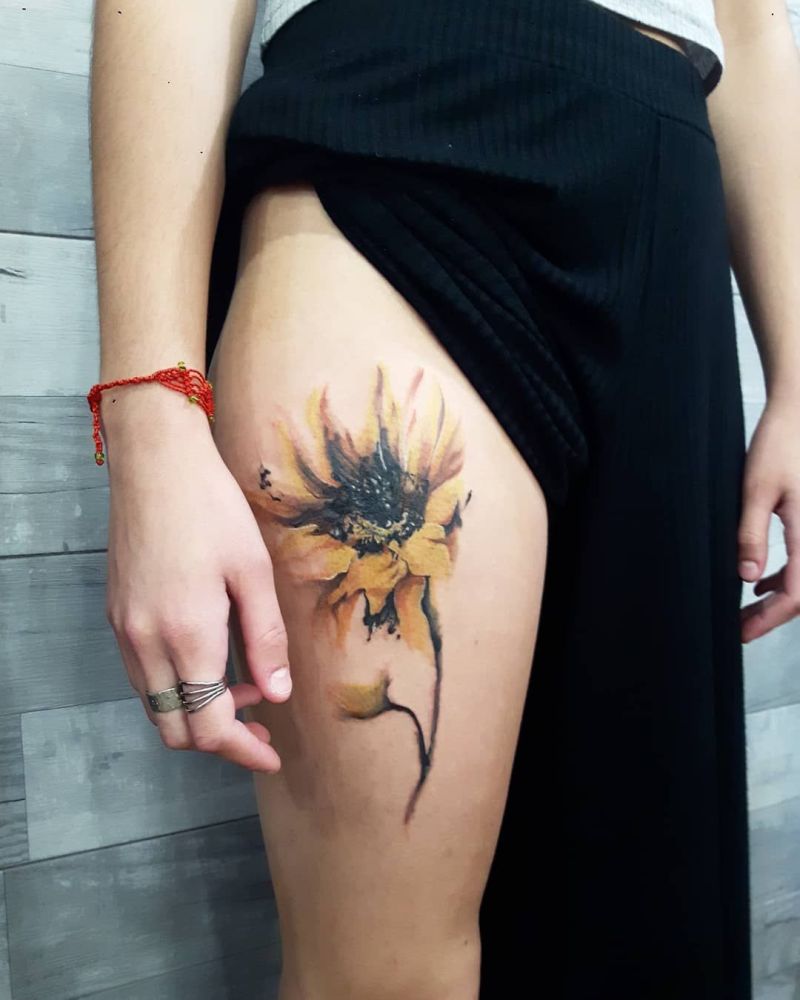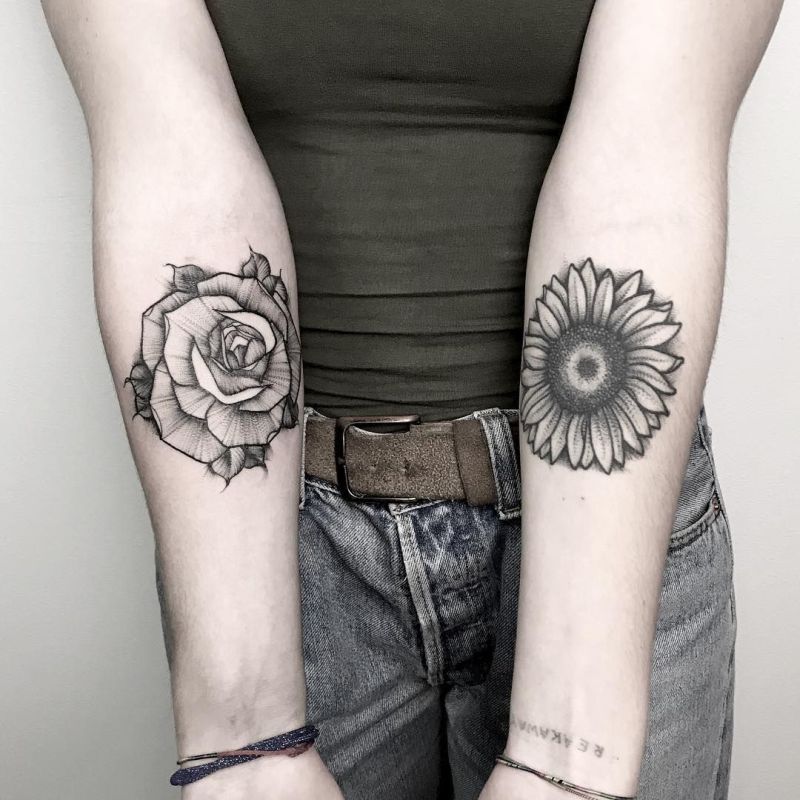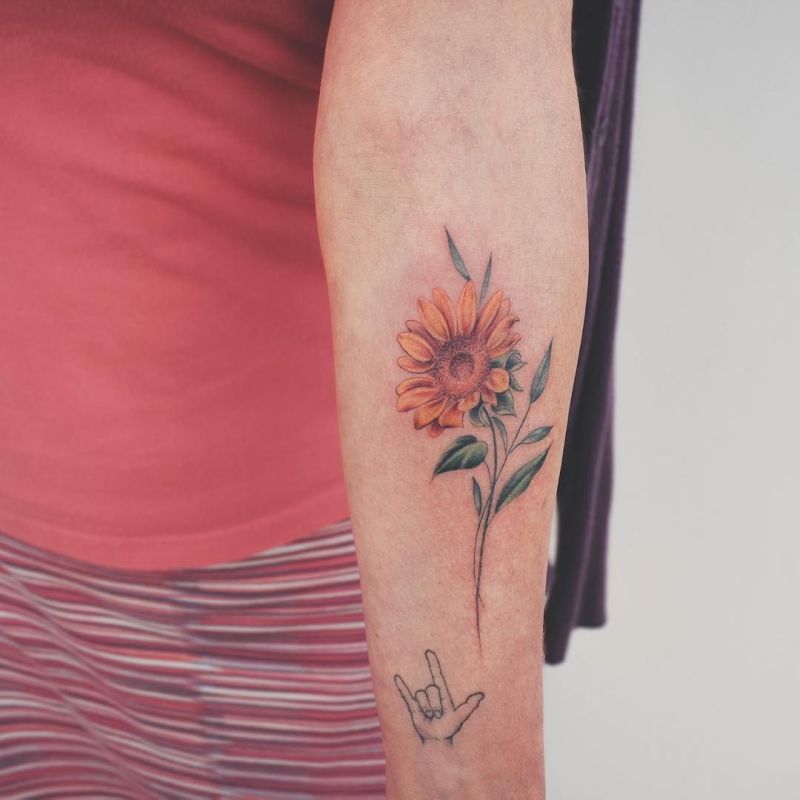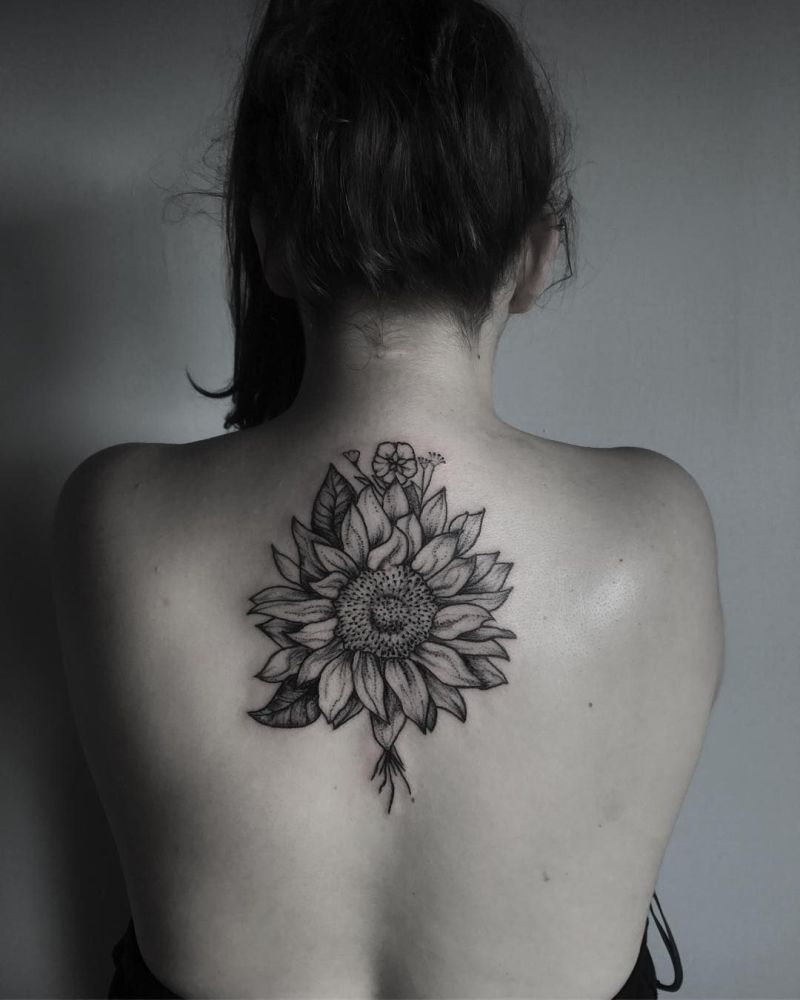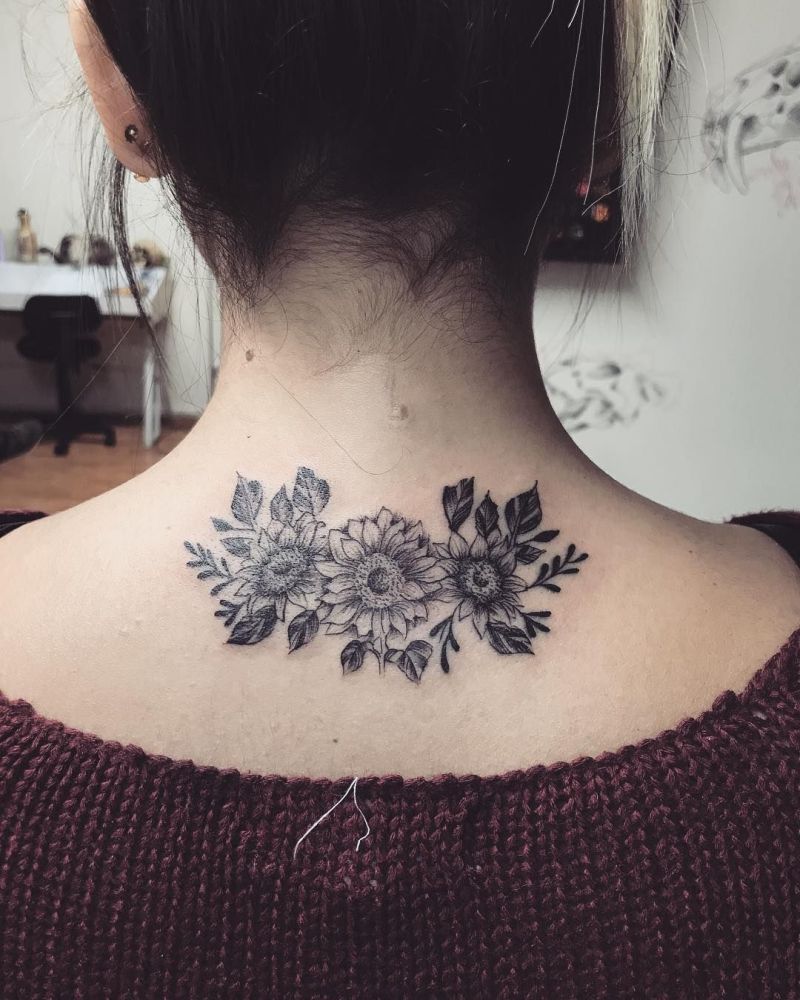 So, you've got the itch to get a tattoo, but aren't quite sure where to start in terms of coming up with an idea? You've come to the right place. Click here to learn about tattoos, discover their symbolic meaning, collect the ones you love and easily find the artists who created them and be inspired for your next amazing ink piece.