German Couple Converts a GMC Short Bus into an Adventure Van
Have you ever found yourself browsing through #vanlife photos while commuting to work or waiting for the clock to strike 5 pm at your mundane desk job? Who among us hasn't dreamed about moving in a van and travelling the world? That's exactly what adventurous German couple Kai Branss and Julie Toebel decided to do. For them, this hypothetical became a reality when they found a bus standing on the side of the street in Berlin and bought it the next day. Followed by a tough renovation project they completely transformed the school bus into a small home.
A 25-year-old bus converted into an incredible adventure van
Converting an old school bus into a livable home is no easy task, but with a little creativity, amazing spaces can be created. When Kai, a cinematographer and director, and his partner Julie decided they want to do the whole tiny living thing, they had no idea how to make this transition. But a year after starting the project and hundreds of hours work, they transformed the yellow GMC bus into an extraordinary live-in travel vehicle.
As you'll see in the image gallery below, the exteriors of the bus are kept intact, with some additions to the roof including the deck and a skylight. It's when you take a look inside that the real wow-factor hits you. In just 118 square feet, the couple managed to create a shabby chic living space that includes a kitchen, sitting area, a bed with pull-out drawers and get this, a wood-burning stove!
Although they own flats, Kai & Julie now they spend a majority of the time travelling in their converted mini school bus home. And lucky for us, they've decided to let others in on their journey as well – we can follow their adventures on their Instagram page, WeTravelByBus.  If you're planning to build your own adventure van, this converted yellow bus could provide the perfect inspiration!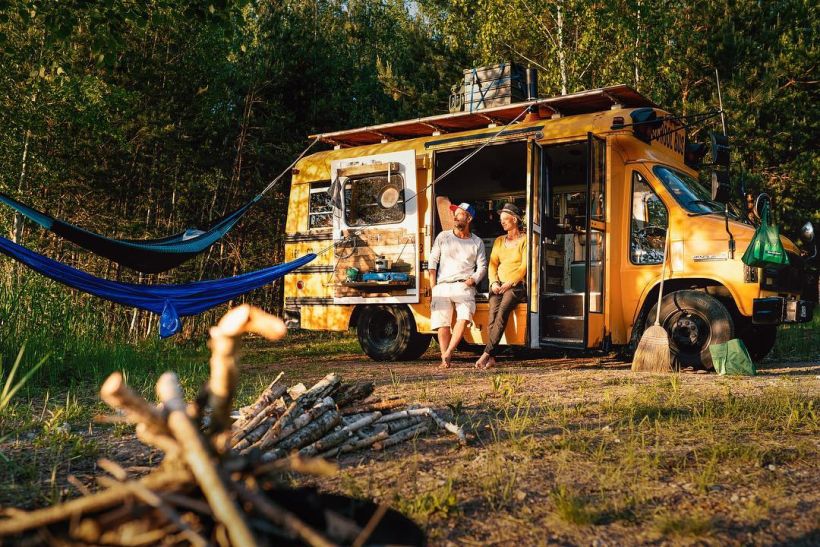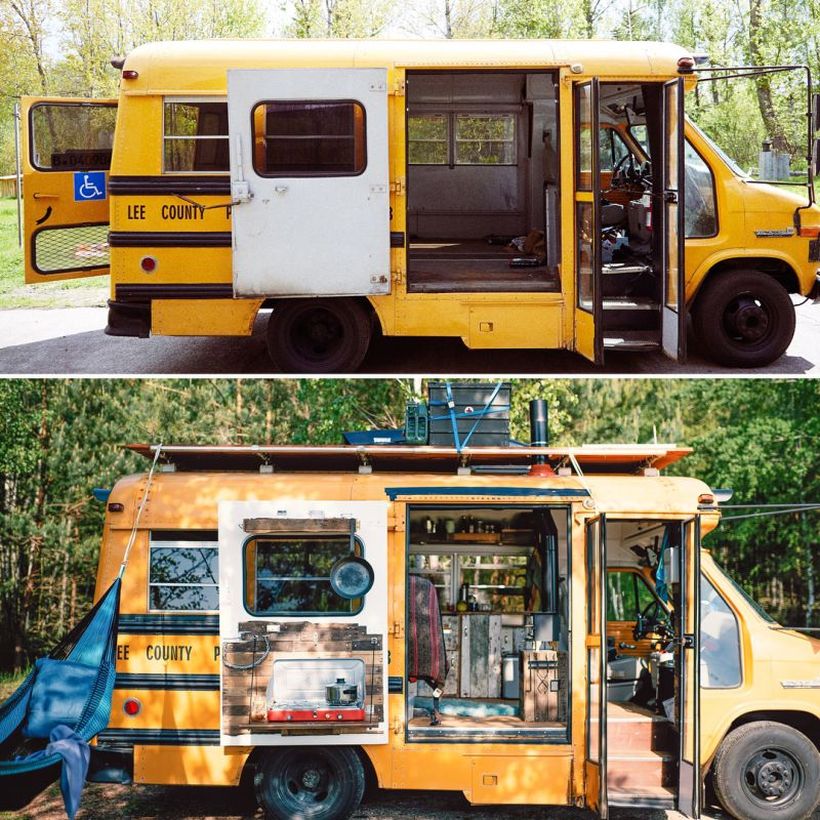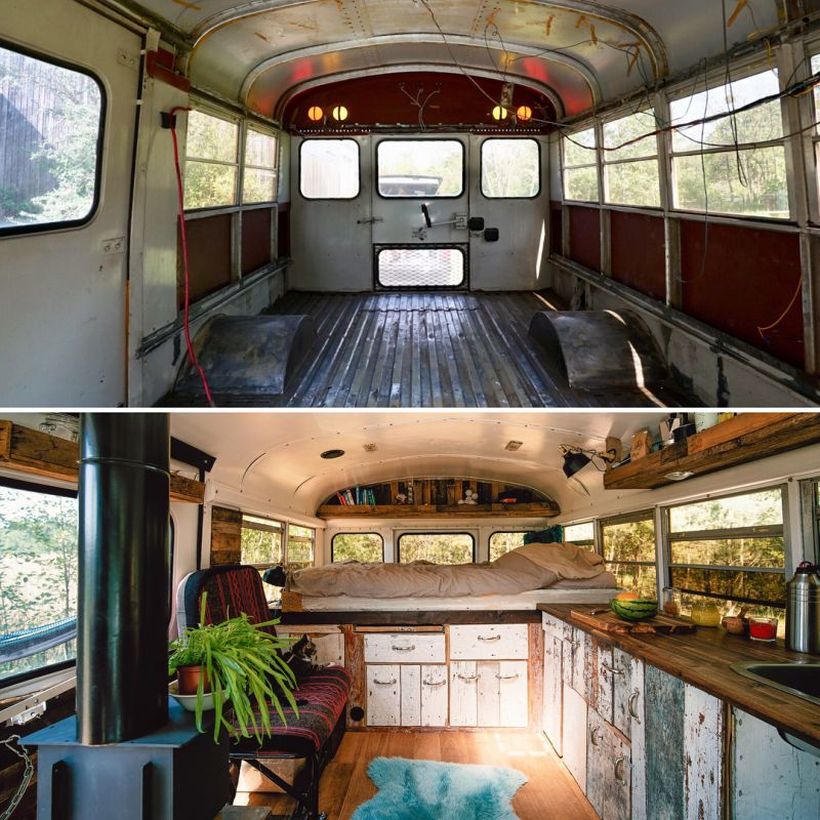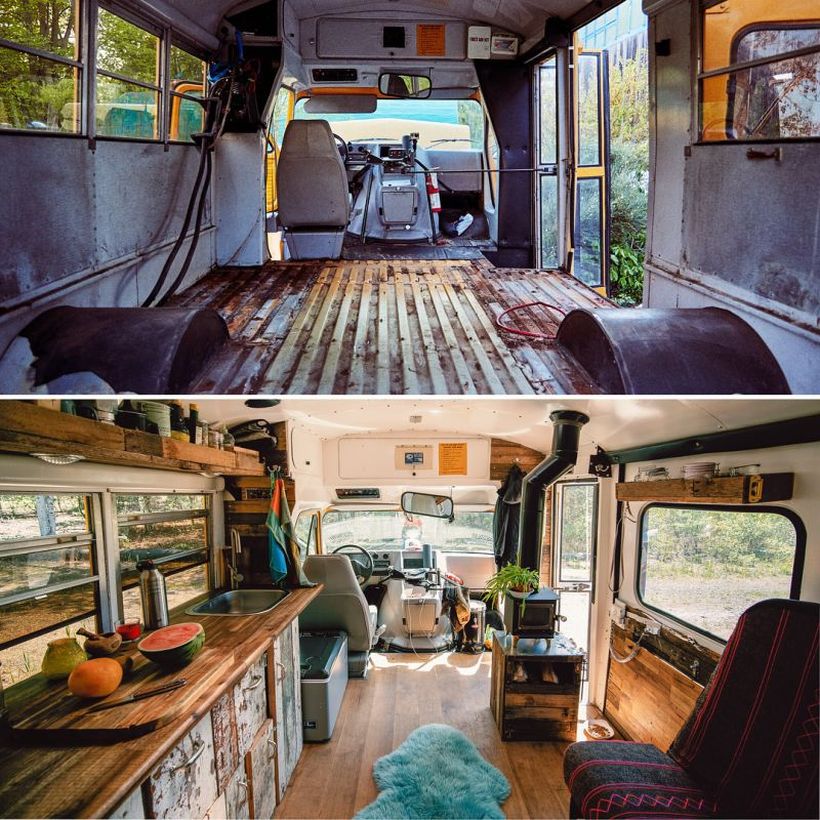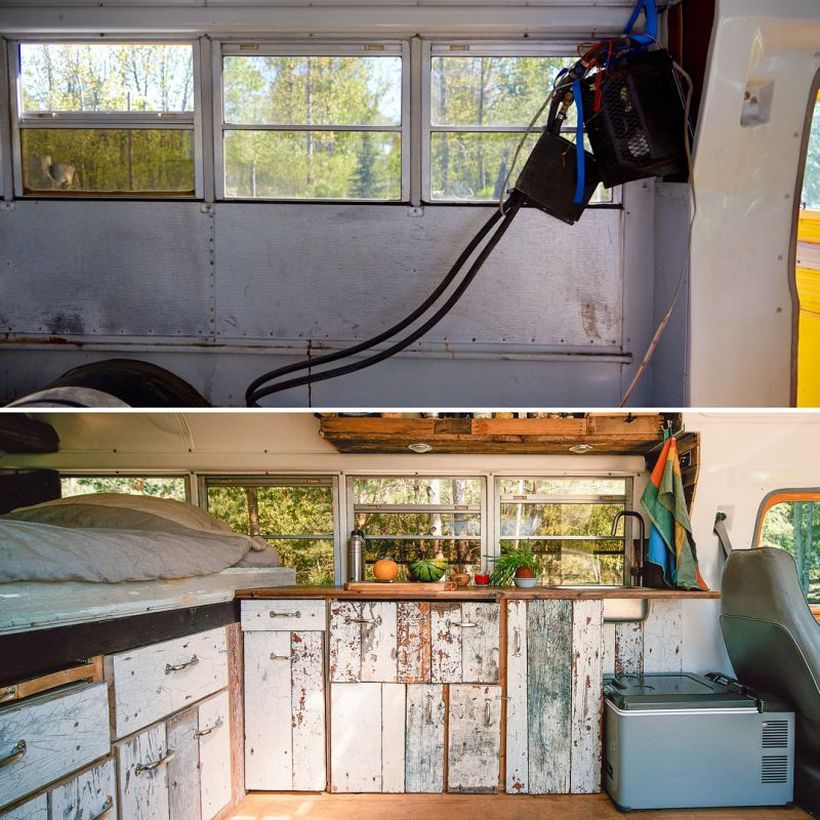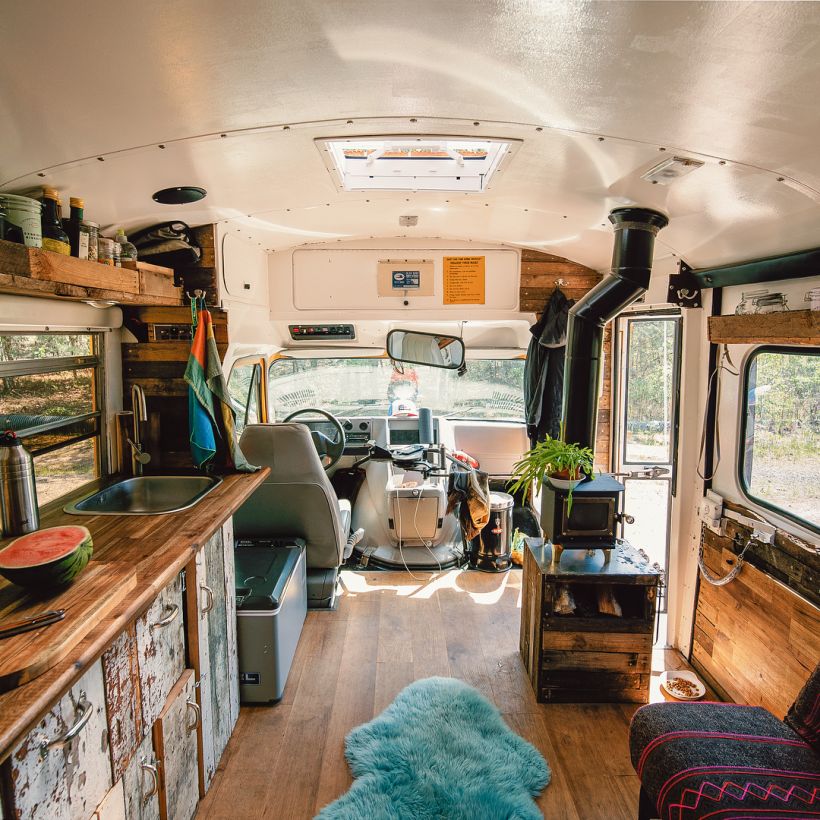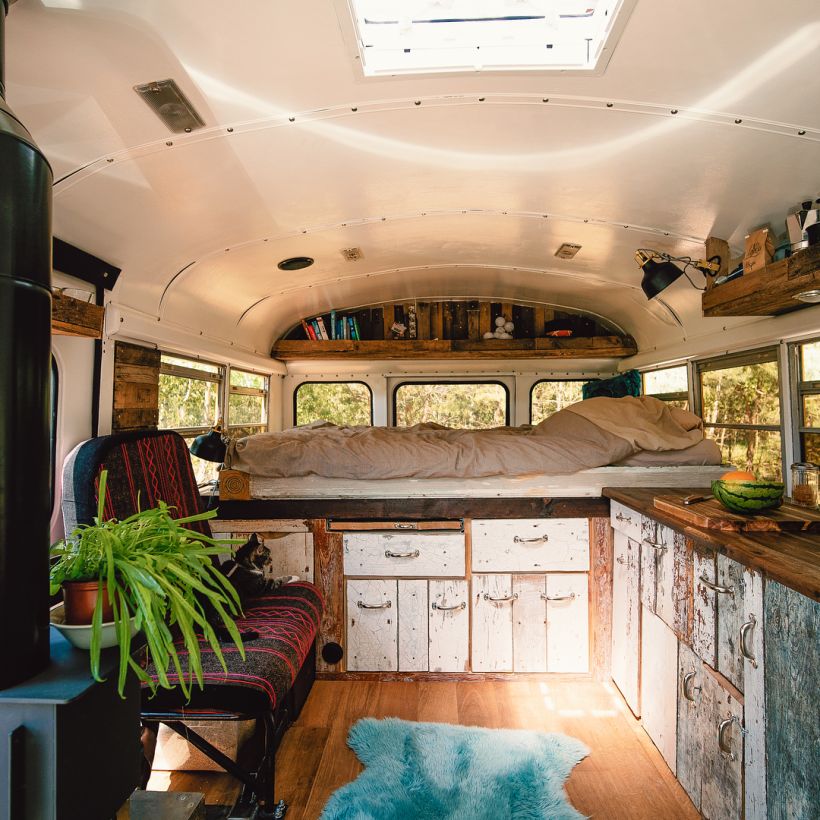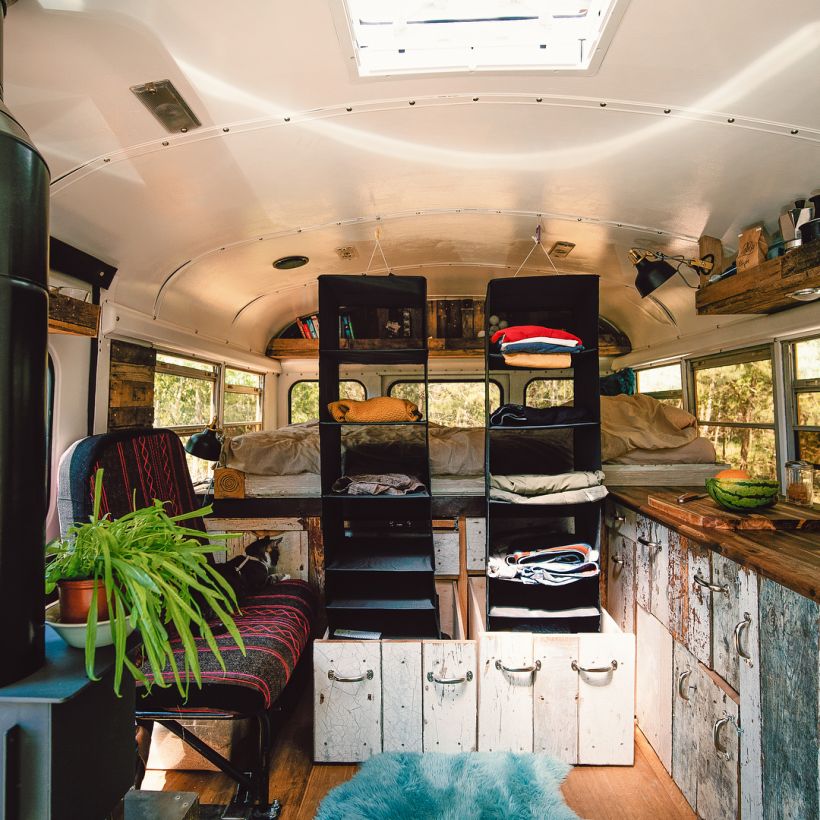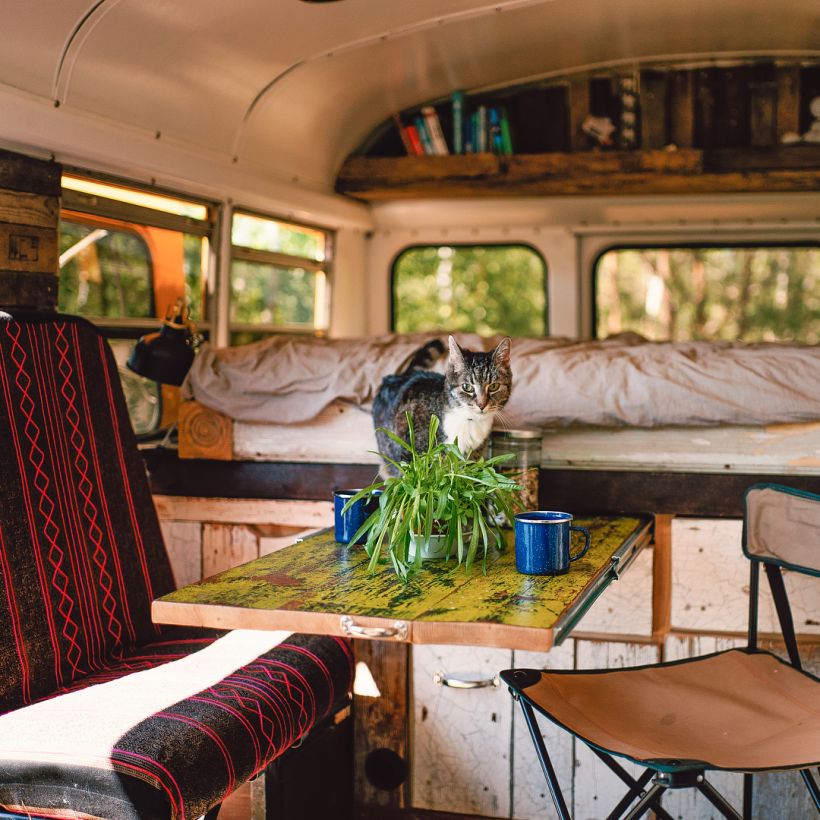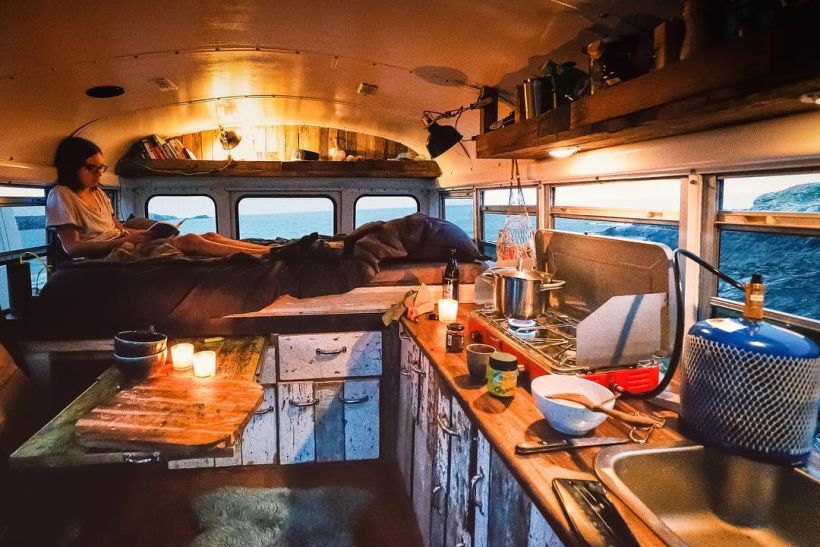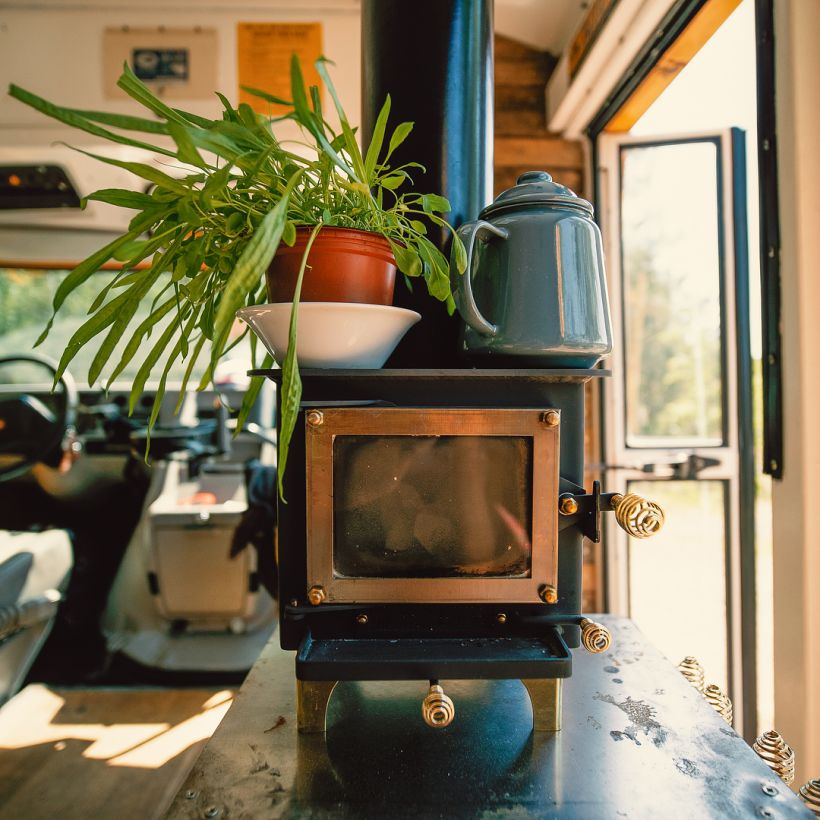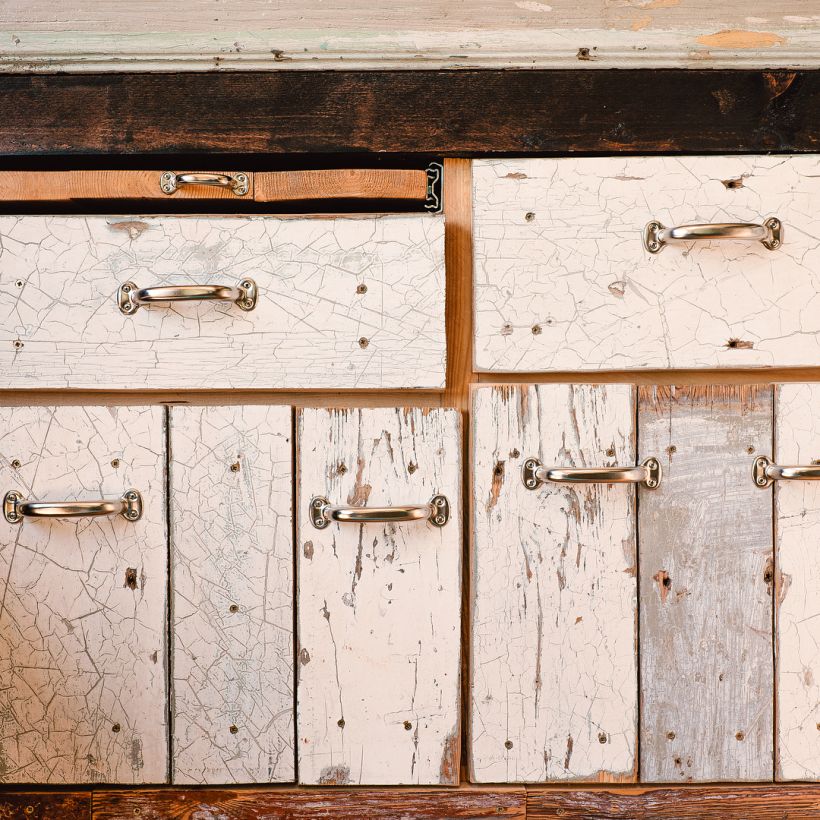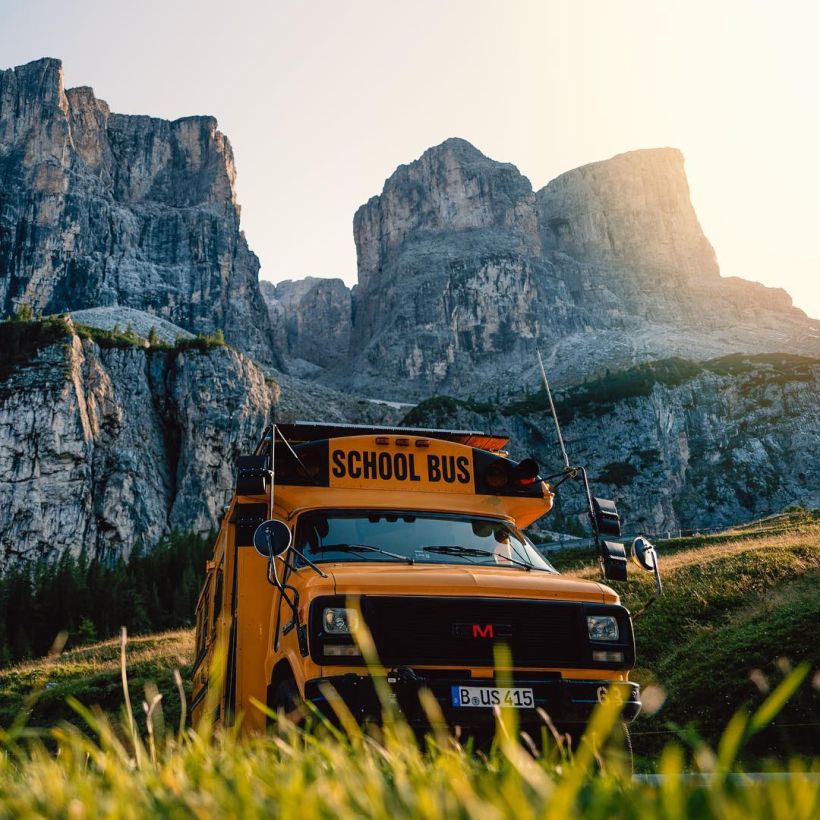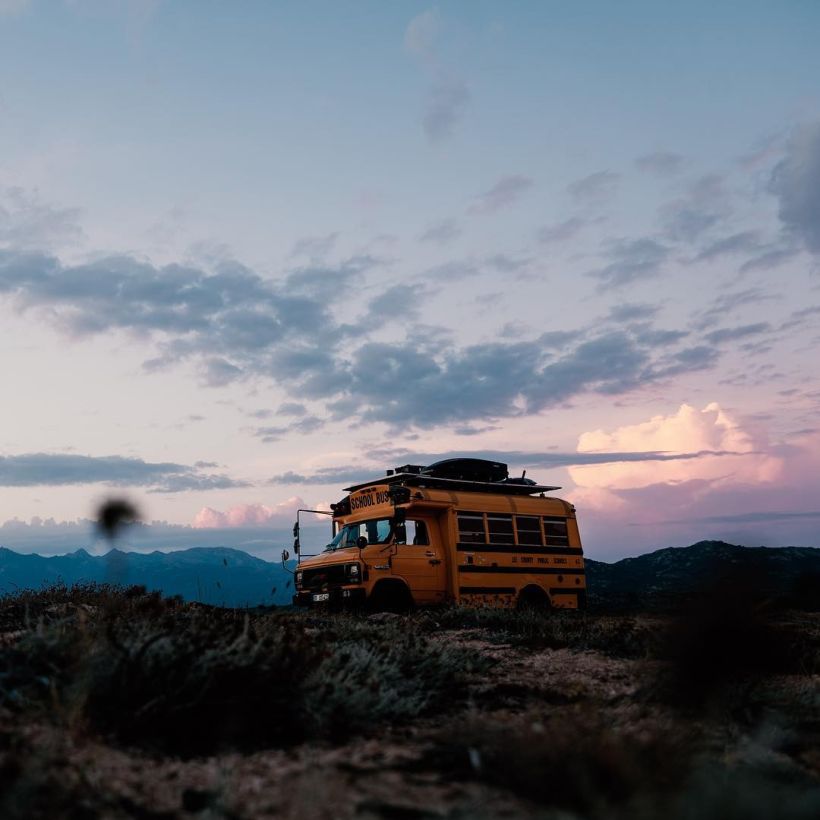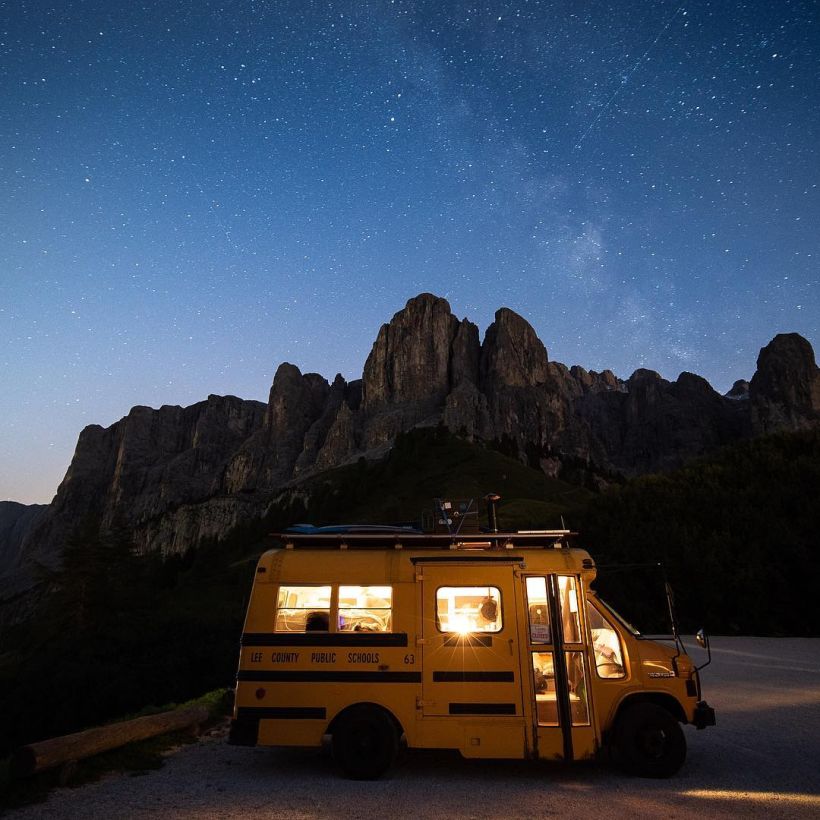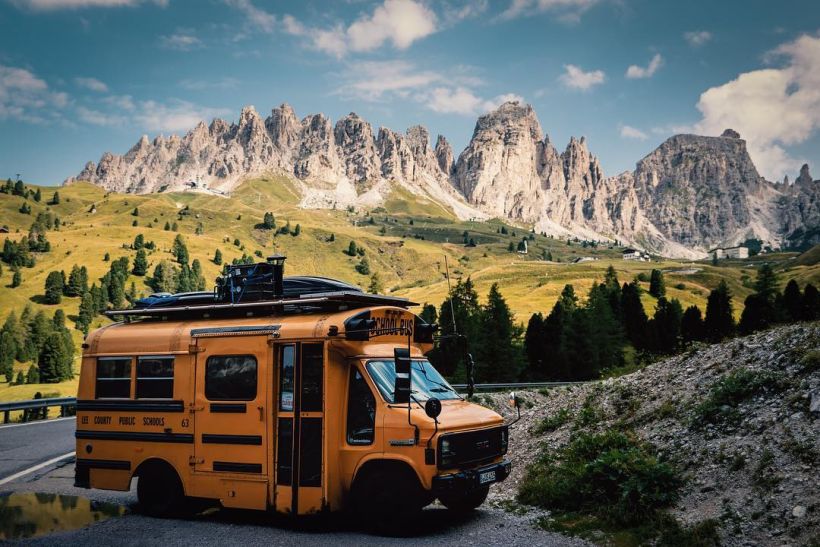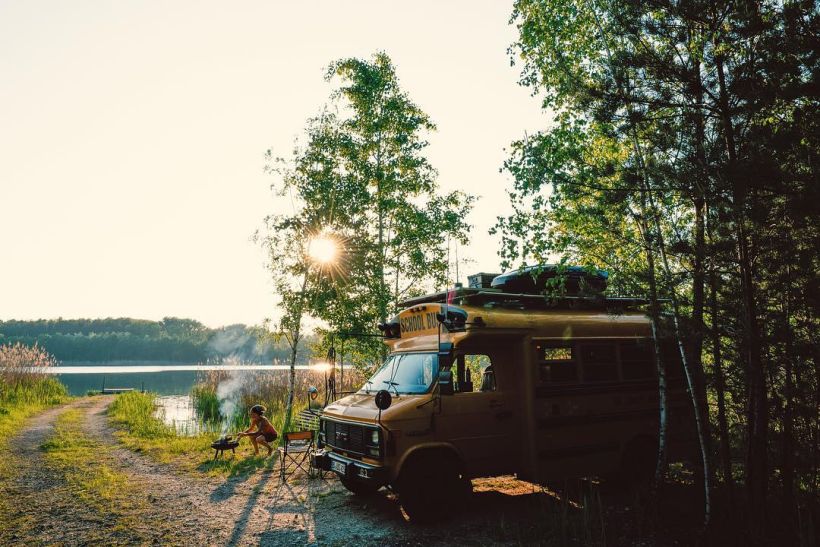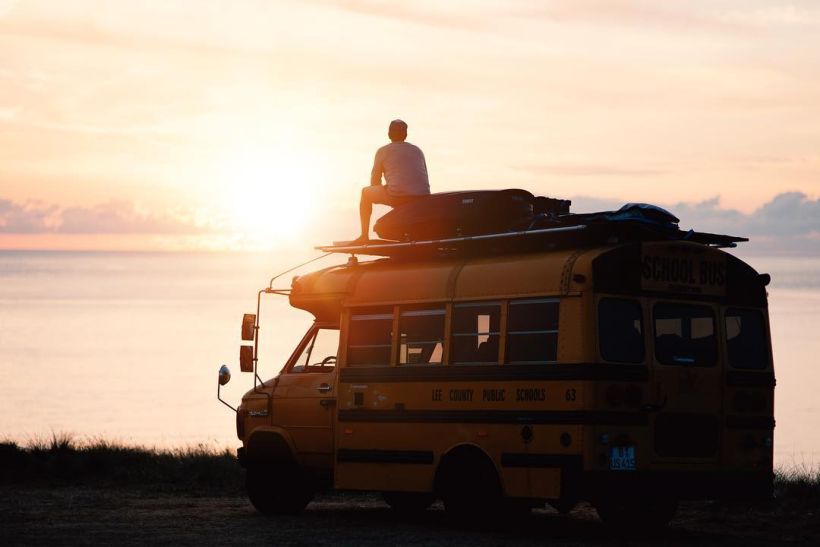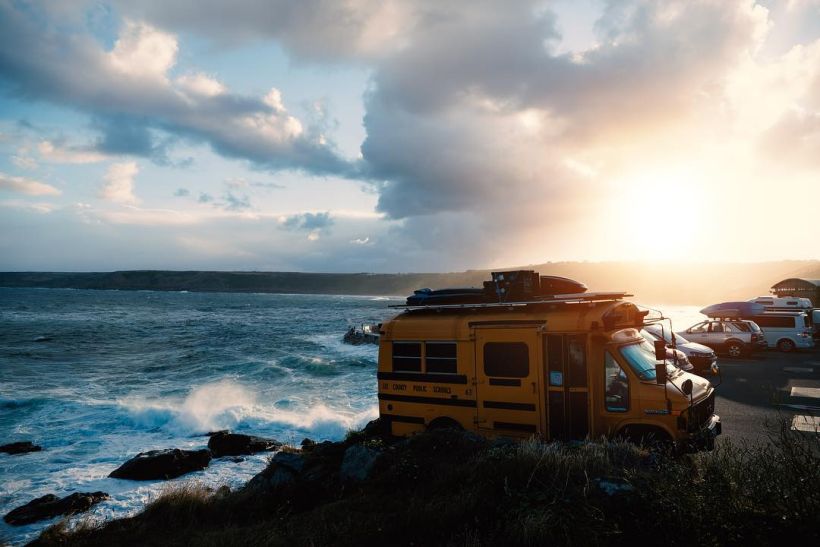 photo © wetravelbybus