Skateboard Grip Tape Design Ideas
No matter which skateboarding style you prefer, you need to have grip tape on your skateboard both for safety and aesthetic reasons. Not only does the grip tape keep you on your skateboard, but can also showcase your style.
Therefore, it is important to select the correct grip tape design. But let's start from the basics and discuss:
What is a Skateboard Grip Tape?
A skateboard grip tape is a sheet with two sides. The upper side features a special sandpaper-like material, while the lower is coated with an adhesive that sticks the grip tape to the skateboard deck surface. The grainy top of the sheet offers you extra traction to ensure you are kept on your skateboard.
Grip Tape Designs
When it comes to the actual design features on the grip tape you can choose from a plethora of existing patterns. You can stick to a full black sheet, which will keep your skateboard design simple.
However, recently an interest in unique grip tape designs has piqued. The – let's be honest – boring black sheets are being replaced by vibrant, mesmerizing, and at times shocking designs, which reflect the style and interest of the skateboard's owner.
You don't have to follow the trends of course, choosing the grip tape with a design will not ruin the grip tape's quality. It will simply give you an extra outlet for your creativity and allow you to express your personality in an additional manner.
When the time comes to actually choose the design of the grip tape, you must trust your gut. There are versatile designs and images available when you search for them, but you need to go with the one that calls to you.
So, let's take a look at a few patterns you can choose from.
Hip Hop Style
Whether you choose neutral colors or vibrant ones, you can showcase your taste in music. Hip hop is a positive outlet for creativity, so why not combine that love with skateboarding. Using designs like the ones below will make sure your peers will know what you are interested in.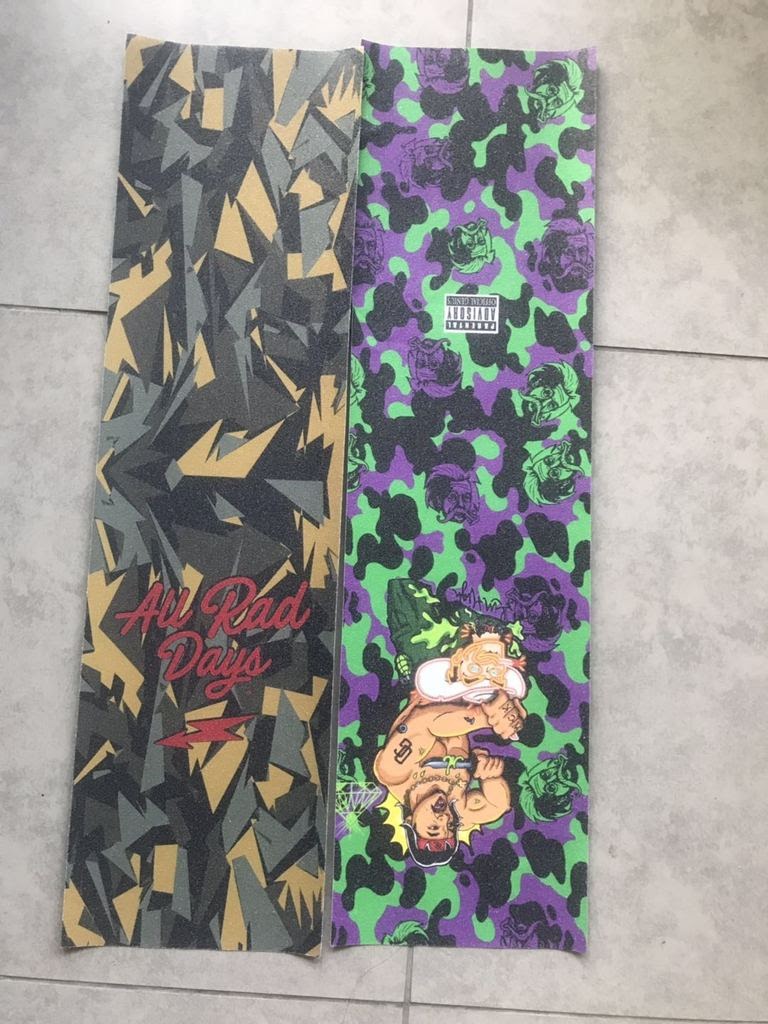 Our Queen Frida
Adding a feminist icon to your skateboard is never a bad idea. Not only was Frida Kahlo a magnificent painter, but she has earned a spot even in popular culture. This design combines a portrait of the painter with modern meme cats to give it a little twist.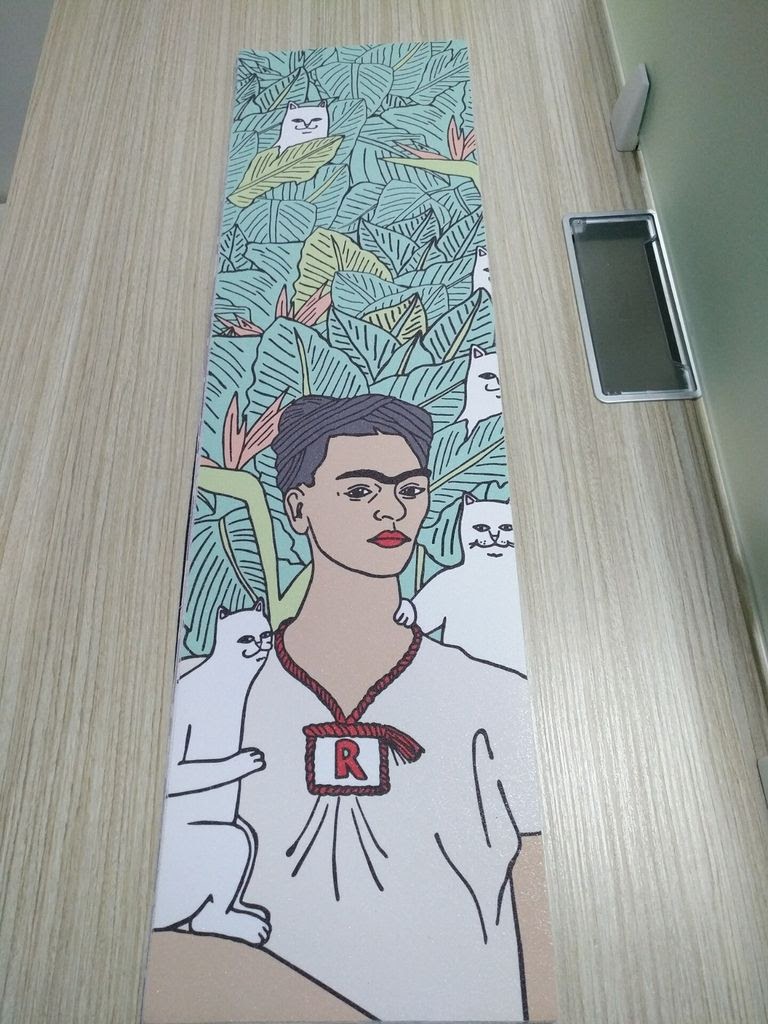 Stairway to Heaven
Show the best places to do tricks with this grip tape design. The picture combines the cartoon version of different staircases that you will be itching to jump. While this might seem as a simpler design, it still gives an interesting edge to your skateboard without going overboard.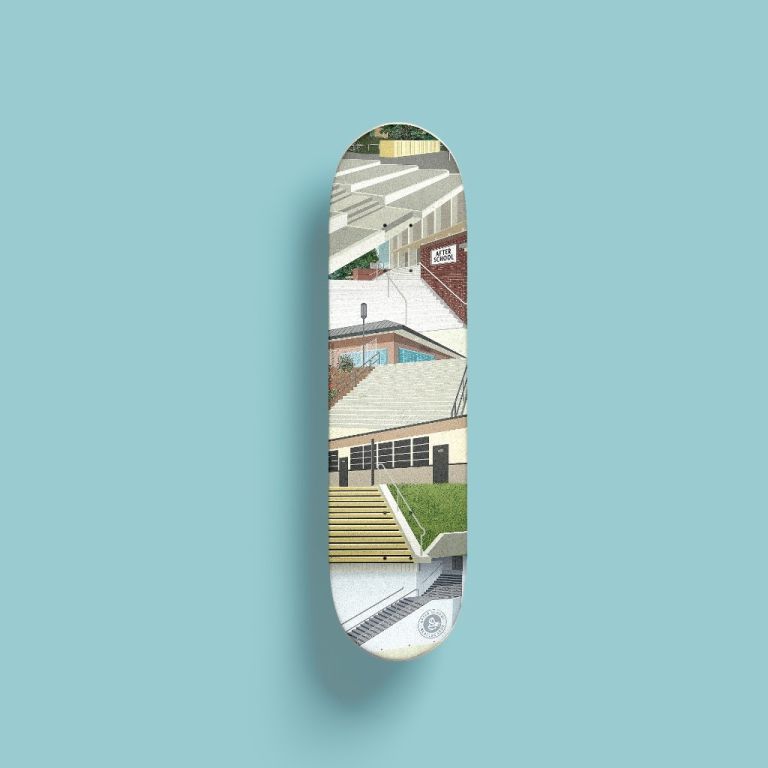 Counterfeit
Show your love for a skateboard brand with this pattern. It can be a conversation starter for people outside your skating circle, yet it provides a simplistic design. Not all designs need to go over and beyond with their details, some revel in their directness.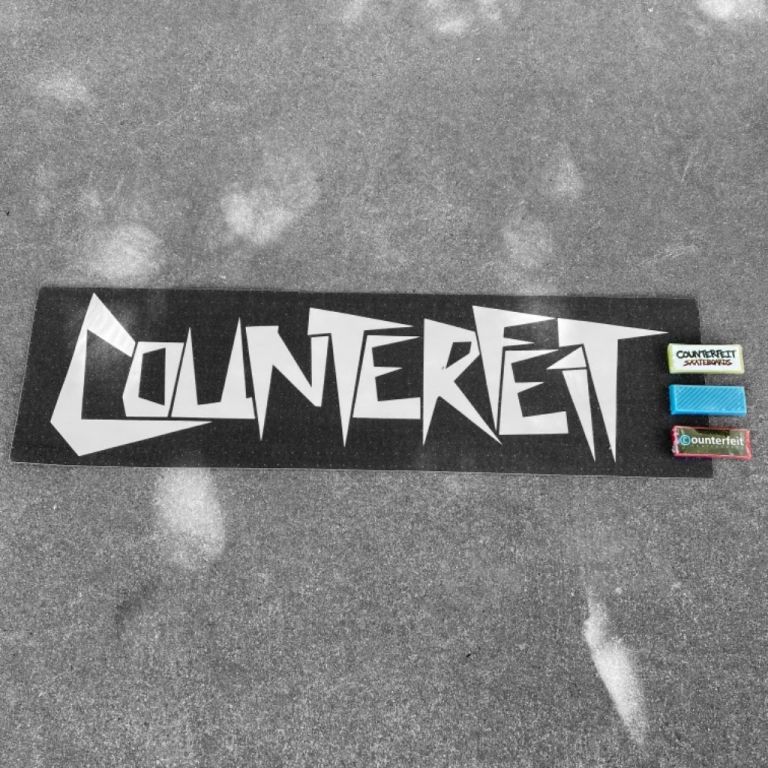 Por Vida
Show everyone where you learned your amazing skateboarding skills with this Por Vida design. The design utilizes minimalistic colors and focuses on the detail of the devil. The black, red, and white details make the design pop without overcomplicating things.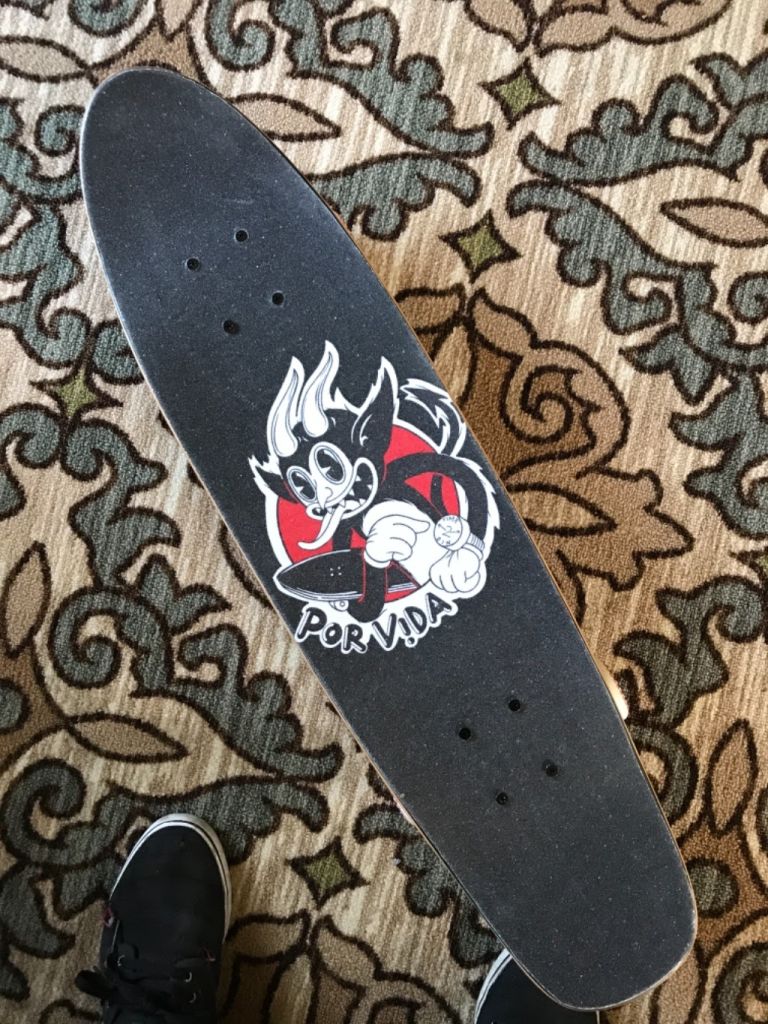 A Pop of Color
If you are searching for a cuter design, look no further. Love potions, candy, and vibrant colors are not excluded from skateboard grip designs as we know many different people enjoy this activity. Turn your skateboard into an adorable accessory with designs complimenting your personality.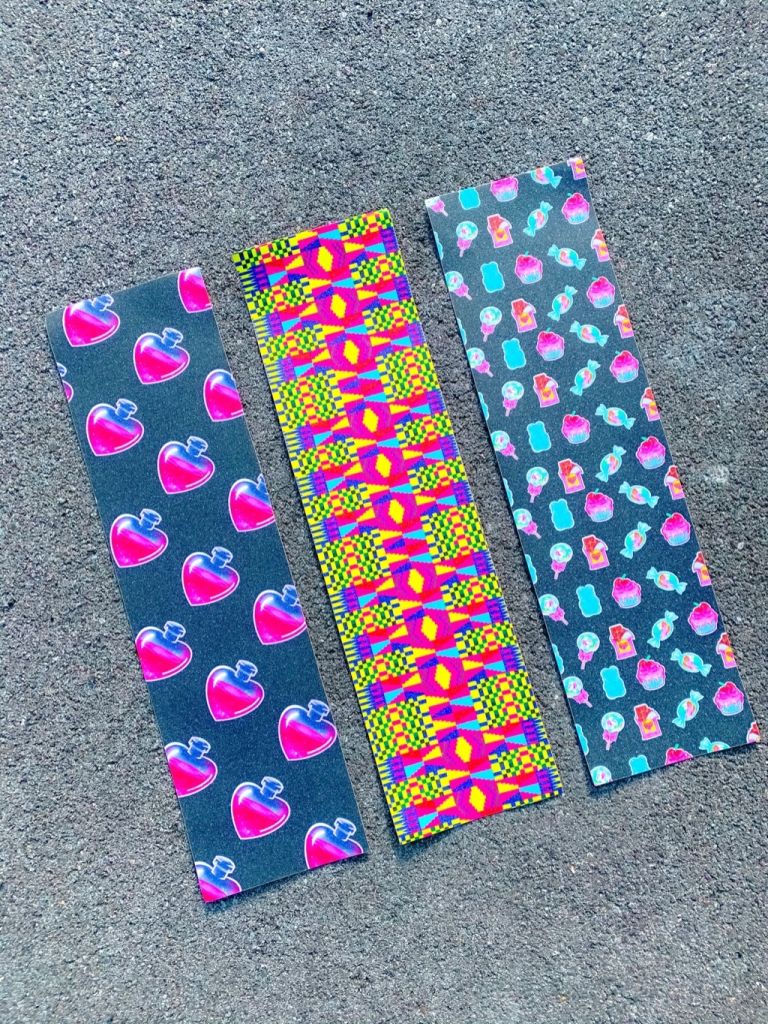 Simple Yet Elegant
If you do not wish to overdo the design, choose something with a color block and a simple pattern. This design is an excellent example of that. The design will easily catch eyes, without being too harsh to look at – offering an elegant combination.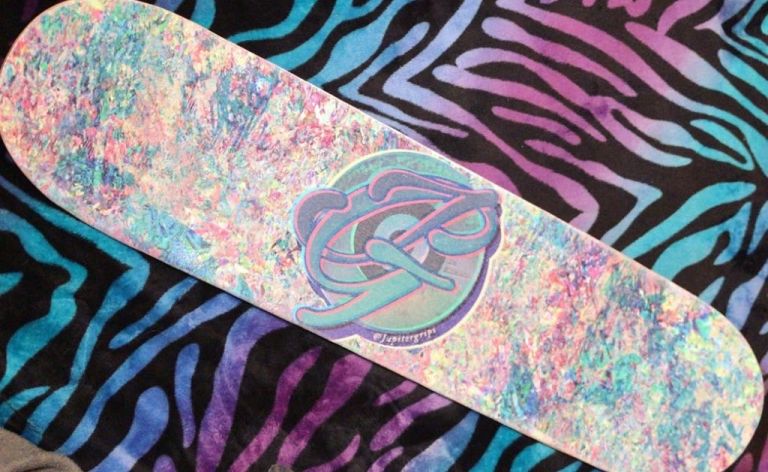 Colorblind for Color Blind
Another brand you might want to take a look at is Color Blind. They offer both simple and over-the-top designs that you can choose from. This design is on the modest side of their collection, as it perfectly combines colors with a unique eye design to decorate your skateboard.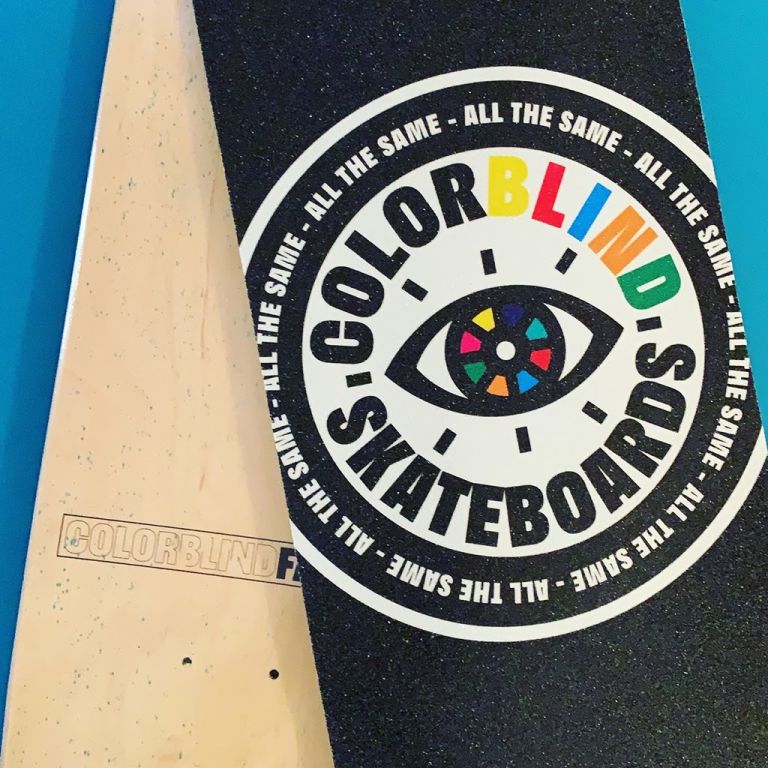 Images credit: brandsick.com
Bring Your Ideas to Life
No matter which route you decide to go down on, the choice is yours. You can easily find many skateboard grip tape designs that are ready to purchase, you just need to look a bit. 
However, if you would like to have your logo or design printed on grip tape, that's an option too. Thanks to the magic of the internet, you can easily create a custom skateboard grip tape design that you will surely love to use. If you are interested, check out how you can order custom skateboard grip tapes at your leisure.