10 of the Most Beautiful Abandoned Places from Around the World
We humans have a deeply curious nature and an innate need to explore. We always want to know what's out there – what's around the next bend in the road, or over the next hill, or beyond that forest over there… and so on. In our quest for discovery, abandoned places always had a special place, we've always been fascinated by these real life ruins that offer an eerie glimpse into a world without humans.
Whether it's about the history that is hidden among the falling bricks and dust-covered grounds, giving each place a special aura of nostalgia or it's about the hauntingly beauty of forgotten spaces surrendering in front of the impressive strength of nature, we can't help but be mesmerized by these mysterious and beautiful abandoned places.
Why can't we take our eyes off images of abandoned places, old buildings and decrepit interiors? Because it's romantic, it's nostalgic, it's wistful, it's provocative. It's about time, nature and mortality.
To give you an idea on just how incredible these places can be, we've gathered a few of the most incredible images of structures that have fallen by the wayside. From an abandoned Parisian railway to a deserted Romanian castle in Transylvania, you can definitely see that there is undeniable beauty in the ruins.
Chemin de fer de Petite Ceinture –  an abandoned railway built more than 150 years ago in the centre of Paris. Built in 1862, the Petite Ceinture is a great way to see Paris from a different perspective  as the railroad's bridges peep over the boulevards every few hundred yards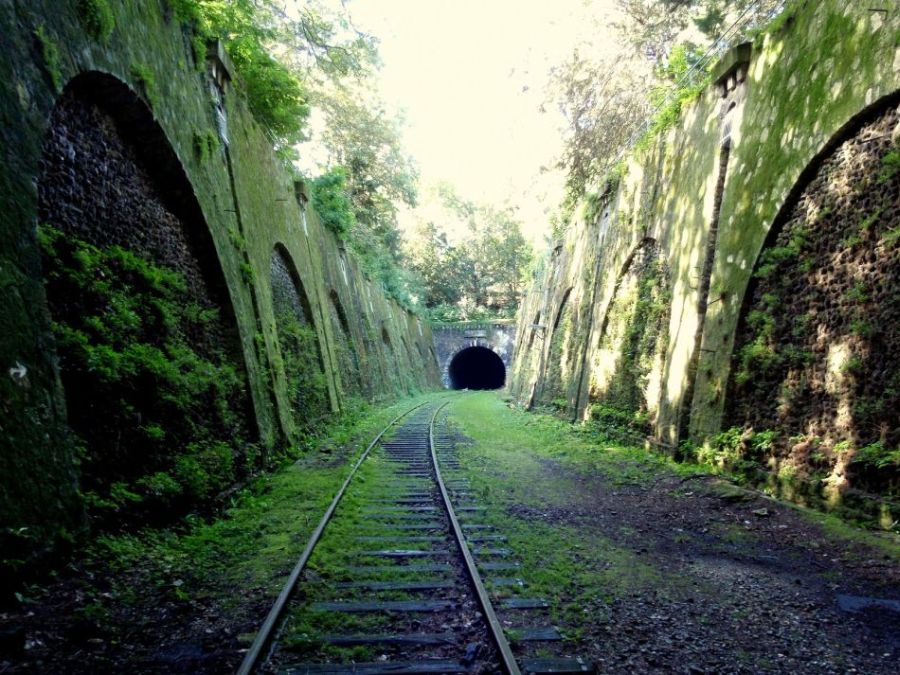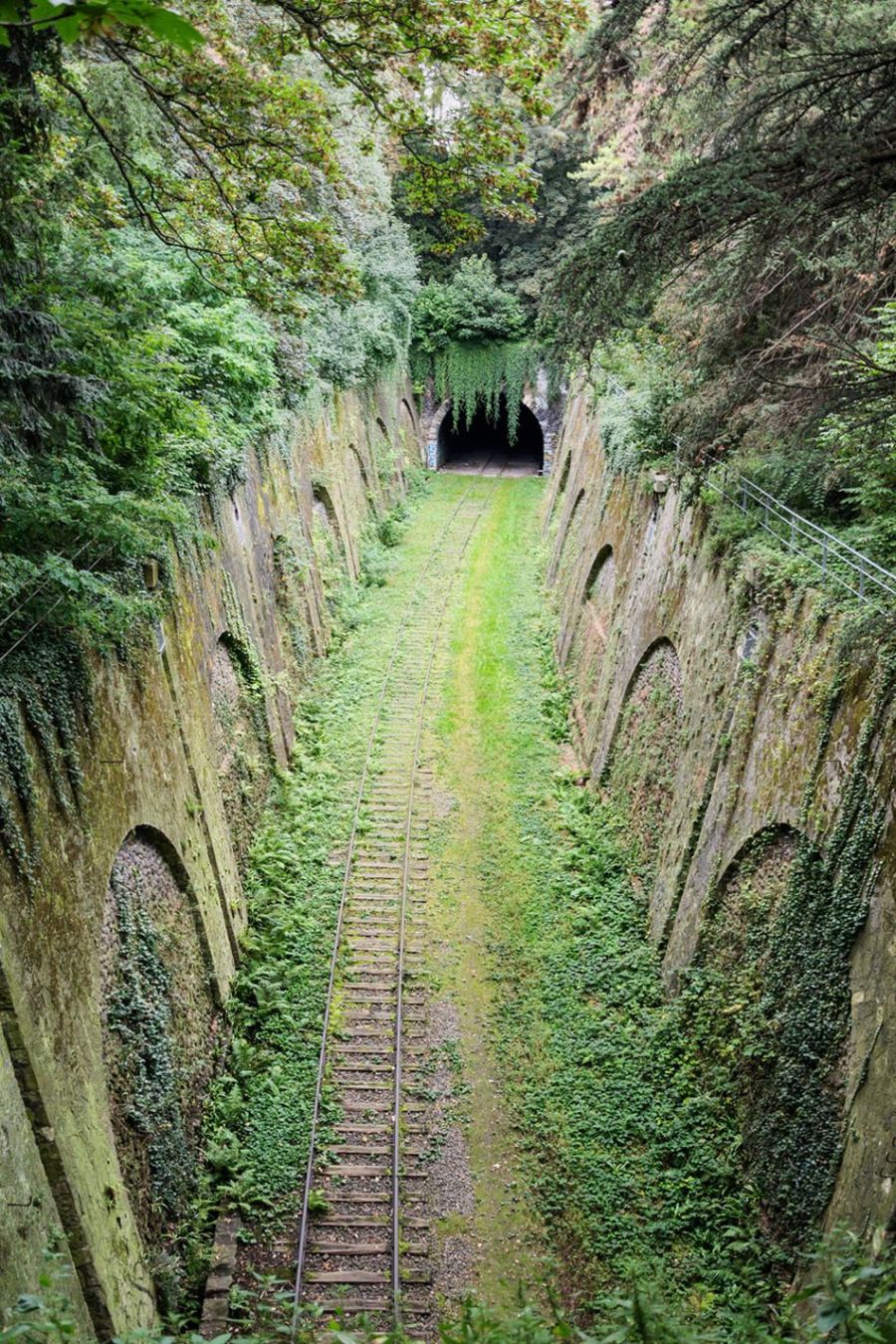 2. Romania's majestic Casino Constanta – once considered to be the country's very own Monte Carlo, abandoned remains are now all that's left of Casino Constanta. Perched on a cliffside overlooking the Black Sea, the impressive structure's art deco shapes and details are still in tact despite having shuttered decades ago. It was once a favoured holiday destination among Europe's royalty and elite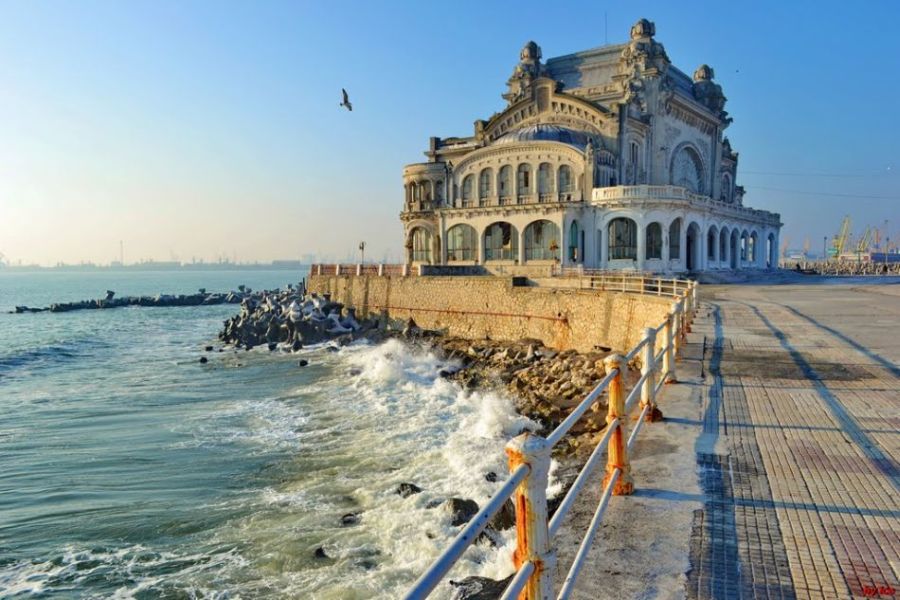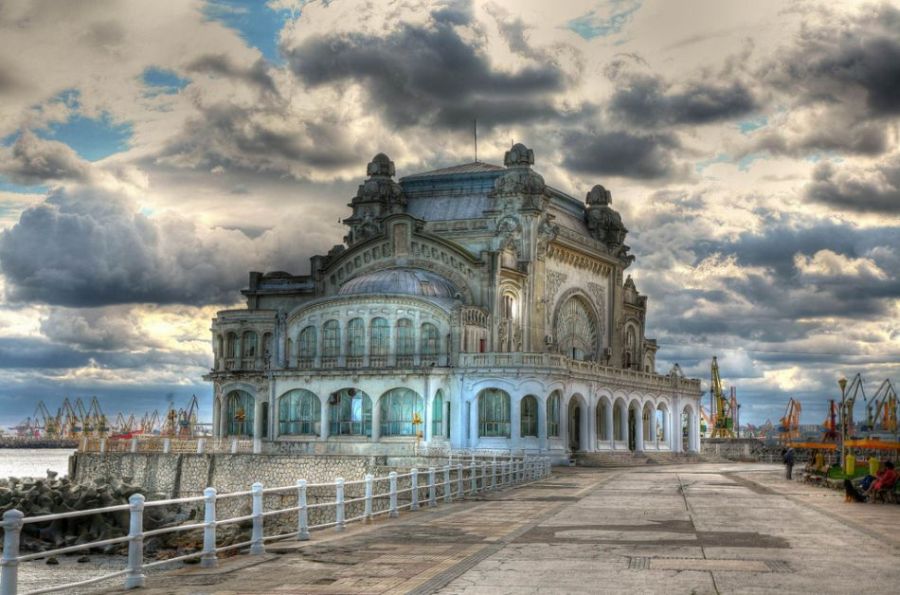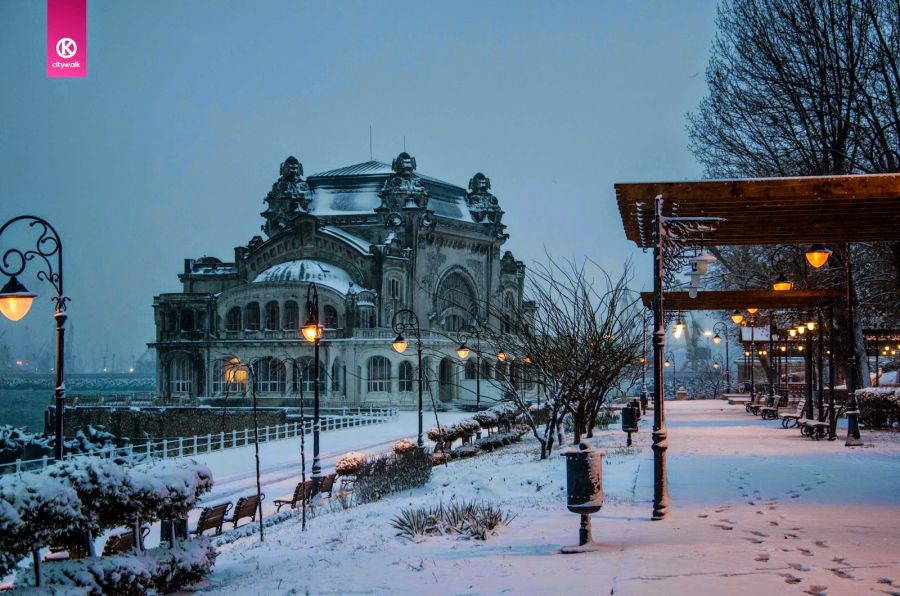 3. Abandon Church in Tintern Abbey, Wales, Great Britain – the Cistercian abbey of Tintern is one of the greatest monastic ruins of Wales. The approach road through the hills of Monmouthshire in Wales towards Tintern Abbey is immensely dramatic and helps set the scene for a visit to the skeletal remains of the 12th century Church and Abbey. Once you arrive at the palatial structure its easy to see how it inspired poems by William Wordsworth, Lord Tennyson and Allen Ginsberg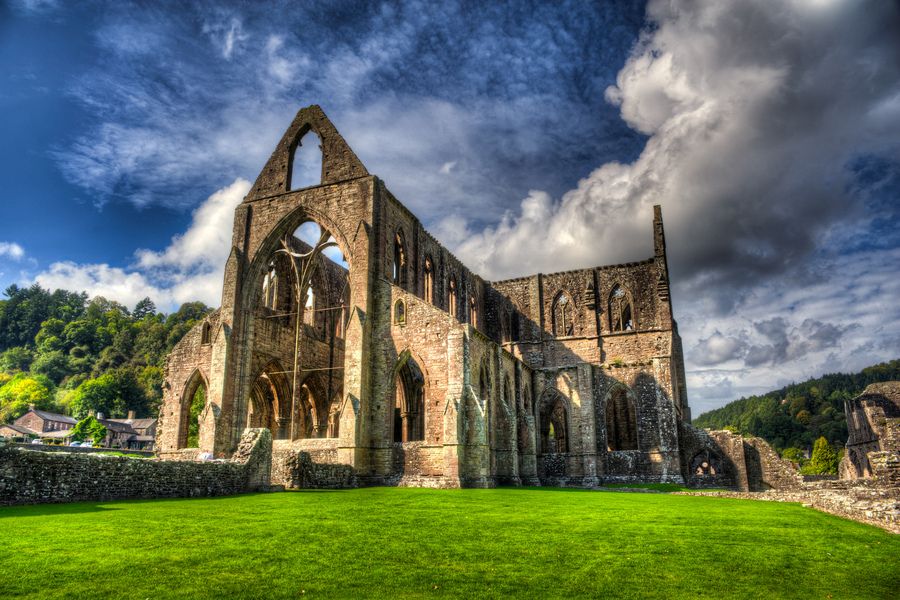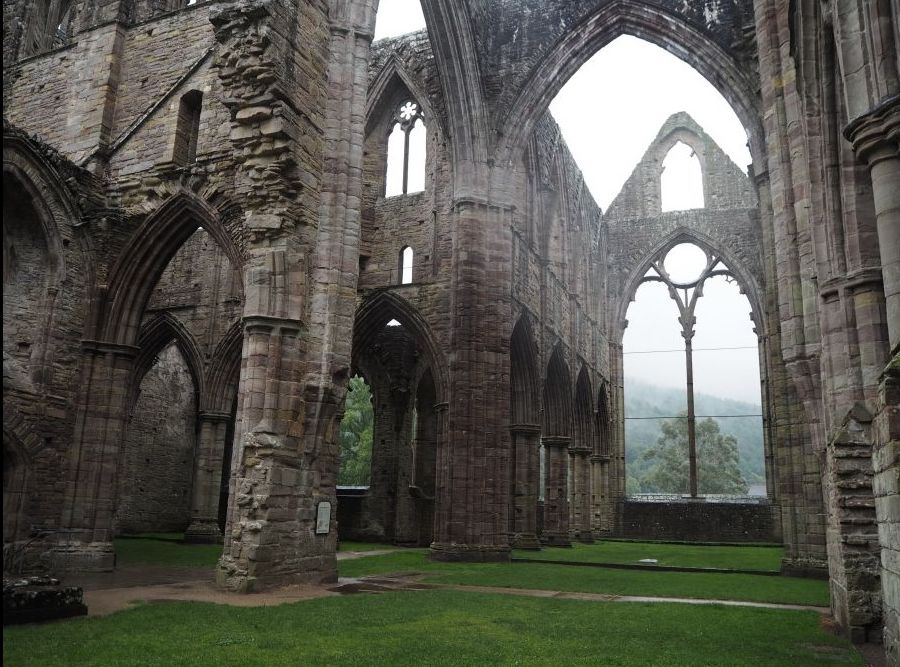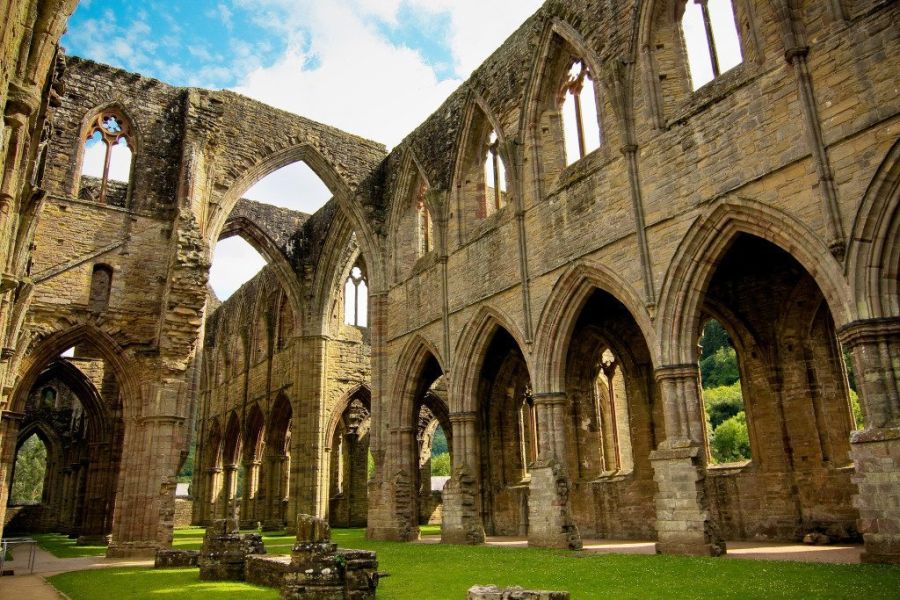 4.  An Abandoned Fishing Village on Gouqi Island, China – in the mouth of the Yangtze River off the eastern coast of China, a small island holds a secret haven lost to the forces of time and nature–an abandoned fishing village swallowed by dense layers of ivy slowly creeping over every brick and path.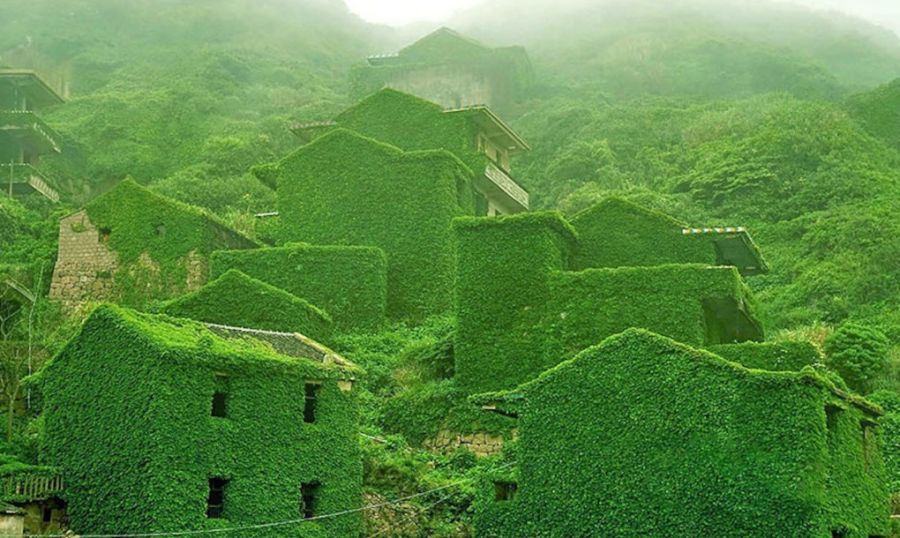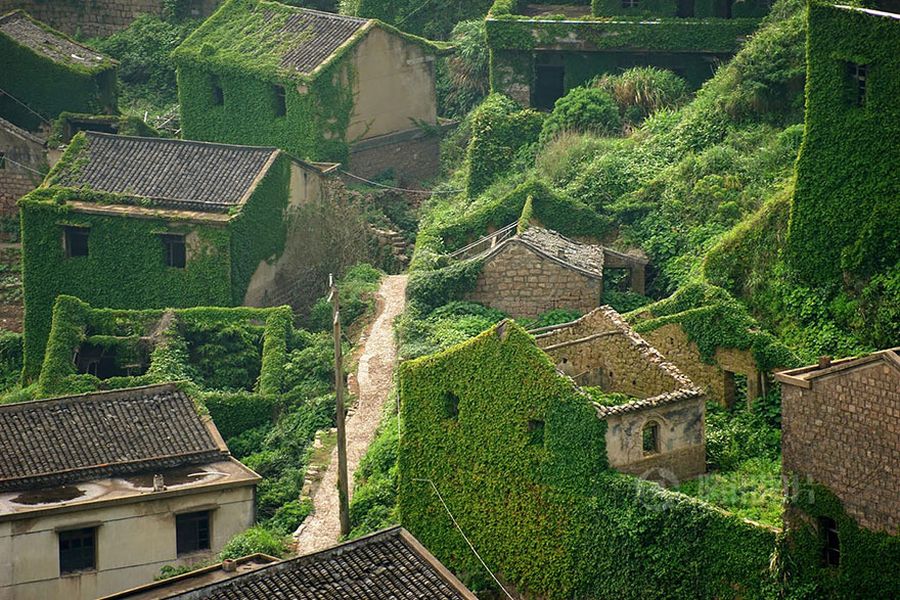 5. Civita di Bagnoregio in Italy – also called "la città che muore", the dying city, this small town at the top of a hill in the center of Italy was founded by the Etruscans more than 2500 year ago. Because of the erosion of the volcanic hill on which it lays, the village is doomed to destruction. Because of this, it was progressively emptied until now when only some restaurants remain open for the few visitors.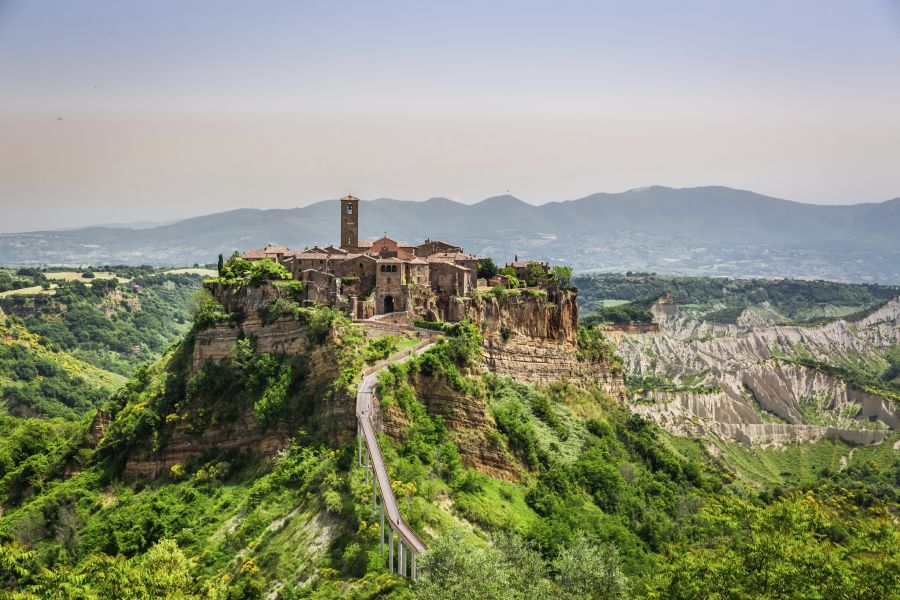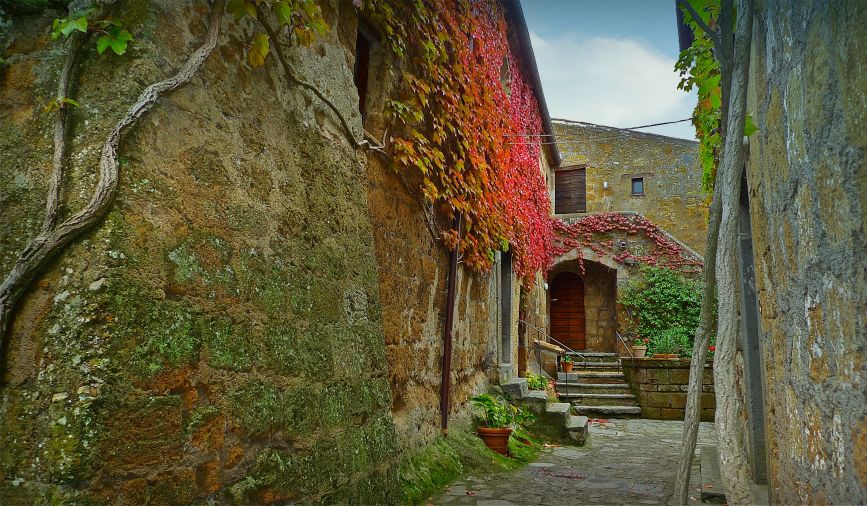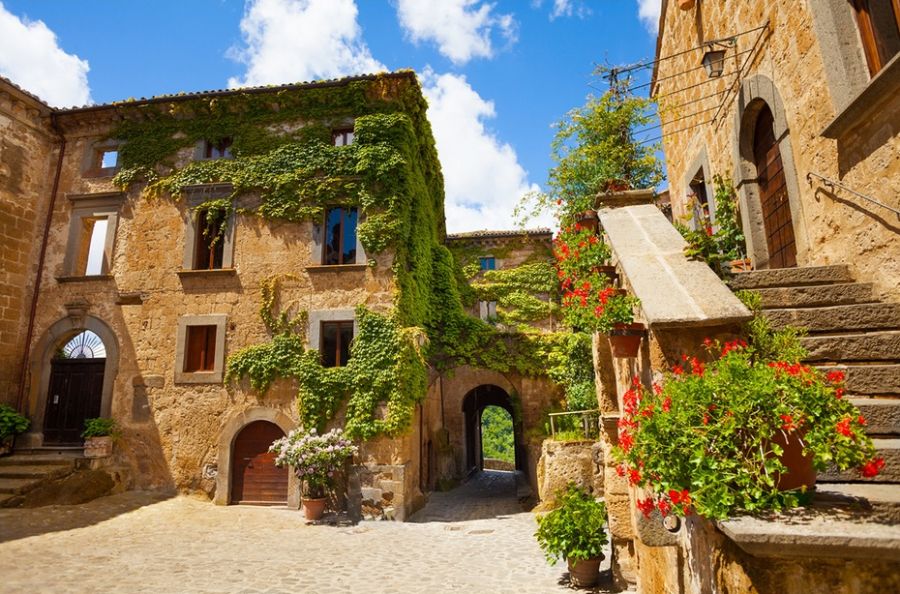 6. The Chateau de Noisy, Belgium – Château Miranda aka Chateau de Noisy is a fairytale castle in Celles, Belgium. The building has fallen into a severe state of disrepair but is still stunning! Built by a pioneering English architect, the castle looks like something out of a Disney film from the outside, but is in ruins on the inside.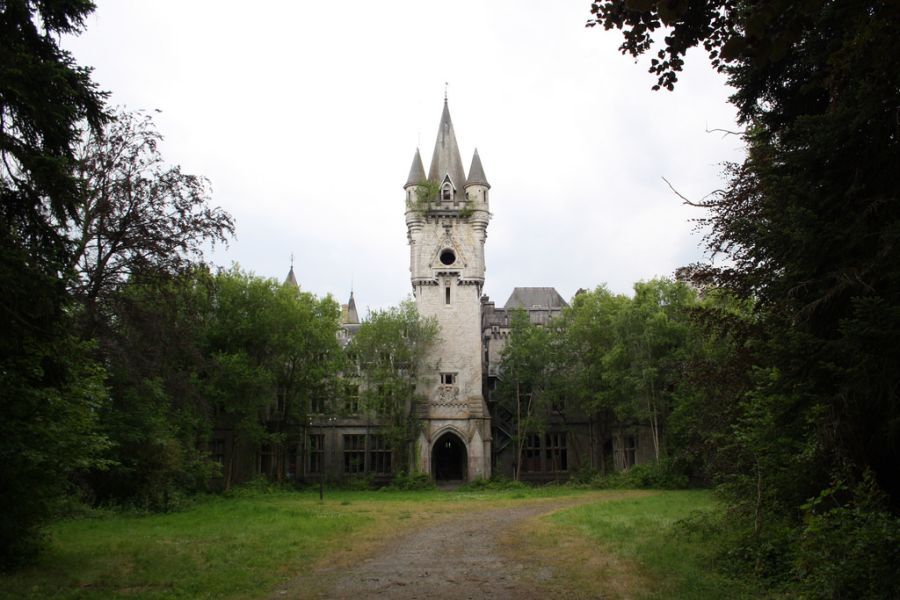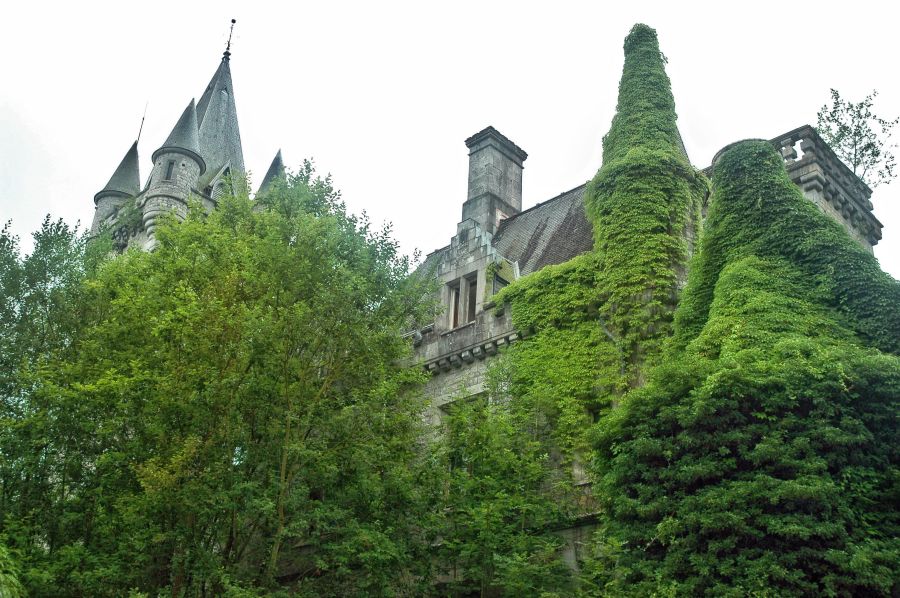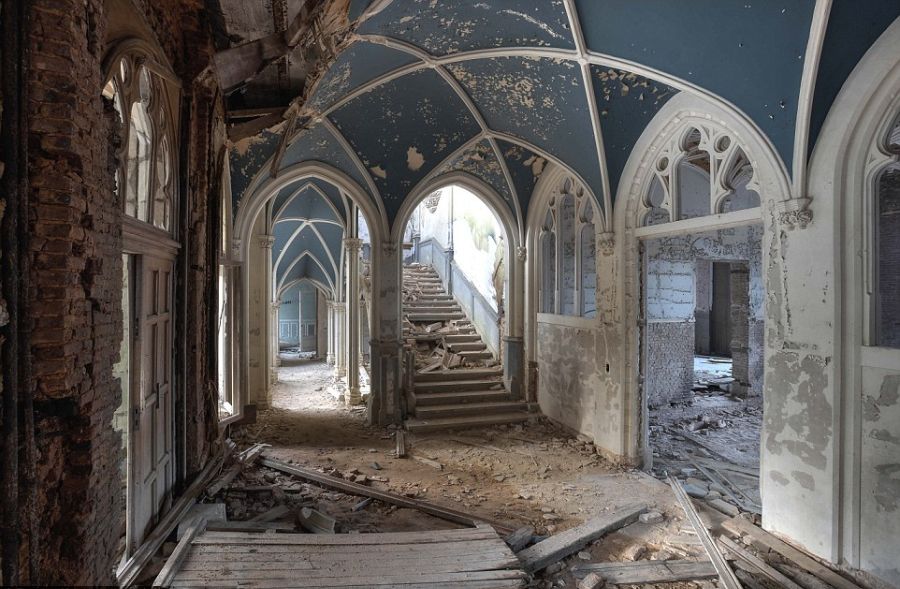 7. Hotel Del Salto, Colombia – Once a huge tourist attraction to thousands of visitors because of the nearby Tequendama Falls, the hotel closed in the '90s because of the polluted river.  The building displays divine French architecture and high windows and was constructed as a symbol of the joy and elegance of the elite citizens of the 20s.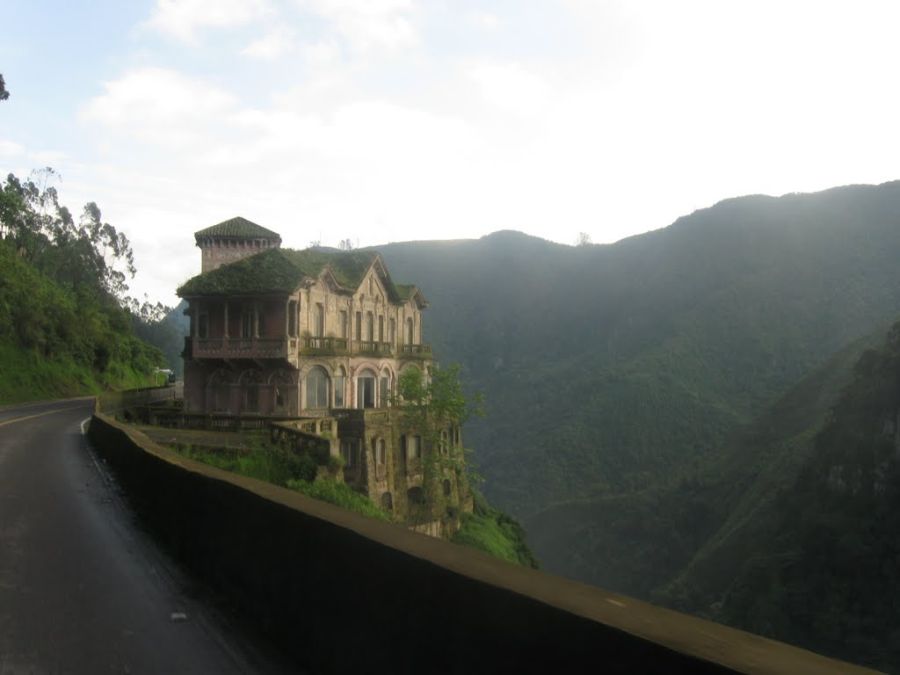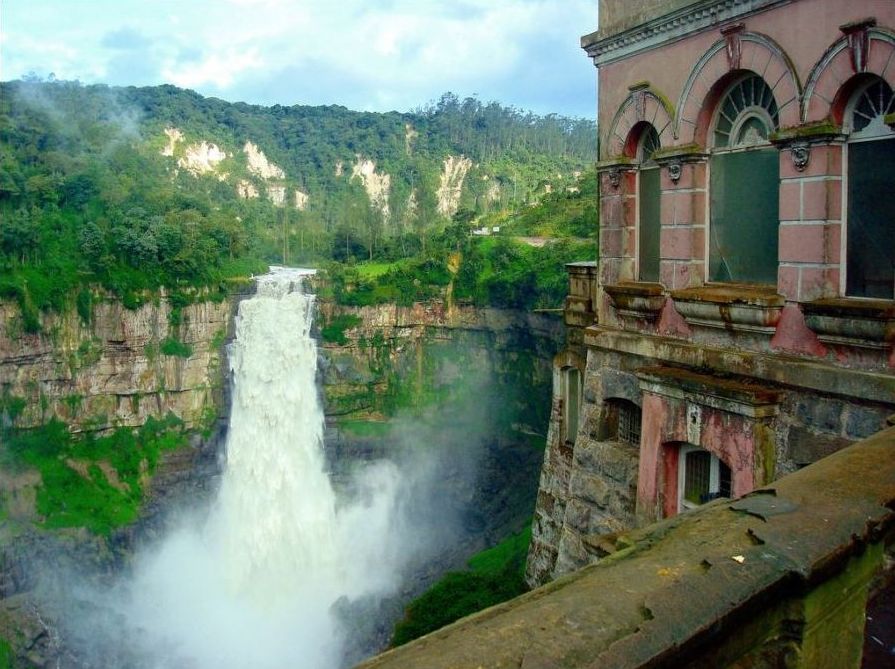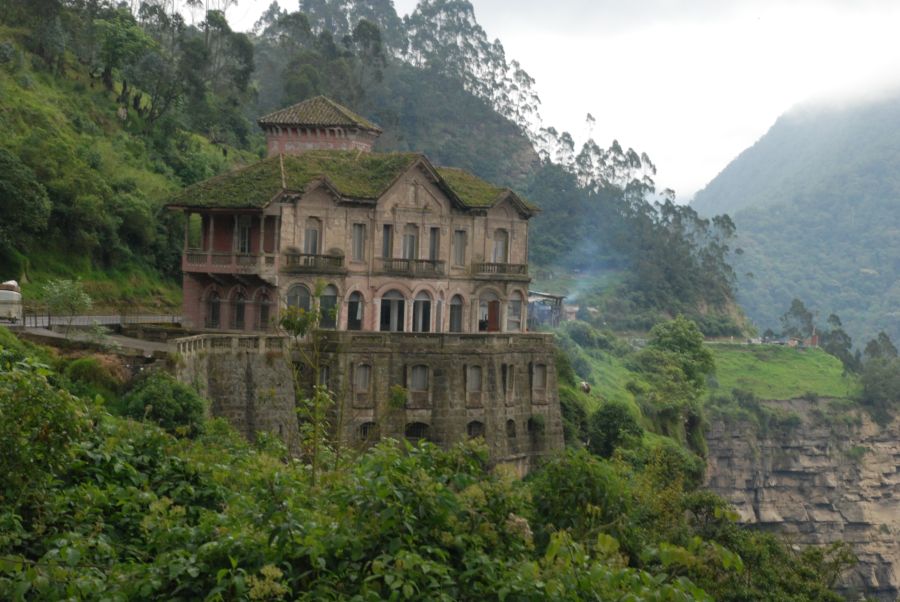 8. Abandoned Carbide Mill, Lac Meech, Quebec – Thomas "Carbide" Willson made a name (and a terrific nickname) for himself in 1892 when he essentially created the process by which we create calcium carbide, an important industrial chemical. But as he continued trying to create chemical innovations, Willson built the summer home/laboratory which still stands in Gatineau Park (although as a hollowed out ruin).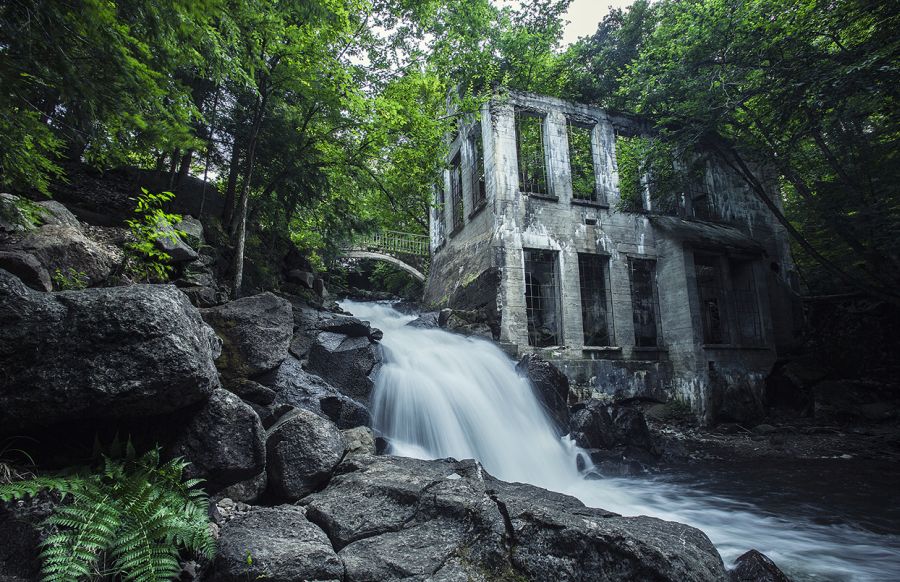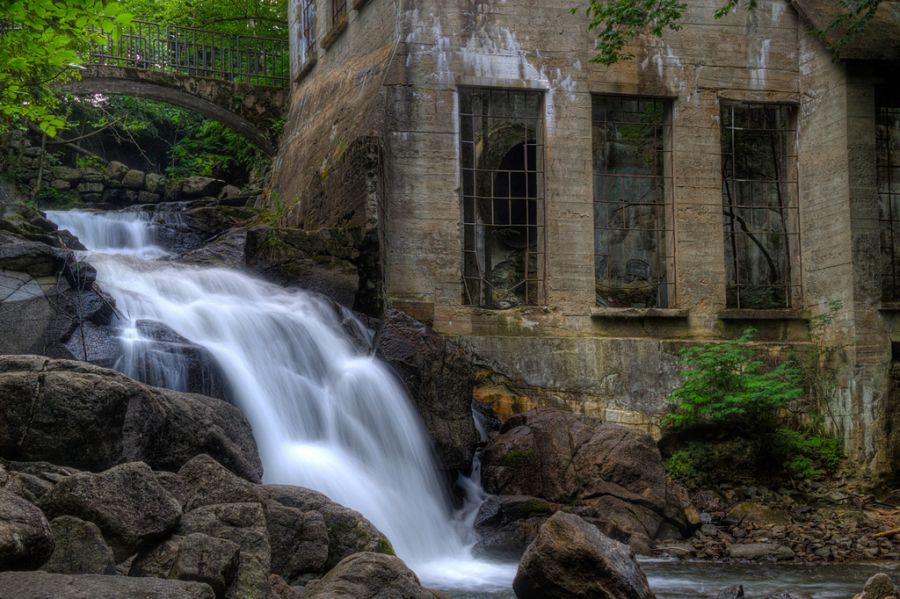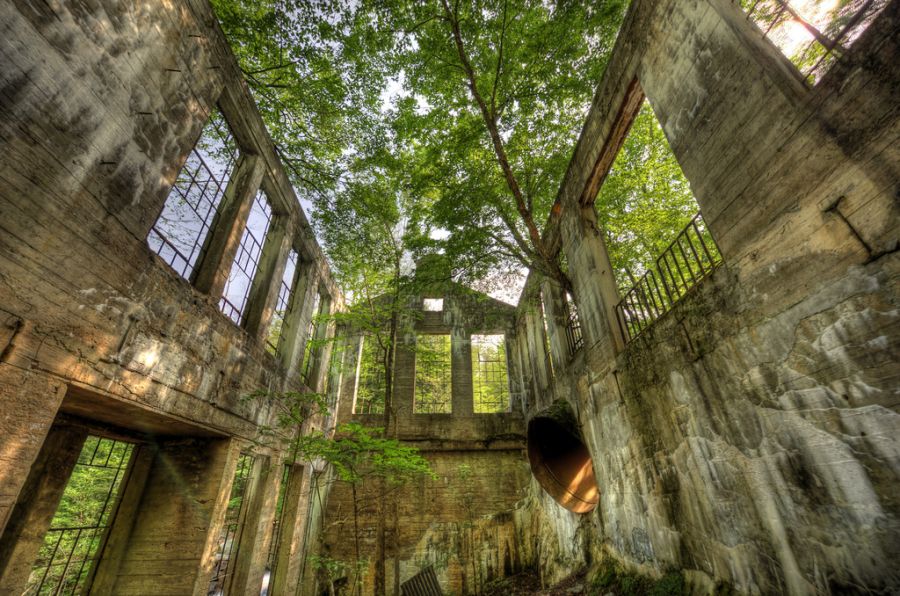 9. Teleki Castle, Ocna Mures – located in Transylvania, the Teleki Castle has a rich history behind. The medieval stronghold (first mentioned at the end of 13th cent.) was rebuilt by János Gálfi, prince Sigismundus Bátyhory's tutor, as a renaissance castle at the end of the 16th century. In 1742 István Mikes enlarged and rebuilt it in baroque-style. After it burned down in 1848, Imre Mikó rebuilt it in neogothic-style between 1856-1869. According to a local legend, the castle is haunted and considering its advanced state of degradation, the fiction is not far from reality, the castle seeming to be drawn from a horror movie.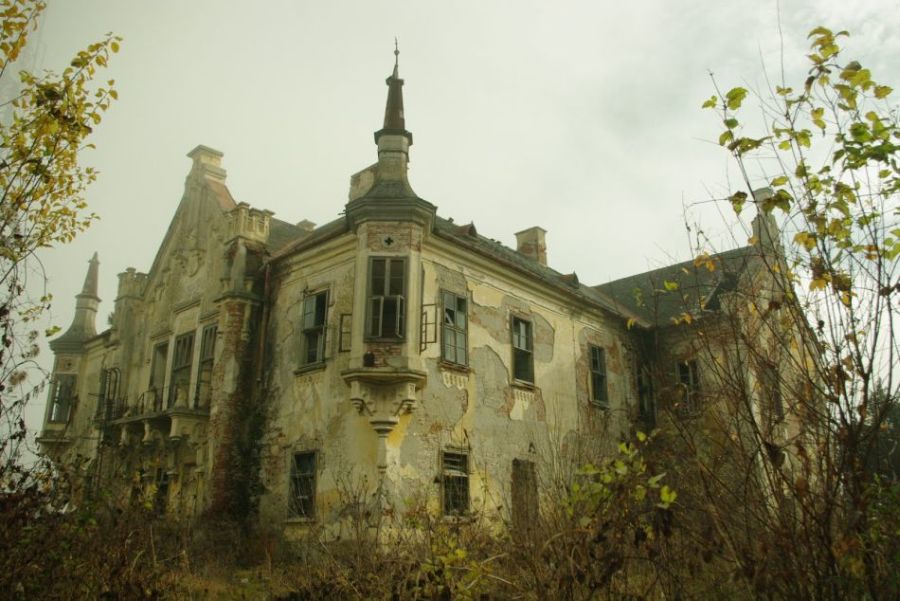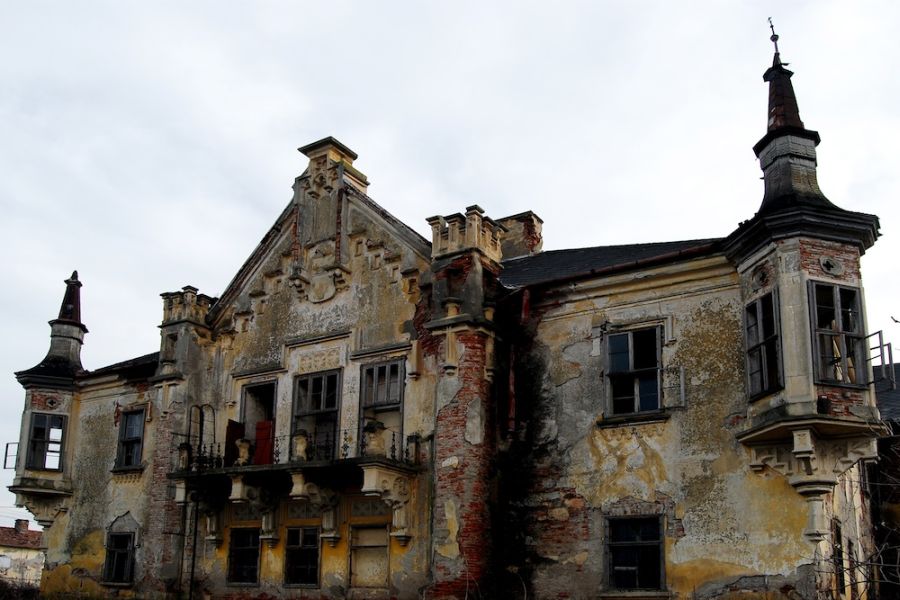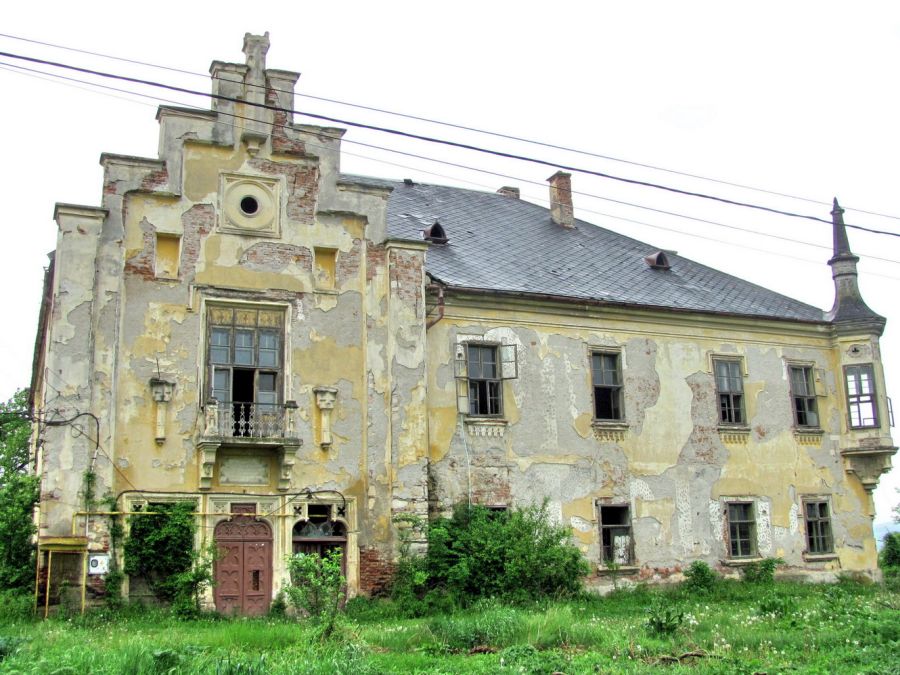 10. The Tunnel of love, Ukraine –  this beautiful spot in Klevan, Ukraine, is a 3 kilometer railway section that connects the city to the fibreboard factory. The centenary trees make a green corridor that surround the rails, creating an atmosphere which attracts many couples and photographers for the most romantic pictures.