The Gambier Island House: a Contemporary Version of a Cabin in the Woods
We decided to add another house to our list of kick ass cribs from around the world, a gallery with the most beautiful, unique and amazing houses, dream places to live.
Built on the cliffs of Gambier Island, British Columbia – Canada, this gorgeous house was designed by Mcfarlane Green Biggar Architecture + Design as a weekend getaway for young Vancouver couple with two children. With a design looking like a modern version of a cabin in the woods, this awesome crib known as Gambier Island House offers the basic pleasures of a modern home while also touching lightly on the ground to minimize its environmental impact.
Overlooking the wooded waterfront of Howe Sound and adjacent to a protected, forested watershed and private cove, the secluded home is only accessible via the water. Gambier functions entirely off the grid and is powered by independent sources for heat and electricity.
The exterior is made of cement board, wood, and insulated glass, and the glass walls and the deck look out over the surrounding water and fir forests. Inside, naturally finished wood lines the floors and ceilings, while the walls glow in white. The roomy house is composed of two boxy volumes and two stories, providing plenty of space for a relaxing weekend outside the city.
The hybrid structure and clean design responds both to the rugged qualities of the site and the strict environmental controls related to the shoreline. Expansive roof decks seamlessly extend interior and exterior experiences, offering unparalleled views and direct connection with the nature.
As far as weekend getaway retreats go, the Gambier Island House is a worthy representative of the genre, a masterful combination of delicate architectural design and scenic location making this little cabin in the woods a heavenly haven.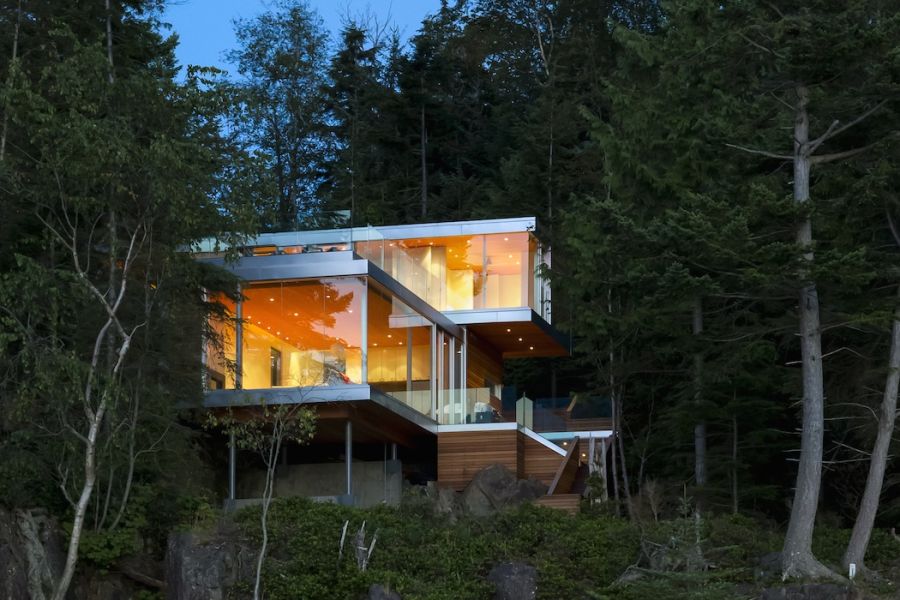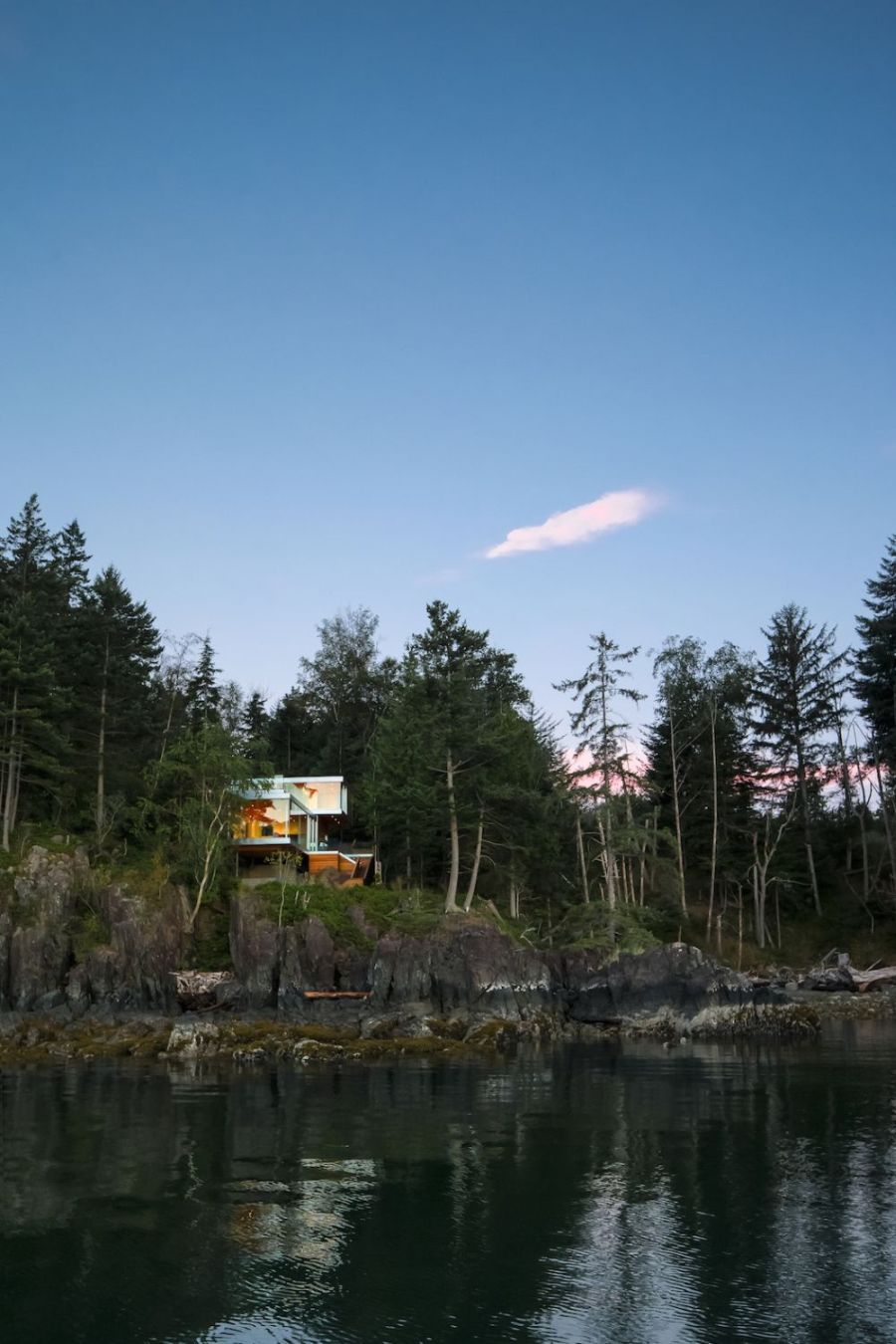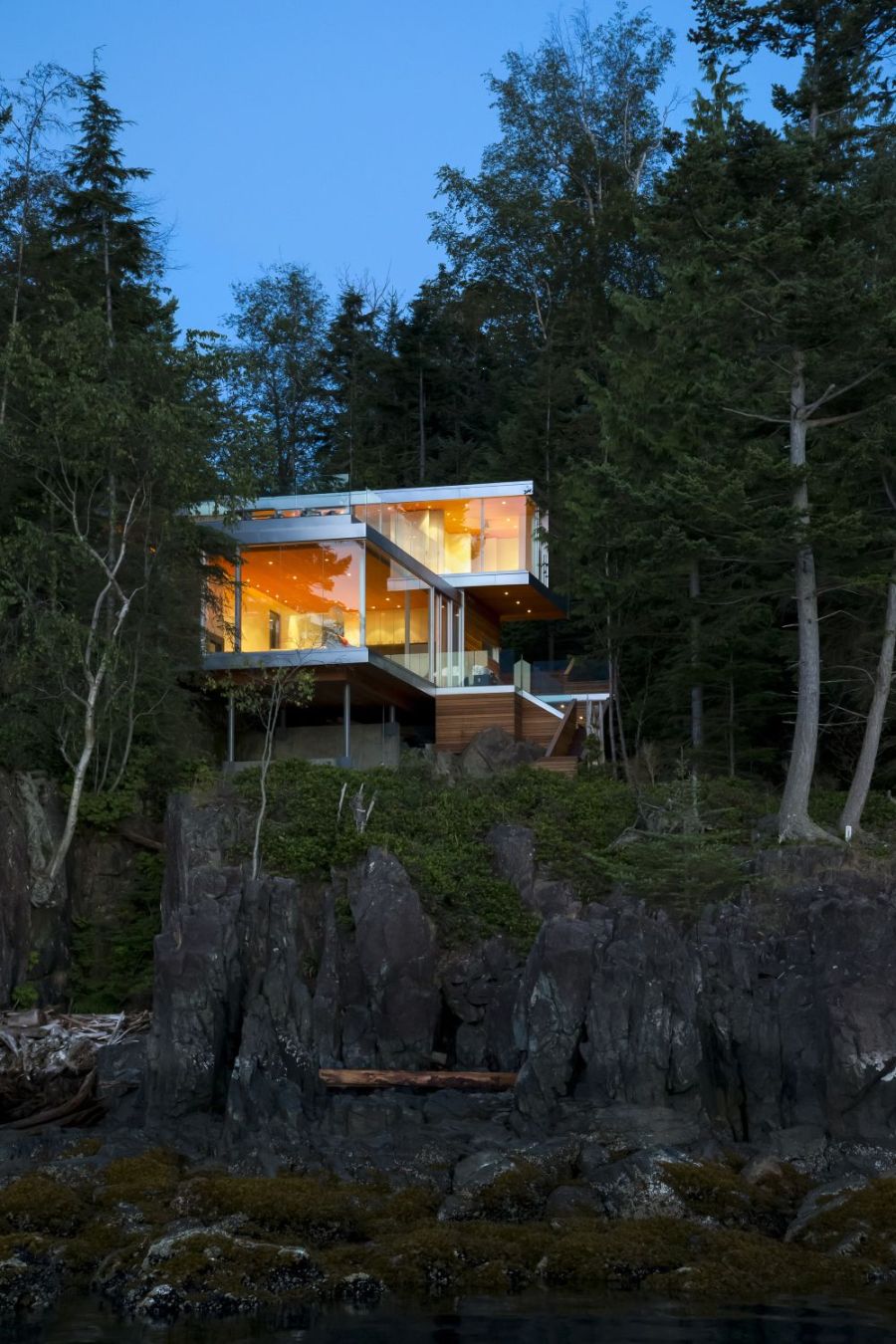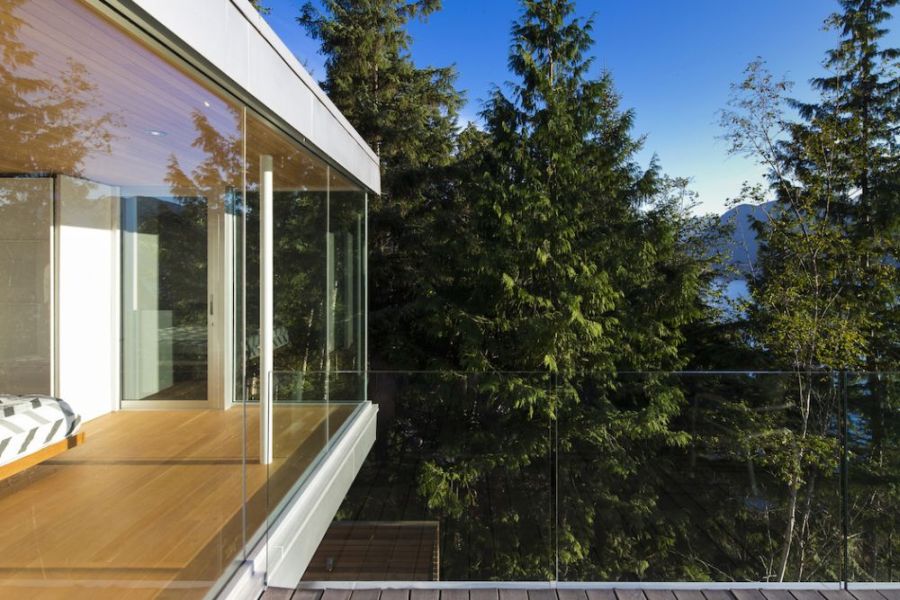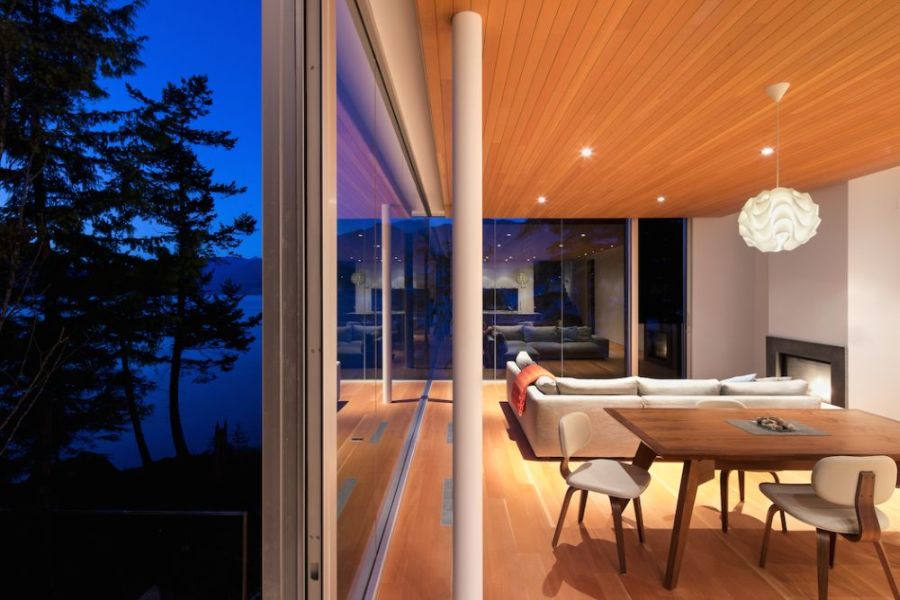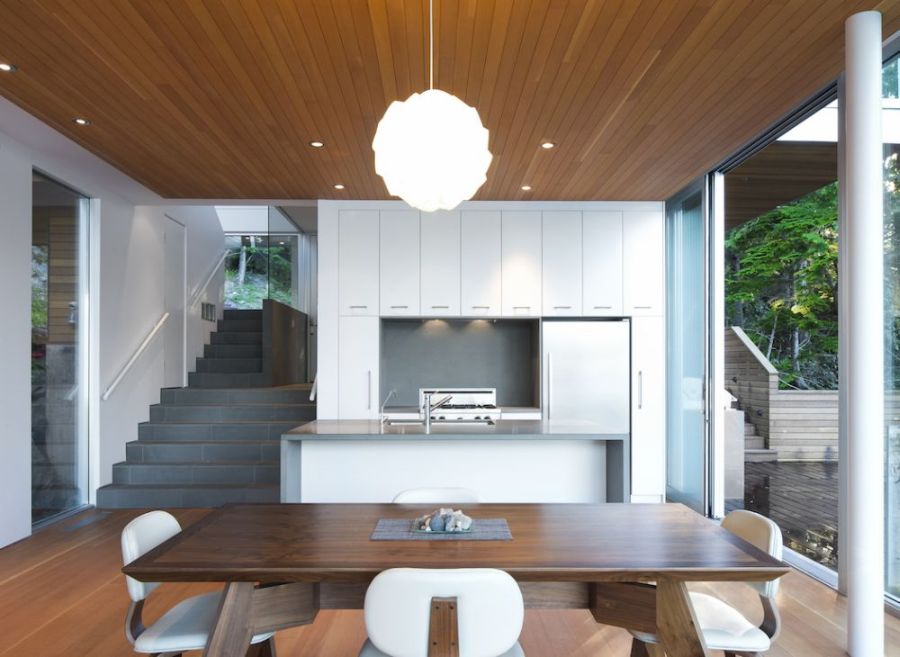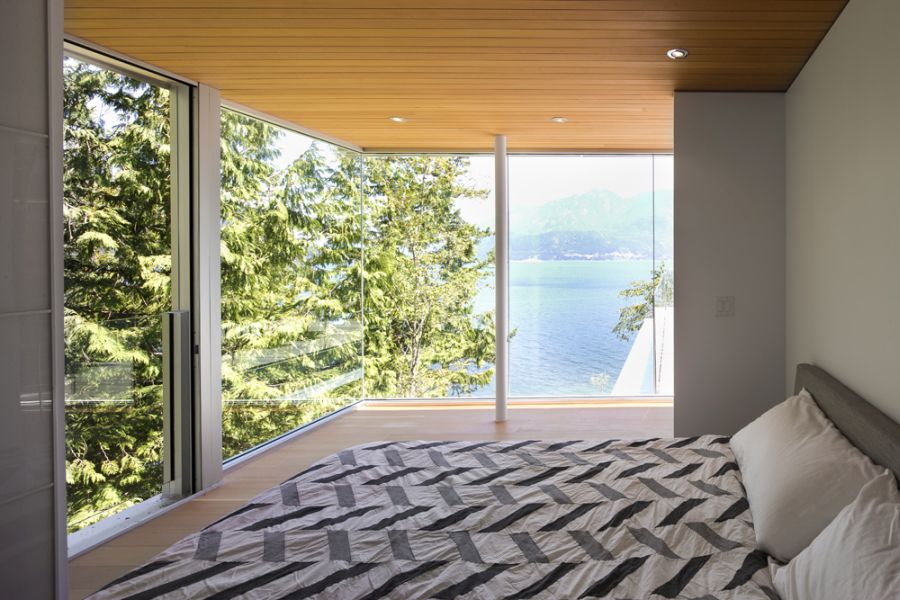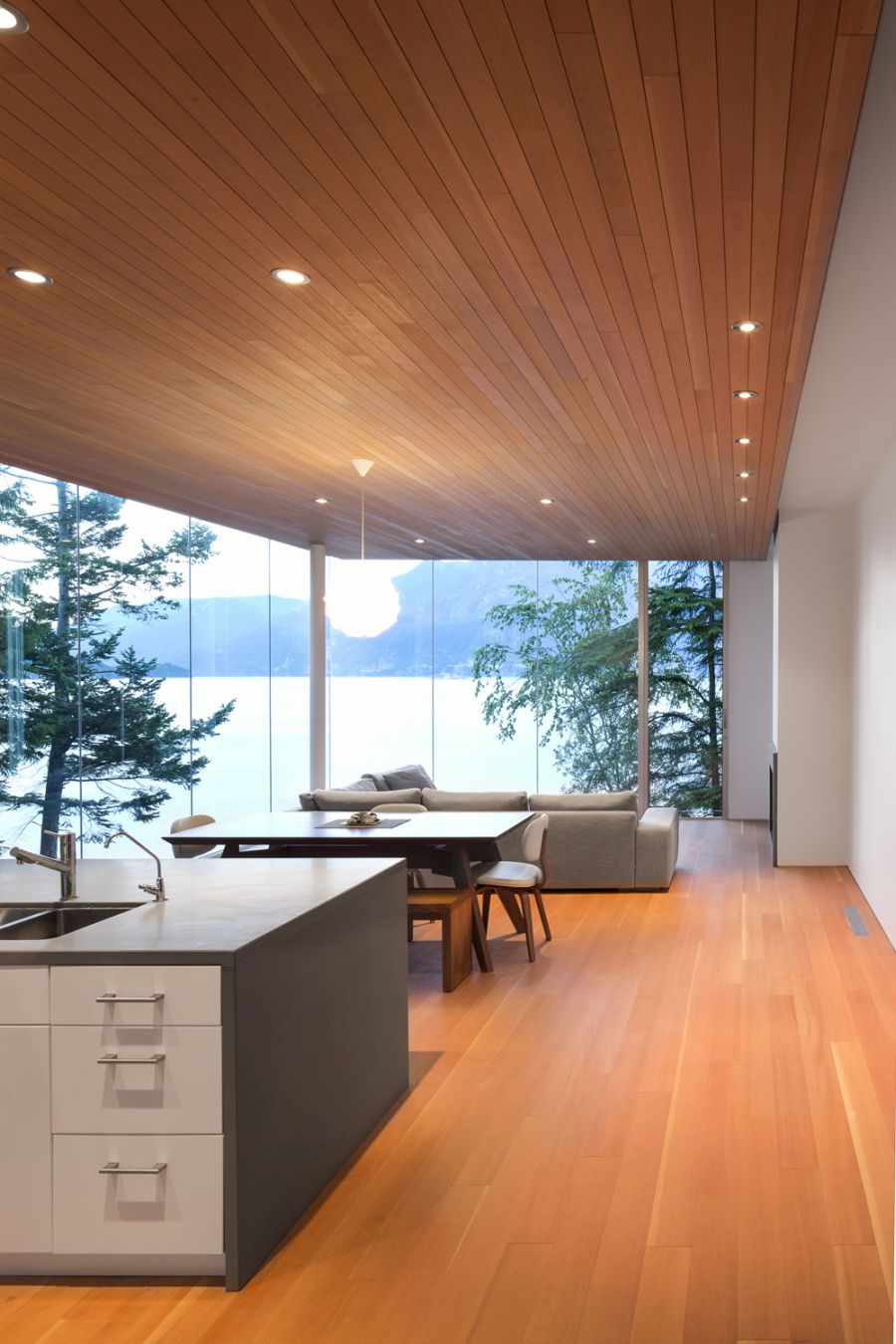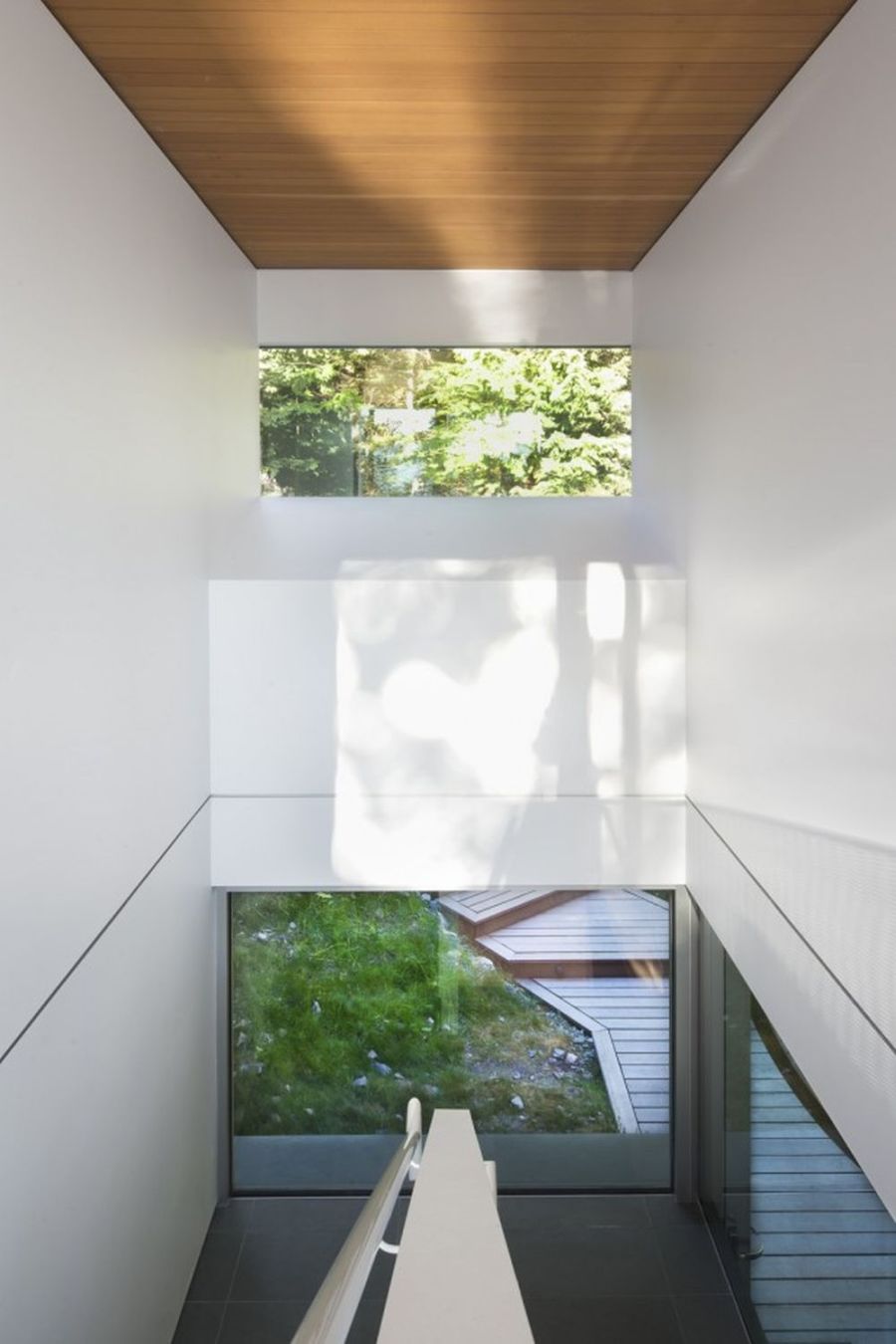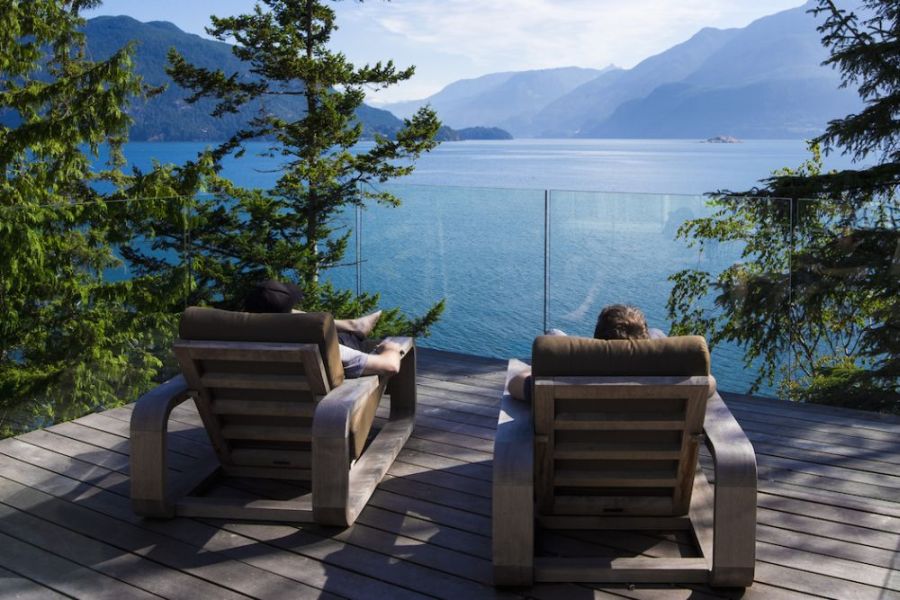 photo © Mcfarlane Green Biggar Architecture + Design