Beautiful Surrealist Double-Exposure Tattoos Mash Up People, Architecture & Nature
With the evolution of tattoo techniques, the advances in electric needle machines and pigments, tattoos have come a long way as far as complexity in the recent years, and have become beautiful ways to showcase your body as a canvas.
These days the aesthetic possibilities of a tattoo artist are only limited by his skills and imagination and indeed tattoos can become an art form on a fleshy canvas. Our skin can tell stories with the unique designs, words, and pictures we choose to mark it with.
One of the major sources of inspiration for tattoo artists is represented by photography and today we're gonna focus on a photographic effect trending in artistic photography, automatically entering in the world of tattoos – double exposure.
What is double exposure photography? A simple photographic effect where one picture is superimposed over another. By blending several images in a single frame, abstract and surreal photographers are free to abandon the laws of nature, developing their own dreamscapes.
Using the art of photographers and digital artists as reference, double exposure tattoos transpose on skin the surreal and poetic effects of the double exposure photography.
Mashing up pictures of people, buildings and nature artfully, a tattoo artist can create otherworldly ink pieces filled with fascinating details that one would have to look closely to discover.
Scroll down to see our selection of the most beautiful double exposure tattoos the internet has seen. From buildings "growing" out of human heads to the juxtaposition of different animals with breath-taking landscapes to create mythical creatures, these tattoos are a visual trip down the rabbit hole.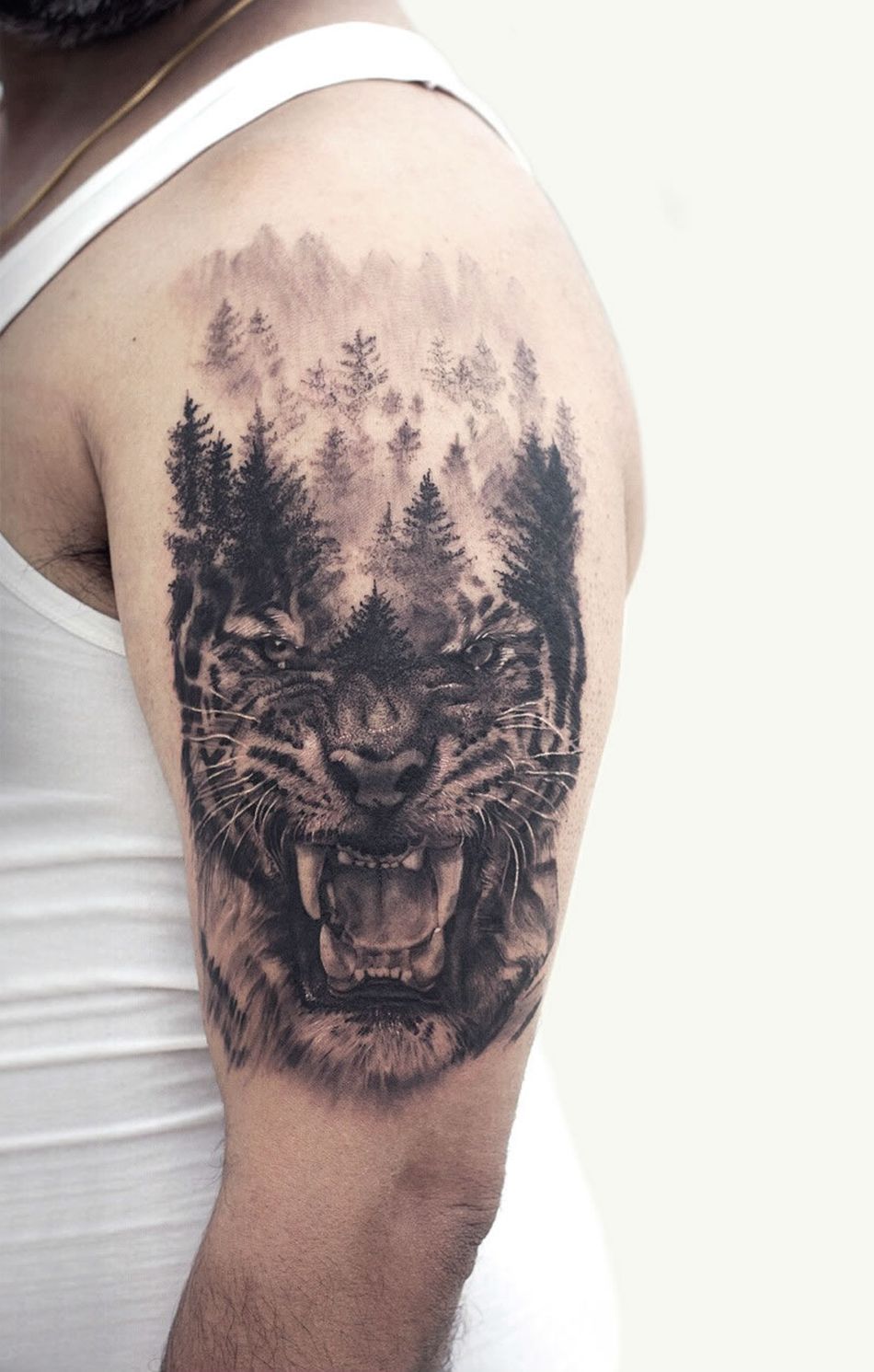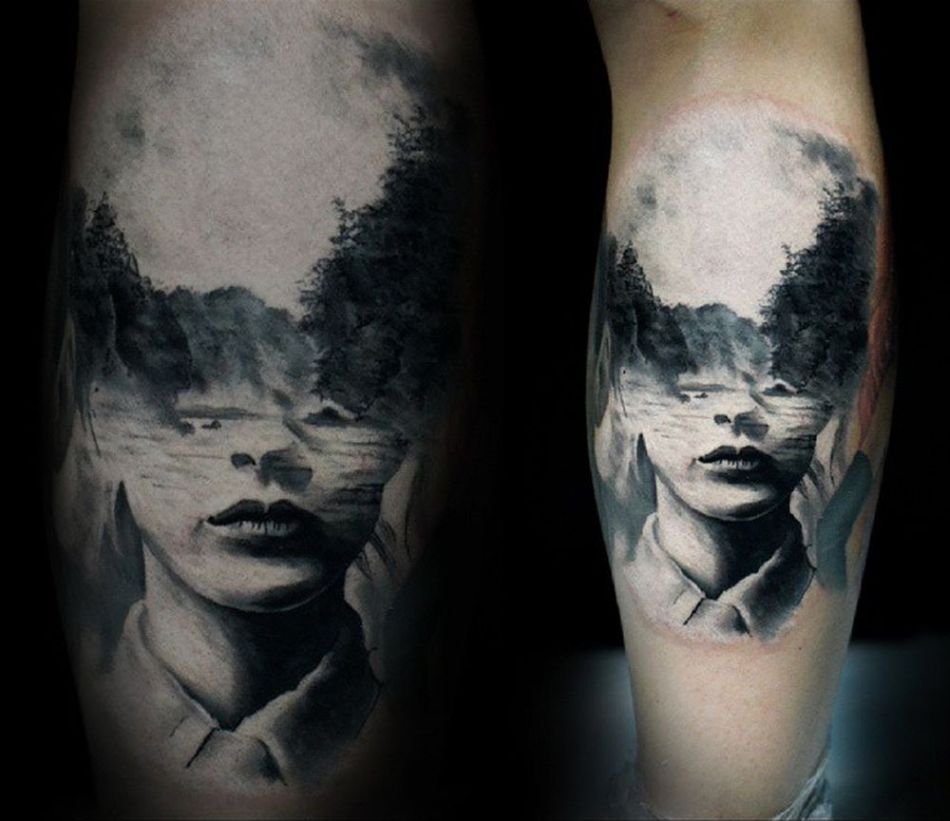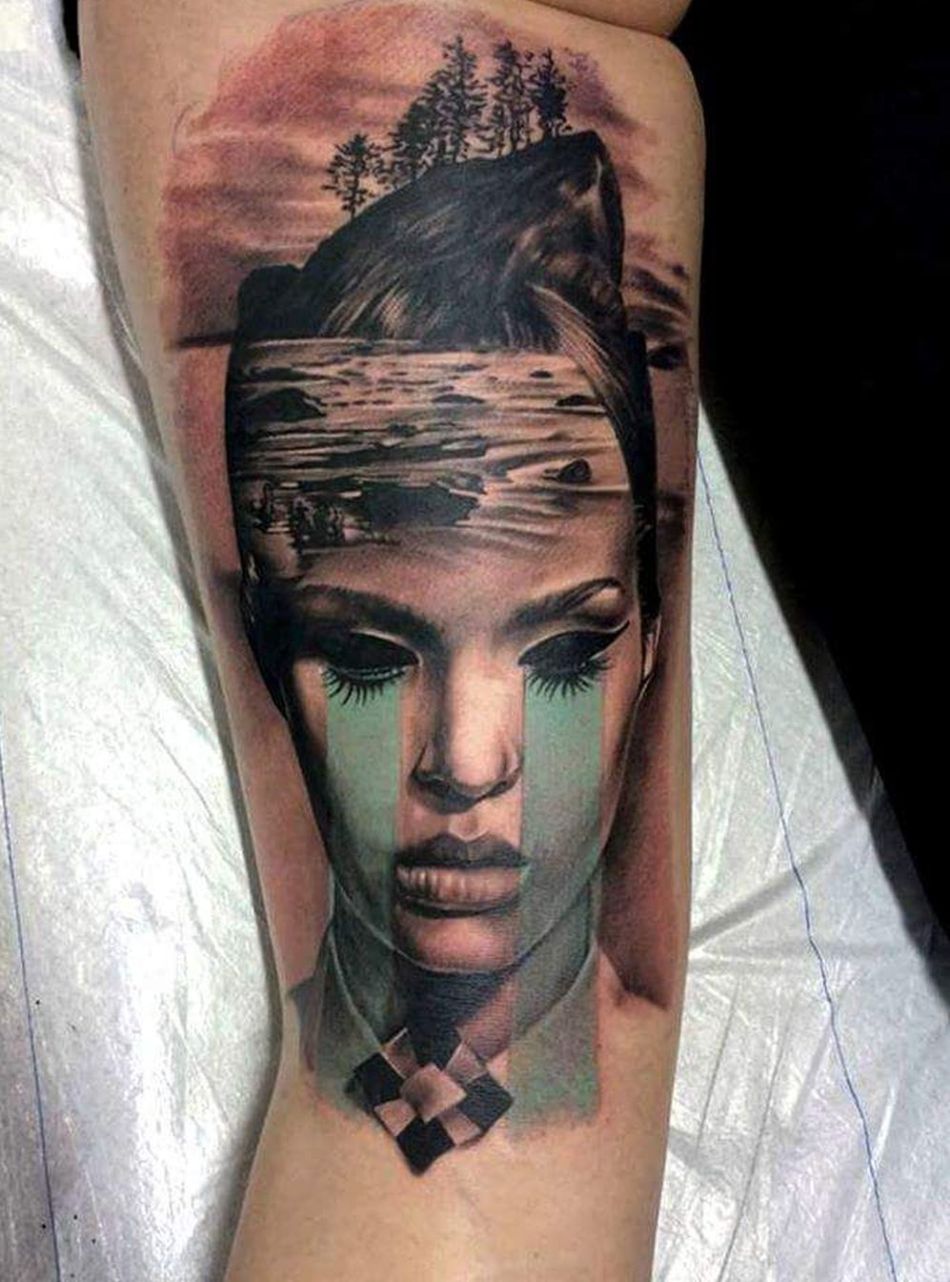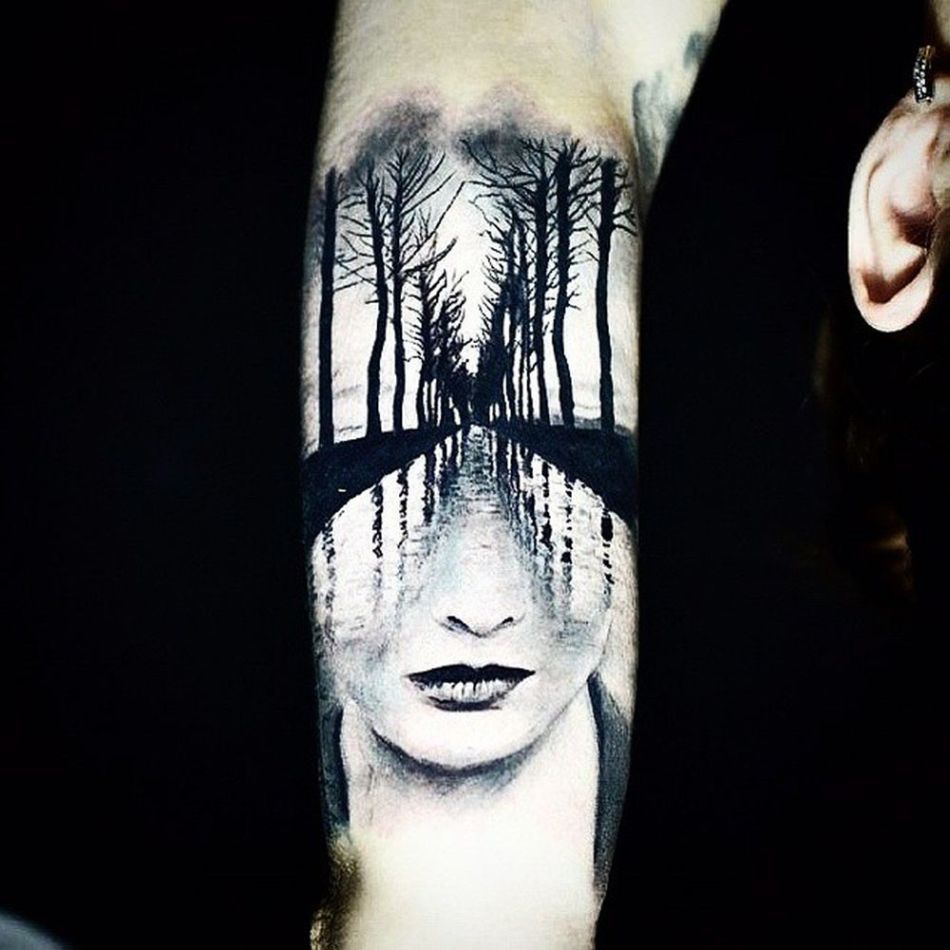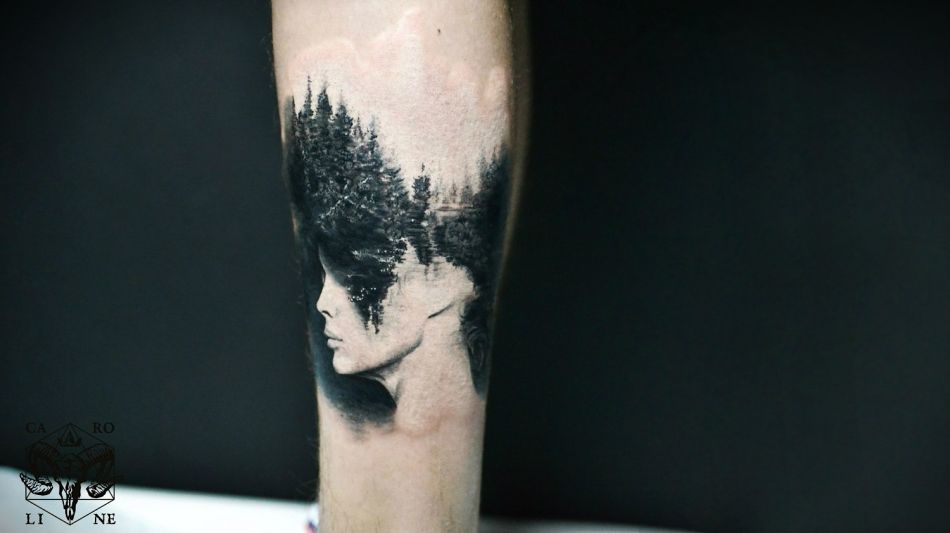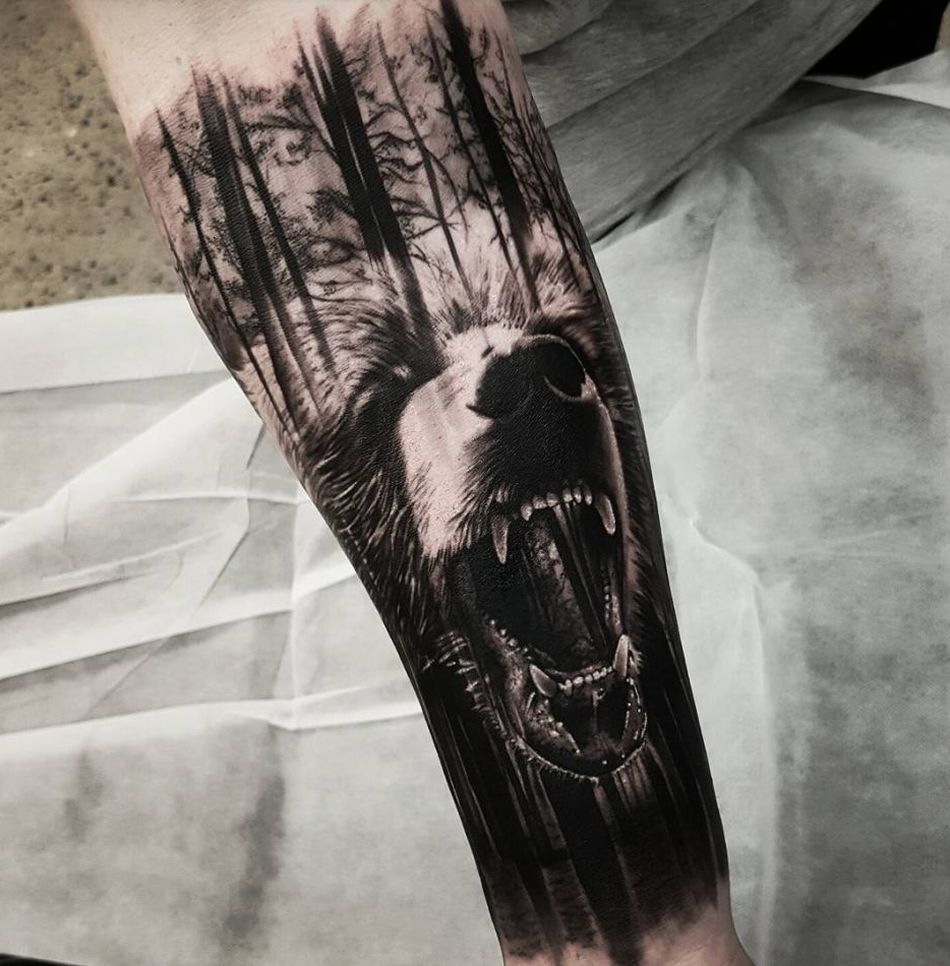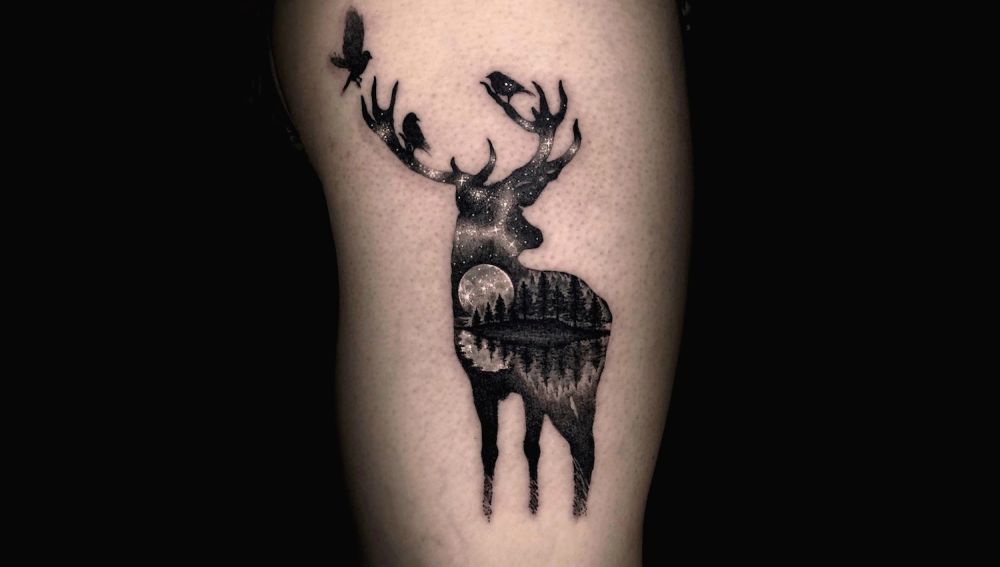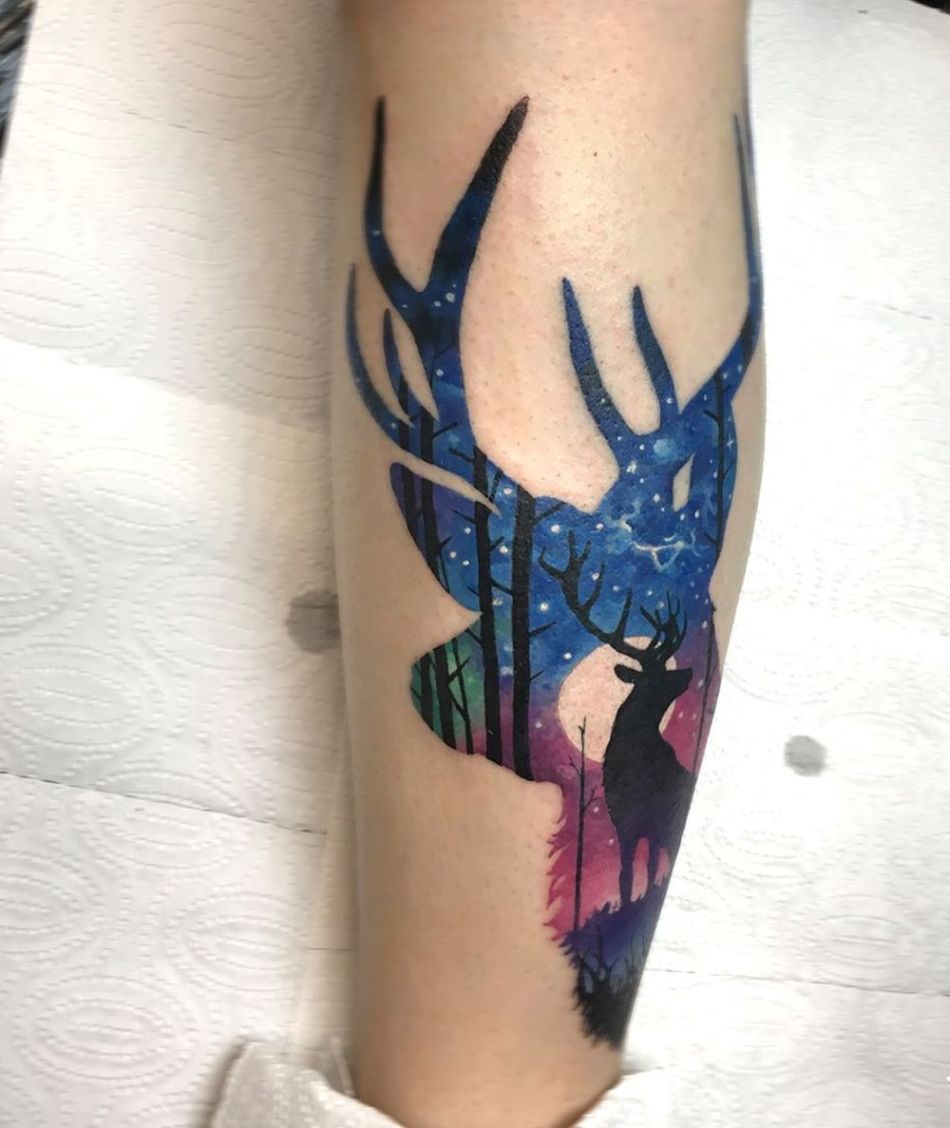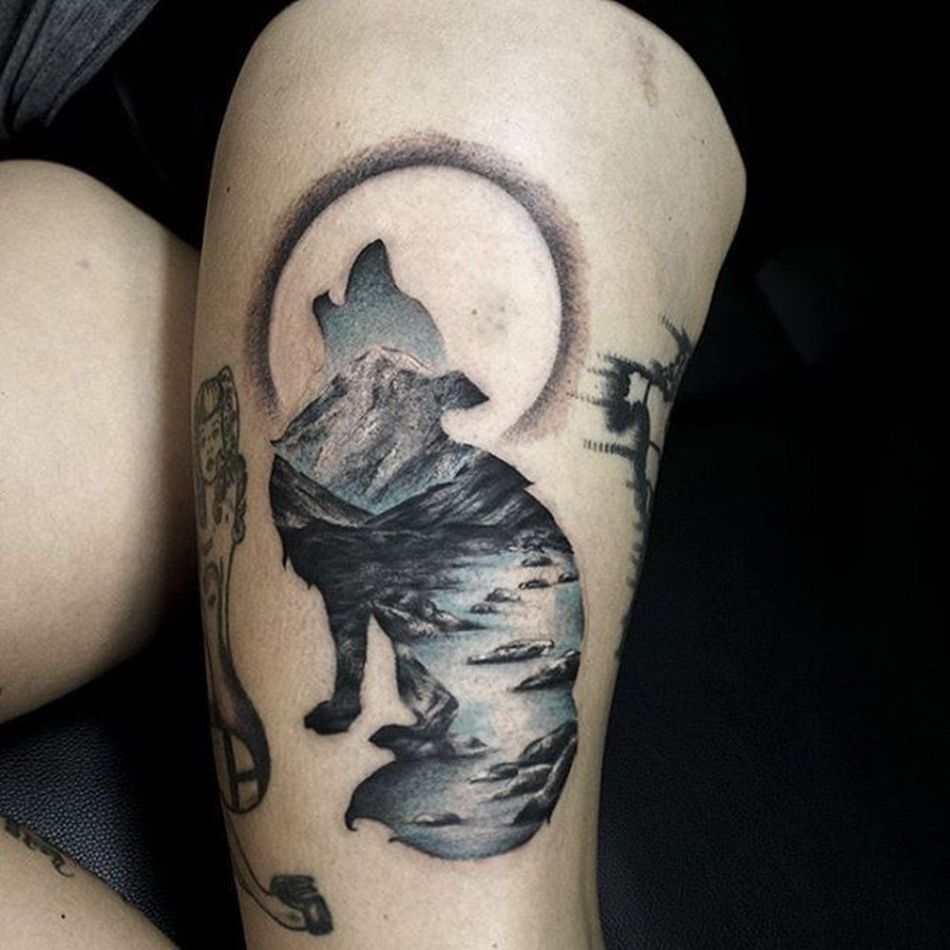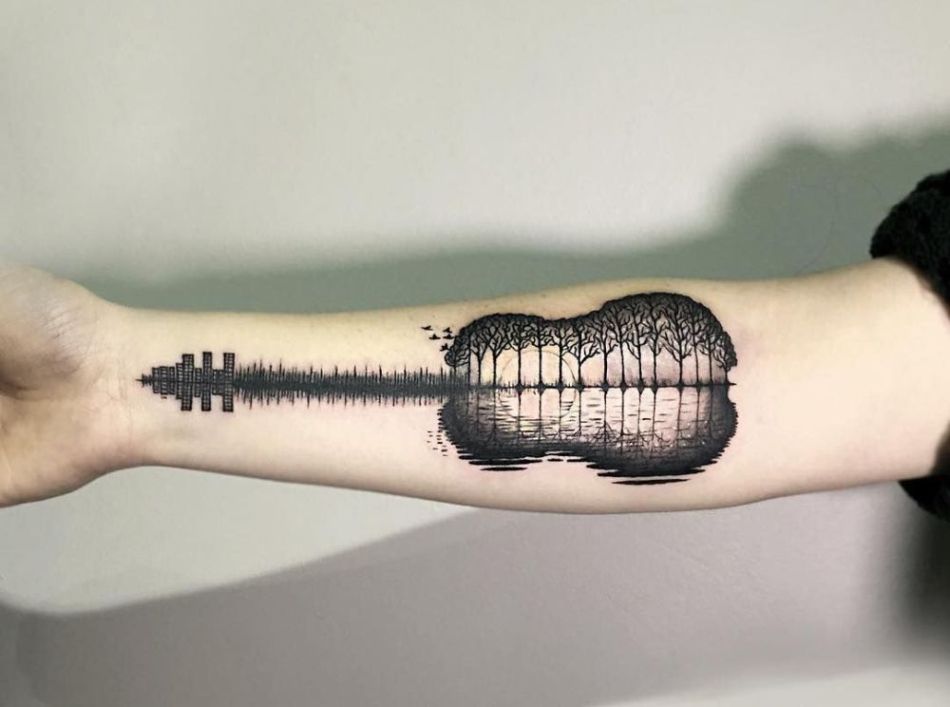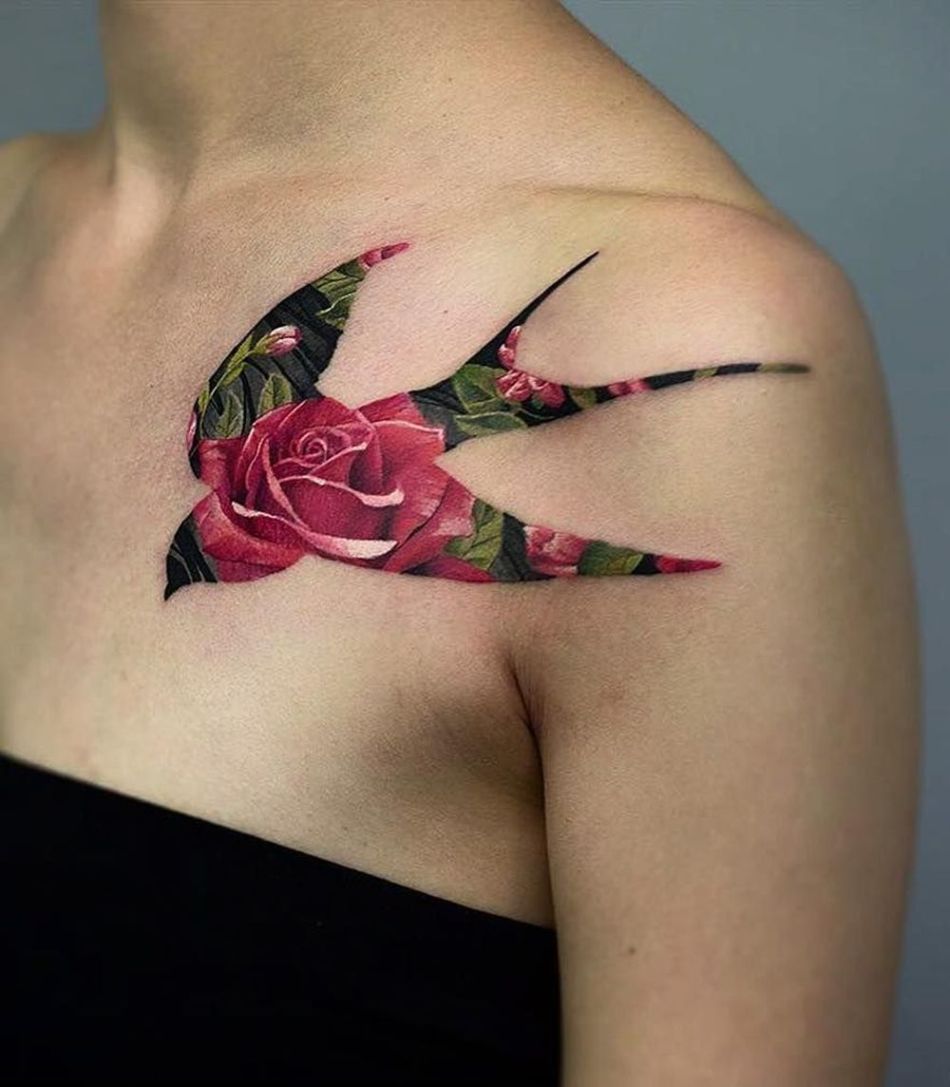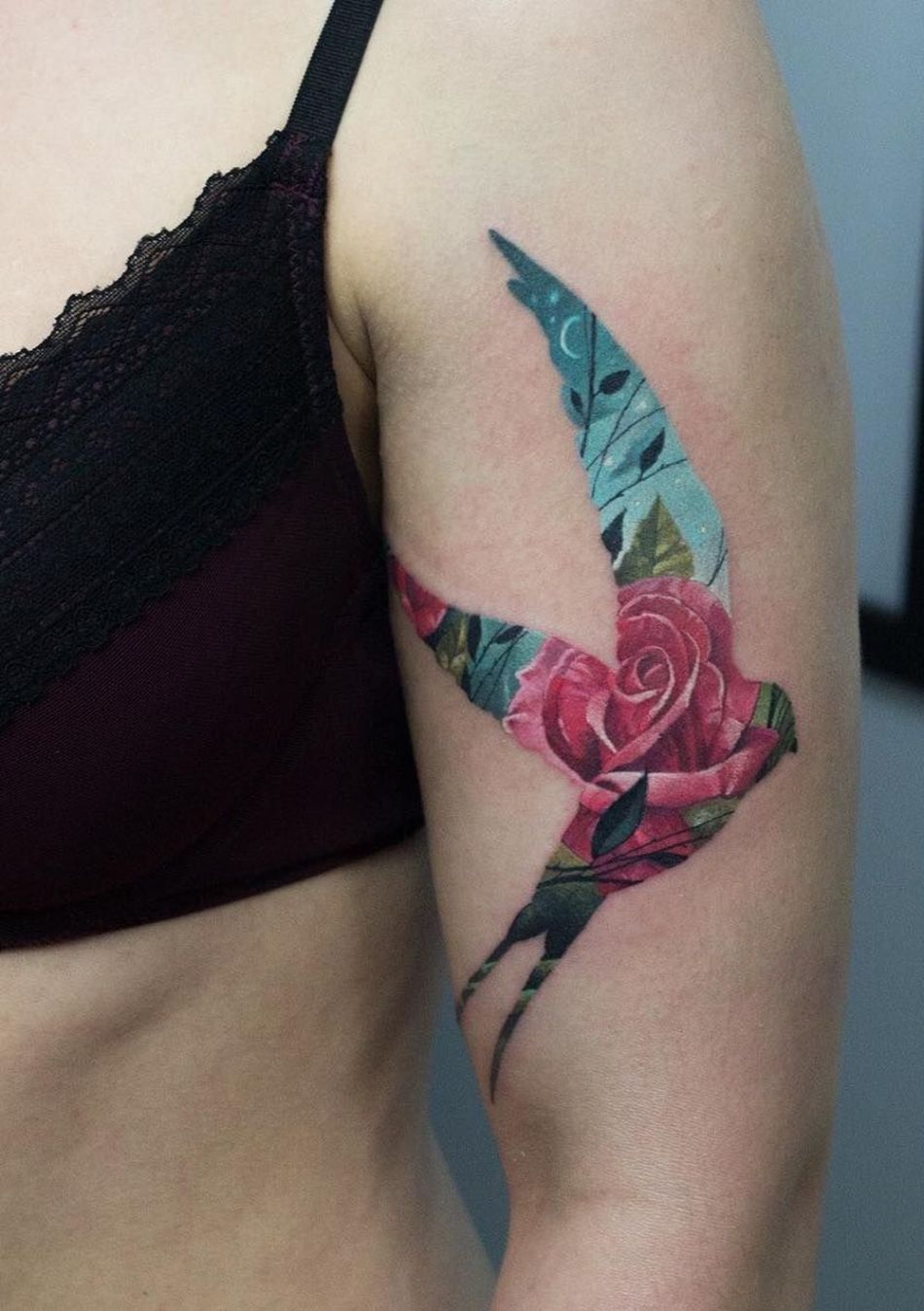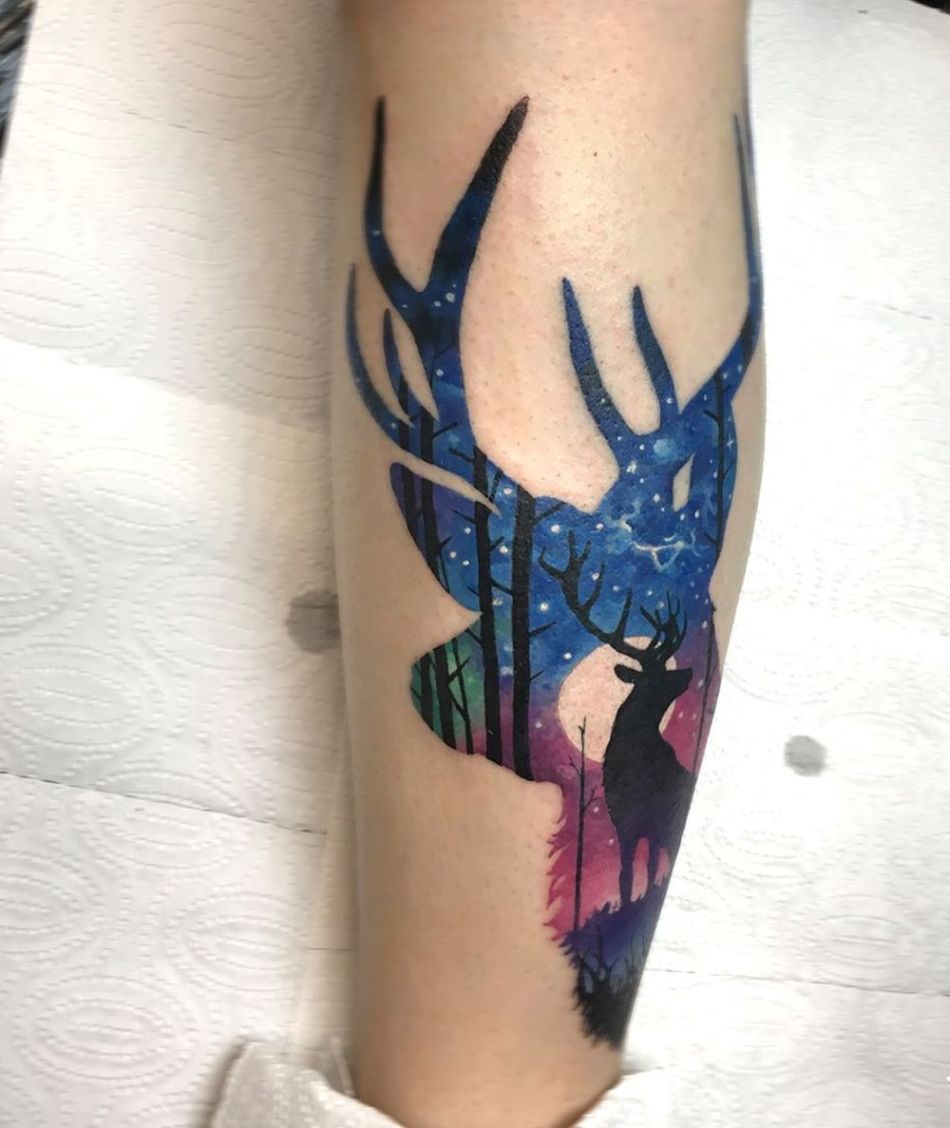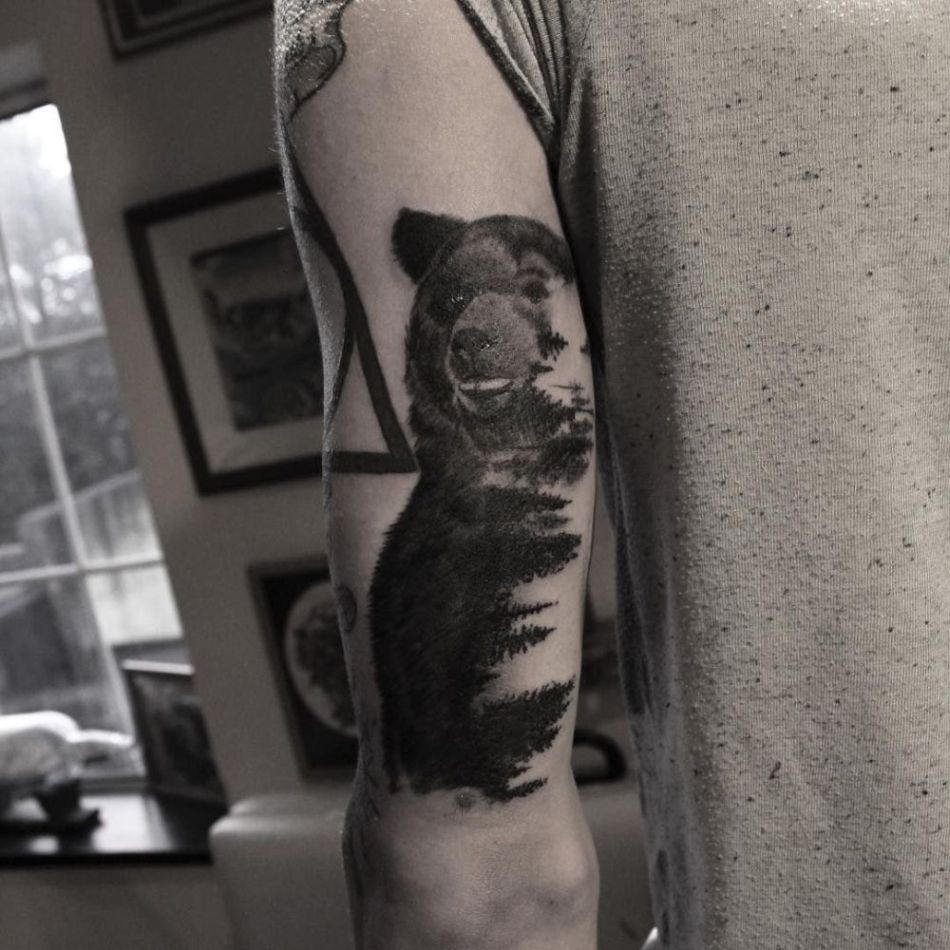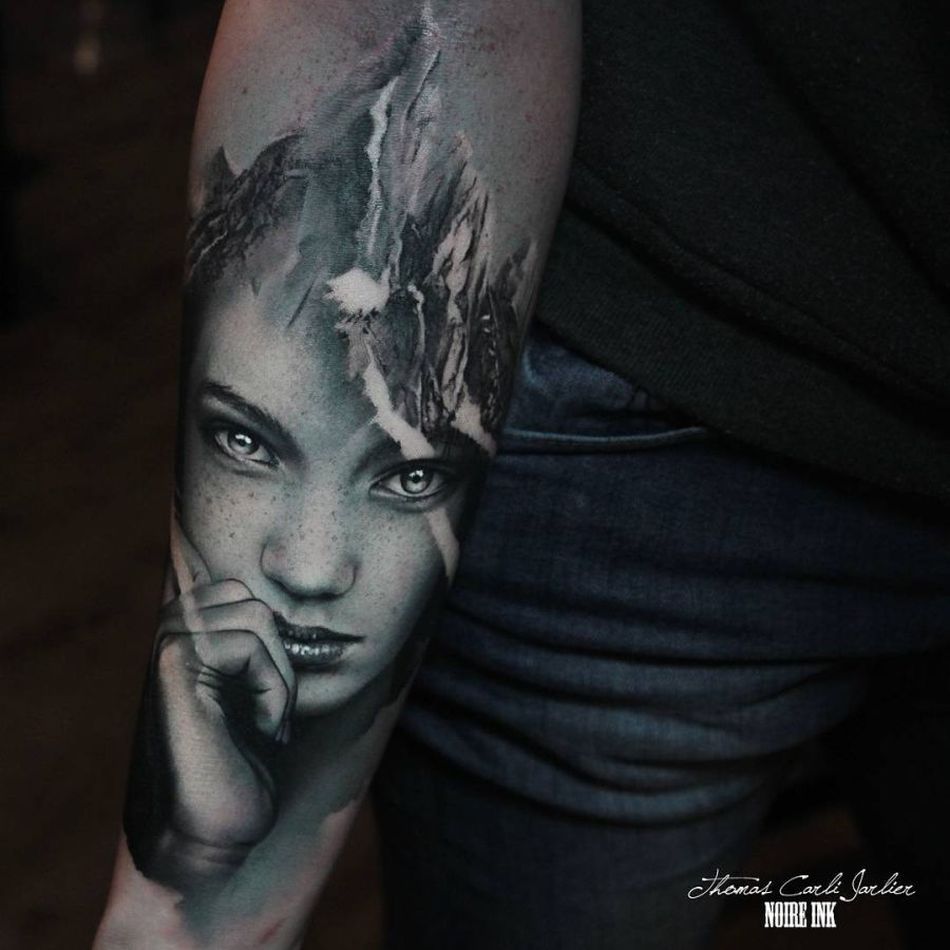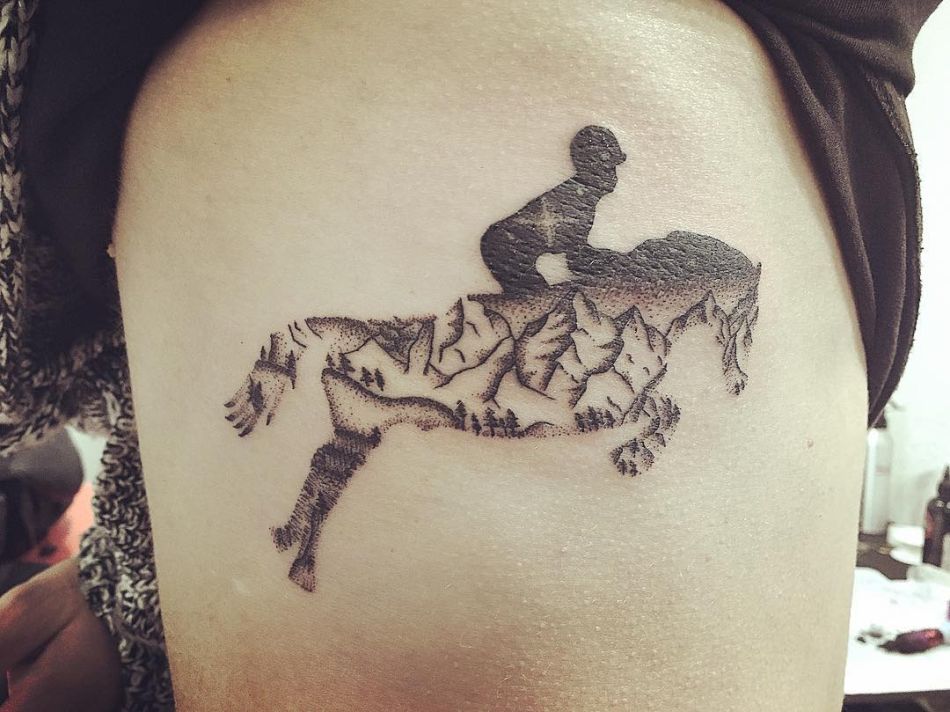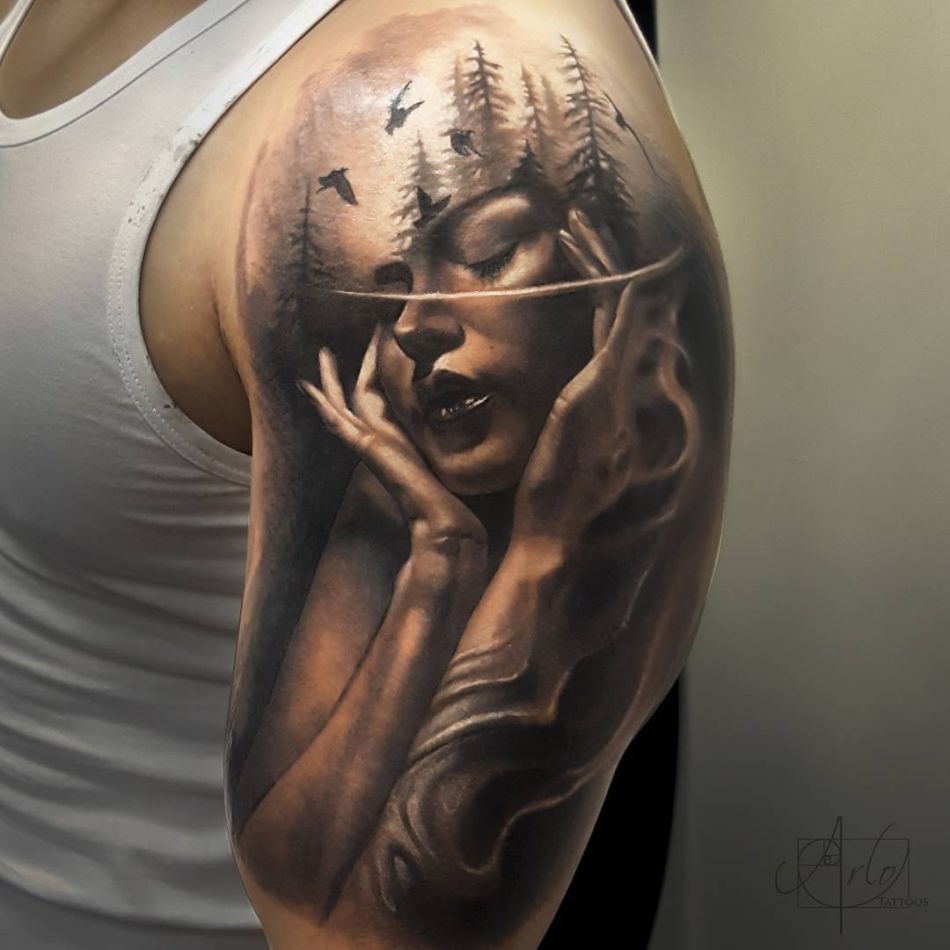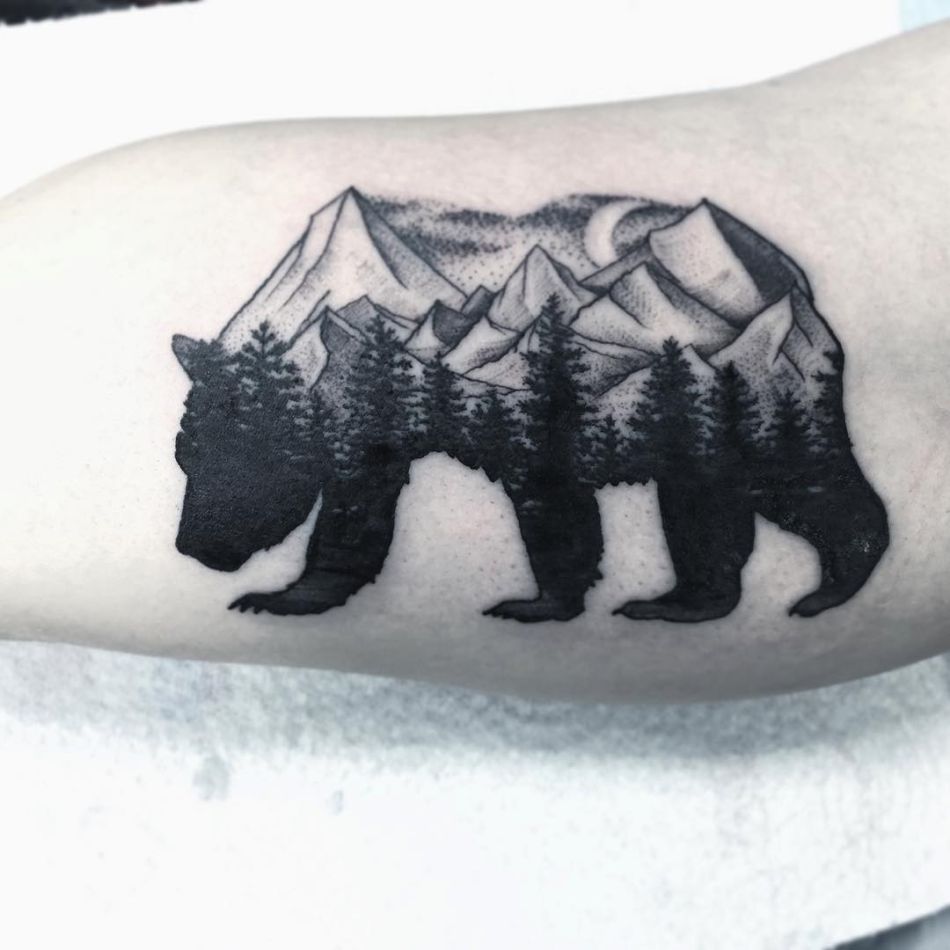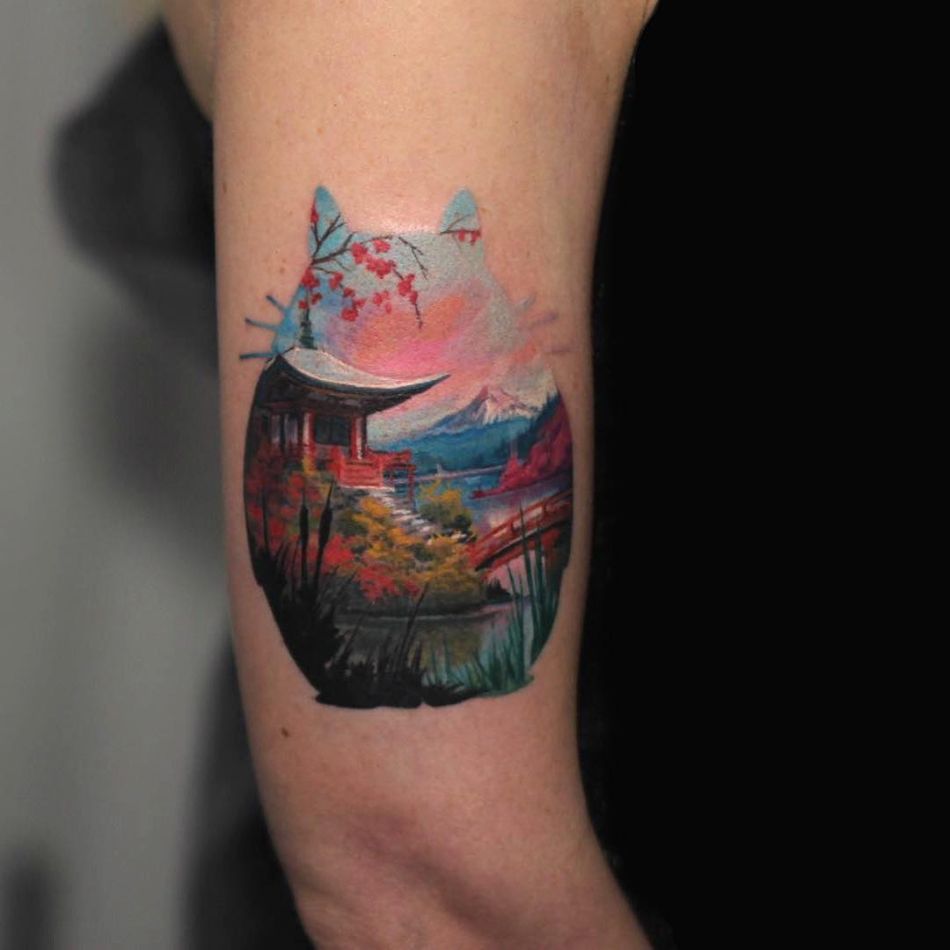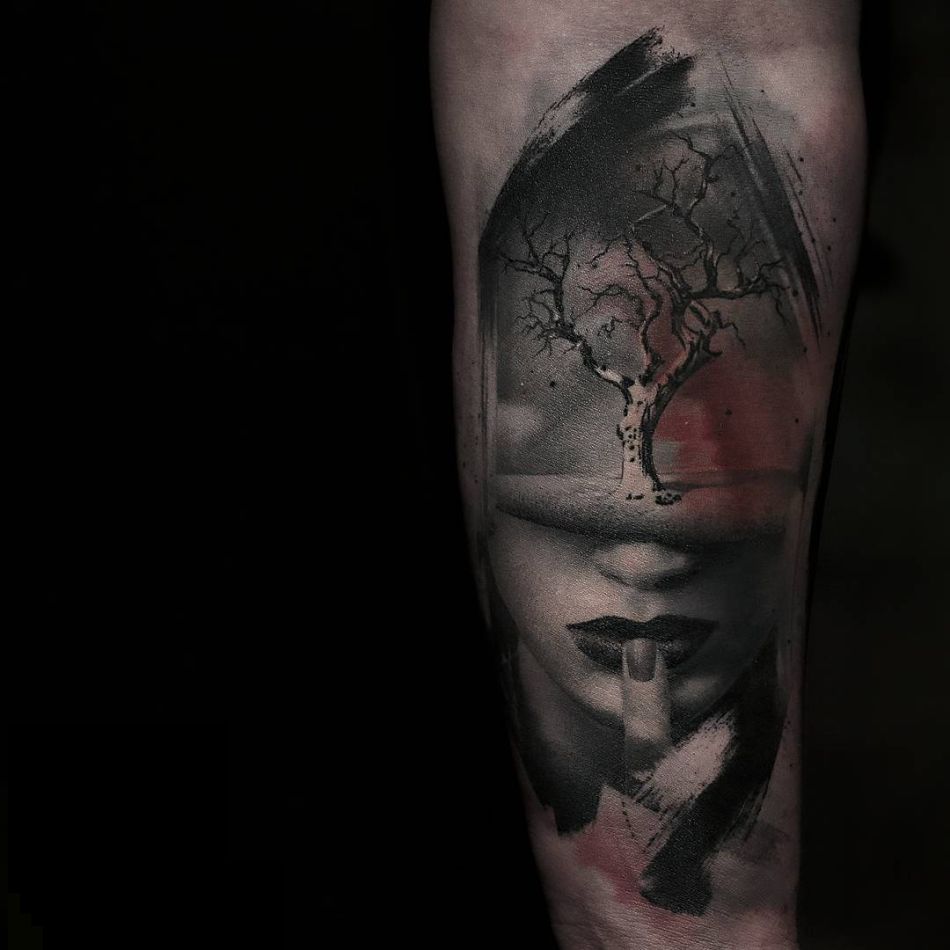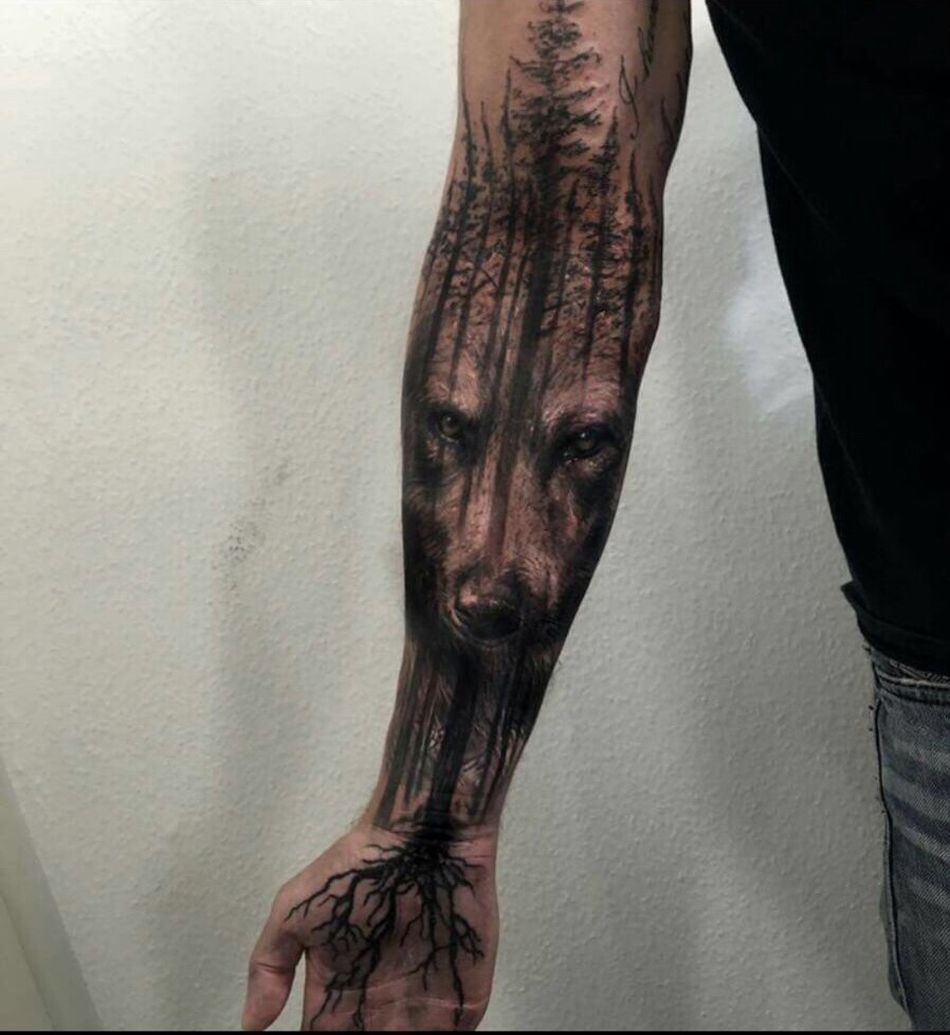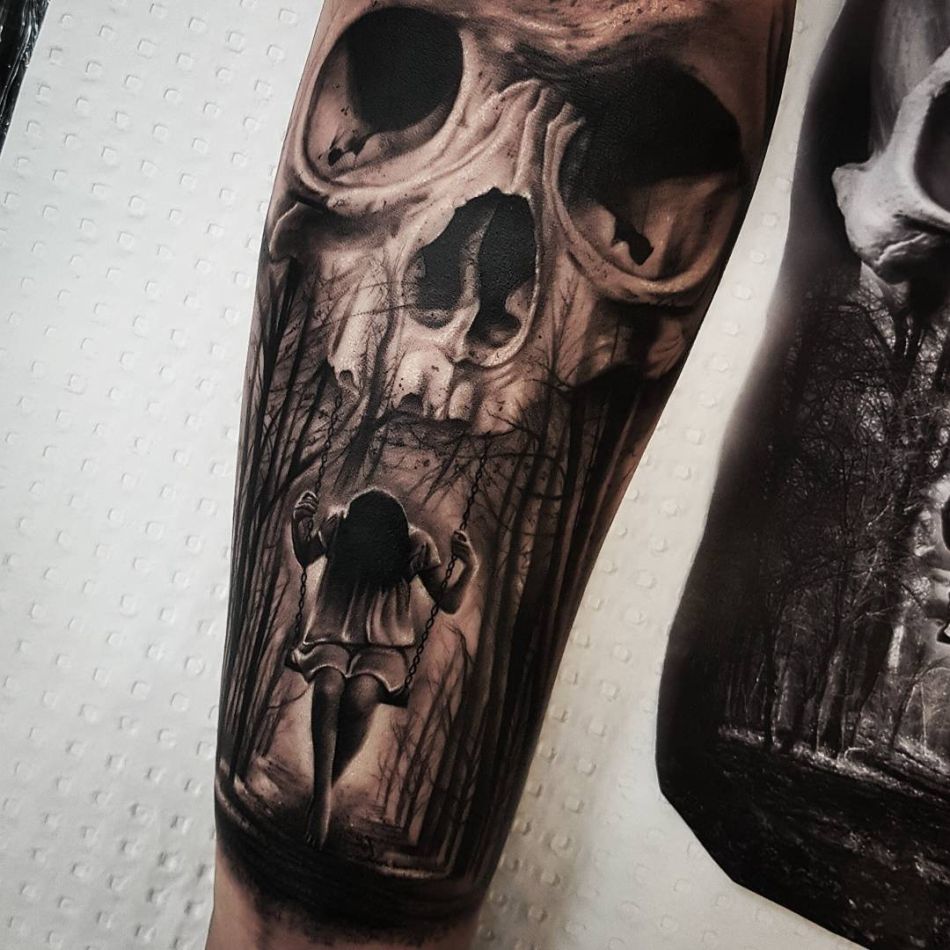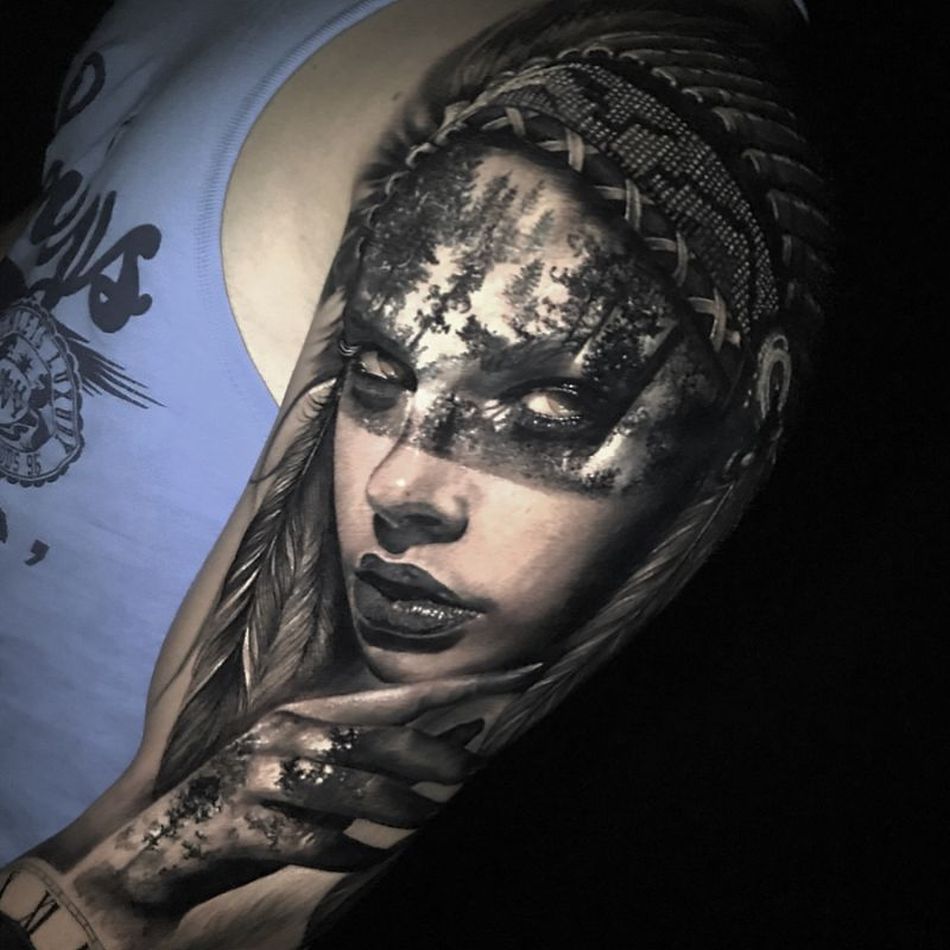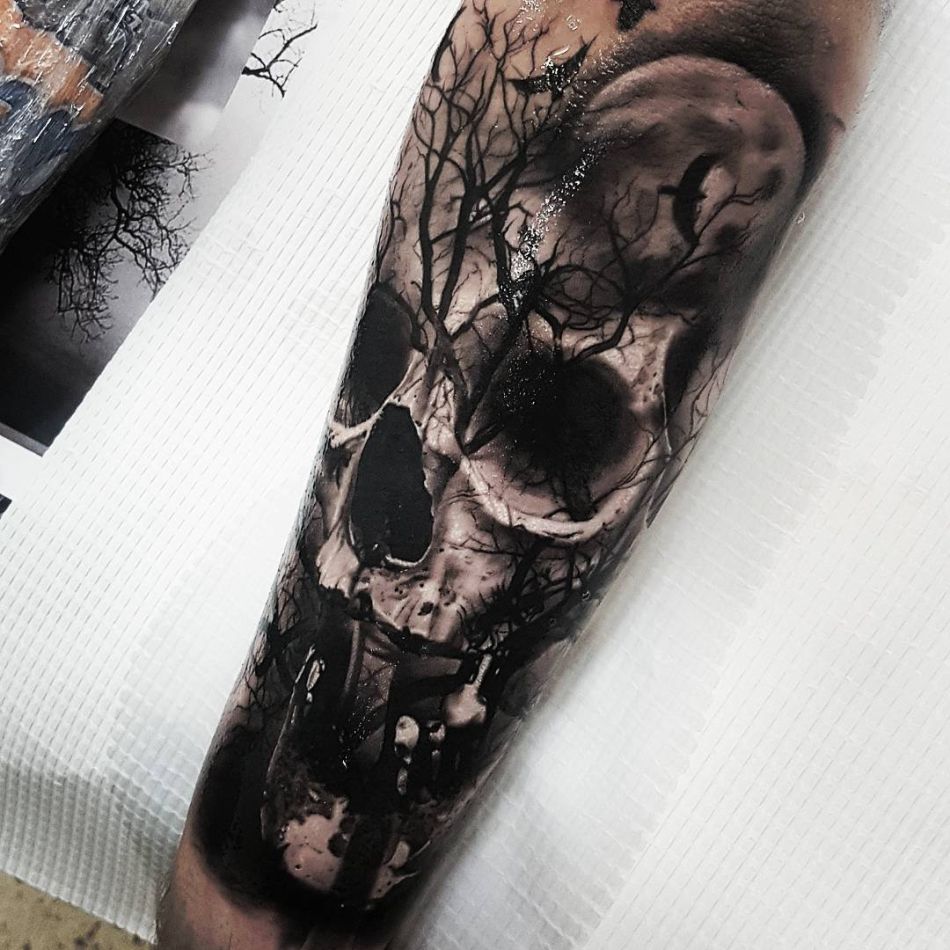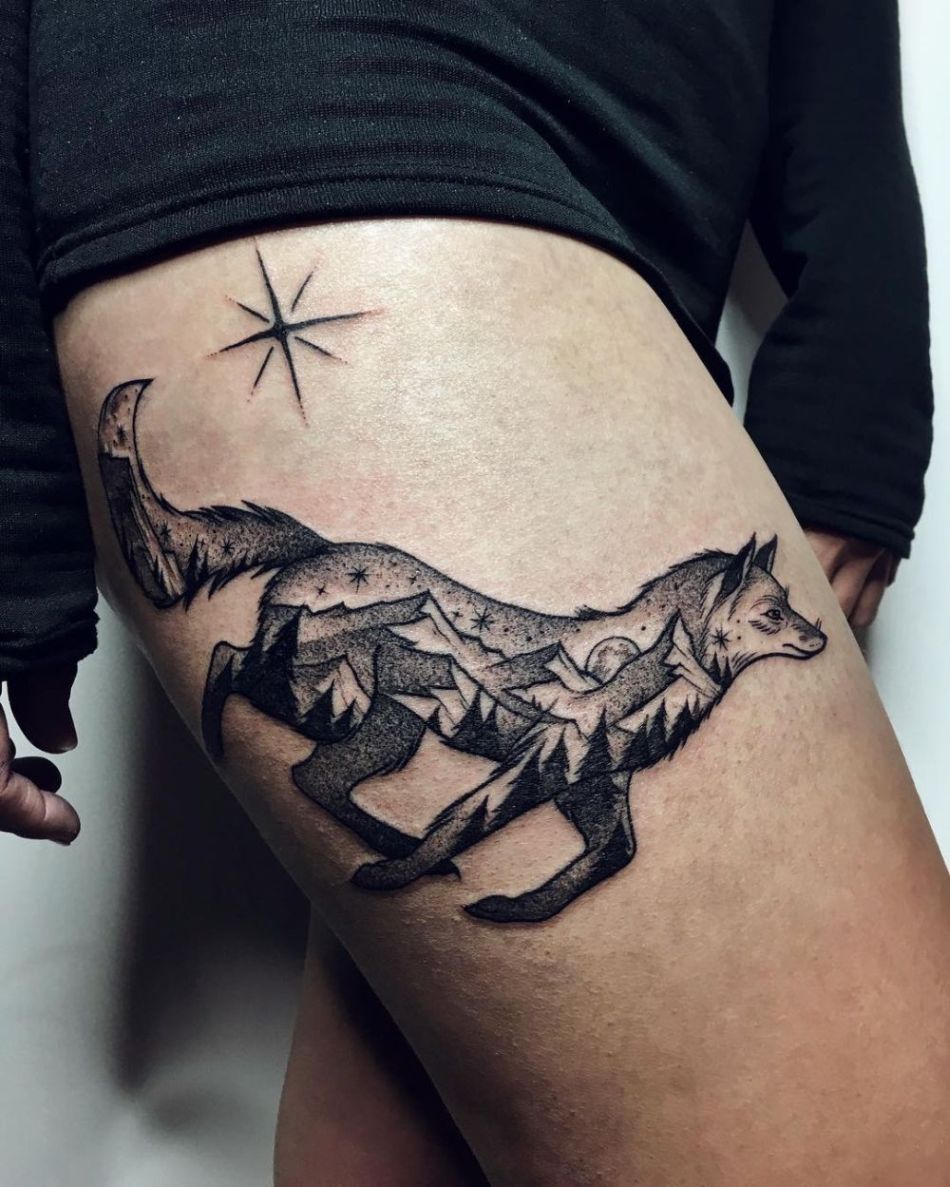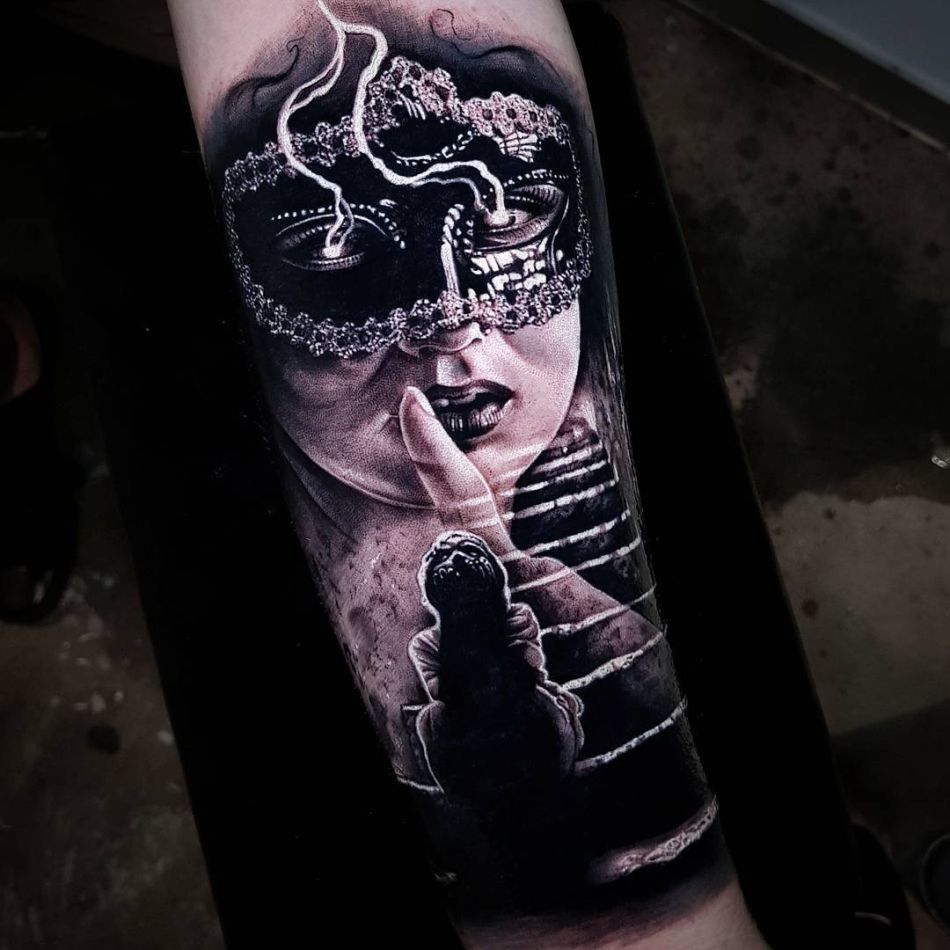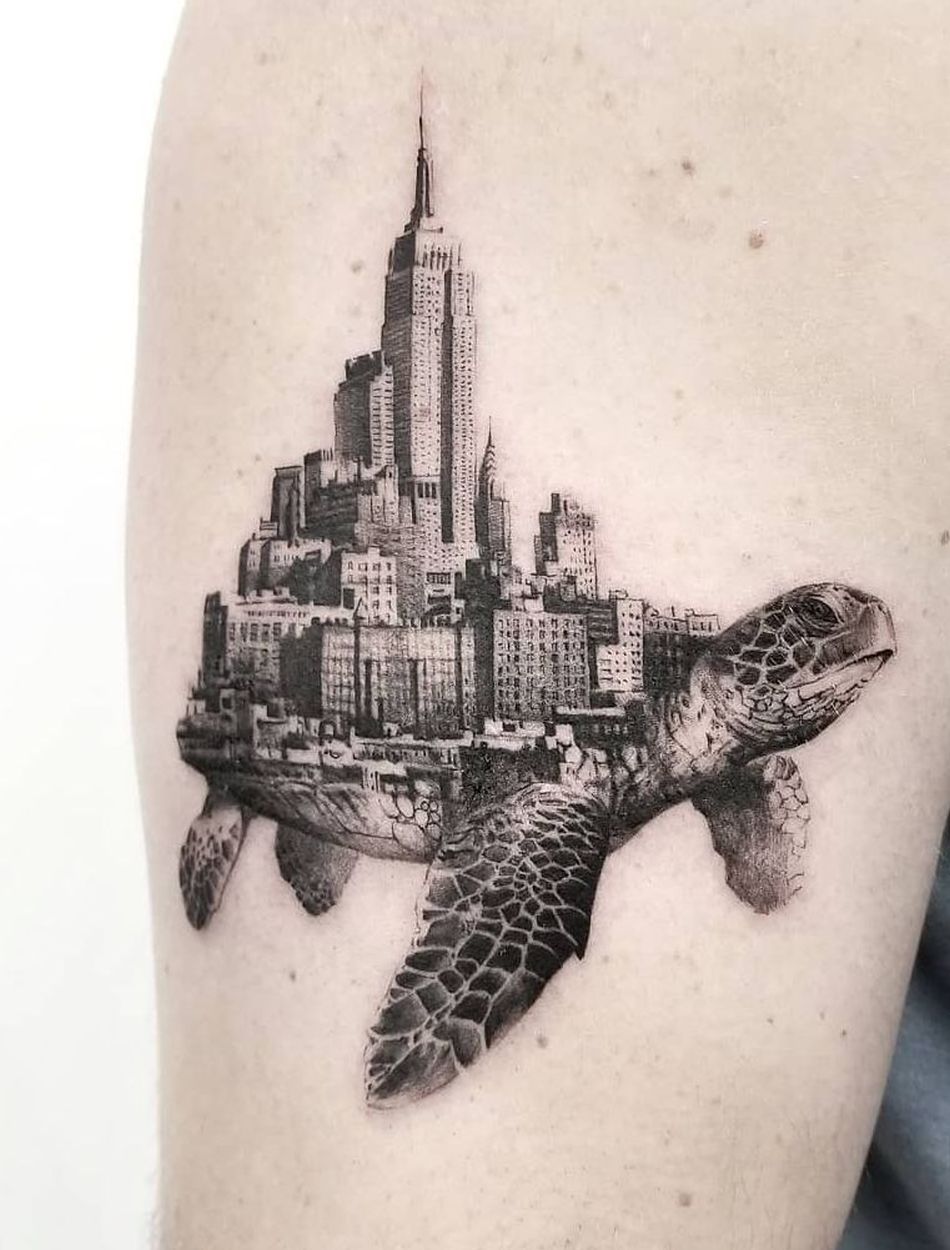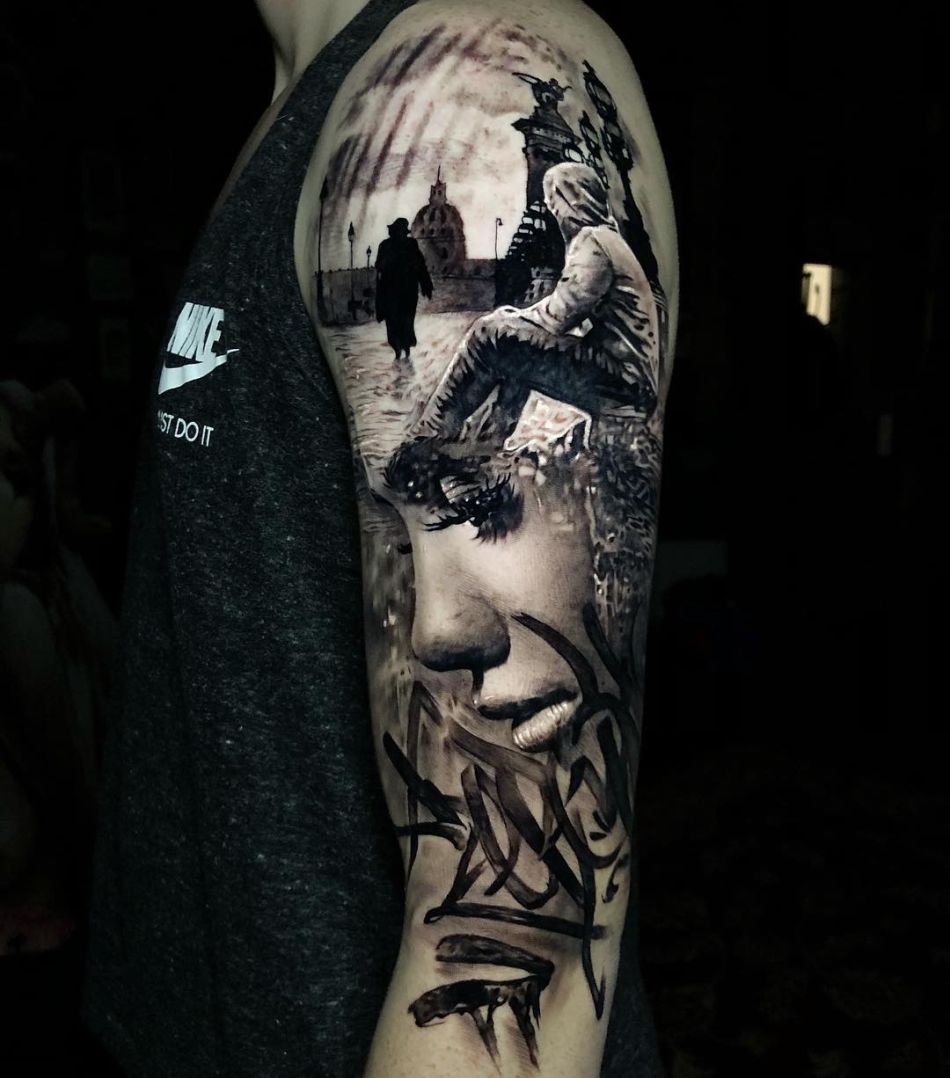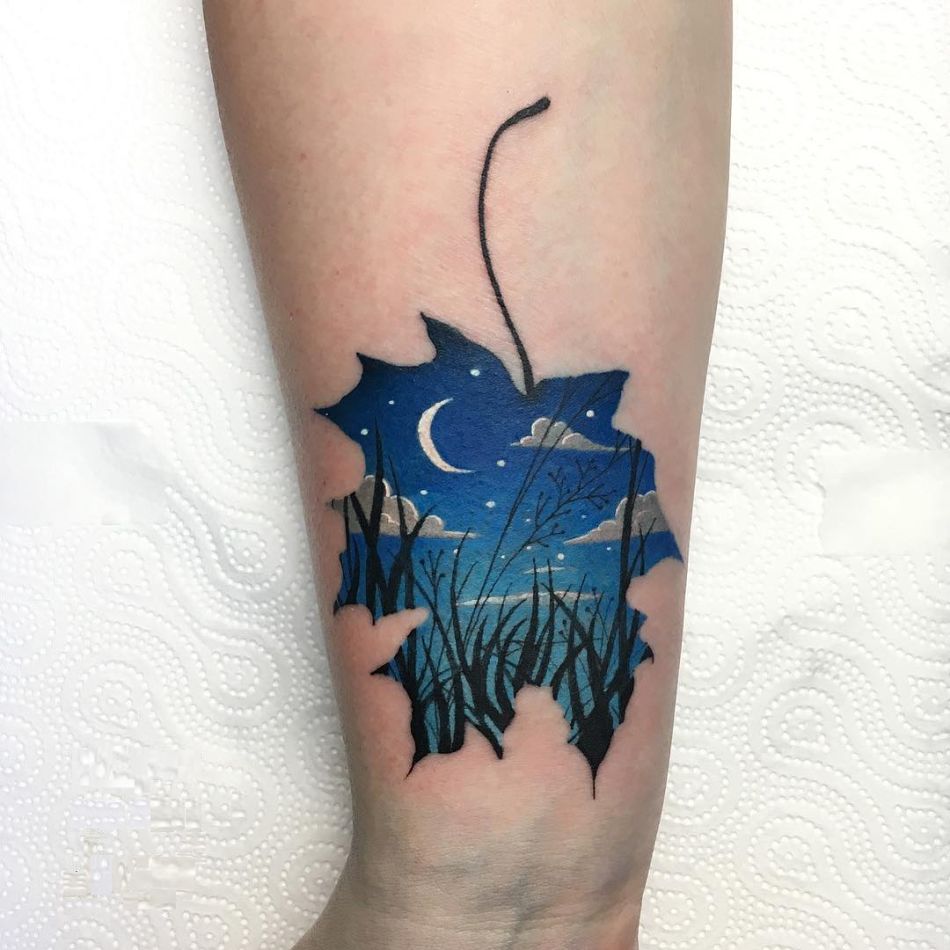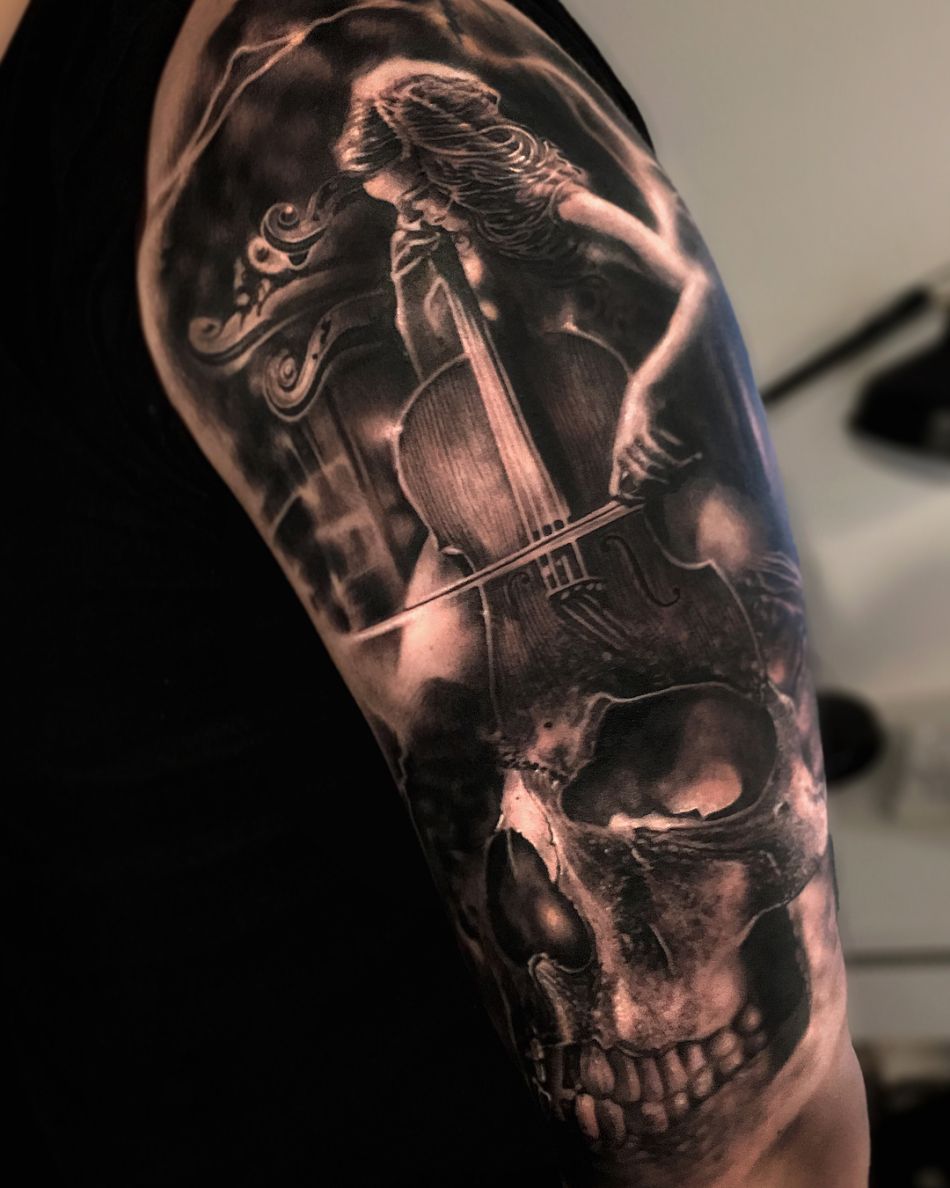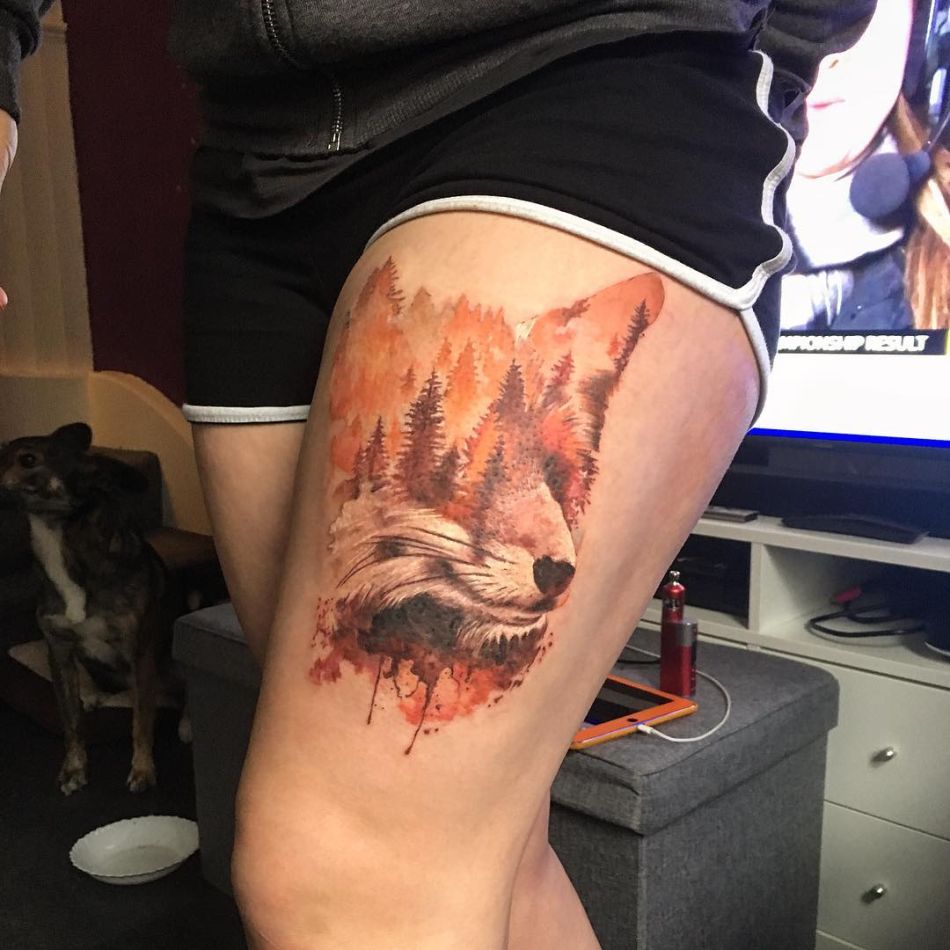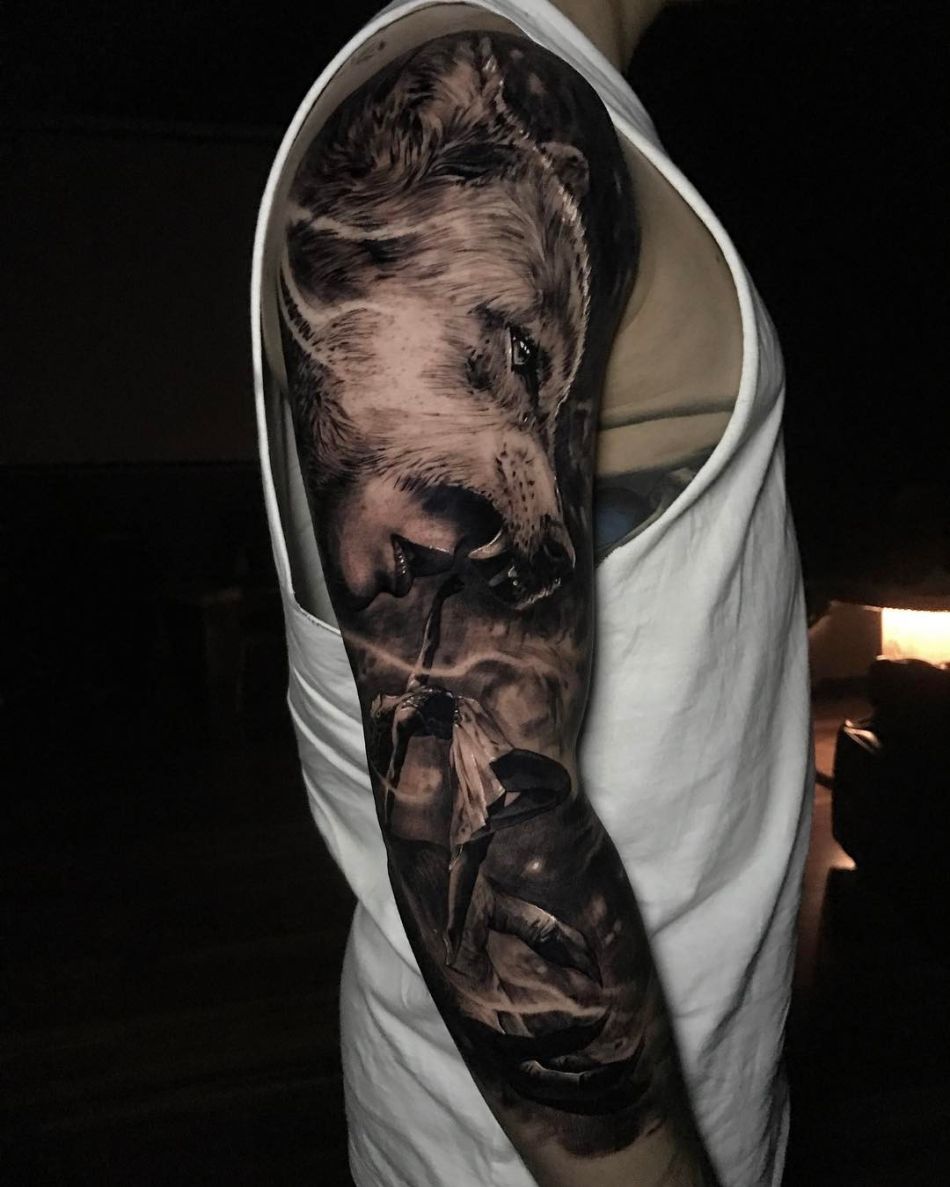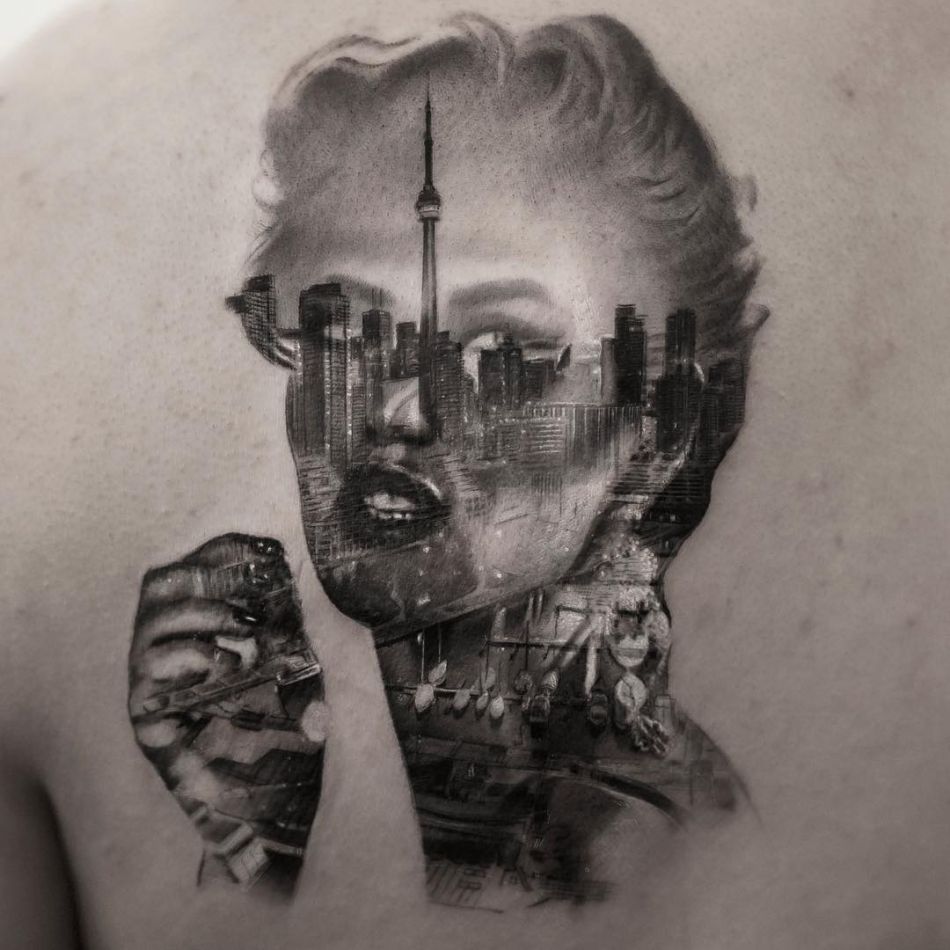 In the never-ending, one-sided battle between a brain full of must-have tattoo designs and a canvas with limited space, it's very important to get as much creative exposure as possible before you make your final design choice. We're here to bring you the top tattoo art from around the world – from abstract watercolor ink pieces to black & gray hyper-realistic tattoos, we have it all.