10 Spectacular Swimming Holes Around the World
It's finally summer, and we'll bet you want to go wild swimming. After the cold and rainy days, the forecast is calling for hot and dry weeks ahead. Lucky you, we found the perfect natural spots – lazy rivers, gentle waterfalls, spectacular swimming holes – amazing places where you can relax with a dip.
What is wild swimming?
Wild swimming is simply taking a dip in a natural body of water. And there is something deliciously spiritual about it. In summer, you just can't beat the freedom of swimming outdoors. Looking up at the sky while you swim – without the restriction of barriers or pool lanes – will make you wonder why you ever bothered with the standard municipal swimming pools.
Don't get us wrong, there is nothing wrong with swimming in a pool. Sure you could always jump into a manmade pool, but something natural generally offers a more tranquil, one-of-a-kind experience and the chance to enjoy a deeper connection to nature as well as picturesque surrounding scenery. That's where swimming holes come in.
Let's take a dip in world's most spectacular swimming holes
If you want to try a swimming hole yourself, there are a few points of etiquette to remember. From floating underground to hidden gems (if those gems were embedded within a volcano, we give you the keys to unlock the adventure of a lifetime. Let's have some photographic proof…
The name means a giant swimming hole and definitely serves as such. Most likely, its origins date from a time when volcanoes erupted and covered the nearby shores with lava. The ground collapsed, leaving behind a 30 meters deep hole which connects with the ocean through underground canals. To get into a 30 meters deep pool in a lava field the swimmers use ladder. Water is crystal clear, refreshing and not too deep.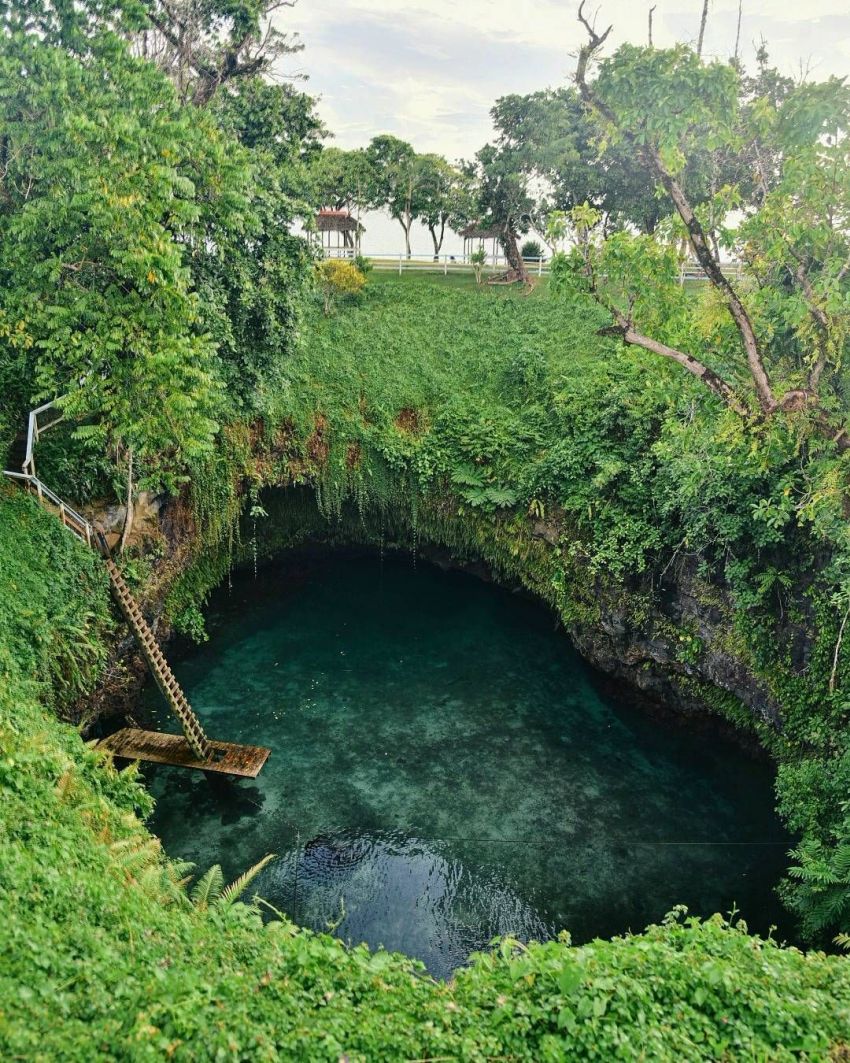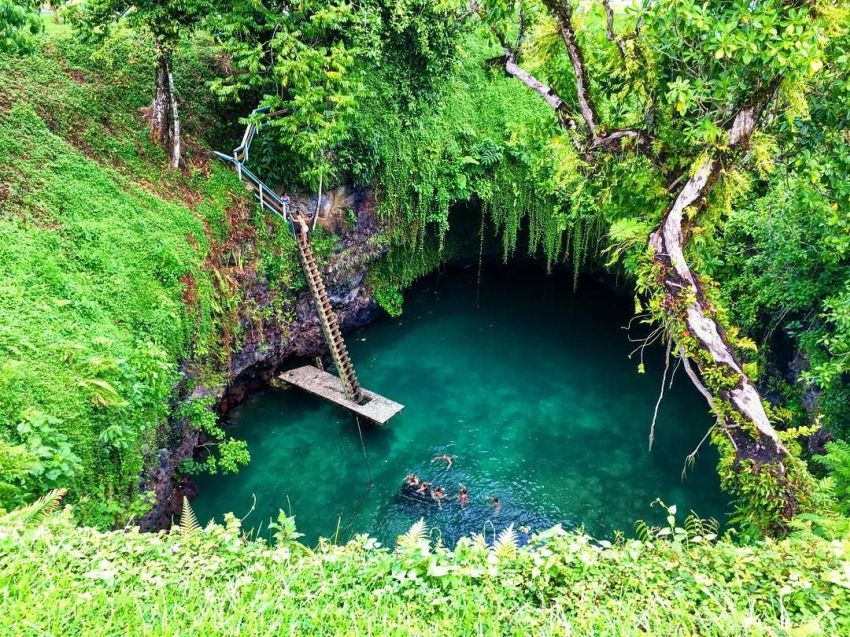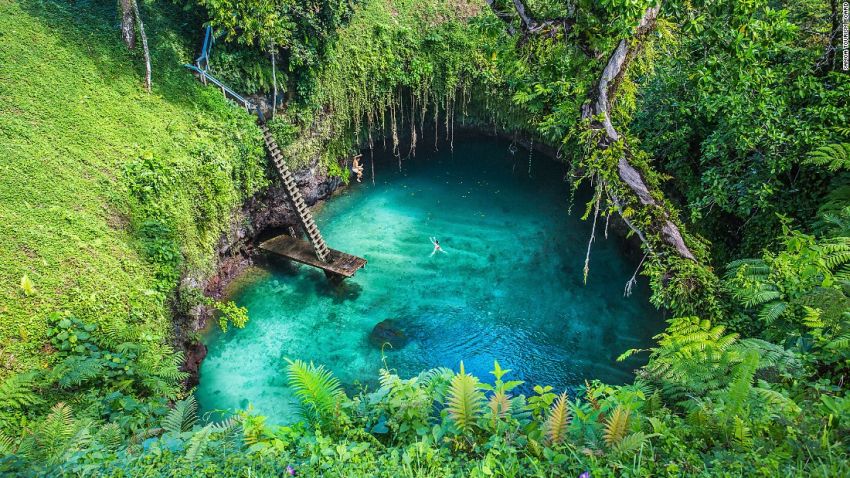 In the northern Greek island of Thassos near the village of Astris sits this completely fabulous looking natural pool called Giola Lagoon. The lagoon is often called the most natural swimming pool. Indeed, it is a unique water reservoir, which provides a pleasant swimming experience. The water inside the hole is much warmer than the ocean, as well as clearer. People love jumping into it from its short, overhanging cliffs.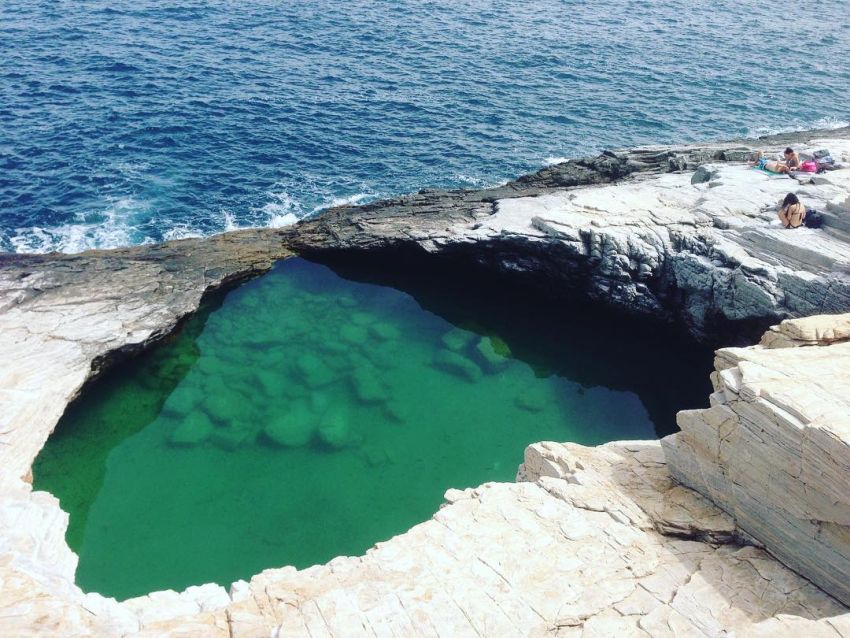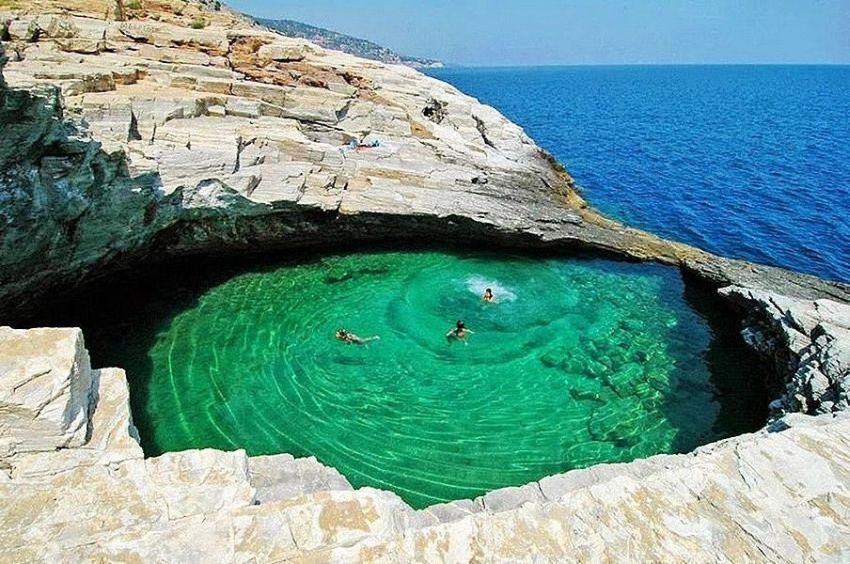 The perfect place if you want to take a dip somewhere a little bit magic.  A single path winds through several falls and pools, allowing for as much or as little isolation as you wish. The water in the River Brittle and the pools is so clear, perfect for any adventurous swimmers who dare themselves to enter the icy waters. The vivid blues and greens of the pools create a tranquil setting in the middle of the tundra. Not only are the pools themselves picturesque, but the surrounding landscape also is.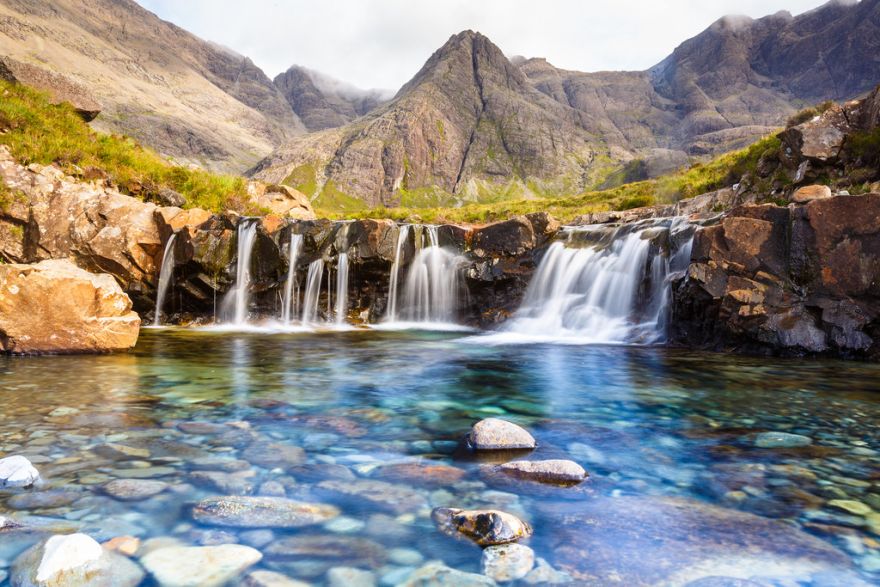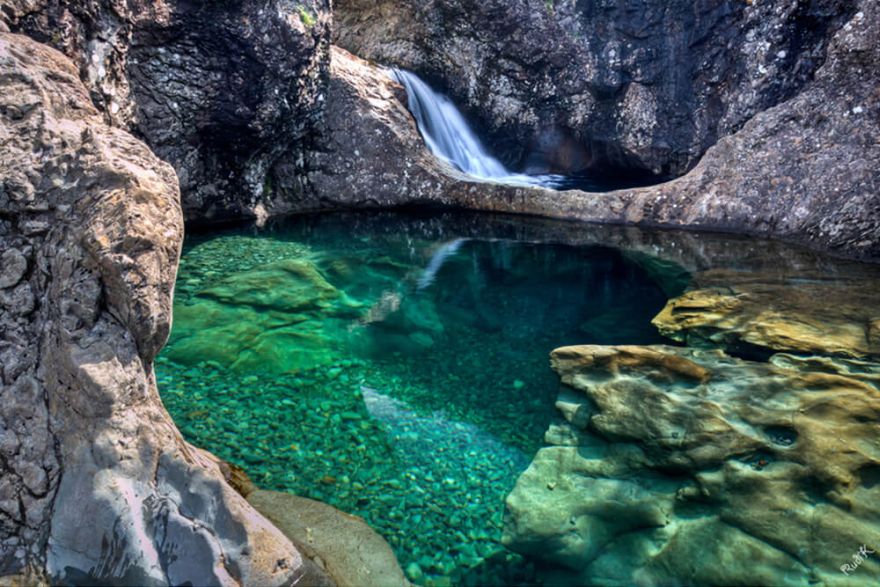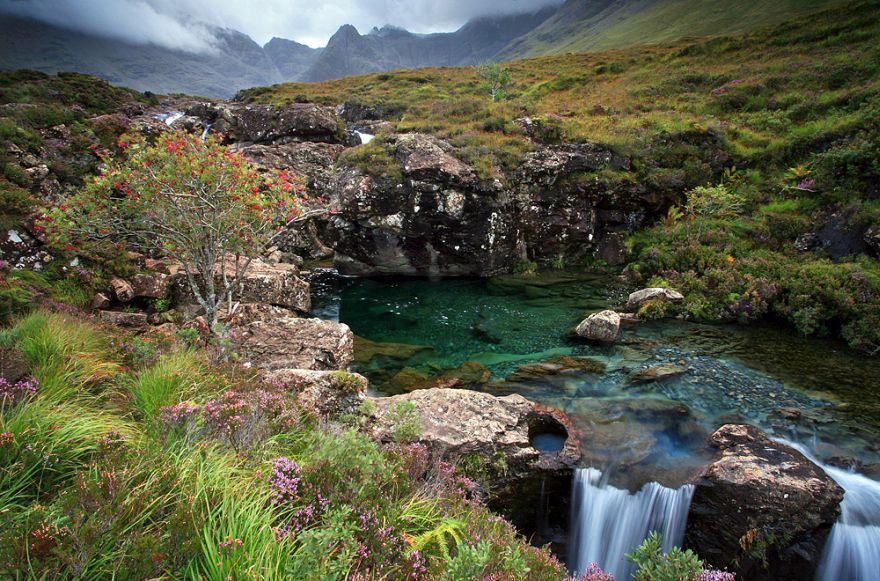 God's Bath is one of thousands of secret swimming holes in the California foothills with their hot summertime temperatures (often in the 100's), ice cold streams (water that was snow about an hour before), plentiful H2O, and wildly varied geography.  . Located outside the town of Sonora, nestled in a remote wilderness area of the Sierra Nevada Foothills, this amazing swimming hole is a cliff jumper's dream. If you like cliff jumping, waterfalls, snorkeling, swimming and sunbathing, you'll love God's Bath.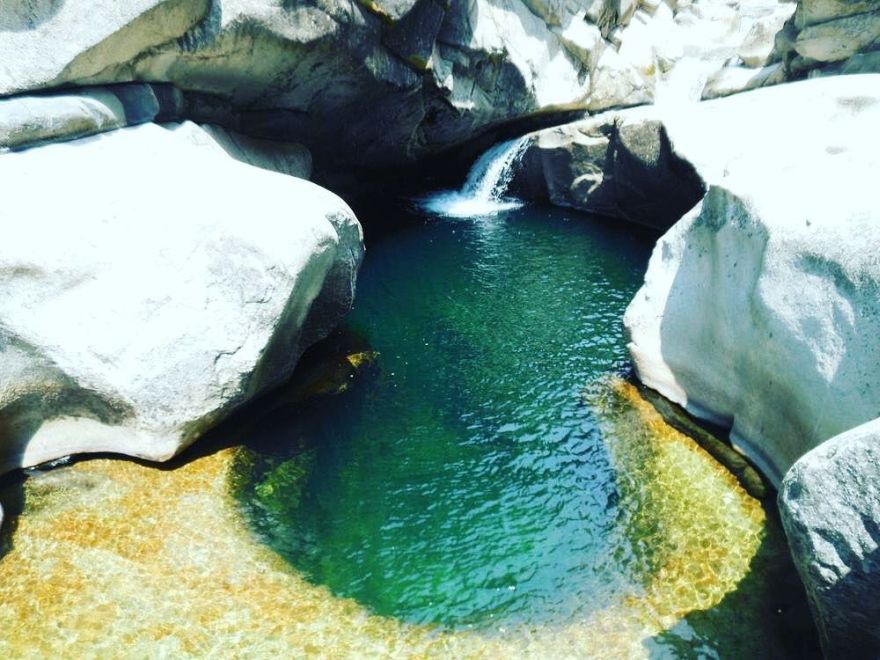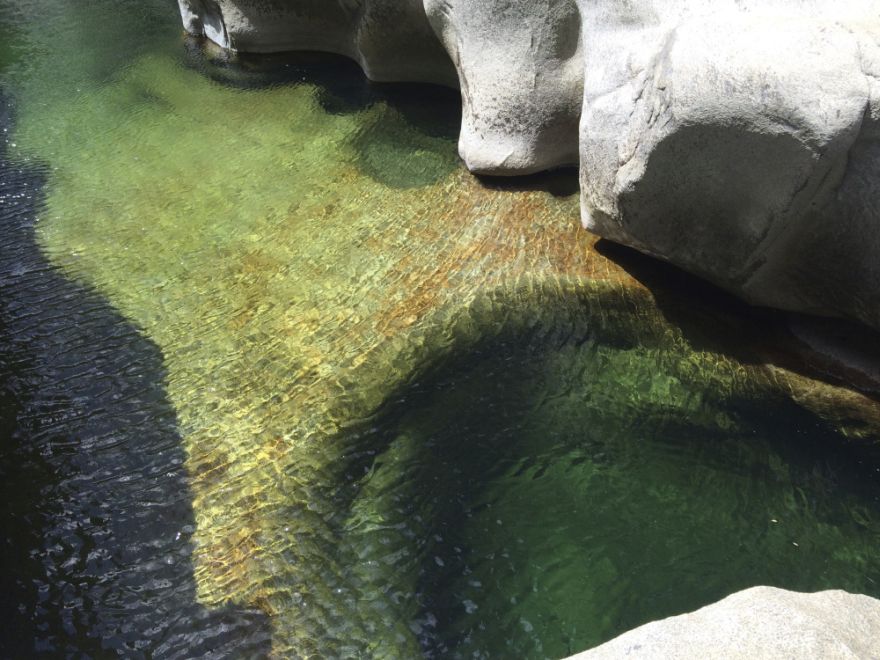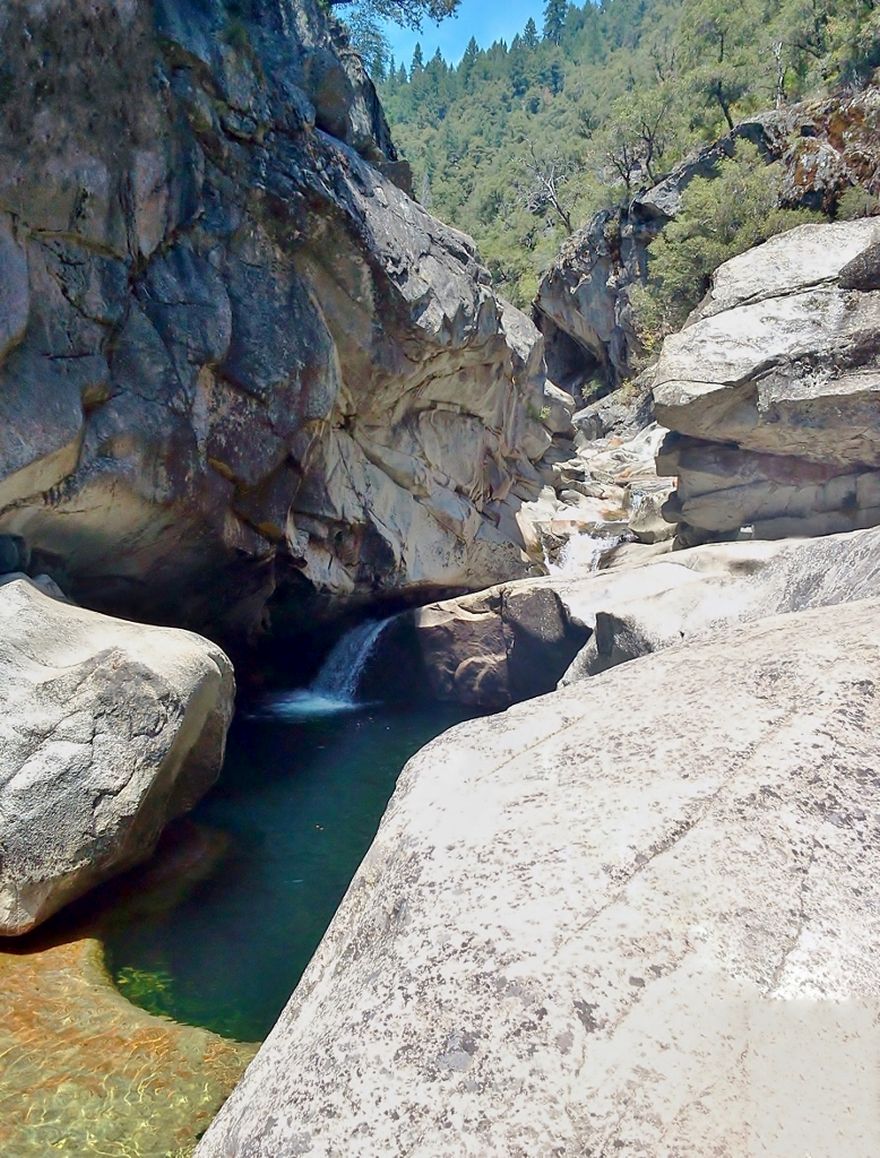 Cenote Ik Kil (cenote means "natural well" in Spanish) is a large sinkhole on Mexico's Yucatan Peninsula that's sacred to the Mayans. Located about 120 miles north of Cancun and near plenty of Mayan ruins, this  is one of the most visited cenotes in Yucatan. This big swimming hole is 85 feet below ground level so you have to get there somehow. A circular staircase has been carved out of the limestone making for an easy walk down to the water.  With exuberant vegetation and waterfalls, this is another ideal place for swimming in clear blue waters.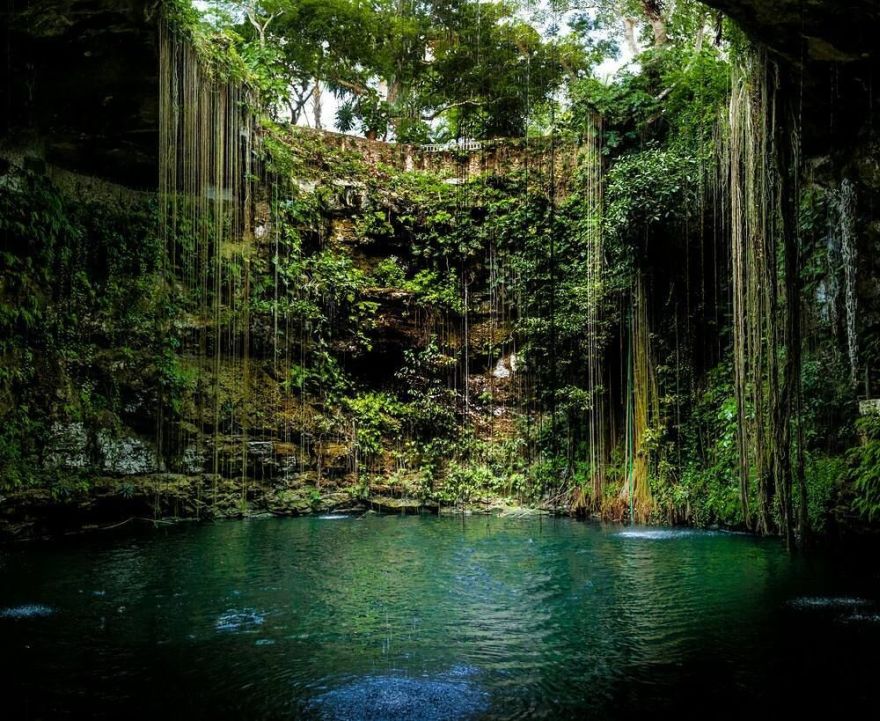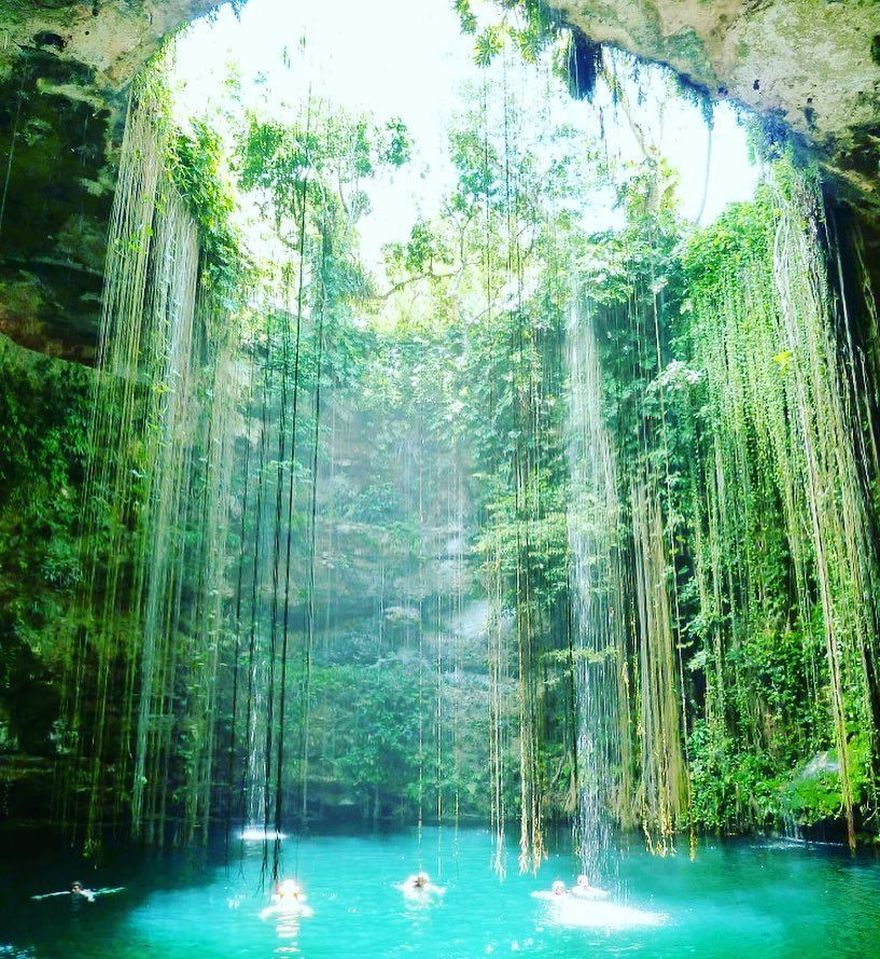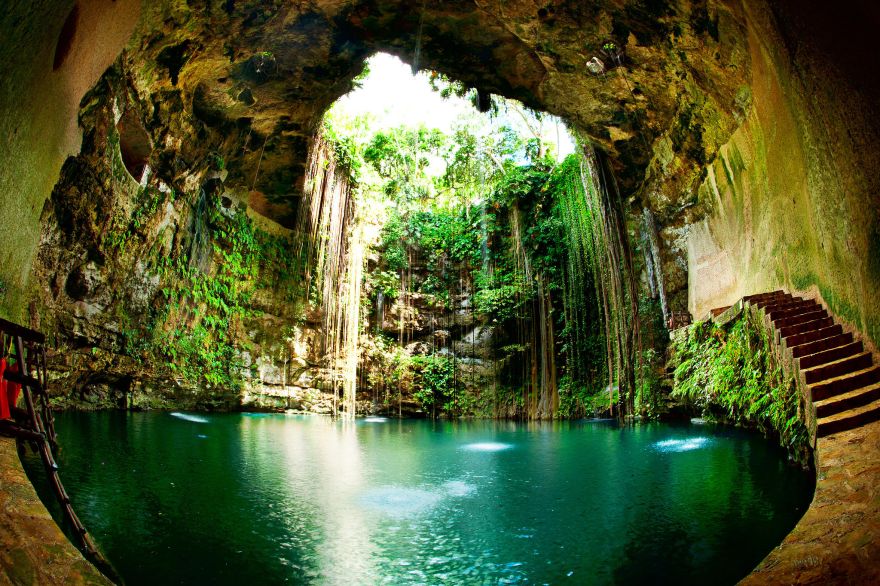 Situated in a nature preserve along the Trebižat River, Kravice Falls is one of Europe's hidden treasures. Because it's such an obscure destination, this spectacular spot hasn't been spoiled by any major commercial tourism infrastructure. This splendour has two opposite faces – the summer calm and winter wild. Both them dazzle you with their unique charm.  The best time to visit is in the spring, when the flora is at its greenest and the water levels are at their fullest due to the rainy season. For thrill-seekers, there's a rock in the center that's around 30 feet high, which you can jump off of into the deeper waters below.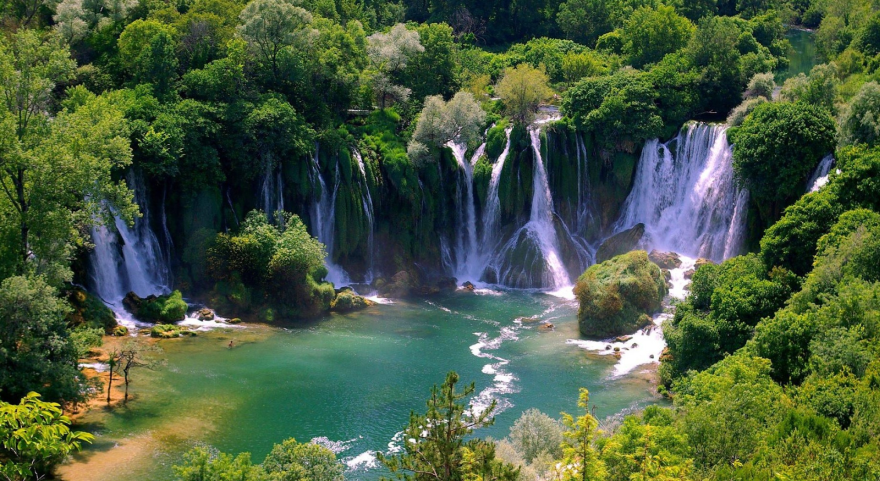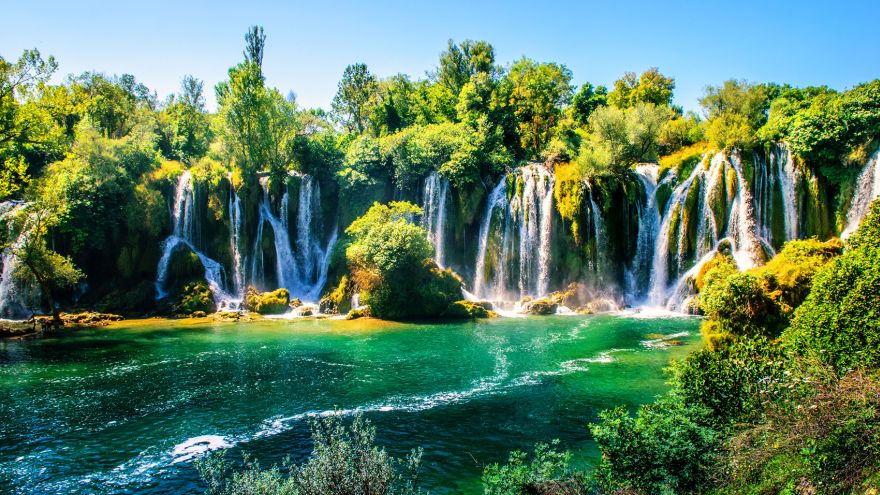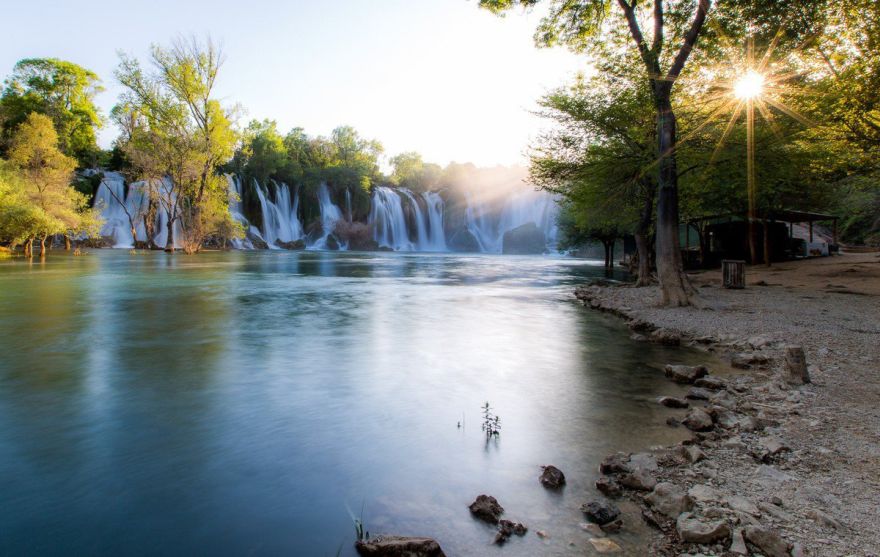 With certain gelogical formations, you may not want to take their name literally. But "Las Grietas," or "The Cracks" are exactly what they sound like. Sitting between two tall cliffs on the central island of Santa Cruz , this  narrow sheer-walled canyon filled with crystal-clear water is perfect for taking an otherworldly swim. These mammoth-yet-narrow crevasses in the Earth are popular for swimming and snorkelling. Visitors must take a boat ride from the main dock on Santa Cruz to get to the hidden ocean water pool.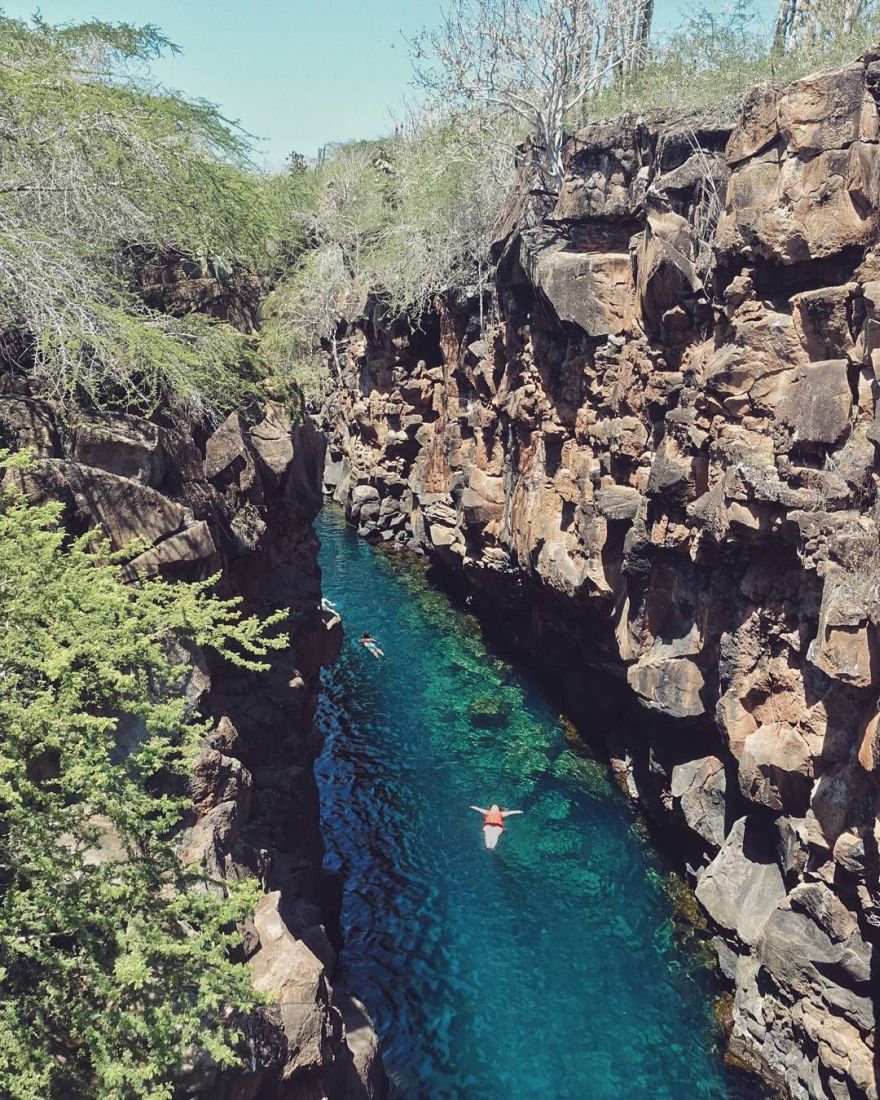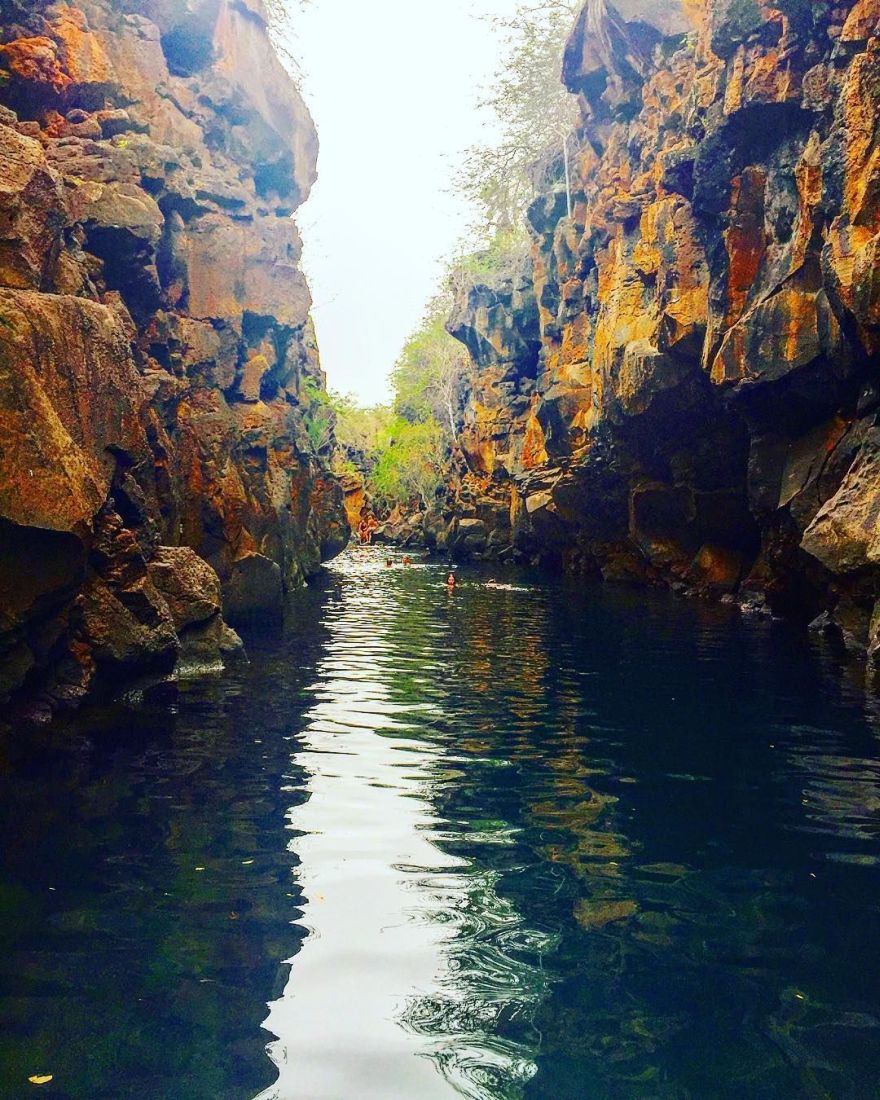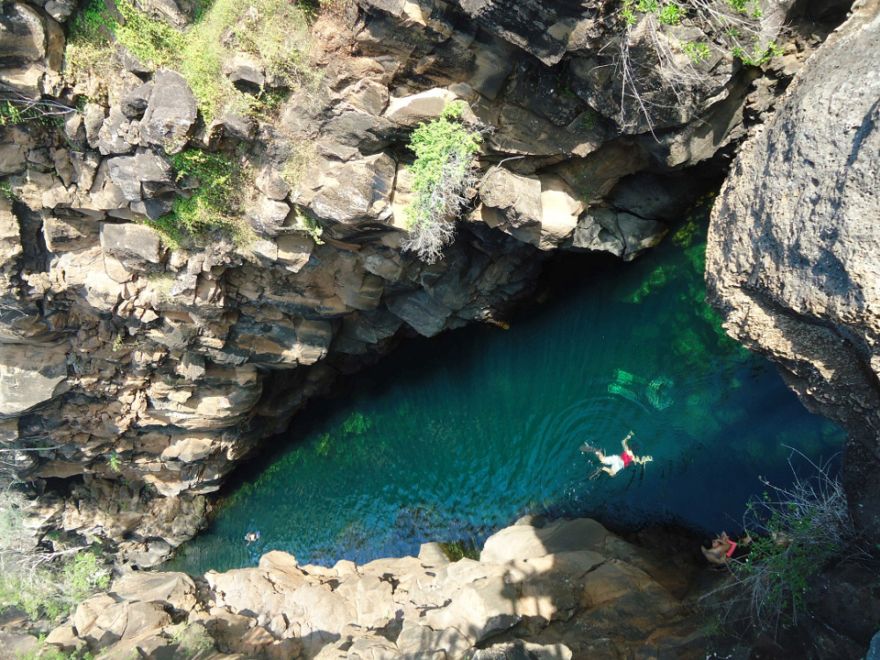 The Grotto in Ontario's Bruce Peninsula National Park is the crown jewel in the Canadian Park's system. The white stone beaches, aquamarine freshwater lake of Georgian Bay and the ancient sea caves, leave you feeling like you are visiting the Caribbean or Mediterranean.  The Grotto itself is a limestone cave which you can swim into from the coast, or climb into along a narrow ledge. The way the light hits the clear turquoise water is what dreams are made of! The area also features unusual rock formations and incredible views.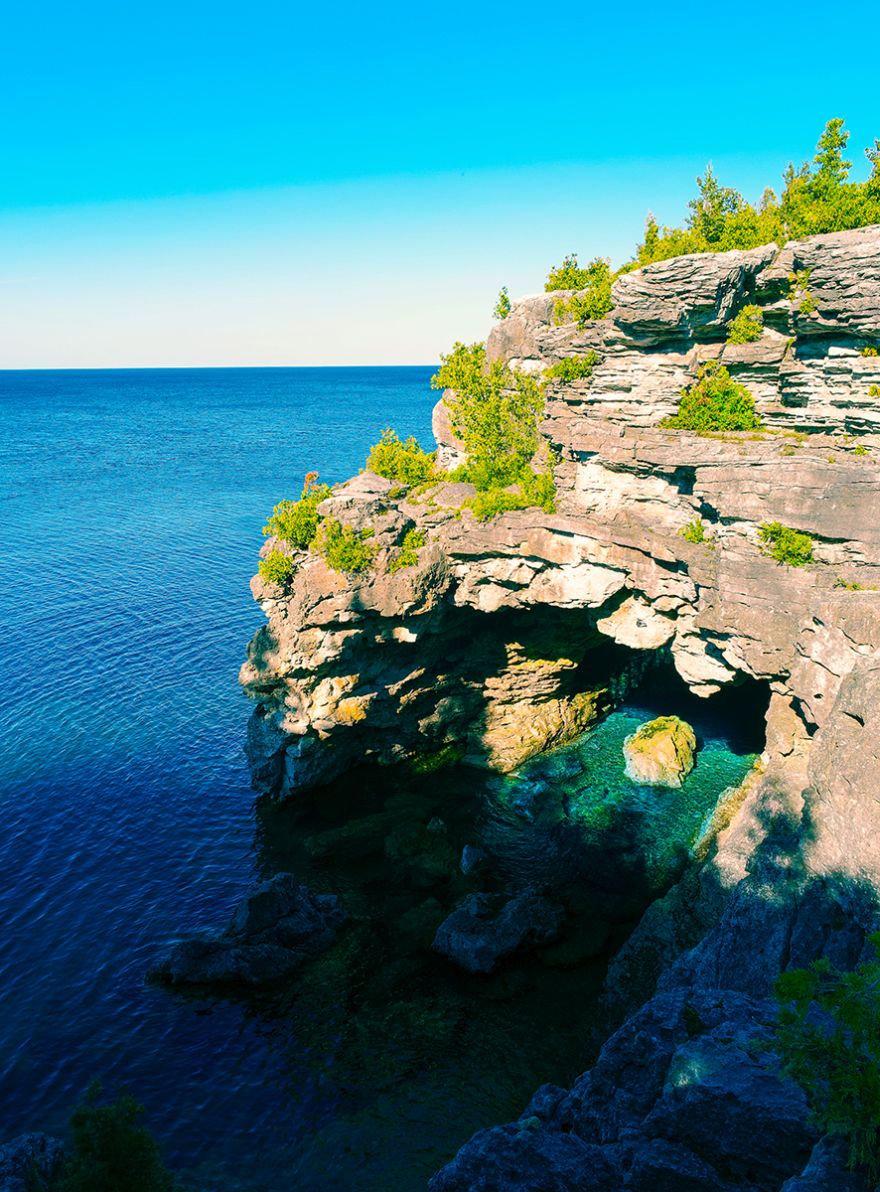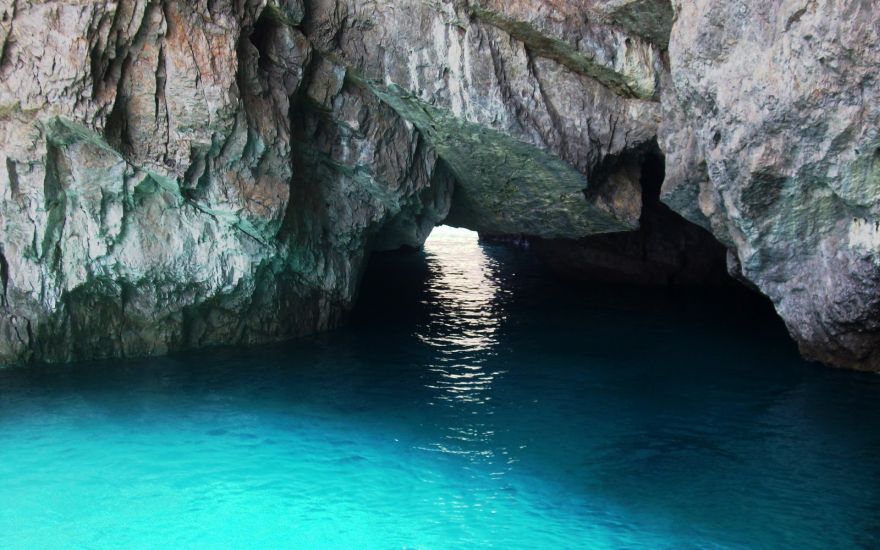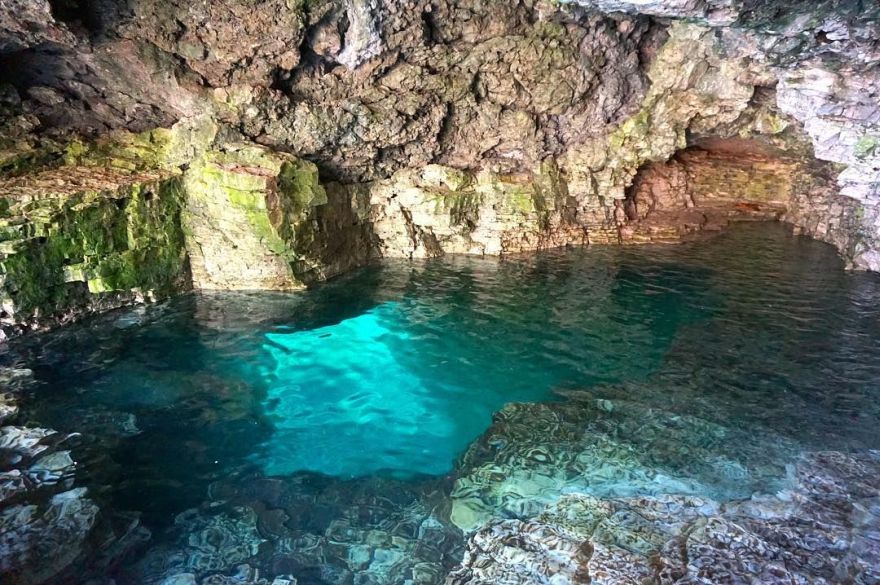 This is one of the most spectacular swimming areas located on the smallest of the Canary Islands. It consists of two natural pools in a cluster of caves that point directly to the wild Atlantic Ocean. The charming pool is hidden in the caves, but still has a great view.  The beautiful basalt arch over the pool is a finest example of natural lava sculpture. With clear waters and the ocean's surrounding sound, it will not leave you indifferent!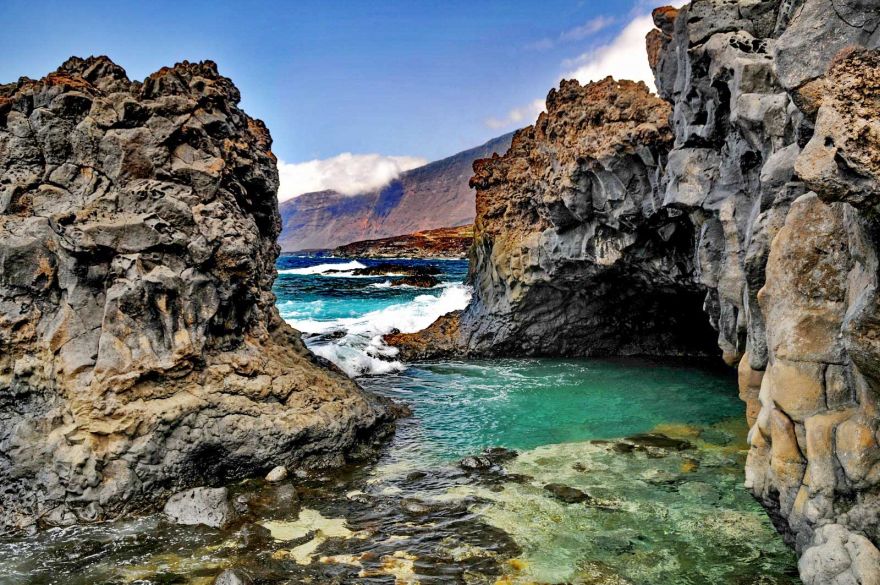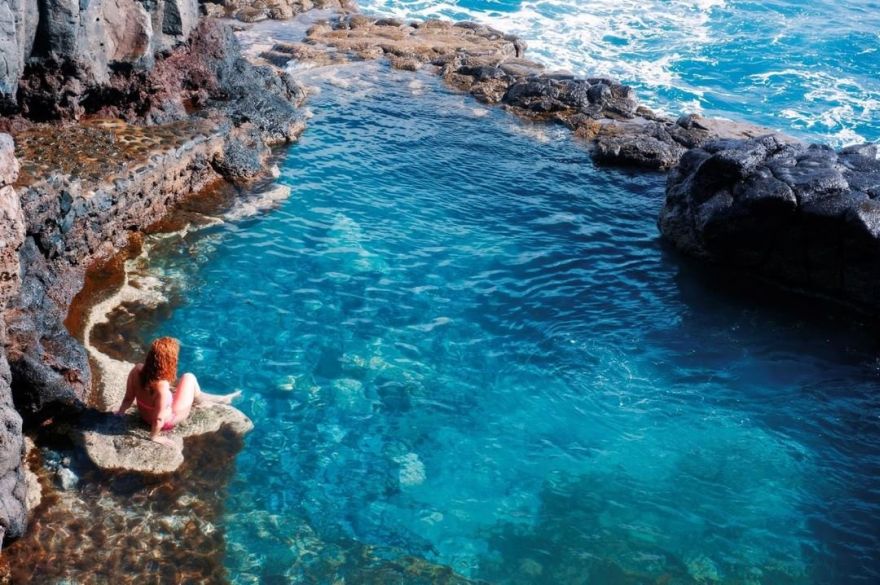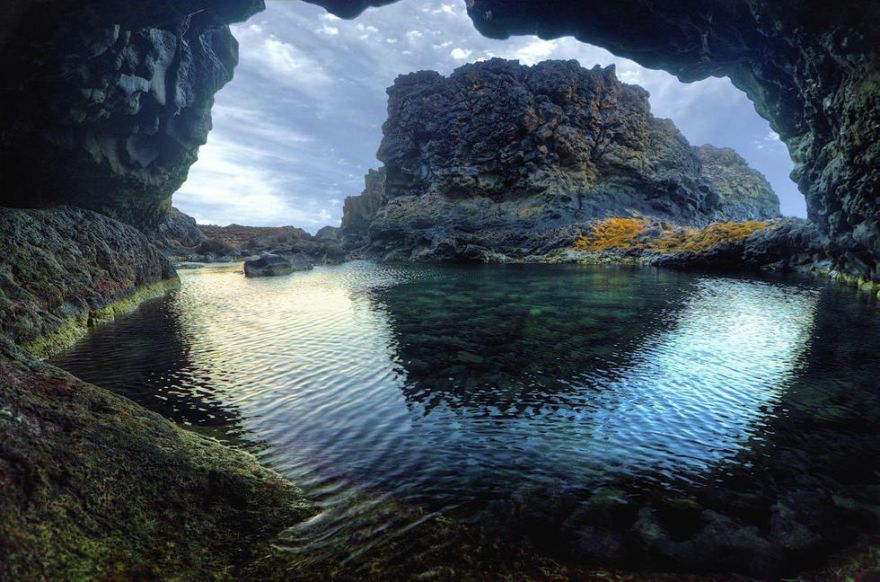 Devil's Den is a sinkhole in northern Florida that is fed by an underground spring. It is set up as an ideal dive location and represents a unique look into the amazing underground cave networks of Northern Florida. The pleasant year-around temperature of 72 degrees in the Den allows comfortable diving, winter or summer. On cold winter mornings you can see steam, like smoke, rising from the cave's chimney. Hence, the early settlers called the place Devil's Den. The sinkhole's clear, warm water makes it a popular diving and snorkeling site, and visitors to the cave can see ancient rock formations, stalactites and fossil beds.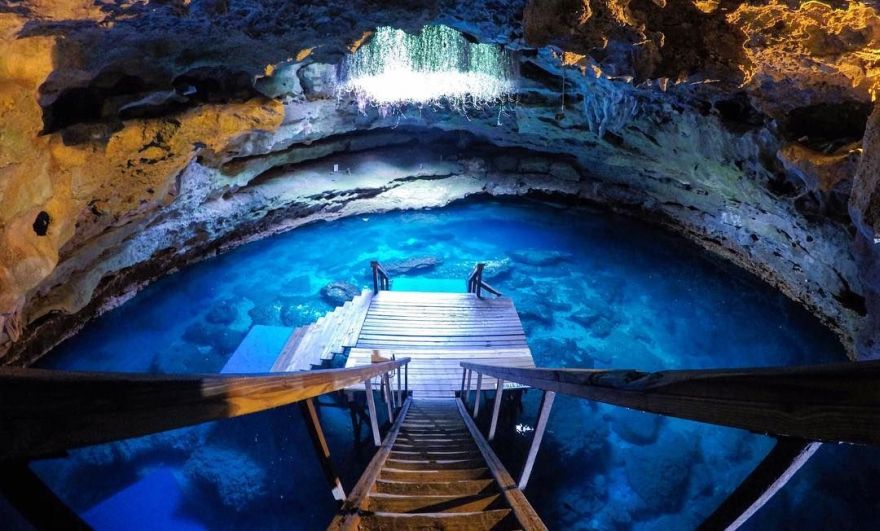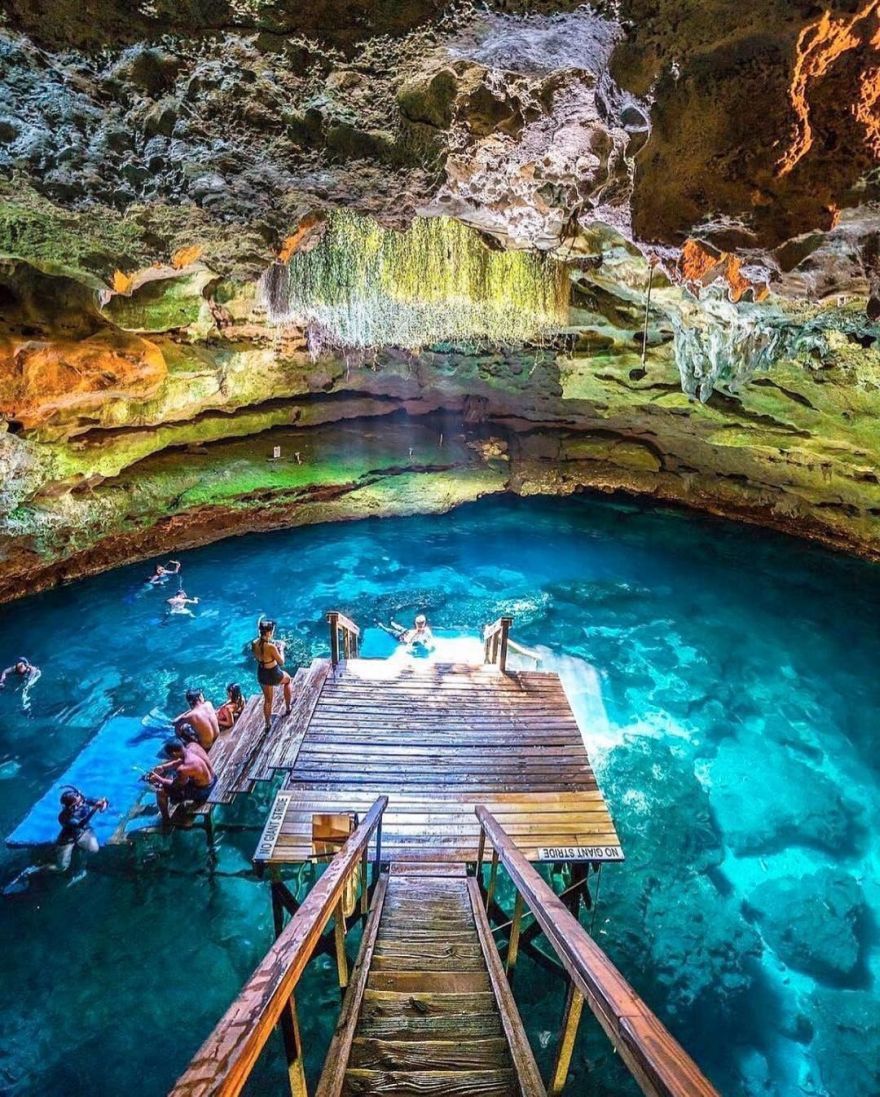 We're hoping these stunning natural swimming pools will inspire more people to go exploring and discover the beautiful swimming holes, waterfalls, rivers, lakes, ocean rock pools, hidden beaches and lagoons in their area or in other parts of our incredibly diverse world.