These Watercolor Tattoos by Sasha Unisex Will Make You Think Ink
Tattoo enthusiast or not, chances are you have noticed these days the colorful minimalist tattoo works of a new school tattoo artist whose unique style and pieces are now trending all over the web. With over 800,000 followers, Oleksandra Ianchukova, better known as Sasha Unisex is one of the biggest tattoo artists on Instagram. The St. Petersburg-based artist specializes in a unique watercolor style that makes her tattoos vibrant and eye-catching. Because her body art inspires others to explore, giving way to modern masters in this fresh and unique style, these beautiful watercolor tattoos by Sasha Unisex couldn't miss our pages.
Sasha Unisex, tattoo artist
Consider the time that goes into crafting a beautiful painting on canvas. Then consider doing it all over again, this time on the human body. As a tattoo artist, your artistic medium is a living, breathing thing that changes. It's a visual and creative medium, so it helps to be very good artistically. And Sasha Unisex is an artist in the true sense of the word. She graduated from Ukraine's St Lviv National Academy of Arts back in 2010 and you can see that in her use of color, depth, and detail, her innovation and creativity. Tattooing is just a technical skill, but tattoo art is when you bring your drawing, your art onto a piece of skin. Sasha Unisex  usually starts painting the tattoo on paper with watercolors and then she replicates it on the skin…this is how her magic is done. Amazingly, they look just as vibrant on the skin as they do on paper, and the designs are charming and sweet.
Amazing watercolor tattoos by Sasha Unisex
The watercolor tattoos by Sasha Unisex are defined by a minimalist design, geometric shapes with little or no outline and contrasting colors for a three-dimensional result. Her style of tattooing is a very fresh take on watercolor work, injecting abstract and geometric concepts with vibrant inks. Sasha's work is filled with bright blues, pinks, and purples, and relies on smooth gradients rather than sharp lines to bring out their details. Her favorite subjects are animals, flowers and other natural elements but there is no limit to her imagination. A look at her tattoos will have you planning a trip to Russia very soon! Here are our favorite watercolor tattoos by Sasha Unisex, check them out.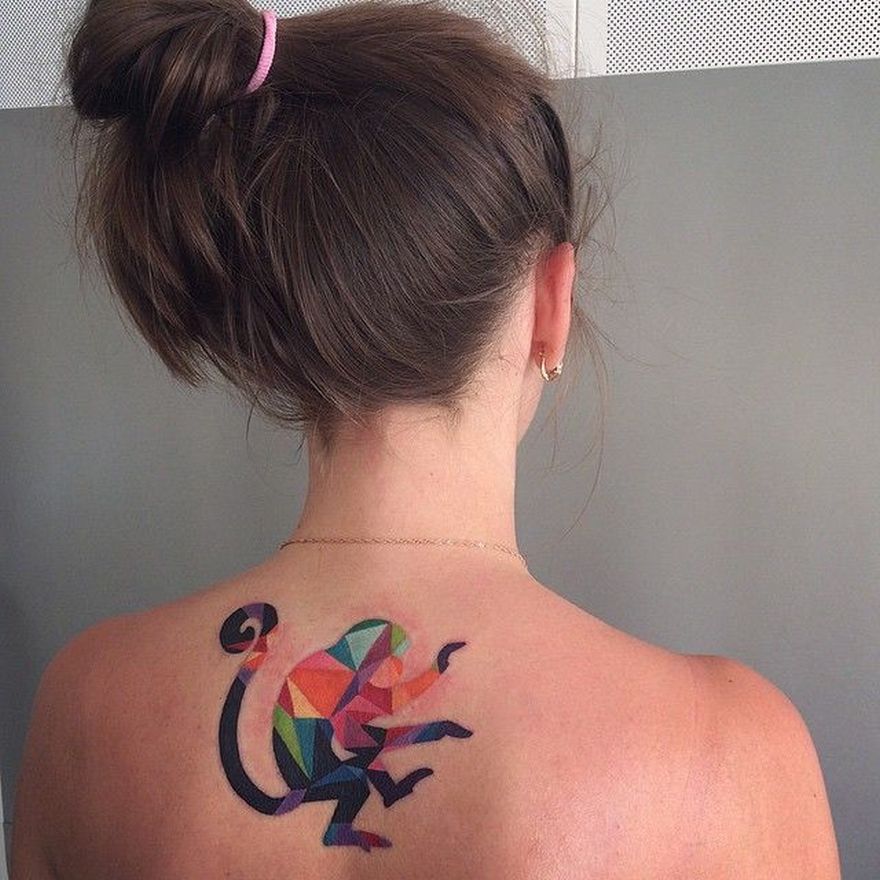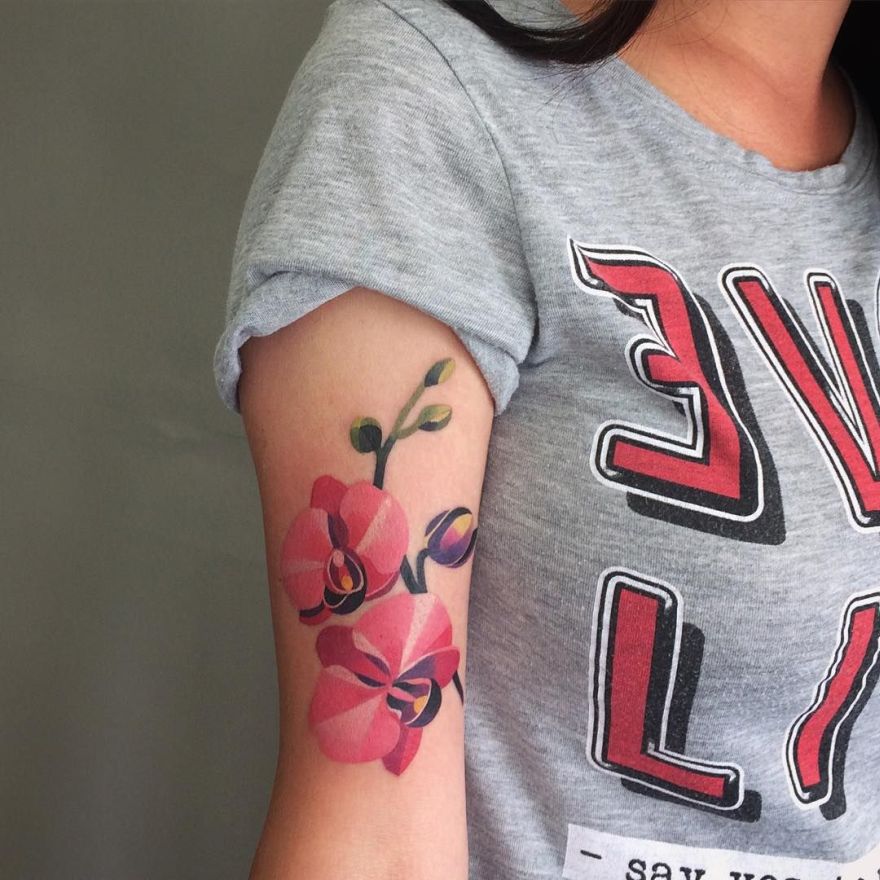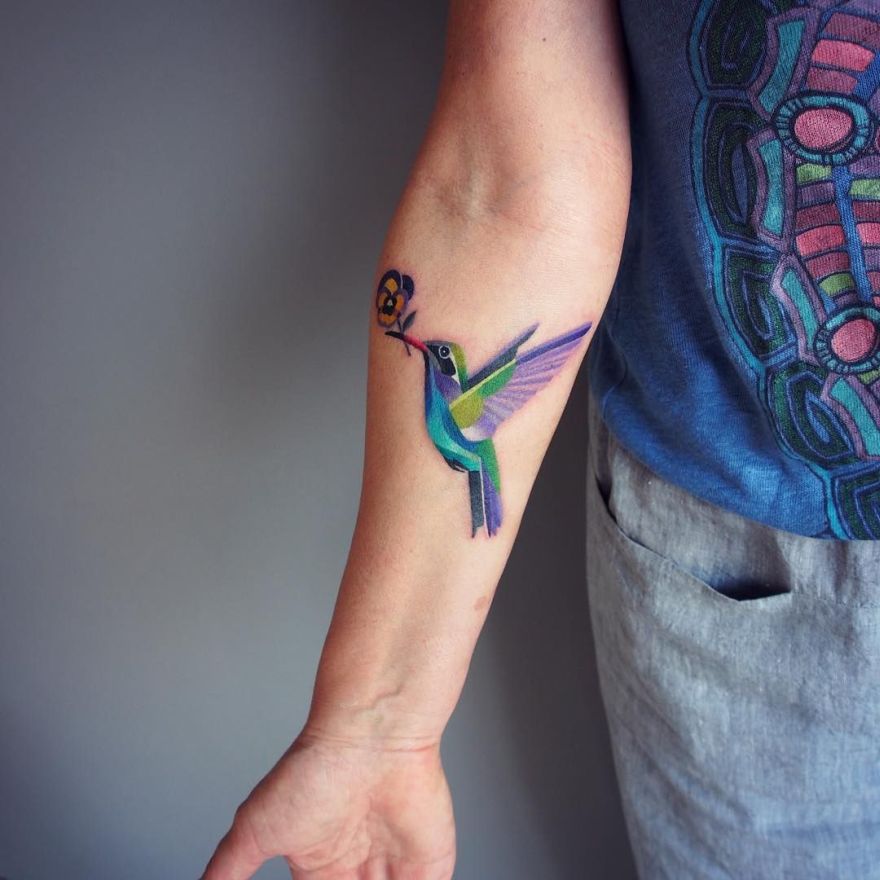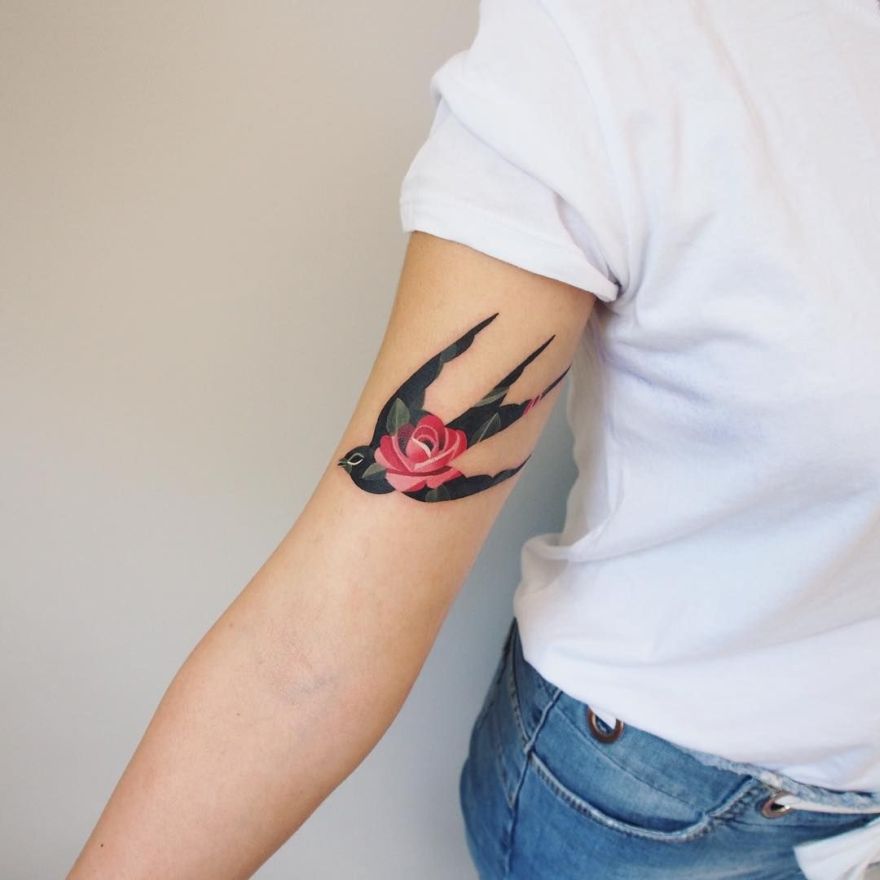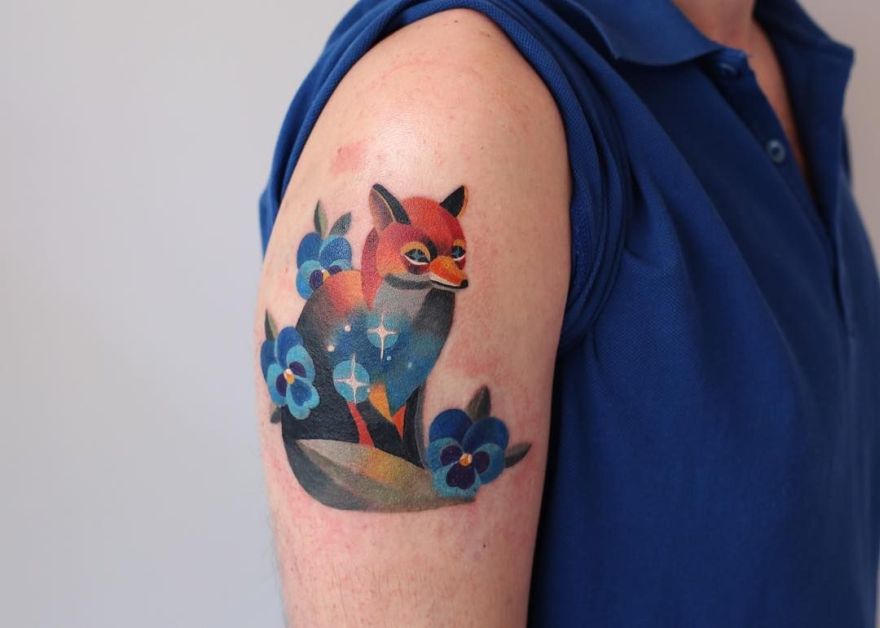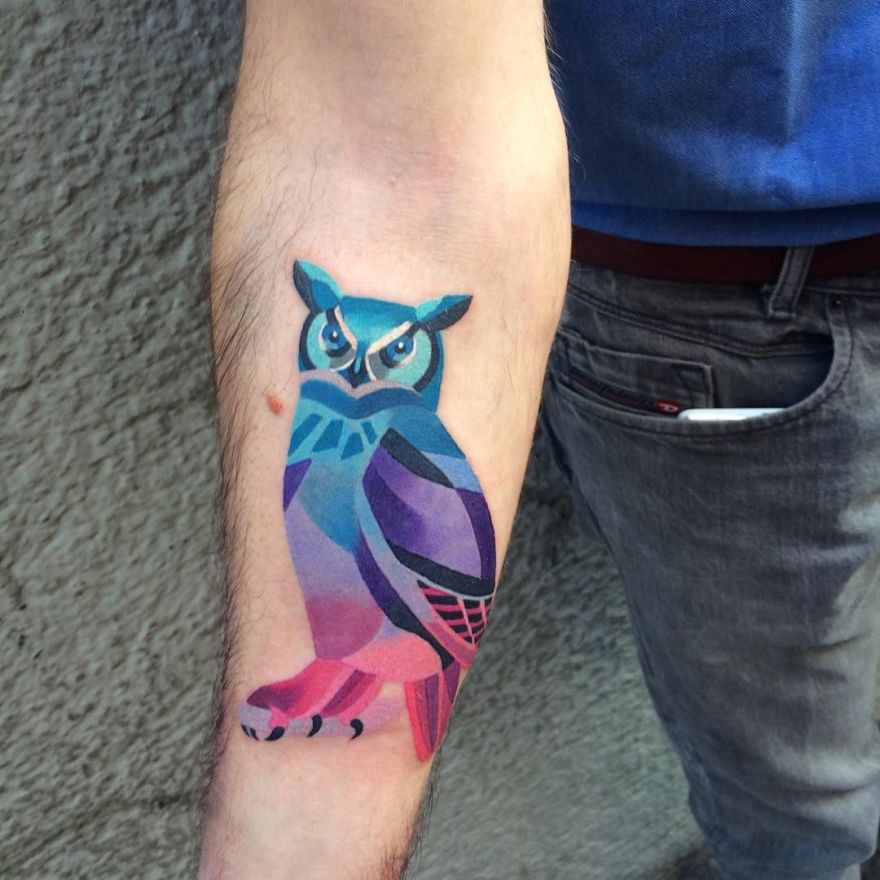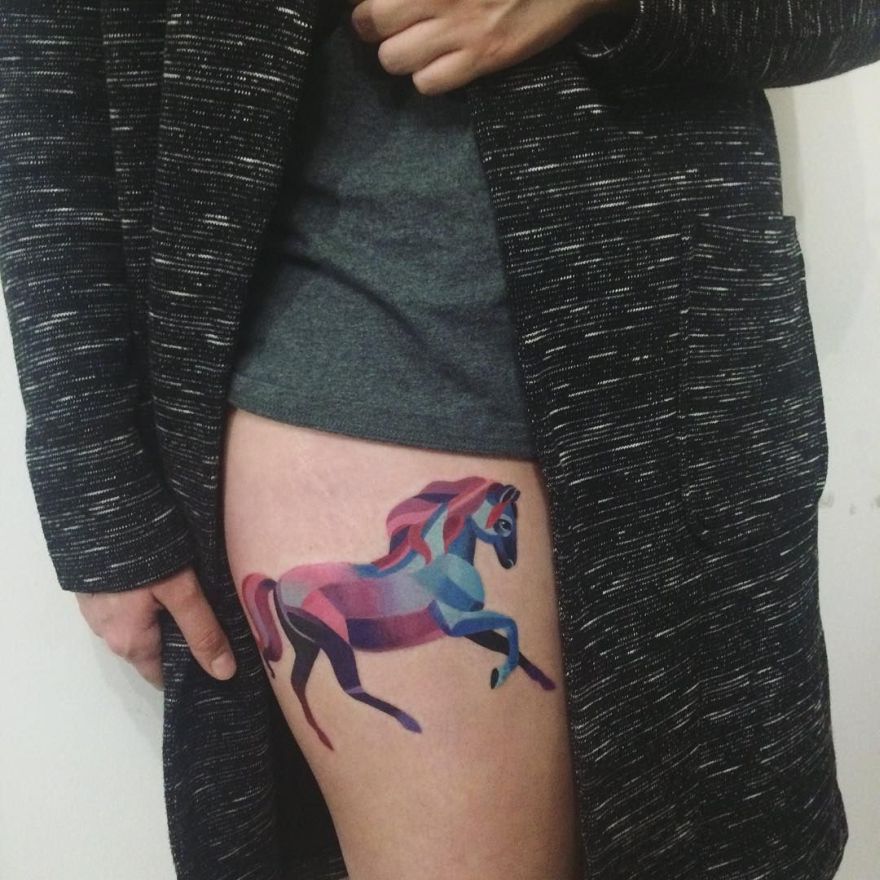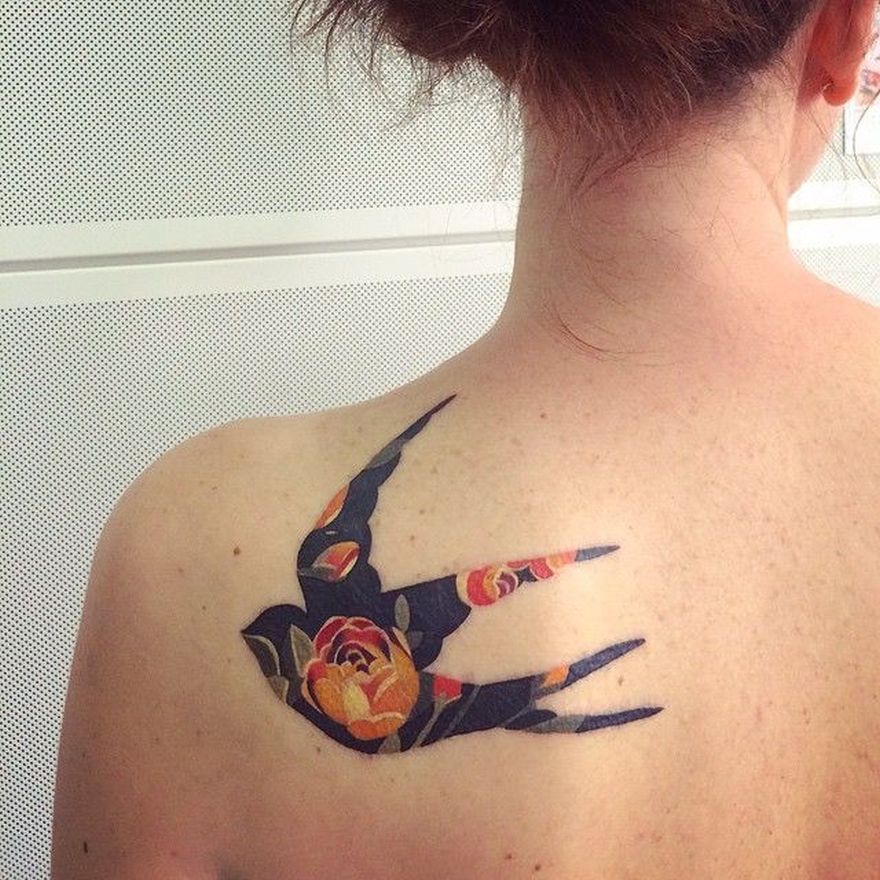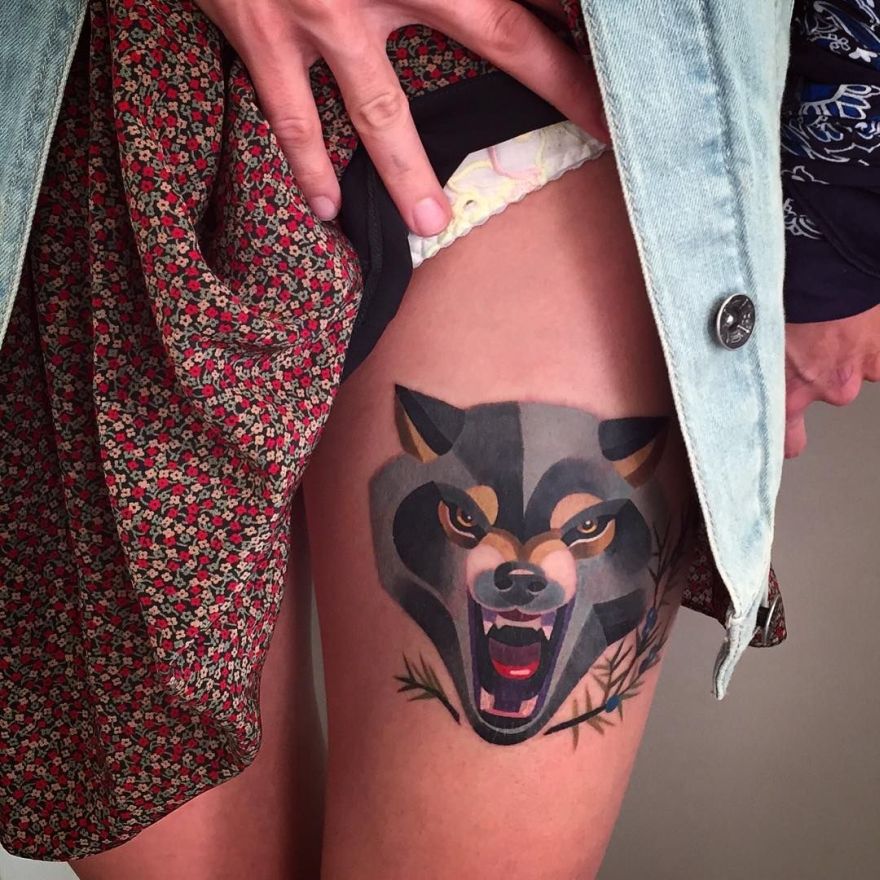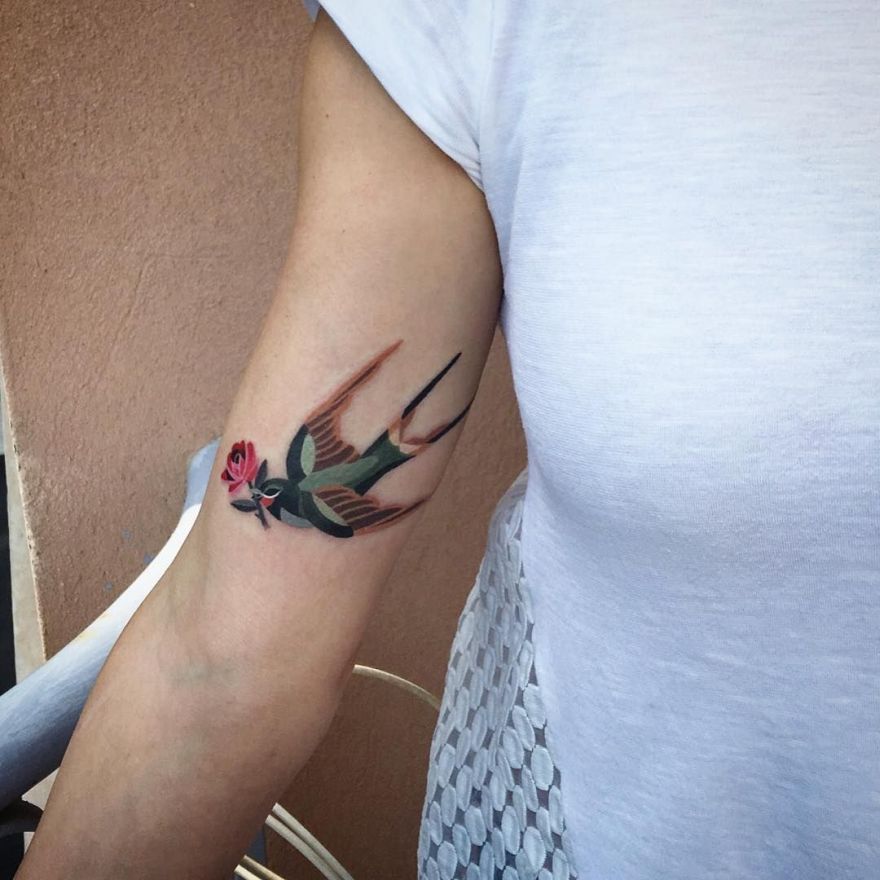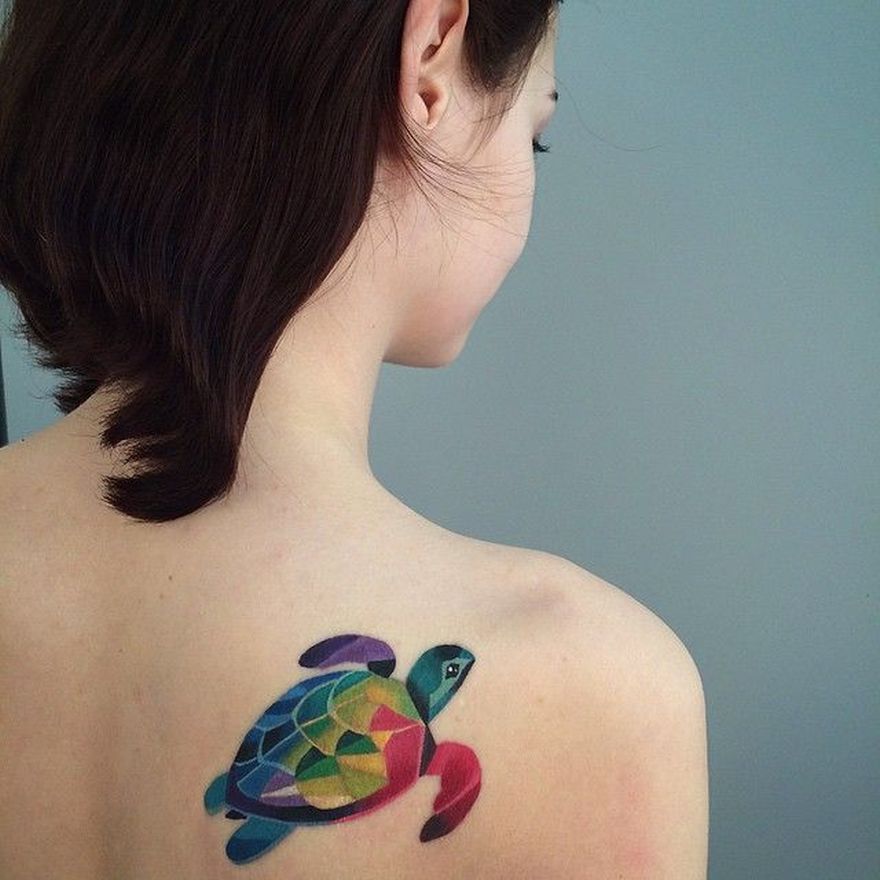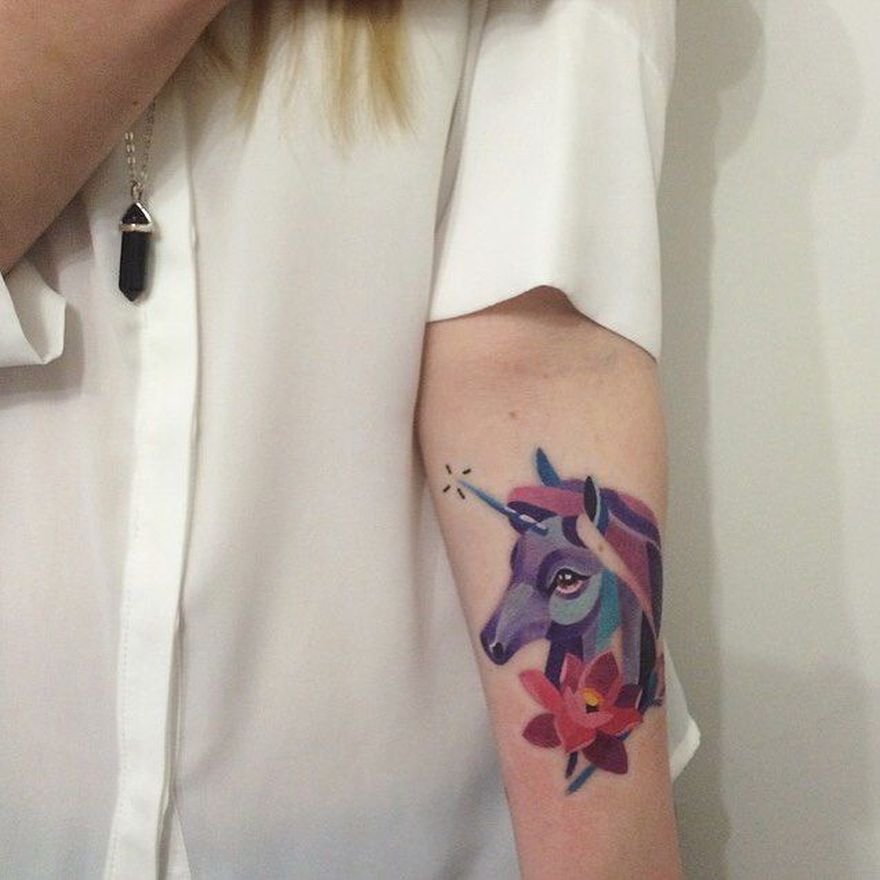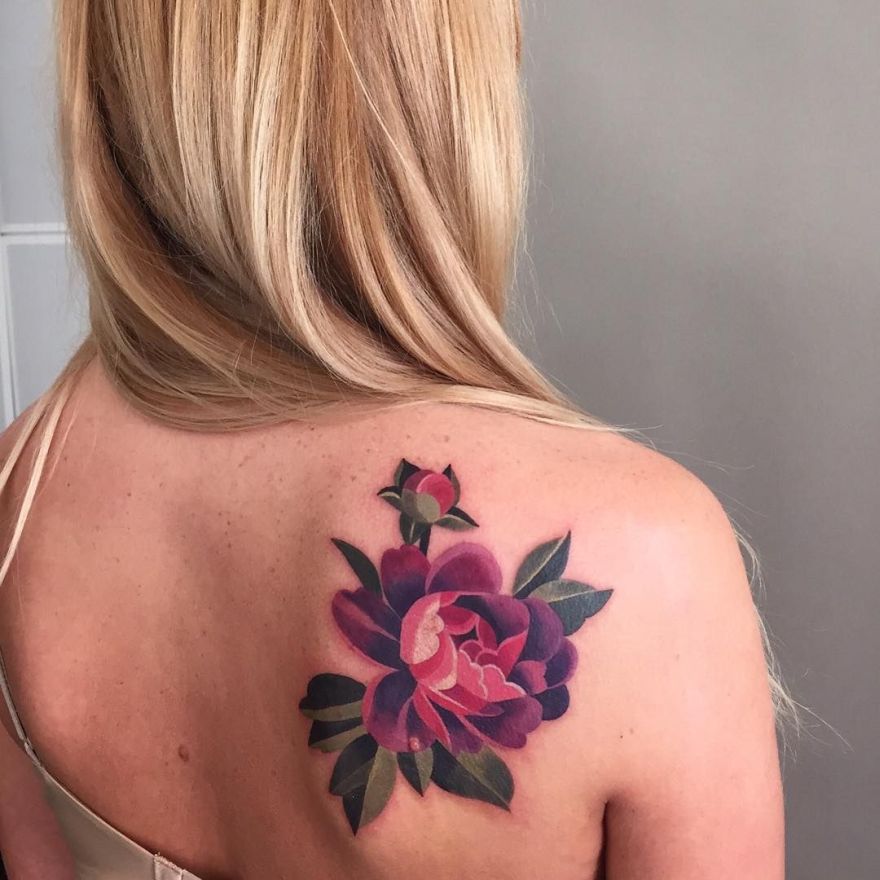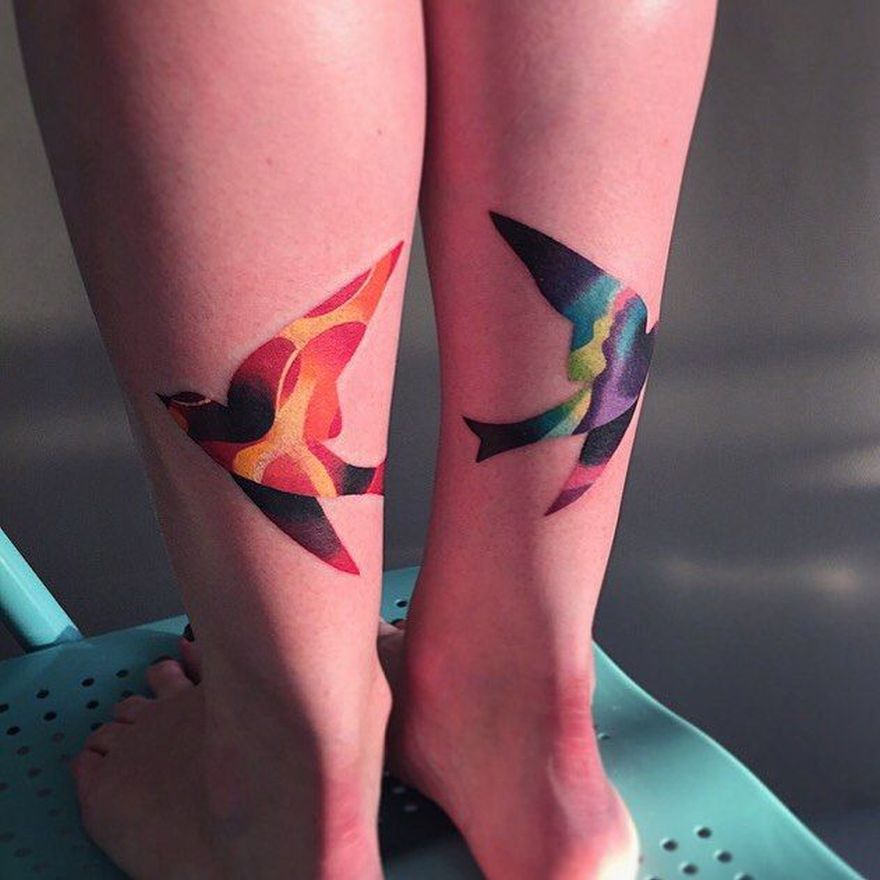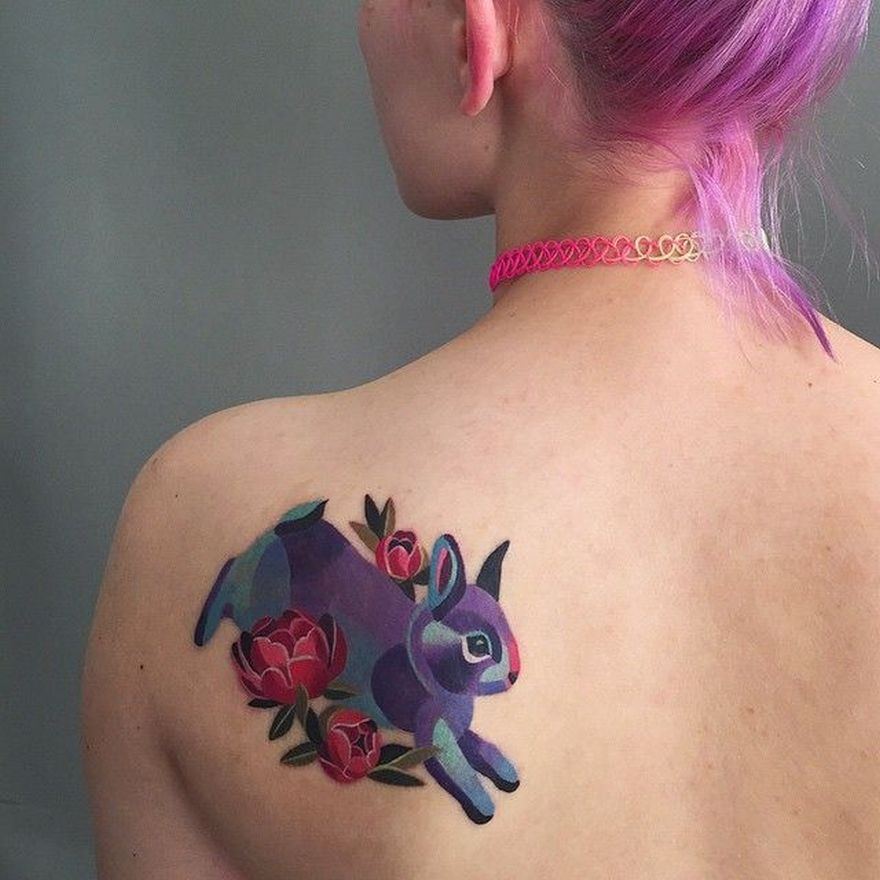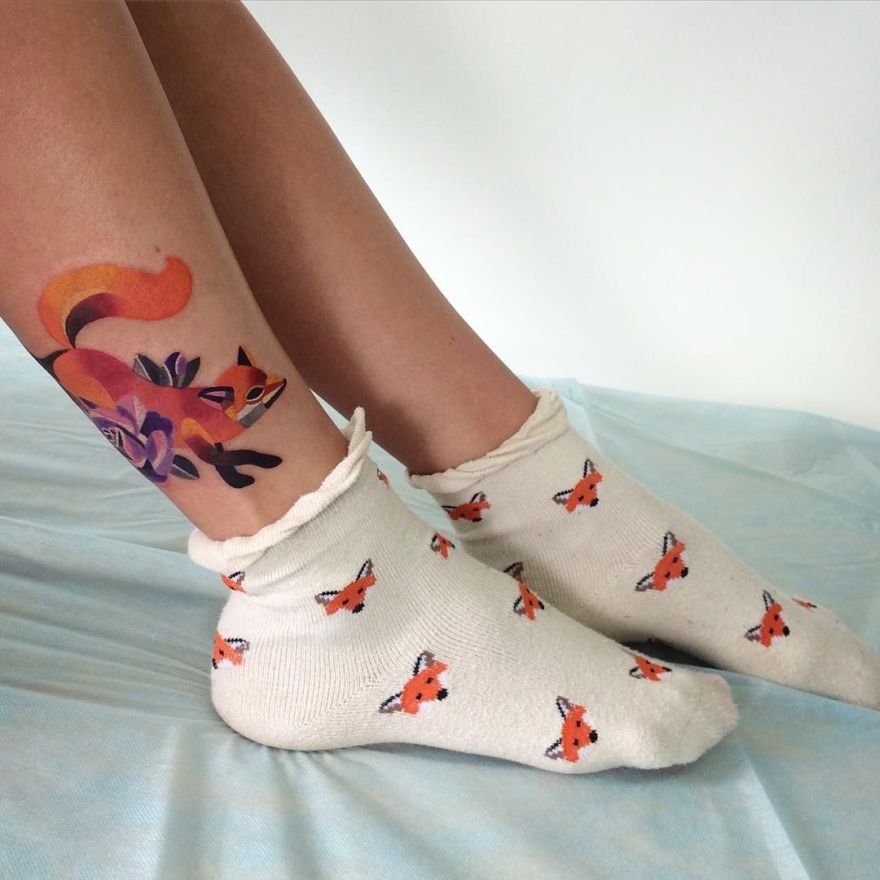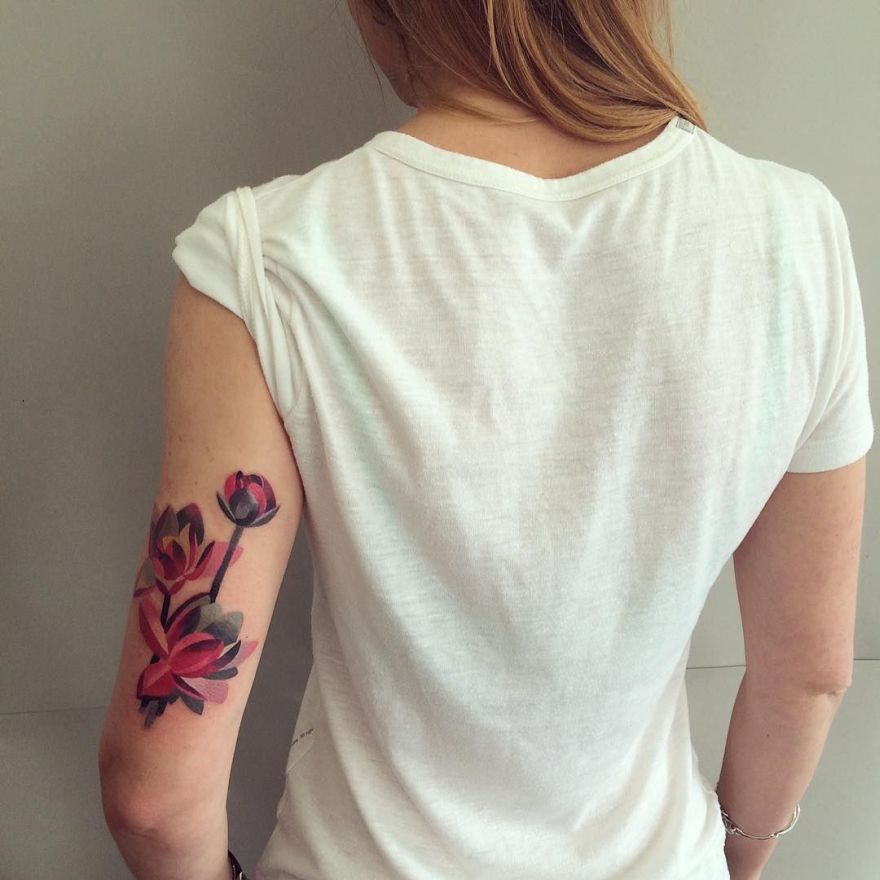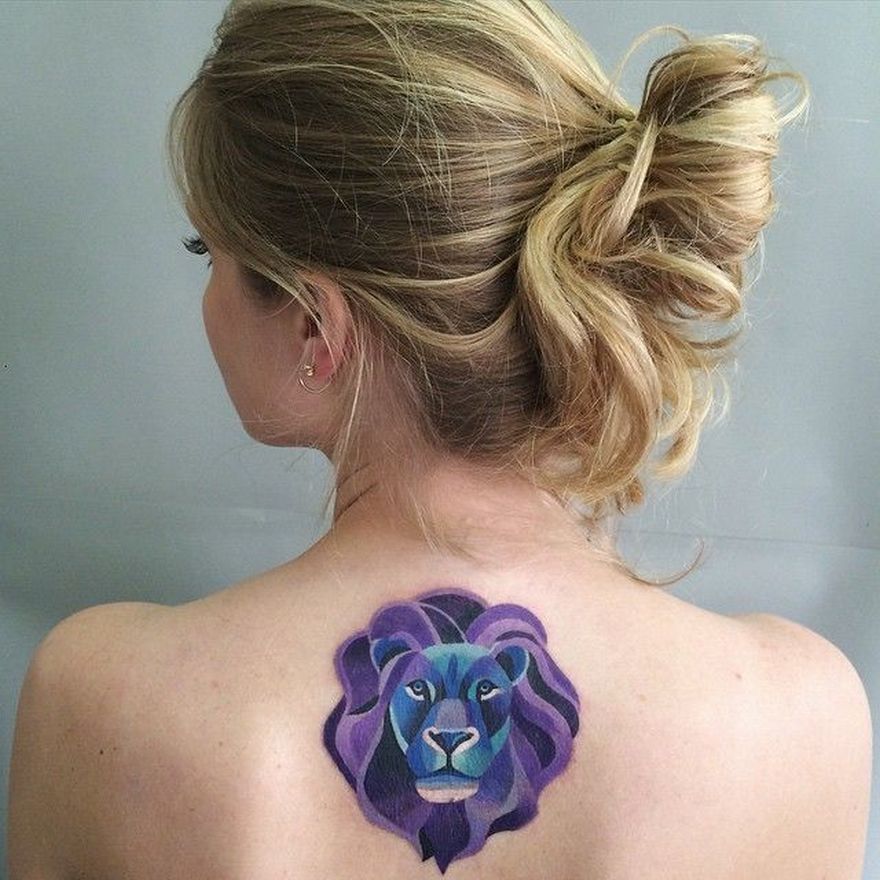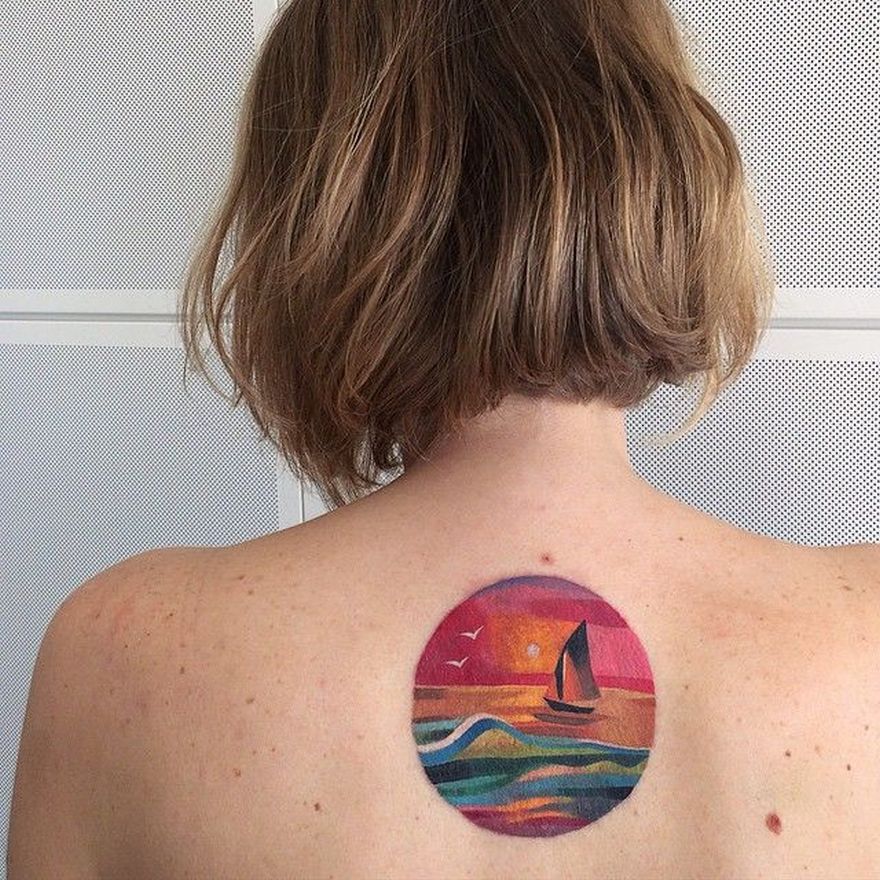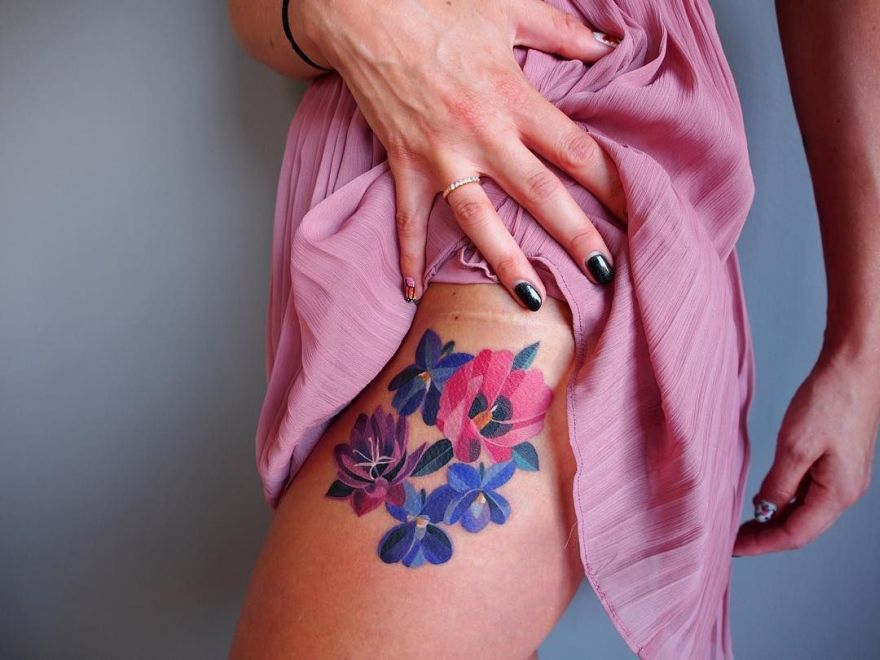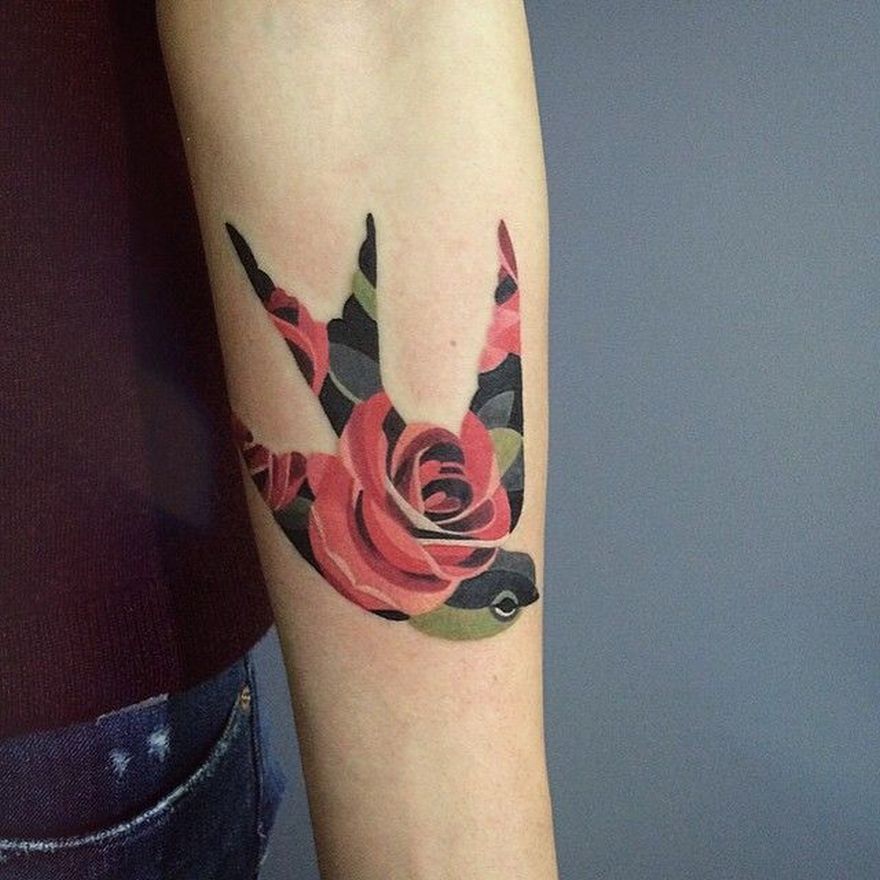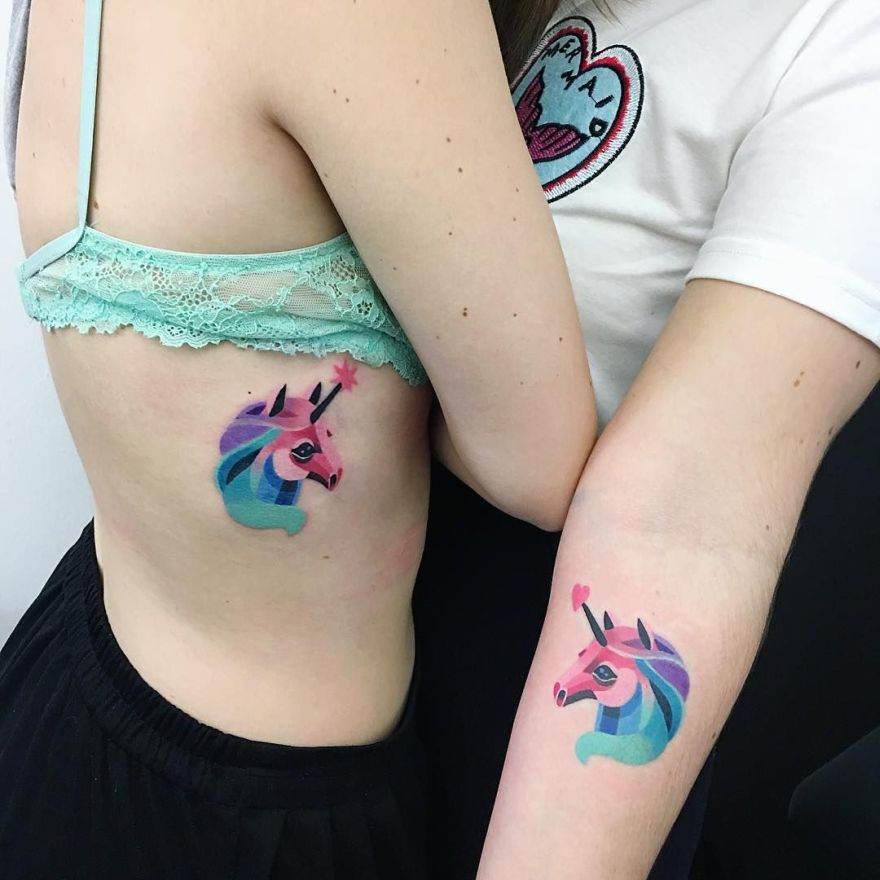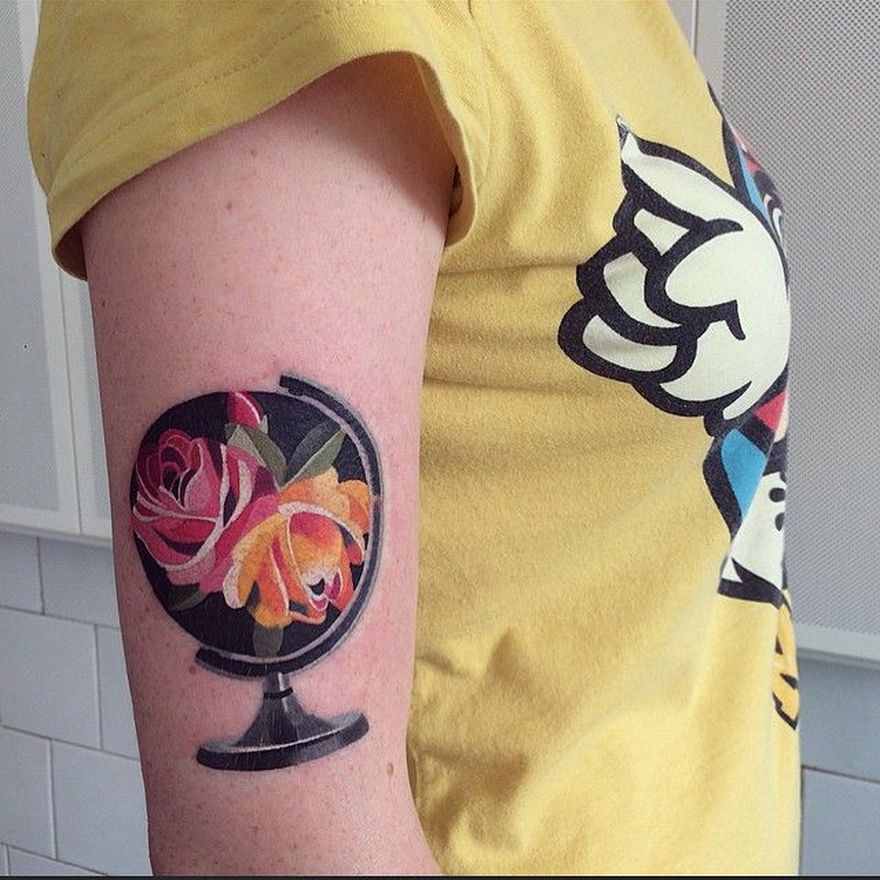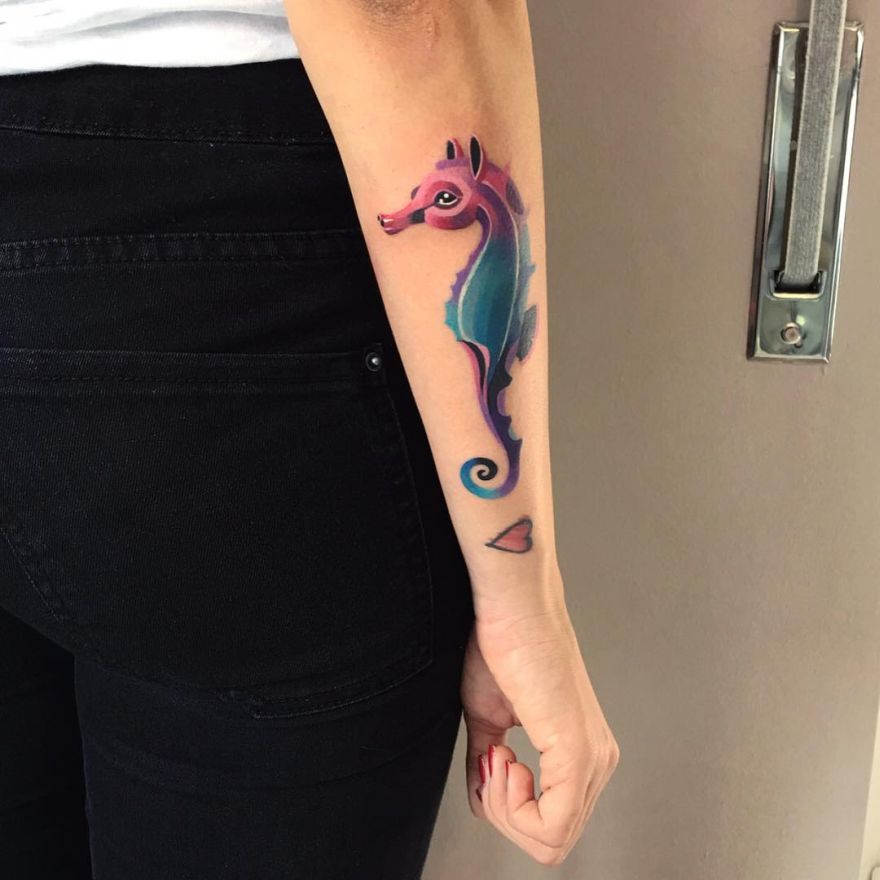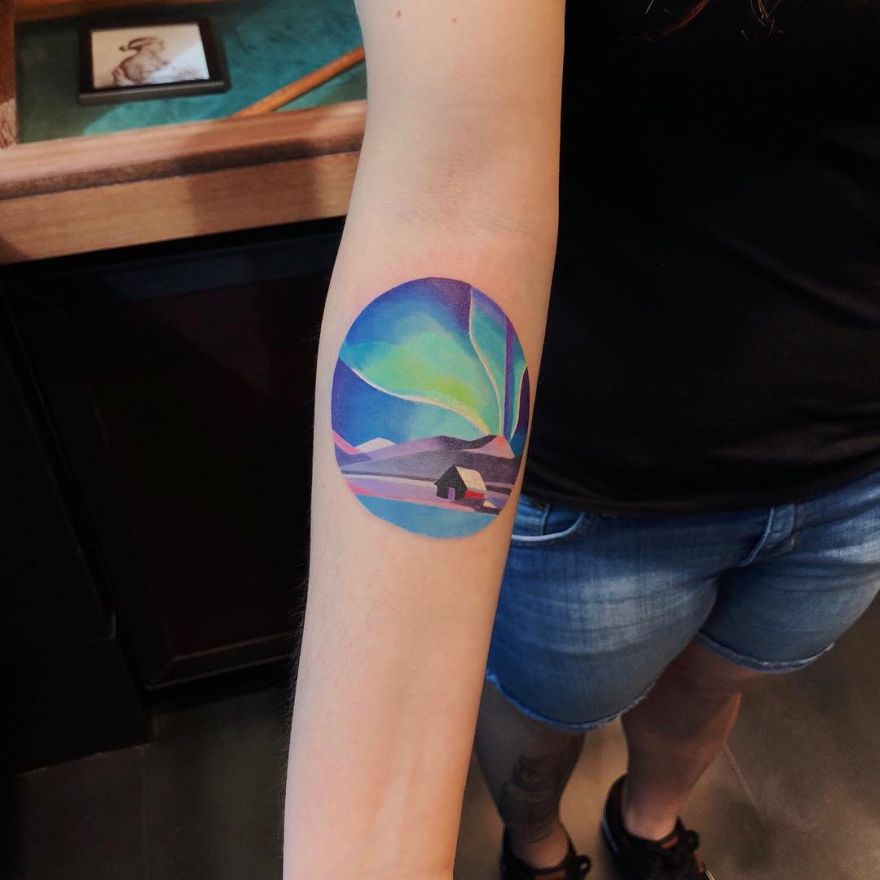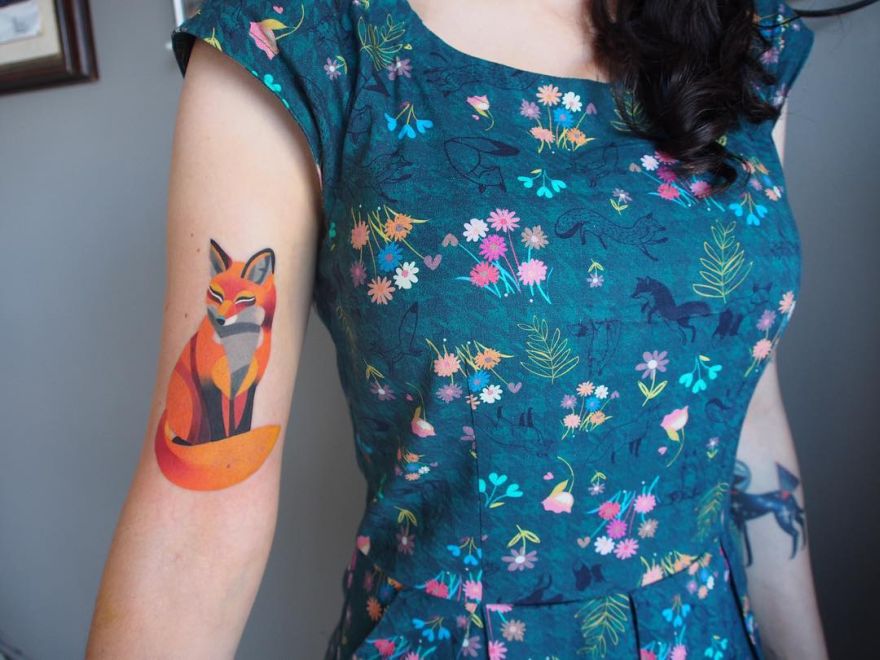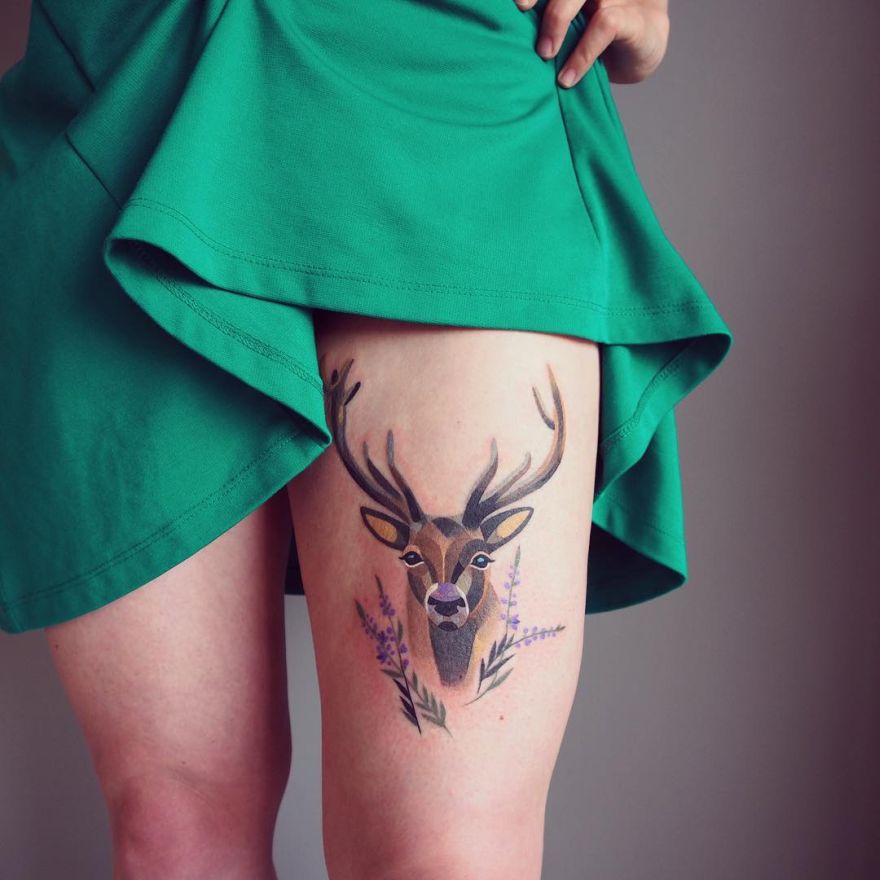 Temporary tattoos by Sasha Unisex
Sasha Unisex expanded her field of action into the world of temporary tattoos. For Sasha, temporary ink is a new step to make the popularity of tattoo art durable. The artist sees it as an extension of fashion and accessorizing. Sasha's temporary tattoos mimic her iconic watercolor style and feminine color palette.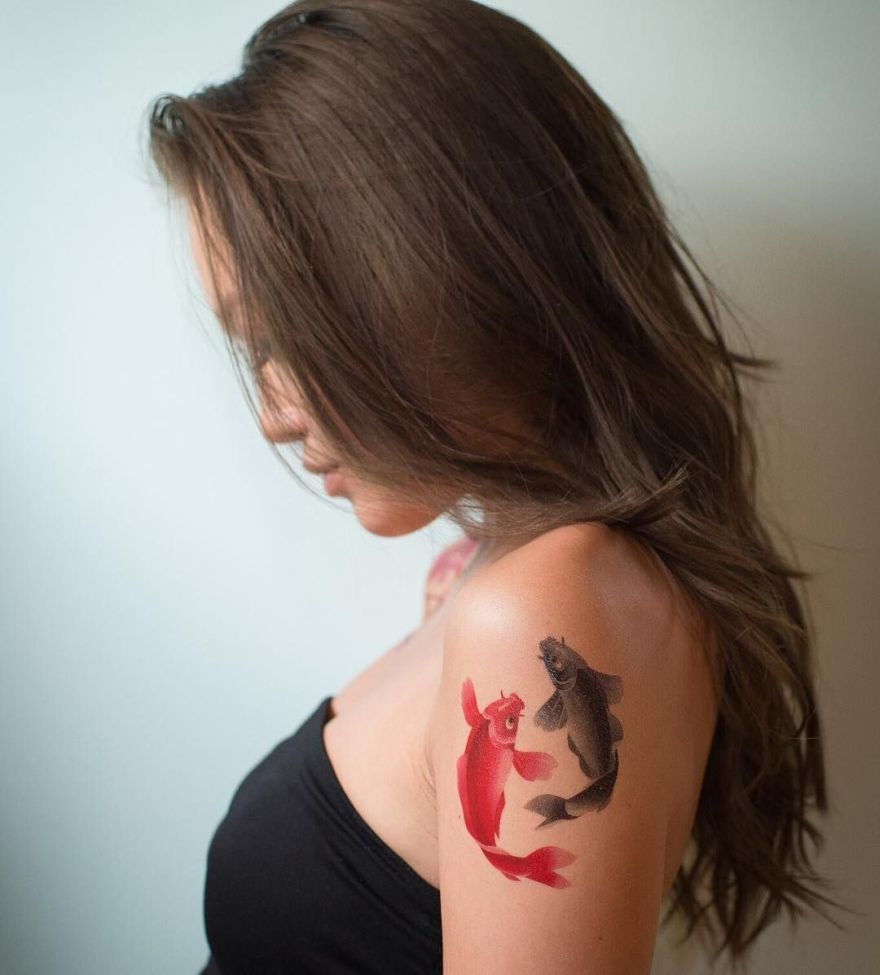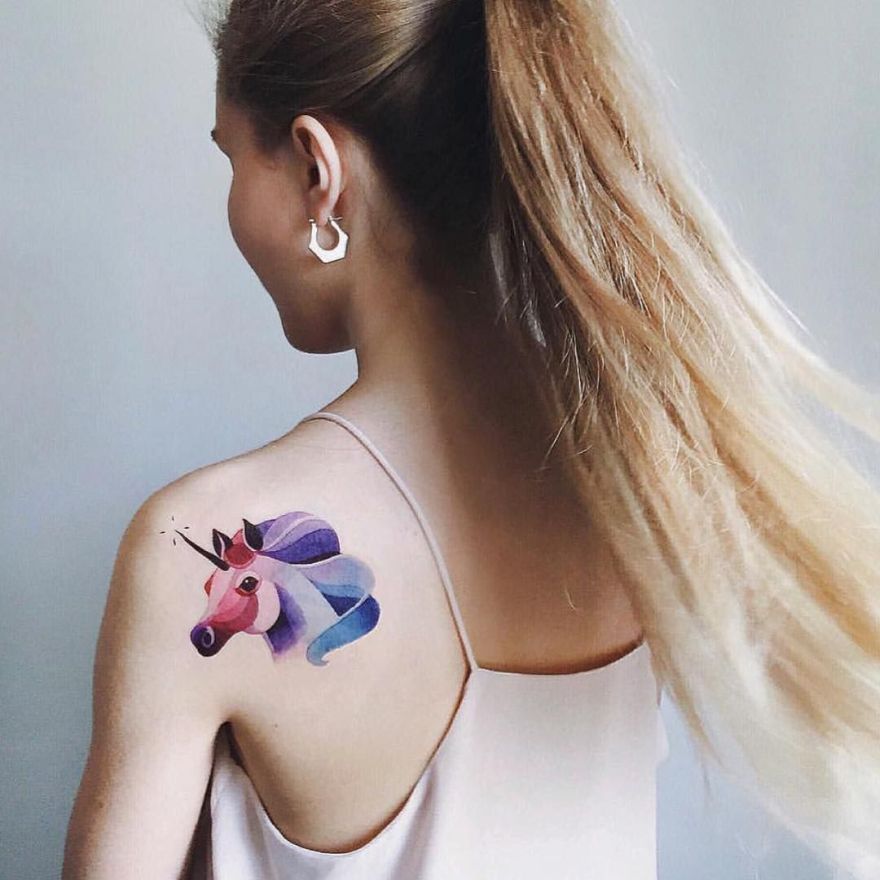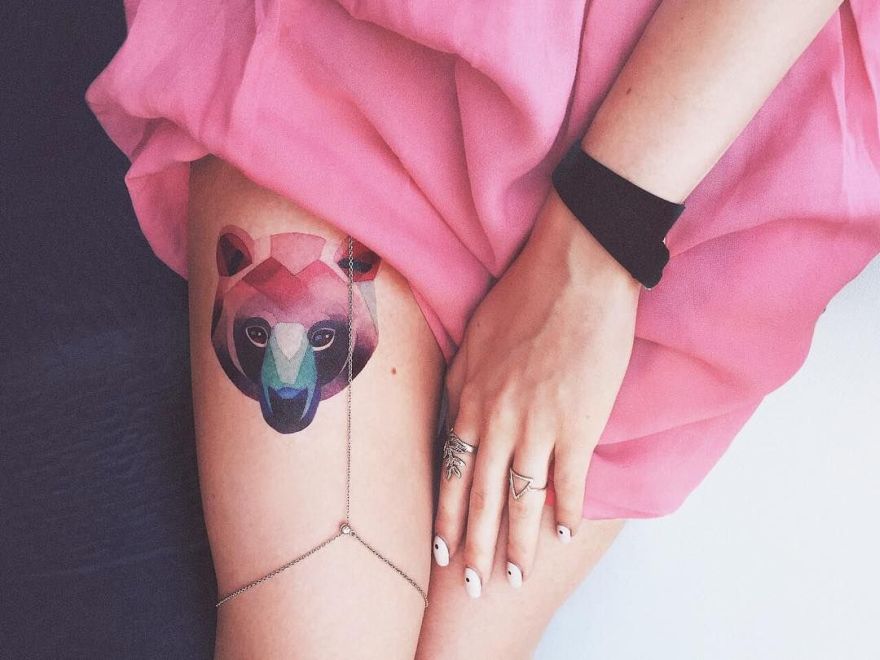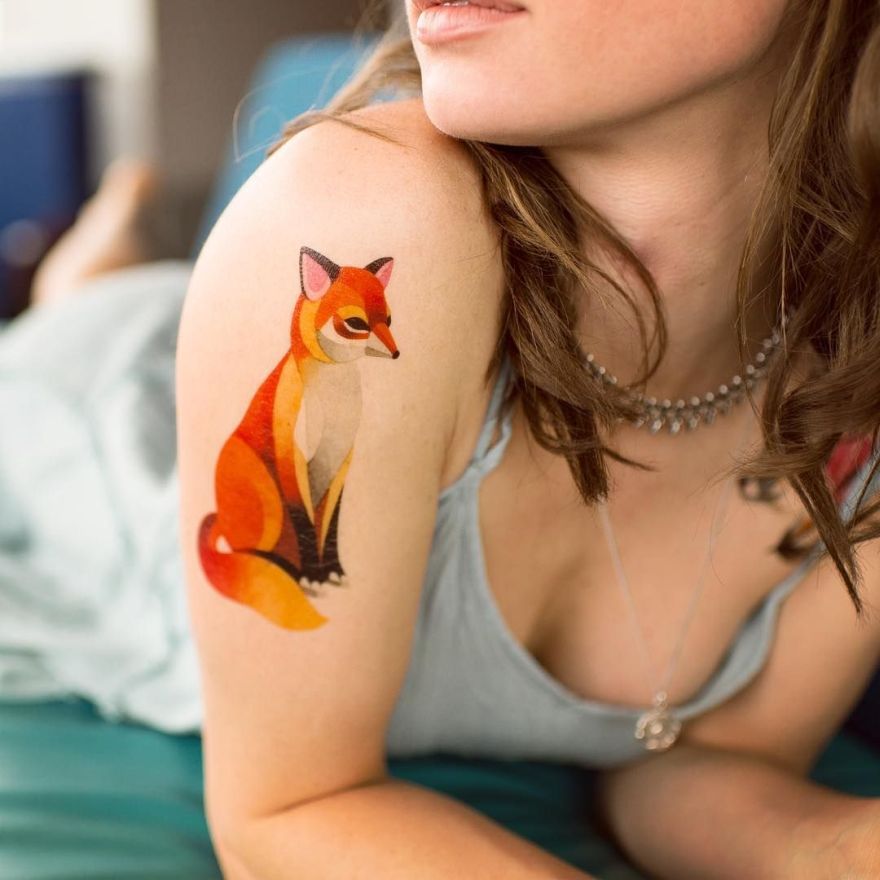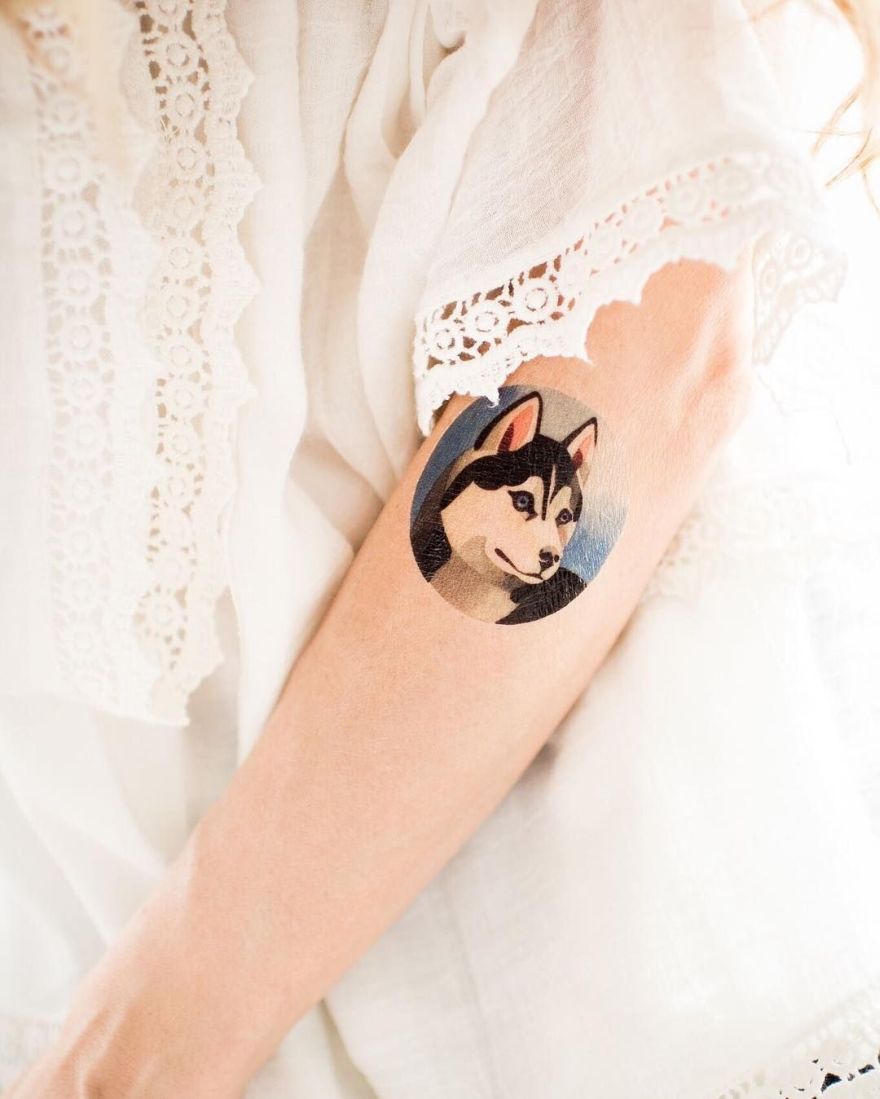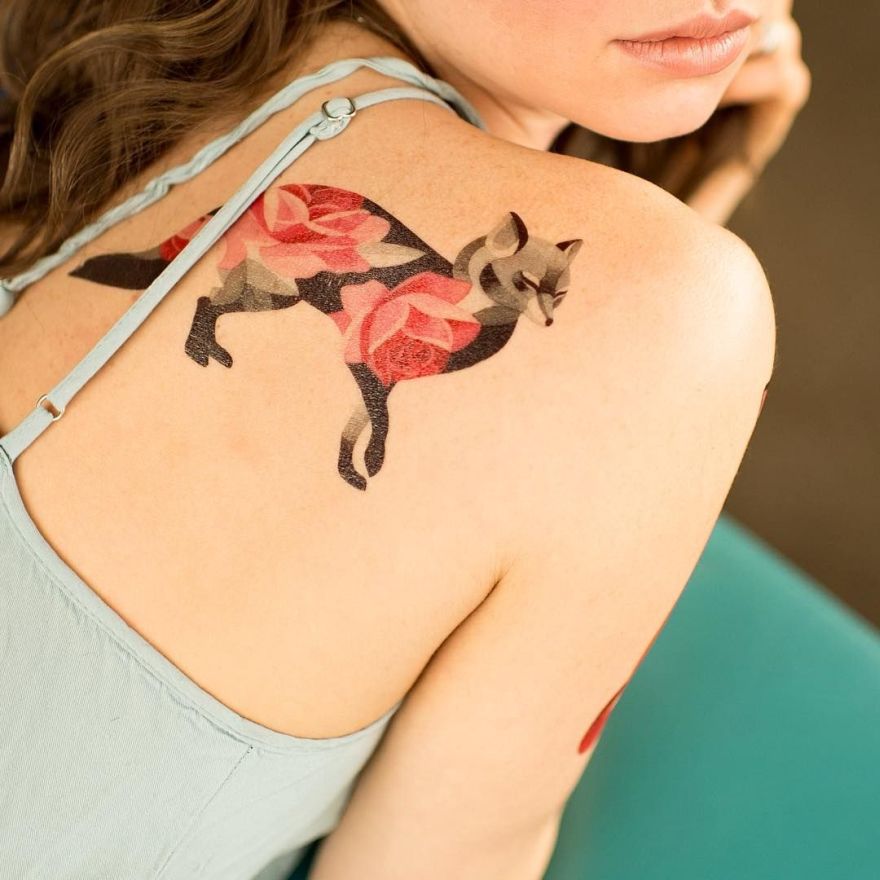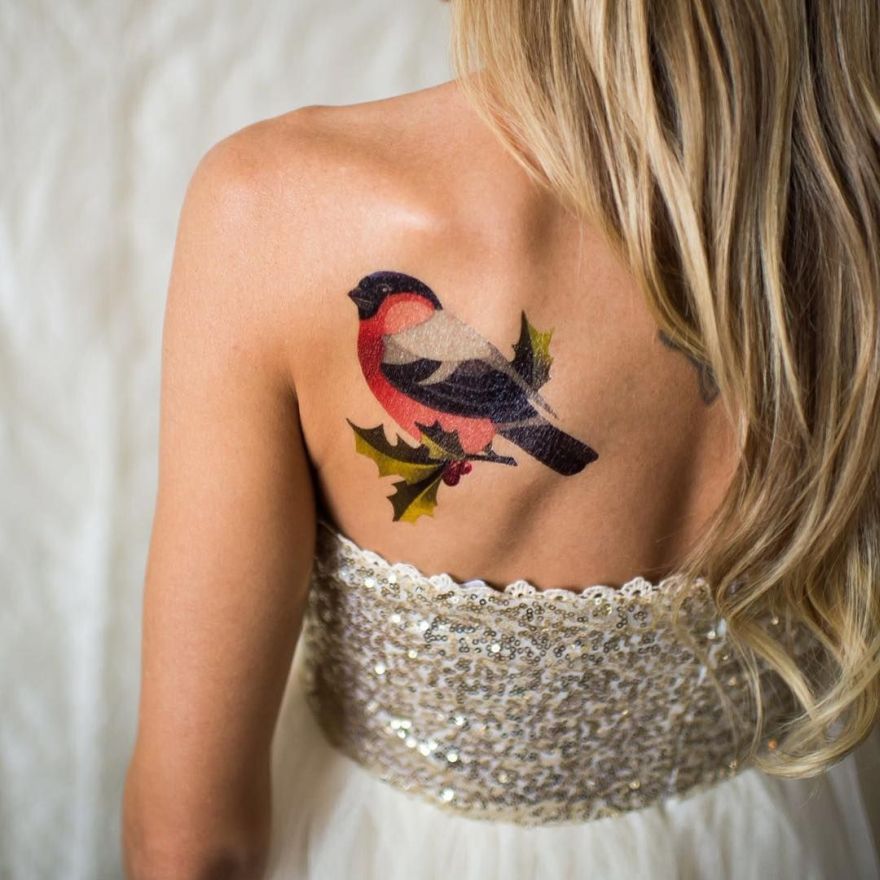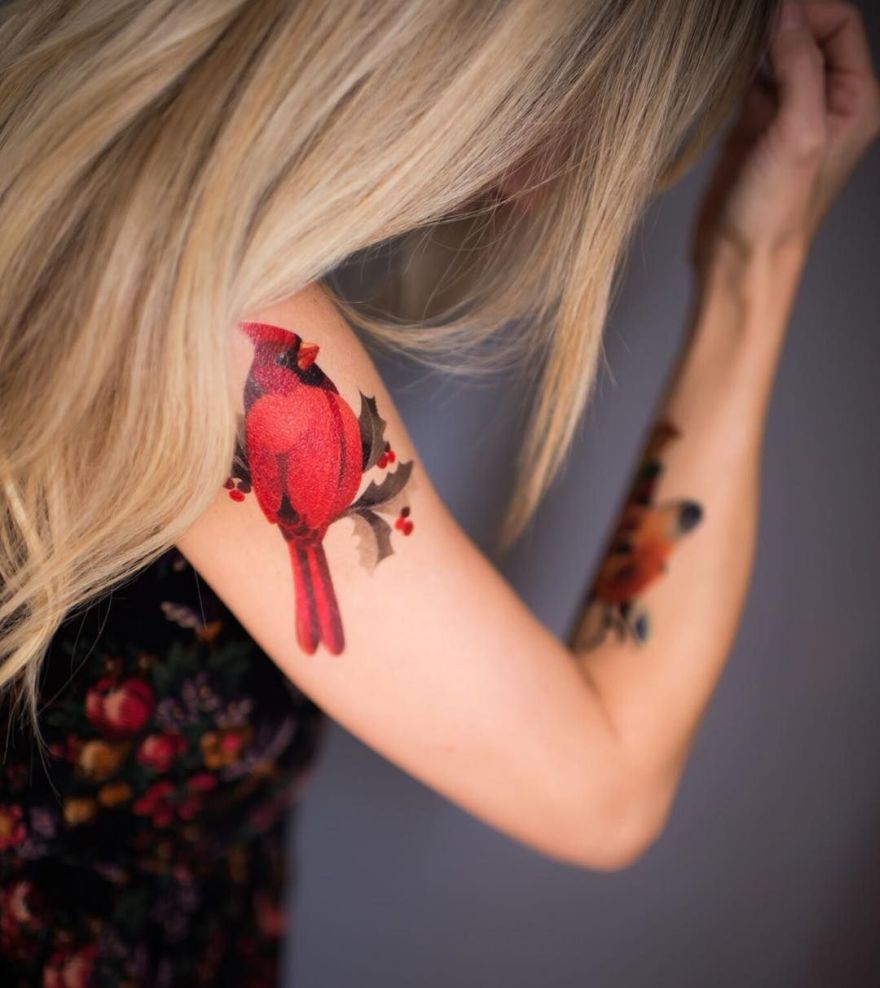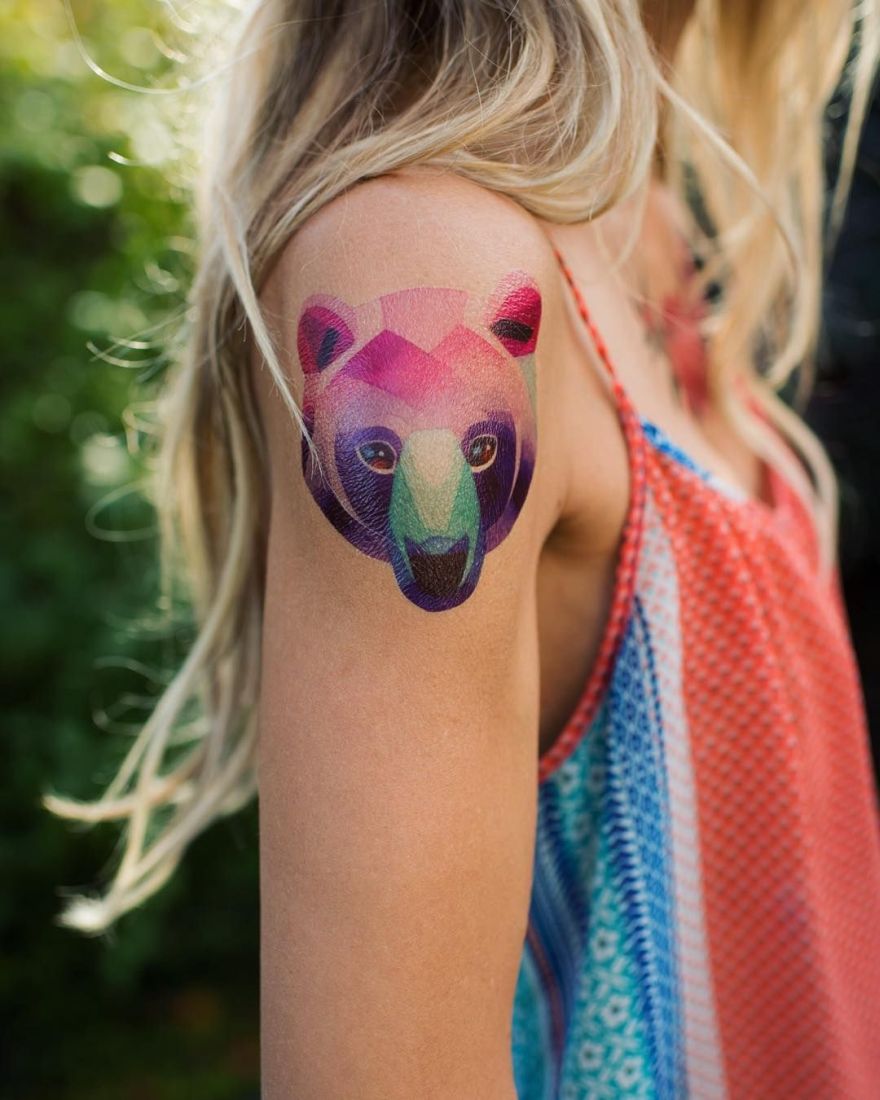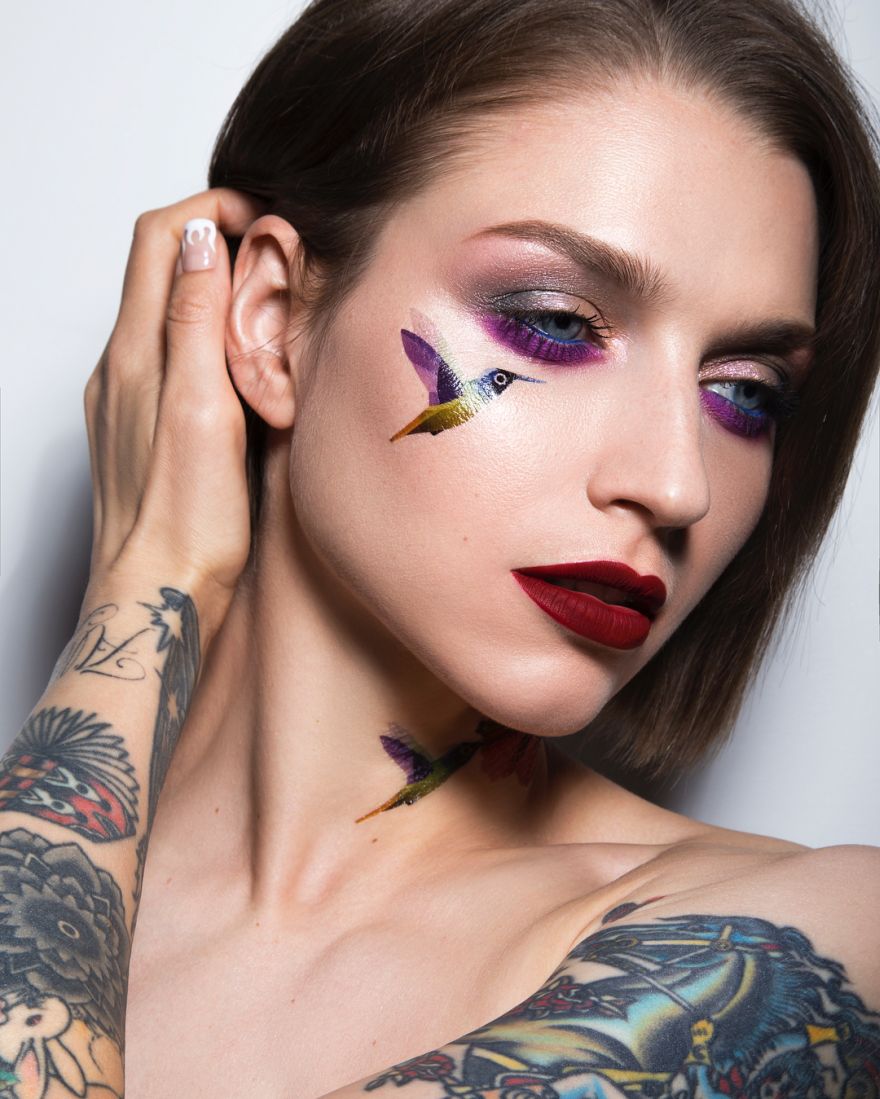 photo © Sasha Unisex Instagram