50 Meaningful and Beautiful Sun and Moon Tattoos
Much of the popularity of any tattoo design is, quite simply, not symbolic but rather aesthetic. However, we believe that a tattoo is a symbol of our self and social identities. We're among those who love the tattoos that not only look good, but also have history and meaning behind imagery. Sun and moon tattoos definitely fall into this category, having such a rich symbolism and multiple meanings.
What does a tattoo of sun and moon symbolize?
The sun and the moon have been the subject of visual arts, literature, poetry and countless others in the course of human history.  Like many of counterparts in the nature – day and night, darkness and light, male and female, the moon is the natural counterpart to the sun. Joined together in a design, sun and moon represent a universal belief and expression of the merging of opposites.
Nearly in all the cultures throughout the world, the sun is a masculine figure and signifies strength and power. On the other hand, the moon is considered as a feminine figure and represents calmness and stability.
Sun and moon tattoos signify the basic principle of life – where there is good, there will also be bad. They represent the duality of human nature – everyone has a dark side and a bright side.
Just as there are sun and moon, day and night, everyone has their good days and bad days in life. No one can live this life without having to experience the good and the bad moments that will shape his/hers personality.
Sun and moon tattoos also imply unity in diversity and sometimes sexual and spiritual union of man and woman. They are a symbol of love, being often chosen by couples.  After all, the love story between the sun and the moon is old since the universe.
Joined as one, these celestial symbols represent the cycle of life, death and rebirth. One of the most basic, yet powerful, symbols, the circle is a representation of the universe in its most simple form.
Inspirational Sun and Moon Tattoos
Now that you know the symbolism behind the imagery, it's time for a little inspiration. Check out the image gallery below and maybe you'll find a tattoo to inspire your own ink piece. As with any tattoo, it's important to choose the style, design and location that suit you. And of course, the right artist to put your ideas on the skin.
Another way to show sun and moon tattoos
As a tattoo artist, you can refer to these exquisite sun and moon tattoos to make more beautiful tattoo works, of course, you can also design some personalized die cut stickers to decorate your store, such as : in the door on the transparent window with interesting tattoo stickers to attract customers into the store. At the same time you can also give these custom die cut stickers as small gifts to tattoo clients, I am sure they will love you.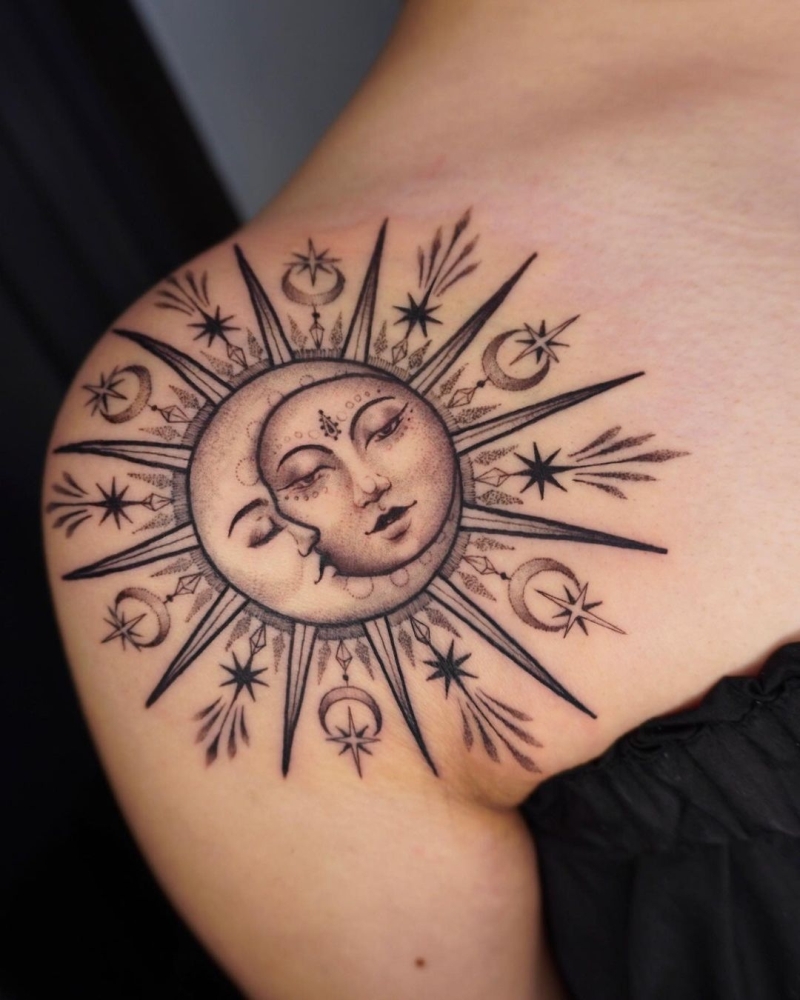 photo credit © tattoo artist ❁ NiKi ❁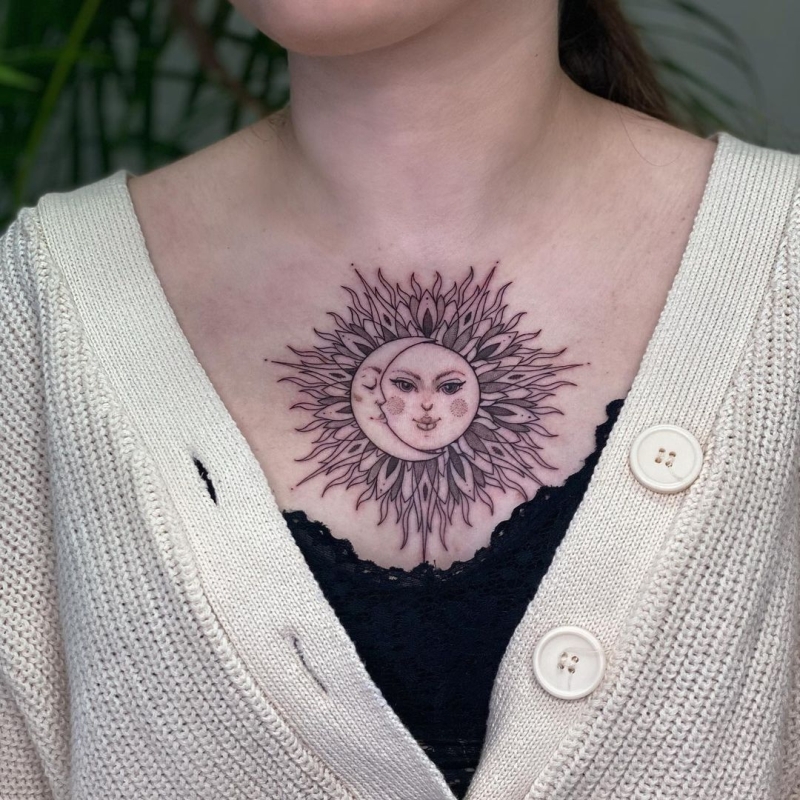 photo credit © tattoo artist @crush.on.line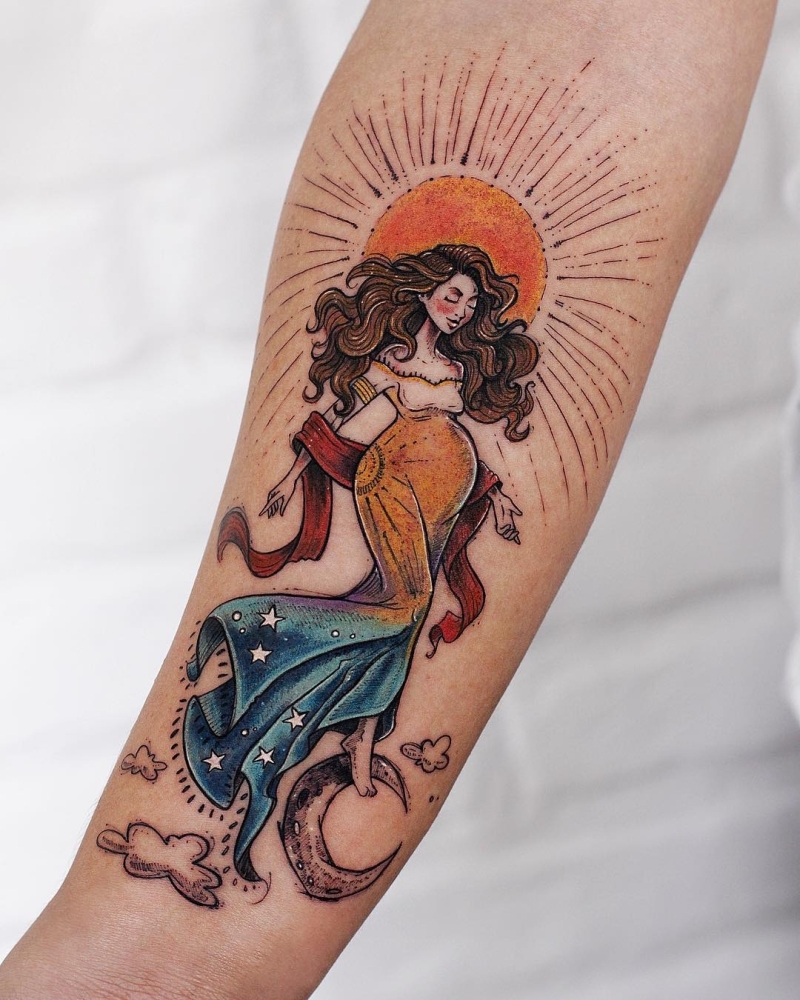 photo credit © tattoo artist Robson Carvalho 
photo credit © tattoo artist • Ana •  @anahataink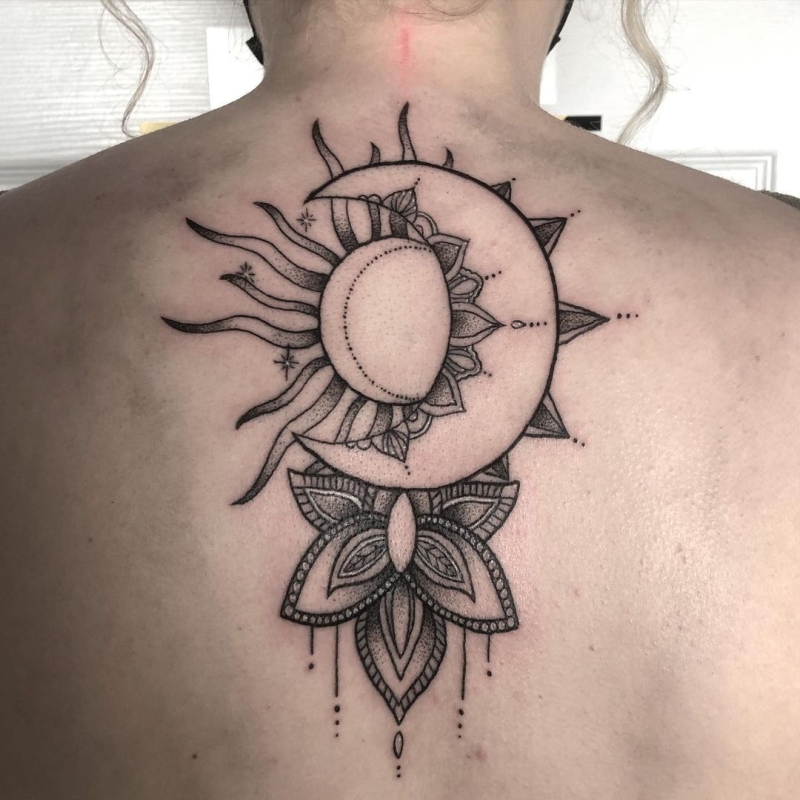 photo source © tattoo artist ???? ?????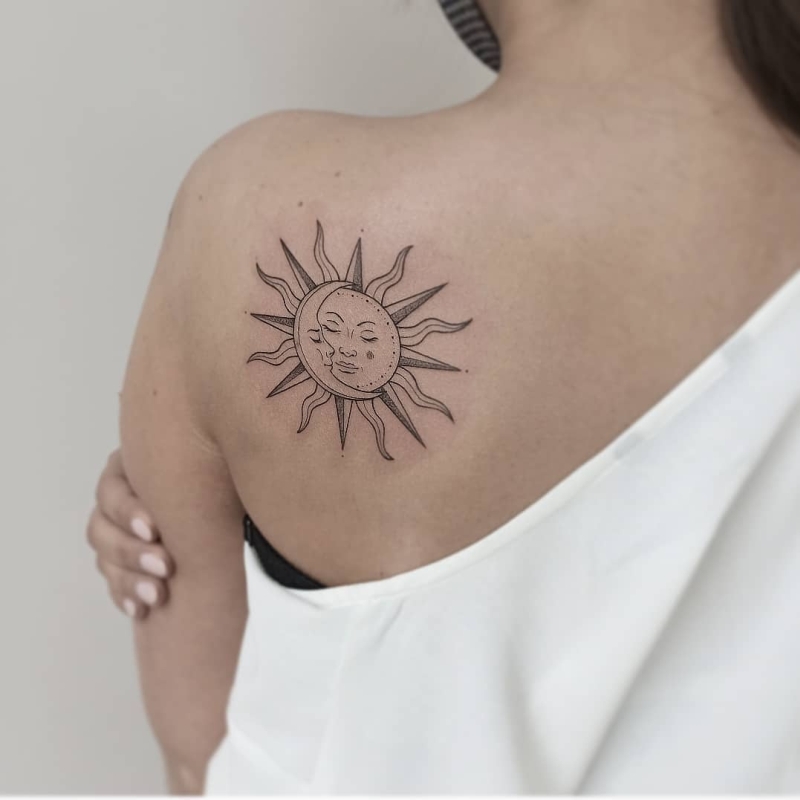 photo source © tattoo artist Marta Ostrowska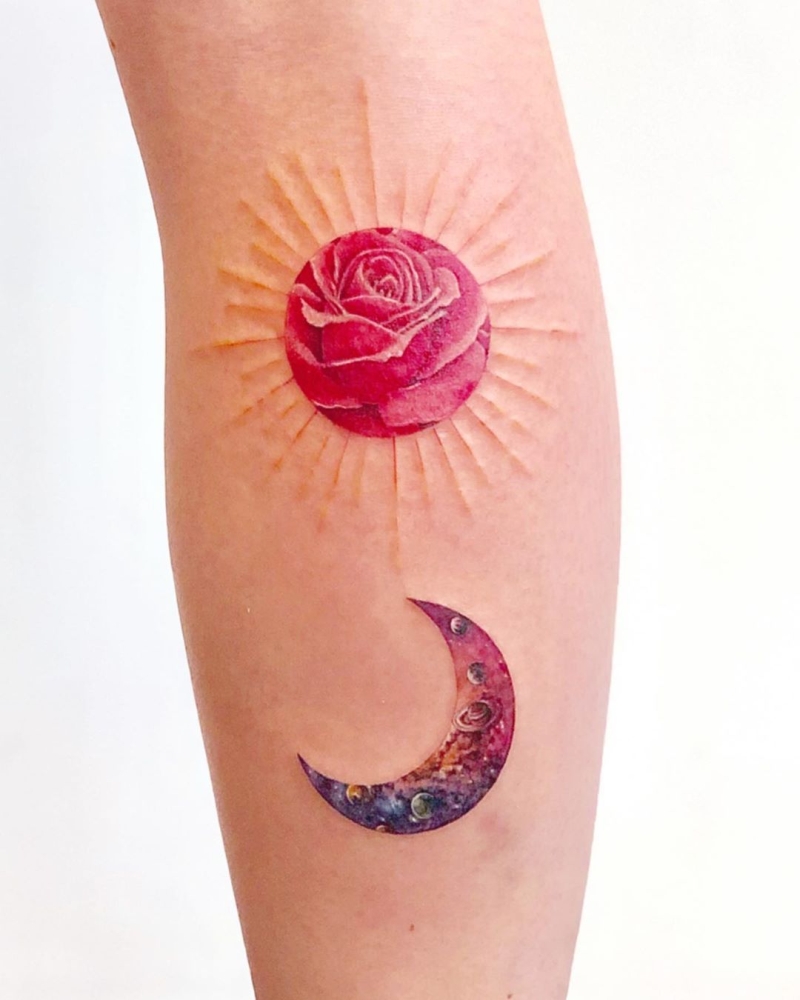 photo source © tattoo artist • Dani • @danitattoonyc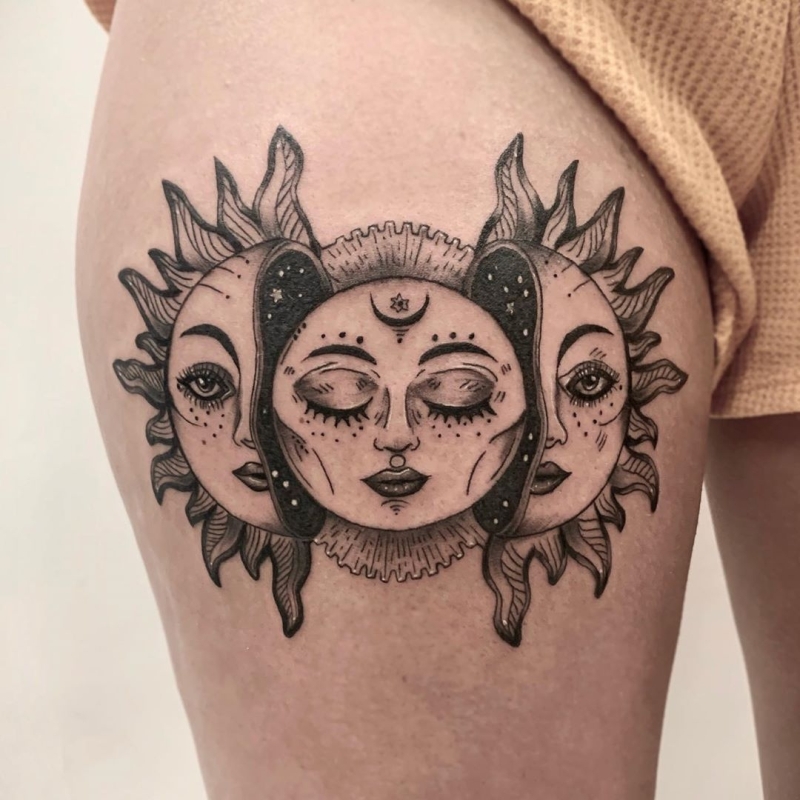 photo source © tattoo artist Felicia Lozoya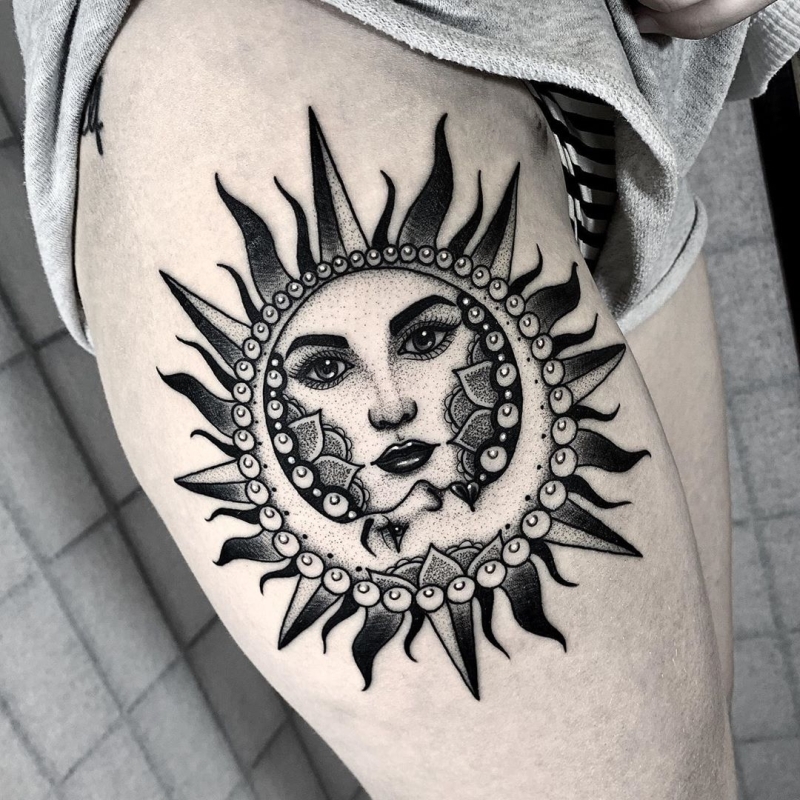 photo source © tattoo artist Angelo Parente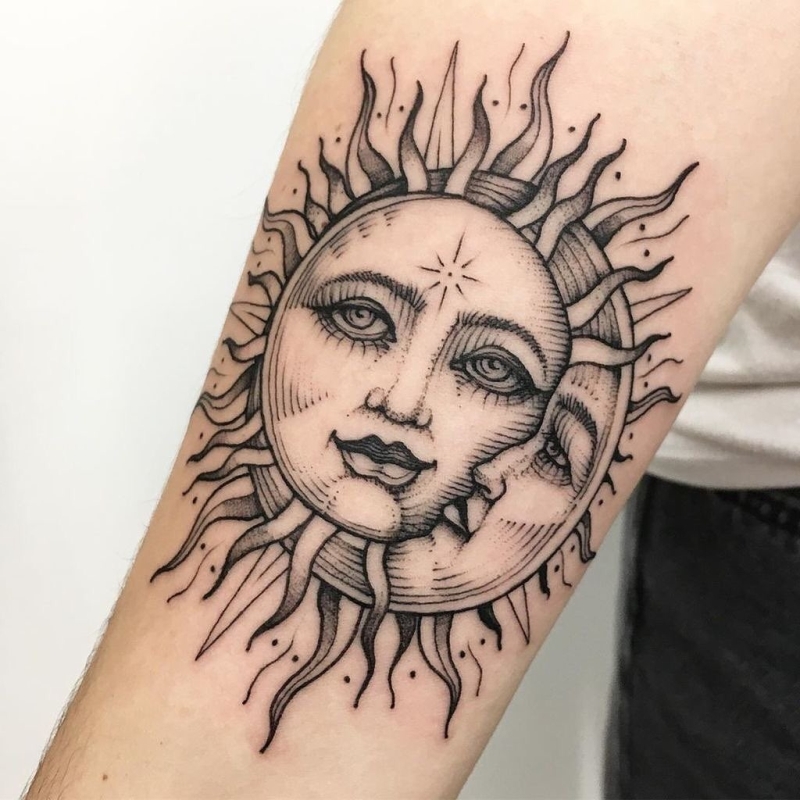 photo credit © tattoo artist  S A N D R A S T O R M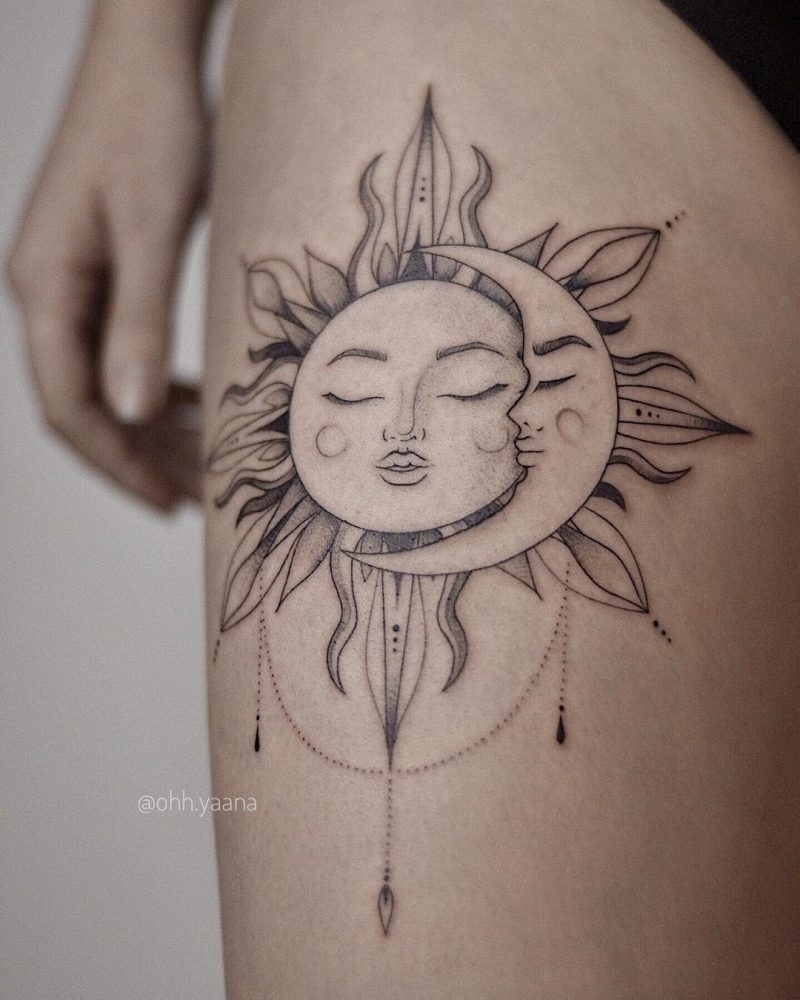 photo credit © tattoo artist • Yana • @ohh.yana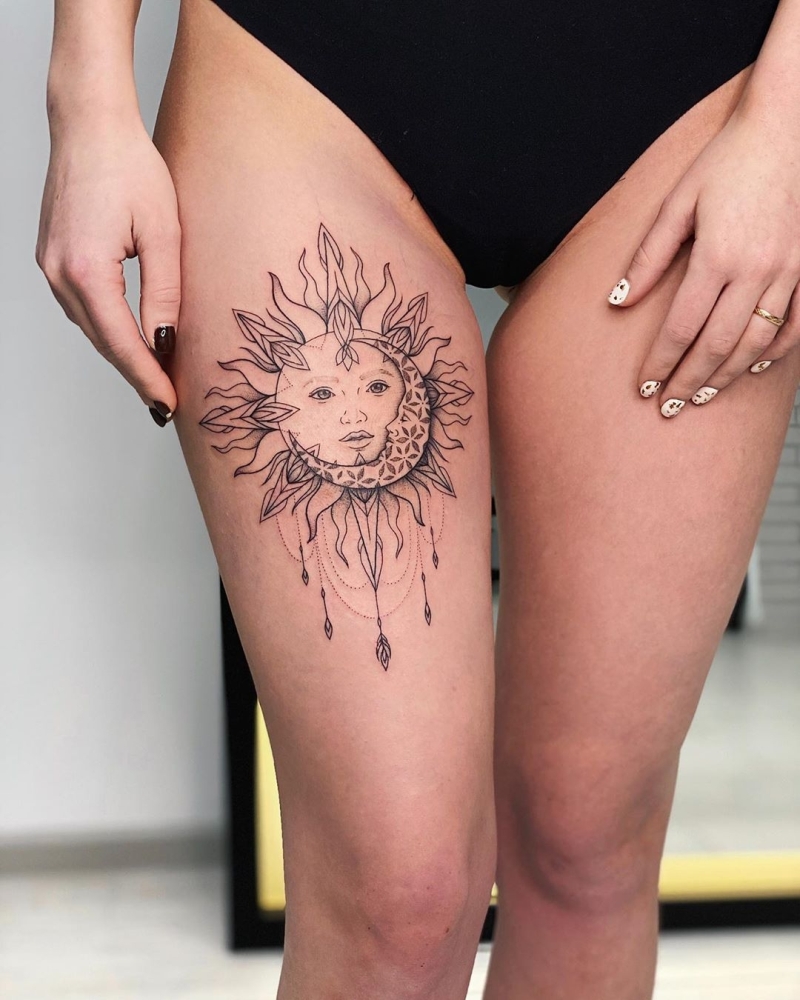 photo credit © tattoo artist Ira Shmarinova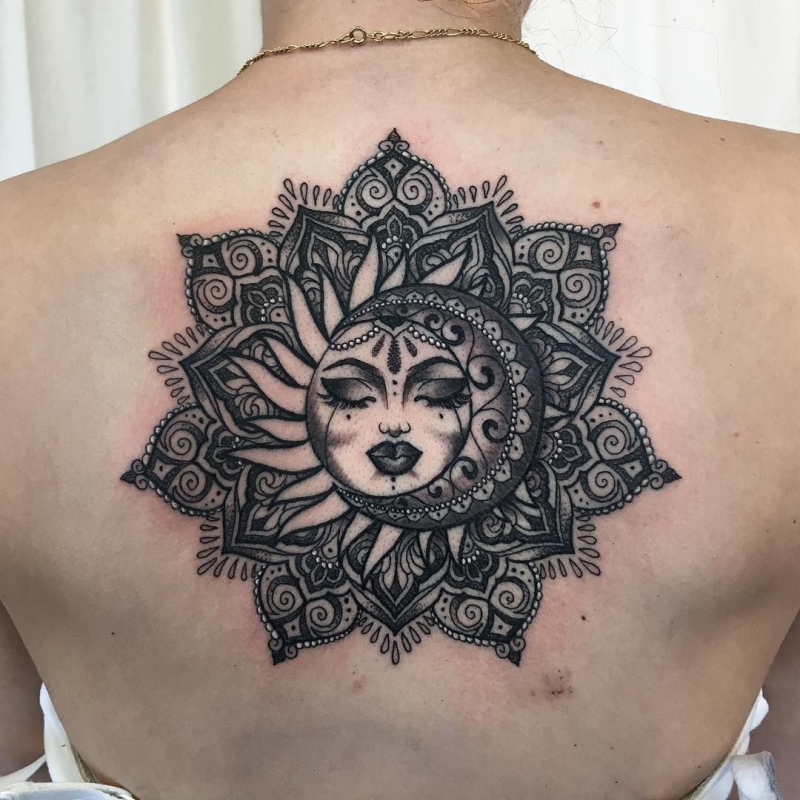 photo credit © tattoo artist Shona Lynne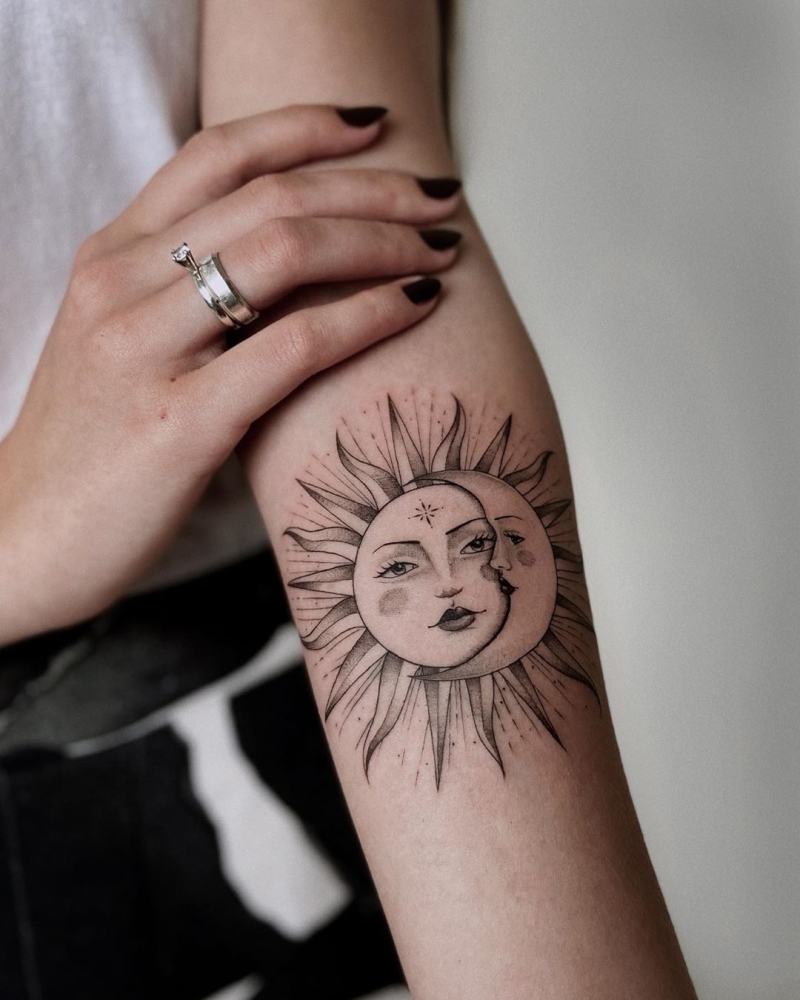 photo credit © tattoo artist • Bruna • @brunatattooer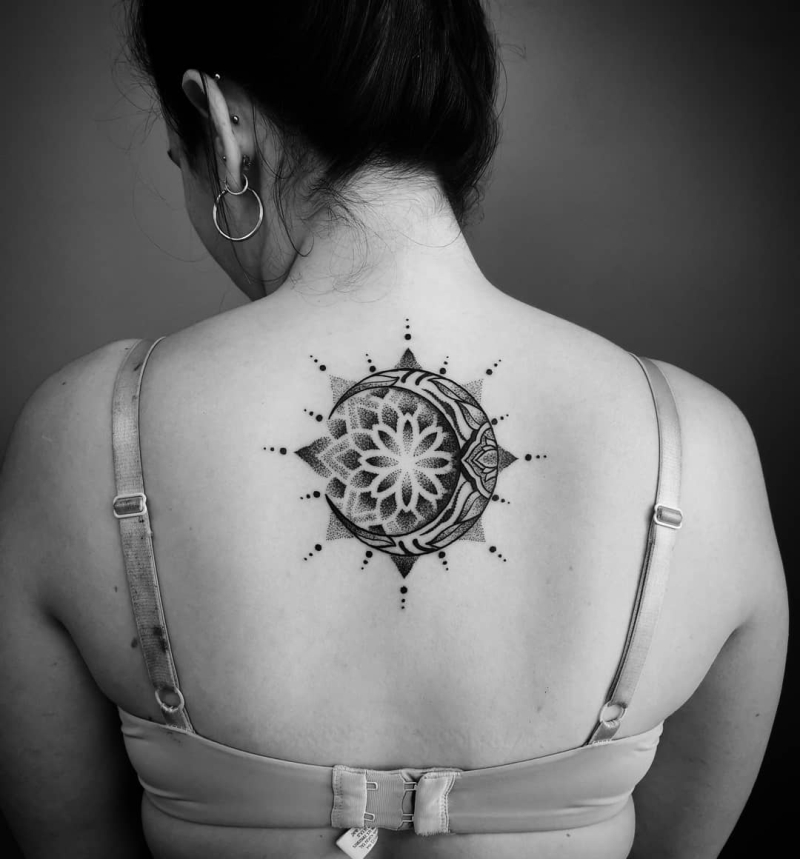 photo credit © tattoo artist • Tzeboruko_tattoo • @blk_neko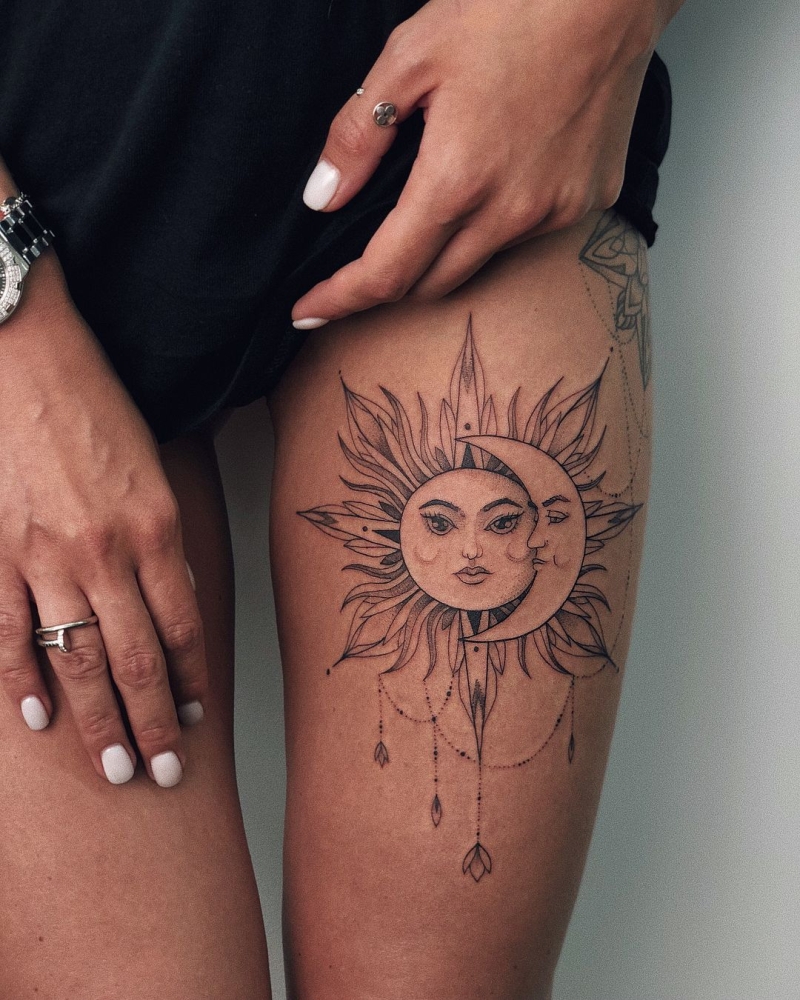 photo source © tattoo artist • Alina Tu  • @alinatu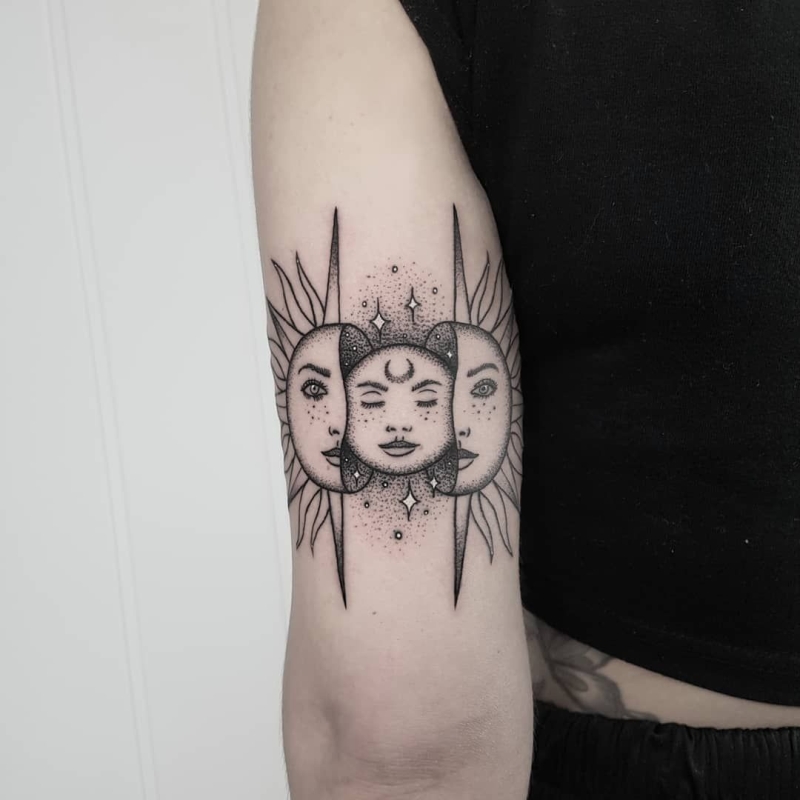 photo source © tattoo artist • Cara • @caravanessa.tattoo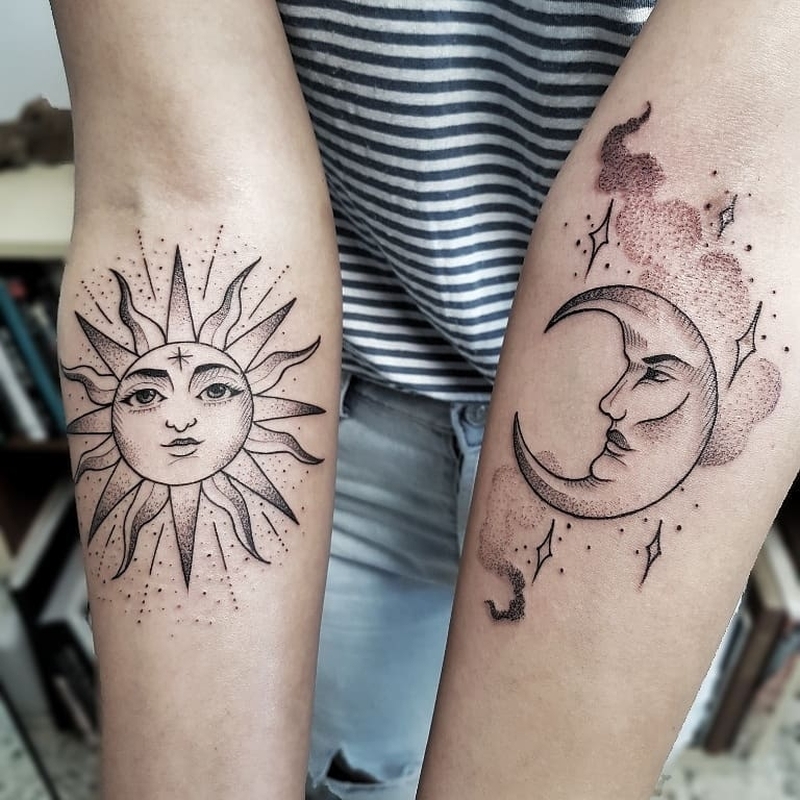 photo source © tattoo artist • Susanne • @foreverdarkwoodstattoo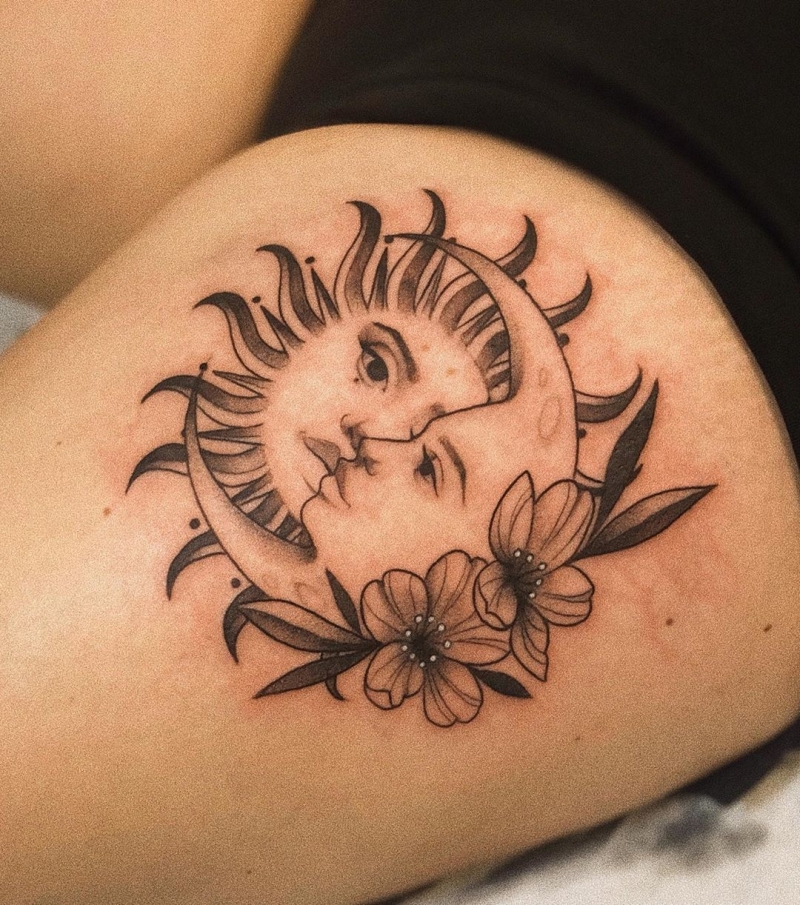 photo credit © tattoo artist • Genie Kittie • @geniekittietattoo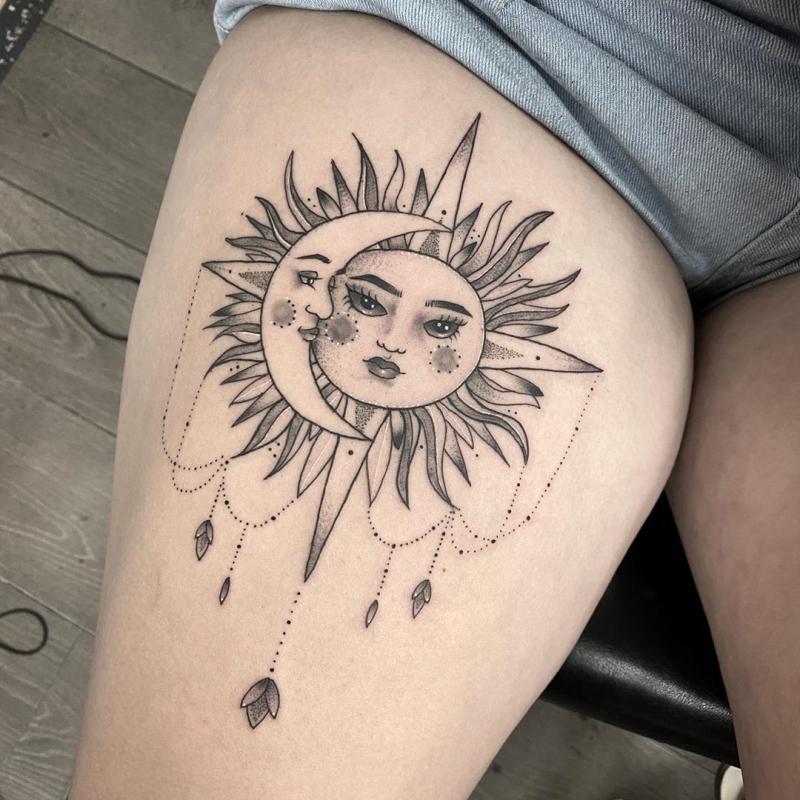 photo credit © tattoo artist •  L I B B Y G U Y  • @libbyguytattoos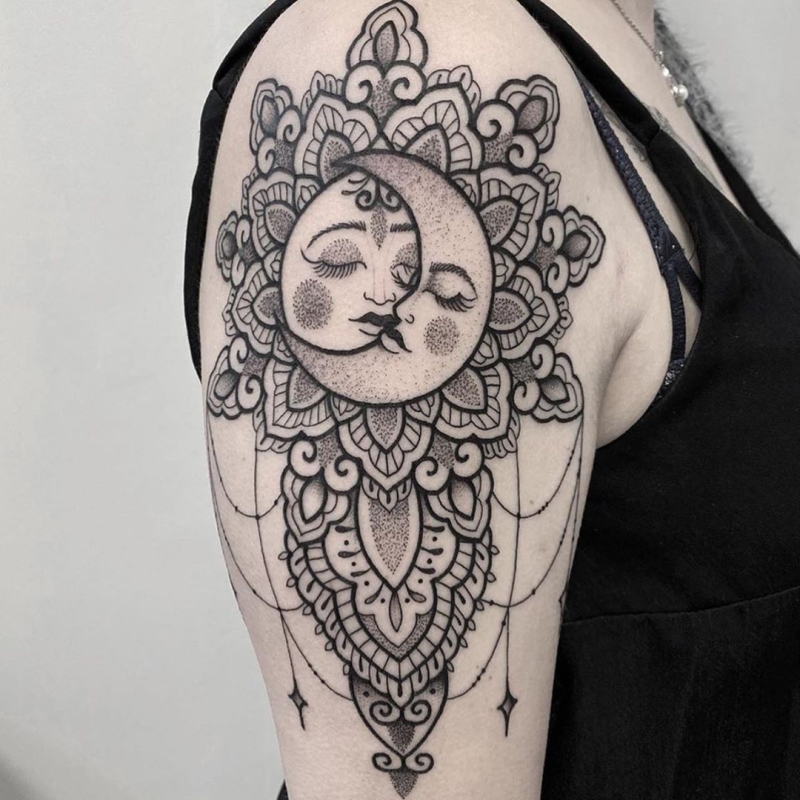 photo credit © tattoo artist •  Marie  • @marieradfordtattoo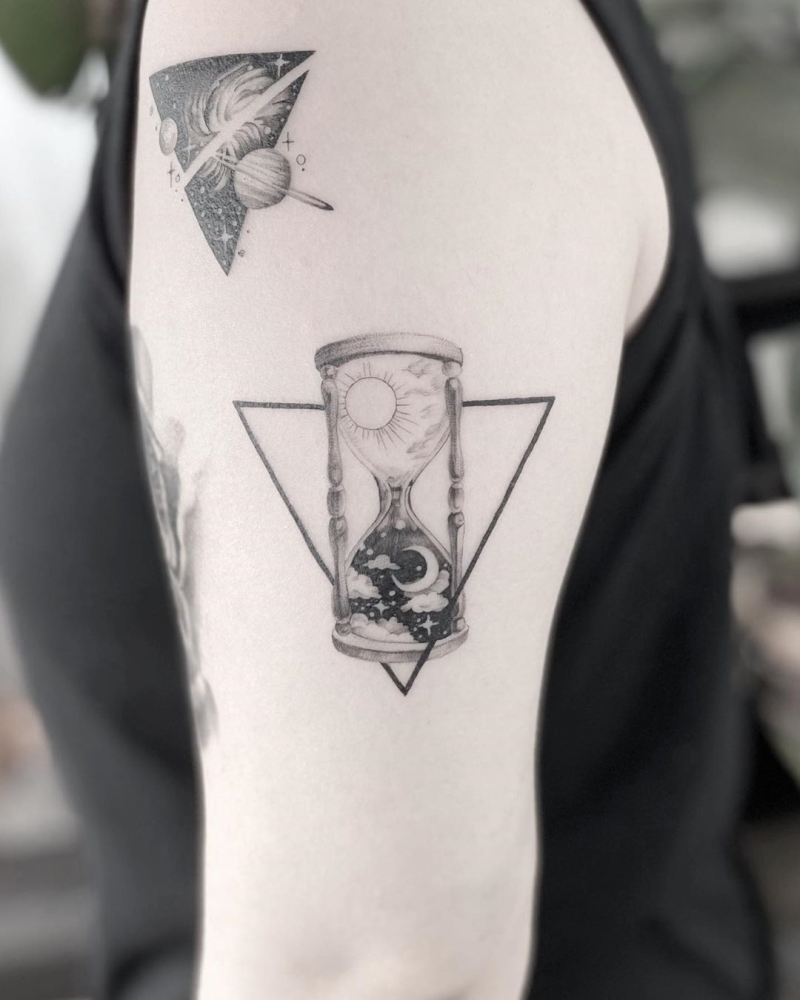 photo credit © tattoo artist •  Masa • @masa__island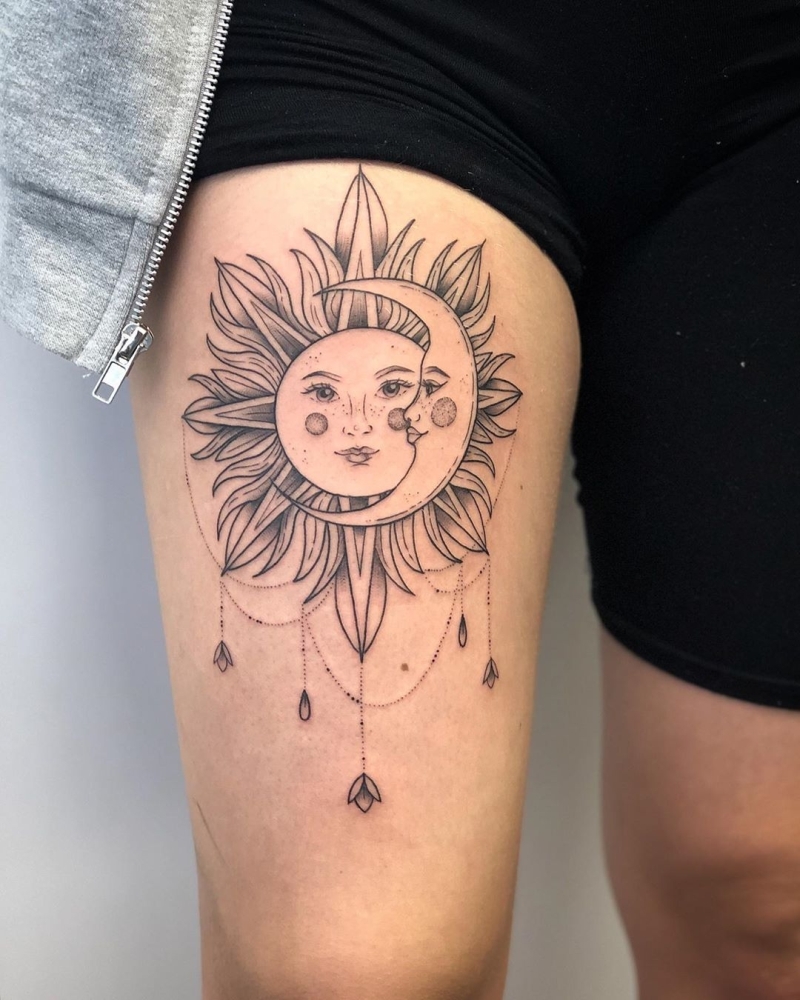 photo source © tattoo artist •  Hannah Stradling • @straddles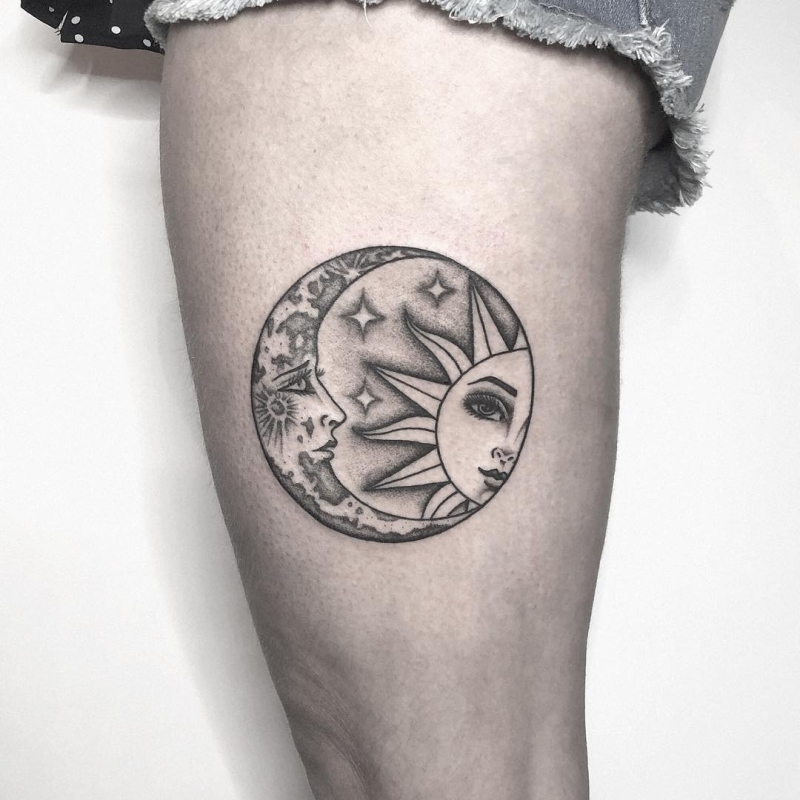 photo source © tattoo artist •  ????? ???? • @sollyrose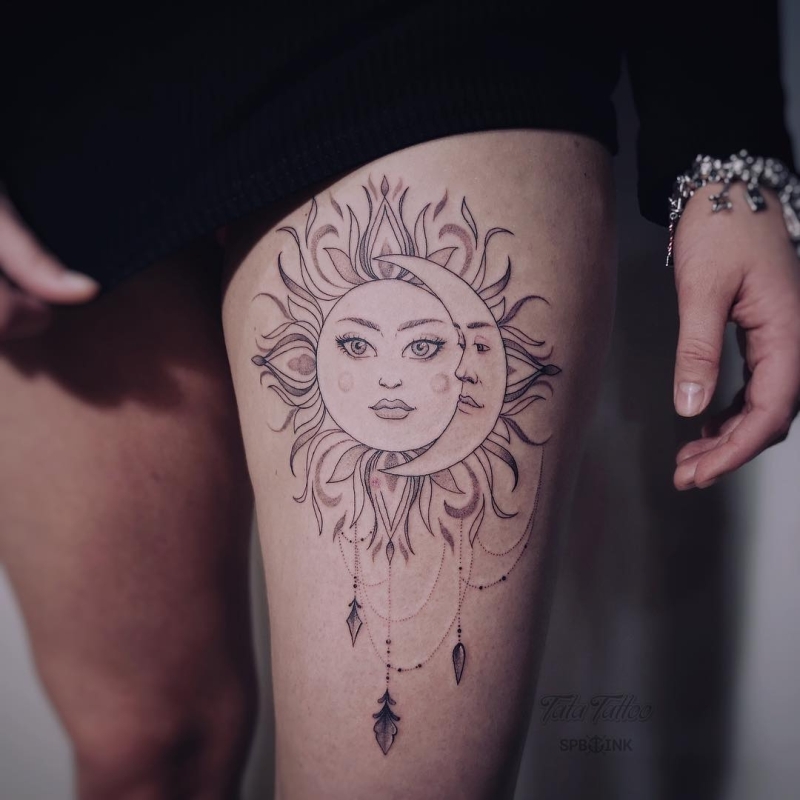 photo source © tattoo artist  @tata.tsvetkova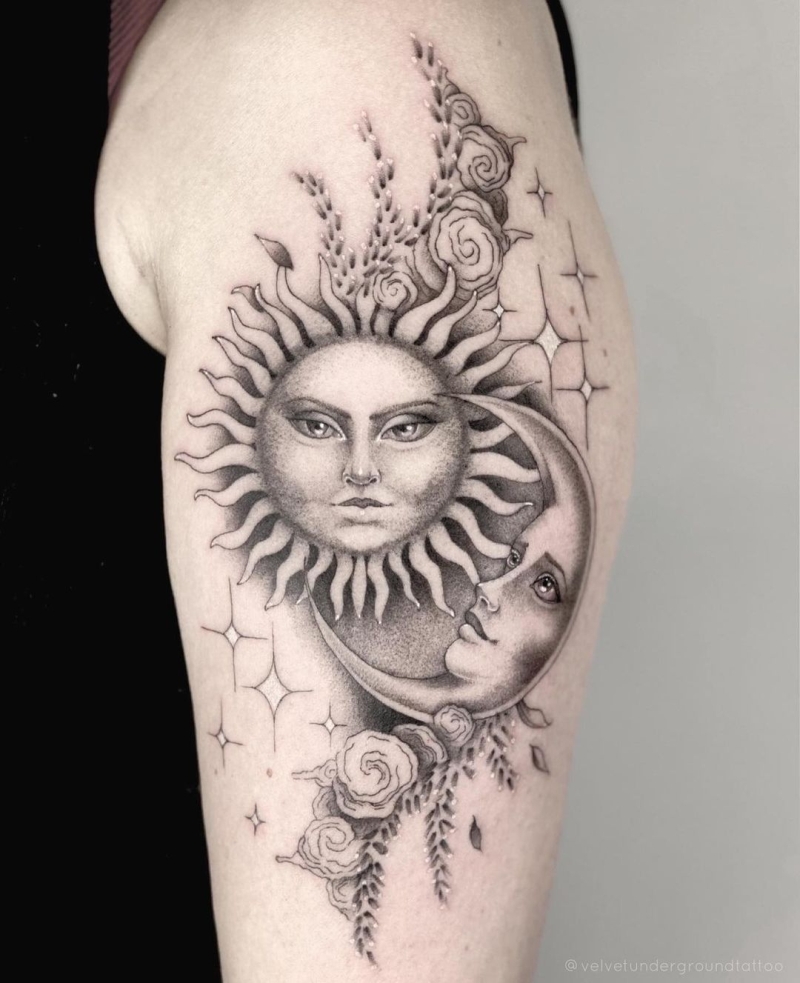 photo credit © tattoo artist •  Emily Brown  • @emily_b_tattoos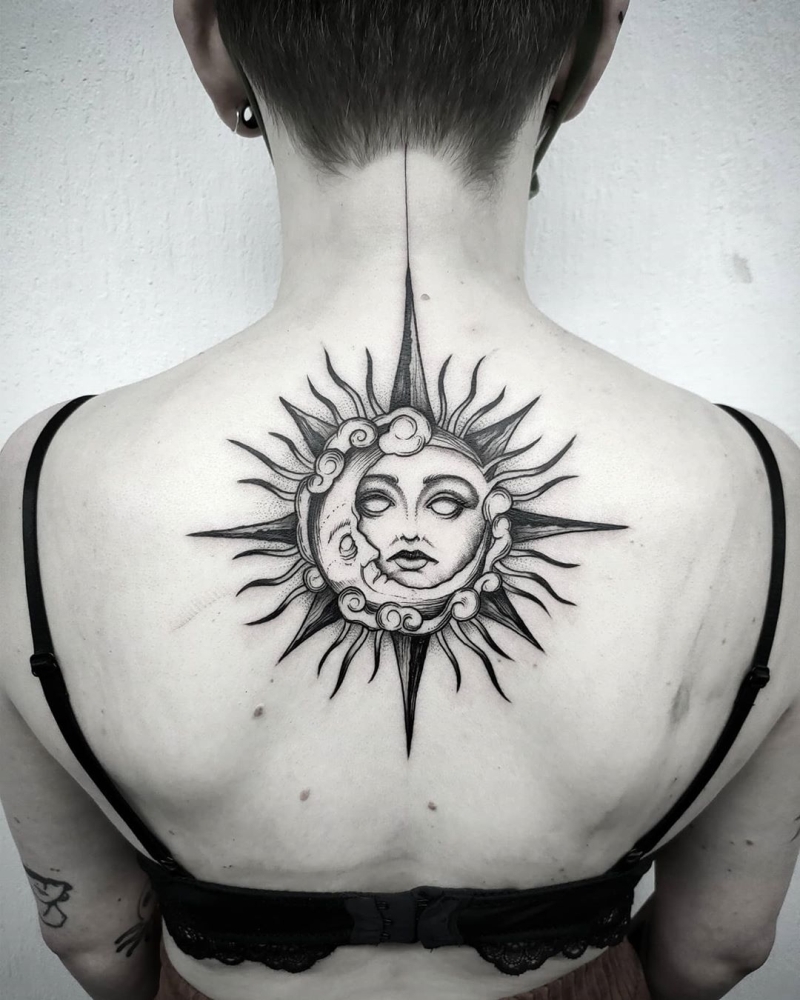 photo credit © tattoo artist • Shane Po • @shane.po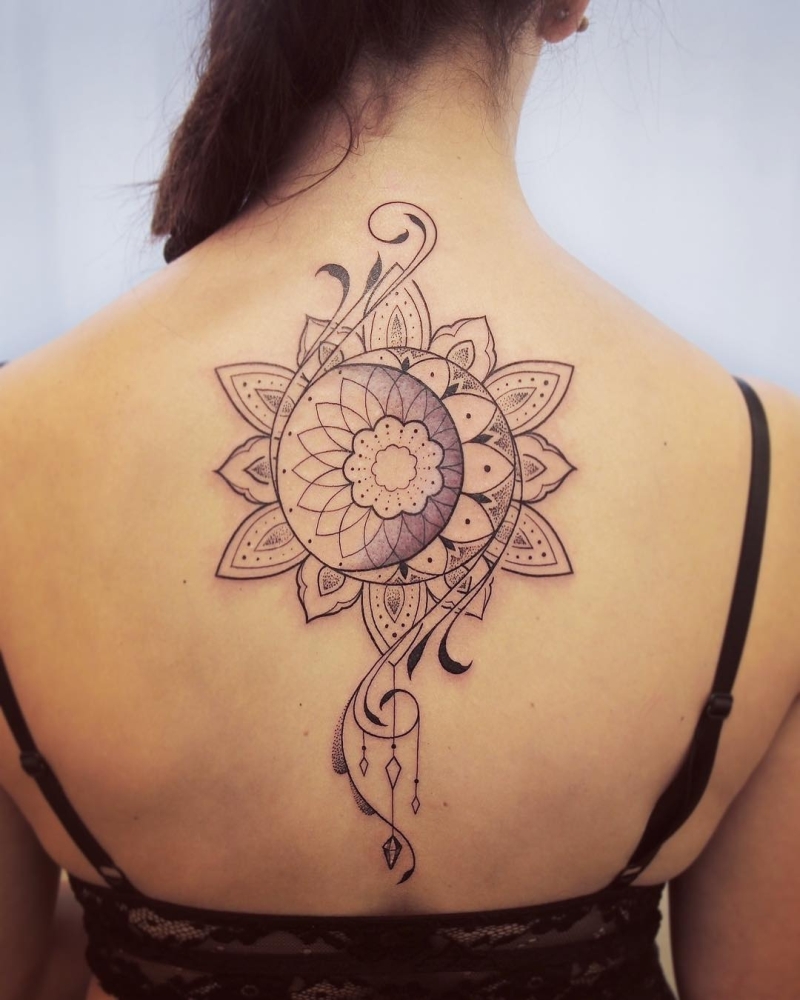 photo credit © tattoo artist • Anuk Fringeli  • @anuk.tattoo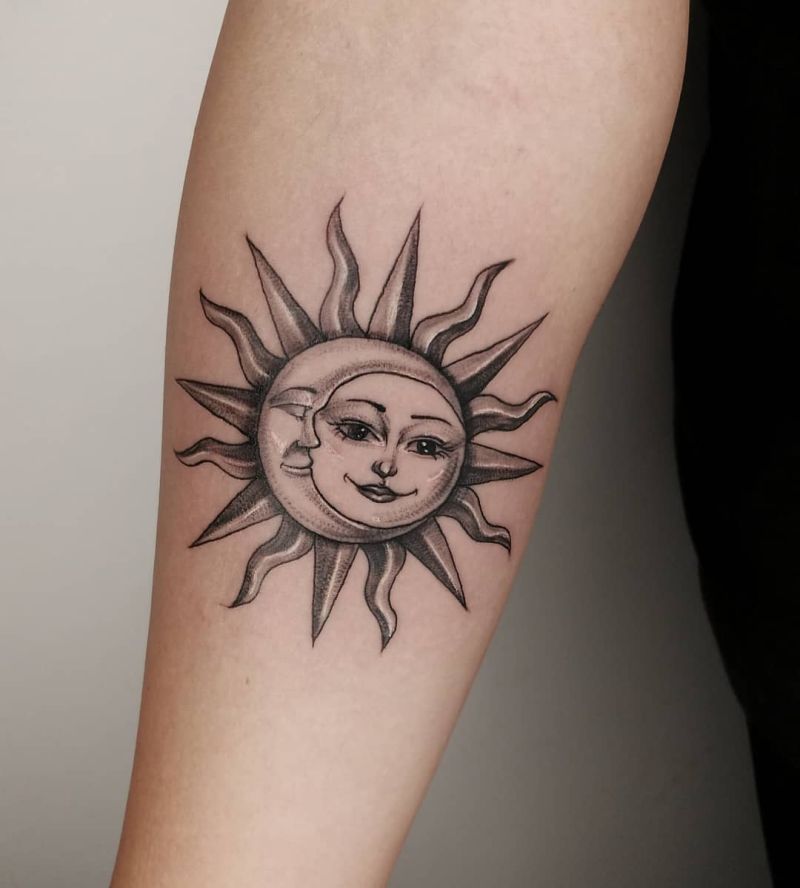 photo credit © tattoo artist  •Tuğba Bozkurt • @tugbabozzkurt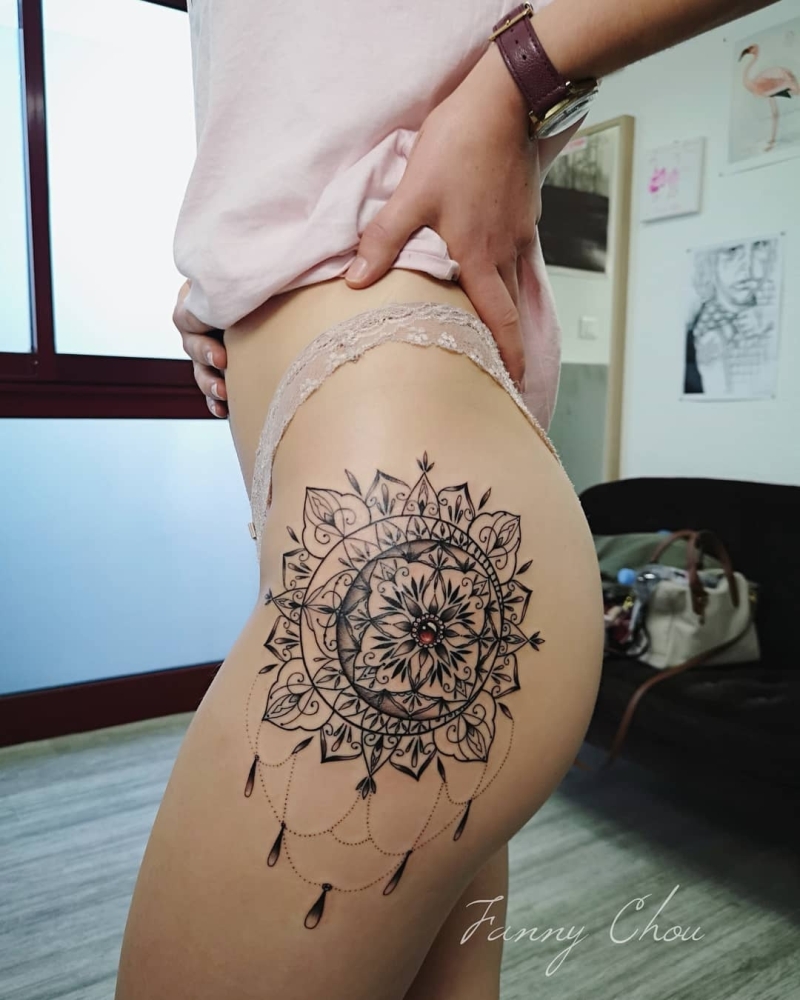 photo source © tattoo artist • Fanny Chou  • @fannychoutattoo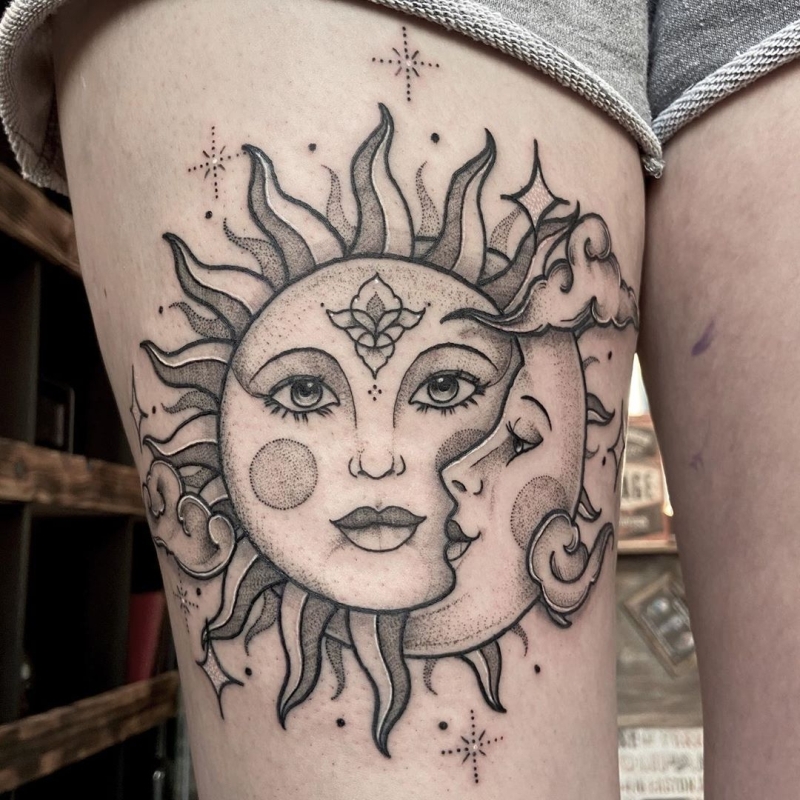 photo credit © tattoo artist • ? ? ? ? ? ? ? ? ? ? ? ? • @vievetattoos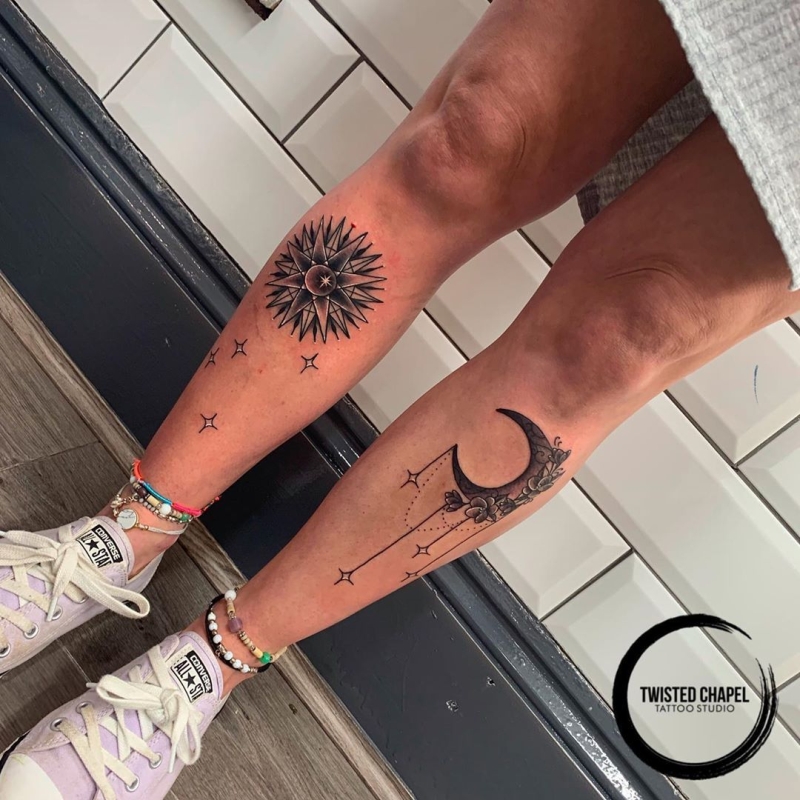 photo source © tattoo artist • ???? ?????????  • @twistedchapel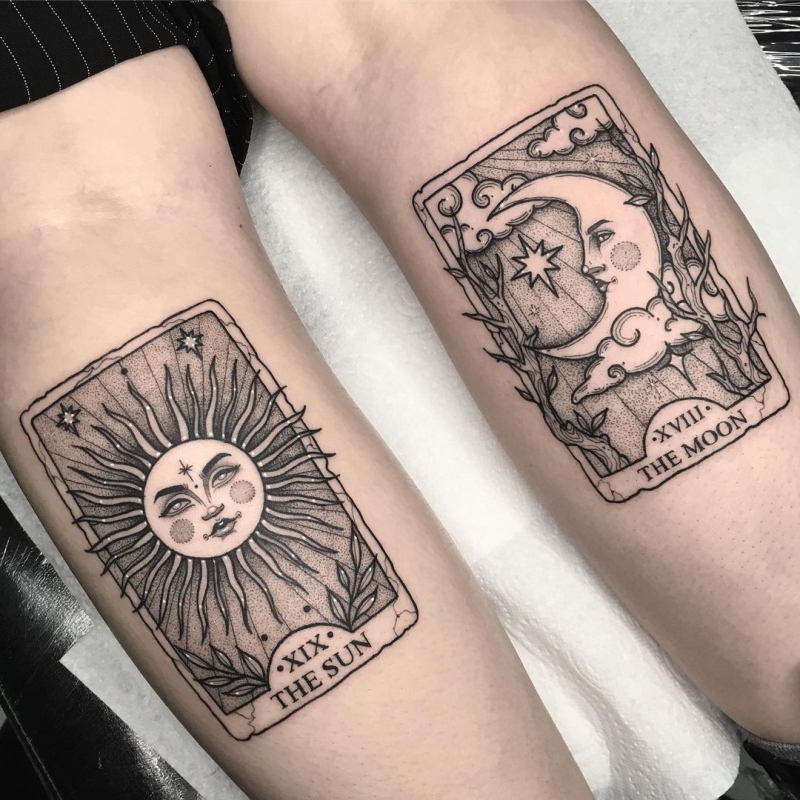 photo credit  © tattoo artist • LC • @lorencrawley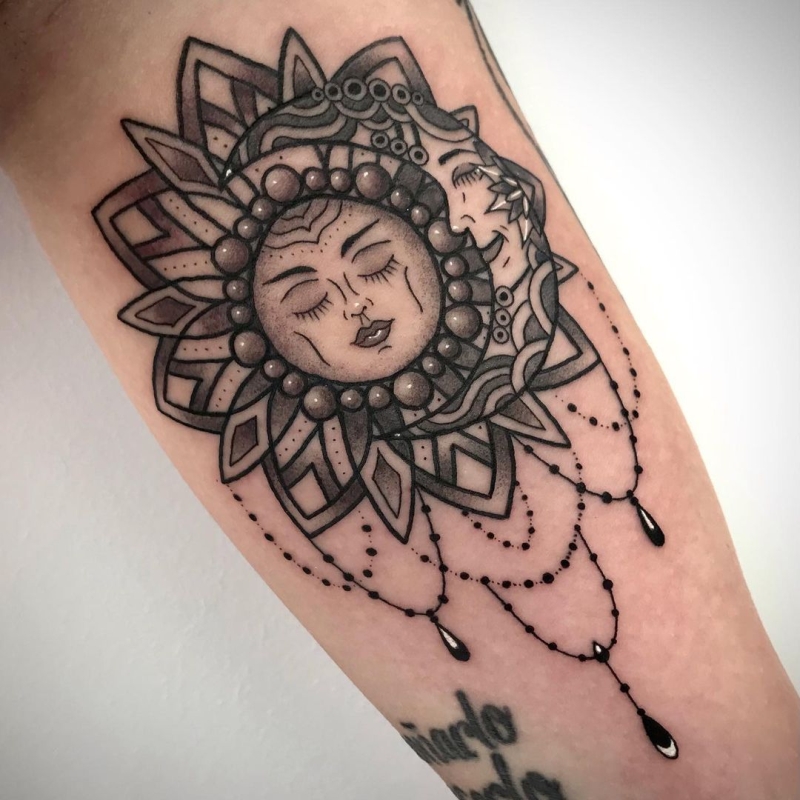 photo credit  © tattoo artist • Juan Beron • @chazsci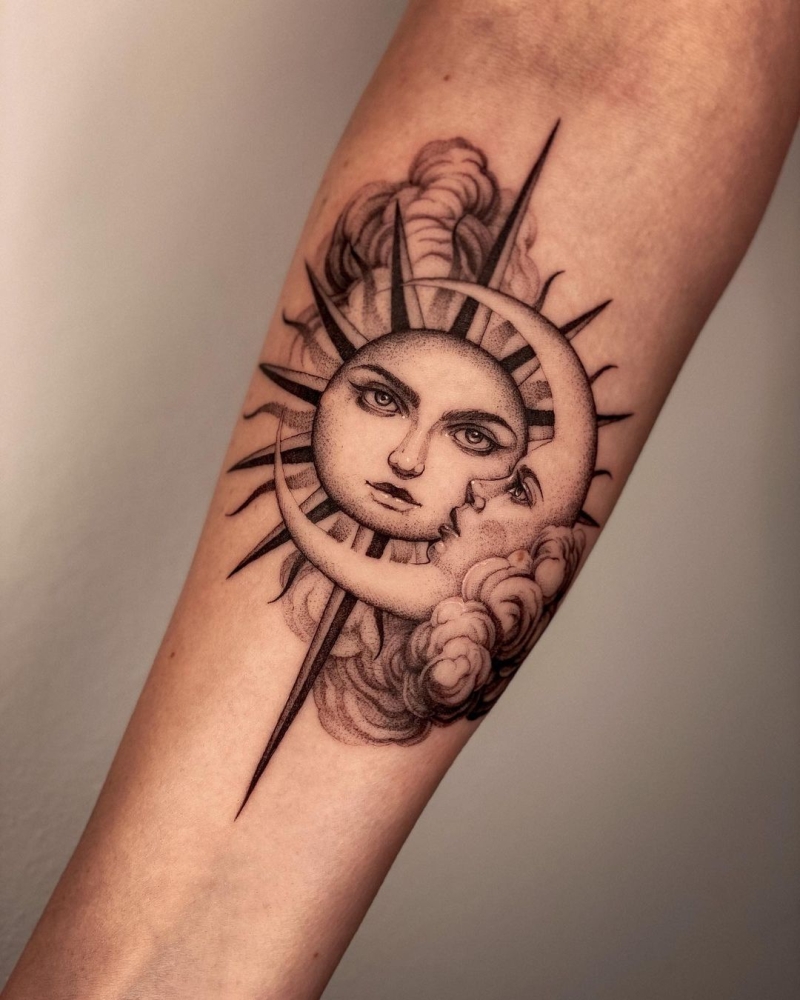 photo credit  © tattoo artist • Anka Kiełtyka • @lama_del_ray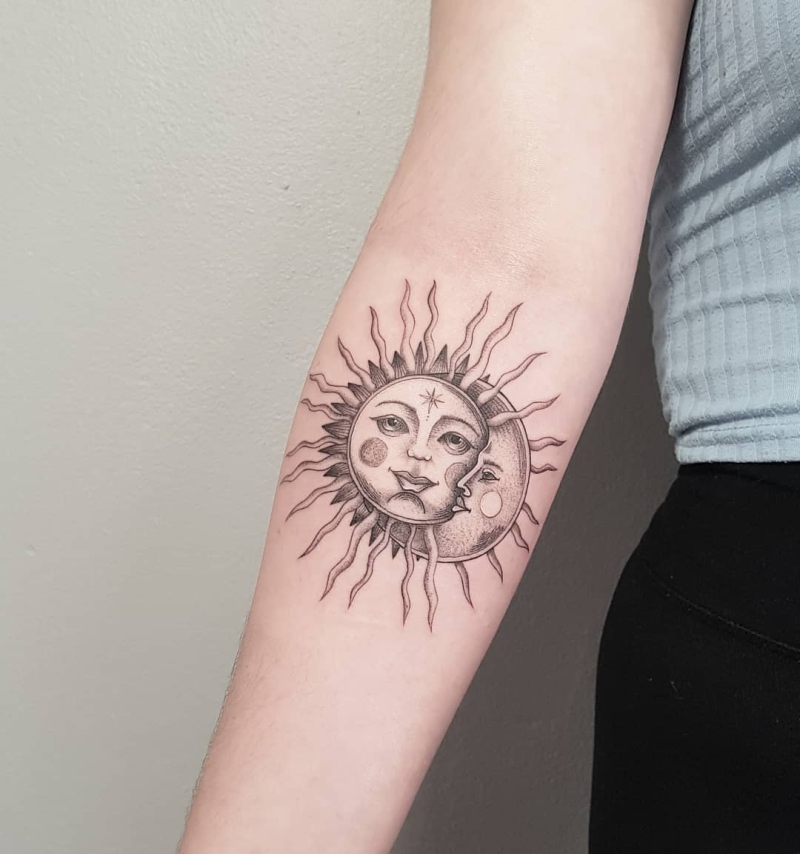 photo source  © tattoo artist • Andrew • @tatsbyandrew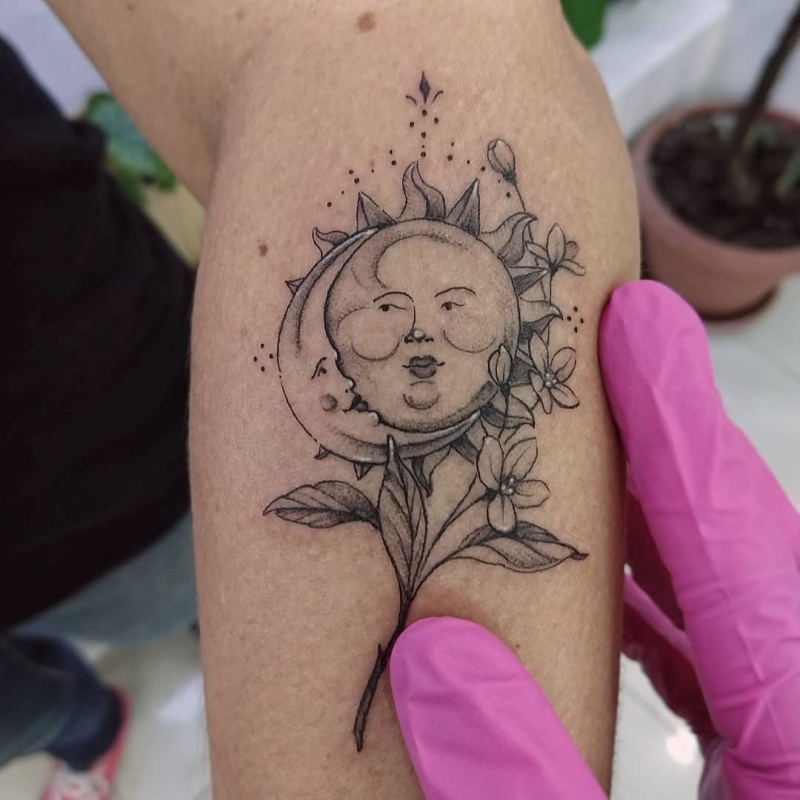 photo credit  © tattoo artist • Fany • @fany.ink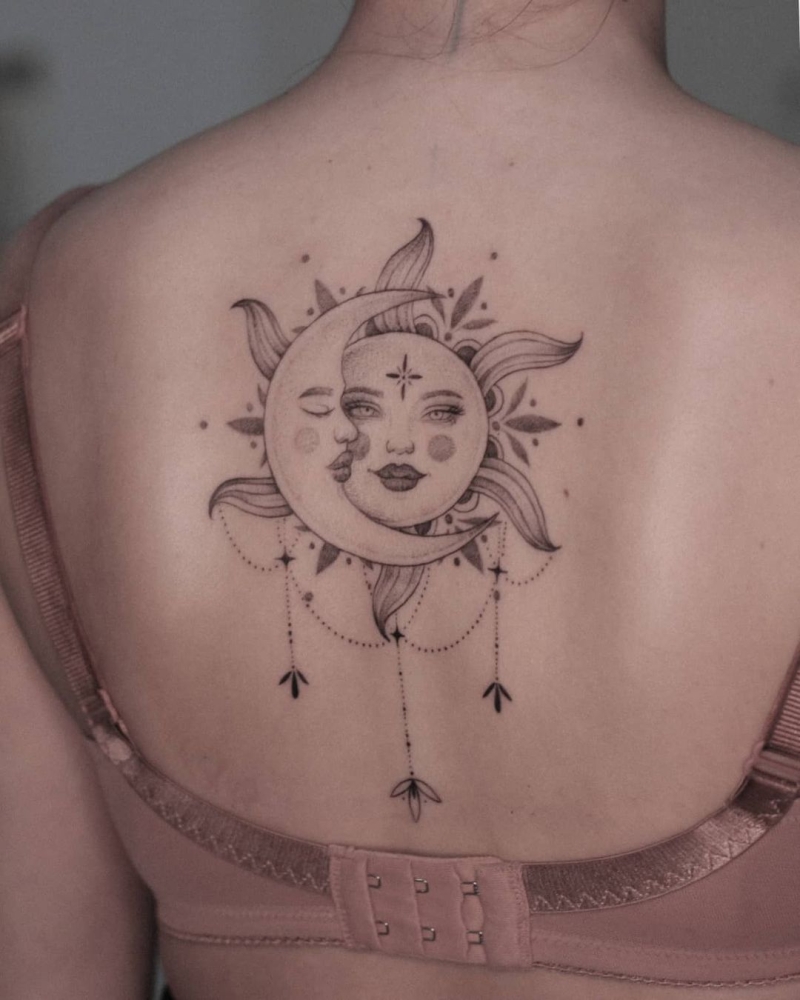 photo credit  © tattoo artist • Krysz  • @kryshink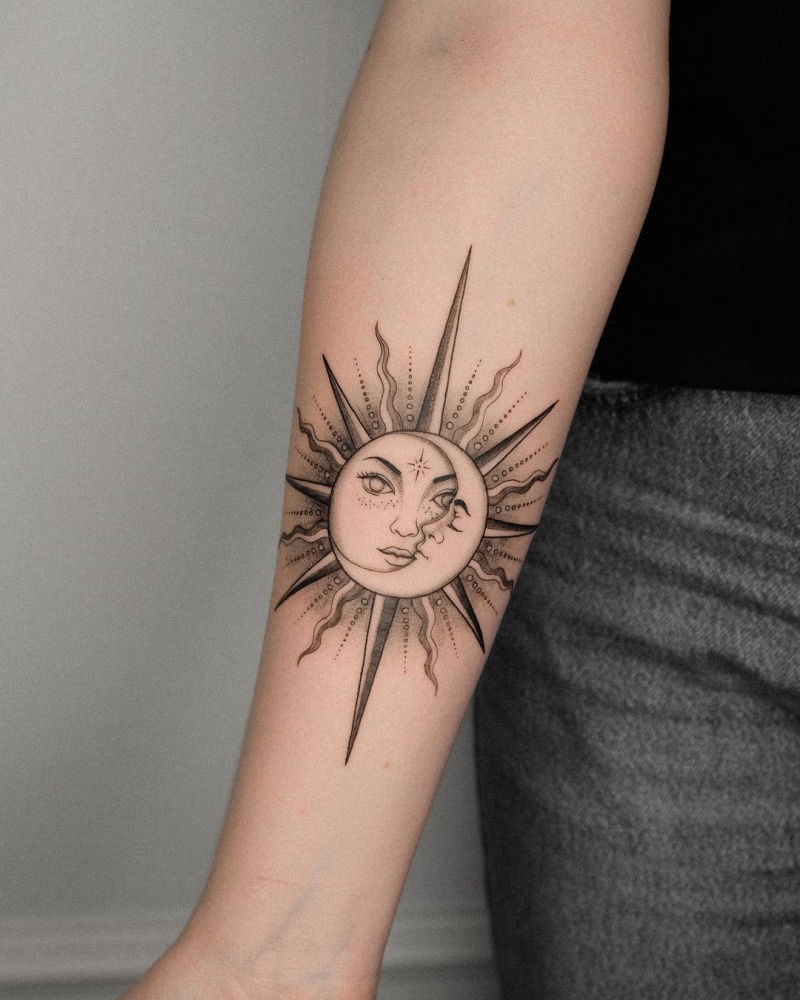 photo source © tattoo artist • @dima.inkart
Sun and Moon Tattoos For Couples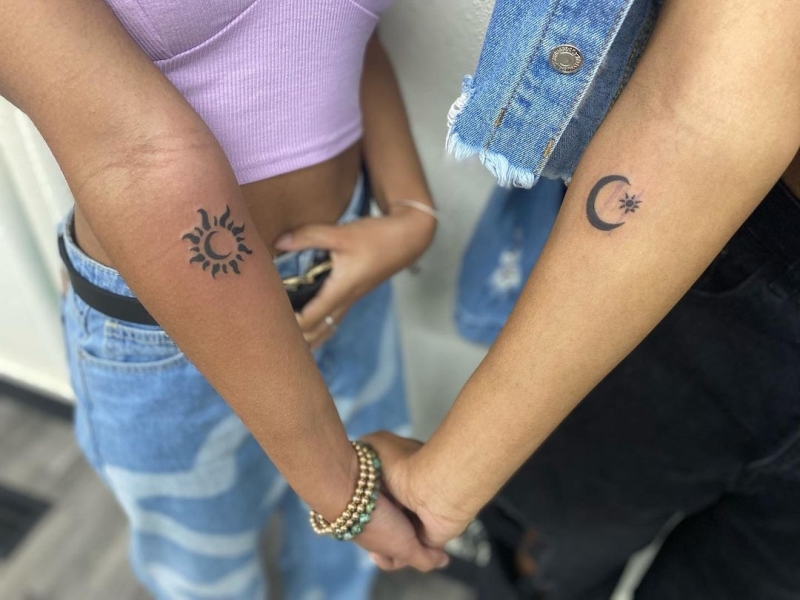 photo source © tattoo artist • Stella Luna {tia} • @stellalunaink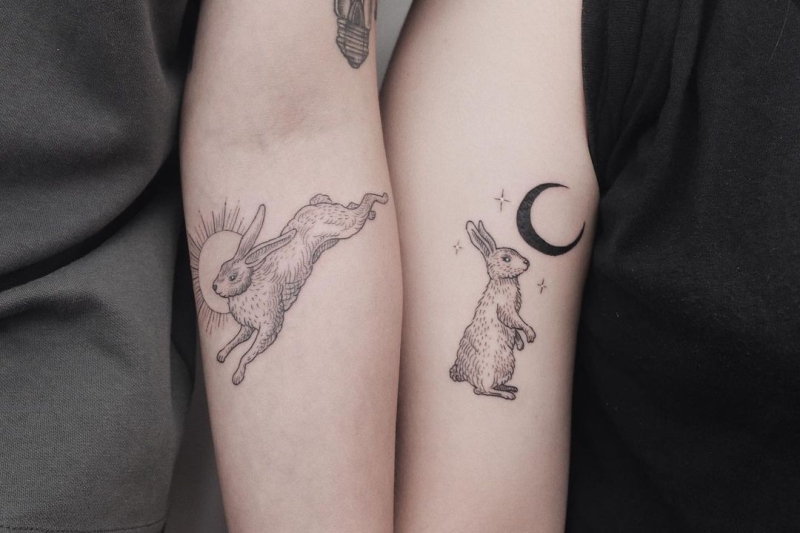 photo credit © tattoo artist • K e v i n • @pangspen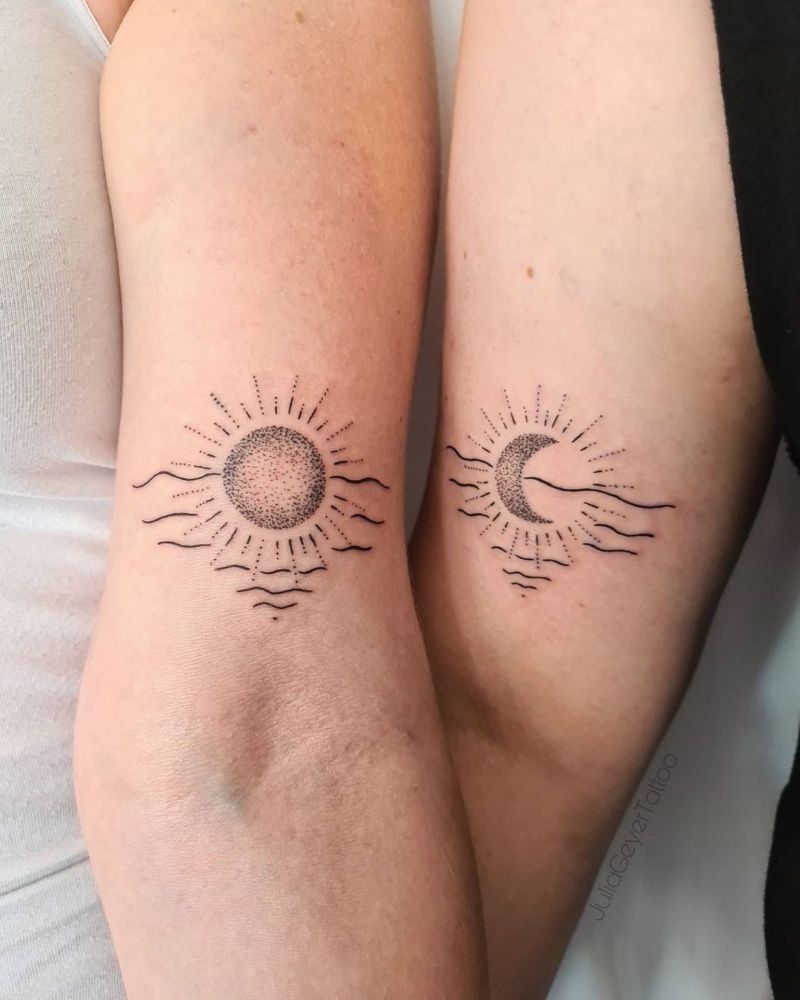 photo credit © tattoo artist • Julia Geyer Tattoo Ravensburg •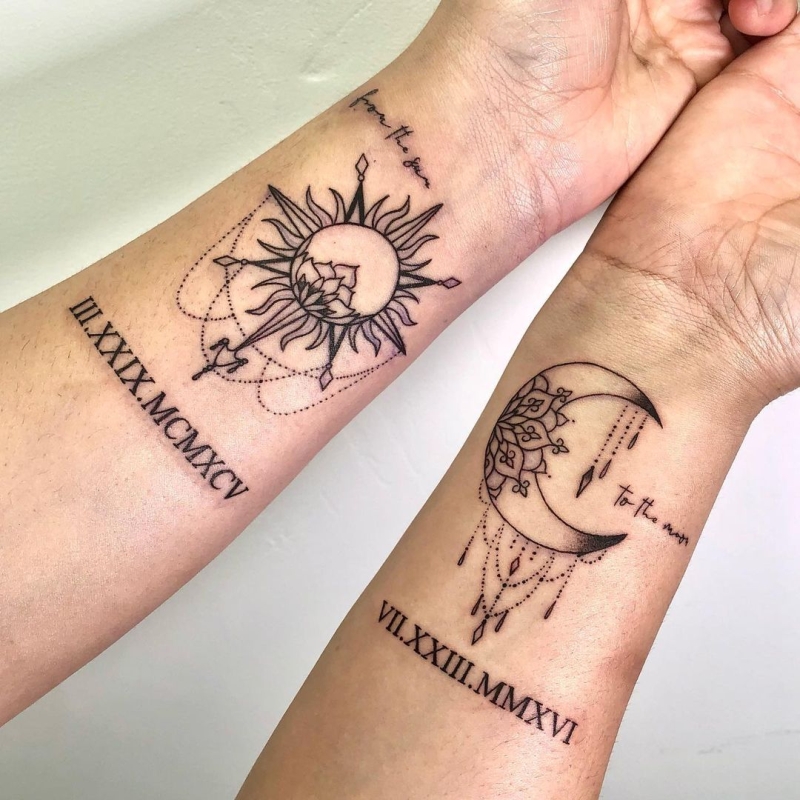 photo credit © tattoo artist • Fernando Andrade Jr  • @fernxndojrtatts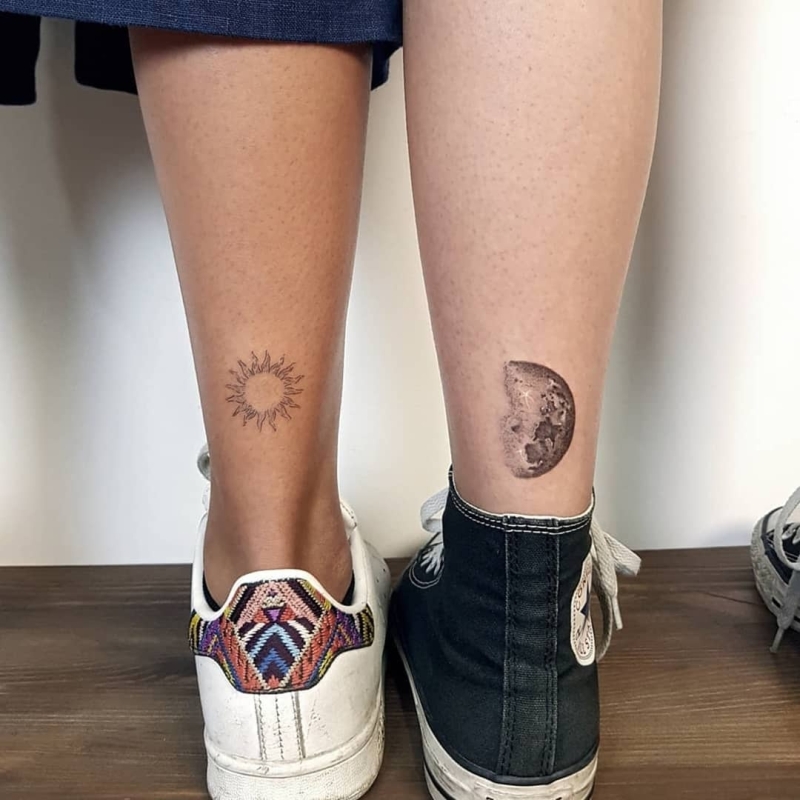 photo credit © tattoo artist • Vasıf Daniel Kahraman • @by_vas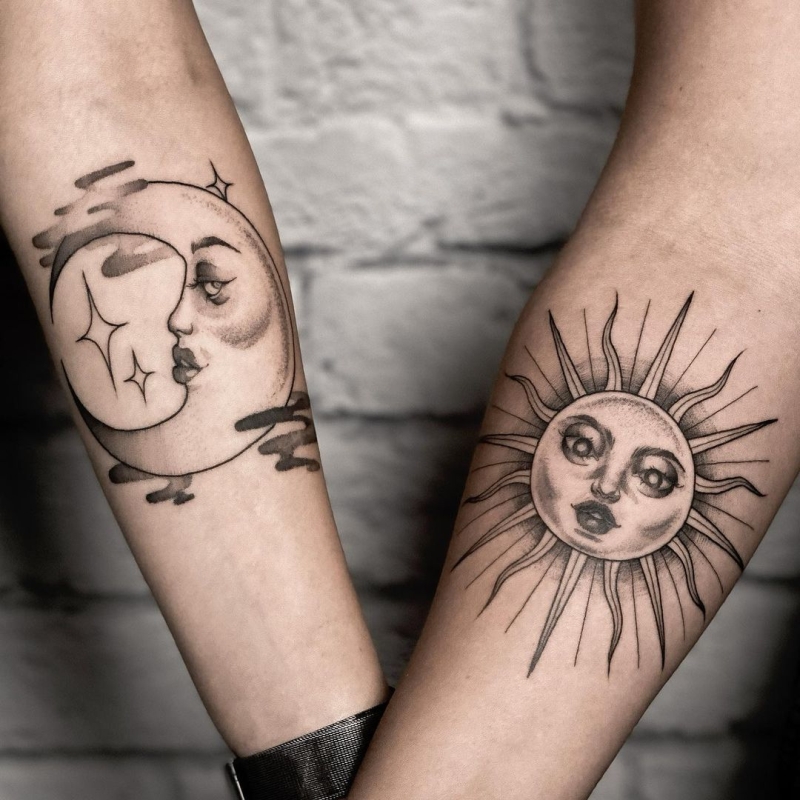 photo credit © tattoo artist • ?????? • @g.yawny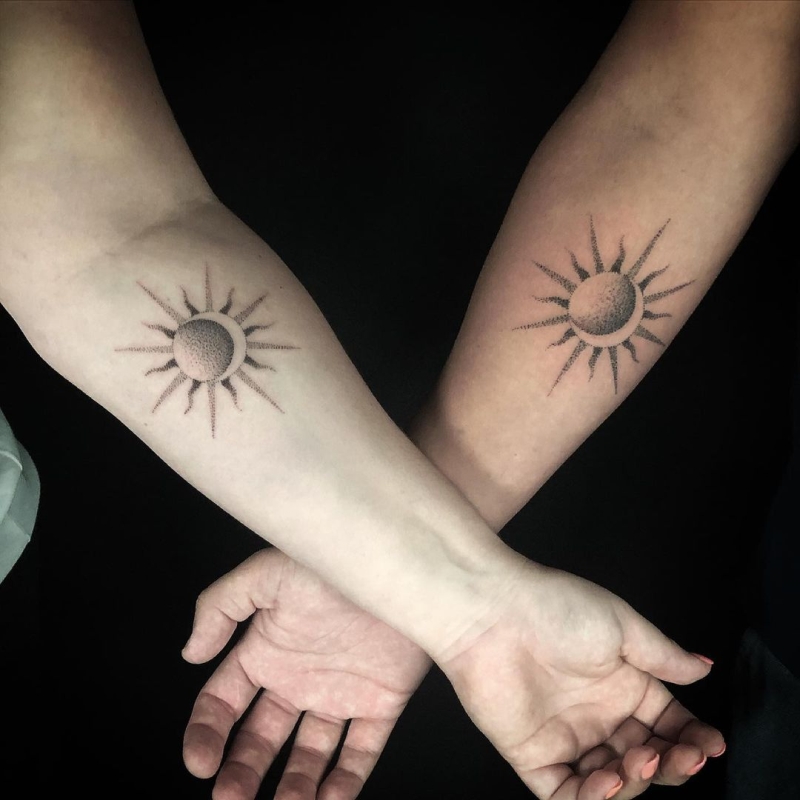 photo source © tattoo artist • Spoony • @spoonytattoos



Sun and Moon Tattoos For Sisters Or Best Friends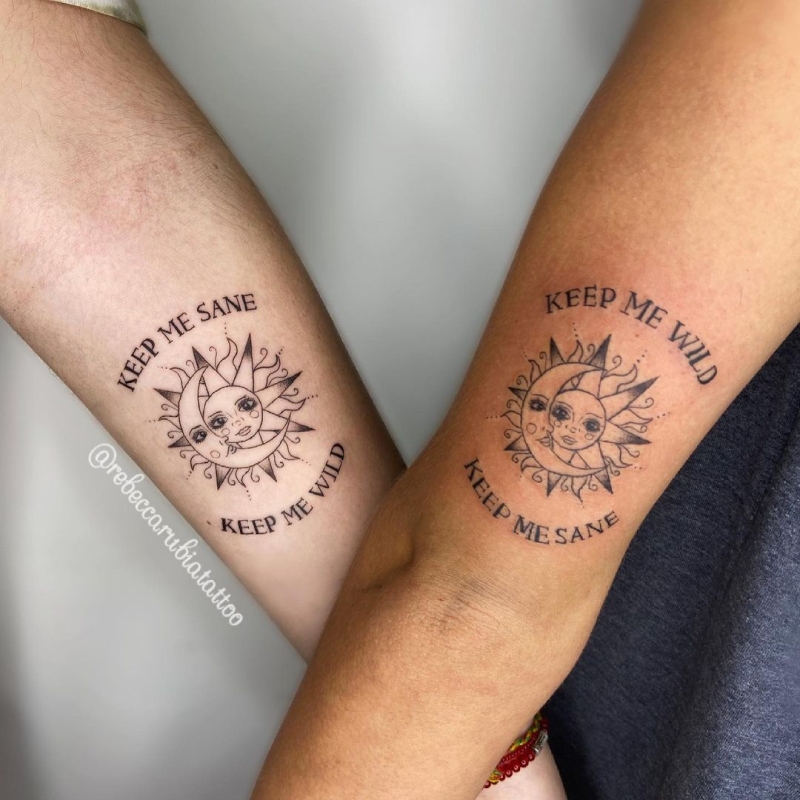 photo credit © tattoo artist • Rebecca Rubia • @rebeccarubiatattoo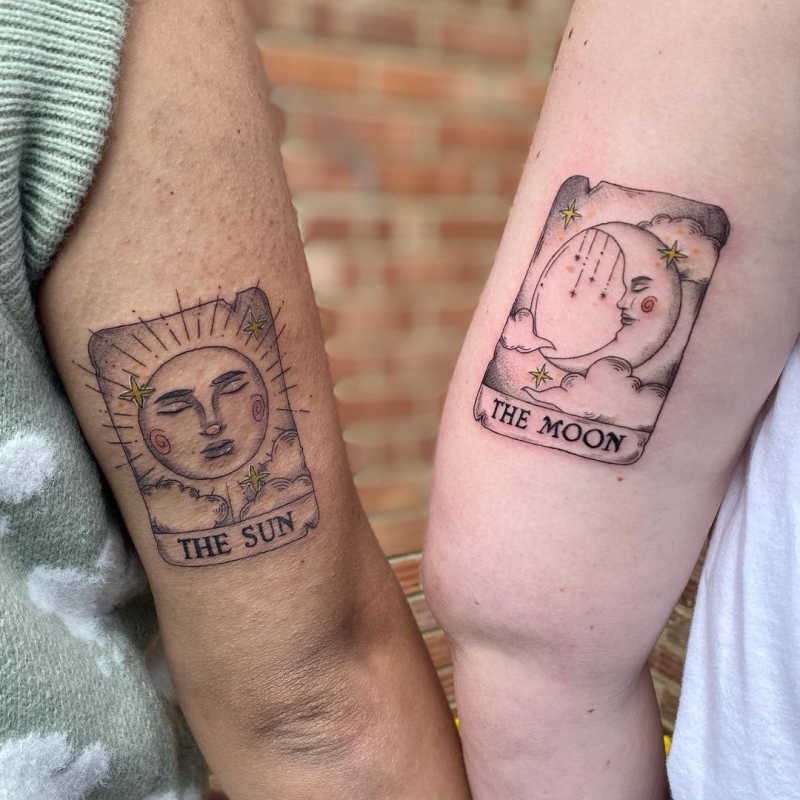 photo credit © tattoo artist @takko.san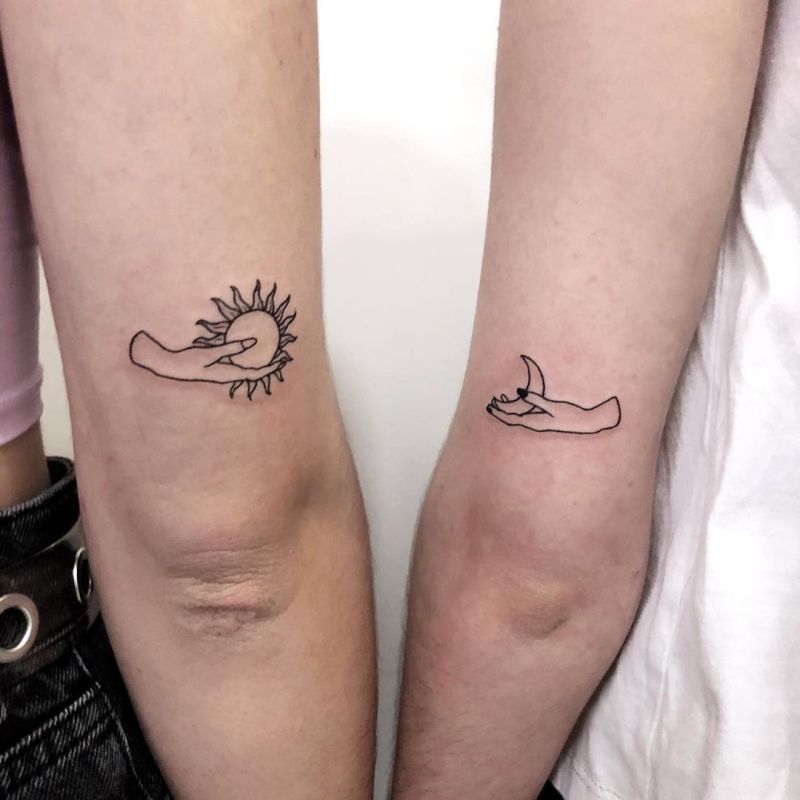 photo credit © tattoo artist • CPH • @cphtattoo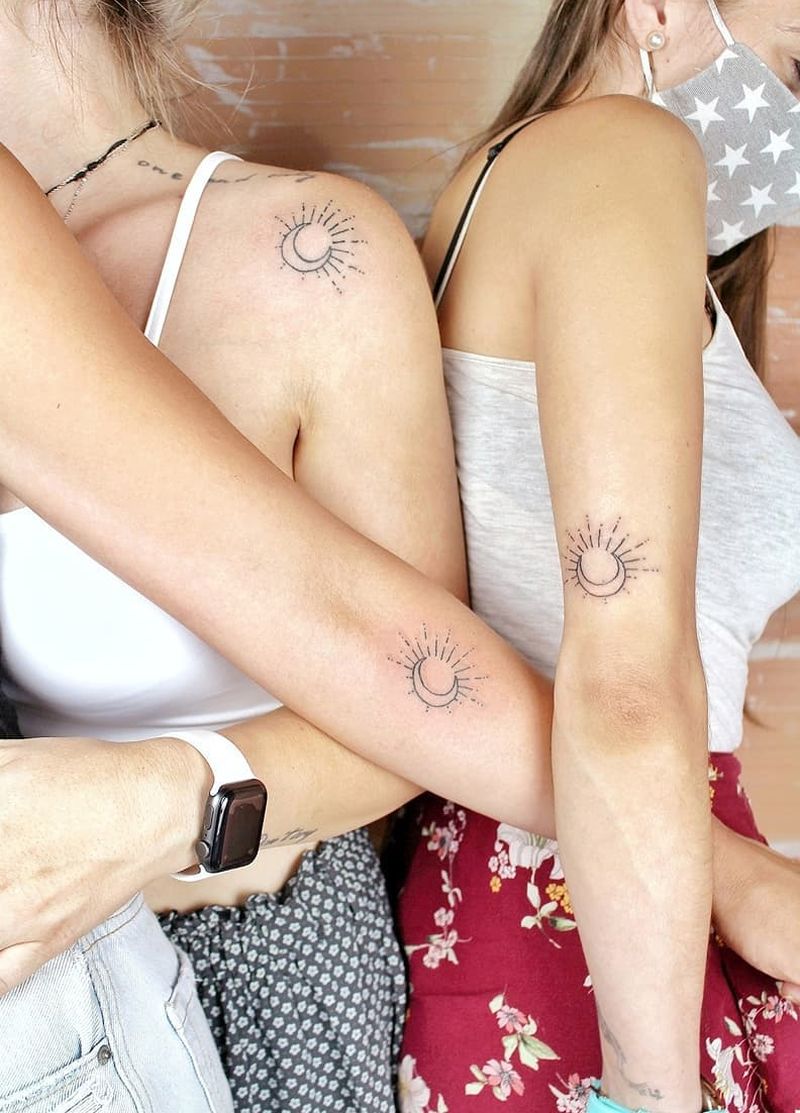 photo credit © tattoo artist @amarinvi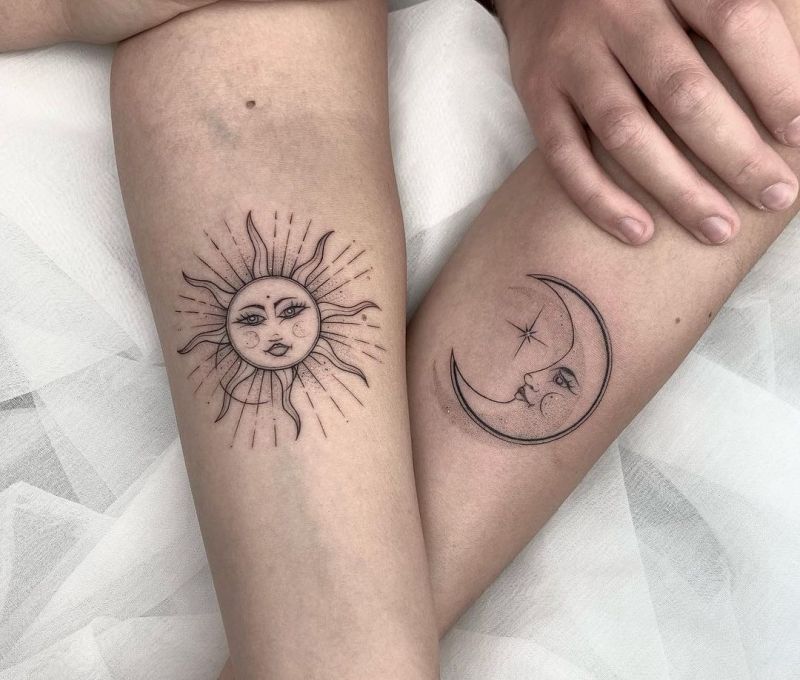 photo credit © tattoo artist • P A N N I • @pannipix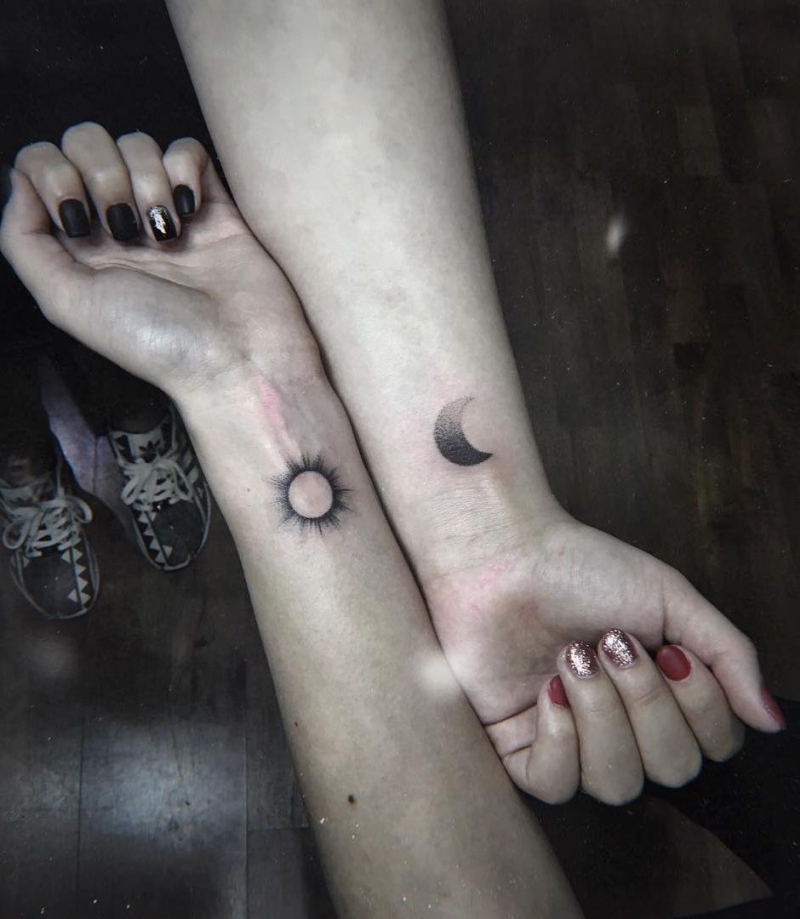 photo credit © tattoo artist • Vera Rupf • @veronikarupf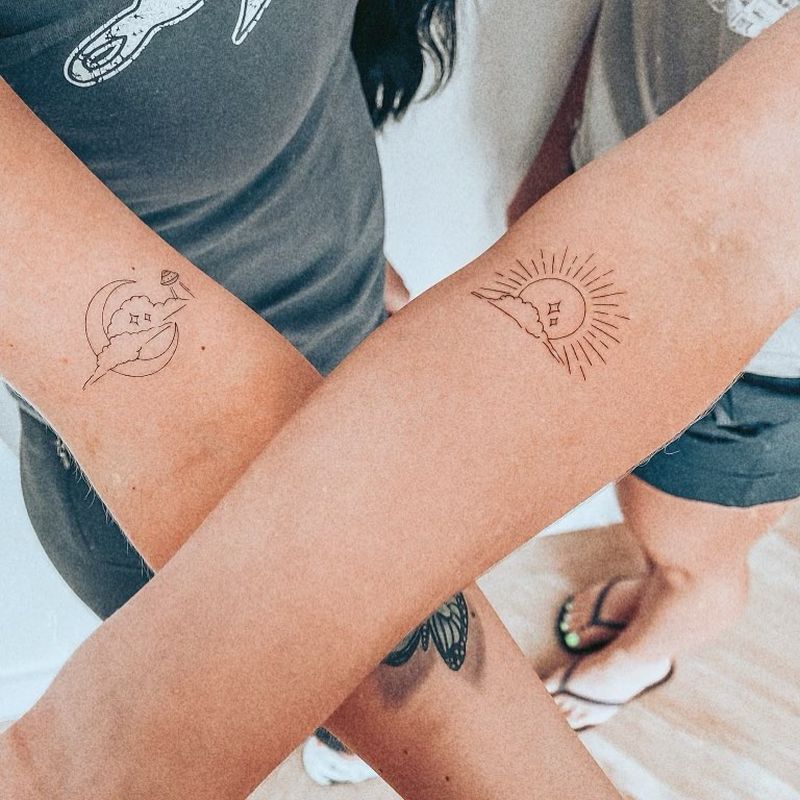 photo credit © tattoo artist • Lexi Berger • @lexxibergger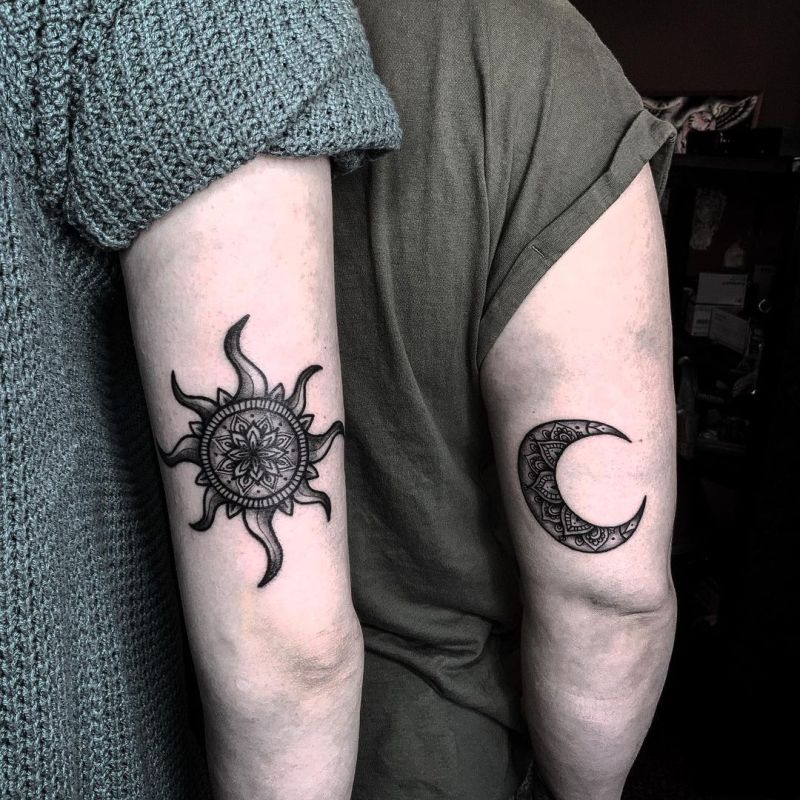 photo source © tattoo artist • Maria Salonen • @mariasalonentattoo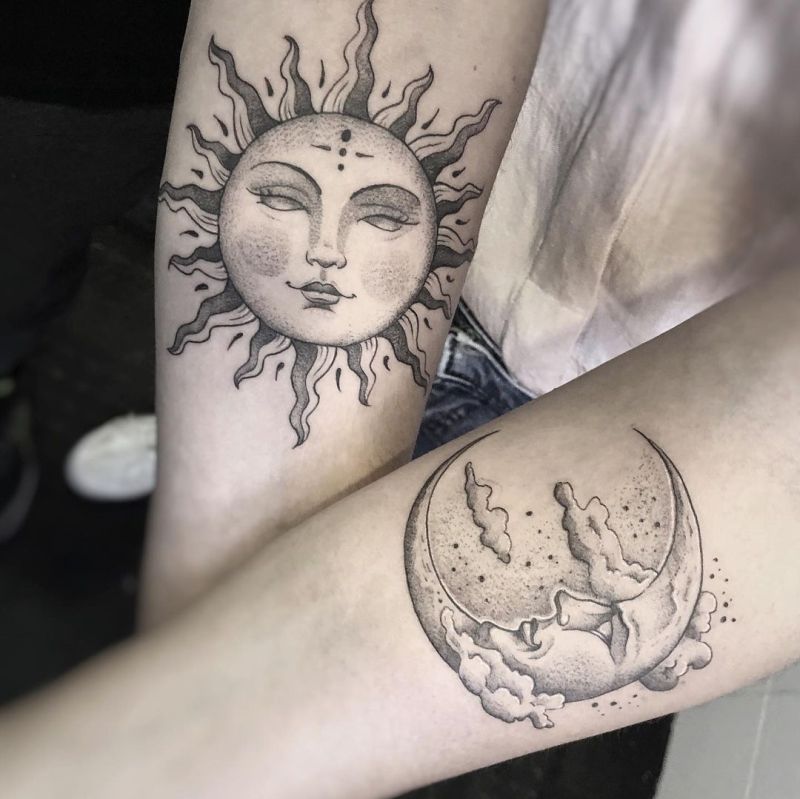 photo credit © tattoo artist • @bonattihousetattoo •
Check out our roundup of amazing tattoo artists from around the world for more ink inspiration:
• Beauty Lies In Simplicity: Minimalist Animal Tattoos Created At Sol Tattoo Parlor
• Painterly Colorful Tattoos by A.D. Pancho
• Jun Cha Creates Beautiful Hyper-Realistic Tattoos That Will Leave You Stunned
• Bumpkin Tattoo Studio, a Great Place to Get Colorful, Cartoonish Tattoos
• Vikings tattoos by Peter Walrus Madsen, a Mash-Up of Nordic Folk Art and Geometry