Deborah Genchi Creates Incredibly Versatile Tattoos
Tattoos are a beautiful form of art and those of you who love getting inked, know how important it is to have the right person doing it. There are so many artists that choosing between them can be overwhelming, especially when you're looking for a piece that will last a lifetime. Depending on what kind of ink you're after — from realistic works to watercolor, geometric, one line tattoos, and more — choosing the right artist is important. Regardless of what you're looking for, the Italian tattoo artist Deborah Genchi will have you covered. You'll fall in love with her incredibly versatile tattoos.
Deborah Genchi kills it in a number of different tattoo styles!
The works of artist Deborah Genchi can be described in all manner of ways, mainly because she's so damn good at a variety of styles but if one word was to describe them it would be awesomeness. Artists who are all-rounded like Deborah are rare, yet they are invaluable to the tattoo industry, bringing the body art to new heights. While it seems that Deborah hasn't settled into a style of her own yet, she has the ability to give each and every client of hers exactly what they want due to the wide variety of styles that she is proficient in. She works her magic in Bari's tattoo studio called DebrART Tattoo Studio.  Keep scrolling and you'll soon be so impressed by Deborah's work that you'll want a piece of your own from her.
Watercolor tattoos by Deborah Genchi
Deborah is an amazingly versatile artist able to produce a range of styles – she's incredibly proficient with watercolor works. Yet what we really like, is how she's able to mix the watercolor elements with geometrical touches.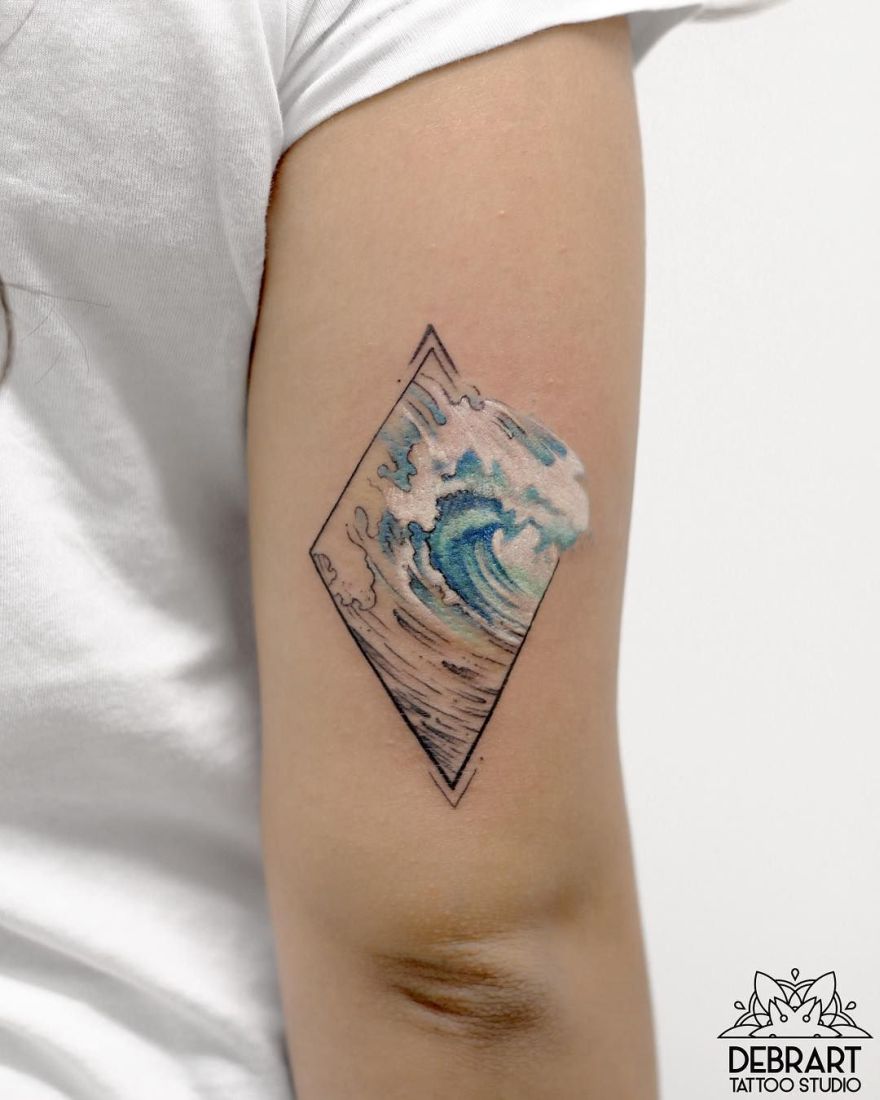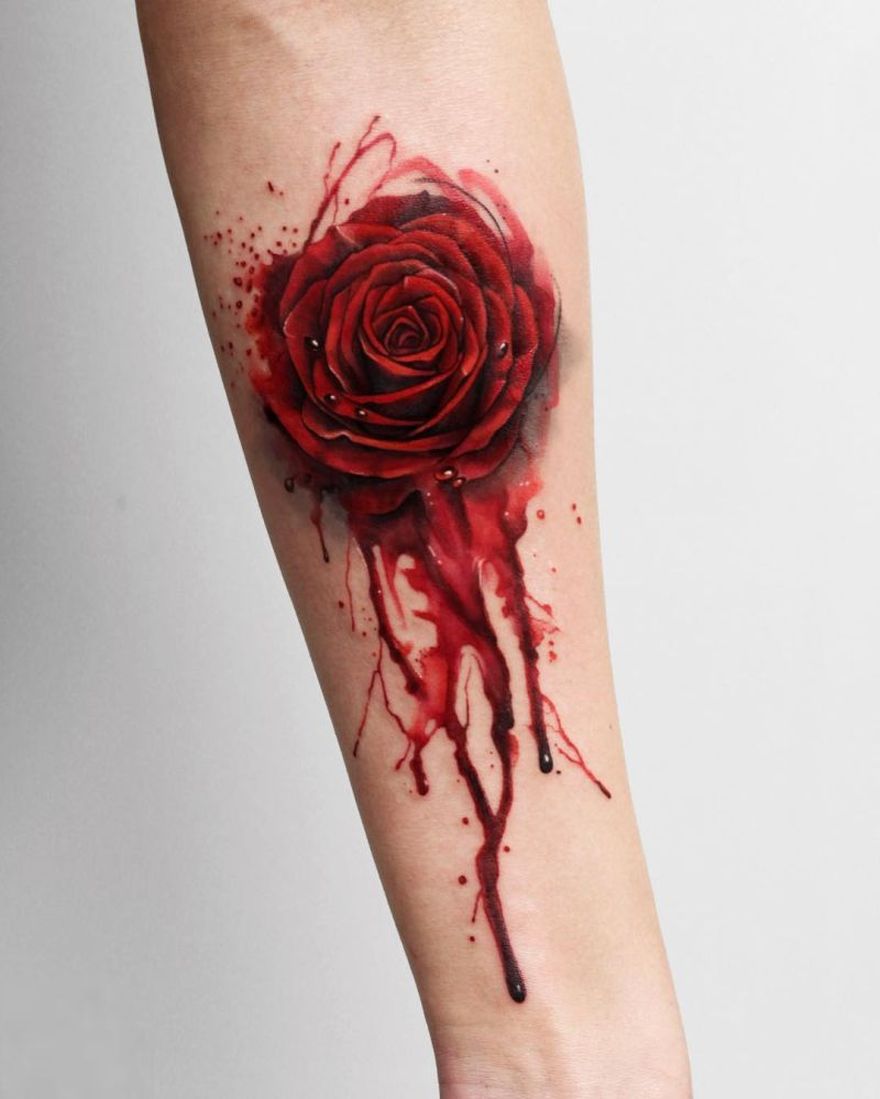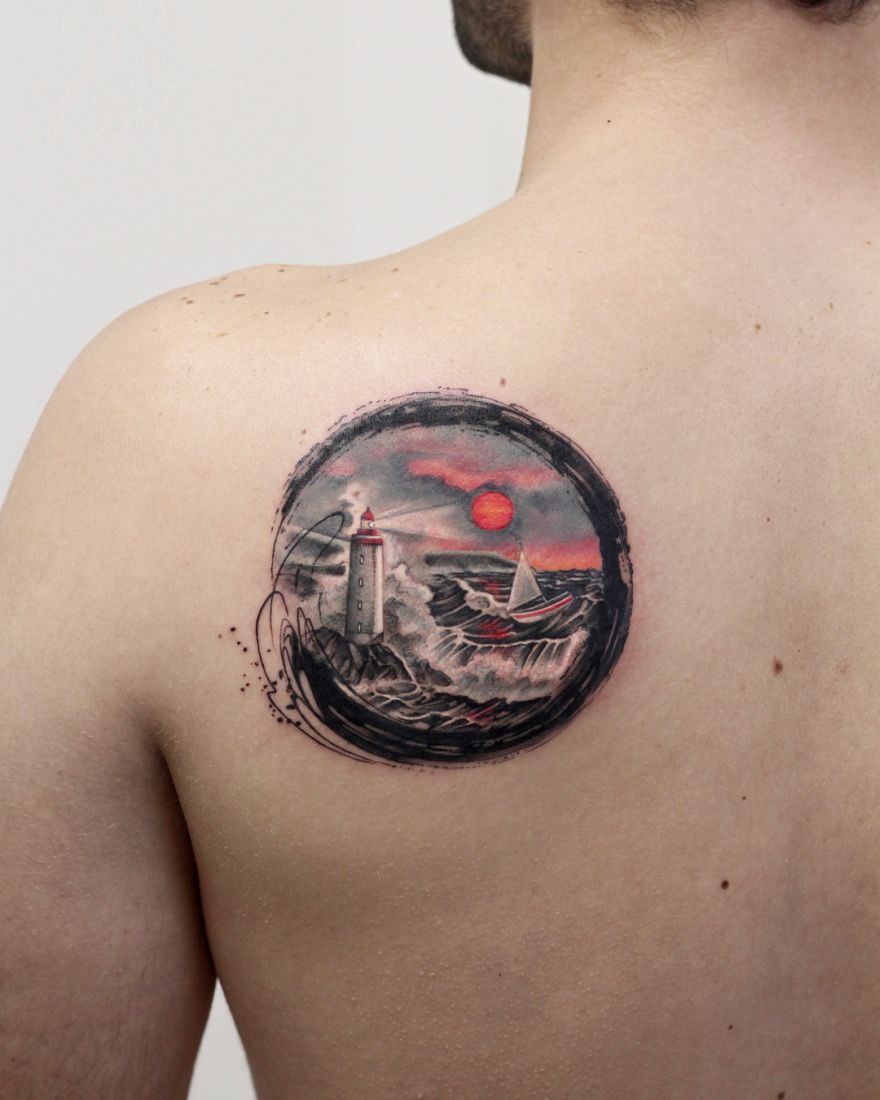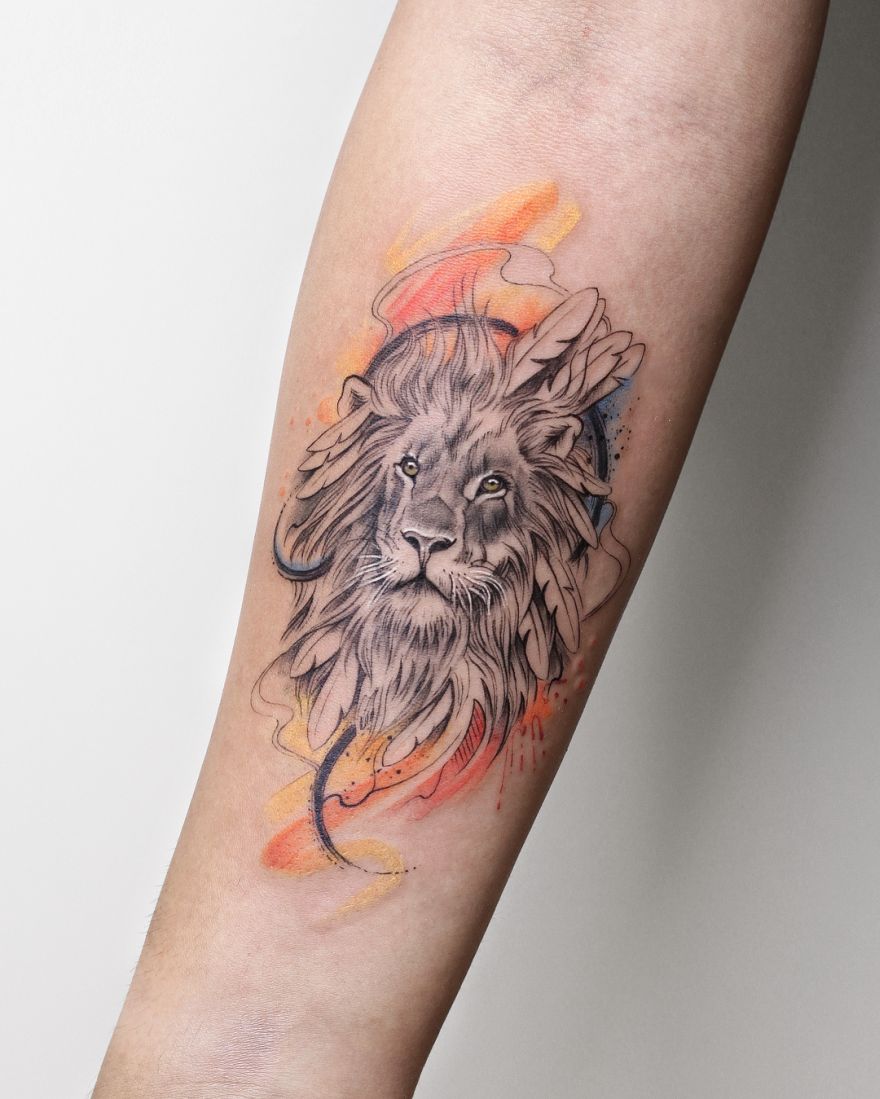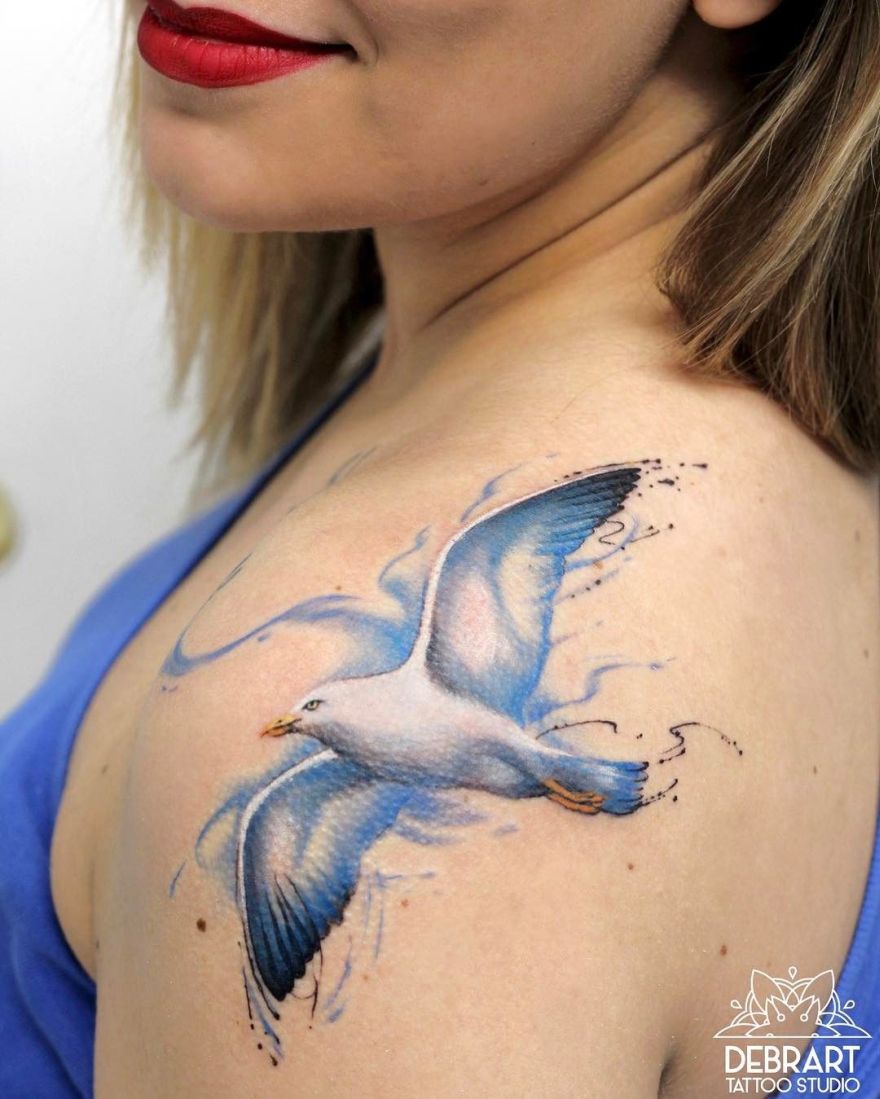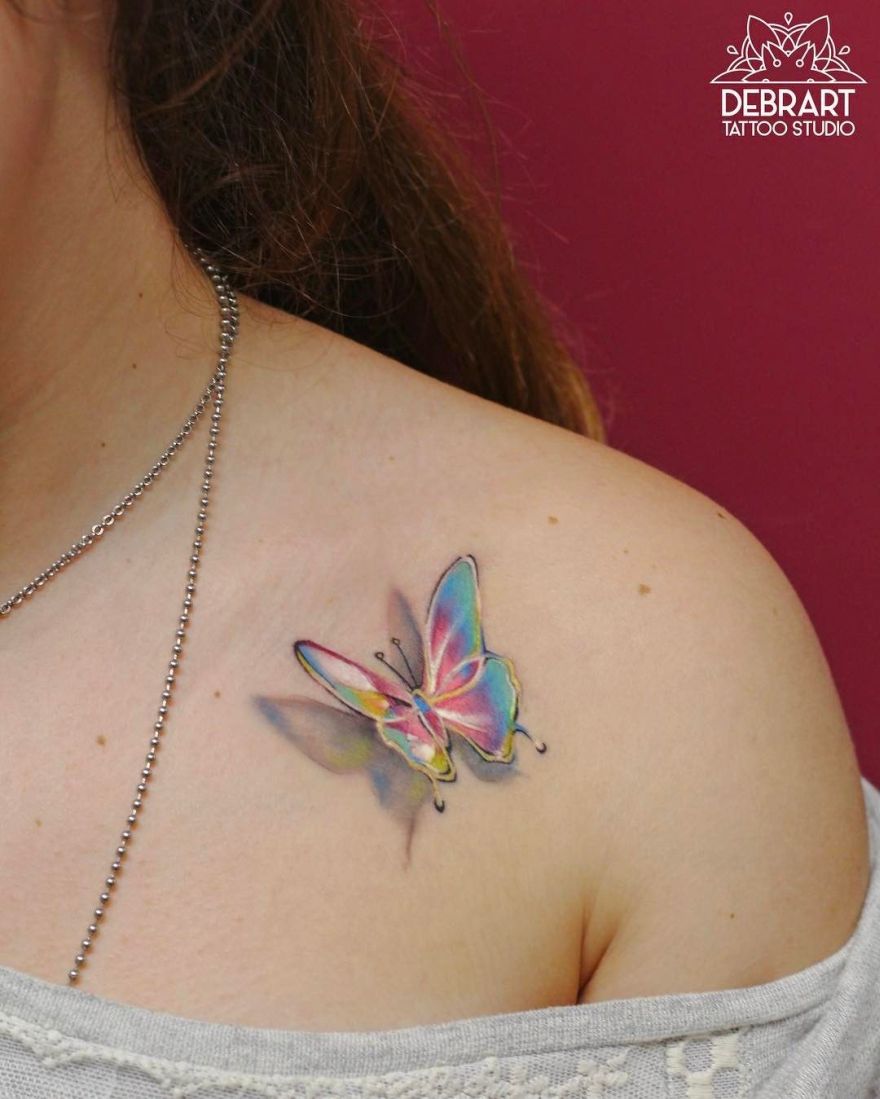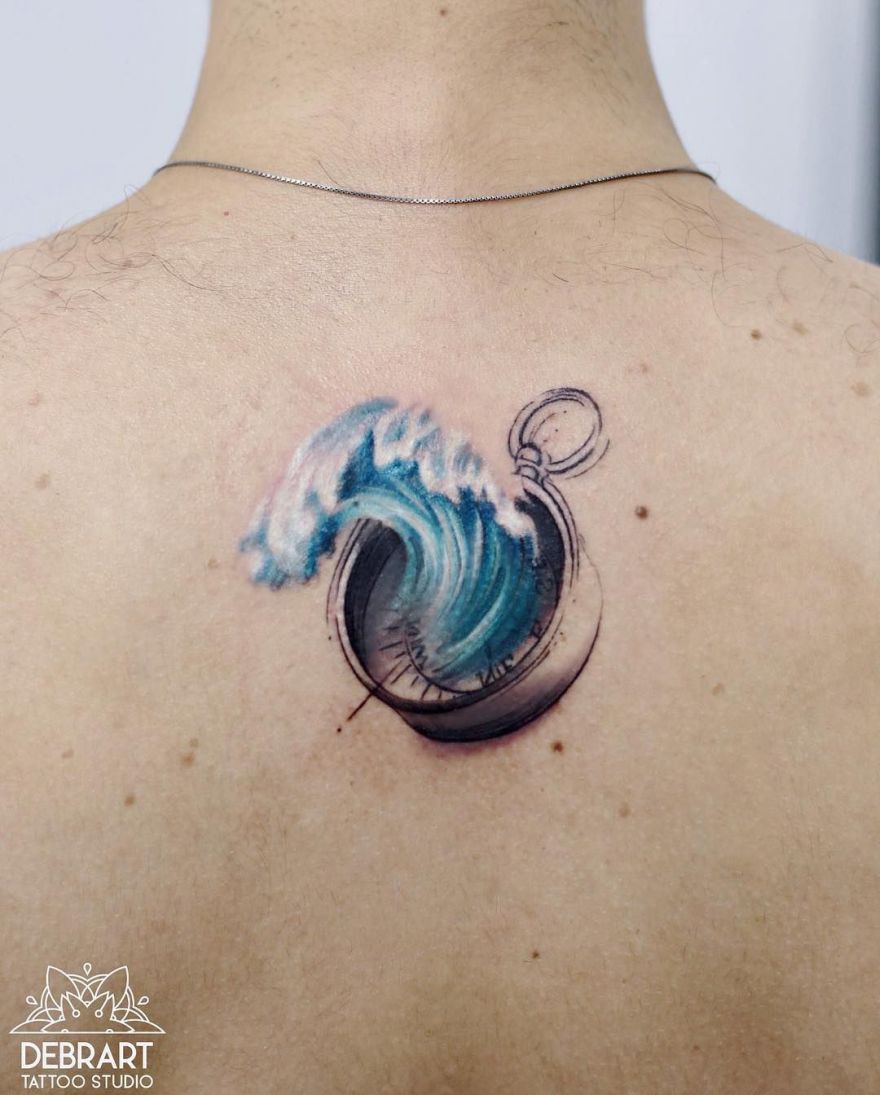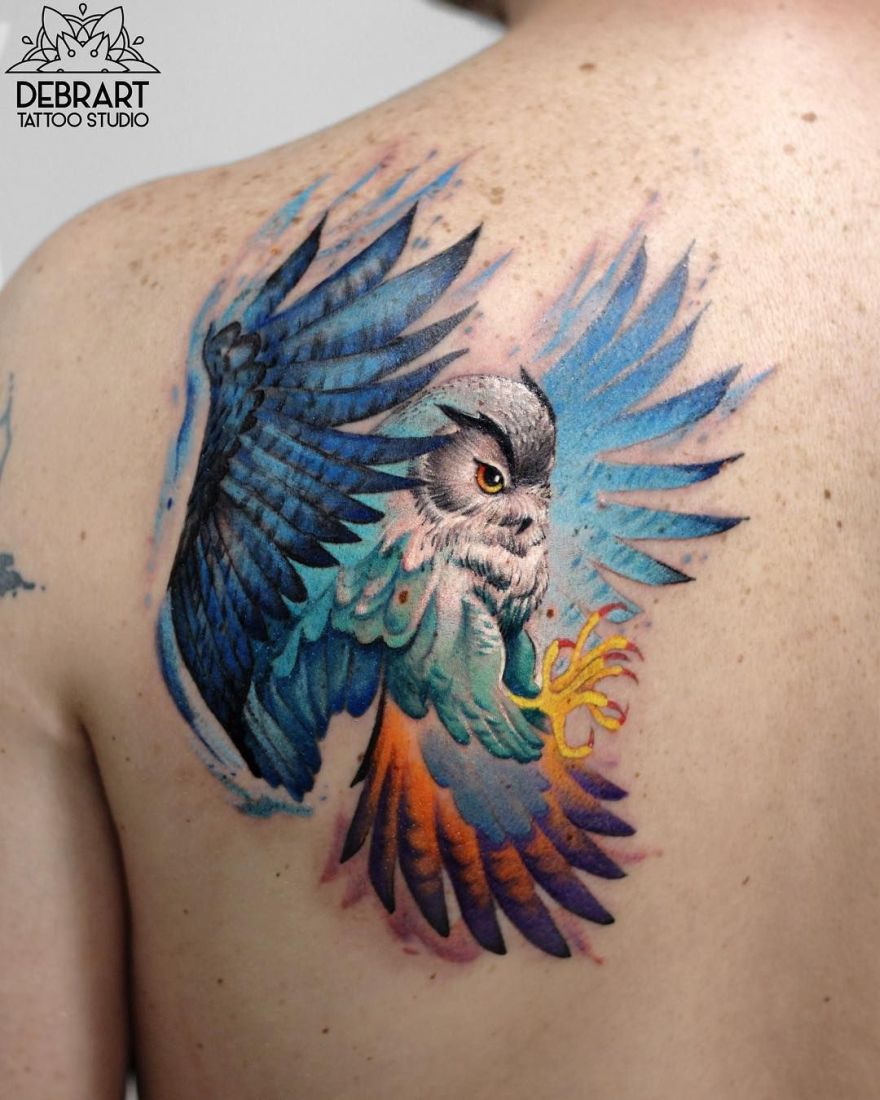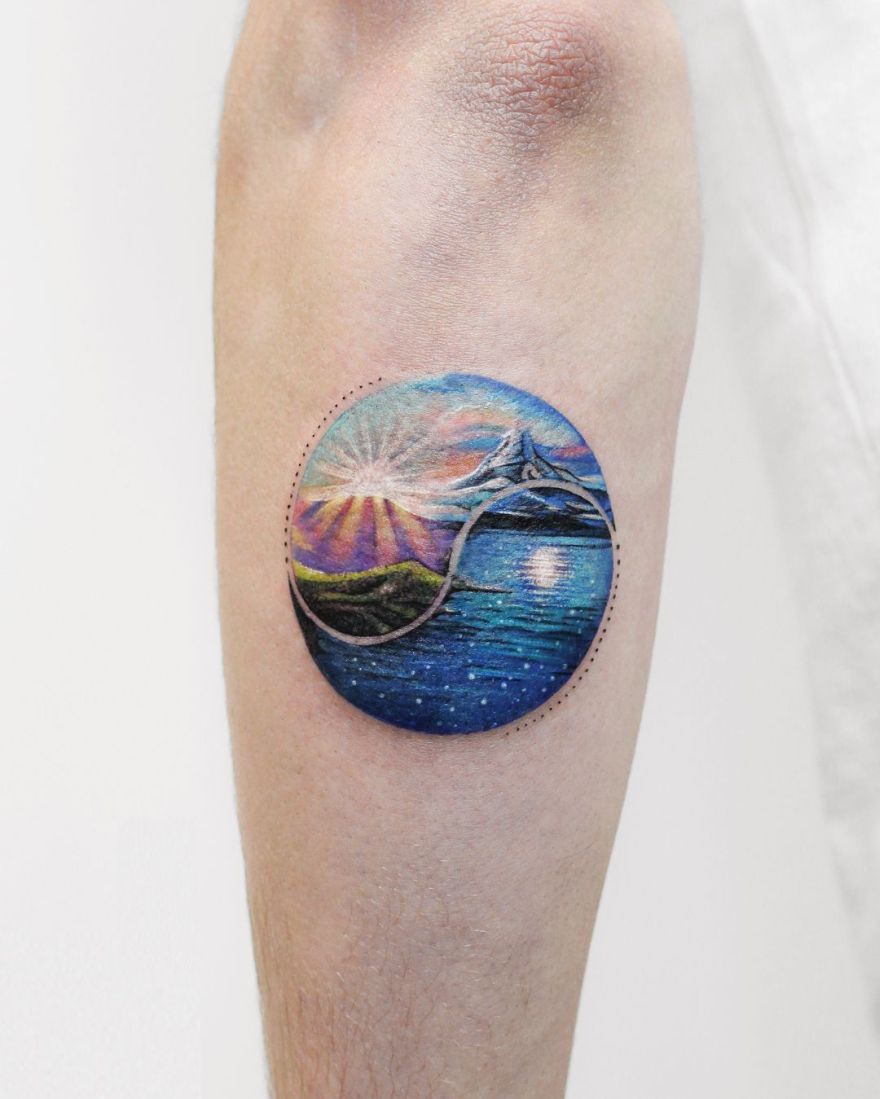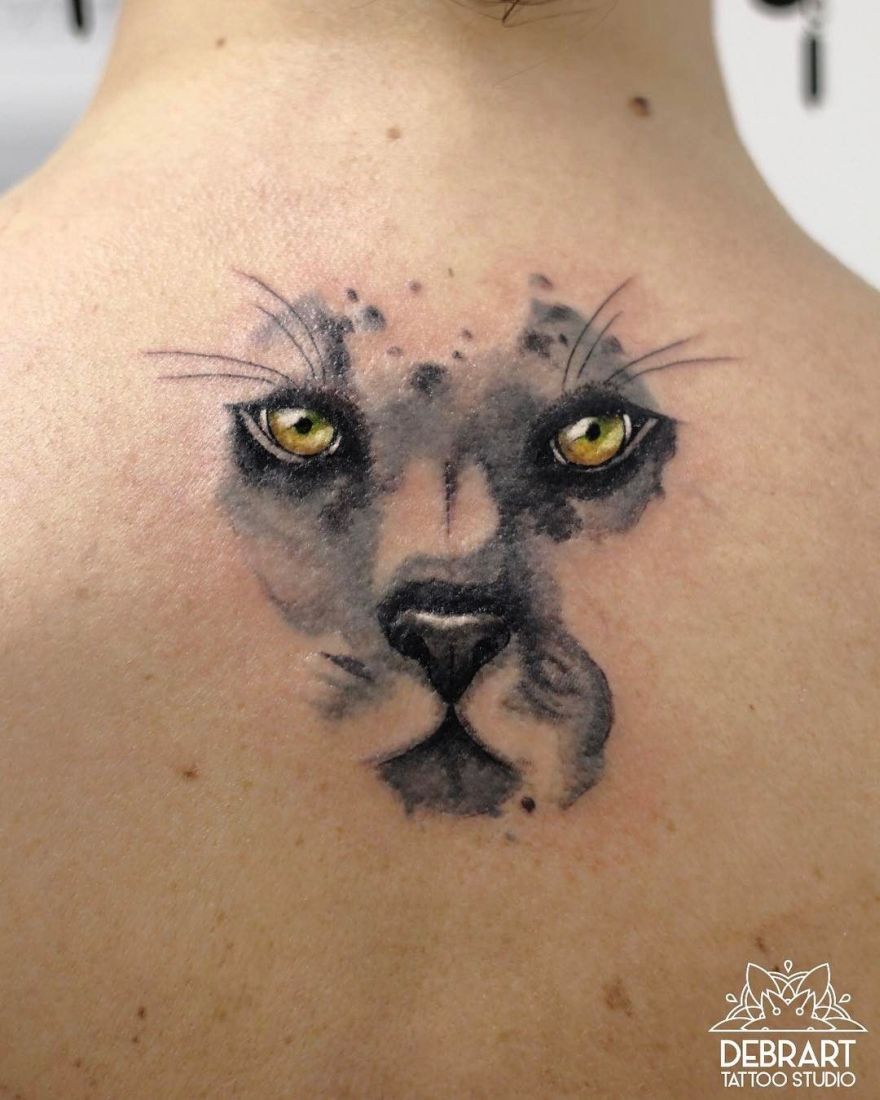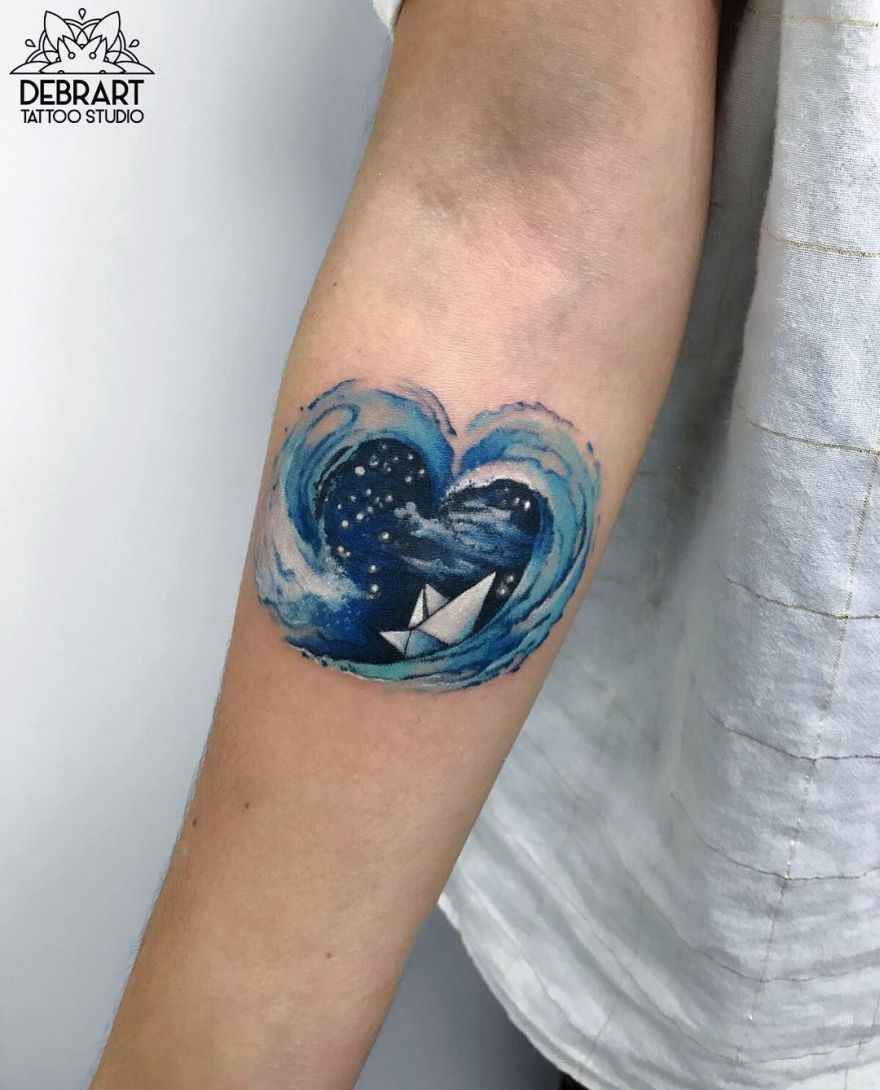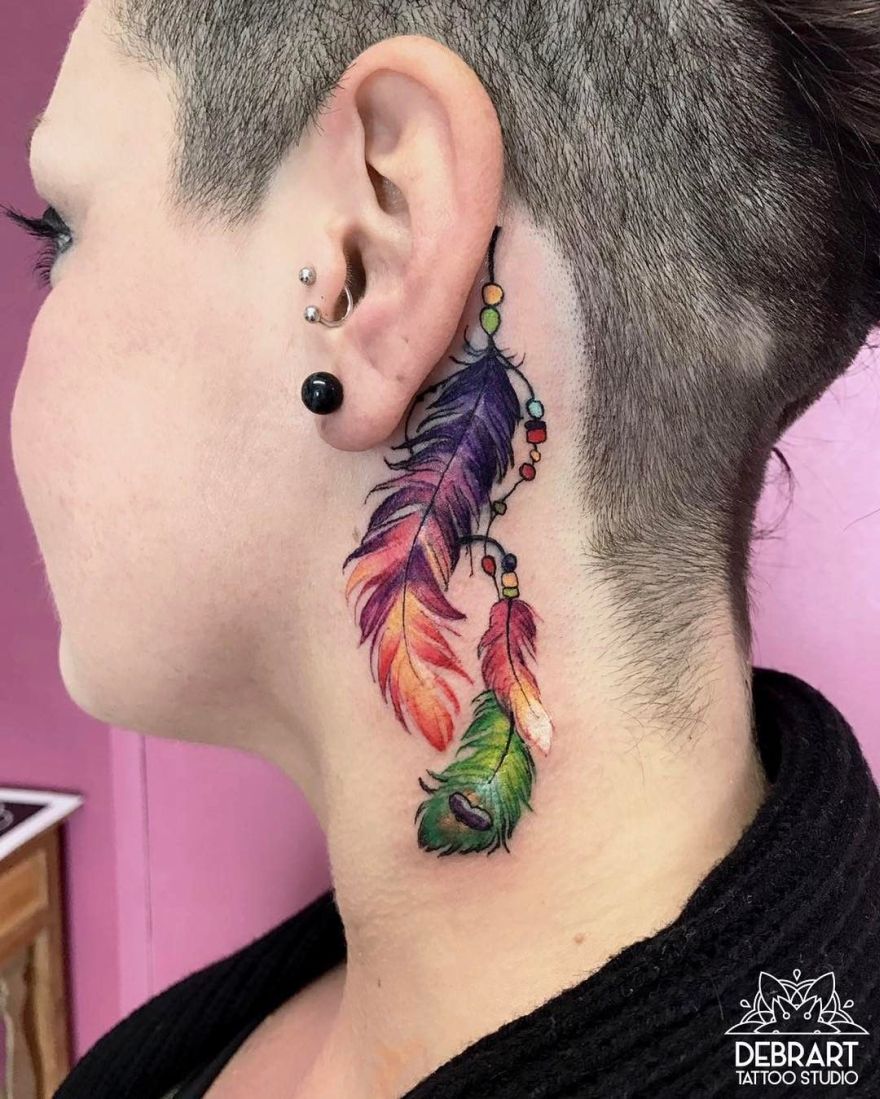 Botanical tattoos
Deborah creates gorgeous floral tattoos that come in all sorts of shapes, sizes, and styles. Delicate, nostalgic flowers and plants, are inked with the precision of nature illustrations.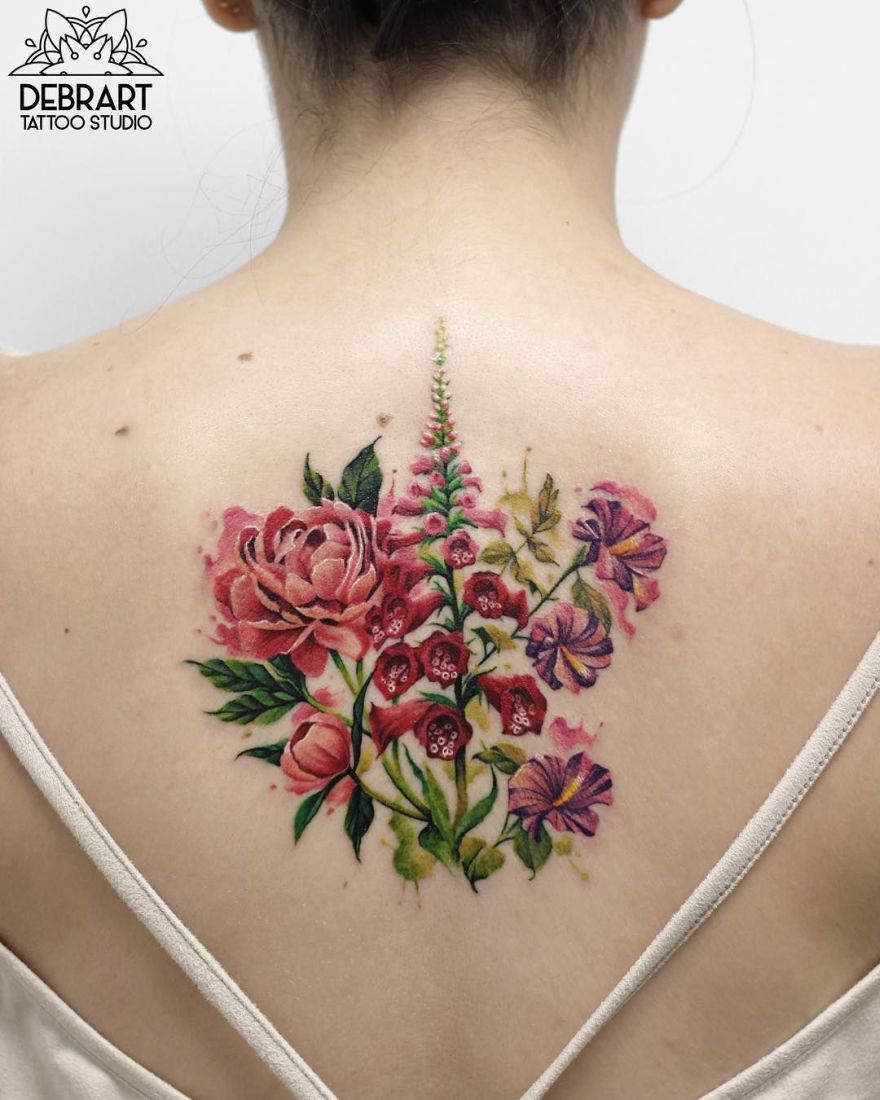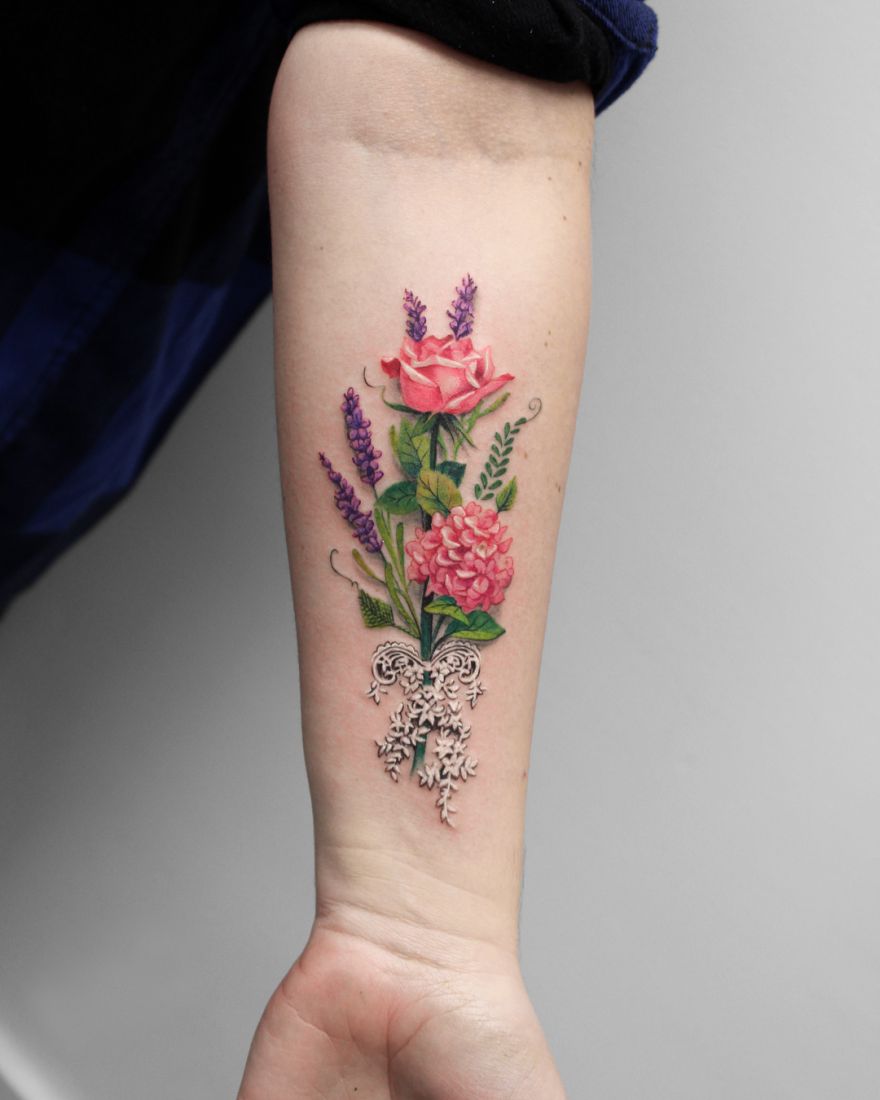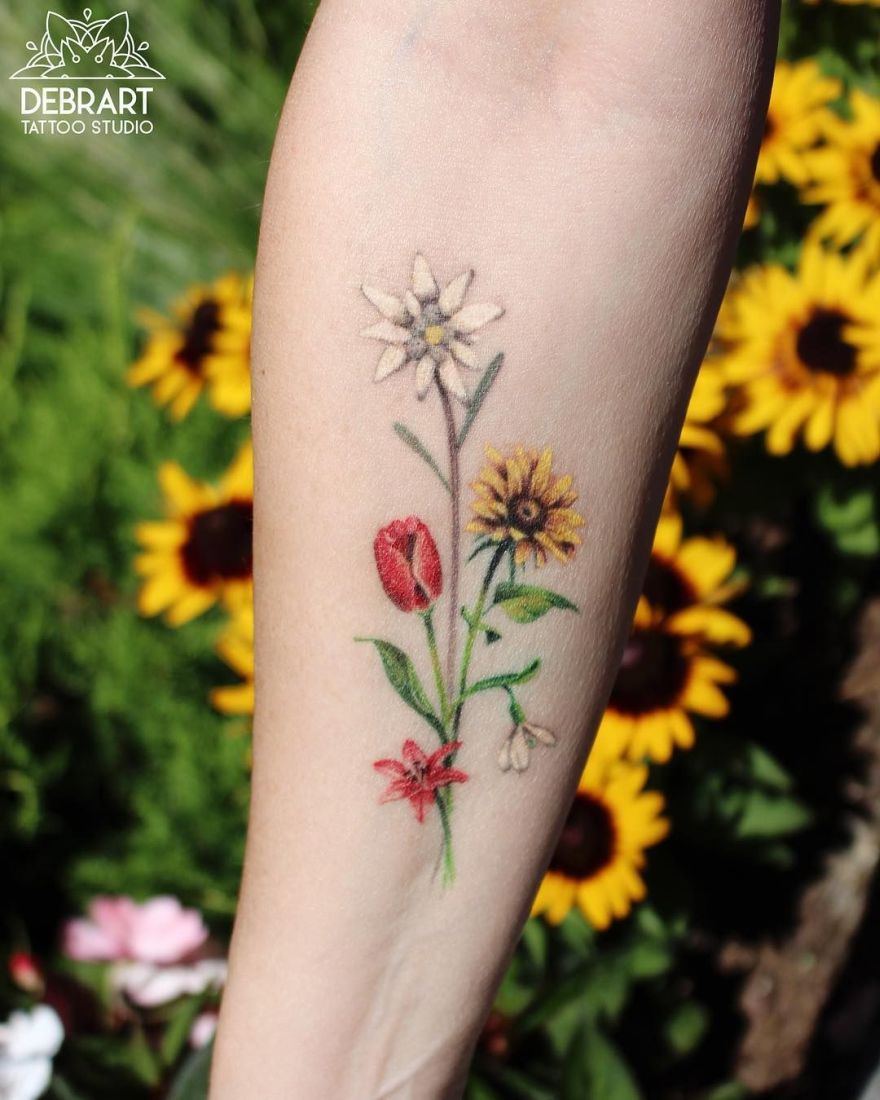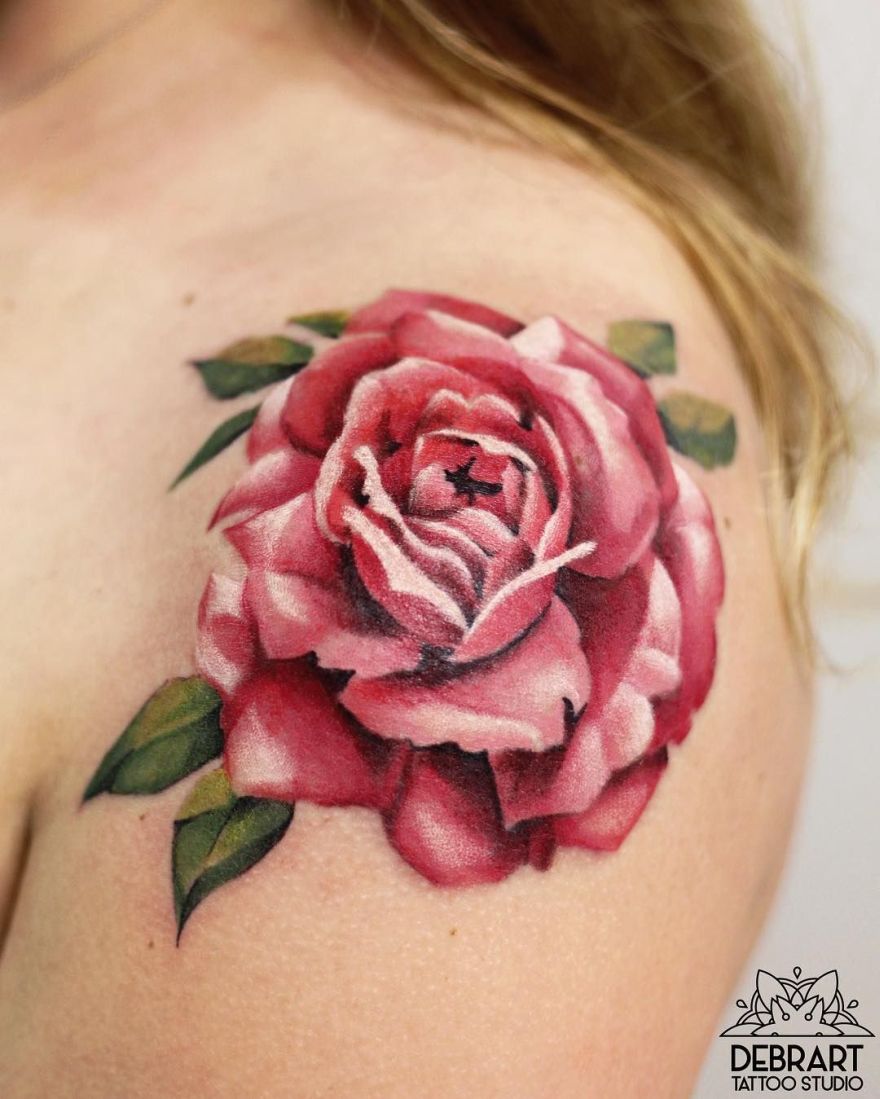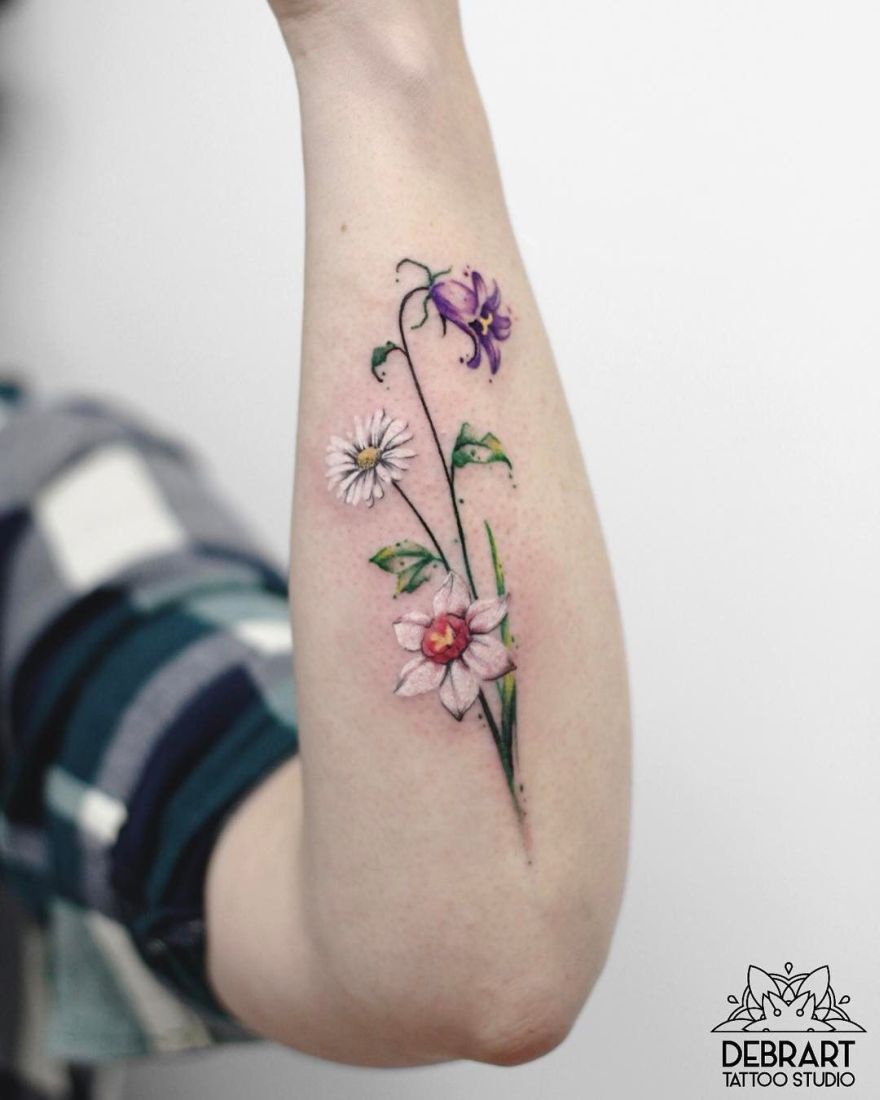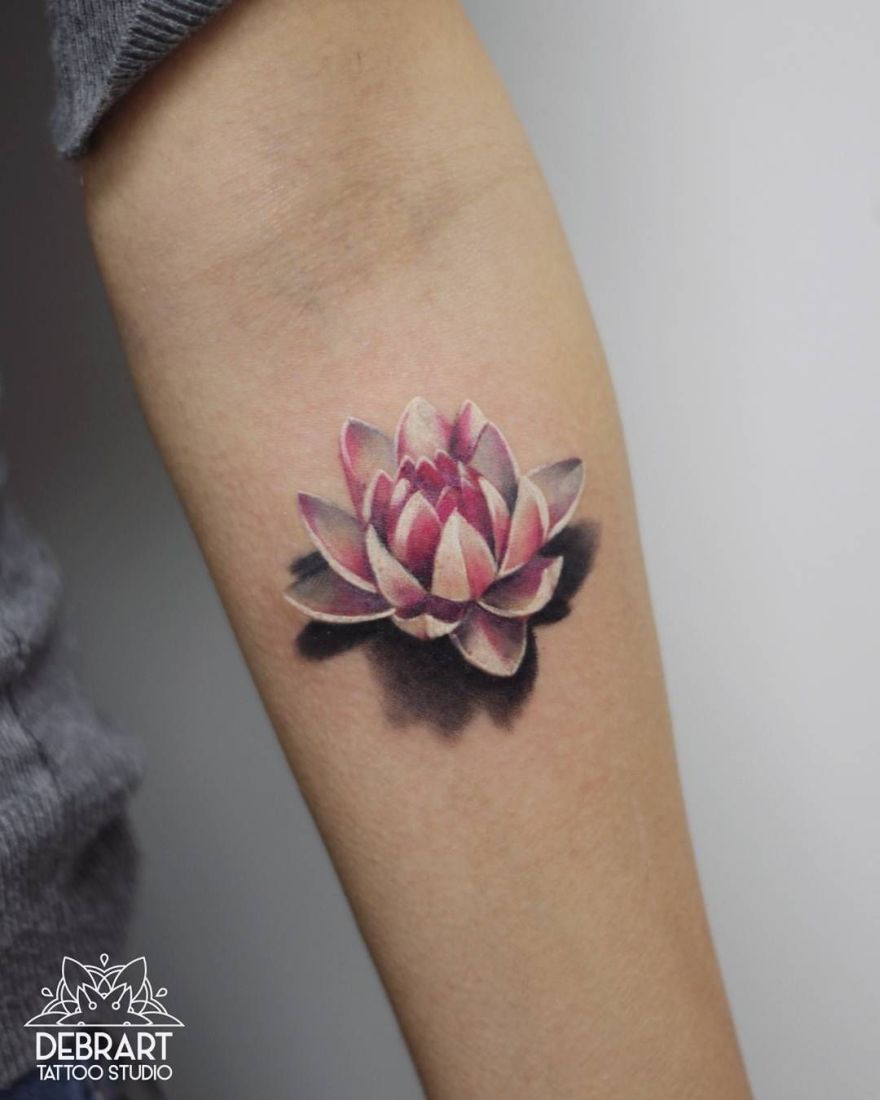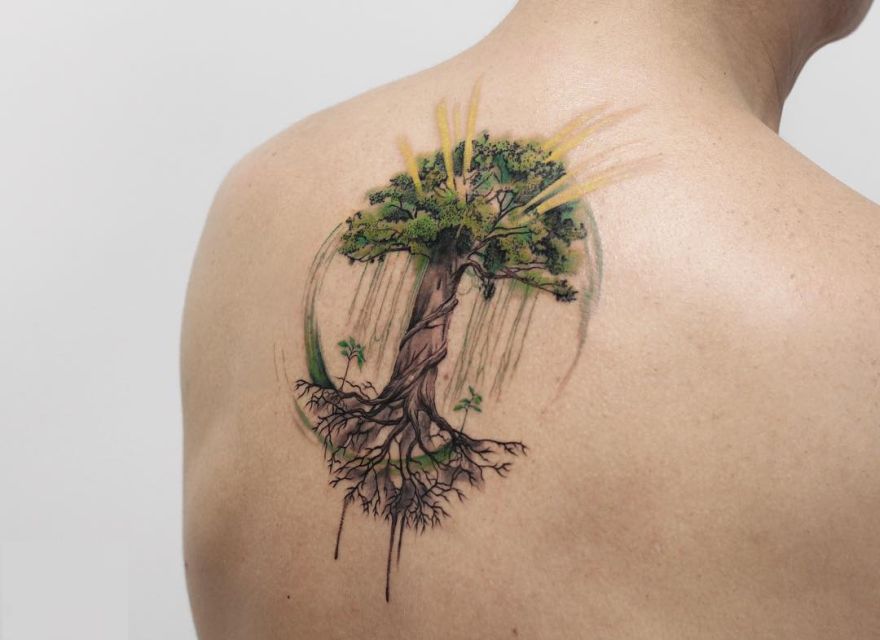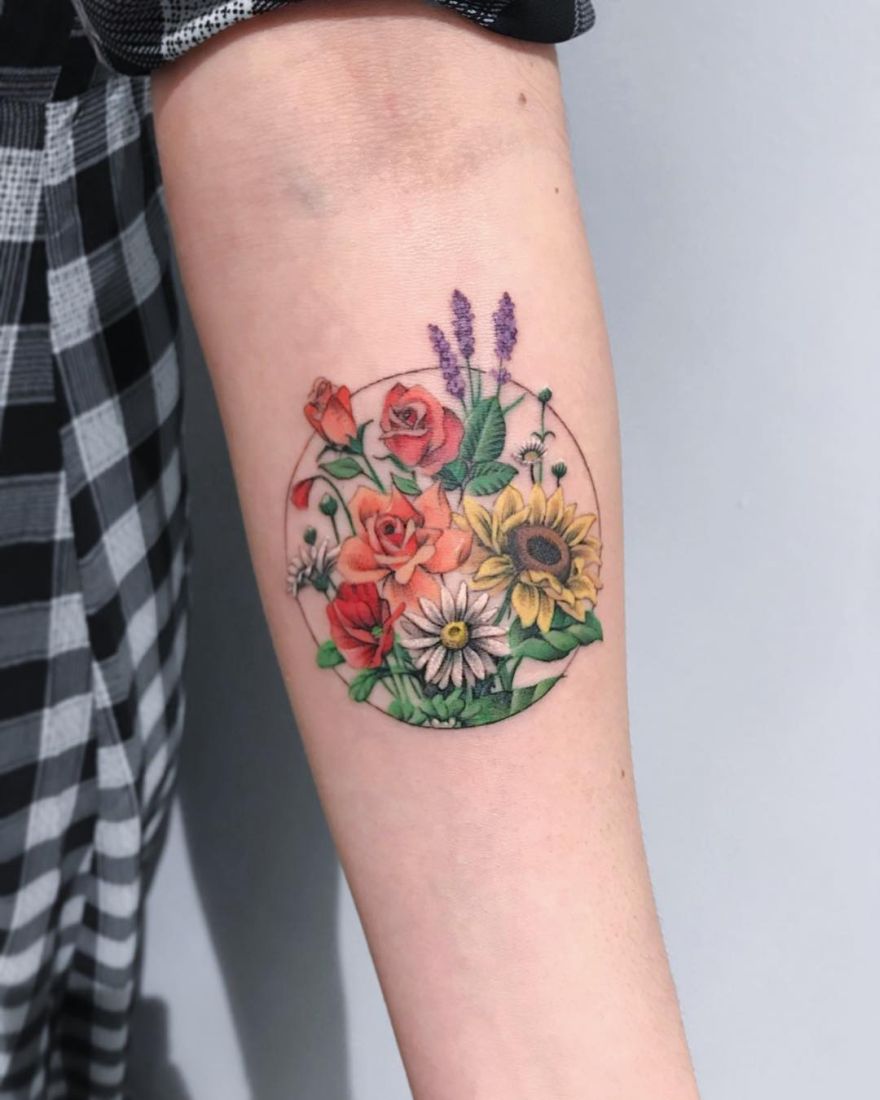 Blackwork tattoos
Deborah's blackwork pieces are defined by delicate lines, dots, geometric and ornamental motifs.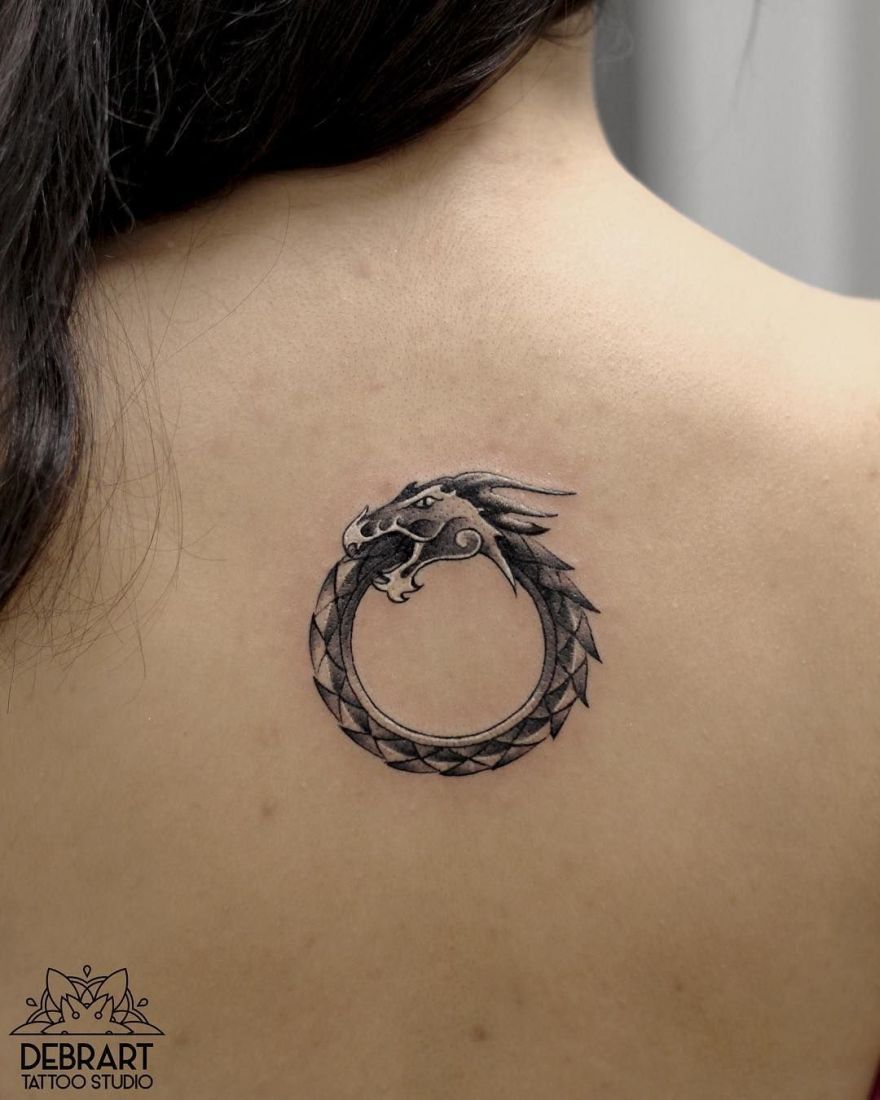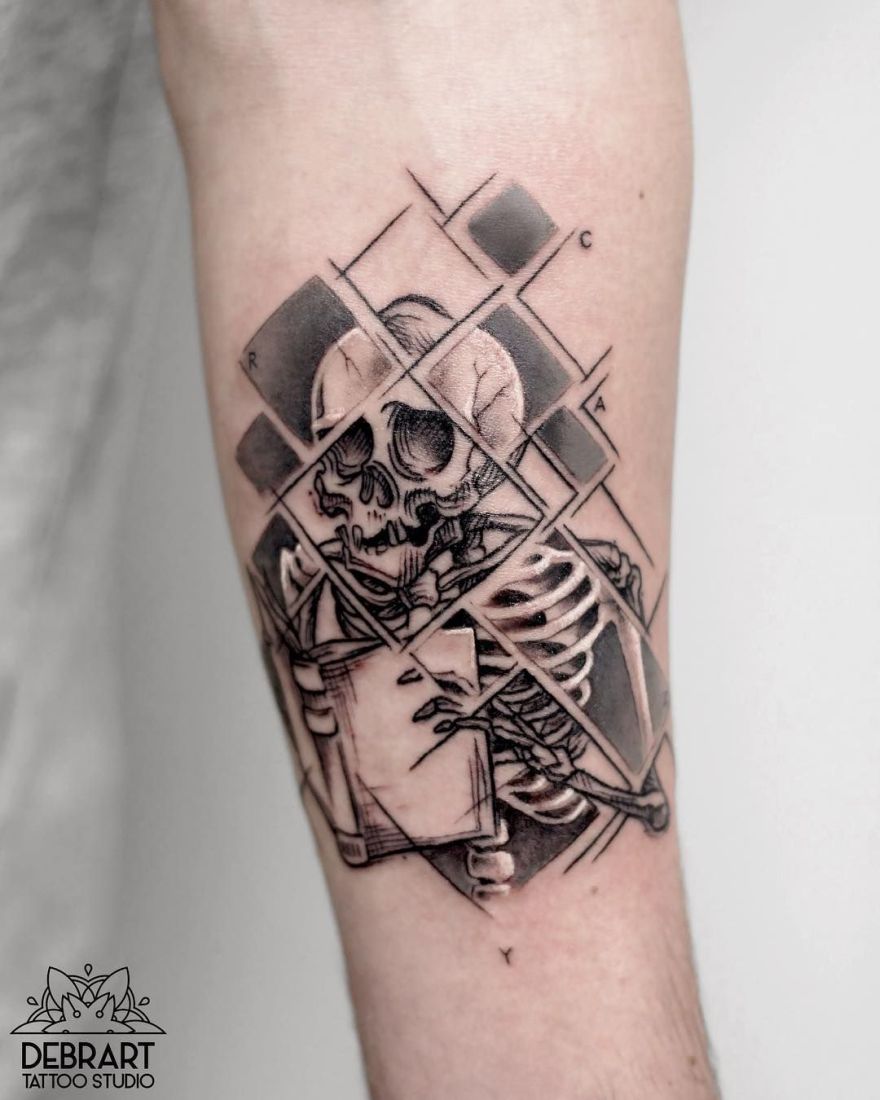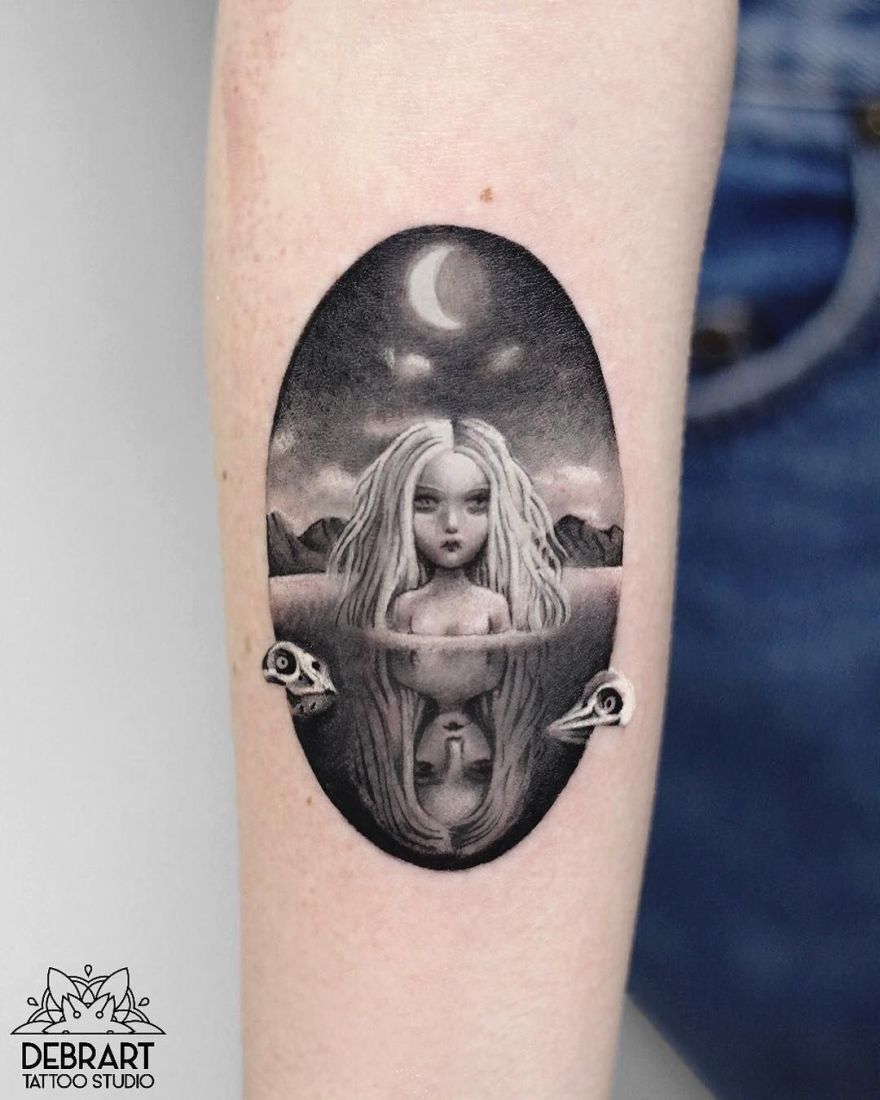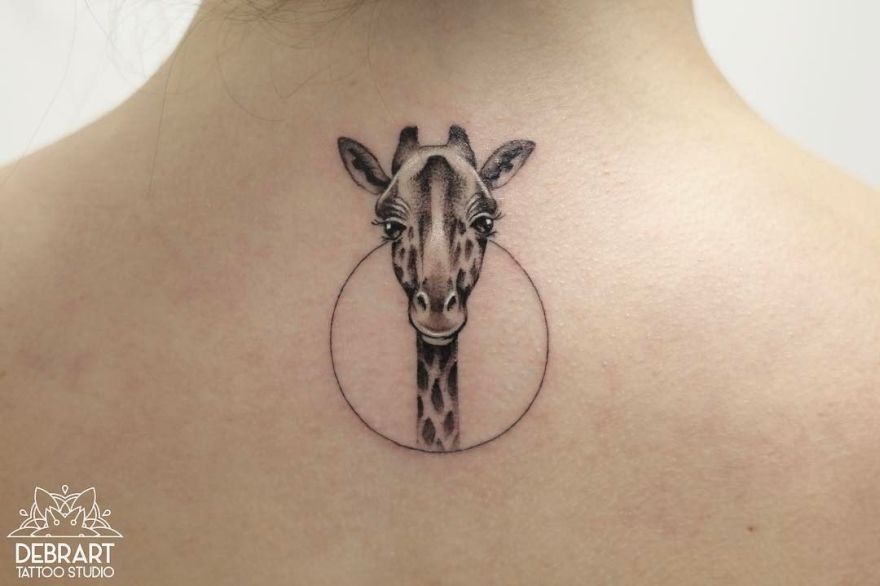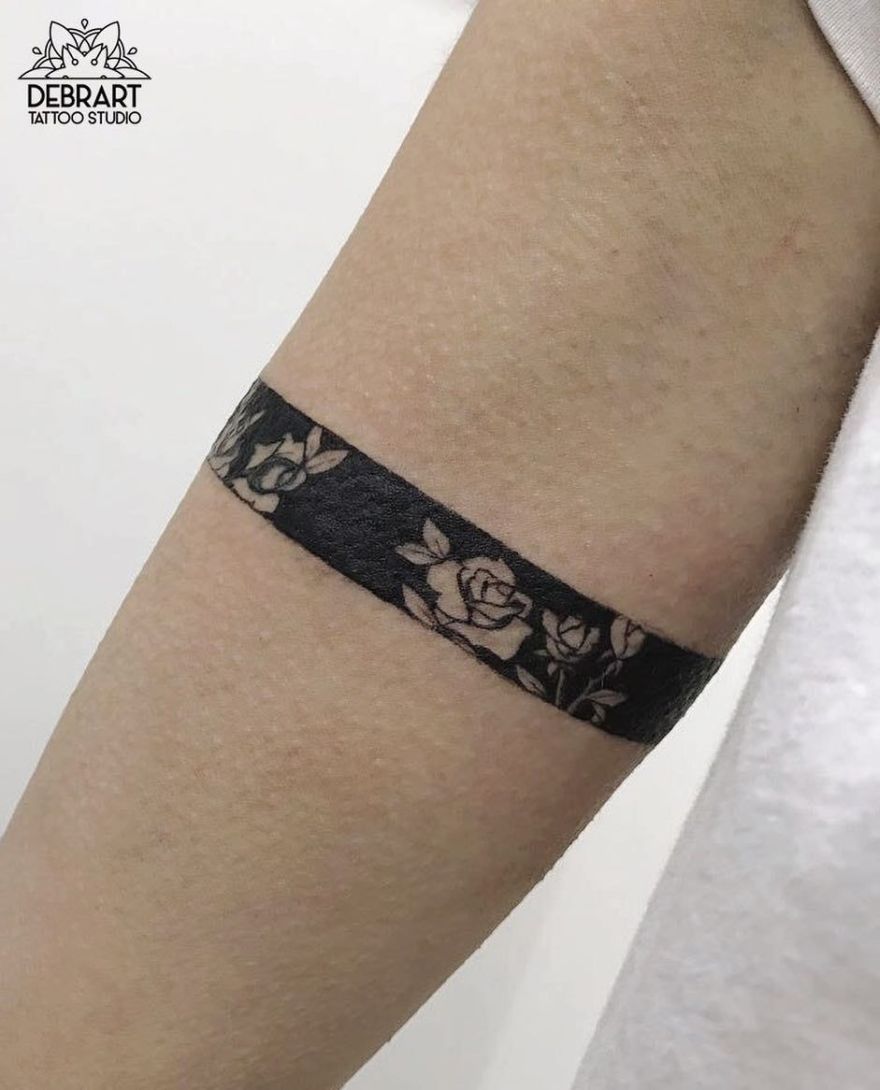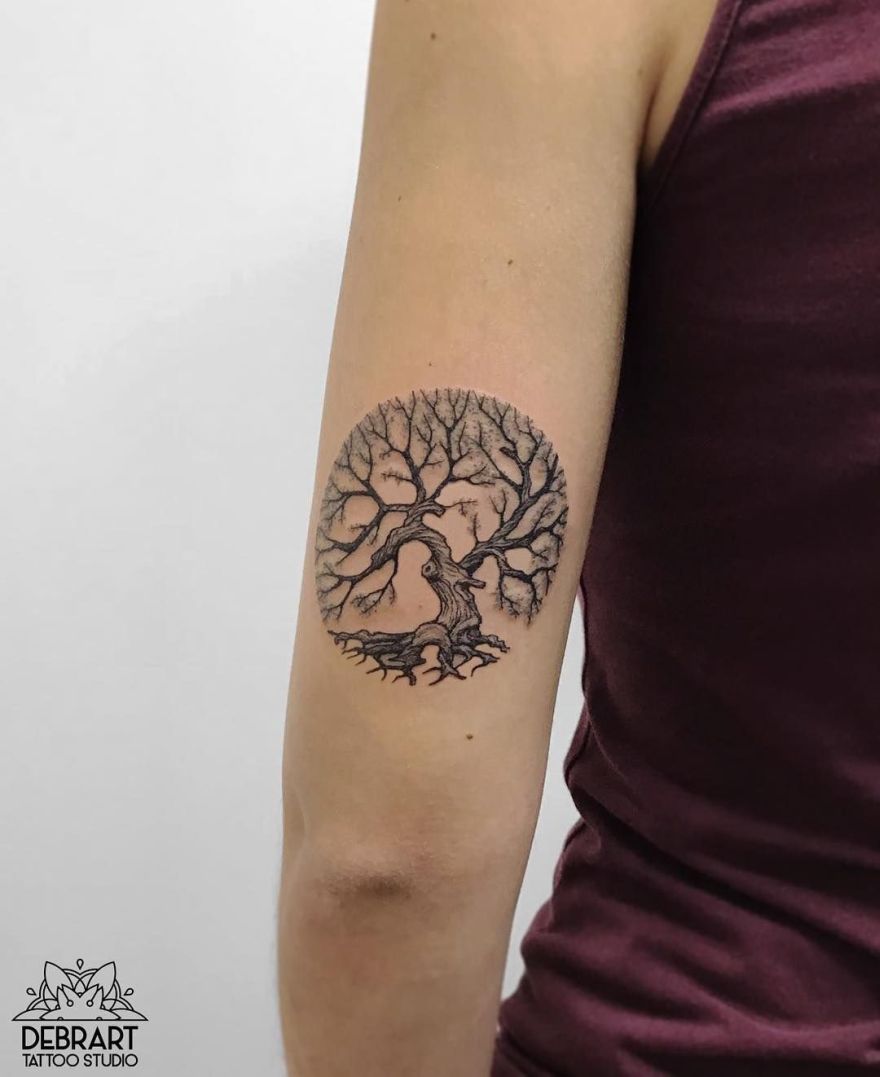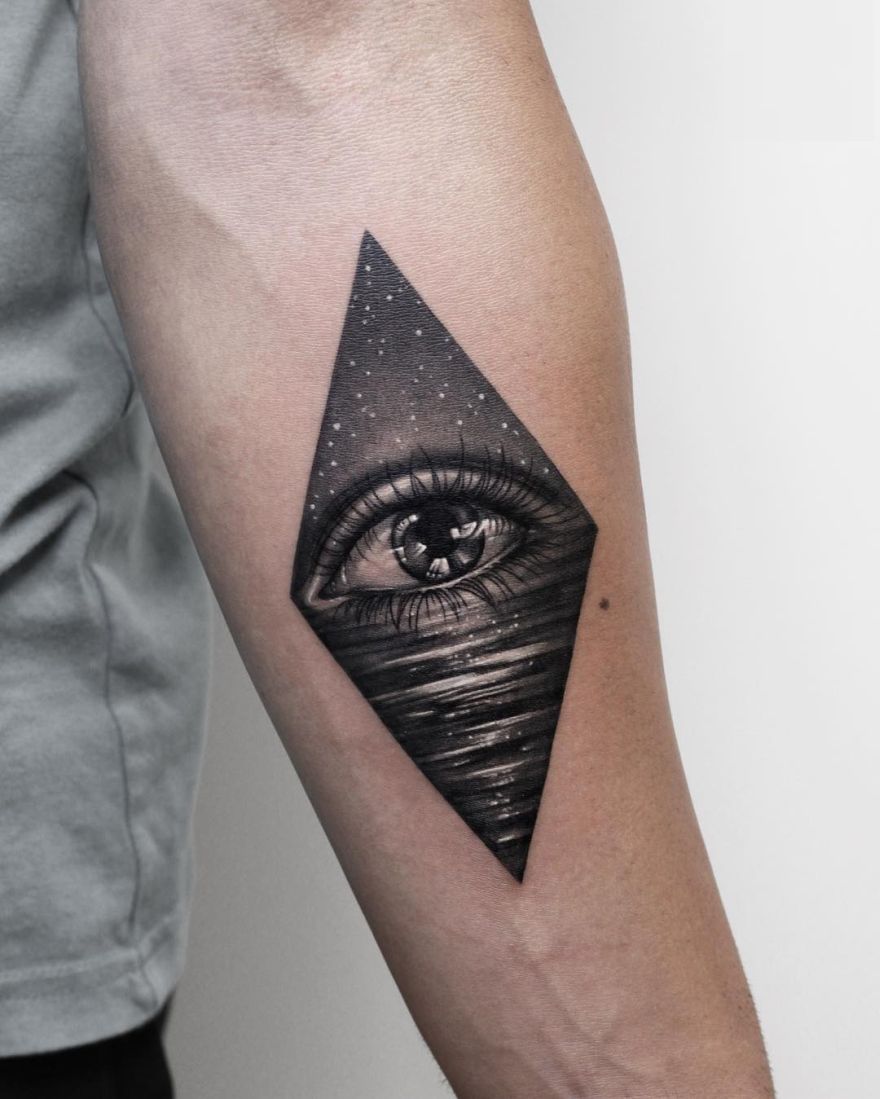 Minimalist tattoos by Deborah Genchi
Deborah Genchi's minimalist tattoos are the very proof that beautiful tattoos come in all shapes and sizes — they don't have to be bright or loud. Sometimes beauty lies in simplicity!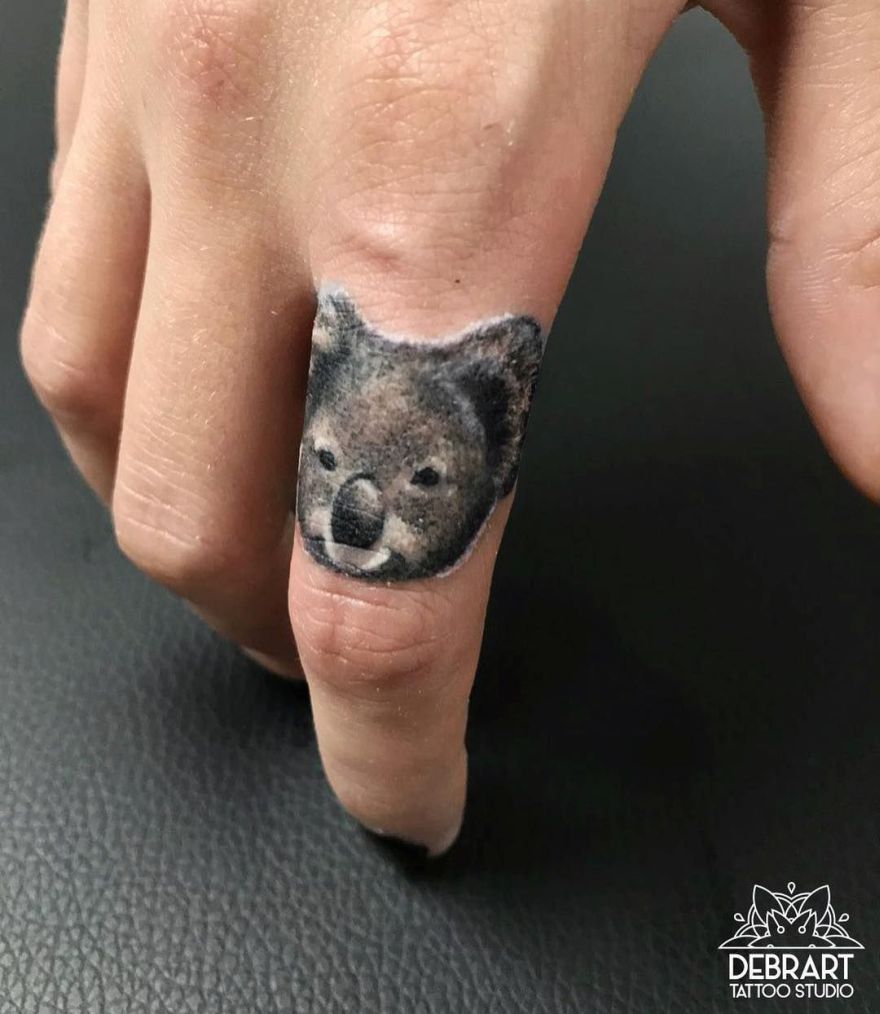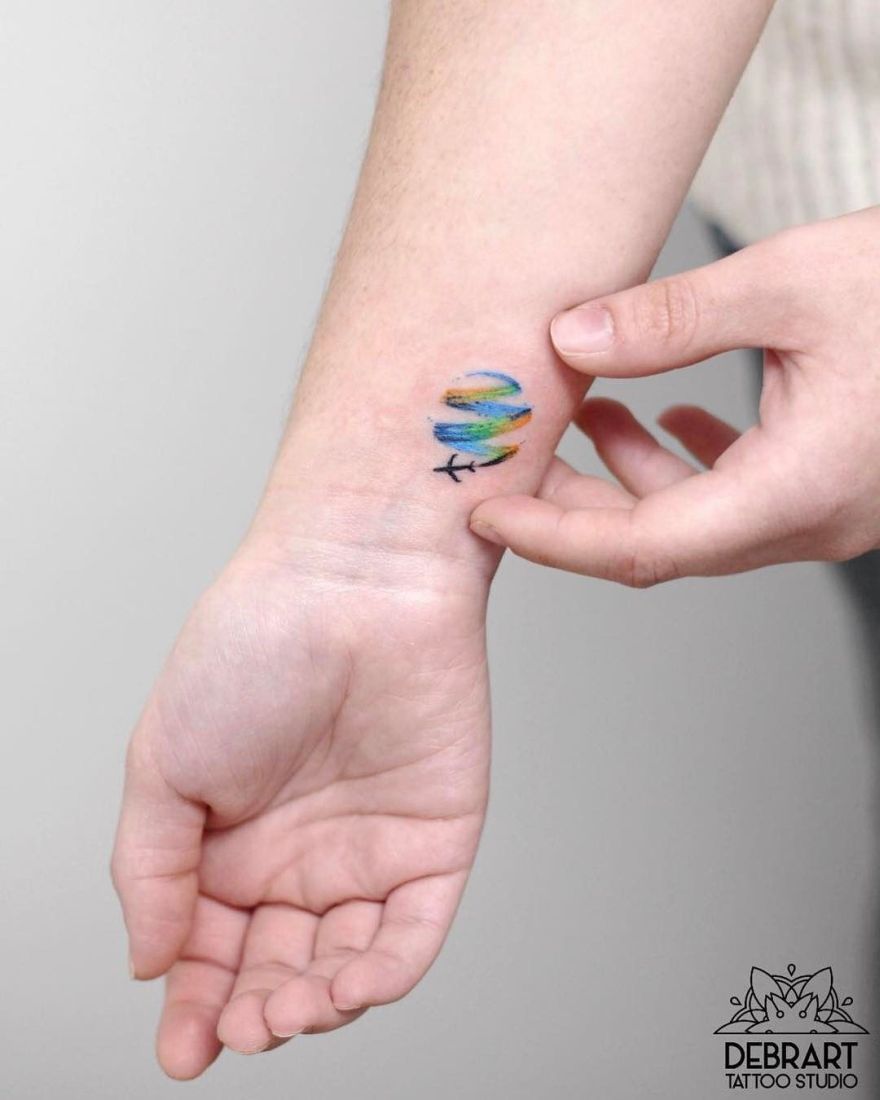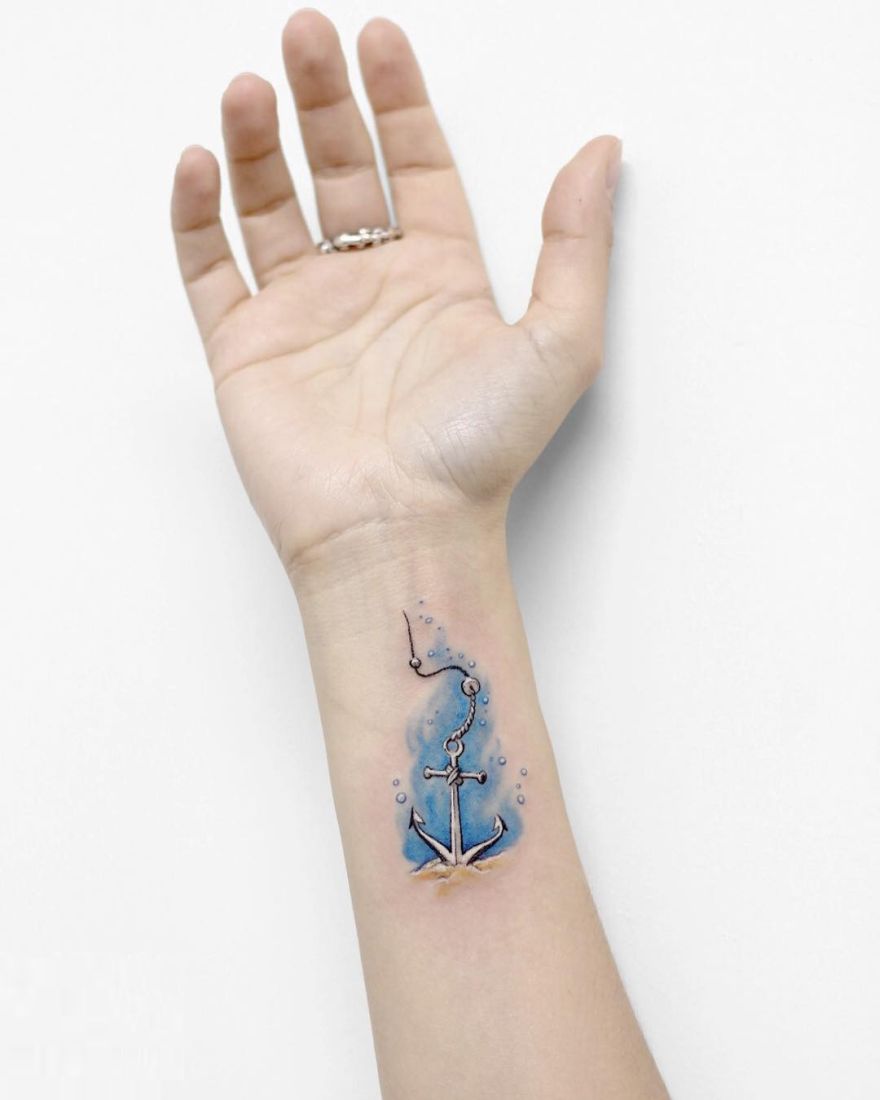 After you've seen these beautiful tattoos, you can't help but wonder if there is a tattoo style this Italian artist can't master. She's definitely a tattoo artist to keep under your radar! Follow her on Instagram or Facebook for more inkspiration and maybe you'll end up doing a booking for your own ink piece signed by Deborah Genchi.
photo © Deborah Genchi