State-of-the-art Fine Line Realistic Tattoos by Zlata Kolomoyskaya
As the art of tattooing has become more widespread, techniques have become more sophisticated, allowing artists to develop new skills and push the boundaries of what ink is expected to look like. Now body art is seemingly limitless – it can be anything from gorgeously vibrant, painterly to intricate or photorealistic. There is a new generation of tattoo artists who create state-of-the-art designs for every new client with as much freedom as a painter. It's time to shine the light on Zlata Kolomoyskaya, also known as Goldy Z, one of the top ink masters tattooing today.
Zlata Kolomoyskaya brings a fresh approach to body art
In an artistic field that is becoming ever more creative, Zlata Kolomoyskaya is building a reputation that reaches around the globe. Making your mark in a city with one of the highest rates of tattoo parlors in the United States can't be easy, but if you'll walk through the doors of Dot Creative Group studio on 2W West 46th Street, New York, you'll leave with a true masterpiece marked on your skin forever.
Turning away from bold outlines and heavy saturated colors, Zlata Kolomoyskaya, better known online as @goldy_z, proves that ink does not need to be polychromatic to be eye-catching. She's an incredibly skilled tattoo artist who specializes in fine line realistic tattoos. Her photo-realistic designs have extraordinary amounts of detail to the point that they appear to be printed on the skin. Subtle yet impressive, Zlata's black & grey tattoos range from pop culture personalities to natural landscapes, with flashes of brilliance in her use of lines.
Unique and refined fine line tattoos by Zlata Kolomoyskaya
If you're looking for an elegant and discreet ink piece but with incredible levels of detail built in, you should definitely check @goldy_z's works for inspiration. Take a look to some of her exquisite and boundary-pushing ink pieces in the image gallery below and make sure to follow her on Instagram, where she's beginning to gain some traction. And if you have the time and budget for a trip to New York, maybe even book an appointment at her studio. You'll leave with happiness on your skin.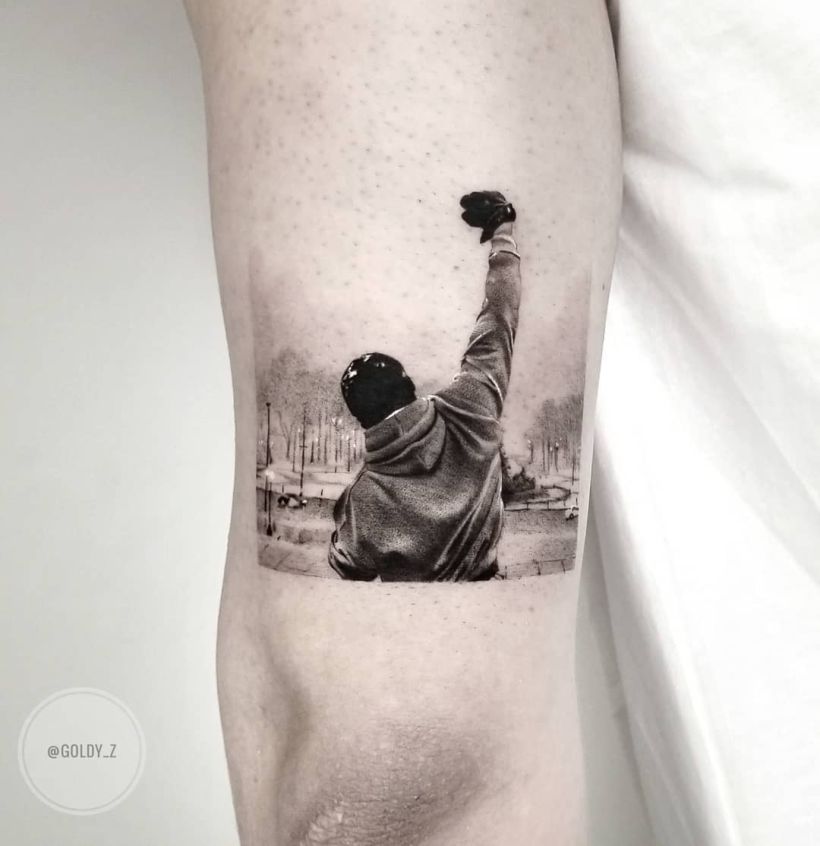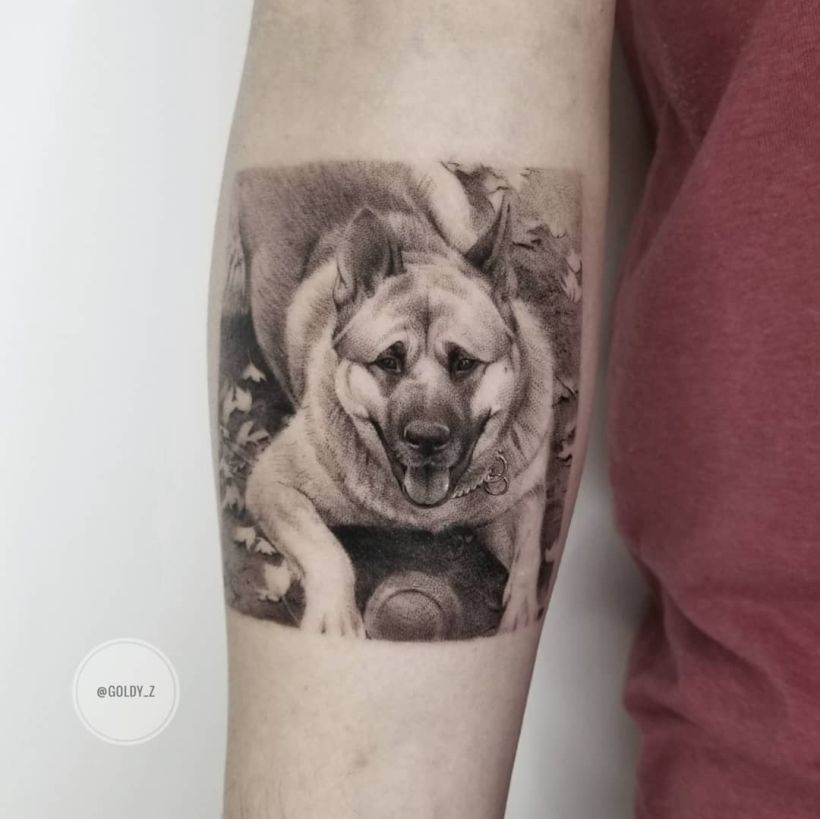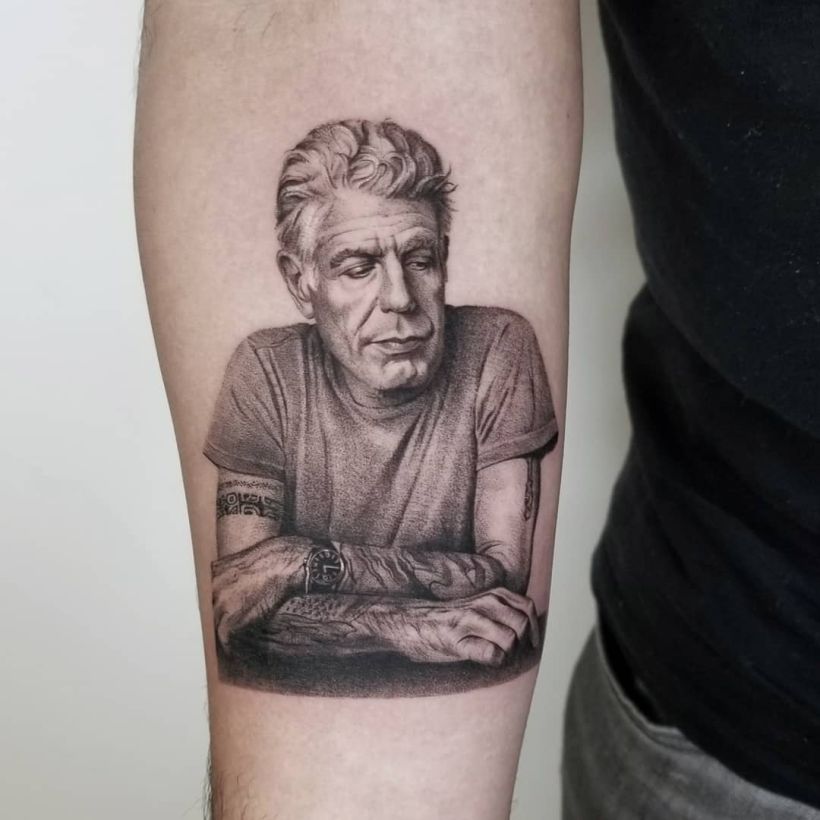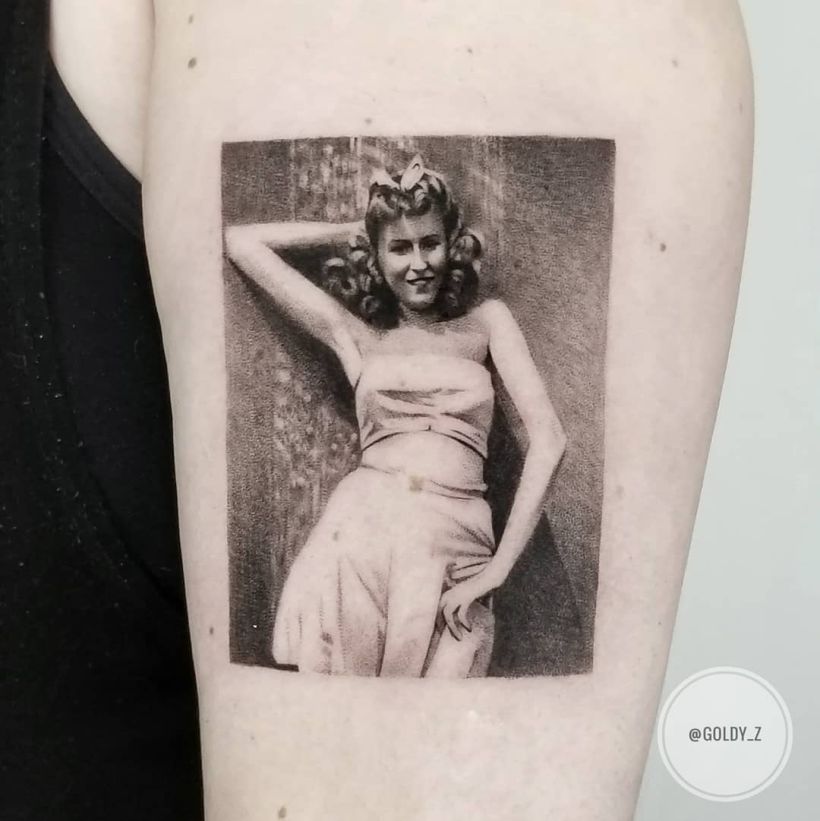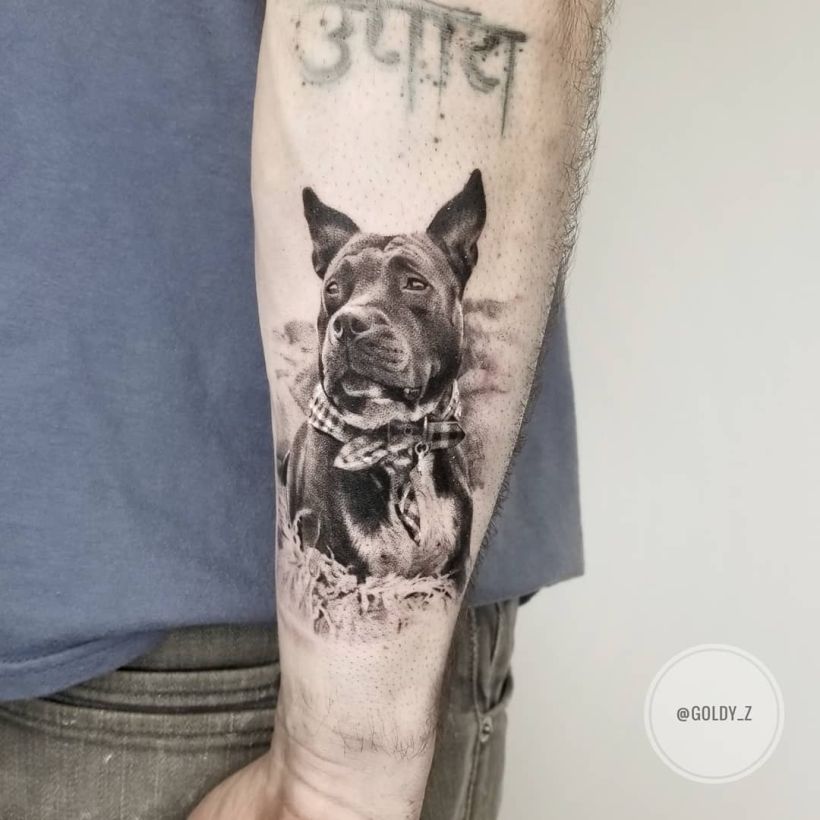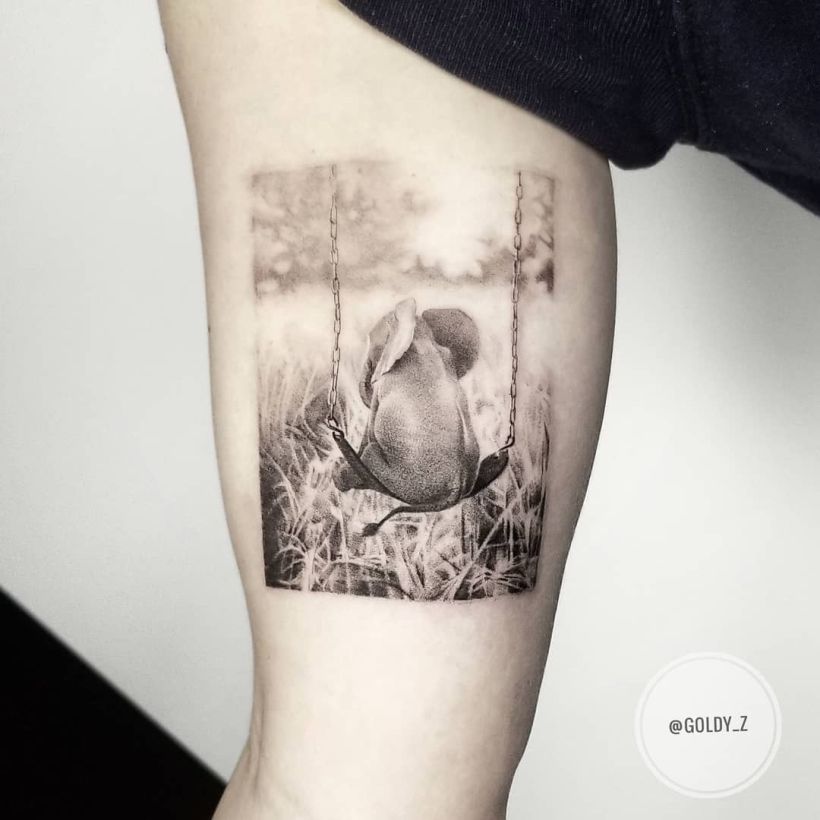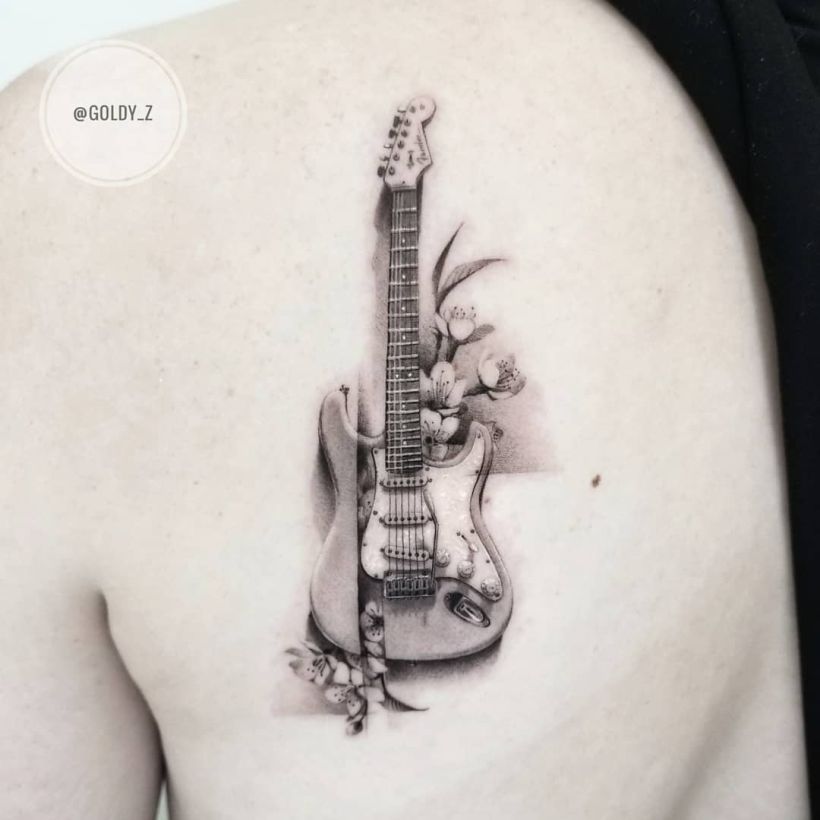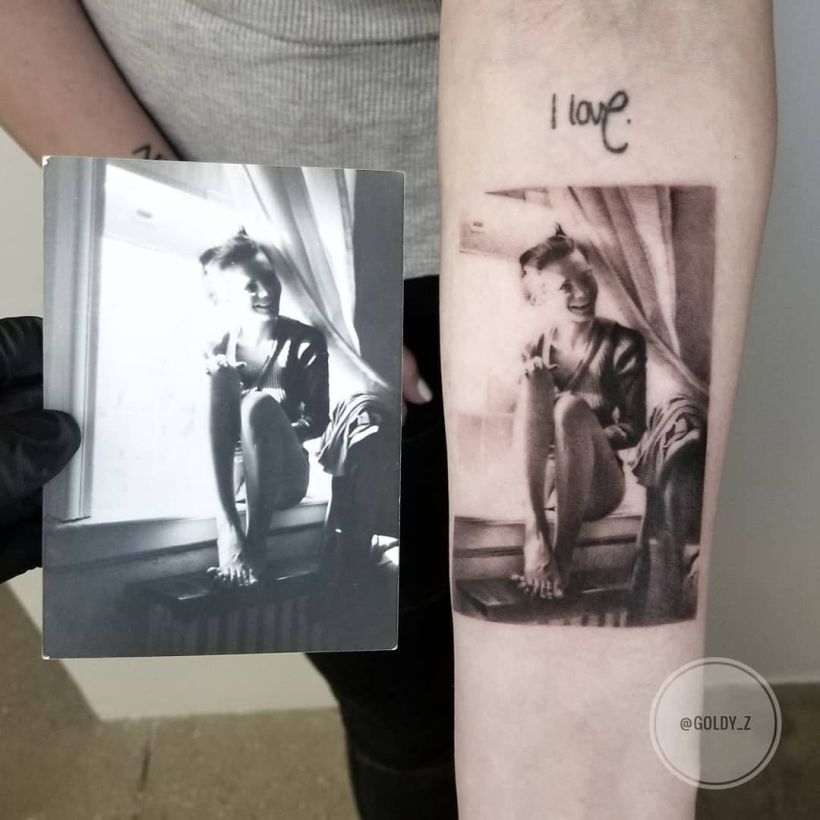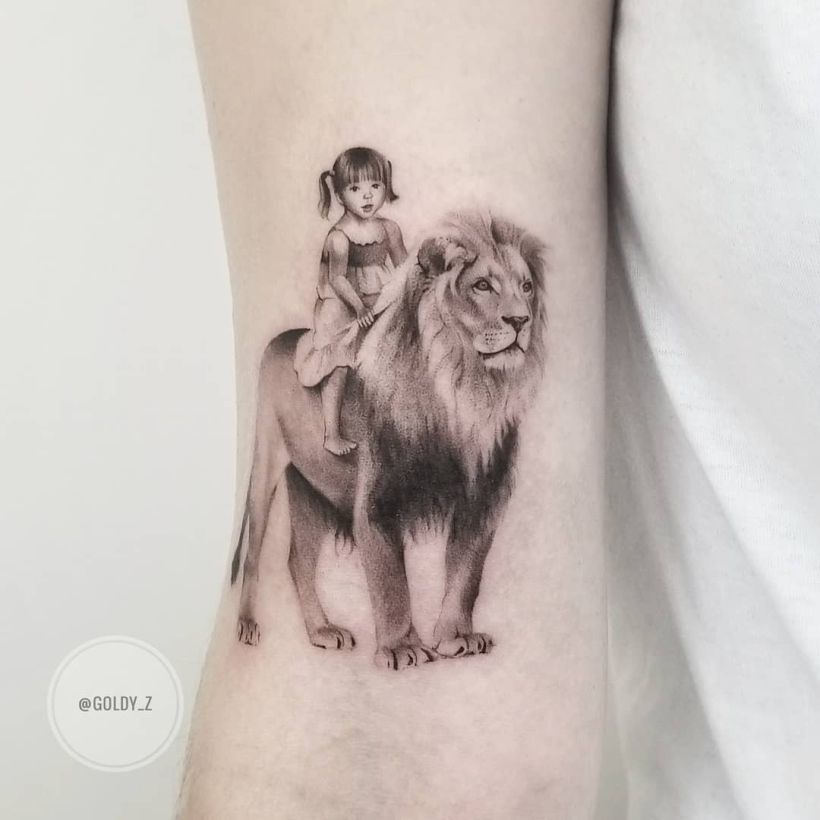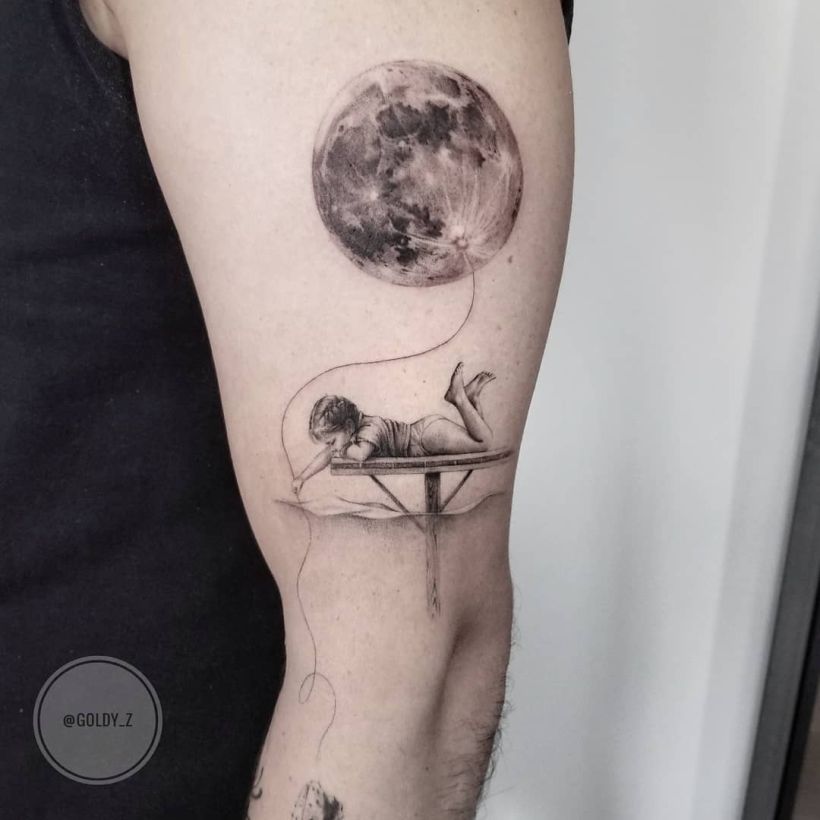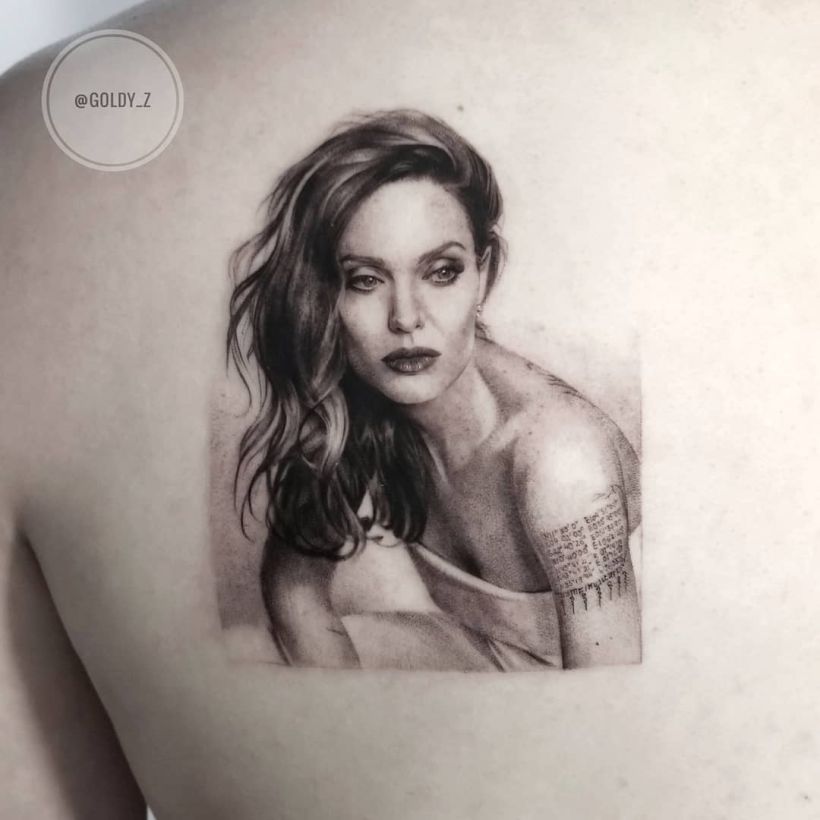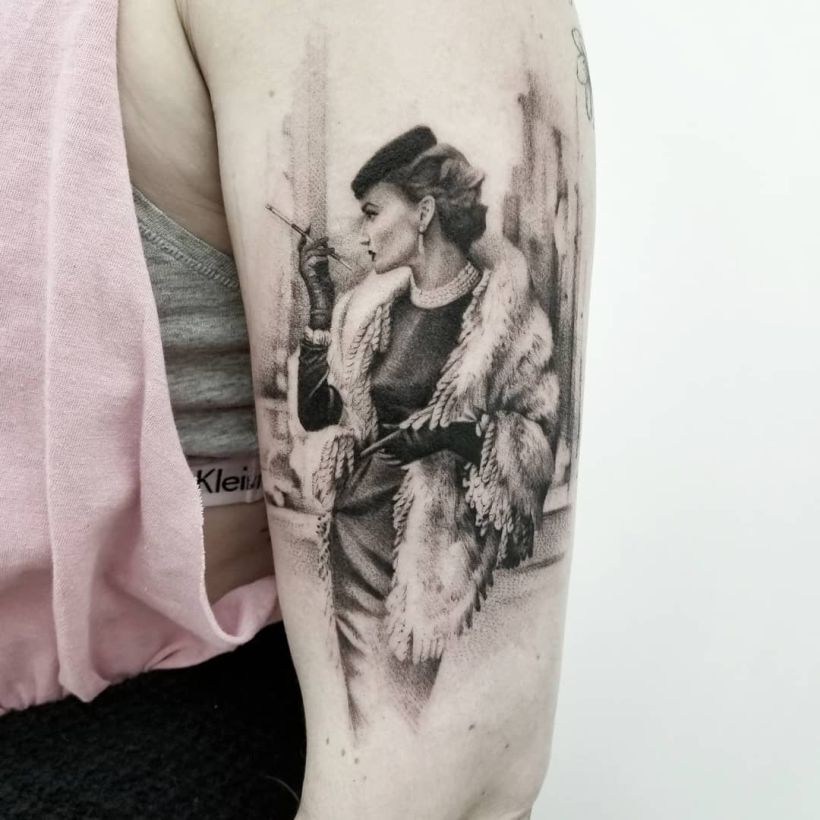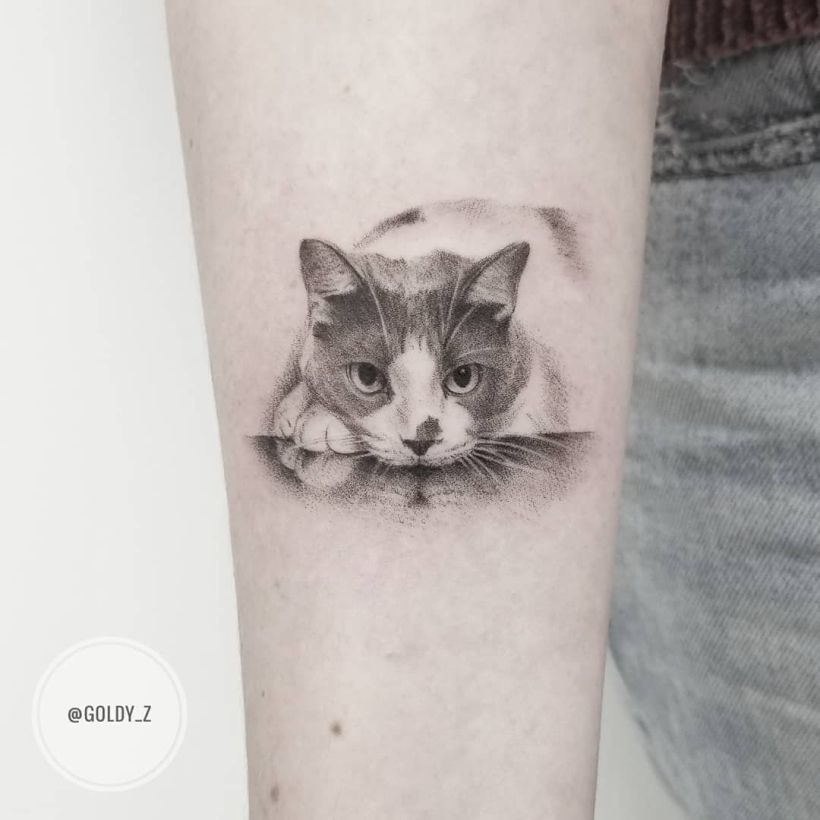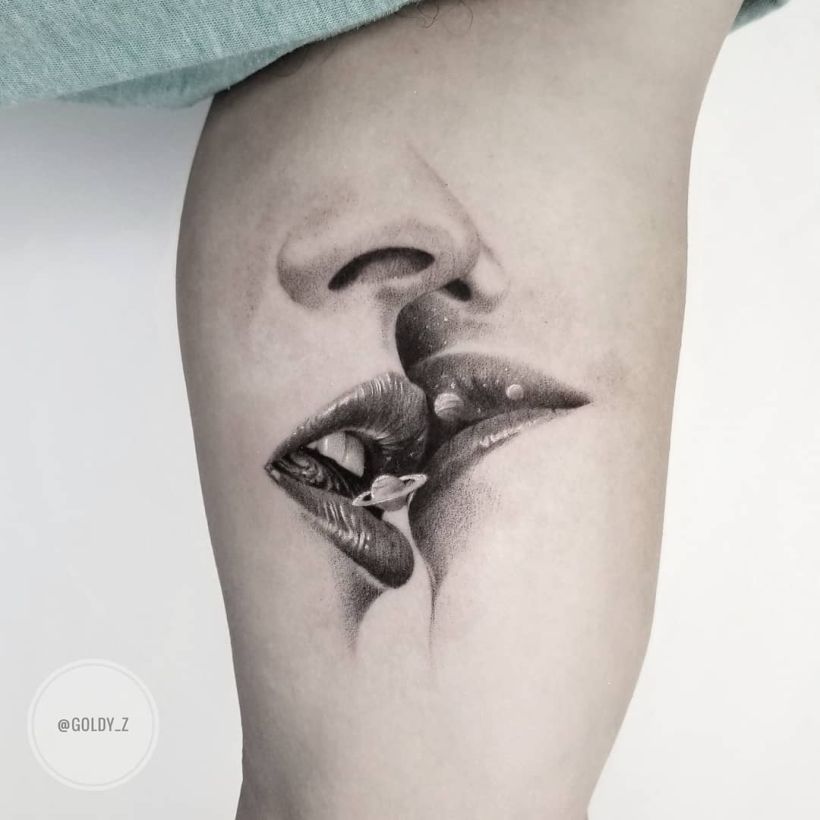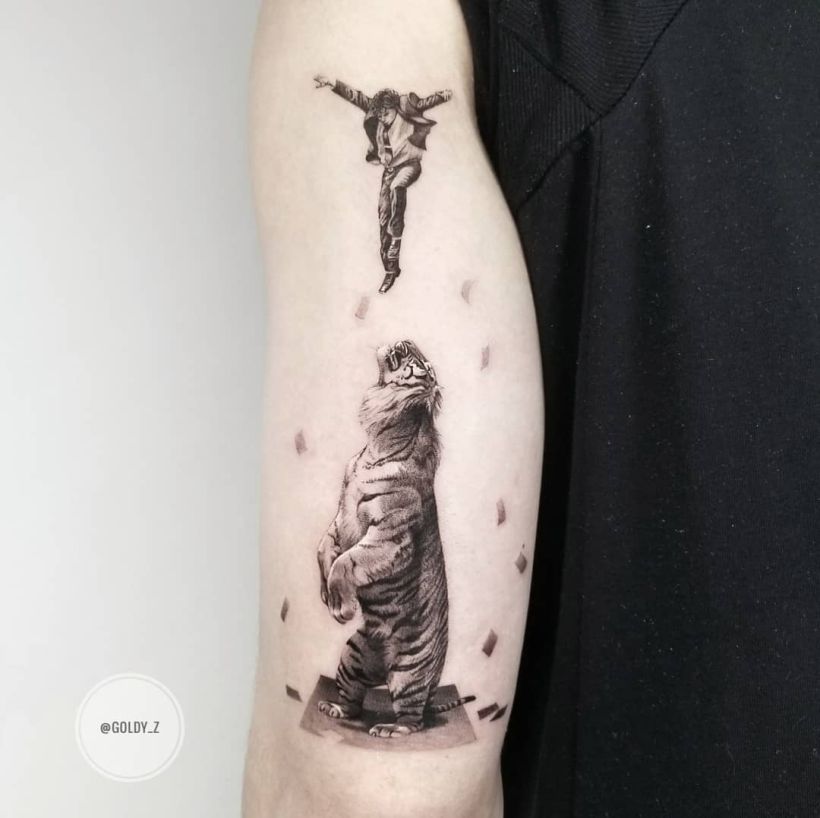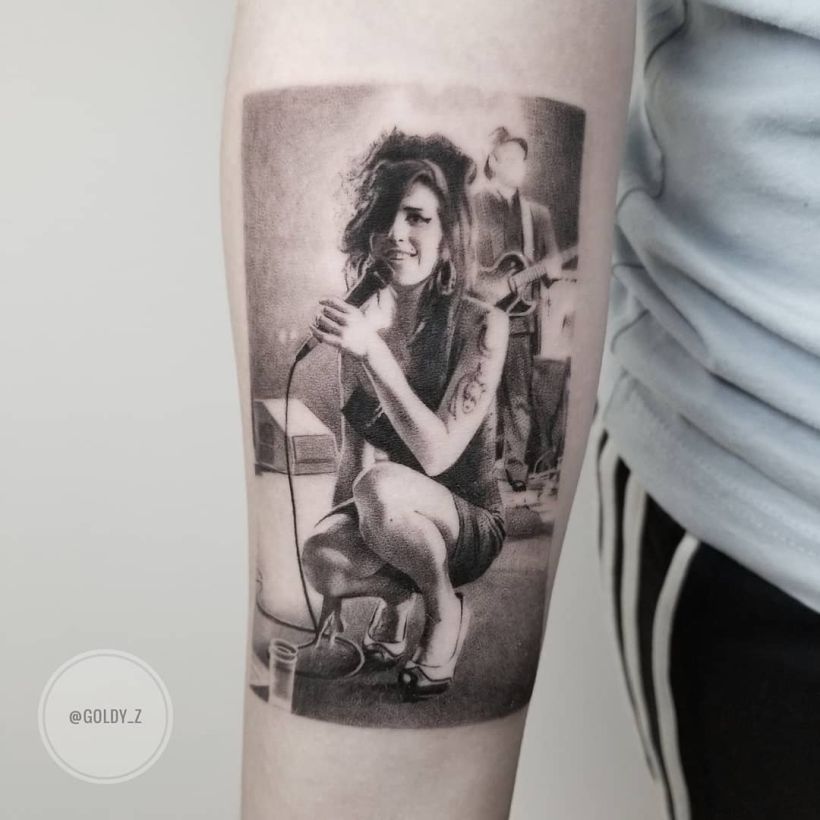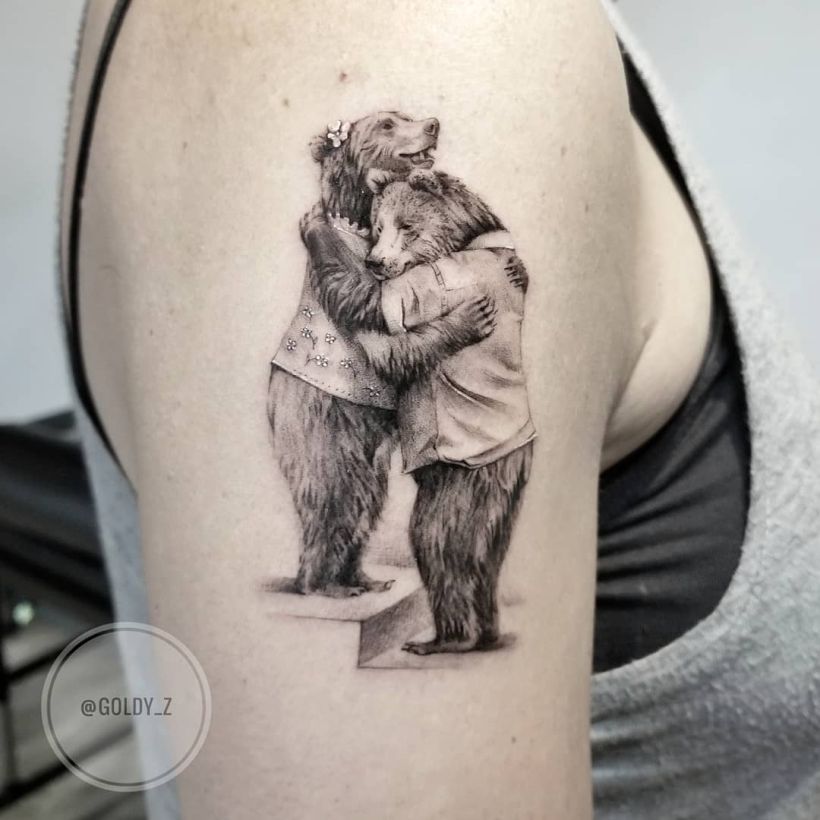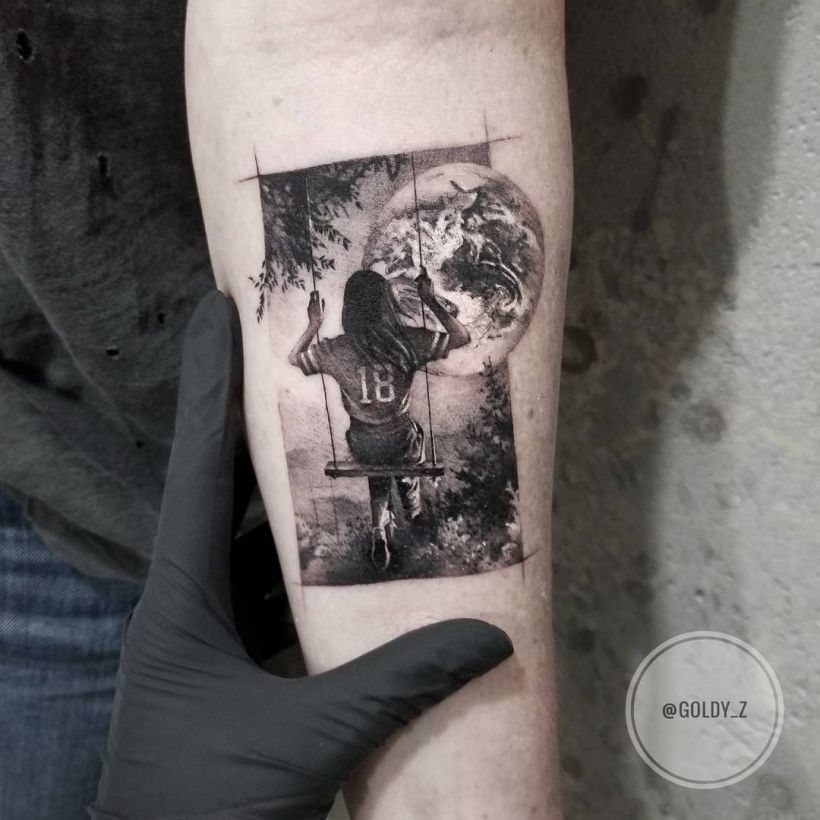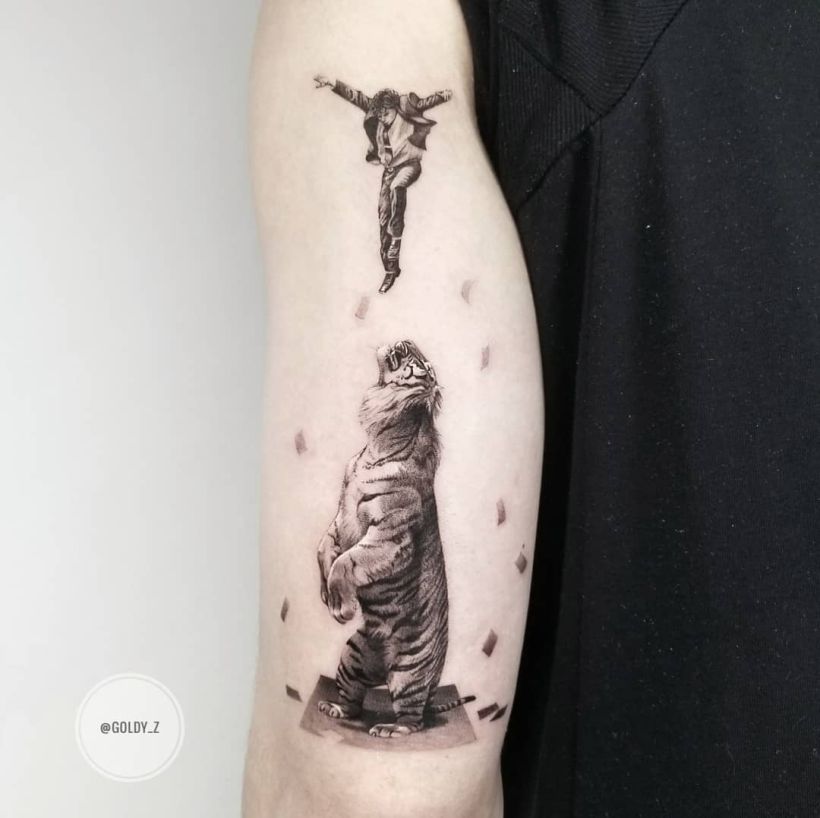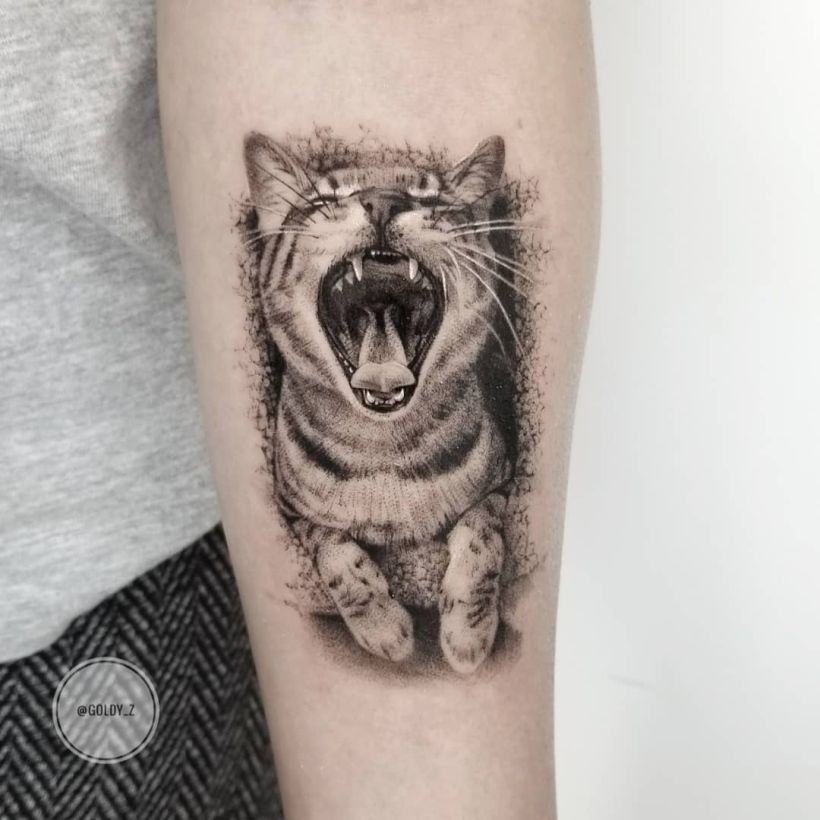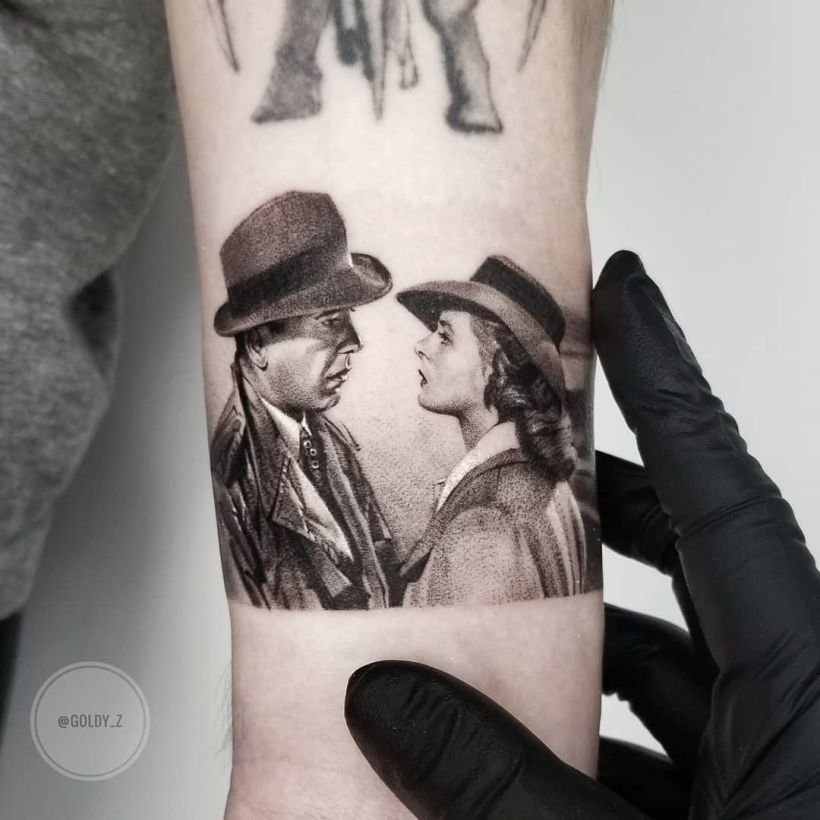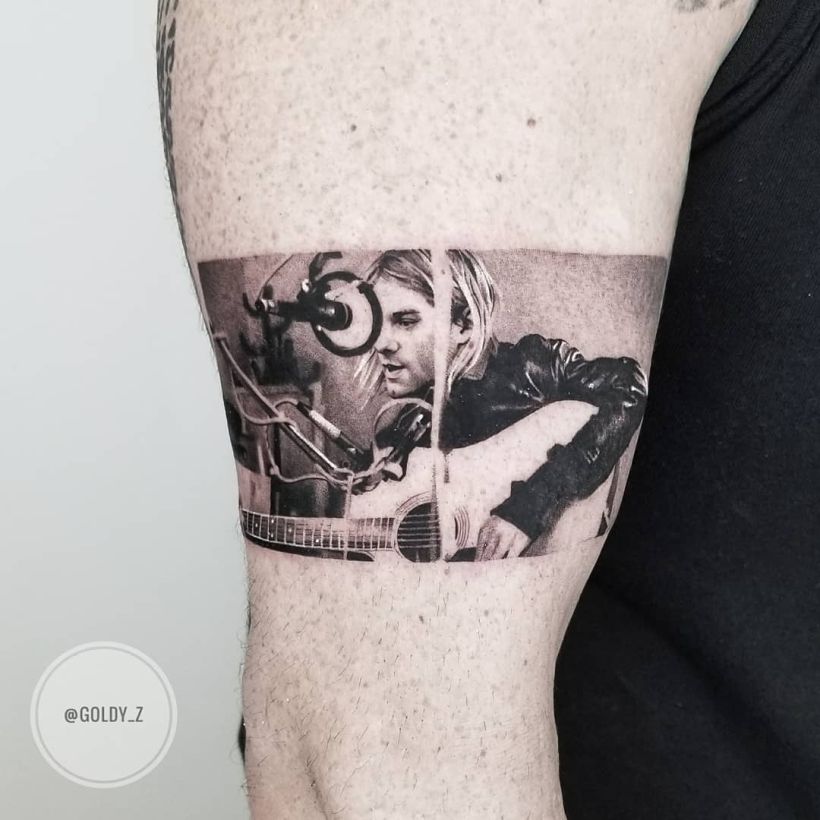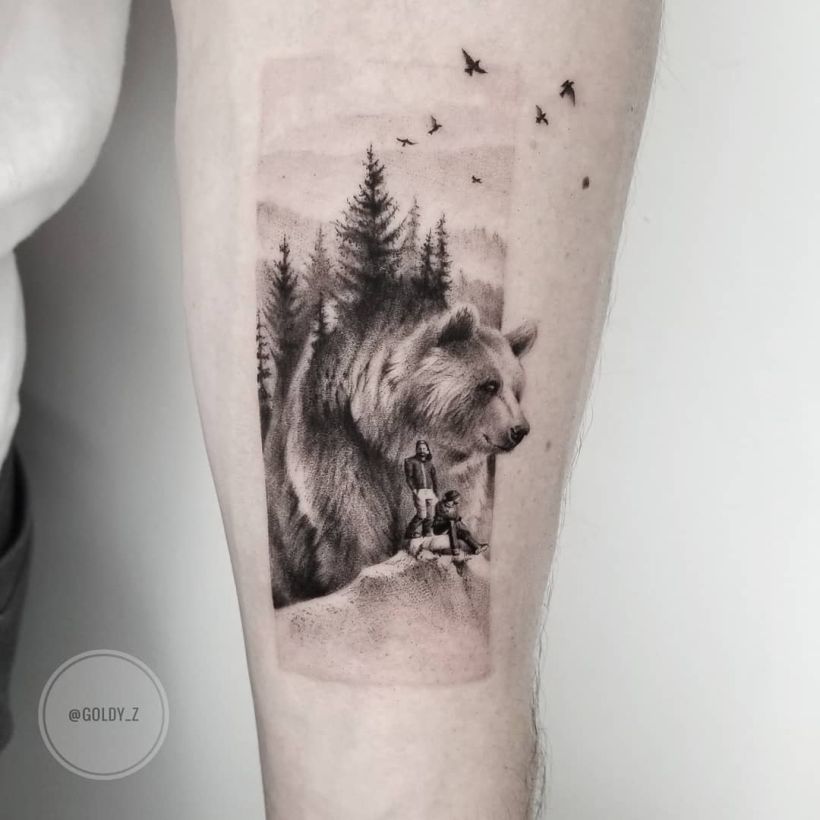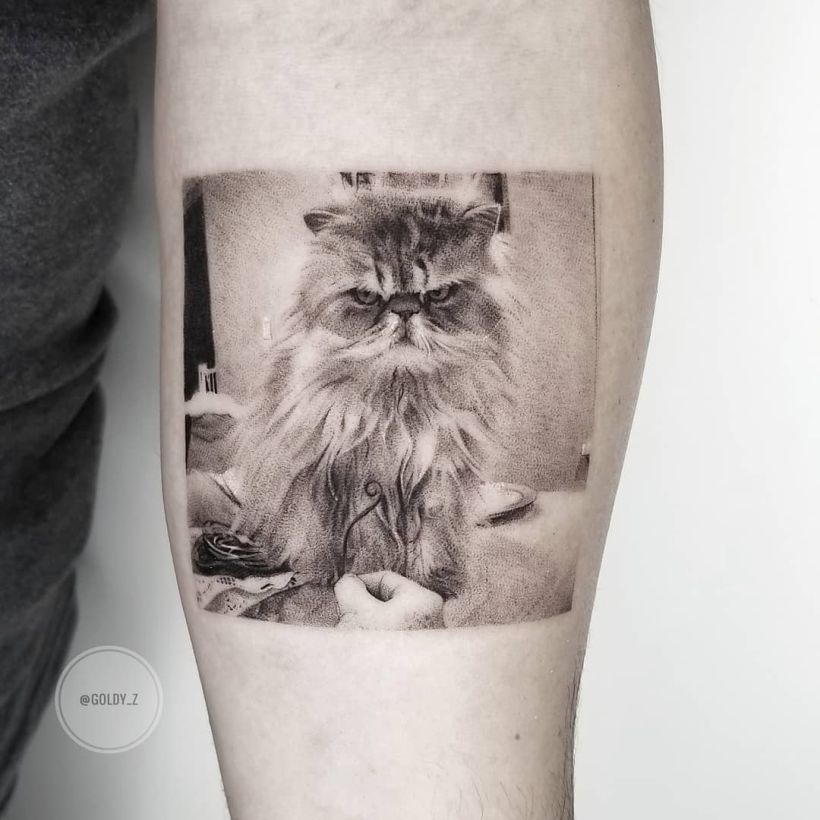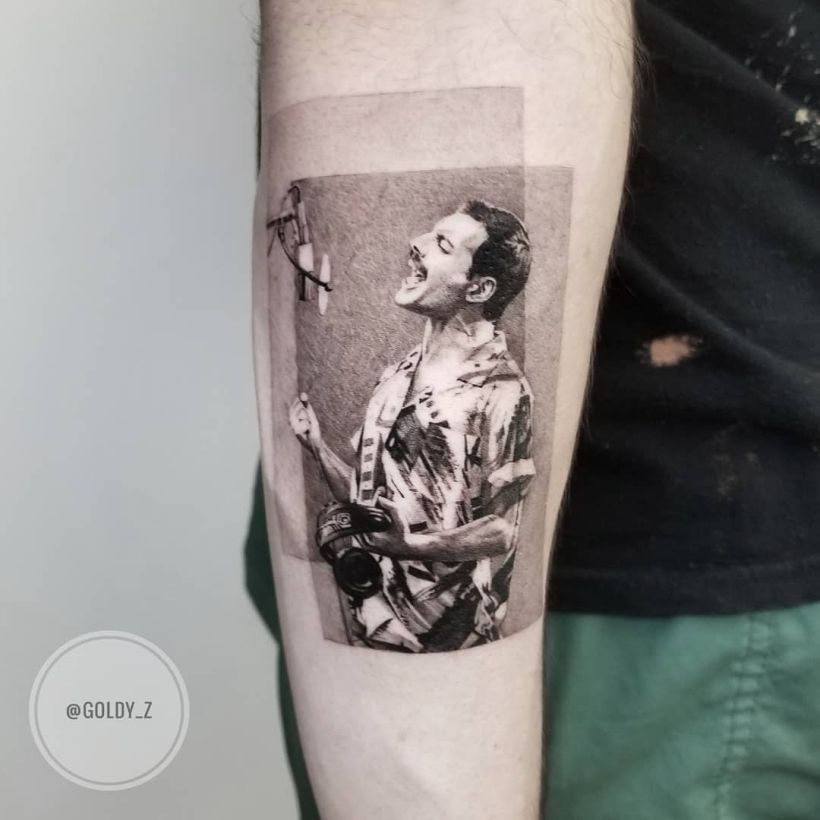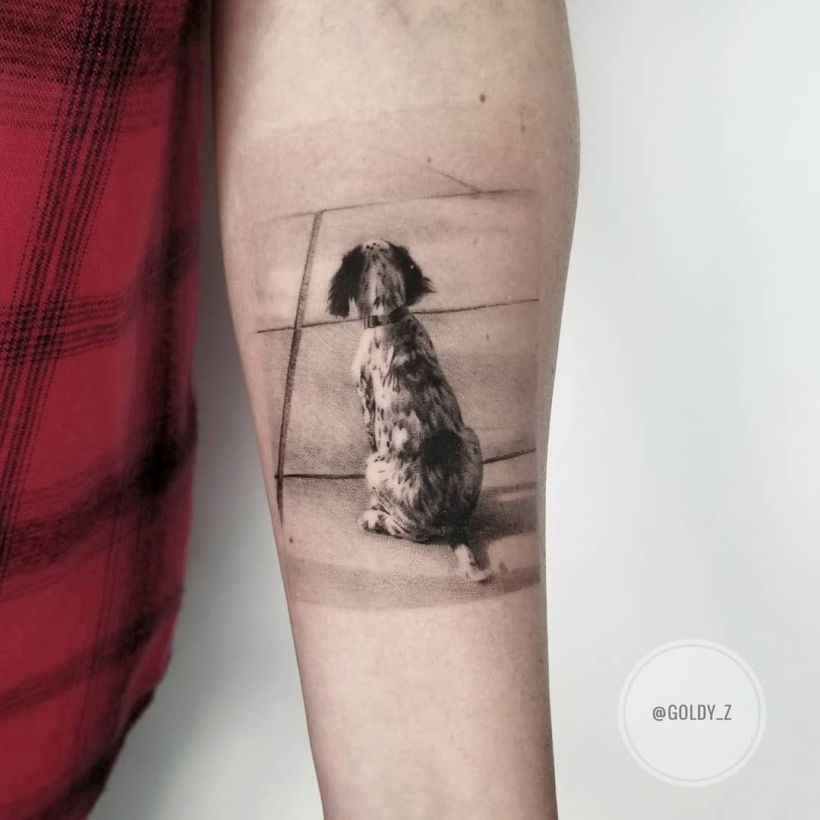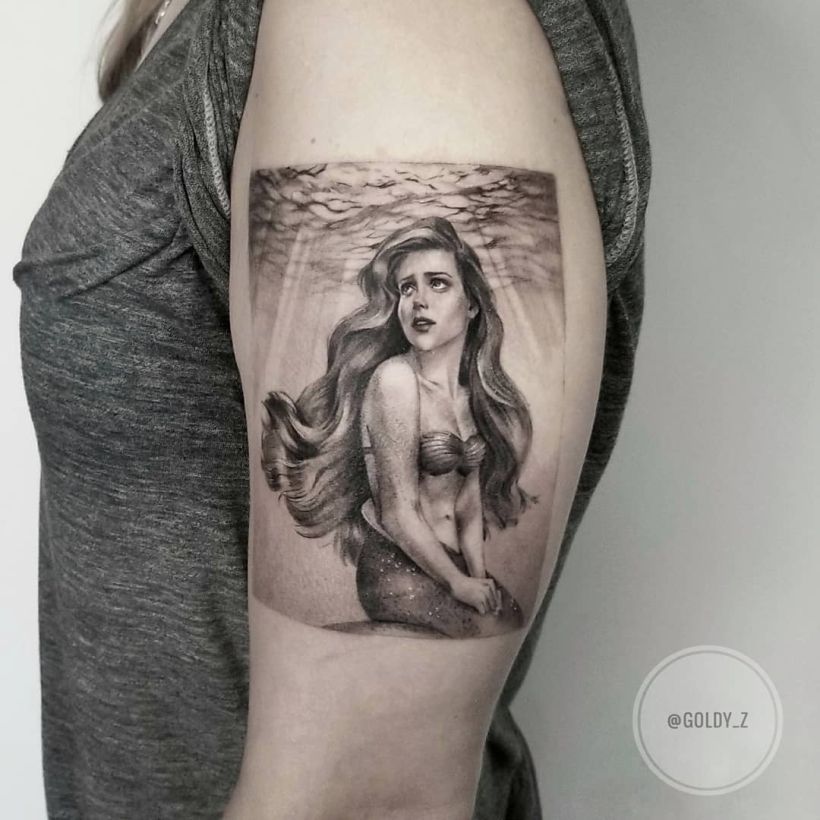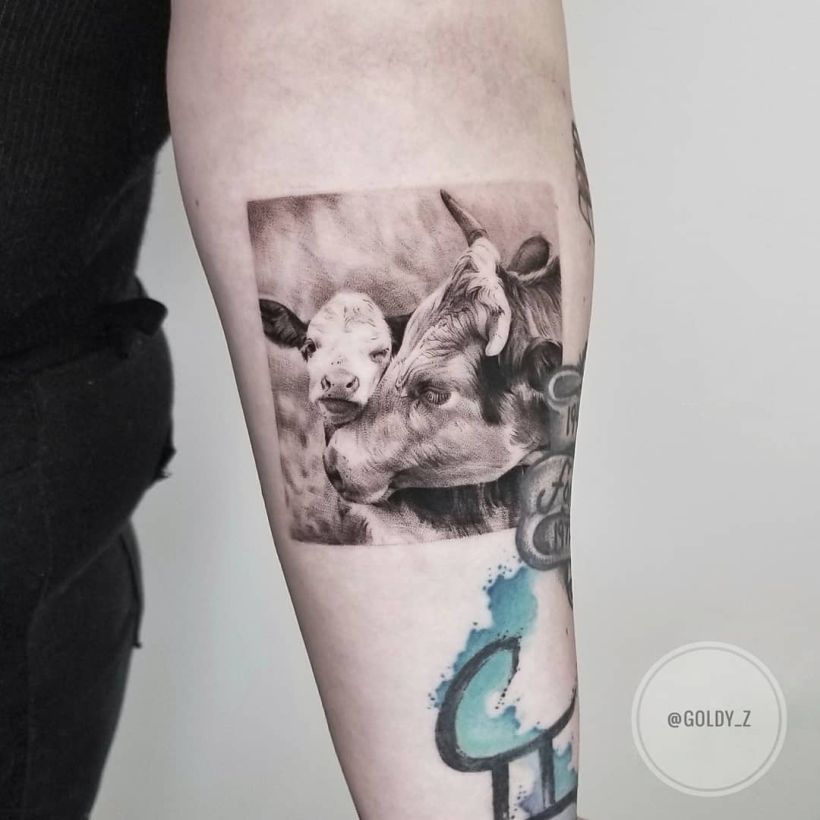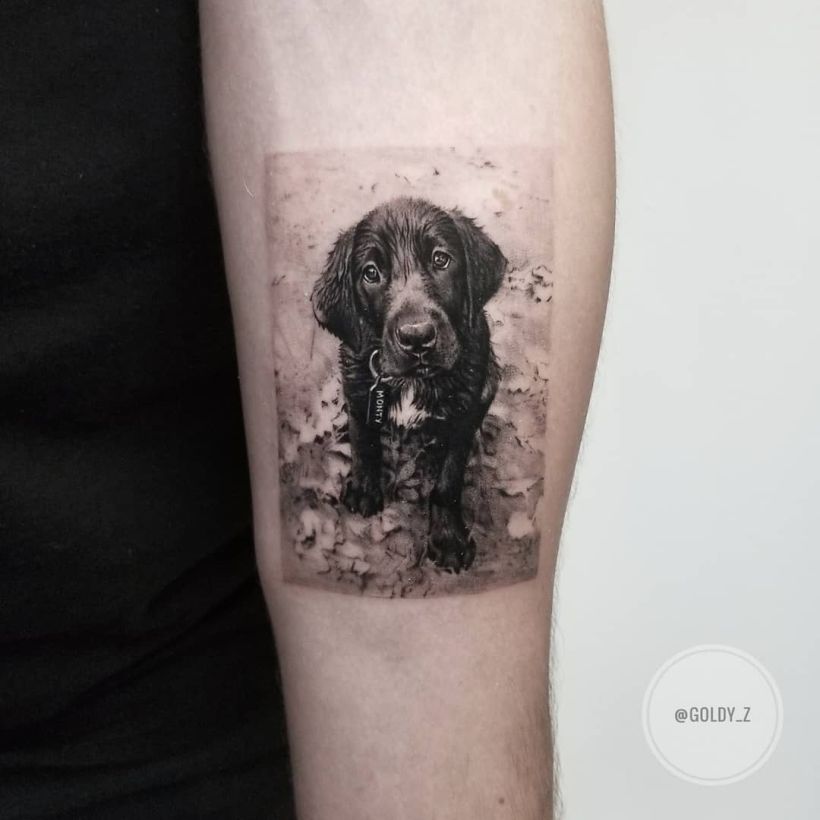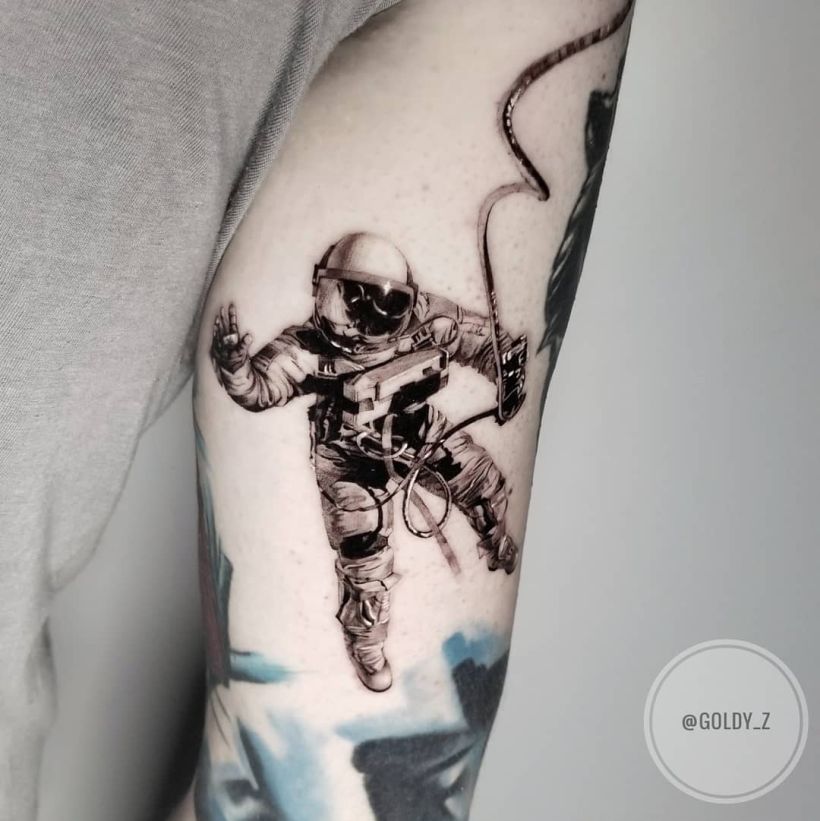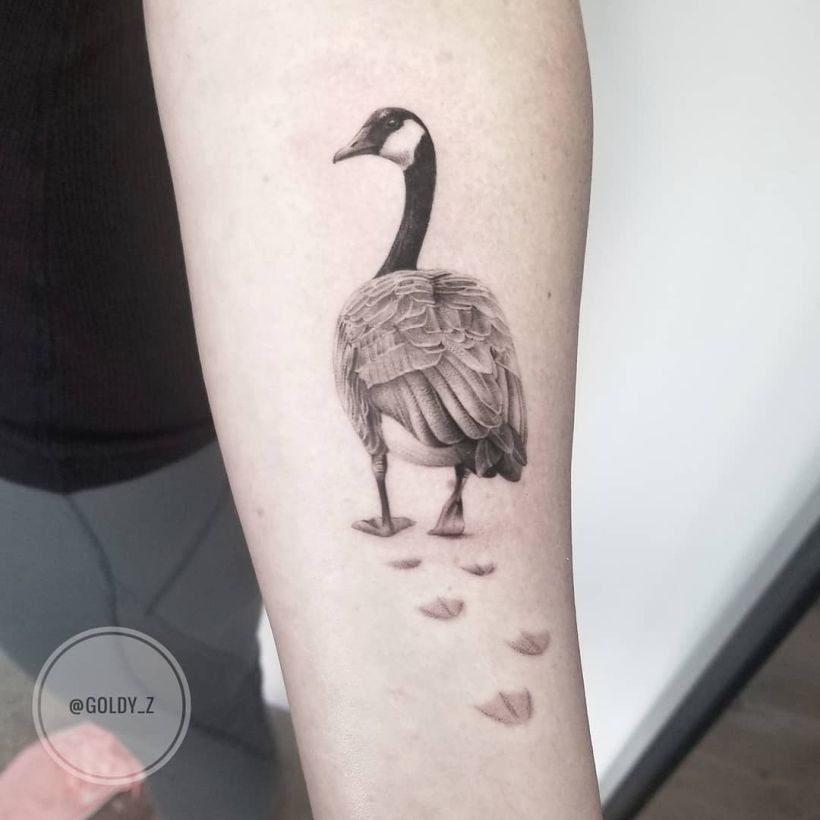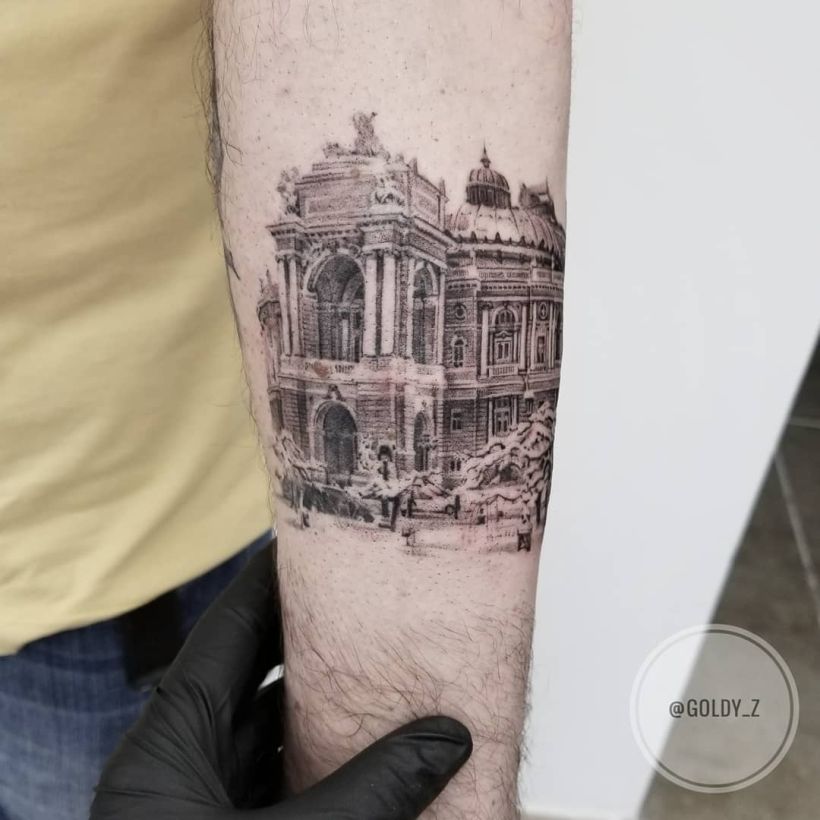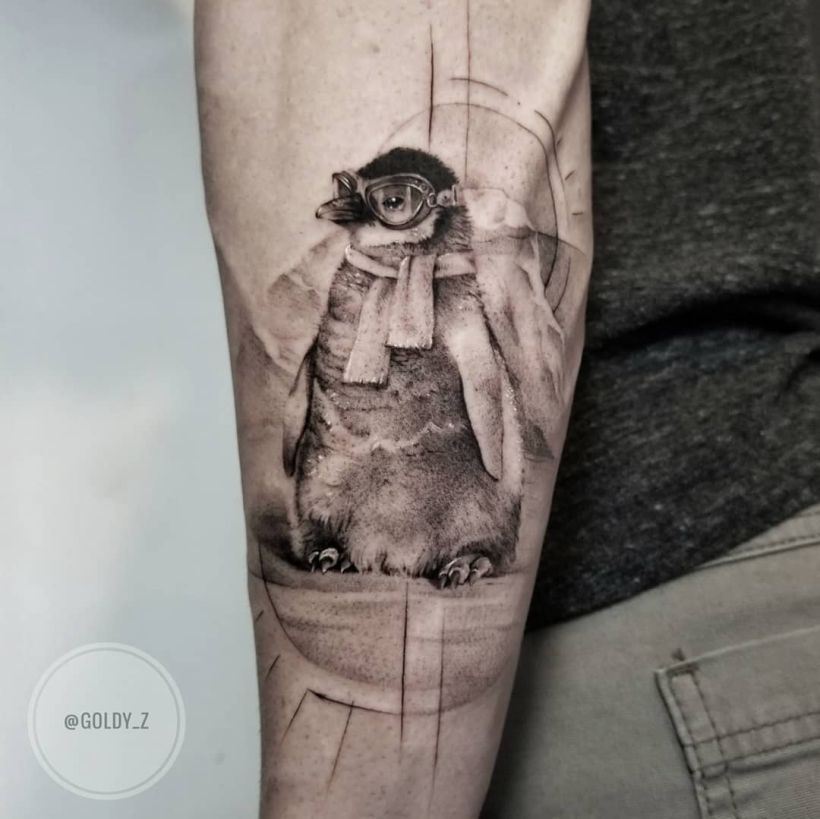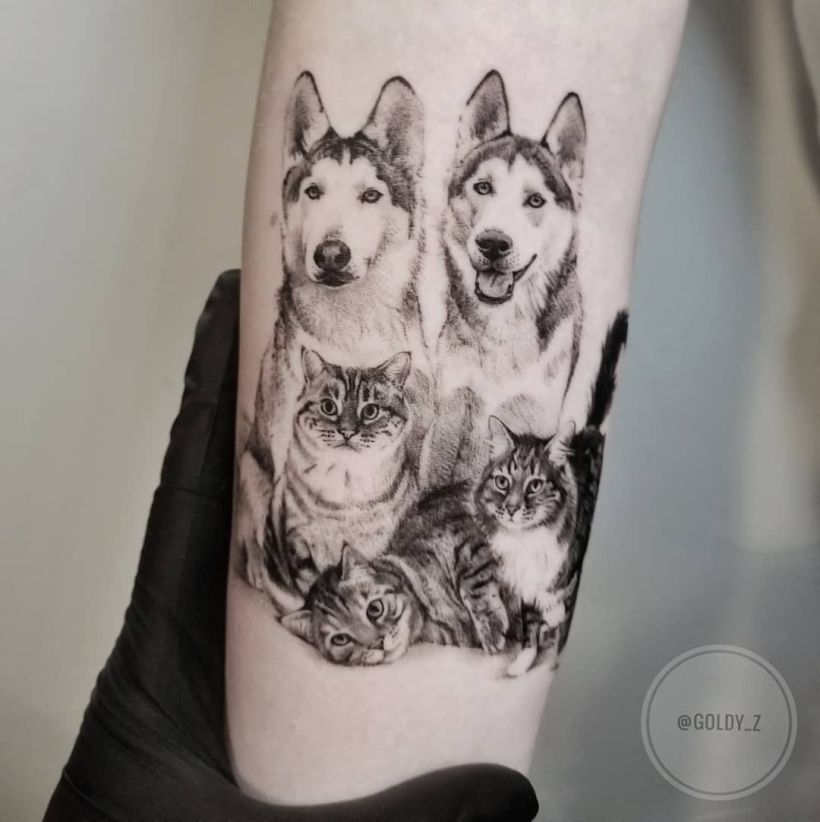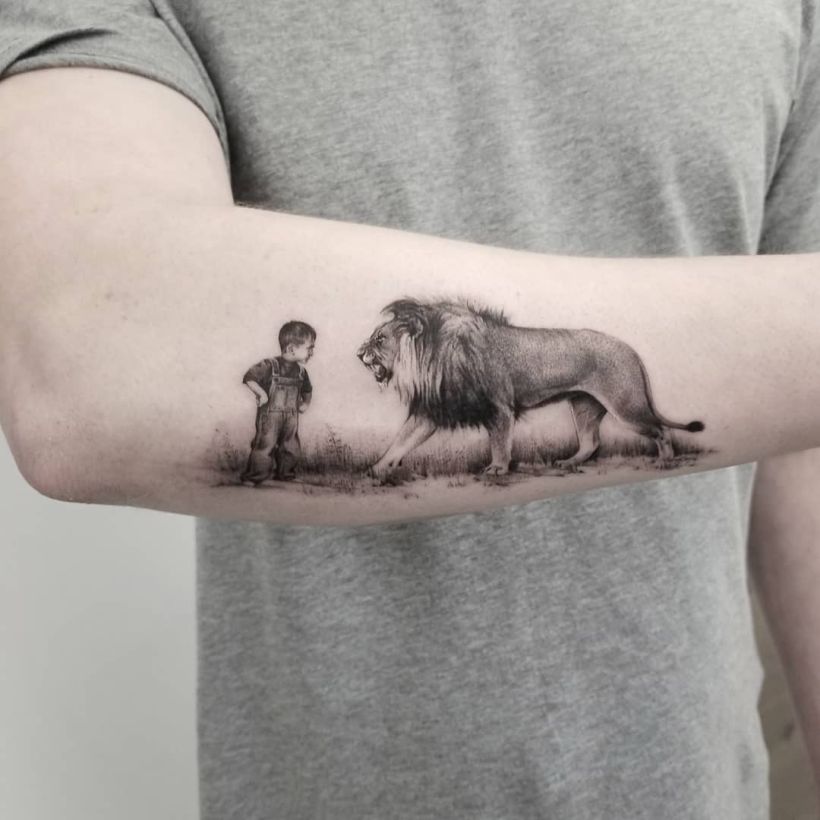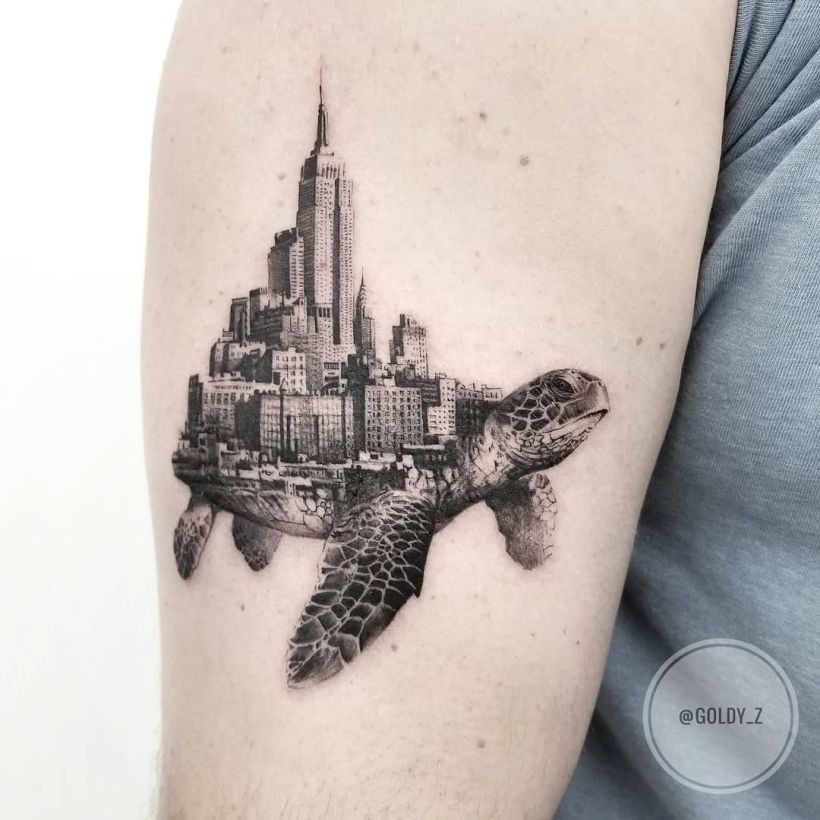 photo © Zlata Kolomoyskaya
If you're thinking about finally getting that tattoo this year but want to make one hundred percent sure that the placement and design are on point, let our ink collection help guide your way to the tattoo studio. Remember, art is not just for hanging on walls – you can be your own canvas:
• Robson Carvalho Turns His Beautiful Drawings Into Magical Tattoos
• Painterly Colorful Tattoos by A.D. Pancho
• Vikings tattoos by Peter Walrus Madsen, a Mash-Up of Nordic Folk Art and Geometry
• Stunning Watercolor Tattoos by Adrian Bascur
• Bumpkin Tattoo Studio, a Great Place to Get Colorful, Cartoonish Tattoos