Top Travel Destinations To Add To Your Bucket List
There are so many unique places worldwide that narrowing your bucket list can be challenging. But if you're looking for some of the most incredible travel destinations, look no further. Here are some of the top places to add to your list.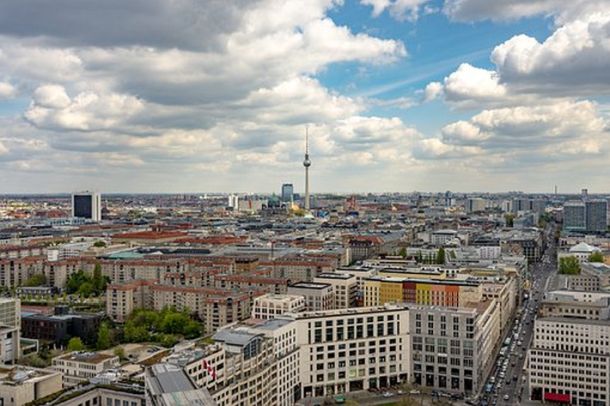 Germany
Germany is a country of incredible culture, beauty, and history. From the breathtaking castles of Bavaria that look like something straight out of a fairytale to the sophisticated streets of Berlin filled with great restaurants and vibrant nightlife, Germany has something for everyone to enjoy. You can experience the best of Berlin by staying in the top areas such as Mitte, Prenzlauer Berg, and Kreuzberg. Germany could be the perfect place for you if you're looking for a grand adventure involving picturesque scenery, mind-boggling architecture, fascinating people, and engaging culture. With its distinct regional identities and charming locals who are more than happy to show you around their homeland, there's no doubt that Germany can give you an unforgettable experience.
Italy
Few places in the world offer the beauty and charm of Italy. From the art-filled museums of Florence to the romantic canals of Venice and the colorful Amalfi coast, the culture and architecture of Italy are something to behold. With its rolling hills, quaint vineyards, and historical cities like Rome offering endless attractions, even seasoned travelers will find something new to explore. Relax on a golden beach or sip espresso while taking in stunning views. No matter what you do, one thing is sure: an Italian adventure promises an unforgettable journey that you won't soon forget.
Greece
Greece is a paradise for anyone looking to relax and escape the hustle and bustle of everyday life. From its stunning coastline dotted with quaint Greek villages to its vast archipelago of islands, Greece offers a beautiful backdrop to unwind in. Everywhere you look, rugged cliffs meet crystal-clear waters, rustic fishing boats bob in bays, and traditional white-washed buildings are built into the hillside. In the evening, wander through the teeming medieval streets of Athens or enjoy the sunset accompanied by a glass of local wine on one of the spectacular beaches. Whether you want to reconnect with nature, take in its culture and history, or simply lounge on one of its heavenly beaches, Greece will not disappoint.
Spain
From the beautiful, sun-drenched beaches of Barcelona to the culture and glamor of Madrid, Spain is a must-see destination. It's a country full of endless possibilities — breathtaking architecture, mouthwatering cuisine, friendly locals, and exciting nightlife. Whether whitewater rafting in Granada or watching a traditional bullfight in Madrid, travelers will find activities to fulfill every taste. There's something for everyone in this vibrant European country, making it an ideal vacation spot for all travelers. But remember that the best time to visit Spain is in the summer and spring when you can experience its beauty in full bloom.
Portugal
Portugal is a beautiful country to explore for any kind of traveler. The towns are full of beautiful and historic architecture, from its cobblestone streets in Lisbon to the awe-inspiring Manueline-style buildings in Sintra. Along the coast, you can take delight in the magnificent beaches and lookout points that have been standing for centuries, such as Cape Roca, which was once considered to be the edge of the known world. The culinary scene showcases innovative dishes from traditional flavors, giving visitors a taste of both old and new in every region. From Porto's unique wines to Faro's seafood cataplana, Portugal is a country that beckons explorers with much to offer. With so many delights awaiting them, it's no wonder why Portugal is an unforgettable experience for all kinds of travelers.
Switzerland
Switzerland has earned its reputation as the most beautiful country in the world. From snow-capped mountains, crystal clear lakes, and stunning alpine vistas, Switzerland is an idyllic destination for those looking for a scenic holiday. For the nature enthusiast, there's always something to do in Switzerland. Ski down a mountain slope, hike a picturesque trail, or just relax in one of Europe's famed spa towns. There are also many cultural attractions worth exploring, such as the fascinating capital of Bern, with its old town charm and famous clock tower. Switzerland is a must-see destination everyone should have on their bucket list – you will be amazed by everything this stunning country has to offer. But prepare your pocket – Switzerland is also known as one of the most expensive European countries.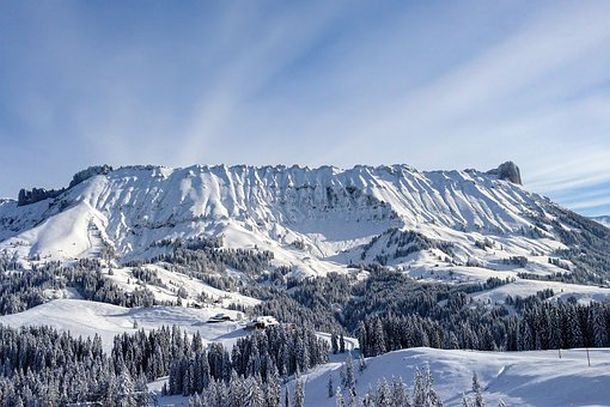 Germany, Italy, Greece, Spain, Portugal, and Switzerland are all countries that offer travelers a unique experience. Whether you're looking to explore castles and fairytales in Germany, wander the streets of Barcelona or Venice, or hike through the Swiss Alps, there's something for everyone in these beautiful countries. So pack your bags and get ready for an adventure.