Trash Polka Tattoos, Explained and Illustrated
We begin our series of articles with kick ass tattoo ideas for those who want to make their first tattoo or add a new one to their already existing ink collection with one of the most unique styles of tattooing: Trash Polka tattoos, a fairly new style that stands apart from the crowd, a style that you either love or hate, there is no between.
First of all, what is a Trash Polka Tattoo? A painterly and dynamic tattoo style created by Simone Plaff and Volko Merschky at Buena Vista Tattoo Club in Germany, a collaborative effort that can be described as a crazy combination of realism, surrealism, script and abstract lines. Mixing both bold and fine black lines, grey shadings and dramatic touches of bright colors, mostly red, it looks more like a collage of various elements which, by all appearances, are not directly linked, and meaningless.
Trash Polka Tattoo style resembles art collages that combine naturalistic and photo-realistic images with graphic elements that generate a chaotic, discordant look to the piece. The art of color contrasts is used, combining photo-realistic portraits in a detailed presentation with simple graphical elements, such as some large black areas, strokes, or shown abstract forms, generating beautiful visual effects. The style is bold and the pieces are done in red and black ink, having a "just finished", fresh look.
This combination provides an unique, impressive visual appearance, but also raises some questions about how fast the trash polka tattoos will fade. Considering that this is a new style, no one can tell yet if it will stand the test of time. Another important aspect to be taken into account is that a big "body canvas" is needed in order to look as good as it should.
Although true Trash Polka Tattoos can only be executed by the artists who created it, anything else being an imitation, the work of Simone and Volko can serve as inspiration for all those who want a unique and appealing realistic tattoo. However, to stay within the guidelines of the style, only red and black inks should be used. The original artists preferred to come up with their own imagery, but you may find an artist that is willing to work with images you want to use.
No matter on which side of "love it" or "hate it" you are, in a world were originality is becoming harder and harder to come by, the work and the creativity of the artists behind this new tattoo style must be appreciated.
Check out this beautiful tattoo gallery to see a few examples of this rare and beautiful tattoo style.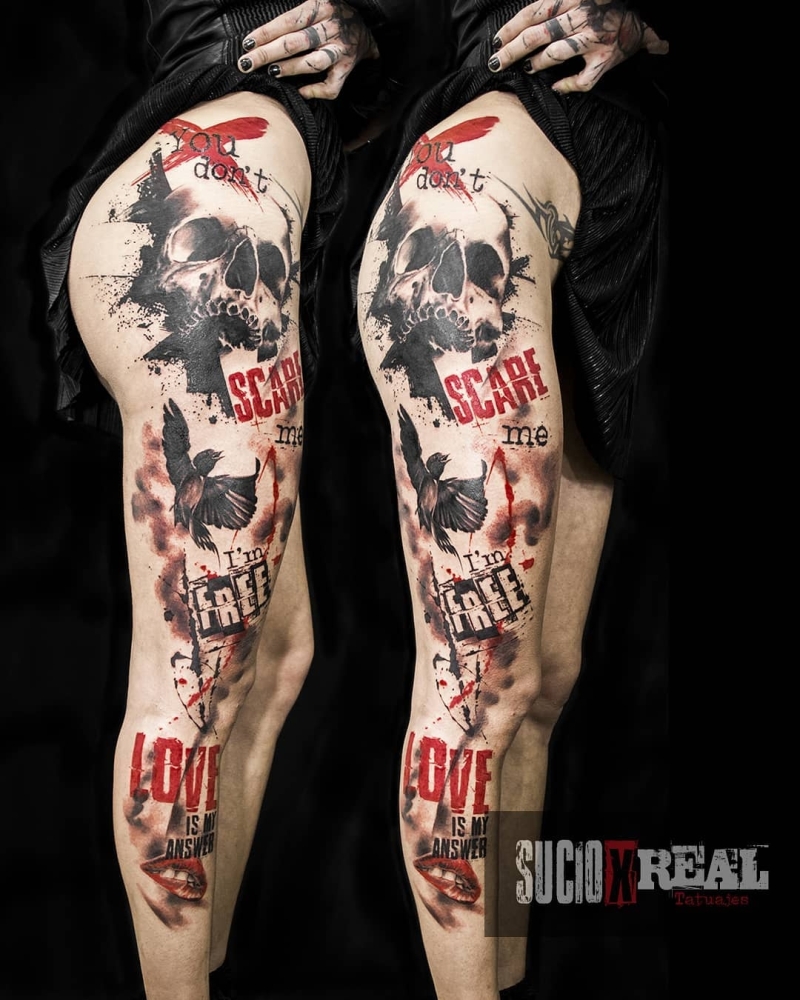 tattoo artist © SucioXReal Tatuajes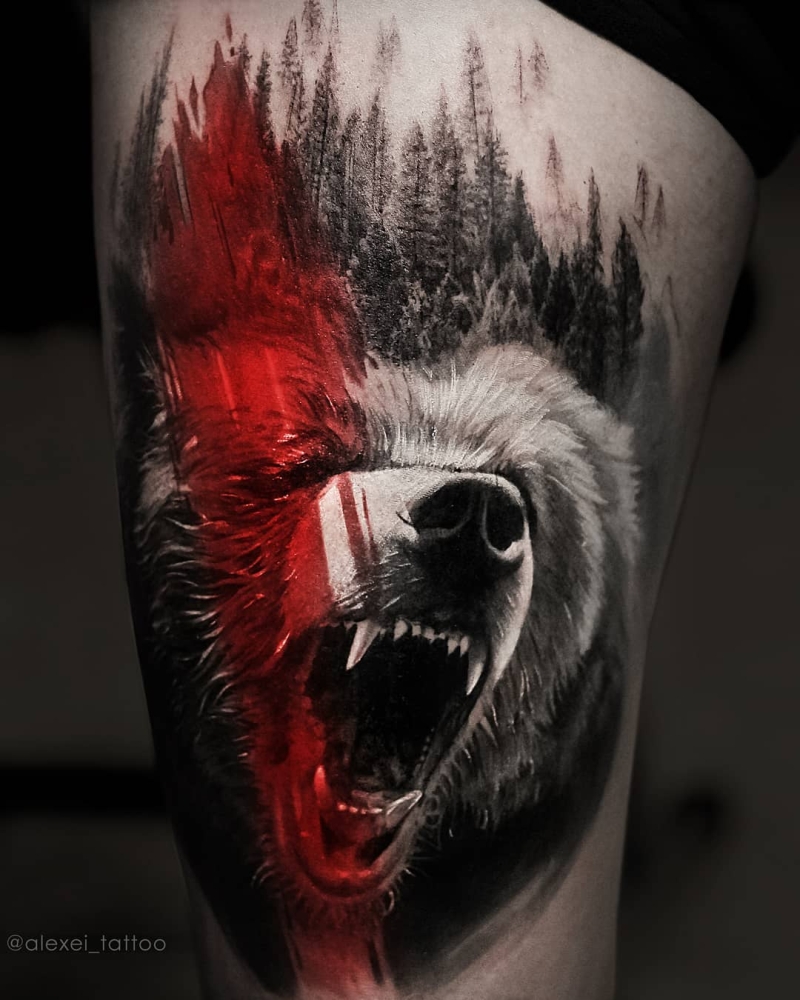 tattoo artist © Alexei Mikhailov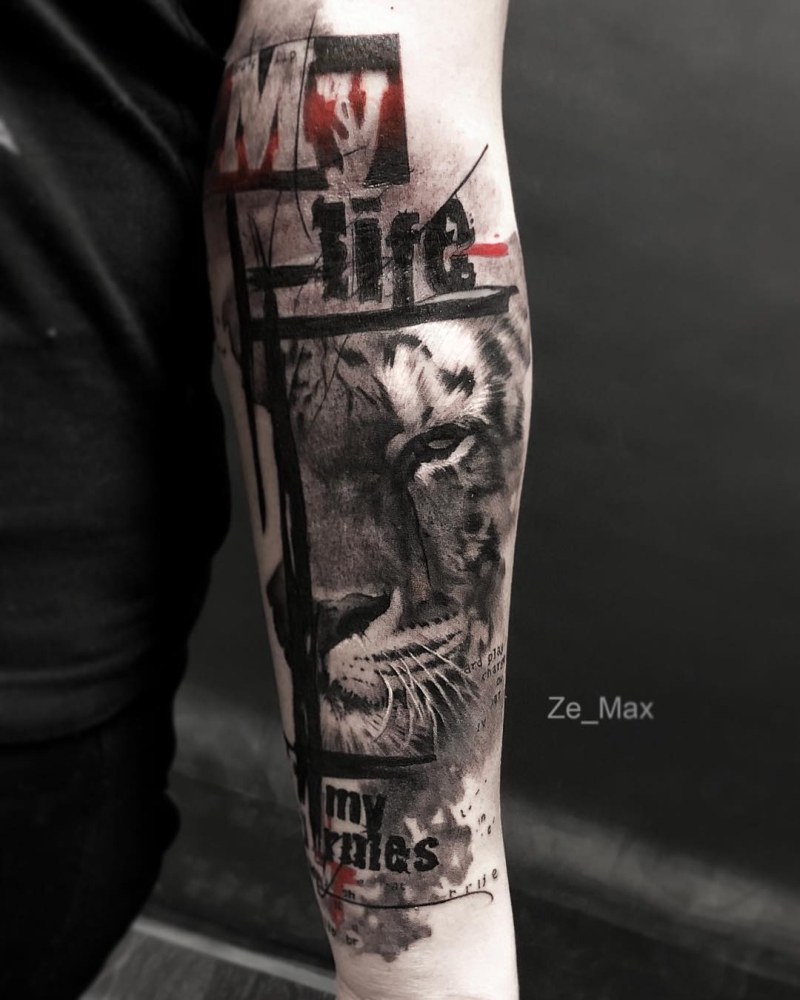 tattoo artist © Максим Земляков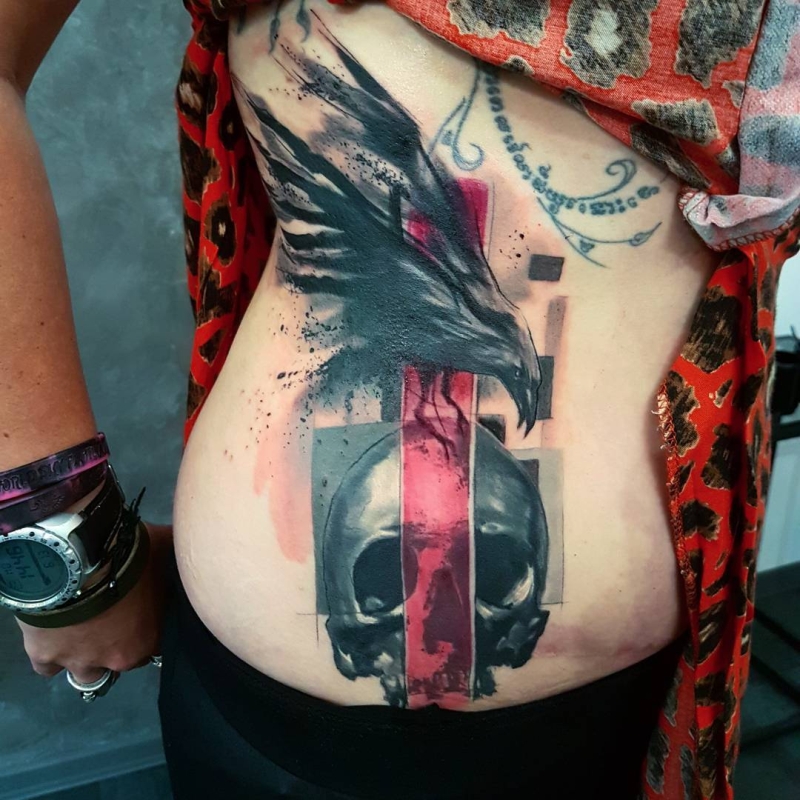 tattoo artist © AdamKremerTattoo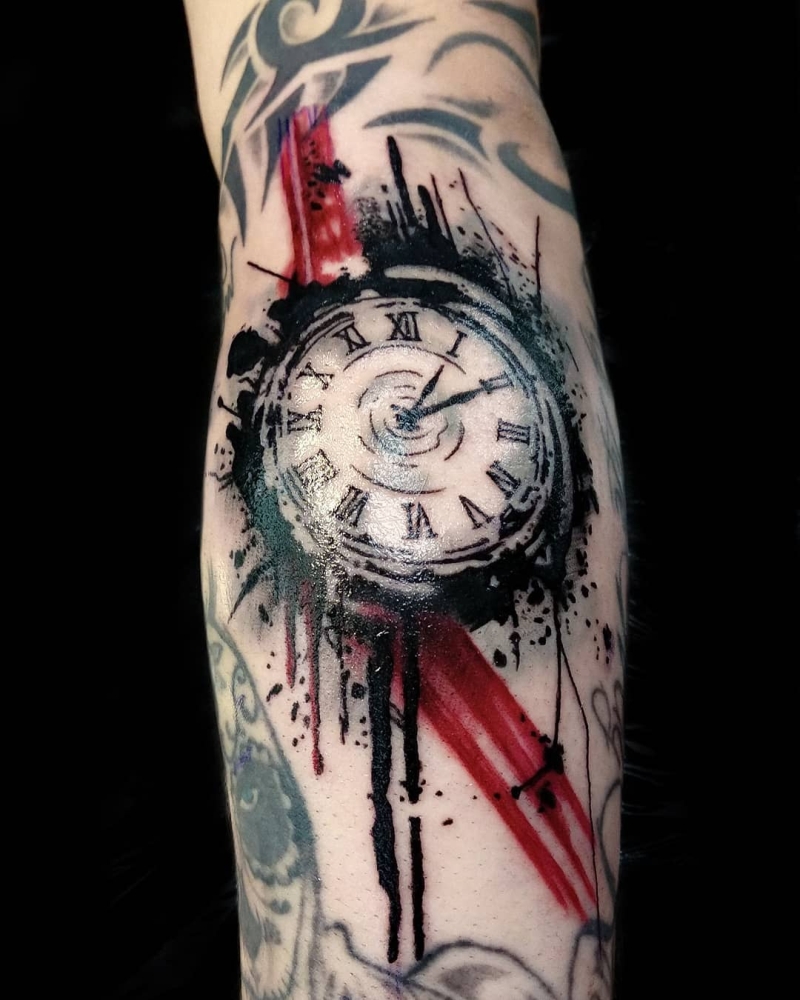 tattoo artist © Erik Šoška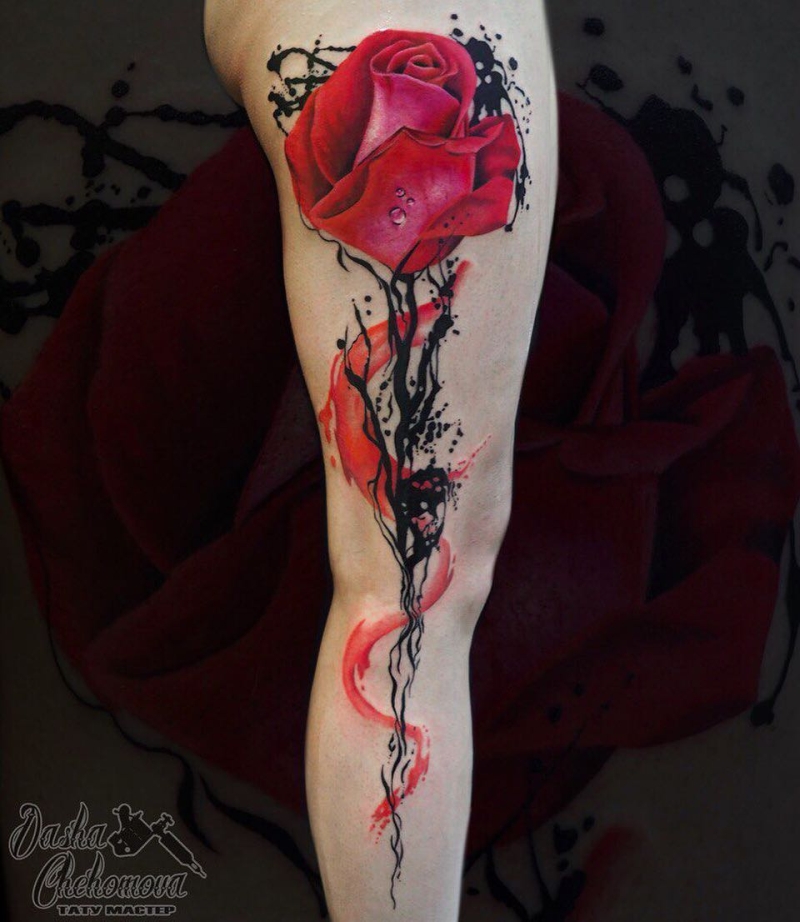 tattoo artist © DASHA CHEh o m o v a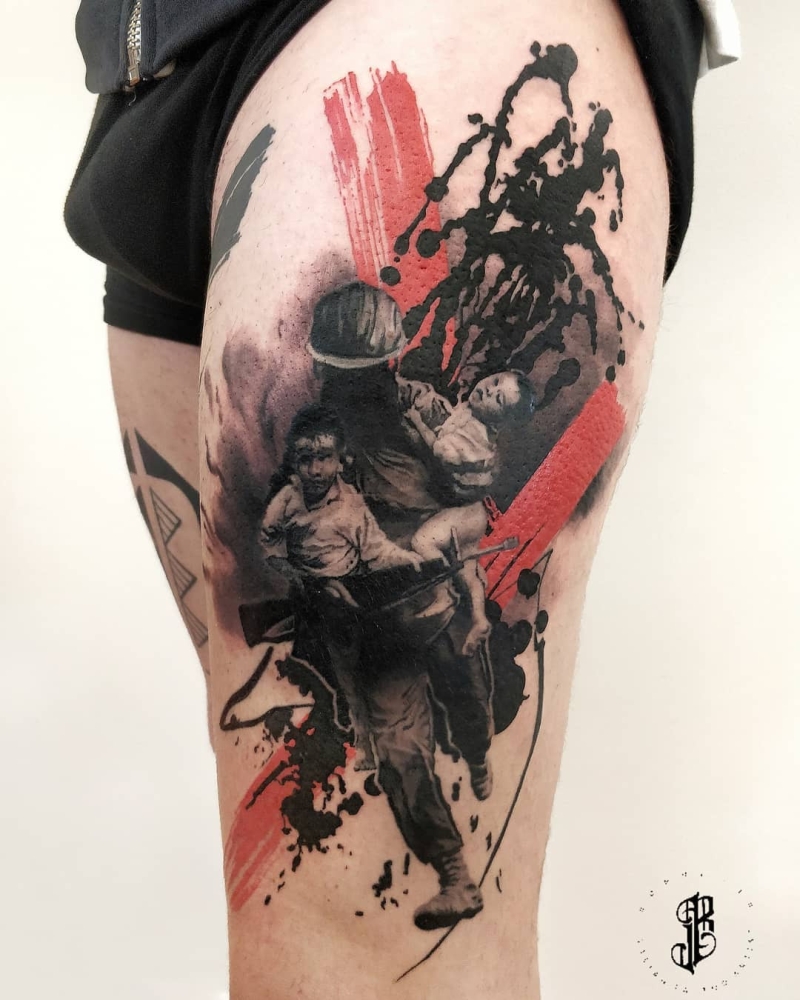 tattoo artist © Bonni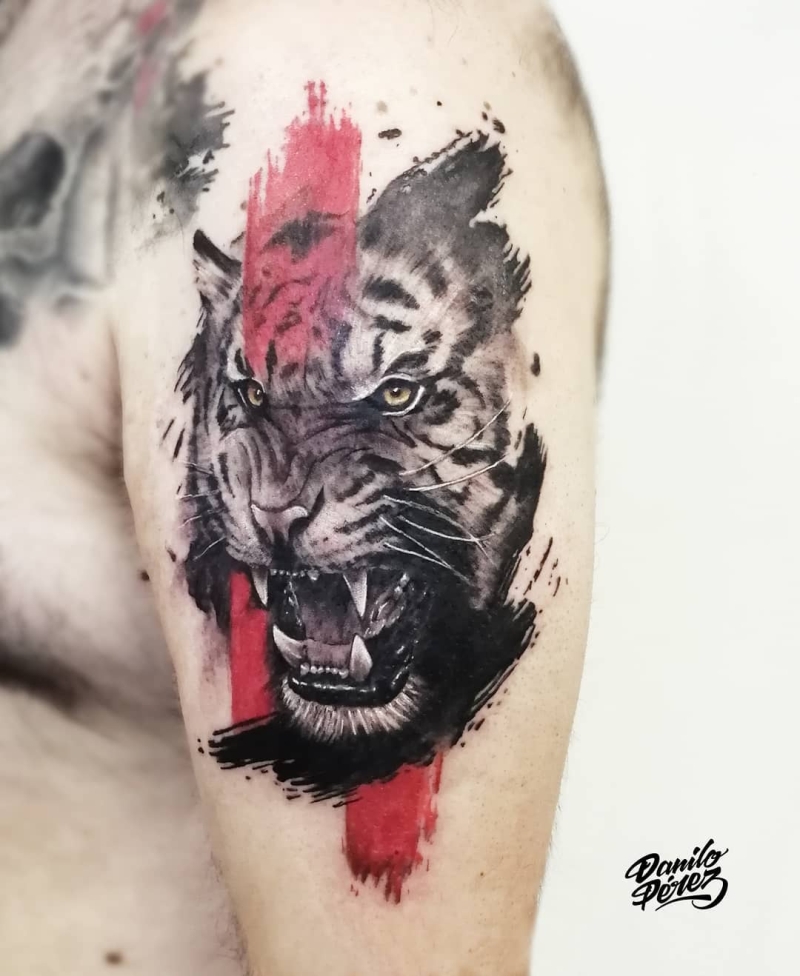 tattoo artist © Danilo Perez Leon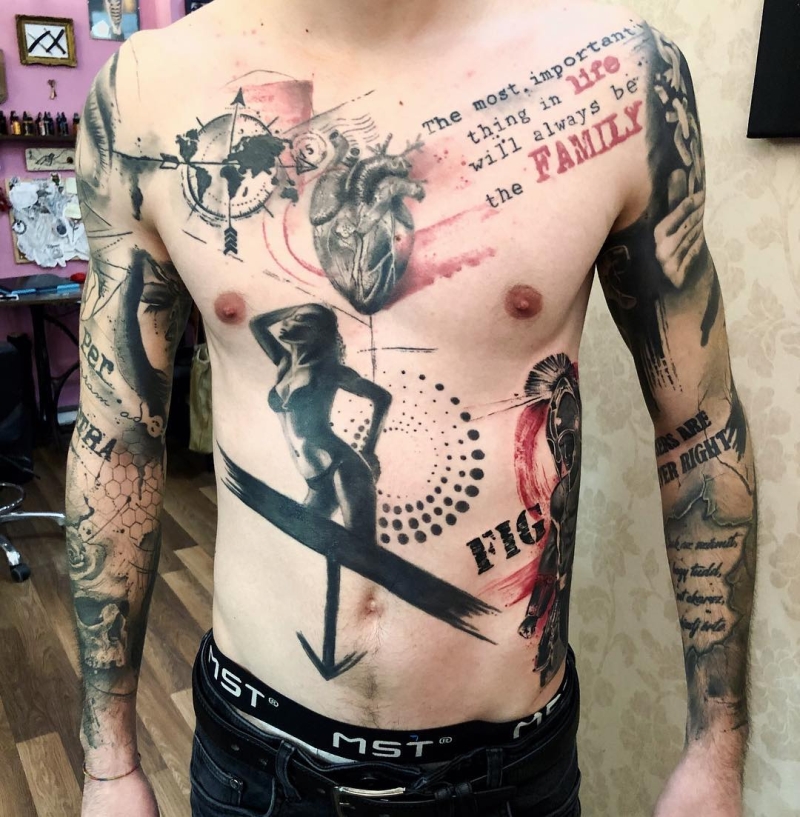 tattoo artist © Weide Ancsa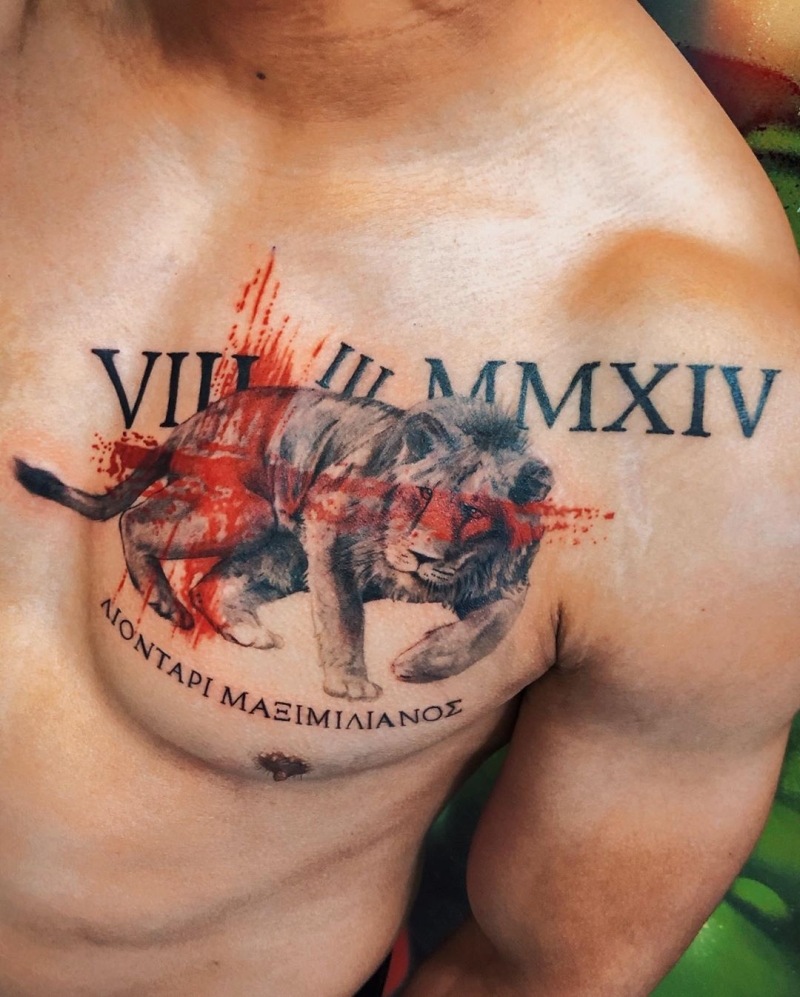 tattoo artist © Yoel Arévalo P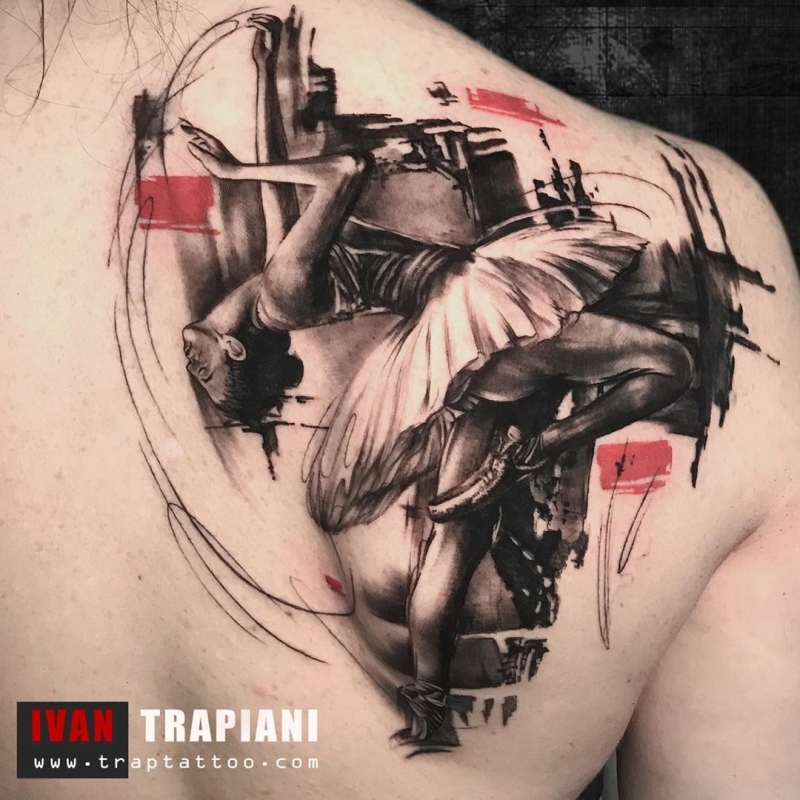 tattoo artist © Ivan Trapiani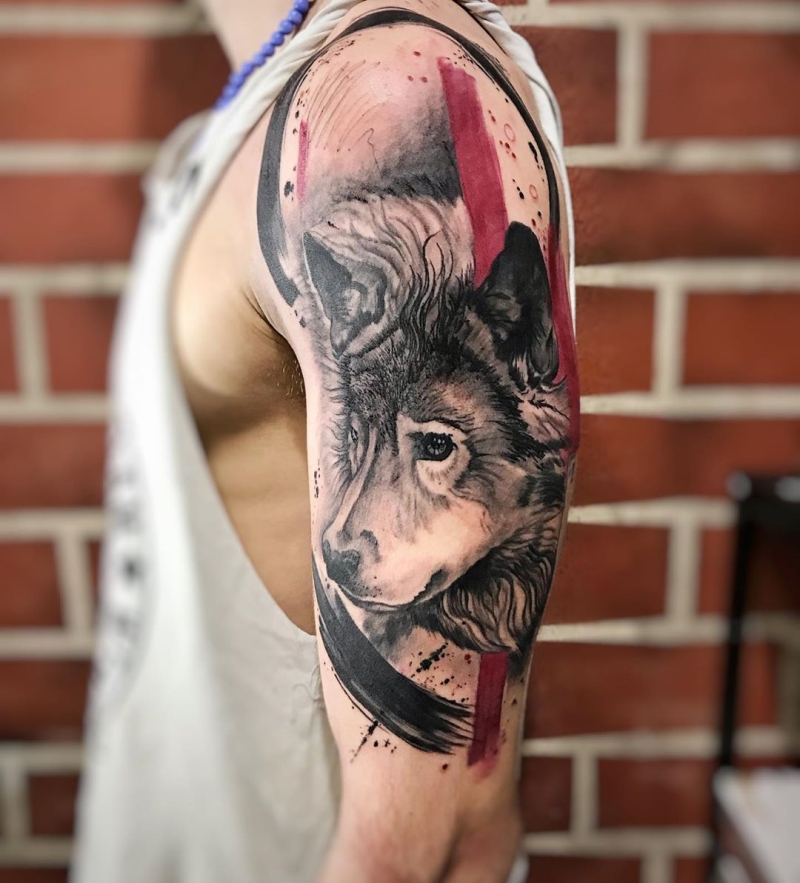 tattoo artist © Igor Amorim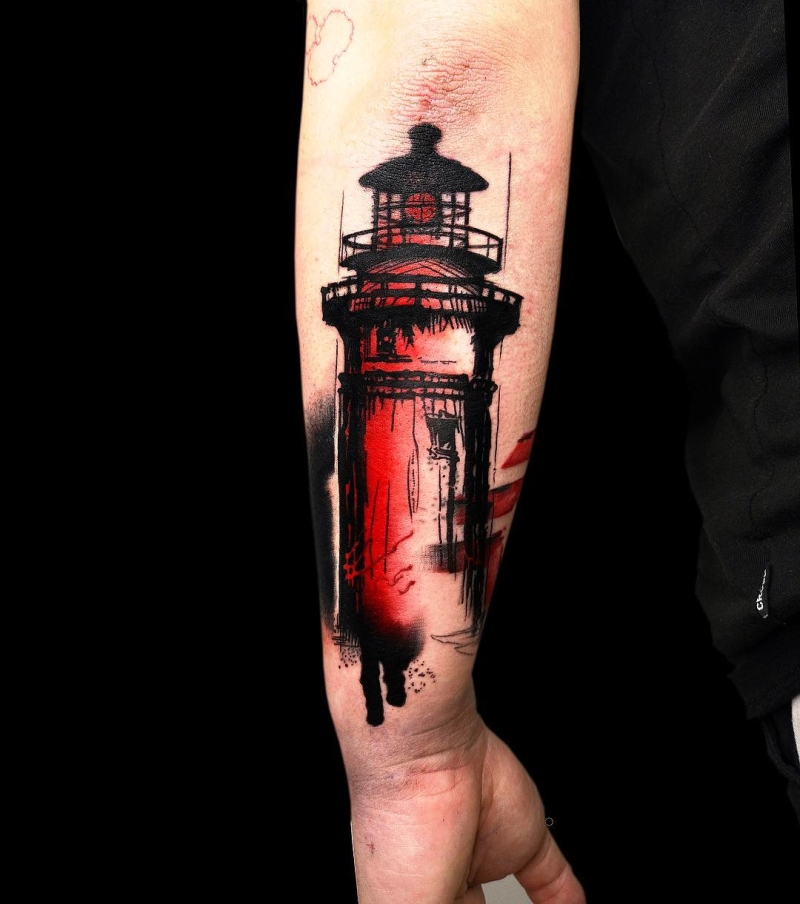 tattoo artist © @vostok_tattoo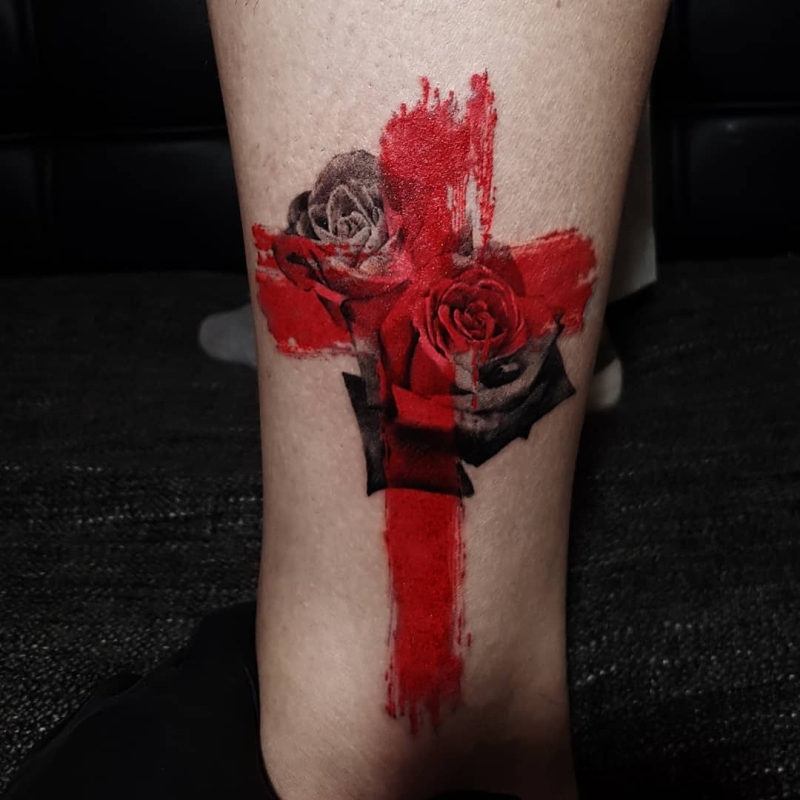 tattoo artist © @tattooist_ziho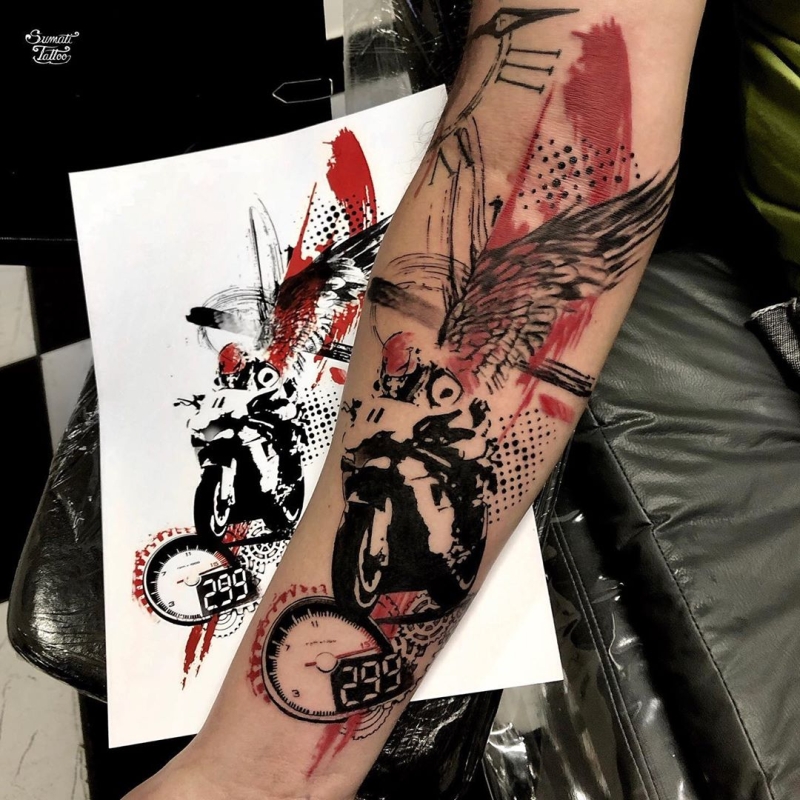 tattoo artist © EWER SUMATI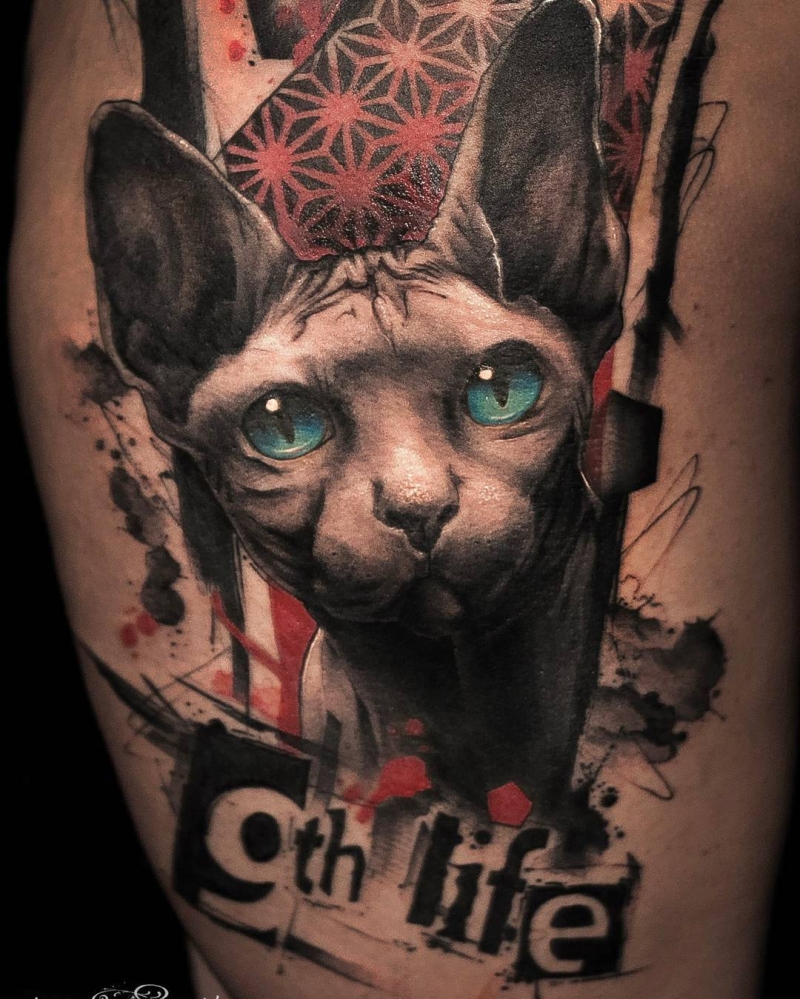 tattoo artist © Nikita Erakhtin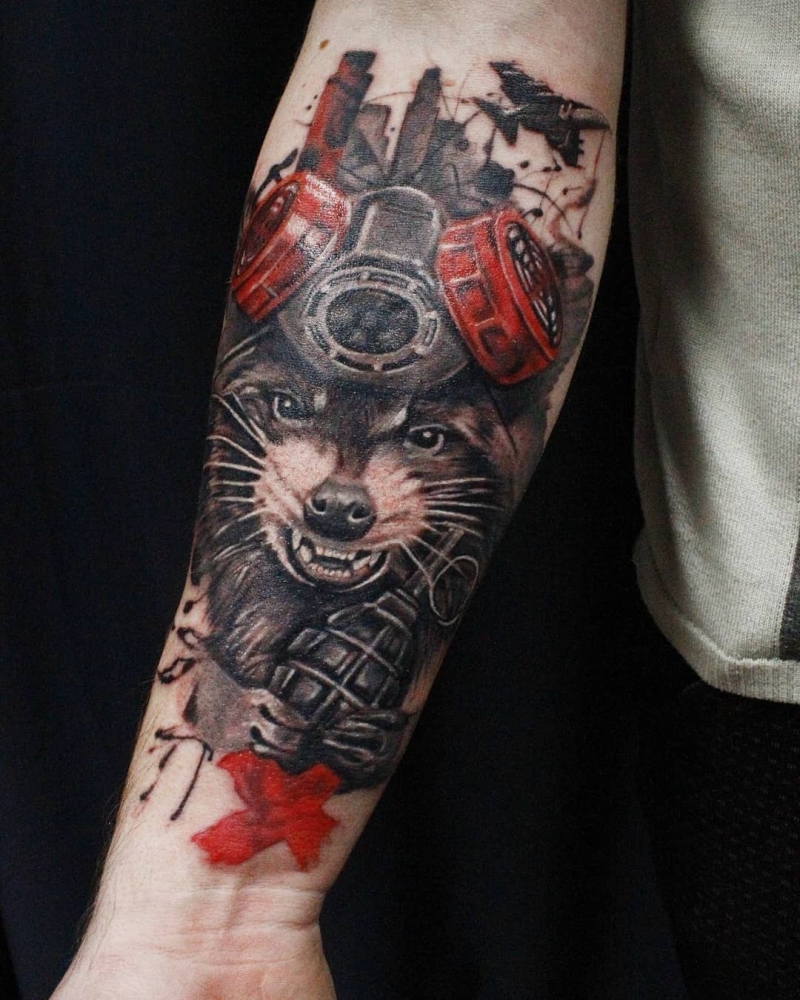 tattoo artist © MARIA BOG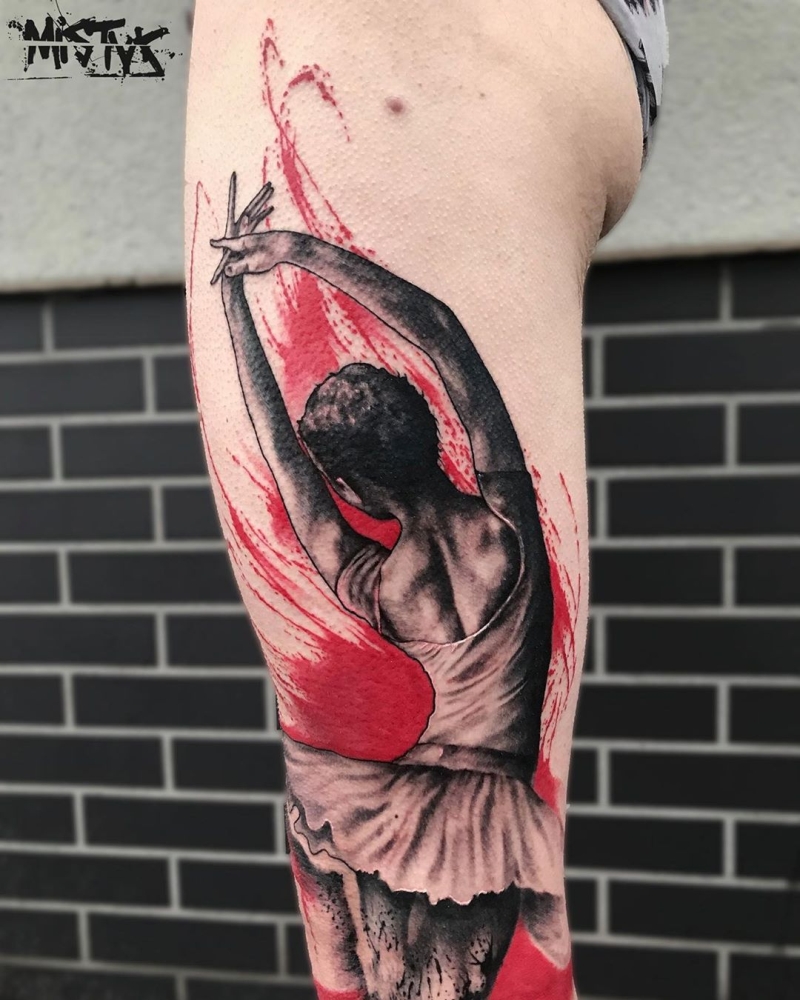 tattoo artist © Mistyk Body Art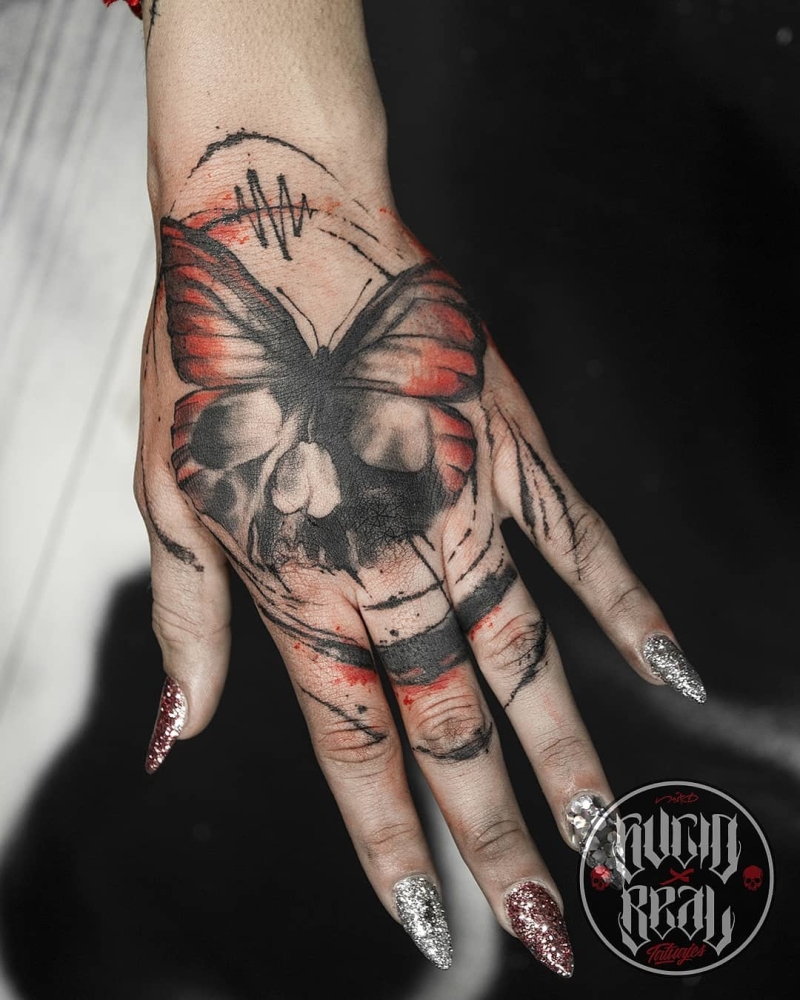 tattoo artist © SucioXReal Tatuajes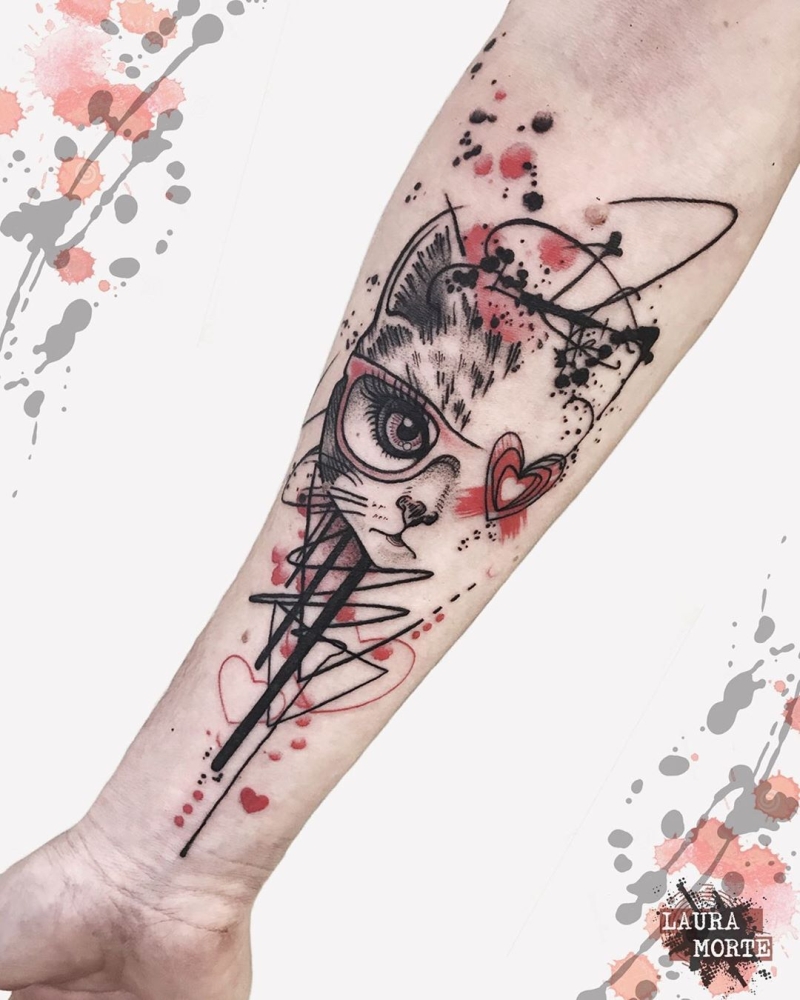 tattoo artist © Laura Morte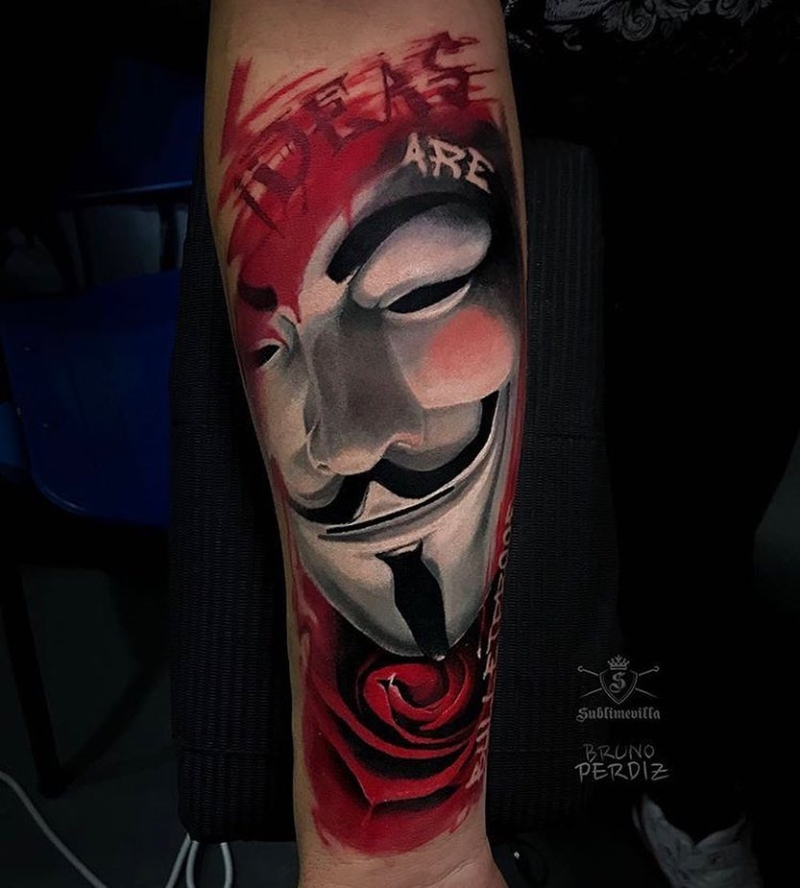 tattoo artist © Bruno Perdiz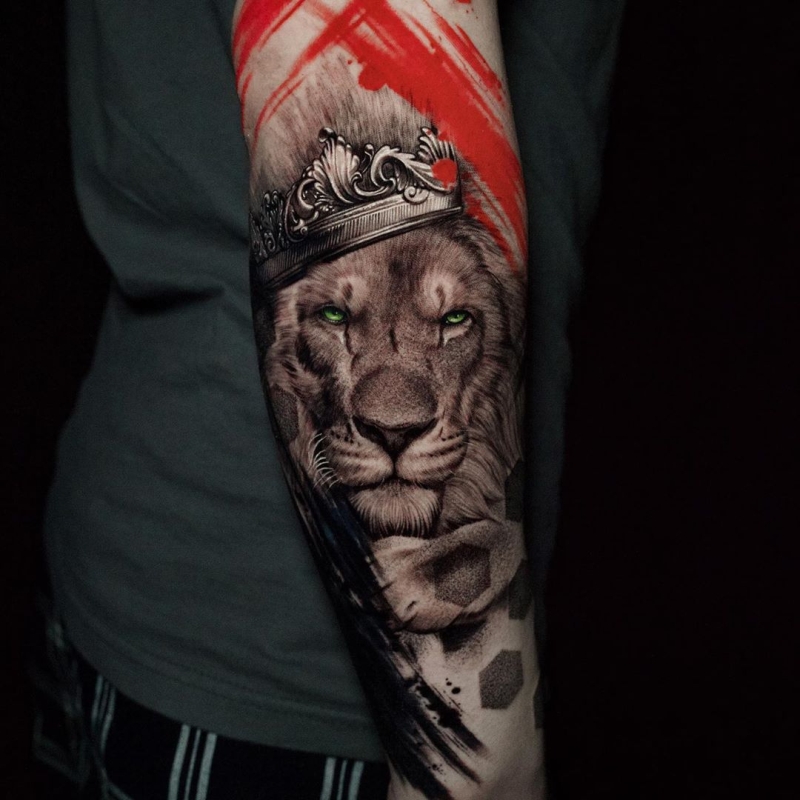 tattoo artist © Robert Hornback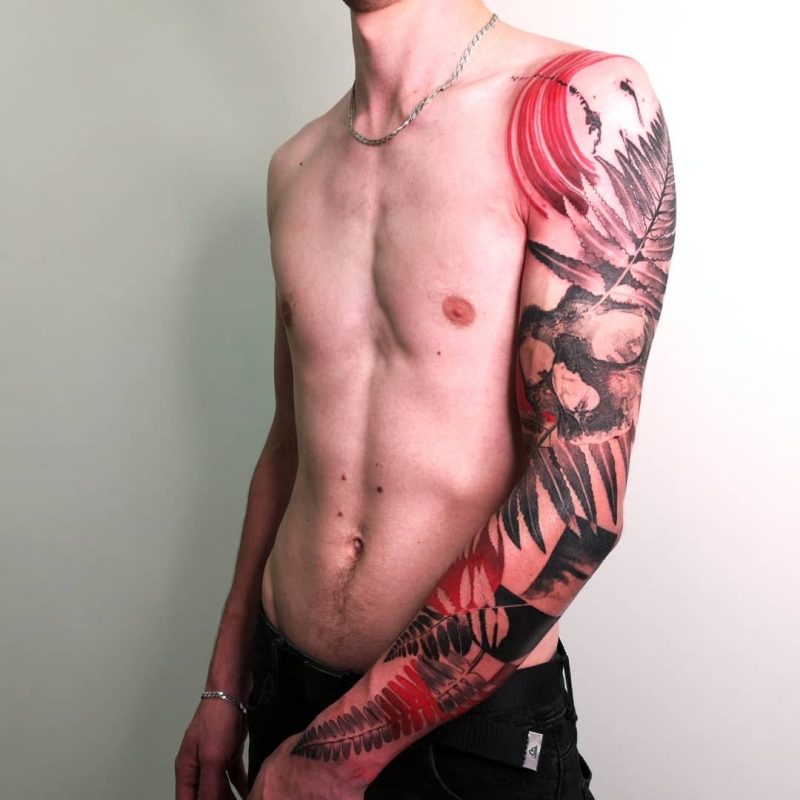 tattoo artist © Denis Freezing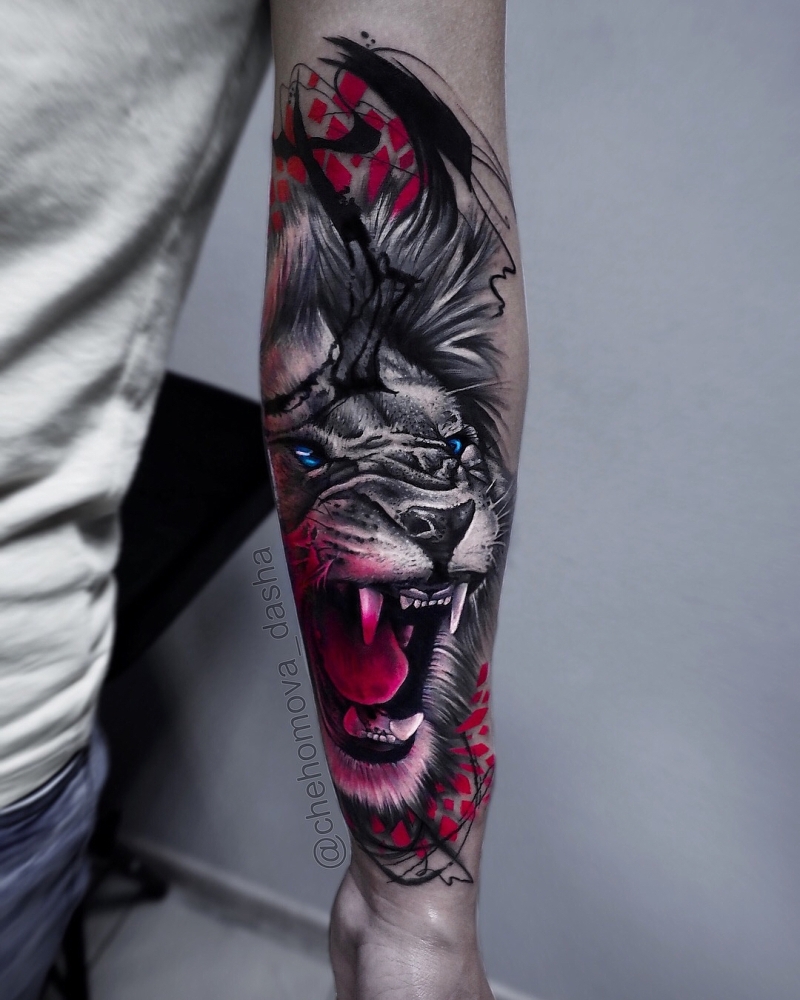 tattoo artist © DASHA CHEh o m o v a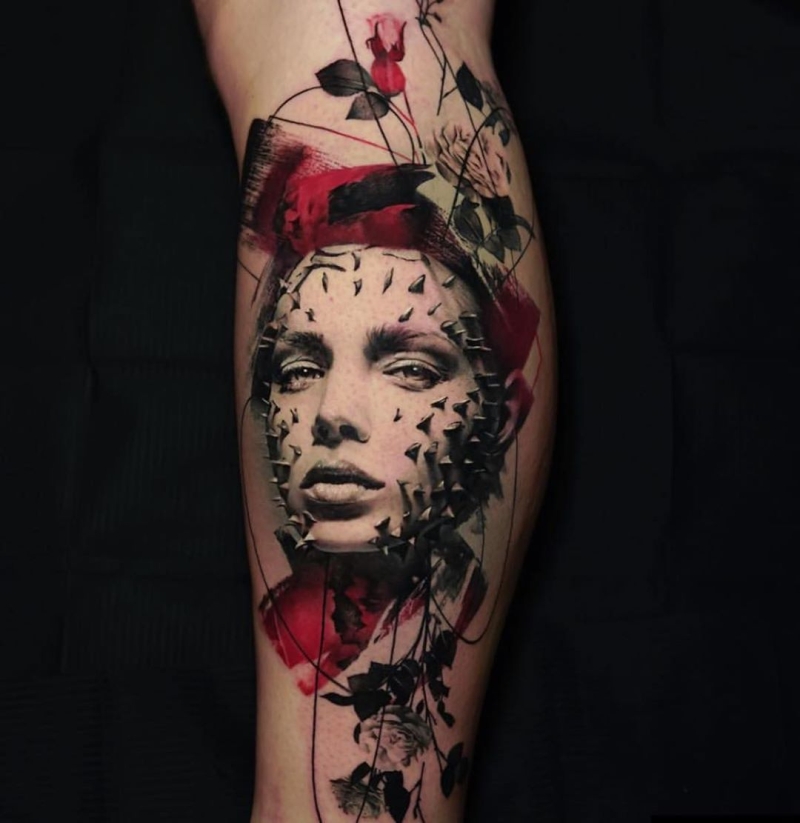 tattoo artist © Thomas Carli Jarlier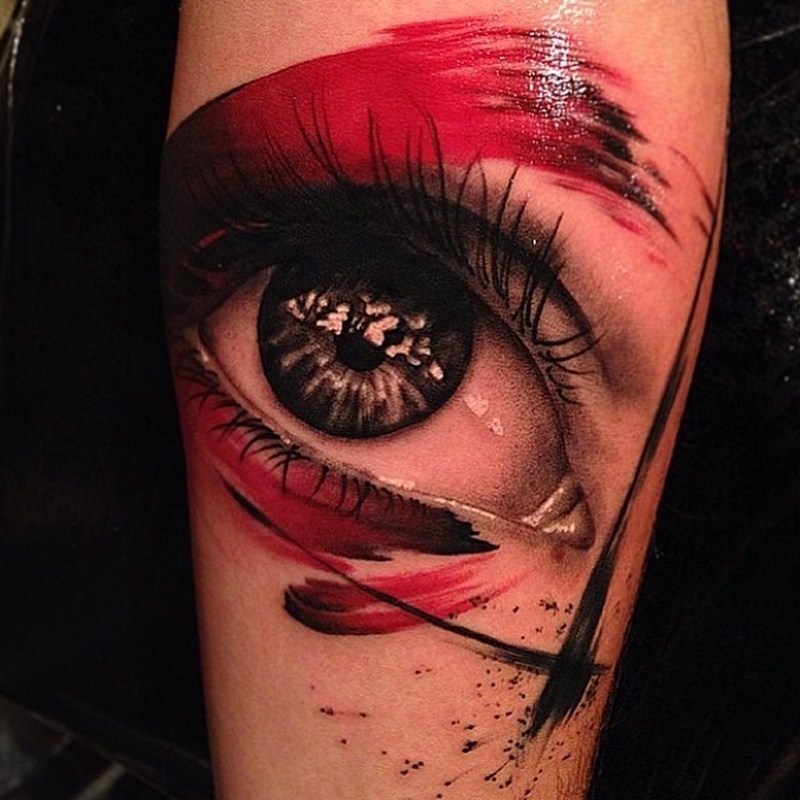 tattoo artist © ▲ N T H ▽ N Y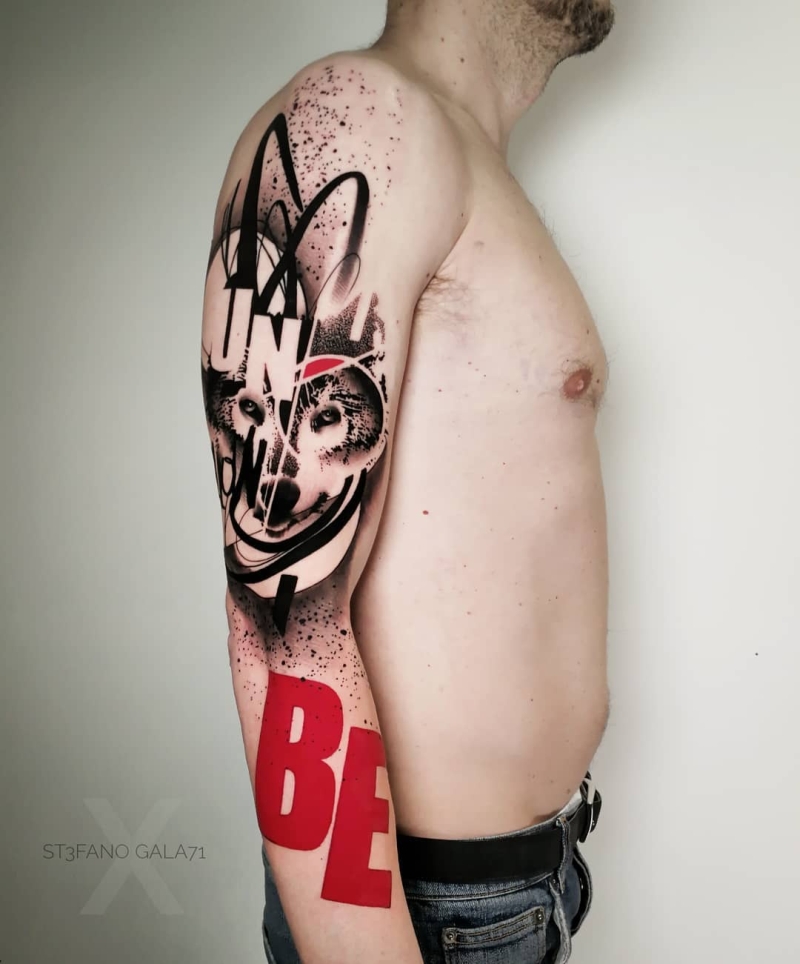 tattoo artist © Stefano Galati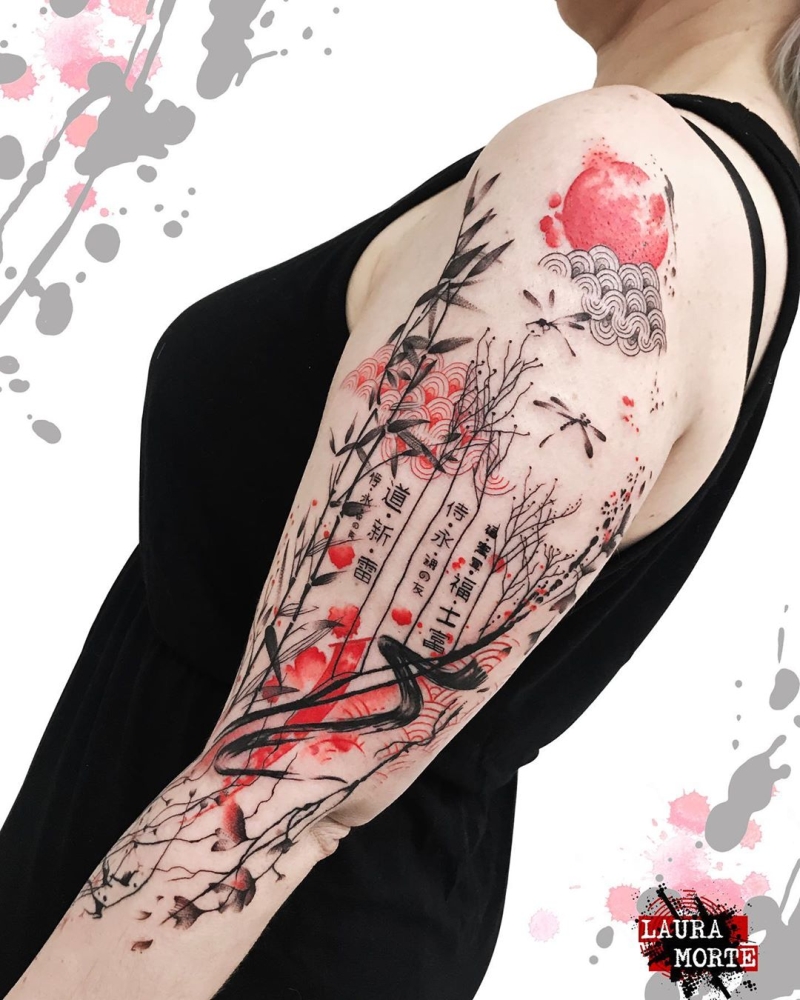 tattoo artist © Laura Morte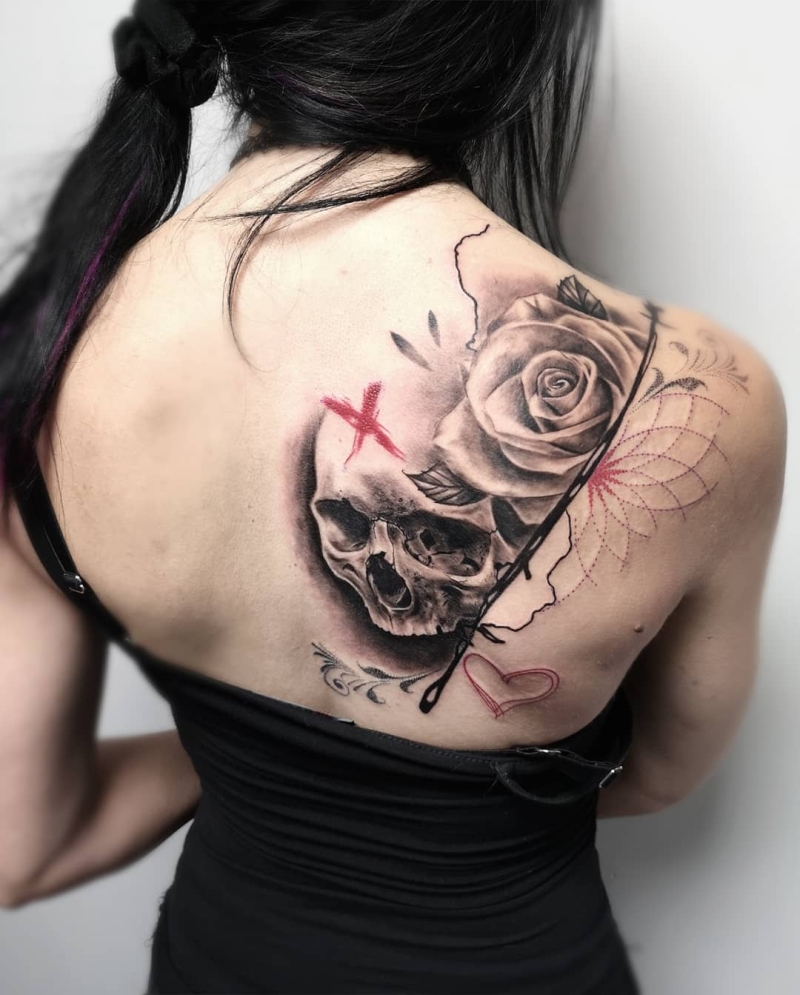 tattoo artist © Lukasz Trawczynski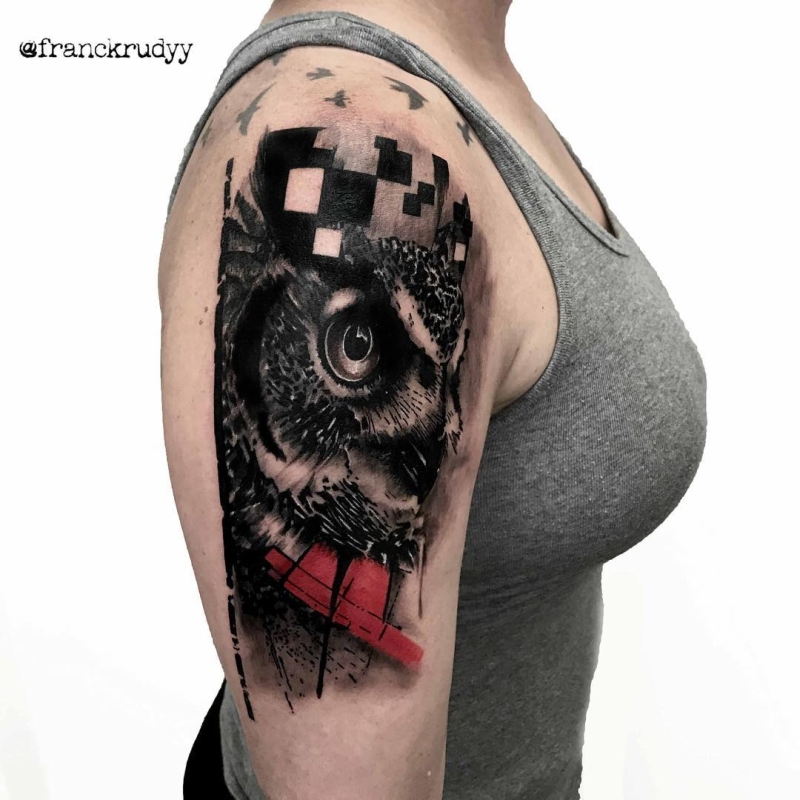 tattoo artist © Frank Rudy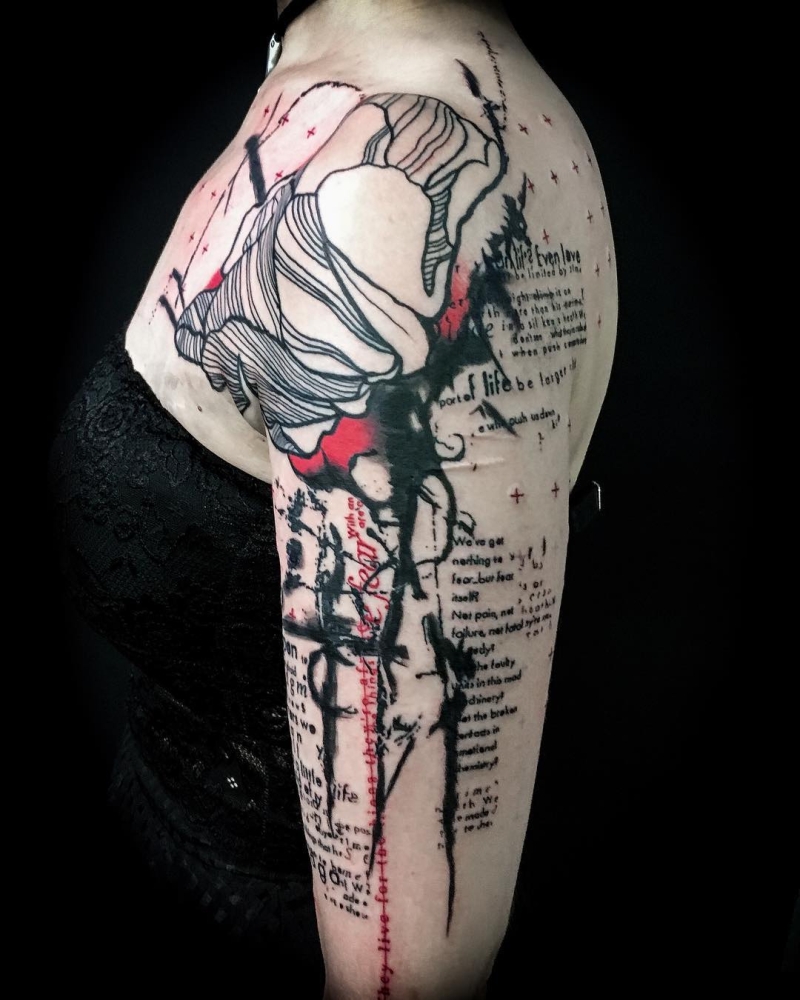 tattoo artist © Paul Talbot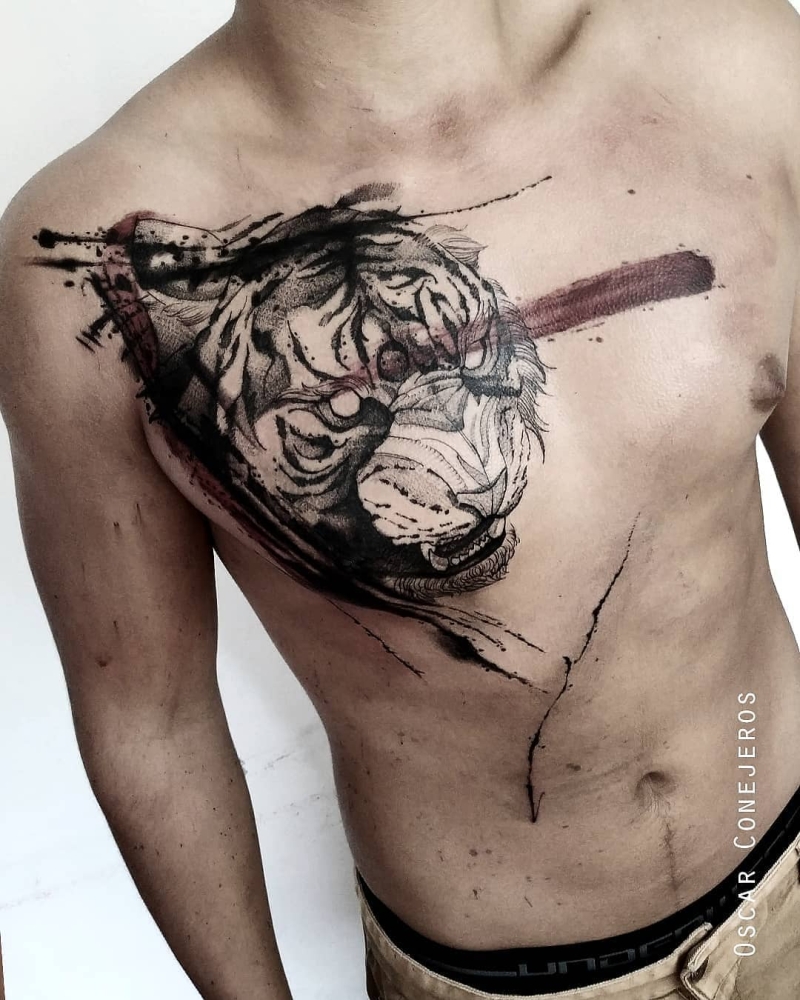 tattoo artist © Oscar Conejeros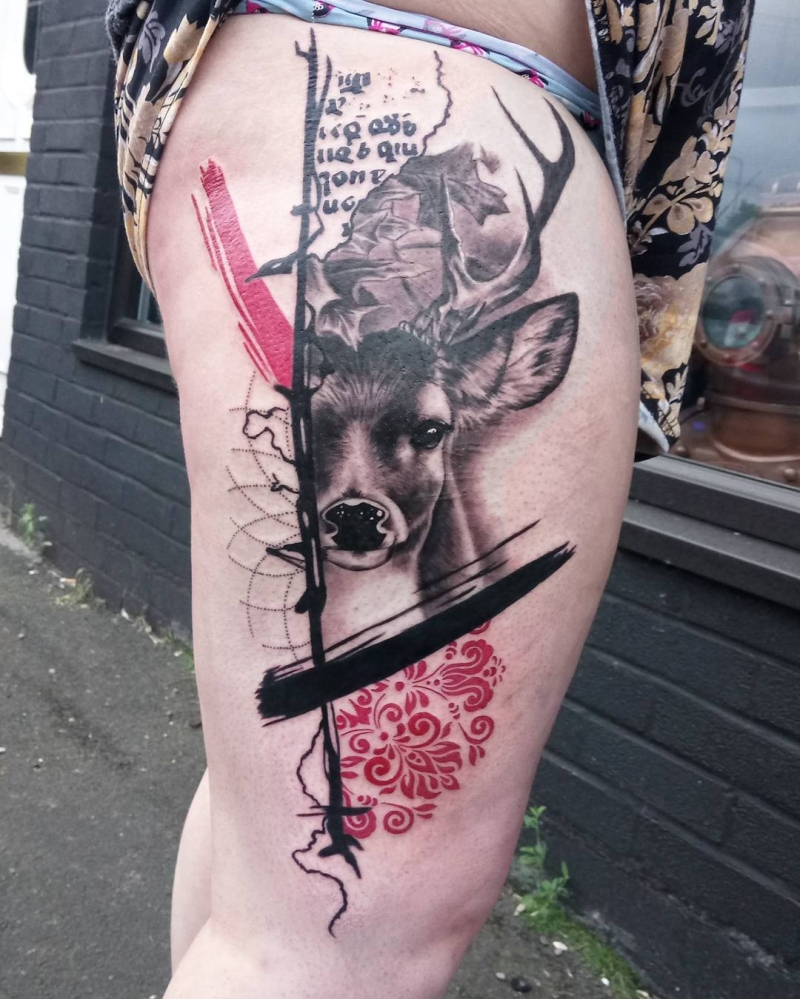 tattoo artist © Lukasz Trawczynski
For more ink inspiration, also see:
• 50 Eye-Catching Lion Tattoos That'll Make You Want To Get Inked
• Celebrate the Beauty of Nature with these Inspirational Sunflower Tattoos
• 35 of the Best Architecture Tattoos or How To Have Your World on a Sleeve
• Feed Your Ink Addiction With 50 Of The Most Beautiful Rose Tattoo Designs For Men And Women
• Watercolor Tattoos Will Turn Your Body into a Living Canvas